People Share Their Creepiest Airbnb Stories
Staying in someone else's house can be a bit unsettling in any situation, but Airbnb rentals are often more so because of the fact that you don't know the owner.
Sometimes that feeling of being unsettled can quickly become being creeped all the way out when something particularly off happens. Whether it's discovering that the owner is actually kind of creepy, or never even interacting with them at all because they send someone else to deal with you, things can go downhill fast.
---
Reddit user eazyp96 asked the folks at r/AskReddit:
"What's your creepy AirBnB story?"
10.
My fiance and I were staying at an AirBnB in Helsinki to visit family. When we got there and got settled, we were chatting about things we thought were missing in the apartment, specifically I remember saying I wished there was another towel hook in the bathroom (there was only 1 and obviously 2 towels being used). The next day we went out and were out pretty much all day, and when we got back that night there was another towel hook in the bathroom...
I had a similar experience with a landlord. It was an "apartment" (about 200 square feet) built on to the side of his house. I moved in during the summer. When it started to get cold, I joked to my bf that I should preheat the oven and leave the door open to warm the place up. The next day he came over and said he had a space heater he was bringing over, "so, ya know, don't use the oven to heat the place, haha".
9.
My sister and I were staying in a cute little detached house in a wealthy part of San Diego. It was right by the beach, but the house was super hippy and relaxed, the man who lived there was out of town, so some of his stuff was out, he was literally making his own kombucha. He had a bathroom attached to his little house that had a door that led to outside. He shared this bathroom with a tenant in another house who didn't have one. Around 4am she comes home drunk, goes into the bathroom, and starting banging on the door to our room viciously. She's screaming about how he stole her phone yesterday...this man has been out of town for a week. It was scary to wake up to in the middle of the night, but our stay was still great.
8.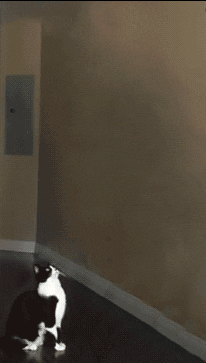 Giphy
I got to an airbnb in the middle of nowhere in Kansas, at about midnight. The airbnb was 12 dollars for a night. The property was a quaint little house on some farmland, and I had passed the nearest house about a half a mile down the road. The host was already asleep when I got there so I let myself in and made my way to the couch where I was supposed to sleep. It was eerily quiet and pitch black outside, and I was already nervous so I couldn't get to sleep. The living room was decorated with all kinds of random artifacts and treasures, I was looking around and taking everything in.
There were cool rocks and souvenirs, but most curiously there were weird religious objects and books with cultish symbolism. I googled a word I saw on a tapestry, which turned out to be the name of the religion the host followed. The religion revolves around UFO's, the 'bible' they follow is basically just a categorization of hundreds of types of space ships. I was a bit on edge after reading that, but after MUCH research, I concluded that it wasn't a murderous death cult, just super weird.
I also nosily read through a journal that was just sitting on a coffee table, where the host had written things about her travels. One entry was about how she traveled to Peru and saw a space ship, she wrote about how she'd never seen one that close before. It was all very strange, but I eventually got to sleep regardless.
When I woke up in the morning, the host made me coffee and unprompted, began telling me about her religion, among other conspiracies, like the government being able to control tornados. She was very kind and not overbearing, just eager to tell someone her truth. We talked for an hour or so before I got back on the road, and she sent me away with a bunch of stuff to research and an airbnb magazine. Best airbnb i've stayed at. Close second would be the gay nudist hostel in memphis.
Okay, I'm going to need more information about the Memphis one.
Was looking for cheap airbnb's on the same road trip as the crazy lady's airbnb. Going thru memphis I found a pretty cheap 'hostel' which was really just this guys house. The host said that nudism was encouraged but it's ok if you're not comfortable. It was really bizarre to hang out with naked dudes but I eventually got comfortable with it (after a few drinks) and had a great night nudily chatting it up and watching Impractical Jokers. The whole place was squeaky clean and I felt safe the whole time. The host even made me some costco lasagna for dinner. He also really liked nudist puns. News article about the airbnb
7.
A few years ago, some friends and I rented an AirBnB flat in London for a convention. We'd been corresponding with the owner, who had told us that she would meet us in front of the building to give us the keys and show us around. We messaged her when we got to London, and got a message back confirming the building address and flat number, and telling us the keys were in a lock-box on the front of the building. Weird, but fine.

When we got to the building, there was no lock-box, so we messaged her again. Got a message back saying something like "oops, wrong flat, on my way". (Which was weird considering she'd confirmed the address in the same message?) We waited 30 minutes and then messaged her again, asking how much longer she'd be. It was around 10pm and raining, and we were all tired. She messaged back about 10 minutes later that she was sending someone else, and to wait inside the building. Which we couldn't, because the door was only accessible by key/buzzer.

At around 11pm, a car pulled up with a guy in it, who yelled out the window "keys?". One of my friends went over and the guy just handed him a set of keys, with a tag on it that said the flat number we'd been told. He didn't ask our names, or for ID or even identify himself, just handed over the keys and drove off. It was at this point that my other friend suggested we should just bite the bullet and go see if we could get a hotel room, because this was kinda sketchy, but as we were all so tired, we decided to just see if we could get into the flat, and if it was the one in the pictures, we'd stay at least that night. It was (it was super nice, actually!), so we stayed.
We messaged the owner a few times during our stay, but didn't get a response until the night we were due to leave, when we just got told to leave the keys on the kitchen table and pull the door shut behind us. No reply to any of our questions about anything else. Weird experience.
The Best 'Actually, You're Speaking To The Boss' Experience | George Takei's Oh Myyy
6.
Stayed at one in Rome. The door had 5 deadbolt locks on it. The windows were barred. Found out why. Randomly though the day people would try to open the door and look through the windows.
Multiple times we would turn around and see people peeking though cracks between the curtains.
We weren't even there a lot. Usually a quick meal or drop stuff off then back out to see the sites. Really nice place though.

5.
Stayed in an airbnb recently that was pretty insane. It was a shared space with several other people in it, but I had my own private room and small living room with a mini fridge and counter. I stayed in room and barely came out since covid-19 quarantine measures had just started to be enacted. Pretty soon after getting there I started having shortness of breath and vertigo. I started finding drawings in a sketchbook I had that I had no memory of drawing.
I didnt speak to anyone for days and started getting really paranoid that someone was going to try to come into my room while I slept. After about a week there I thought I had already died and everything I was seeing was a hallucination to get my mind ready for death. I lived with that and other weird thoughts for another week till I read something on reddit about carbon monoxide poisoning. Called the gas company and turns out, sure enough there was a natural gas leak in my room. Lucky to be alive. Took weeks to get the host and airbnb to even compensate me for my stay.
4.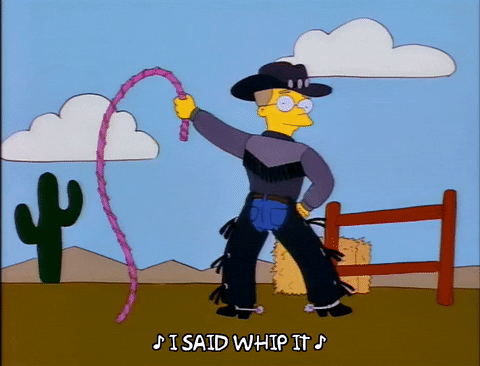 Giphy
I messaged the host asking for towels. She told me they were under the bed in a drawer. They were in the second drawer that I opened. The first drawer was stuffed full of sex toys and bondage supplies. To each their own, that's her sexual expression. But you gotta put that somewhere else when you have guests staying over. I shouldn't have been surprised since she had about 30 framed photos on the wall in the tiny studio apartment. Photos of herself from various pole dancing competitions and boudoir shoots.
3.
A last minute long weekend to Montreal, my first trip to this incredible international city that is affordable and close for people up north in the US. My card was hacked during booking. I arrive and the address doesn't seem to exist. It was just northeast of mile end, I forget exactly where, but it was right near a freeway that split the road in two. Google maps showed the air bnb to be right where the highway was that divided the street. I almost gave up as scammed and returned home. On one last loop I found the address, tucked behind an iron stairwell.
I parked, walked up, and the front door was unlocked. I was freaking out because I thought someone was home and didn't know they had been the target of an air bnb hack and things might get out of control. I sit there for a few and a big guy walks in through the back door. I'm now shitting bricks. He says "oh, hi, you must be [username]. I'm [whatever]. Did you have trouble finding the place?" Turned out to be a super nice guy who was a decades long, successful professional musician and couldn't have been nicer. When I told him the story and asked about door locks, he replied "you must be from the States. Montreal is the safest city in North America. I never lock the door and nobody will ever bother you here." That was mostly true. On one hand, I saw a guy blink out a contact lens and everyone stopped to help him find it and not crush it. On the other hand, a group of quite rough people who hang out near McGill gave me sh!t for not having a Canadian accent.
2.
I'm not sure if this applies,we ALMOST got the room but bailed out quickly. So, here's my story:
My parents and I were on vacation, and we were searching for a place to stay (yes, I am aware it was dumb of us not to make a reservation beforehand) as soon as we got out of the bus. It's normal for people renting rooms there to approach you and ask you if you'd like to rent a room,and soon enough we were approached by this bald guy. That's the only thing I remember about him, the fact that he was bald. And shady. I didn't have a good feeling about him, even though I was only a kid. So he comes towards us,and starts talking to my already exhausted dad (who probably wasn't thinking straight at the time) and tells him he has a nice apartment nearby. We agree to go. My dad is carrying our stuff, and walking parallel with the guy, and my mom and I are walking behind them. We enter this neighborhood and we pass a café.
The waiter, a young guy of I'd presume 16-17, comes near my mom and I and quietly tells us not to go with the bald guy, because he's up to no good. At this point I was scared sh!tless, and my mom was worried ,but we decided to check the place out anyway. We arrived at the apartment and there were a LOT of stairs. When we finally went into the room, it was all stuffy and clustered and dark,bunker-style. I remember the furniture being colourful but unsettling. He asked us what we thought and my mom and I started protesting about it, saying we'd like to check out another place. He started getting weirdly desperate, telling us we wouldn't find a place cheaper, that he had other rooms, we should think about it etc. His demeanor instantly changed from calm to frustrated and almost angry. My dad finally told him we wouldn't stay there and we booked it out quickly. When we passed the café again, the waiter said that the guy had criminal ties. We got another apartment, thankfully which was pretty nice for a 10 day vacation but God, the claustrophobia and anxiety that overcame me when we stepped into that room is still real, years later. I can't help but wonder if something happened there.
1.
My husband got us an AirBnB for our anniversary a couple of years ago in the mountains near a National Park. It was one of these where we just rented the room in a larger occupied house.
Night 1: We arrive before the host does and had a hard tine finding the property. We actually drove past it several times and dismissed it due to the large gate blocking the driveway and multiple keep out signs. Once we drive down the driveway, we realize we are there before her and use the hidden key to go inside.

There is no real furniture inside. Some old particleboard stuff and couch in the living room, but it is sparsely furnished. There is nothing but a bag of apples in the fridge.
About that time the host shows up. She describes her long commute to a city multiple hours away everyday and describes how her boyfriend worries about her. She is sure to mention a few prople in the area have bothered her before, and she is armed because of it. And also, we must ALWAYS lock the driveway gate behind us. Overall, we get a distinct feeling she is lying or hiding something. We assume it is that she actually doesn't live at the AirBnB full time but doesn't want anyone to know, so she exaggerates to throw folks off. It would explain the weird furniture, too.

Night 2: Husband and I return to the AirBnB after dark. As our headlights light up the driveway, a man in just STANDING in the middle of the gate. We jump out of our skins, but he gives us a friendly wave. We realize this must be the boyfriend (oh, he DOES exist).
We go into the house, and the host tells us they are going to a concert for the night. The boyfriend has a VERY intense stare anf literally says NOTHING. All while our host is gushing about her exciting night, he's just silent. Our host is sure to emphasize that she saw us and our car in town earlier in the day, as well. Okay, so these folks are a bit odd, no doubt.
Husband and I are exhausted, so we go to our room. I immediately notice our stuff has been gone through and put back carefully. There were not coasters in the room before, but now room temperautre water bottles are on coasters. The clothes I had out and folded feel wrong, like they've been moved and put back.
At this point, I am more angry than creeped out. We make a joke about how it was a bit like a bad horror movie, and go to sleep. We are then woken up by the couple, not only when they come home late but a none too lengthy time after they went to their bedroom. Gee, I wonder what was happening...
It is important to now note (and remember for later) that the house has two sides. One that we never saw, and one with two bedrooms (the hosts and ours). We had to pass by her bedroom to leave the house.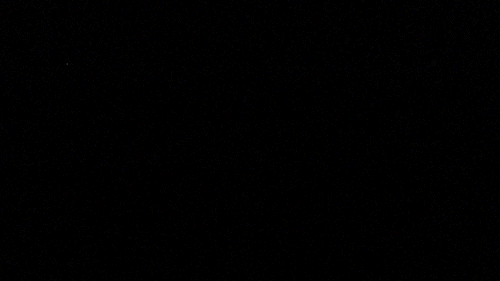 Giphy
Day 3: Before leave for the Park, I arrange our stuff specifically to see what will happen. I also take anything with any value with us.
Night 3: The host texts us during the day that she will be staying with her intensely silent boyfriend for the night. Perfect, no more snooping our stuff; no weird noises to be expected!
We come back and go to bed early after a long night of hiking. Once again, it is clear our stuff has been looked through. A solid feeling of discomfort and just wanting to be done with the AirBnB settles in.
Guys, gals, and every other identity, things are about to get real. We are woken up in the wee hours of the morning by something that sounds like it was sliding on the roof. I notice a weird light reflected in the window sill, like car headlights heading down the driveway. And then all the power in the AirBnB goes OUT.
At this point, my instincts are telling me to GTFO. I cry out, "What was that?!" Husband grumbles that it is fine and goes back to sleep. I sleep none the rest of the night. There are no more noises, not even the sound of our host coming in late.
Moreover, what are we going to do? Look through a house we don't know, in the dark, when we have to pass by her room? I settle in for a night of tense vigilance.
Day 4: I tell husband that I am NOT staying here anymore. Husband says I am overreacting. I pack all of our suitcases and try to persuade him that SOMETHING is wrong. He is adamant a branch slide across the roof and knocked out the power.
So we go outside. There are no trees near the house. There are no trees down. The powerlines are all still intact. I am freaking out at this point, which is unusual for my husband because I am the more scientific and logical one.
Husband convinces me to leave our things at the AirBnB and go hike to mull it over.
As we leave the house, the freaking gate across the driveway is unlocked and open. OPEN. Oh, and all the surrounding neighbors have power.

At this point, I say something about the headlights, and my husband says he didn't notice the lights. At this point, I am theorizing that our host really is harassed by locals and they climbed the roof and disconnected the power (the powerline connected hust above our bedroom).

My husband calls the host to report the power issue. She mentions that her grandfather has actually passed away the night before and her brother will be on the property preparing the family graveyard shared on the property. We say something about leaving, and the host REPEATEDLY insists that we stay another night, and says she will be home in the evening, too.
I tell my husband that I have no idea WHAT is going on, whether corporeal harassment or otherworldly visitors I don't believe in, but it is time to listen to our instincts. Are we REALLY going to sleep having our ONE exit trapped by this woman and her boyfriend?! We've been lied to, our stuff has been moved, and sh!t is happening.
Night 4: We come home that night, my husband packs our car while I offer my condolences, and we FINALLY GTFO. I've never slept better than that night.
Reddit user pizzabagels1994 asked: 'What caused your last break up?'
There's a saying about needing to kiss a lot of frogs before finding Prince Charming. Most people date more than one person before settling on a life partner.
And even then it doesn't always work out.
Most of us have at least one breakup in our past. The reasons things don't work between people vary greatly.
But we all have our breaking point.
Reddit user pizzabagels1994 asked:
"What caused your last break up?"
Lack of Empathy
"I had just been diagnosed with Stage 4 metastatic cancer. All the attention I had been giving her I didn't have the energy to maintain while getting Chemo and avoiding Covid."
"My final straw. She yelled at me on the phone while I was in intensive care with pulmonary embolisms."
"Just that light bulb moment, and I was done."
"That was 3 years ago. All good now. I'm in remission, and thinking about dating again."
~ Owlflight317
Unhealthy
"I got into an argument with a crazy ex that was about 8 years older than me when I was 19 and we were screaming and chatting at each other and I remember she grabbed this vase that I had just bought her some flowers in and chucked it at my head and barely missed.
"It's hard to remember what kind of insanities I was yelling at her after that but she came around the corner with two brand new butcher knives from a knife set we had bought earlier that day and chased me around the house in circles."
"The house had bars on the windows and you had to have a key to open the front and back door it did not just have a manual lock."
"I ended up putting myself in the bathroom and holding the door as hard as I could and she actually stabbed one of the knives through the door."
"The whole knife did not come through the door only about two inches of it but that's plenty enough to still scare you."
"It was around 2010 and I had one of those prepaid phones in my pocket and I called her dad to come get her. He lived across the street."
"After her dad got her calmed down he took me on a ride to the duck pond at like 2 or 3:00 in the morning and was feeding the ducks old pizza and was just telling me that I needed to chill out and trying to give me some kind of a life lesson."
"He was probably pretty intoxicated himself but usually managed to hold himself together."
He really wasn't a great guy but came in during his daughter's mental crisis."
"The duck pond adventure started to end as the sun came up and I went and locked myself into the bathroom at the house and just went to sleep on the floor."
"I was going to get my things and get out that morning but she begged me to stay and at the time I thought that was what I really wanted."
"I think she kind of was mentally unwell at the time and I wasn't my best either."
"I did not call the cops on her and we reconciled for a time."
"Unfortunately I seem to have a pattern of not realizing I'm in a major mentally abusive situation due to growing up in one."
~ SnooCalculations8038
"Wife and I were attending couples therapy."
"The therapist said she was being literally abusive to me. My then-wife demanded a new therapist."
"Second therapist said she was being abusive to me. My then-wife filed for divorce.
"While my life right after was hell, it's come back around and I'm doing better than ever."
~ wjmacguffin
"My drinking, lies about drinking, and sh*tty finances because of drinking. 107 days sober today."
~ No_Step_4431
"Finally, someone who admits it was their fault. Me too brother."
"Past exes all was because of my drinking. Thankfully, I found someone who helped me quit."
"I'm 1yr 8m sober. We got this."
~ taizzle71
Infidelity
"She cheated."
"We had our home, our plans and were preparing to marry in about three months when we separated."
~ PGabrielSL
"Thank goodness you found out before getting married."
"I know it must really hurt and maybe even keep you from trying again with someone new but you really dodged a bullet."
~ krasavetsa
"Yep, my wife cheated and it's costing me about 100k between legal fees, buying out her equity in the house (which she paid none of), give her a chunk of my retirement and liquid cash."
"Honestly I think everyone should have a nasty infidelity clause in a pre-nup at this point."
"I can also look forward to sending her 70k in child support over the coming years. And I'm gonna take a wild guess that most of it won't be spent on the kid."
~ Throwawaysi1234
Something is Missing
"It took some time but we both realized that we weren't giving each other what we needed."
~ 2ByteTheDecker
"Same! He saw it first so he was the one to leave me, but thank God he did, we were so incompatible!"
~ Obvious_Ari
"Leaving my last relationship was rough—it was my first ever relationship and lasted 7 years—but I was so relieved at the same time when I got dumped."
"It was a very healthy breakup on both sides, and we kept in touch on and off for just under a year afterwards until she began seeing someone else and I felt it would be best to leave it be out of respect for her new partner."
"We honestly just both grew up (got together when I just turned 18; both young) and eventually fell out of romantic love."
"I still hold her to the highest respect and will always have a place in my heart for her, but I was so glad when she bit the bullet and broke it off. I would've felt too guilty to do so; I owed her so much."
"We had a very tumultuous relationship for the first couple years—we were very much in love but I had a lot of unresolved mental health issues, had a nervous breakdown, etc..."
"I still hate what I put her through but hope I was able to make it up to her in the last couple years of the relationship."
"Anyways, I wish her the best. My life and mental well-being has gotten SO much better in the last few years of being single; in a way I owe that to her too."
~ knoxollo
"He wants to get his life together."
"We still love each other and he thinks he needs to do this on his own but I want to be here for him, I promised him when we first started dating I'd be here for him as much as I can."
"It just hurts because he thinks I'm not strong enough to still love him and be apart from him when I am. It's complicated."
~ coffincowgirl
Not enough time
"Her not having enough time for both grad school and a relationship."
"She did make the right choice though."
~ Formo1287
"Oof, yeah. Grad school is a real drain, emotionally."
"Like, you need the support of a partner while you go through it, but you don't really have anything to give back."
"It's an awful time."
~ Economy-Mission6933
"Just broke up with a girl halfway through a medical degree. I couldn't do it. I had been supporting her financially for 8 years and even another four I couldn't do. She also wanted me to cook, shop more than her."
"I started telling her I wanted her to contribute more towards the relationship. She grew distant but then really leaned on me when she needed financial and emotional support."
"She gets through her exams gets admitted to the doctorate and then cheats on me on holiday with a Swiss rocket scientist."
"He's now supporting her finanically in a long distance relationship. Feels like I dodged a bullet. Still 8 years is a long time."
~ nevaehenimatek
It's complicated seems to be the mantra of relationships in the 21st century.
Are we no longer as loyal or loving as we were in the past?
Or do we just have more options and an unwillingness to settle.
We could all use a little love and care, but sometimes kind gestures come from the most unexpected places. Whether it's a friend showing up at our door to give us the present we didn't know we needed, or a complete stranger helping us out in a time of need, these stories about the nicest thing someone has ever done will warm your heart.
When you've spent enough time in your professional industry, you tend to learn secrets about the industry that the general public won't know.
For example, I work in social media. I create social posts for influencers and activists. I have no real affiliation with these people, and I usually don't even get guidelines on what to post, past that I have to post every hour or so.
Every industry has a secret, and Redditors are ready to share secrets about their own industries.

It all started when Redditor Thealexiscowdell1 asked:
"What is a "dirty little secret" about an industry that you have worked in, that people outside the industry really should know?"
All The Same
"Not all that much of a secret, but, i used to work in a peanut butter factory, we produced about 25-30-ish different storebrands ranging from very cheap to stupidly expensive, we had a grand total of 3 recipes, chunky, not chunky and no additives."
– ptvipers
"Peanut butter should taste like peanut butter."
– GroundbreakingAsk468
Yuck!
"Wash the top of your cans. Mice poop on those things all the time while they are in warehouse or transit."
– Munchez8
"I'm so relieved that my mother raised me to do this lmao. I thought it was strange growing up but then I just started to do it automatically without question."
– glowmilk
"Absolutely, I did security at a local supermarket warehouse, and doing my walkthrough, I saw rats 🐀 so big the porters used to ride around the warehouse on them (obviously not really) but I did see the rats and they'd be everywhere. Of course, they cr*pped on everything."
– peepers63
Quite The Employee Discount
"I worked at a major jewelry company in the US. When we wanted to buy jewelry, we paid what it costs to make the product (material, labor, shipping), plus 10%. I paid around $115 for a pair of $950 diamond earrings."
– SComstock
"I worked wholesale diamond sales so I had connections throughout the entirety of the industry. Made my wife's 15k+ engagement ring for about 3k."
– Kreepy_Quoll
Keep Track Of Your Belongings
"I worked in the moving and storage industry and if you EVER pay movers to pack and move your family, DEMAND an itemized bill and proof of service."
"These people are out here RAKING people over the coals. Inflating box counts, charging for services not performed, etc. it's not AS BAD if it's COD but if it's a corporate move for your job?? DEMAND IT. You might not be paying for it out of pocket, but it's still showing on your income as taxable wages."
"special note to say not ALL companies do this but ALL the ones I worked with did."
– YEEyourlastHAW
Perfect Fit
"High volume recruiters spend an average of 10 seconds looking at a resume."
– K4SP3R_H4US3R
""You are a perfect fit for this [job title that's not remotely close to what you have done in the past] position based on your experience at [company].""
– F**kItImStillTired
"Emails are mostly just basic keyword match mass batches. They might not have even read your CV, it just had a keyword."
– LBertilak
"Totally. It's usually through LinkedIn. I generally respond with, "Oh wow! What part of my profile do you think makes me a good fit for the position?""
"Crickets..."
"And block."
– F**kItImStillTired
Heavier Is (Apparently) Better
"They put little weights in lipsticks to make them feel more expensive so they can charge more."
– RandomRedditCount
"Same for Beats headphones."
– BenHippynet
The Truth Comes Out
"Zoos and museums are universally held together with double sided tape. The size or prestige of the organization doesn't matter either."
– Pentastome
"You guys can afford double sided tape?"
– ContentPriority4237
"We had to use single-sided tape, taped together."
– elenduwir
"Also, the dinosaur bones that you're ooh-ing and aah-ing over are probably plaster. The actual bones are stored safely in the basement."
– janisdg
"I imagine most artifacts on display aren't real, just very high-quality fakes. You really can't trust the general public not to f**k it up somehow. Honestly, as long as the museum is using the real ones to learn more about our history, I'm OK with it."
– RhynoD
Like Cramming For A Test
"When the health inspector shows up, a mad scramble happens in the back to clean the kitchen while they start the inspection in the dining/bar area of the restaurant."
– Lone_Buck
"Yup. One manager will hold the health inspector up in the front of house while back of house is busy labeling and making sure minor violations they visibly see are dealt with."
– kettyma8215
"Truer words have never been typed lol send out the king or queen of small talk and people skills while the back of the house tosses anything that isn't temping correctly and runs ribbons of labeling to the walk in to make sure it's all labeled."
– EatTheRichbish
Sneaky
"If you're ever buying bulk gravel/sand/crushed stone from a local pit/quarry that has scales to weigh the amount of product you're getting- you're getting f**ked because you're paying for water. Most of these pits/quarries spray the living f**k out of their stockpiles before/during operation to make the material heavier in the truck. Never buy by the ton- always buy aggregate by the cubic yard. It's a measure of volume- not weight."
"Source: I own a rock crushing business/multiple quarries and I charge by the cubic yard to not screw the public :)"
– ianwrecked802
He No Longer Works For The Company
"I wouldn't say it's mostly a secret but agency staffing firms churn and burn college graduates who are basically thrown in the wild. The recruiter you worked with may be gone in six months and that's why a lot of ghosting happens."
– resident16
"Yeah, recruitment and headhunting are not altruist professions. They're not social workers looking out for clients best interests."

"Story time:"

"I got a high-paying job via a headhunter. After three months at the new place, I realized I hated it, and I quit."
"Three days later, I got a call from the headhunter, and he was IRATE, YELLING at me over the phone at the top of his lungs. He called me every name in the book, and went hoarse from yelling."
"Turns out, he gets paid a commission for placing me at that job ONLY if I stay at least 90 days. I just happened to quit on the 89th day coincidentally."
"So he lost out on a good chunk of money thanks to that."
– whomp1970
Flora
"The roses you buy at Valentine's Day were harvested around Xmas. It's the worst time of the year to buy roses and I don't mean because they're more expensive. They're also the worst quality because it's a longer holding time between harvest and use than any other time of the year."

"Never ever ever send flowers through an order processing service. Look at the location you're in or sending to and talk to a florist in that area directly. Don't pick a picture off some external website. Ask the florist what they have and can make that fits your budget. If you're worried, ask them to text you a pic of the completed design."
– VinnyVincinny
​The Psychology Of Groceries
"There is a lot of money spent every year that decides where specific items are placed on grocery store shelves."
"If you're at a grocery store that's part of a chain, and you look at a shelf and there's an item that's approximately at eye level, I guarantee you that the company that makes that item paid a lot of money to put them there. There's lots of weird psychological tricks that go on in terms of how stores are laid out."
– blueeyesredlipstick
"Candy, sugary cereals with mascots, the more expensive toys...etc. all at child height."
"The milk and toilet paper are always in the back because those are what people often make a quick run to the store for. By putting it in the back, it forces the customer to walk past all sorts of tempting end caps. The chances of the person going in for one thing and coming out with a bunch is increased."
"People joke about doing this all the time at Target, but it's not just a joke, Target actually paid a lot of money to get customers to spend a lot of money. All by designing things just so."
"I learned this in the one and only marketing class I took. It was really interesting, while also being kinda horrible."
– _Futureghost_
Turns out the world is even more manipulative than I thought!
Like many people, I spent my time in retail. Customers were by far the hardest part of the job.
In college, I worked as a "bookseller"—our official title—in a mall for a national chain of bookstores. Without fail, every shift one or more customers would ask for something like "that book, the red one, by the guy."
When we'd ask for more information—like genre or if it was new or where they saw it—they'd just repeat, "red book, guy, you know which one I mean."
We most definitely didn't know which one they meant, but customers thought if we worked in a bookstore we should know every book in print from even the vaguest of descriptions. And they'd get mad when we didn't.
Anyone who has worked with customers has war stories.
Reddit user j-rock292 asked:
"What is the dumbest thing a customer has gotten mad at you about that was not your fault?"
Were they blind?
"They asked me to cut a blind."
"When I asked for the dimension they wanted it cut to, it was larger than the original blind length."
"Said I can't make it longer, only shorter and she lost her sh*t."
~ LatishaASpray
Tag, you're it.
"Back when I worked at Target, some guy came in about 30 minutes before we closed, and wanted to buy a laptop."
"He wanted to run some obscure software on it for his laser ttagarena and got really nettled when I told him I was unfamiliar with the software and so I couldn't give a definitive answer."
"Then he started going on about how much he made in a week compared to my paycheck."
"So I told him something along the lines of, 'Well then buy this laptop and if it works, it works. If it doesn't, it won't hurt your wallet'."
"He really didn't like that and after some colorful language, was escorted out of the store."
"In an odd twist of fate a few months later the mother of one of my best friends bought his laser tag arena because he ran it into the ground."
~ gradualpotato
Credit where credit is due.
"Not me but a friend of mine worked customer service for a credit card company."
"She said a young guy called and asked why he couldn't use his card. She told him because he had exceeded his $15K limit."
"Dude was like 'yeah but that was for last month. Don't I get another $15K limit this month?'."
~ _eviehalboro
Can you hear me now?
"Customer got mad at me because I could barely hear her over a bad connection."
"I was on a landline, she was not."
"After disconnecting the call because it was going nowhere, she immediately called back and complained to me about the a**hole she'd just been talking to, saying, 'He said I was bad at making connections. Why the f**k was he talking about my love life?! You are much more helpful, though'."
~ Dapper_Interest_8914
No, I can't help you.
"I wasn't even working at this shop, I was just another customer. I didn't even wear a shirt similar to an employee's."
"A woman comes up to me and says, 'Excuse me, do you work here?' But before I can say no, she asks where something is."
"She sounded polite enough so I responded just as politely, 'Sorry, I don't work here. The people with the blue shirts do'."
"She got slightly upset and said someone else had pointed at me when she asked for a worker."
"I look to my side, and literally less than a couple feet away, there was an actual worker. I told her 'I think they meant that guy right there'."
"She then completely lost her cool, screaming various things at me and calling me all sorts of names."
"The employee tried to intervene but she just kept screaming. She eventually stops with, 'I want to see your manager!'."
I told her to f'k off. The employee laughed and she stomped off, then I just went back to shopping.
"Didn't see her again."
~ FearMeImmortals
Maybe if you hum a few bars?
"I worked at a Music Store in a mall around Christmas."
"A lady came in and wanted to get the album of whatever was playing at the store she was in earlier."
"She got mad when I didn't know what music they played in other stores."
~ MelScarn
Full service doesn't include time travel.
"In the '60s I worked at a gas station that also did repairs."
"A customer drove in with a flat right rear tire and no spare. I pulled out the nail and plugged it."
"She was good to go and left happy."
"She drove in about 2 months later with a flat left front tire."
"I pulled out a screw and plugged it while she screamed that I should have checked it last time she was there."
~ VosTutZich
"She has every right to be mad."
"You're obviously a terrible tech because you didn't make a time machine to go into the future and prevent her from getting another flat."
"You must feel terrible that she takes her car somewhere else now."
~ 1questions
The call is coming from inside the house.
"A long time ago I serviced someone's Internet connection at their house."
"When I left, my supervisor called to let me know that I had been accused of theft at this house."
"This crazy lady thought I stole a handset for her landline phone, not even the base with it, just the handset."
"She called later to report she found it in between her couch cushions."
~Reddit
I control the weather, but work here for minimum wage.
"Got yelled at for ruining his family's vacation at Disney world because the rides shut down due to the storm."
~ conker1264
"The summer right out of high school I worked at an amusement park."
"We had a massive severe thunderstorm ( heavy rain, lots of lightning, 50+mph winds, whole deal) one day, because giant metal structures and lightning dont mix we had to shut down all of our rides."
"Well this dipshit accused ME of starting this storm just to ruin his day."
~ j-rock292
Maybe she didn't want to wash it.
"I was refusing her a refund on a kids' duvet set."
"This woman threatened my colleague, so I (manager) stepped in."
"Protocol states we had to check and repack before giving a refund, so I took it to the stock room only to find that she had folded it back into the packaging, complete with the vomit chunks!"
~ Outrageous_Zombie945
Florida is hot in May
"So, I worked at a chocolate shop in Boston MA."
"Someone called to place an order, for shipment, to Florida."
"I said, 'okay, we do require next day shipping and an ice pack on shipments to Florida, so the chocolates don't melt. The shipping Will be $30 and the ice pack and insulated packaging will be an additional $8'."
"It's my standard spiel."
"The person's like 'the chocolate is only $22. No. I'll pay for the shipping but not the ice pack. It will be fine'."
"'Yadda Yadda warning. Yadda Yadda. When it shows up melted it won't be our fault I'm noting it in the system'."
"So, what phone call does my manager get 2 days later?"
"Oh? Person got melted chocolate? Oh it's our fault is it?"
"But look? There's a note in the system they refused to pay for an icepack."
"WOMP WOMP."
"Did I warn them the chocolate would melt? Yes I did."
"Do they now have nothing for mothers day? No they dooooon't."
"Poor them."
~ biddily
I also sold mattresses and appliances. Maybe because they were a major investment, I had far fewer bad experiences with those customers.
My worst experiences were working a customer service phone line for a Department of Defense agency.
People were almost always angry before they picked up the phone.
Have you had a customer go off on you? Share your experience in the comments.