At some point in our innocent lives, we've had wild imaginations in which we've conjured up companions to play with.

And them we devloped something called cynicism as we got older and forgot about these imaginary friends.

But the following parents haven't forgotten about these so-called playmates for their children.

Curious to hear anecdotes from strangers online, Redditor TheCatAteMyGymsuit asked:

"Parents, what weird or creepy stories do you have about your child's imaginary friend?"
Do You Hear What They Hear?
Some people talk about hearing voices in their head. And some would rather not go down that dark memory lane.

The Secret Mum
"A few years ago, my niece kept telling her Mom about her 'Secret Mommy' who lives in the corner of her bedroom, only comes out at night when no one but her is up, and talks to her. The whole family was terrified until they figured out it was actually an old alarm clock in the room set to a talk radio station that went off at 3 am every night. 😅"
Inner Voices
"I asked my parents and apparently I was in therapy for a handful of weeks because I was 'hearing voices.'"
"Around 5 or 6, kids start to develop their internal monologue."
"It was me, I was hearing my own thoughts..."
"Terrifying."
– ichigoli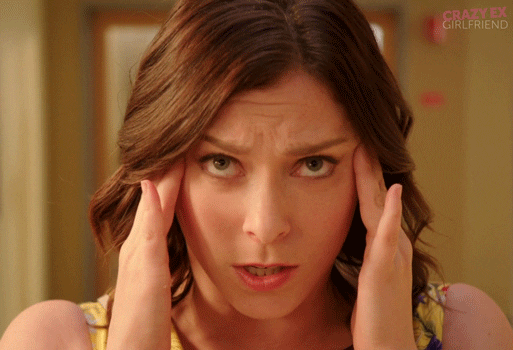 Confused Crazy Ex Girlfriend GIF
Giphy
Visions
You wouldn't want to see what these kids saw.

Being Watched
"Not really an imaginary friend but something still creepy. I don't know if it counts but I want to share. We briefly rented a townhouse while waiting to purchase a house. While living in this townhouse, I had always felt creeped out by my bedroom. It had a wall of windows on one side. Even as a grown woman, I felt uncomfortable being in the room after dark and felt like I was being watched by something in the room. I never mentioned it to my daughter."
"Fast forward to us living in our own house that we bought. My daughter starts having nightmares and is scared to be in her room. One night I asked her about the nightmares. She said it was of a ghost that said that he followed us from the room with all the windows."
What The Daughter Sees
"In the past I have seen things out of the corner of my eye and glance to see nothing there... of course that's just my eyes being weird and I stopped paying attention to those things. Well, my daughter is just a toddler and I had her sitting in my lap reading a book. I see something in the corner of my eye as usual and my daughter quick looks over there. She then stares wide-eyed at nothing and watches it cross through the room. This has happened THREE TIMES. She's not at the point to where she can communicate what she is looking at but we are pretty close. If it happens again I'll ask her what she sees."
– TheW83

Ghost Dog
"Not an imaginary friend but still creepy."
"My older sister had a German Shepherd that had passed away named Harley."
"My daughter was about 2.5 years old at the time and is in bed with my sister watching TV. She points to the end of the bed and says 'that Harley?'. My daughter did not know about the dog and certainly didn't know the name Harley."
– urbjam

They Have Names
Just because they can be identified by name does not always make them less creepy.
Meet Bob
"My daughter started saying 'Bob' before she learned how to say 'mama' or 'dada.' She would say it all the time at random times. One time I was in the nursery rocking her to sleep when she said it and so I asked, 'Who's Bob?' She pointed up at the corner of the ceiling behind me."
"Mr. Sohail"
"This isnt creepy just odd! My 4 year old sons current imaginary friend is Haris Sohail,a Pakistani Cricketer who plays in the national league in Pakistan. He apparantly has the same teddies as my son, cycles alongside him and went on a camping holiday with us last Summer. We are Irish living in Ireland, my husband plays cricket a little during Summer but he cannot for the life of him understand where my son learned about Mr Sohail!"
– Vixen35

Not Just Anybody
"Mr. Nobody."
"He started as the person the kids would blame if one of them forgot to flush the toilet. And then his mythology evolved. For the record, all of this was concieved by 3 of my kids who at the time were 6 5, and 3:"
"Mr Nobody has no eyes, no teeth, no tongue and no nose. He doesn't wear pants and leaves the used toilet paper between his butt cheeks so you can tell where he is by his smell. He doesn't wear a shirt, but has a pocket cut into his skin where he keeps the key to our house. He can be invisible. He had a beard since he was a baby. He bites off his fingernails and then drips blood where he walks."
"A friend of mine drew him at the time: https://imgur.com/D0KX2xp.jpg"
"Thankfully, been a few years since Mr Nobody has been in our house now."
A Concerning Situation
"Out of my four kids, only my eldest son (now 20 years old) had an imaginary friend. It's name was Barsie and it was a giant wolf, but could transform into a boy. Anyway, my wife and I didn't think much about Barsie until we noticed that my son had broken a plastic butter knife and stabbed quite a few of his stuffed animals. He told us that Barsie had told him to do and had even helped. That was when we really got concerned."
"My son had anger issues as a child and the reason for that is that, while I call him my son, he is my step son. His biological father lost custody because of drug related crimes and just abandoned him. My son has always thought of me as his dad, but was still extremely angry about the situation with his biological. Anyway, we took him in to get some counseling after an incident involving a lighter that he found on the ground outside our apartment. He had tried to burn his baby brother's favorite toy."
"While in counseling it came to light that Barsie was planning to eat our family and to pee our blood all over the apartment. This was the beginning of my son's counseling and mild medications. Barsie disappeared over a few months and we were able to take my son off the medication the following year. He remained in counseling for quite a few years, but Barsie was never mentioned again."
Under The Bed
Things that go bump in the night take refuge under your cozy bed. Wanna look?
Nice Monster
"My wife and I were sitting for our nephew. He kept coming downstairs because there was a monster under his bed. So I marched upstairs grabbed the monster from under the bed, dragged it downstairs, opened the door and threw it out into the night."
"Nephew burst into tears and was inconsolable because that was the nice monster and not the nasty monster."
"So 11pm on a dark Saturday night and I am crawling around a damn wet garden looking for an imaginary monster and trying to apologise so my nephew could go to sleep!"
A Bunch Of Croc
"Not really an imaginary friend but I had an imaginary family of alligators that lived under my bed when I was a kid. Often times I'd get so scared I'd sleep in my brothers room bc the Daddy alligator wouldn't come out to scare me if I was with my brother."
I didn't have imaginary friends, but I pretended I was friends was someone I really wanted to be friends with. Does that count?
Probably not.
But I'll leave you with this. My invisible "friends" were more of a sinister type. They wore leather jackets and hats and Ray Bans. They often visited me in my dreams and chased me on their motorbikes.
I think it was from watching an episode of the Twilight Zone that featured a biker gang.
Jealous?

Keep reading...
Show less
With so many wonderful characters on television, it's hard to pinpoint which character had the best arc throughout a show's seasons.
My friends know that my favorite TV drama was Felicity. She was an extremely awkward girl who followed her high school crush all the way from California to New York just so she could be close to him.

Sure, her intentions were characteristic of a stalker, but let's face it, we've all at some point had our Ben Covingtons in our lives. How can her intentions not be relatable?

What's great about her character was that she came into her own as a young, independent adult navigating life in the Big Apple, without sacrificing her affable temperament we've come to love so much.

Curious to hear about input from others, Redditor FEZ3 asked:

"What TV show character had the best character development?"
The Hour-Longs
The following characters strongly resonated with these Redditors.

From M*A*S*H
"Major Charles Winchester from M*A*S*H."
"He came from a rich family in Boston. He was born into a wealthy Republican family; He was a Boston Brahmin who went to Harvard medical school. He believed he was not suited to be in army service with the plebes, of an Army surgical unit."
"Then we see other characteristics about him. His family sends him ridiculously expensive chocolate for Christmas. He doesn't share that with anyone. His friends think he is being selfish. Turns out he was donating the candy to a charity so kids in war torn Korea can taste what 'real chocolate' tastes like."
"He gets pissed off at an officer who makes fun of a solider who stutters. Turns out Charles's sister has a terrible stutter, but listening to the tapes that she sends him was one of the few things kept him sane in war-torn Korea."
"The most moving episode was the one with the chocolate. Turns out the orphanage was selling the candy, at black market prices, instead of giving it to the kids. Charles corners the charity guy and yells at him. Then the guy apologizes and explains, yeah the chocolate may give the kids a moment of joy, but now we have enough money to buy the orphanage rice and vegetables for a month."
"Charles says HE is the one who should apologize. 'How can we expect a child to enjoy a dessert, when he didn't have a meal'".
"That was an amazing story arc."
– tinkrman

The Mad Men Ensemble
"Honestly, a handful of characters from Mad Men would definitely qualify. That show was an absolute masterpiece at character development."
– FAST102

"Peggy from the beginning to end is great."
Island Bad Boy
"Sawyer from Lost."
AMC Must Sees
AMC was where viewers would tune in for these wild and compelling characters.
The Spaghetti Western
"Walter White."
"I'm surprised how far down in this section Pinkman is. As amazing as Walter White was, Pinkman's character made me continue watching the show in later seasons and El Camino, just to see how things ended for him."
– derks90

What About Jimmy McGill?
"If you are following Better Call Saul then I love how Jimmy McGill is becoming more and more the Saul we all know."
– fedemasa

Don't Mess With Her
"Carol from The Walking Dead"
"Came here for this answer! From meek, abused housewife to friggin' bada**."
Comedy
We want these people in our lives, amirite?
Alexis Rose
"Alexis Rose - Schitts Creek"
"She definitely became a much nicer person, they all did. They became kinder, more empathetic."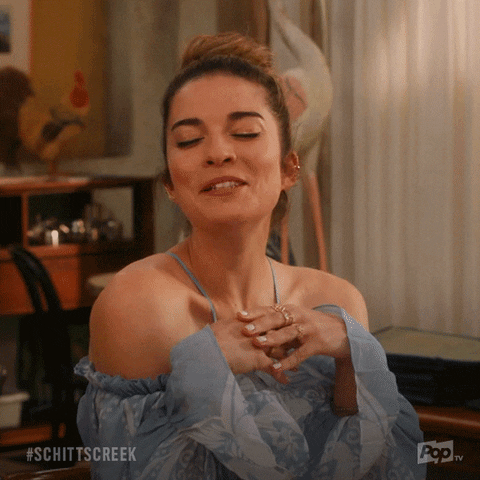 pop tv alexisrose GIF by Schitt's Creek
Giphy
Pretty Much Anything Kristin Bell Plays
"Eleanor Shellstrop from the Good Place."
"Andy- Parks and Rec."
"From Vague Paraplige to Successful idiot."
We have such a luxury of binge-watching shows now.
Back in the day, viewers had to wait a week to see what would happen to specific characters on regular network TV.
And season cliffhangers? Forget it.
I can't imagine waiting for months to see if Felicity chose Ben or Noel at the end of that masterful first season. Now we can just revisit her on Hulu and watch all four seasons!

Keep reading...
Show less
When I was a kid, my chore was to do the dishes. I absolutely abhorred it.
But when my grandmother came to live with us, she enlightened me with her wisdom of life hacks.

One of them was to remove tea stains from everyone's teacups. No matter how hard I scrubbed with a sponge, it always flustered me that I couldn't remove the stubborn stains, and I always had tons of teacups to wash because we are a family of Japanese herbal tea drinkers.
My grandma taught me that using salt to scrub the stains would do the trick. And sure enough, it did.
I was simply blown away, and for some reason, I started to enjoy washing dishes after being enchanted by the salt rubbing trick.
To this day, washing dishes is a calming ritual that connects me to the memory of my beloved Obachan.

Redditor Irregaurdless asked:

"What small thing happened in your childhood, that has effected you for the rest of your life?"
The Feels
The positive memories stay with us forever.
Design Inspiration
"i went to my older sister's friend's dad's house once when i was a preteen or young teen and i really liked it. took me years into living on my own to realize i'm subconsciously mimicking the interior decorating of that place lol"
Crayon Lady
"I'm the oldest of many kids, and that meant that all of my stuff was always getting wrecked by my younger siblings throughout my childhood. For some reason, I imagine just the goodness of her heart, when I was around six we had a neighbor lady who was friendly with my mom (we moved all the time when I was a kid so we didn't always have relationships with our neighbors) and she kept a box of unbroken crayons and some unscribbled-in coloring books at her house for me and would let me come over and just sit at her coffee table and color all by myself sometimes. I was too young to thank her adequately or even realize how unusual the kindness of her gesture was, but it has always stuck with me. I have crystal clear memories of the quiet of her living room and the joy of crayons that nobody had broken or torn the wrapping off of, and the crisp pages of the coloring books that nobody but me ever colored in."
"I still think about her sometimes and hope good things are happening for her. I am always trying to live up to the memory I have of her and pay her kindness forward."
Better Score
"When I was moving states, my history teacher took me aside after class and showed me over to the computer where he showed me all my grades. He was like 'Oh, this is a B? Nah, I think it's an A' and upped like all my grades a little bit, just because. I don't even know how I reacted or what I said, and it's not like my grades were bad, but the sheer kindness shown by him to do that for really no reason, it impacted me. I like to at least try and pass on some of that kindness from day to day."
Encouraging Father
"My Dad telling me 'you can do this, I know you can'. For the life of me I can't recall what I was doing, but the memory of him saying it is clear as can be. I call that memory up when stuff's going sideways. Never underestimate a praise."
How To Cross The Street
"When I was a young child, maybe 5 or 6, living in a fairly urban place, my grandfather taught me how to cross the street. We had a park across the street, so we were often crossing it. He held my hand and reiterated over and over that you always have to look both ways. Even when the street is one way, you never know when some crazy person may come barreling down the road the wrong way. Not looking both ways is a mistake that can ruin (or end) your life."
"I don't remember specifically learning to tie my shoes, or how to cook pasta, or how to brush my teeth - all those things I just know how to do without recalling being taught and those activities don't trigger any specific memories. But I have always remembered crossing the street over and over with my grandfather and the life-or-death nature of the lesson he taught me."
"My grandfather is long since passed away now, but every time I cross a street I think about him."
"And I always look both ways."
Getting Physical
These Redditors share the memories relating to their physical experiences.
Body Image
"When I overheard one piece of a conversation when I was 7 years old. My aunt was talking on the phone to her relative, and I heard her say 'and now I have to babysit this fat 7 year old', I don't remember anything else. That led to disordered eating and me counting calories from age 7 to about age 14. I still have body image issues, though I don't think it can all be contributed to that one event. But it was certainly the first thing that ever caused me to think of my body negatively."
"The gag is... I was nowhere near fat, I couldn't even be described as a little chubby. My aunt has issues with food and her health and body image and projected that onto me. She watched me for a good part of my childhood while my parents worked and I was always so scared to ask for a snack when I was starving. I would get terrible migraines from playing outside in the summer that would be fixed by eating but I always felt so judged for doing so. I remember another thing that stuck with me was once I wanted some pretzels before my mom picked me up and she said 'Jesus, do you want your a** to be as big as the house?!' Like wtf... I was in the 3rd or 4th grade then. Its f*ked up now that I'm remembering it."
– sanoanxa

Locked Knee
"Got my knee hurt while playing on the street (my knee bent the oposite way and came back to place). Came home crying, my mom sent me to buy some stuff to the supermarket, no excuses, yelled at me for supossedly faking it, I went (supermarket was about three blocks away) and was crying in pain on the way back, so much that my friends carried the bags for me when they saw me. I was so afraid that I asked them to give me the bags when we reached the door, gave the bags to my mom and went to my room."
"Years later, senior year of highschool, same knee pops. Spent a week in bed, couldn't do any exercise for 3 months."
"Second year of college, same knee pops. Now it is a week in bed and the entire summer with a full leg brace and crutches."
"Now my knee can get 'locked' if I try to bent it the wrong way."
"To this day she says it never happened. That and other similar stuff."
Bad Aroma
"I tried to give myself superpowers."
"When I was 5 I decided I wanted to be a rowdy rough boy. I mixed all the liquids from the fridge with all the spices from the cabinet. I then grabbed every chemical bottle I could find and poured it all into a bucket. Right before drinking it I decided to smell it first and I inhaled as deep as I could. I passed out almost immediately and fell forward onto the bowl. The noise alerted my father who rushed in to find me passed out. I woke up several hours later unable to smell. Most of my ability to taste is gone as well."
Scars
As much as uplifting memories stay with us forever, so do the negative ones.
Traumatic Ribbit
"Cousin threw a frog at me when we were little and it got stuck in my shirt. Have been terrified of frogs ever since."
– Tay_phay

Not The Favorite Child
"My sister was killed in a car accident. The following day I overheard my dad tell somebody on the telephone 'No, unfortunately it wasn't [my name].'"
"I've slowly been disconnecting myself from them. They have no idea I know."
– c419331

The Day Childhood Died
"One day my father took away my toys."
"I know this sounds basic but I was about 5 or 6 and out of nowhere my father and 6 brothers came into my room with tubs and took away everything I owned. They took my toy box, stuffed animals, the posters off my wall, my barbie blanket and of course any coloring books really anything you can think of. It killed me inside but I thought if I was good and stayed quiet I would eventually get them back. I'm sad to say I never did. That day I think my childhood died and I turned into a shell for the next 10 years of my life."
It's amazing how a small detail from the past can have lingering effects in life.
I was traumatized after watching the movie Jaws. Ever since then, I've been afraid of the water and going to the deep end of pools.
As an adult, my cynism took over my fear of being devoured by a giant shark. But my distaste for the beach remains.

I'll go to the woods any day as long as I don't hear any dueling banjos playing in my vicinity.

Keep reading...
Show less
If there were any moments of levity came out of the last year, it most surely was mic fails during Zoom calls.

With the rise of teleconferencing for business meetings or interacting with friends and family during a time many of us were forced to be in self-isolation, there was quite a learning curve to get used to.
One of the typical foibles of Zooming is forgetting to mute the mic when it matters most.

Curious to hear embarrassing anecdotes from strangers online, Redditor ElectroIsland asked:

"[Serious] What was your worst 'Oh sh*t I forgot to mute my mic' moment on any zoom meeting?"
We Don't Object
These are things one would never hear in a courtroom.
Oh, Expletive
"Attorney here - when I literally said 'sh*t' while getting off a court call."
"ETA: to be clear, this was audible to the judge and all other virtual hearing participants."
Judged
"I'm a public defender and for the past year I've been doing court over zoom from the jail. It's pretty chaotic because we have my guys, the people who are out of custody at court, people appearing by zoom from home, private attorneys, you name it. Makes for a long day."
"I was in front of a judge who is very slow and deliberate and it became apparent that several of my cases wouldn't be called until after lunch. I turned from the screen and HOLLERED across the module, 'sorry guys, you'll have to come back after lunch. This guy is slower than death!'"
"I was not muted."
"After lunch, I made a sincere and abject apology on the record - 'your Honor, prior to the break I made a comment that was inappropriate and I'd like to apologize to the Court...' The judge was lovely and assured me he hadn't heard a thing. Everyone heard it. Mortifying."
Game On
Gamers don't hold back in the heat of the moment. And we're here for it.
It's Your Move
"Was playing online Chess, since my teacher was idle. The opposite side in the Chess game was taking too long to move so I yelled 'Make a move you f*king bastard.' My mic wasn't muted."
One Bad Shot
"Was playing 8 Ball Pool and was in final round of a tournament during Calc, screamed 'holy f*k I blow' after missing a shot. Got about eight texts from classmates and a nice laugh from the teacher."
Class Dismissed
"While in the call, i was playing league with half my class. I flamed one of them for stealing my well deserved kill all while being unmuted... everyone heard me and laughed, then the teacher simply says 'since some of you seem to be playing popular games anyways, let's end the meeting here' and he laughed."
"Good man, miss him as a teacher."
– EchoRaze

When You Gotta Go
Urine trouble if you don't mute the mic on the way to the bathroom.
The Soothing Sounds Of Trickling
"I went to the washroom with my phone. I turned off the volume in my phone so i wouldnt listen to the class and mistakenly ended up unmuting as well. My entire class heard me peeing. 😥"
When You Gotta Go
"Not so much forgot to mute as I just didn't think they'd hear it....."
"While playing ESO we were all just talking and one dude says, 'I'm sorry, is somebody peeing?'"
Academics
People seem to learn a lot more about their teacher or fellow classmates during remote learning.
Being Cute
"My wife and I have been taking a technical writing course at our university together. One day she was making comments on the Zoom call before class started and one guy started making comments along the line of 'Dannnggg that girl is cute! Man, [first name] [last name] I'll have to remember her. Oh, wait a second, was she married? I can't remember.'"
"Our instructor cut him off by saying 'Hey um, [name] we can hear you. Yes she's very nice. Yes she is married, but don't worry, [my name] is a kind person.' He was horrified when he realized his mic was on."
"To make matters worse, I was having problems getting my Bluetooth headphones to connect. They failed a bunch of times so I couldn't hear a thing but I was ticked at them. My video was on and I was staring at my computer with an angry expression trying to mess with the settings."
– A_Hale

The Entertainer
"I was in the beginning of a zoom exam, and i didnt realize the mic turns of on immediately... So i was for about 5-8 mins singing sea shanties while i prepared all my setup, with about 350 people listening to me."
Belch It
"Teaching a class and I felt a burp coming on. Thought I could swallow it away or take a quick break and mute myself. Nope. Had to joke about it after while being embarrassed."
– djac13

Trigger Word
"For some reason my lecturer said the word 'boobies' and I laughed super loud (I'm 29 years old) only to realise my mic wasn't muted. He then proceeds to call out my name asking if I had a question 🤦♂️"
No matter how hard people try, even the most efficient of us will inevitably slip and invite us into their uncensored thoughts.
But mic fails have long been around even before Zoom.
I won't name the show or the performer, but a fellow actor talked about how badly they wanted to take a p*ss after exiting a scene....on Broadway. Hey, it wasn't his fault he didn't know the sound guy forgot to turn off his mic.
I remember hearing the audience howling after the semi-serious scene. And it was awesome.

Keep reading...
Show less
Reality shows are extremely popular because it is an ultimate form of voyeurism.
Whether it's on a competition or a home makeover show, pleasure is derived from watching real-life people respond dramatically to inconsequential situations.

But how much of what we see are authentic reactions?

Curious about the experiences of those who were on camera, Redditor S3xySouthernB asked:

"People who were on reality family shows as kids (think super nanny, wife swap etc) how much of it was real and how much was fiction/set up for drama? Did anything change?"
Unreality
The following Redditors frowned upon the concept of being portrayed differently on camera.
The Gamer
"I was on Wife Swap when I was 10 years old. My family had to switch with a farming family and we were supposed to be the 'city family' even though my family and I lived in the suburbs. There were plenty of quotes taken out of context as you'd expect. They also incited plenty of drama. I was framed as addicted to video games so they took my xbox and gameboy color for the week. A few days in one of the crew members came in with my gameboy and said 'look I found this' and handed it to me. It shouldn't be surprising that they sent the woman staying in our house into my room to 'catch me in the act'."
"To be honest not much has really changed in my life except getting snapchats of my 10 year old face when my friends catch the reruns. I'm open to any questions if anyone is curious."
It was Season 3 Episode 13 of Wife Swap"
Update for anyone who was curious about how much money the show gave us. The initial amount was $20k but after taxes it came to around $15k like others had expected."
Crazy On Cue
"My parents were 'dinner guests' in an episode of Nanny 911 and they said literally everything was staged. I don't remember all of the details, but they said the directors had a 'code word' that they would say to the kids when they were supposed to start acting all 'crazy'. And then once the scene was done, the kids would be perfectly normal."
False Front
"My friends parents were on worlds strictest parents. They came to my house on 4th of July and when they showed our house on tv it was a huge mansion rather than our actual house. The camera crew also told the visiting 'bad kids' to steal alcohol from our house."
Hoarders
A glimpse into the lives of those who are unable to part with their possessions is not always scripted TV.

Hoarding For Real
"I worked with a junk removal company for an episode of hoarders and it was actually 99% REAL. The only thing that they would set up a couple times was if they opened a box and found something interesting off camera they would re-open it on camera and act like they just found it."
Laundry Tub
"My mother was (probably still is, we aren't in contact) a hoarder and you don't HAVE to make sh*t up. They're seriously, seriously mentally ill but they refuse help because they don't think they're mentally ill, or 'it's not that bad' or they're 'going to get to it next month' or whatever. Total denial and self delusion, which is, yanno, common with severe mental illness."
"Example: for who knows what reason, my mother started putting dirty laundry in the bathtub. Eventually there was just a mountain of it. She wouldn't wash it despite our washer working fine. She wouldn't move it. She wouldn't let ME wash it. I was showering at school for weeks already when I told her 'Mom the laundry in the tub has to go. This is ridiculous. I'll help with it.'"
"She said 'There's no laundry in the tub.'"
"She actually tried to DENY REALITY. I went in there and was like 'These are clothes. In the tub. This is laundry.'"
"She replied 'Oh I think those are clean.'"
"I said, 'So then put them away?' I knew they weren't clean. I just wanted to shower."
"She said 'I'll do it this weekend when I have off.'"
"I hate to spoil the ending but..... she didn't do it."
"She hired a dumpster once and was going to 'throw out everything'. It got there. Normal sized dumpster. She didn't throw out anything because 'they sent too big of a one'. Paid hundreds of dollars to hire this dumpster and didn't use it."
"Oh. Then. She was going to sell the house. Someone actually wanted to buy it to gut and flip. It was really a cool old house, speaking design-wise. She decided at the last possible second not to sell. Had to reimburse the buyer's closing costs plus a bunch of other fees."

"Then cried to anyone who'd listen how the realtor was a scammer who 'tried to sell her house out from under her'. Like they're just rouge realtors going around, listing people's houses without their consent and selling them."
Drama
Are the emotional outbursts exhibited on reality shows genuine? Not always.
Hairy Situation
"A class mate of mine was on my country's Next Top Model. Before getting into the show she was asked what kind of hair she would never want to get, so that the producers know about it and not make her have it during the makeover episode. My classmate had long blonde hair which she really loved, so she said she doesn't want them to cut her hair off and that she also hated strange unnatural colors like blue, pink etc."
"Fast forward to the makeover episode. The hairstyling team comes in and finds her hair unfitting for a model, so she needs to get a makeover and guess what? Her makeover obviously consists of a pixie cut and green hair to make her look like a 'punk fairy.'"
"My class mate cried throughout the entire process, so I guess the producers got the drama they wanted out of this."
Cue Anger
"There was a family in our neighborhood who was on a show here in Germany. One day, when accompanied by the camera crew, one of the daughters suddenly threw a screaming fit in public, which was totally unusual for her. When the mom was asked later what the f*k had happened, she said, for a tantrum you get 200 bucks extra."
– RayNooze

"A girl I went to school with was on 'My Super Sweet Sixteen'. She was always quiet but well-liked and the kids on that show were usually monsters so we were curious about how the episode would paint her."
"There was one scene where she was checking in on a vendor and they said something might not be finished in time for the party and she didn't have a meltdown or anything but she said something dramatic like, 'Oh no! That's going to ruin my whole birthday party!'"
"After the episode aired her friends who were with her said they did a couple of 'takes' because her first reaction was like, 'Oh, that sucks. Thanks for letting me know.'"
It appeared the majority of Redditors who vouched for a show's realistic portrayal of people on TV was Hoarders.

For Redditor azulweber, the circumstance was relatable.

"yeah my grandmother and her sister are both hoarders and i have no problem believing that it's real. i can't imagine someone who isn't a hoarder being willing to allow a show to do that to their home and belongings just for tv."
Sadly, the exploitation of a person's mental illness seems to make for must-see television.

Keep reading...
Show less