Earning a college degree, especially a doctorate, takes a heck of a lot of work and definitely requires intelligence. Expertise in your usually narrow field of study definitely doesn't guarantee expertise in other areas — especially common sense, it seems.
Redditor SgtSkillcraft asked:
"Richard Feynman said, 'Never confuse education with intelligence, you can have a PhD and still be an idiot.' What are some real life examples of this?"
Too Much Ketchup
"My ex-boyfriends mother was a linguistics professor and knew over 10 languages. She was also one of the dumbest people I've ever met. Some examples: she believed that in case of emergency stewardesses catapult out of the plane; she was also convinced donating blood causes some blood disease and you can die because of it. But my favourite one was when she said her son's orthopaedic problems are not a result of a serious injury he had. His knee hurts because he eats too much ketchup."
- ImnotUK
"Man that ketchup is going straight to my knees. Ima need to sit for a minute."
- myrevenge_IS_urkarma
You'd Think An Engineer Would Understand Physics
"I had a boss who was an engineer who put a couple hundred dollars in change in a bank's pneumatic drive through tube where it got stuck and they had to use a jack hammer to get it out. He was upset that the bank was charging him for this because he didn't know this would happen. They had large signs saying not to put change in the tubes, including on the tubes themselves."
- RumBunBun
Self-Powering Power Strip
"My first call at my first IT job was in a medical laboratory. There was a doctor who had been in the job for years and she called saying her computer would not power on. I walked her through some troubleshooting and nothing worked. "Is the computer plugged in? Ok, is the monitor on? Ok, when did the problem start?" type of questions were asked and she answered them all. I go up to her office and indeed the computer is plugged in to a power strip which is plugged in to itself. Cleaning crew had deep cleaned her office and never plugged anything back in. Dr. plugged the power strip into itself thinking that as long as it was plugged in, that's all she needed."
- acheron53
Liquid Displacement Isn't That Complicated, Is It?
"I was at a keg party at college and the (gravity keg) was set up. Someone complained that the beer was not flowing, so I check that the keg was still almost full. Turns out someone closed the air intake on top. I opened the intake and poured myself a beer. Problem solved. A few minutes later someone else complains the beer is out. I told them the keg was full a few minutes ago and it was a tap problem that I fixed. They told me they just came from the keg. I go back to the keg and find the intake was closed again. Opened it and poured the young lady who said it was empty a beer. As she is leaving my suitemate comes in and goes to the intake can closes it. Now my suitemate is a straight A student who gets all As mostly due to his photographic memory."
"Back to the keg. So I tell him that he needs to leave the intake open to let air in to displace the beer coming out of the lower tap. He then proceeds to tell me that since the beer is carbonated air is not needed to replace the liquid volumn lost when the beer is dispensed. So I asked him two questions; If it is not needed, why is there the upper tap, and does he really think the amount of gas the carbonation gives off in a glass of beer is equal to the volumn of the liquid beer? He thought for a few seconds and his only response was, "I have a 4.0, what is your GPA?" Then he walked away."
- vpniceguys
Med Students Aren't Immune To The Bystander Effect
"Not quite PhD. But I was at a party (in the uk) full of med students and stereotypically everyone was off their face drunk. Well some guy fell over and broke his collar bone and immediately got rushed by a dozen of them all fussing and asking him the same questions over and 'going through the checklist'. Half an hour later and he's still on the couch in pain and I go in to ask if anybody knows why the ambulance is taking so long. Nobody had an answer because nobody had called one. A party full of medical students hadn't called an ambulance or made any transport arrangements for a guy in severe pain with a broken clavicle. Idiots."
- Reiseoftheginger
"That's actually super common in emergencies when there's a group of any kind. One of the first things you learn in a lifeguard certification course is to identify a single person to instruct to call 911. Never just yell out 'someone call 911' or assume that it's been done because everyone in the group is assuming someone else did it already."
"It's not necessarily that everyone forgot about it, just that everyone assumed it was the logical first step that someone else would have taken already."
- Bangarang_1
He Just Hadn't Had His Coffee Yet
"I had a professor for higher mathematics who had real difficulties figuring out how to extract a cup of coffee from the vending machine. Bless him."
- onesmilematters
Laser Focused Intelligence
"My wife has two Masters and a PhD, is internationally recognized in her field, and is an absent minded doofus. My role in her life is to ensure that her car works, that she takes her meds, and that she eats things other than yogurt and eggs. She can be brilliant one minute, then walk into the side of a moving bus the next."
"I love her dearly but she's a numpty."
- Lost_One_1963
Dump Dinners Were Designed For This Person
"As someone who did two trades and then decided life is better with education - my experience currently going to Uni is how clueless so many people are in Uni. I wouldn't say they're an idiot, but tons of ignorance develops living in a student bubble your whole life."
"I rented a room to a guy who did his masters, and it would take him hourssss to cook dinner. I watched him one day, and he just couldn't wrap his mind around cooking things that take different amounts of time to cook."
"Like, he'd start cooking potatoes and wait til they were done before moving on to the next thing he was going to eat them with."
- XavierOpinionz
Doctors Are Brilliant...and Not So Brilliant
"I work with medical doctors all the time for work. Doctors are some of the dumbest smart people I have ever met."
- Secksualinnuendo
"Yup. I know a plastic surgeon who thought it was a great idea to sue Yelp for bad reviews his business was getting. This ensured that tons of news stories were written about him that repeated those bad reviews to a bigger audience."
- heimdahl81
"My friend's dad is a surgeon, I never forget when we were 13-14 and her mom called her to ask if she could go home and make something to eat for her dad because he was starving."
"That's when she told me that he had never ever made a meal himself for his entire life, he cannot even work the toaster, literally! So the guy was just starving at home because he cannot make a simple meal. And the next day he's fixing someone's heart."
- _reykjavik
"As someone who works security in a hospital, I can say a good 90% of the doctors there are smart but lack any type of common sense, and sometimes I wonder how they function on a day-to-day basis"
- Ray_Ray_86
Doors Are Hard
"I used to work at a university, and tons of academics are incredibly educated in their chosen field, but have the common sense of your average dachshund."
"My favourite was probably an entire group of geology professors and PhD candidates who got 'stuck' for a good few minutes in an entryway because they didn't think to check if the door required a pull rather than a push. Bearing in mind that they'd just entered with that same door not an hour before."
- Koras
Children Require Supervision At All Times
"My ex had a real lack of knowledge and common sense when it came to children."
"She's currently completing her PHD in biochemistry and molecular biology. She was confused though when I said I couldn't go out after putting my toddler to bed as I had no one to babysit. In her mind, once my daughter was asleep she no longer needed anyone here to take care of her."
"I chalked it up to cultural differences and never being around children. Eventually though our opinions on raising kids differed too much and I had to end things for my daughter's sake."
- RetroDad-IO
Just Read The Documentation
"Worked at a tech company, was made team lead. One of our team members was a PhD in astrophysics. He would ping me constantly for how to do things that we had well documented. How to install certain programs, how to gain access to servers or code repositories. Literally we would sit in zoom calls together and I would just read the instructions out loud and watch him do them. I was utterly confused as to how he could breathe by himself."
- Woodhouse_20
It's Not Supposed To Be A Soup
"A long time good friend, absolutely brilliant. Can literally beat you at chess blindfolded. Engineering in college and one of the smartest people I've ever met. But he's a big picture guy, sees how things develop and great long term vision. Incredibly successful. But little things? Guy couldn't pack a suitcase, wouldn't know how to book a flight. Was making boxed Mac-n-cheese and couldn't figure out why it was so watery. Ya, he didn't drain the water after the pasta was cooked."
- PapaChoff
India Is Definitely Not A Continent
"Mother in law has a PhD in some thing related to botany. She thought India was a continental island like Australia. To this day I still have no idea how that happened when this came up she was in her mid 60's."
- SavingsCheck7978
Computers Aren't That Hard To Understand
"If you work IT you feel this. Every lawyer, doctor, celebrity and CEO I've ever worked with is computer illiterate. They can email, they can Twitter and that's it. They confuse the mouse, they openly call themselves Luddites, they kick the power plug out and claim the 'box broke'. Mega-millionaires, too. Smart in other regards, but computers are kryptonite."
- zeift
"not IT, but, I worked in tech support for Verizon fiber optic services a long time ago. they provided internet, TV, and phone services."
"my favorite call was a dude who couldn't receive calls, and this was a Big Deal™ because He Was A Doctor - that might've been something he repeated a few times. anywho, I walk him through basic troubleshooting as he's dramatically exhaling after every sentence because I should obviously just be sending a tech. I wasn't allowed to do that without going through the steps, though."
"everything in the house checked out, but, after an attempt to remotely reset the system to no avail, my last required step for the guy was reporting the state of some status lights in the terminal on the wall outside the house. I get the guy to pop the front panel, and I'm explaining that he needs to tell me which of these lights is on and off, and what one of the digital panels says. guy cuts me off to say, 'oh, hey, there's a bunch of phone and internet cables in here,' to which I reply, 'yes, there are, but, we don't need to pay attention to them at this time, we just need to know what the status of the system is.'"
"dude says, 'well, these don't seem to be plugged into the right ports. let me see if I can correct-' this was when I interjected with, 'sir, please don't mess with any of the wired connections, those are setup on installation and everything is already mapped to your home layout-'"
"that's when he cut me off with, 'I think I know what I'm doing - after all, I'm A Doctor.'"
"the line immediately went dead. obviously, I tried to call him back... but, his issue was that he couldn't receive phone calls, and we didn't have a cell phone number for him. shucks."
"I've often pictured the guy standing outside his home, realization of his mistake settling in, all while his brain starts to focus on the fact that he had to wait on hold for over fifty minutes to even speak with me. f**king glorious."
- extralyfe
We can't all be smart in every area of life, but it's good to be able to acknowledge your weaker areas as well as your strengths.
Easter eggs are those brightly colored festive decorations and treats hidden for the Spring holiday.
Right?
Well, yes, but they aren't just that.
According to the dictionary, an Easter egg is also:
in digital technology, an extra feature, as a message or video, hidden in a software program, video game, DVD, etc., and revealed as by an obscure sequence of keystrokes or commands
in movies and television, a hidden message, as a cryptic reference, iconic image, or inside joke, that fans are intended to discover in a television show or movie
Redditor akumamatata8080 was referring to those alternate definitions when they asked:
"What was the best 'Easter Egg' you've found in any show, movie, video game, etc...?"
Ringu (The Ring)
"Within the DVD menu of 'The Ring' you can watch the cursed video footage."
"The best partwas that it disables the DVD controls, forcing you watch the footage."
"(But I guess you could yank the power or shut off the tv...)"
- Gelgoogilly
"Better/worse, if you do watch it then the DVD menu will also play the sound of a ringing phone right after you've finished watching it."
- res30stupid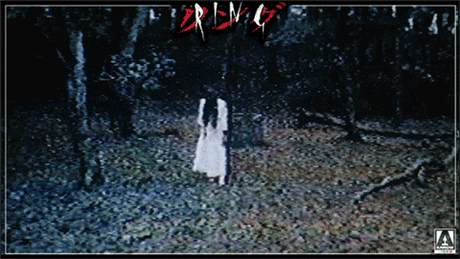 Giphy
Beetlejuice, Beetlejuice, ...
"Community. They mention Beetlejuice and on the third time he actually walks by in the background."
- Scofish91
"Might i add they say beettlejucie over several seasons. Then yes the third time he can be seen in the background"
- Nothingspecial2do
Batmobile
"In The Dark Knight, Bruce Wayne drives a Lamborghini Murcielago."
"Murcielago is the Spanish word for bat. He was driving a batmobile the whole time."
- Goatmanthealien
Duke Nukem
"I was young but the original Duke Nukem 3D had a secret where you found the guy from Doom impaled on a spike and Duke quips 'Damn, that's one doomed space marine' - young me thought that was the most clever thing ever"
- PVGames
"All the YOU'RE NOT SUPPOSED TO BE HERE messages in hidden areas were great, too."
- GatoradeNipples
Adventure Time
"I've had a lot of fun finding the little snail that waves to you from every episode of Adventure Time."
- Level238
Metal Gear Solid 3
"In Metal Gear Solid 3 you can kill a guard in a certain area with vultures, after which a vulture may start eating him - and then you can kill and eat the vulture yourself."
"After this there's a boss fight against The Sorrow who forces you to walk past all the people you've killed throughout the game, one of them being that guard who repeats over and over 'you ate me, ate me, ate me'"
- bawdeagle
"My favorite one is also in MGS3. If you get captured by The End you are put in a jail cell. If you save and quit the game there and then load it again, a completely different game called Guy Savage will load up. You play it for a few minutes and it eventually stops with Big Boss waking up from his nightmare."
"This happened to me the first time I played it and it confused the hell out of me. I thought I put the wrong disc in the PS2, and then thought 'Wait, no, I just loaded the game... What the hell is this??'"
- sumgine
So Much Monty Python
"Found Holy Hand Grenade from Monty Python and the Holy Grail in Fallout"
- snoodletuber
"In witcher 3 you come across the entrance to a cave littered with bones and body parts covered in blood."
"And a cute little White bunny outside."
- Kriss3d
"Wasn't also a holy hand grenade in Worms? I always thought it was a reference to Monty Python as well"
- cabezaneitor
"Yeah, sings "hallelujah" and then a big explosion. Spent so many hours blowing up my friends with that."
- copuncle
"In Fallout 2 I'm pretty sure there's an encounter with the bridgekeeper"
- Overlord3456
Borderlands
"I always found the Minecraft easter egg in Borderlands 2 pretty cool. They added Creepers as an enemy to fight and they all had a chance to drop special minecraft themed guns and cosmetics. IIRC there was a shotgun that shot the minecraft fire "block" in a 3x3 pattern and a sniper that just shot minecraft arrows."
- Blackstone611
Doctor Who
"Doctor Who: in episode "Face the Raven", there is text on a wall written in Aurebesh, the lettering system from the Star Wars universe. When translated into the Roman alphabet, the text spells "Delorean", the model of car famously used as the time machine in Back to the Future. These two worlds represent time and space, the fundamentals of Doctor Who."
- LR-II
Jungle Book
"In the live action version of 'The Jungle Book', Mowgli enters the hall of King Louie and is amazed at the heaps of trinkets the monkeys have been stealing from the man villages. He casually picks up the top item from a heap - a cowbell - looks it over, and puts it back."
"King Louie was voiced by Christopher Walken."
The funny part is that I didn't even notice until my 8 year old son, upon hearing the name of the voice actor, remarked, 'oh, the cowbell guy?'"
- I_Byte
Uncharted
"Hotel Guest: (on seeing Nate and Chloe coming out of the ocean) Whoa! What the hell happened to you two?"
"Nathan Drake: Fell out of a car that fell out of a plane."
"Hotel Guest: Huh. You know something like that happened to me once."
"The hotel guest was Nolan North. The voice of Nathan Drake in the Uncharted video game series."
- RJD1977
Friends
"It's not exactly the most creative or anything, but I loved the episode of Friends after Courtney Cox and David Arquette got married when she was first credited as Courtney Cox Arquette the rest of the cast was credited as Arquettes as well.
- stephers85
Drillbit Taylor
"This is minor, but I remember it making me laugh when I saw it."
"In Drillbit Taylor, when they're interviewing potential bodyguards, Adam Baldwin (Firefly, Full Metal Jacket, and some others) makes an appearance and says that hiring a bodyguard to protect them from a bully was the stupidest thing he's ever heard of. He was in a 1980 movie (that I saw several times as a kid) called My Bodyguard, where he gets hired to protect a kid from a bully."
"I watched the movie in a room full of people born in 1980 and after and felt pretty old laughing at it."
- well_honk_my_hooters
Heretic
"Just remembered another one: in the game Heretic, which was an FPS put out by id software, it would punish you for trying to use the famous cheat codes from Doom. If you put in the God mode code it would kill you and if you put in the code to get all the weapons it would take all your weapons away. For both it would display a message on the screen taunting you for trying to cheat."
- bubersbeard
Skyrim
"I'm sure a lot of people know this one but, in Skyrim as you're making your way through Skuldafn, in one of the fireplaces, you can find a potato with a boiled cream treat and some pieces of charcoal, made to look like PotatOS (GLaDOS in potato form)."
- MooseNizzle
"I'm actually close to going to Skuldafn on my most recent playthrough, so I'll have to look out for that."
"Another Easter Egg that I'm sure is even more well known, but might as well be mentioned for those who still haven't heard... is that at the very top of The Throat of the World, there's a Notched Pickaxe embedded in some rocks that has a unique enchantment that adds +5 to the smithing skill. This is an obvious reference to Minecraft and its creator."
- MaxG623
Easter eggs may not be part of the main story of a piece of media, but they can definitely increase audience enjoyment.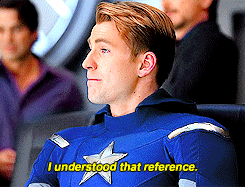 internet what GIF
Giphy
We all make mistakes.
It's an unfortunate part of life.
But some mistakes are worse than others.
Some blunders can be extremely expensive.
Redditor dewan_art asked:
"What is the most expensive mistake you have ever made?"
Housing Market
"Wouldn't budge from $62,500 for a downtown loft. Owner wanted 65k."
"Unit sold for $275,000 1 year later."
- EMH55
"Same backed out of buying a house for about $400k about 10 years ago, now worth about $3 million."
- reubenmitchell
Grad School
"For me, grad school. Realized I went for the wrong reasons about half way through the courses and decided that I should keep going so I wouldn't waste any money."
"I had a hard realization a few months after graduating that I could only survive paying my loans back and not thrive. I relocated to the oilfield and have been working a niche job of a niche blue collar job ever since. After working in Temps from -43f to 105 I can finally say that I paid off my loans."
- roustajoe
"The old sunk cost fallacy. Seems to be wired into our DNA as a species."
- SeraCarina
Day Drinking
"Getting day drunk with a friend to celebrate me getting a new job, the day before I started the new job. Decided to go for a walk, blacked out when it started raining."
"Woke up in the hospital handcuffed to a bed with a felony charge for assaulting an officer because apparently I fell asleep under a storefront to get out of the rain and kicked the cop who tried to wake me up in the shin, so he did the cop thing and slammed my face into the concrete while he handcuffed me."
"Had to pay thousands of dollars in attorney's and other legal fees to get the charges dismissed, went to my first day at my new job with a cut-up face that I had to figure out how to explain, and now I'm stuck at that job because despite it being dismissed, the charge still shows up on background checks so nobody else will hire me, and I can't get it taken off my record until it's been 8 years because it's a charge for a violent offense against a police officer."
"Yeah, I don't drink anymore."
- ErikPanic
Hiring Movers
"Trusting a moving company...cost me $1000, was a straight-up scam. The grand was my down-payment on a contract that accounted for all my stuff. A guy from a different company showed up and wanted a new contract with an extra ridiculous charge for my gun safe, and when I turned basically a random person away BECAUSE I HAD NO REASON TO BELIEVE WHO HE WAS, the first guy stopped answering calls, claimed I turned away service, and kept my down-payment on those grounds. Their company said "yep" and my bank couldn't get the money back on a fraud claim. I fully believe that if I'd let the 2nd guy take my stuff, they'd have extorted me for thousands of extra dollars."
"Mitch from Roadrunner Movers in Florida is a giant piece of sh*t, and I hope he loses an equivalent to what he's stolen from people."
- onebatch_twobatch
"In my first real move after residency the company tried to hold my stuff hostage for double the money. Luckily most of the stuff we had was crap and I told them to keep it and I'd see them in court. They miraculously were able to cover the 'overweight fees'"
- BladeDoc
Not A Glitch
"I was around 8 when I thought I discovered a cheat/glitch that gave me unlimited gold in a mobile game. Turns out I was just buying the gold with money.. I costed my family $800 that day."
- Badilol
Insurance Lapse
"Not paying my car insurance on time. Then proceeding to slide through an icy intersection and hit another car. No one got hurt, just my wallet. Almost $7000"
- sews4dogs
Fried Circuit
"Was troubleshooting an windshield de-icing test set used for F/A18's and had made an error in my set up. The error caused me to fry a non-procurable circuit card; leading to the entire test set, which was around $180k, to have to be replaced."
- squid1891
Calculation Error
"Made a calculation error at work during my first few months there which led to the firm undercharging ~$130k on a project...how I wasn't fired/written up I'll never know"
- zombiehitler_
Should Have Gotten The Insurance
"Didn't get insurance on a Polaris Razor. Side by side off roading vehicle. Had it less than 3 weeks and someone stole it from my driveway Christmas night. Had taken out a loan for 5 years.... Making the payment every month hurt knowing I didn't have it anymore."
"Only took it out once. 14k for the trailer and vehicle. Still hurts a decade later."
- lastone23
Co-Signing
"Signed onto a mortgage with my ex when I was 21 because he 'just needed a little signature, it's not a big deal!' Spoiler alert….. it was a very big deal."
- noodlemom72
$13 Million Wrench Drop
"Not me thank God, but a new hire I fired his first day out of training for 3 safety violations. The last involved dropping a wrench from 100 feet up on a work platform onto the left OMS pod of Atlantis. 13 million in damages and inspection/launch countdown time lost. Xrays, borescopes, replaced the cracked tiles, etc."
- Bobmanbob1
Gotta Turn The Freezer Back On
"At my old job, I forgot to turn back on the freezer after cleaning it (I got pulled mid clean to go do something else) so I didn't notice. Neither did my three managers."
"Over $10,000 in frozen product lost 🤷🏻♀️ but that place was the worst place I've worked so f**k Freddys Frozen Custard"
- suhryna
"Freddy's defrosted custard"
- tills31
Wrong Vendor
"I transferred $500k to the wrong vendor."
"I practically had a heart attack, but the 'wrong' vendor was another huge one so it was more like we paid an invoice a day early. Also, my boss was more in a 'everyone makes mistakes mood' and not her usual 'I'll yell at you for 30 minutes over a one penny error' mood."
- webhick
Laser Destruction
"I destroyed a $250,000 laser by shorting the capacitor bank (charged 50,000 V) to the control electronics (5 V)."
"Flash of white light, instant smell of ozone and burnt plastic, a bunch of smoke, and that was that."
- Aeolian78
"I shorted 65vdc to the 5v bus one time but only did about $8k in damage. That was an awkward phone call to make."
- Grat54
Not Buying Bitcoin
"My cousin works in finance and has been interested in investing since he was like 10 years old."
"When we were both fresh out of college (2009) I asked him what he thought about investing a bit of some money I had come into in bitcoin, which was $1 per coin at the time."
"He talked me out of what would potentially been over $100,000,000 in profit, assuming I had cashed out at the peak. I still rib him about it."
- sam_neil
Mistakes happen, that's a fact of life, but let's all hope none of ours end up being the expensive kind.
Now that everyone has access to the internet, it's a lot easier to learn a bunch of stuff ... about a bunch of stuff.
But some people take great delight in deep dives on Wikipedia, and that can lead to a lot of completely random knowledge.
Redditor majdi105 asked:
"What is a completely random fact?"
Blue Blood
"Octopi have blue blood. This is due to their blood containing copper, as opposed to human blood, which contains iron."
"Additionally, as I know someone will bring it up, there are actually multiple correct ways to pluralize octopus. Octopi originates from the Latin pluralization, octopodes originates from the Greek pluralization, and octopuses uses the standard English pluralization."
- ultrasquid9
Fun With Weights And Measures
"A one-pound mixture of U.S. dimes, quarters, and half-dollars will always have a face value of $20, no matter the ratio of dimes to quarters to half-dollars."
- ScottRiqui
"I want to test this but if I go to the bank and ask for a pound of dimes, a pound of quarters, and a pound of half dollars and they don't give it to me in canvas bags with dollar signs on them I'm gonna be real disappointed."
- wandering_ones
"Math checks out. Half dollar is 11.340 g. A quarter is 5.670 g (half the weight and value of a half dollar). A dime is 2.268 g (one-fifth the weight and value of a half dollar). So this isn't unique to $20, but actually any amount of money."
- sputnik1288
This Is Why English Is Hard
"All the C's in 'Pacific Ocean' are pronounced differently."
- Xuntosub
"Love this one, think about it every time I see the words written somewhere"
- taken_us3rname
Heh...Poop
"When you say the word "poop" your lips do the same thing your bottyhole does when you go poop...there. there's a random fact"
- Slay9402
Dictionaries Are Descriptive, Not Prescriptive
"Dictionaries add words not because of worthiness but because of vernacular. If people use the word, then people need to have a way to look it up. It doesn't matter if you like the word 'crunk' or not"
- typesett
"That word sounds pretty cromulent to me"
- Gaskii
"The comment embiggened my knowledge."
- MacduffFifesNo1Thane
No More Beeps
"Press and hold the # 2 button for about three or four seconds on your microwave to silence the beeping noise. Press and hold it again to turn the noise back on. Works on most microwave ovens. Works like a mute button."
- wyoflyboy68
That's A Lot Of Consonants
"Knightsbridge is the only station on the London Underground to contain six consecutive consonants in its name."
- beeteedee
The Shape Is Important
"Manhole covers are round so they don't fall in the hole."
- hobanwash1
"They're also not the only shape that has that property. A Reuleaux triangle can't fall in."
- davesoverhere
We Were Lied To
​"1 horse has about 15 horsepower"
- Businessmoney123
Runways
"Airport runways are numbered based on the magnetic direction they face, rounded to the nearest tenth. Over time as earth's magnetic field shifts they occasionally have to renumber a runway."
- WakeMeForSourPatch
"Yep and when there's 2 runways that are parallel like at LAX or SFO you end up with something like 28L and 28R for runway 28 Left and Right"
- arent_you_hungry
Science Is Awesome
"if you burn steel wool it gets heavier"
- Josef_45
"Because it's reacting with the oxygen in the air and the resulting oxide includes the mass of oxygen?"
- didijxk
"And you can light it .... with a 9volt battery, even when wet."
- therealtidbits
Not Quite A Rattle
"rattlesnake tails don't actually have anything in them. They're segmented loosely, so the entire thing just kinda flops around. what you're hearing is the individual segments banging into each other."
- FireInHisBlood
What's In A Name?
"The actual name for a butt crack is 'intergluteal cleft.'"
- Gerbilflange
"This would be a kick-ass rock band name."
- Evening_Dress5743
Mountain Facts
"The Appalachian Mountains and the Scottish Highlands are part of the same mountain chain."
- beanomly
"The Appalachian Mountains are older than the rings of Saturn. A lot older."
- Carbon_McCoy
We're Bad At Naming Things
"A mountain chicken is not a chicken. It's a type of frog."
- drywall_punching
Do you have a friend who is a fount of seemingly random knowledge, or are you the fact friend?
Most people love a good burger, and many, many American restaurants serve them, but not all burgers are created equal.
Super tall burgers that are hard to eat, way too much sauce (or only a tiny bit of sauce on the middle of the bun), soggy lettuce — there are lots of ways to ruin a burger.
Redditor TheKeyMaster365 asked:
"What Instantly Ruins A Burger For You?"
Bad Tomatoes
"Nothing kills a burger faster than a bad tomato"
- EccentricEngineer
"Tomato can be okay if you're eating it right now but tomato on it togo burger or sandwich almost always makes the bread soggy."
- sploittastic
"I don't object to the taste of tomato in a burger, but I despise the actual tomatoes themselves. They're too slippery, so they always end up squeezing out and, somehow, falling on anything except the plate."
- AmazingSpacePelican
"When the tomato has that hard area in the middle (the core I guess?). Gross."
- breadfan1988
Lack of Structural Integrity
"Poor construction. When it flies out the other end. Stick everything together with a blob of sauce."
- IAmStevie420
"Too much sauce can make the bun disintegrate and it becomes a soggy mess."
- caligaris_cabinet
"You've identified an important problem but I'm not sure about the effectiveness of the proposed solution"
- aspannerdarkly
Too Much Sauce
"I do enjoy sauces on a burger, but to a point. If I end up having to hold a soggy mess, I'm not going to enjoy the burger nearly as much."
"Also tall burgers. The two also go together to make an awful burger experience"
- krispyboiz
"If I have to wipe/clean my hands after every bite, it is an unpleasant experience."
- meatpipeline
"I hate it when the first bite launches a glob of sauce out the other end."
- Mataraiki
"I feel the same way and thought I was in the minority. If I pick up a burger, take a bite, and immediately need 4-5 napkins, it's not worth it."
- CrochetyNurse
Old Lettuce
"Watery old lettuce. One time I got a burger with terrible lettuce.. it tasted like it came straight out of a lake.. from then I avoid that place saying 'they have lake lettuce.'"
- heckpants
"Limp, watery, garbage lettuce ruins so many things. If you can't get quality lettuce, please leave it off! Restaurants sneak it on without putting it on the menu and you can't just take it off because the wateriness has already soaked into everything else."
- fraud_imposter
Hard-boiled Egg
"I once ordered a breakfast burger that was advertised as having, among other toppings, 'egg.' I imagine a nice fried egg or at least a scrambled egg patty of sorts. No, the monstrosity that came out had a quartered, hard-boiled egg on it. Just terrible - what self-respecting chef would serve that?"
- jokinglyserious1
"Filing this under 'things that feel illegal'"
- theonelittledid
"As someone in the industry, a breakfast lover, and a burger lover, this is honestly one of the most offensive things I've seen on reddit."
- Starscream5
Runaway Patty
"When the patty slips out the other side."
- F35LTNG
"This is a corollary to the massive height complaint. Make a burger wide, not tall, and it won't slip out."
- soulcaptain
"PSA: The toothpick on top of your burger is not for decoration, but they are a functional tool to prevent the contents to fall out."
- moxedana02
Humans Can't Unhinge Their Jaws
"Being too big to fit in your mouth. Pointless. Might as well just throw it all on a plate, and call it 'deconstructed burger'"
- gallows4p0werm0ds
"Yeah, make burgers wider not taller."
- PPLifter
"If I gotta unhinge my jaw like a snake to eat something, I'm not ordering it. It's incredibly annoying and a lot of work. A burger should be a hand held food. If I need a knife and fork, what's the point?"
- megaloduh
"I've had a few burgers in my time where I have actually just taken it apart and put it on my plate to slowly eat. It is frustrating."
- TL3490

Soggy Buns
"Wet untoasted bun"
- Ruminations0
"Nothing worse than taking a bite of a soggy bun. Also the reason why I don't like tomatoes in my burger"
- Pelagius_Hipbone
"Looking at you, Five Guys. $20 burger and it's not even toasted. They tell me it is, but why is it a soggy mess only a couple minutes after it was made?"
- Reddit
"Untoasted bread is acceptable, just a matter of choice. Now, a burger where bread is all soggy because there's tomato or wet lettuce touching it is almost a negligence by the person who made it."
- HYPERNOVA3_
Too Much Conversation
"People that want to talk while I'm eating a burger."
- BlowFrog303
"And then gets mad when you don't respond... Like can't you see I'm chewing?!.."
- IdkTheMeaningOfLife
"I have a mate who, whenever we go for a burger, all of a sudden feels the need to start asking me all these questions about my personal life as soon as I start eating:"
"'What your dad up to at the moment?'"
"'Have you been to your brother's house lately?'"
"'What sort of stuff has your mum been doing since she retired?'"
"'Is your brother still in touch with his ex?'"
"I'm one of those people who sort of gets into a zone while eating so firing a load of questions at me very much kills the 'vibe' I'm on!"
- thisishardcore_
My Wallet Hurts
"When they cost $20+"
- cuttingwoodisfun
"Yeah, I'm fine paying $20 if it's something good. Bison burger for $18? F*ck yeah! Even just something like local grass fed beef. F*ck yeah!"
- UnbrandedContent
"I went to a burger place by me once, got a burger, loaded fries, and one beer. It wasn't a sit down place, you order at the counter like it's fast food but they give you a number to take and they bring your food to the table."
"It was $40. There's a reason I only went once, and the burger was good but not $40 good."
- Old-Sor
"That does certainly make a burger, no matter how delicious, unappetizing 😵💫"
- TheKeyMaster365
Burgers Are Supposed To Be Boneless
"Bits of bone! I regularly bite down on these at Camino. I kept giving them the benefit of the doubt and tried again multiple times but I haven't been back in a while because of it."
- Reddit
"This a the real answer. A chunk of bone will ruin your trust in burgers for a very long time."
- HubertFiorentini
"Wow! This brought back some repressed trauma. I bit into a burger over 20 years ago, and it had a bone chip in it. Biting into that (not expecting it) caused my tooth to crack. That tooth later became impacted and lead to the worst pain I have ever felt in my life. That was the worst burger by a long shot."
- rejectedstone
Why Is There So Much Bread?
"A dry bun or too much bun."
- mazlux
"100% … Bun to meat to topping ratio is paramount."
- djdaddyb
"Brioche. Brioche is a terrible choice for a burger bun and I don't understand why everyone is using it these days. Brioche is basically bread make with low-protein flour and lots of eggs."
"Also known as: CAKE, just drier and without any of the chew and texture of a properly made bread roll. Brioche sucks ass and that trend needs to die."
- RockleyBob
Cheese Should Be Melty
"Unmelted cheese - imagine taking your first bite and everything is warm and fresh, then your teeth hit a f*cking ice block."
- miraclechu
"this is why I dislike cheeseburgers. I avoid cheese on mine. and people think I'm f*cking weird."
- Synner40
Unwanted Toppings
"Pickles when I asked for no pickles."
- FrumundaMabawls
"And you can't just pick em off. The whole fu*kin burger is contaminated if a pickle touches it."
- pyroboy101
"Same thing with mustard. No ... you can't just scrape it off."
- Beard_o_Bees
Making a good burger doesn't seem like it would be very hard, but there's a lot of ways things can go very wrong.
Now it's your turn. What absolutely ruins a burger for you? Let us know in the comments below.