Hikers Break Down The Scariest Thing They've Ever Seen On A Trail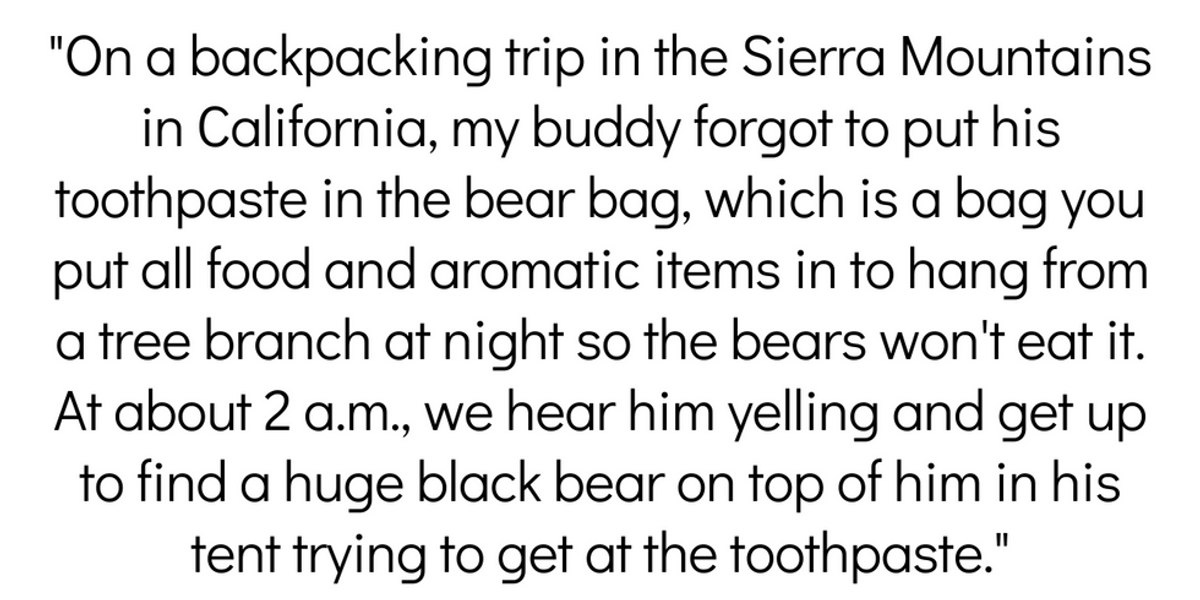 There's little more restorative than going on a hike.
Escaping from the hustle and flow, and enjoying the peaceful serenity of nature, and taking in all the beauty around you.
But every now and then, hikers may stumble across something a bit unsettling, even scary.
Making them want to return to civilization all the sooner.
Redditor purple_loves_bread was eager to hear about the creepiest discoveries made by experienced hikers while on the trail, leading them to ask:
"Hikers of Reddit, what's the weirdest/scariest thing you've found/seen during a hike?"

---
How did it even get there?
"A dolphin skeleton 50 meters from the water on a trail in Costa Rica."- argenntinosaurus
An unwanted visitor
"On a backpacking trip in the Sierra Mountains in California, my buddy forgot to put his toothpaste in the bear bag, which is a bag you put all food and aromatic items in to hang from a tree branch at night so the bears won't eat it."
"At about 2 a.m., we hear him yelling and get up to find a huge black bear on top of him in his tent trying to get at the toothpaste."
"The rest of us had to bang pans and throw rocks to get the bear to leave him alone."- The_Spyre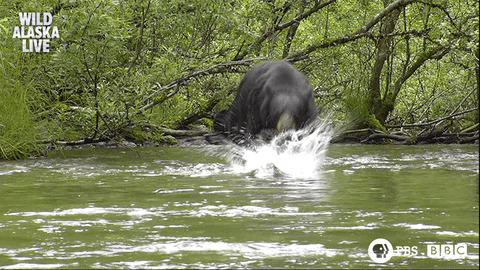 bbc one bear GIF by BBC
Giphy
Literal grave robbers
"Hiking in Vermont."
"Saw a bright red shirt hanging in a tree off the trail, so I went to check it out."
"Saw a couple of freshly dug graves and a few really old headstones."
"Reported it - turns out it was someone stealing headstones from a local graveyard and relocating them."
"Don't know if they were stealing the bodies, too."- GravityoftheMoon
Improper hiking attire
"Me, my old roommate and a friend went hiking into the woods in Tennessee."
'We were going along minding our own business, then we came up on a stream."
"On the other side of the stream, getting ready to cross, was a group of about 5 or 6 dudes only wearing socks and shoes."
"Naked bros hiking in the woods."
"I'm all about being in your birthday suit or whatever, but it was weird seeing it for the first time and apparently its a thing."- BungJovi
Witness to a massacre
"I stumbled on a poaching dump when I was 14."
"I used to hike trails near our home, way out in the woods."
"I'd explore, and then have to find my way back without a compass."
"I went really far one day, probably 2-3 miles through these old logging trails."
"I started smelling something terrible."
"There was a rocky outcrop right before a steep cliff."
"At the bottom of the cliff, there was a massive pile of dead deer, most were decapitated."
"Some were fawns."
"Had to have been 20-30 of them at varying states of decay."
"The stench was mind-alteringly bad."
"When I thought I had seen enough, I heard 4-wheelers and decided to hide."
"Two poachers in camo rolled up and tossed two more deer carcasses on the pile."
"They smoked, talked, and then left after about 10 minutes."
"I was probably 15 feet from them the entire time, hiding under a hemlock tree."
"I did not recognize either of them, and I knew absolutely everyone on that entire side of town, it was only 15-20 houses in a 5 mile stretch."
"I ran home and told my parents."
"They didn't believe me."
"Plus, they didn't know I was running off to those trails, so I got in huge trouble for that."
"I mentioned it to our neighbor who was big into hunting, he seemed very concerned and brought it up to the game warden."
"They investigated it, found the dump site, but never caught anybody."
"I am 100% certain it was not my neighbor." - User Deleted
Up close and personal with nature's beasts
"Mountain lion came very close to me."
"It didn't seem aggressive but it was curious."
"After a few minutes of us staring at each other and me pissing my pants he finally lost interest and disappeared into the forest while I got the f*ck out of there."- -MultiF0rms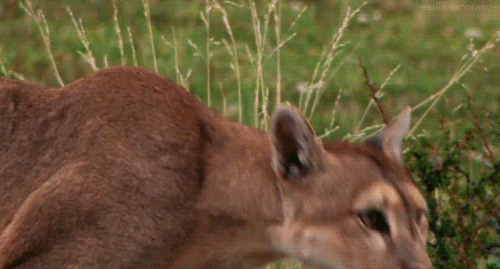 MOUNTAIN LION cougar GIF
Giphy
An underground operation
"I've seen mountain lions, I've seen bears."
"The scariest thing I've seen was an elaborate grow operation in Northern CA."
"I crested a hill and walked 20 yards into this valley when I realized there were irrigated pot plants for as far as the eye could see."
"Reservoirs, hoses, camouflaged netting."
"My friend and I noped out of there as fast we could, both expecting to be shot on our way back to our car."- Zmirzlina
Not so itsy-bitsy...

"Hiking early morning in Hawaii and my stomach notifies me that it's time to go #2 ."
"I find a porta potty near the trailhead and jump in to do my business."
"Once complete, I flipped my headlamp on to find the toilet paper, but instead find a huge, 5" in diameter, banana spider hanging out in the corner of the porta potty."
'Trying not to spook it I slowly reached for the 1-ply."
"As I do, my headlamp shines on this monster and it proceeds to FREAK TF OUT!!! "
"It runs in circles for a bit, both of us losing our minds at this point, and ends up between my legs inside of my underwear!!!"
"I'm at a complete loss for what to do, but eventually begin wiggling back and forth in an attempt to get this spider to remove itself."
"That didn't work at all! Instead of exiting the premises, this MFer runs up my leg."
"This is the point where I give up and storm out of the porta potty yelling and screaming, pants around my ankles."
"No clue what happened to that spider, but it disappeared in a flash…just like my dignity."- Kamala__2024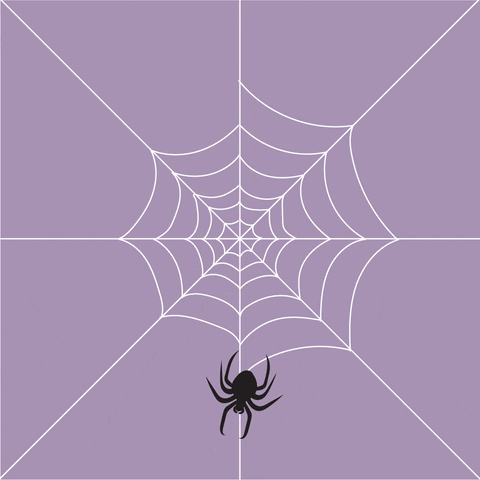 Spider Web Halloween GIFGiphy
Free spirtis

"This was lower Escambia county in the early 2000's, more likely some rich hippie wanting to get back to nature."- driver_dylan
Major disaster averted
"I was on the 8th grade D.C trip."
"We drove out to a rural historical town in Pennsylvania for the day."
"We had a buddy system going, and honestly they didn't really care where u went as long as u made it back on time."
"While everyone else was walking around and shopping at souvenir shops, me and by best friend decided to go on a hike into the woods nearby, which i later learned was part of the Appalachian trail."
'I was a little on edge about it, since there's a lot of bears in the area, and we were completely alone."
"About two to three miles in we both kept noticing noises, nothing too out of the ordinary, sticks breaking, leaves rustling etc, but what really made us stop in out tracks was the sound of a man's voice coming from the trees."
"The trees were completely overgrown and you would have to go seriously out of your way to even try to go in them."
"We just stood there, nervously looking around."
"We jumped when a man approached us from behind asked what was wrong, I constantly checked behind us to make sure we weren't being followed and I never saw him while we were walking."
"I said that we just heard a noise and got startled."
"He then proceeded to ask us why we were out there, and that it was dangerous."
"I explained we were out here for school etc."
"We knew this wasn't a chaperone, because they all wear blue, but what was strange was that he wasn't wearing any hiking gear, not even a water bottle or backpack."
"Mid-explaining why we were out here my friend just tightly grabs my arm and doesn't say anything."
"I knew something was wrong."
"The man takes another step towards us and my friend just grabs my arm and yanks it, we sprinted for at least a mile before we were far enough."
"I caught my breath and asked her wtf happened."
"She was on the verge of tears at this point and told me that that man's voice we heard in the trees, was watching us from the trees making gestures to the man talking to us."
"When we got back to camp we told her mom, who was a chaperone, and also a deputy what happened."
"It was reported, and turns out both of them were part of a sex trafficking ring, and the man talking to us was carrying a knife."
"It's scary to think what could've happened that if we didn't run when we did."- -i_d_k_·
Did he ever find it?
"Me and a group of about 9 other guys were hiking in Isle Royale leaving camp for the morning to hike up the Greenstone Ridge."
"We came across a guy who had long hair, was barefoot, had one croc and a plastic bag in his left hand, and a Pepsi bottle in the right."
"He looked hungover and didn't respond to any greetings."
"He had no pack and was at least 20+ miles from any ranger station."
"After hiking for several hours that day while on the Greenstone Ridge, underneath a tree overlooking a beautiful view of the isle southern side."
"Underneath the tree angled like a shrine was the other croc."- Greatfulgrey
Waving through a window...

"Here's the true story."
"This happened to me when I was 17 years old, 12 years ago."
"I was on a week long Scout trip at a place called Big South Fork up in the Cumberland region on the Tennessee-Kentucky state line."
"We spent the first half of the week backpacking up in the hills, and the second half was spent taking it easy at base camp.'
'This happened our last day in the trail.'
"We had finished eating breakfast and we were ready to break camp and head out."
"Our campsite was at a place called the Litten-Slaven farm."
'We camped in a patch of woods in a little valley where they had once had a cattle pasture."
"At the top of the valley was a small shed, a spring-fed pond, and the old farmhouse."
"It wasn't a big house."
"It was a wooden house, with two rooms on the first floor and a loft on the second floor.'
"I would have loved to go inside and check it out, but nobody was allowed inside so it would be easier to preserve."
"Anyway, after breakfast I realized that I had left my walking stick up at the top of the hill by the old house."
"I went back to get it, and my friend, Chris, went with me."
"Rule #1: always take a buddy."
" We hiked up the hill and I got my stick."
"Then we made the hike back down to camp."
'We were halfway across the pasture when something told me to look back."
"I looked behind me and saw someone in the upstairs window waving at me."
"It looked like a woman dressed in white, but I glanced so quick it was hard to make out the details."
"I turned to Chris and plainly said, 'There's someone in the farm house'."
"What follows is my thought process that occurred in the space of about half a second."
"There's someone in the farm house."
"There's nobody else here."
'Nobody is even allowed in the farm house."
"There's someone in the farmhouse."
"Sh*t."
"'There's someone in the farmhouse!' I screamed."
"I took off running as fast as I could."
"Chris had no idea what was going on and ran with me."
"We didn't stop until we got back to camp."
"I told the others what I had seen."
"'You should have gone in', said our scoutmaster, Chris's dad, 'She probably had breakfast ready'."- Jaustinduke
Predators are everywhere
"When we were about 11,10, and 9; my brothers, some friends and I, in Arkansas, we would spend a lot of time in the woods."
"About an hour away from any road, we had this cool tree house with a swing that was a set of handlebars tied to a rope."
"This swing was 30 feet in the air."
"Very dangerous... Anyway."
"One day, hiking to the tree house, we stumbled across this guy."
"He did not look homeless, but did look scruffy."
"He tried to convince us to hang out with him, saying he had porn and booze."
"We noped out of there."
"The guy was later arrested for molesting at least one kid."- redfeather1
Everyone needs an escape to the great outdoors every now and again.
Even though one never knows what lies in store, or what they may find.
Making the feeling of coming home all the more comforting.
Reddit user Ninac4116 asked: 'Who are some exposed frauds that still have a following despite being debunked?'
Cognitive dissonance is when one learns new information that challenges a deeply held belief that seems to undercut a favorable self-image, that person may feel motivated to somehow resolve the negative feeling that results—to restore cognitive consonance—by ignoring the challenging source.
This isn't the only response to cognitive dissonance, but it's the one most people are familiar with.
This behavior explains people believing something—or following a leader—despite all the contradictory facts. Outsiders look at the situation and are amazed that their adherents can't see the absurdity of the fraud.
But it's a common occurrence.
Just spend some time watching documentaries about cults and you'll see all the proof you need.
Reddit user Ninac4116 asked:
"Who are some exposed frauds that still have a following despite being debunked?"
Playing With Fyre
"That dude that went to prison for fraud for Fyre Festival, Billy McFarland. He is out now and wants to try again."
~ Can_Not_Double_Dutch
"Grifters gonna grift. His sleaziness was already well documented with that credit card/access card BS before the Fyre."
~ mcburloak
"The justice system certainly failed on this one. A long running pattern of documented fraud even before he committed the massive Fyre Festival wire fraud in the amount of millions of dollars and guy is out within a few years."
"What a f*cking joke. There are thousands of people serving more time for drug offenses and stealing 1/100th as much."
~ perfektstranger
* Billy McFarland is an American con artist and convicted felon who co-founded the ill-fated Fyre Festival as well as several other fraudulent businesses.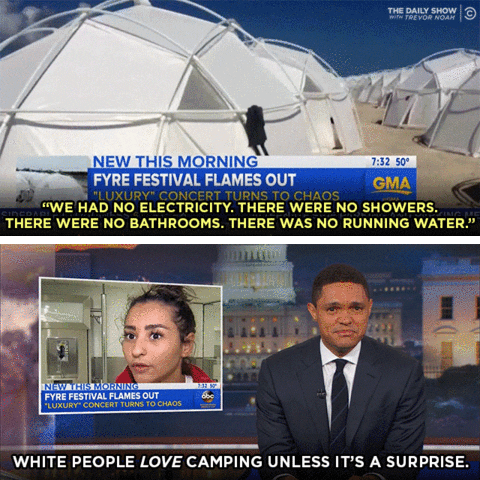 The New MLM
"All of those YouTube 'financial freedom' classes/courses/programs."
~ TiaMaeLove
"I consider those to be Gen-Z pyramid schemes."
"'Learn how to get passive income by teaching people how to get passive income by teaching people how to get passive income!'."
"'Something, something grind mindset...'."
~ Kurt0690
Totally Not A Cult
"Keith Raniere who started NXIVM too."
"There's still a bunch of women that hang out outside of the prison he's in singing his praises every day."
"It's weird man."
~ HotGarbage
* Keith Raniere is an American cult leader who was convicted of a pattern of racketeering activity, including human trafficking, sex offenses and fraud."
- Reddit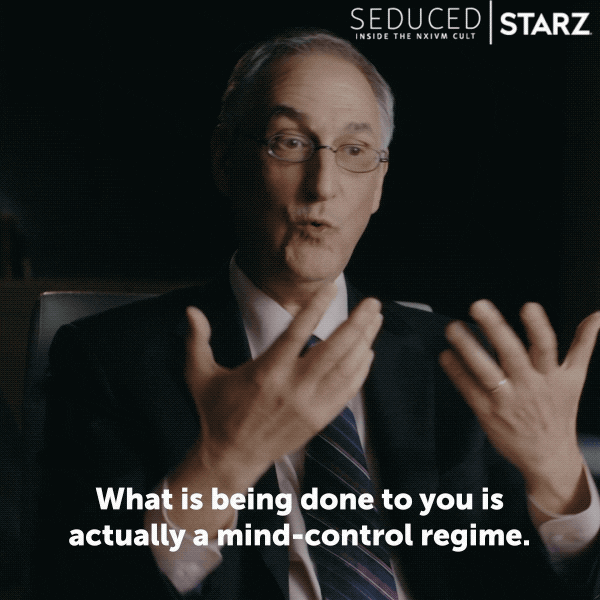 Giphy
Also Totally Not A Cult
"Warren Jeffs and Fundamentalist Church of Jesus Christ of Latter-Day Saints (FLDS)."
"Dude is literally in prison and still has a significant amount of devout followers."
~ alienwitchkitty
"To be fair, the FLDS is very isolated from the outside world (think no internet). It's possible that they genuinely don't understand the severity and overwhelming evidence of his crimes."
"Though you'd still think that watching your prophet marry children as his brides would set off some red flags."
~ lo_profundo
* Warren Jeffs is an American polygamous cult religious leader who was convicted of several sex crimes and two assisted sex crimes involving children.
"I'm a long time postal worker and I once did an intake at the plant of a pallet of letters from Warren Jeffs. They have to provide us a sample for this kind of mass mailing for billing purposes so I read the letter."
"He was sending it to every church of every denomination within our province (Canada). I imagine other plants got similar pallets."
"The letter was a demand that they give all properties and tithing money over to Warren Jeffs and the board of the FLDS. He wanted every priest/pastor to tell their congregation that they were wrong and would now be following Heavenly Father's wishes to completely turn over everything to the FLDS and every member was to write letters and make calls demanding Warren's immediate release."
"This mailing cost was in the thousands of dollars and I suspect every church in Canada received one, potentially tens of thousands in cost. That's all money from his followers, terrible waste."
"For months afterwards we saw so many of these letters come back through the plant labeled return to sender. I would be completely shocked if they got even one positive reply. Massive waste."
~ janesfilms
Absolutely, Totally Not A Cult
"L Ron Hubbard. My uncle is Scientology level OT8."
"I'll never understand why he buys into it (literally and figuratively)."
~ thatoneguy889
"L. Ron pulled a 'hold my beer' before it was even a thing with saying the Ringling brothers (circus guys) were about to be upstaged by the biggest scam in history, then proceeded to write the Scientology books."
"Even knowing Hubbard was a failed sci-fi author, and that he had a history of failed scam attempts, people still believed the Scientology books were educational/historic documents and a guide to a wonderful life/afterlife. Mind blowing."
"Equally if not more of a scam than Joseph Smith reading the gold tablets from a hat, that only he could see and decipher because that is what God wanted. The level of gullibility of mankind throughout history is impressive in all the worst ways."
~ _calmer_than_you_r_
* Lafayette Ronald Hubbard was an American pulp science fiction author and the founder of Scientology.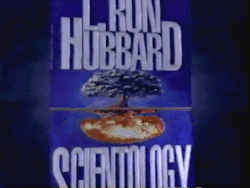 Giphy
Sleight Of Hand
"Uri Geller."
"He still to this day claims he has mystical powers and won't admit he's just doing magic tricks, despite being exposed by James Randi."
~ agent_x_75228
"The crazy part to me is that he is actually quite talented as a magician."
"He could make a good living just doing magic tricks and billing himself as such."
"He didn't even have to lie to be successful."
~ starmartyr
"His exposure on The Tonight Show with Carson is so fun to watch."
"You almost feel bad for him. Almost."
~ BulljiveBots
* Uri Geller is an Israeli-British television personality and self-proclaimed psychic known for his trademark television performances of spoon bending and other illusions to simulate the effects of psychokinesis and telepathy.
Oh, Oprah... 😞
"Dr Phil and Dr Oz."
~ 335i_lyfe
"Oprah has pushed so many terrible people and I feel like it really should be discussed more.
"My mom's been in a cult for years because of her pushing Gwen Shamblin and the Weigh Down diet on her show."
~ _angesaurus
"She propelled so many charlatans and their mumbo jumbo into the mainstream."
~ Dangerpuffins
* Phillip "Dr. Phil" McGraw is an unlicensed clinical psychologist and TV personality who appeared as a relationship and life strategy expert on The Oprah Winfrey Show whose methods have been called "exploitative" and "appallingly cruel."
* Dr. Mehmet Oz is a television presenter and physician who appeared on The Oprah Winfrey Show and his own program which drew criticism from the medical community for false medical claims and pseudoscience including faith healing and various paranormal beliefs.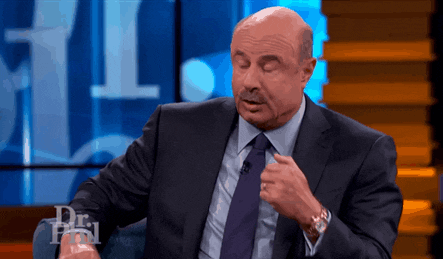 Giphy
Body By...
"The Liver King guy, Brian Johnson, not sure if he still claims to be natural though."
~ RegularEmbarrassed36
"Dudes got a physique that is pretty much impossible to achieve natural."
"Like it's still hard work even if you're not natty. But don't give other kids the idea it's achievable."
~ herroebauss
"It's not just him giving kids the idea, he's quite literally RIPPING THEM OFF, selling all these products, selling his lifestyle, taking their money pretending that he's helping them."
~ battleduck84
"He admitted he was using steroids, went clean for a bit, and unless there's been developments in the last few months he's back on steroids and claiming he's not."
~ blames_irrationally
* Brian "Liver King" Johnson is an American fitness social media influencer.
Who Profits From The "Prosperity Gospel"?
"Joel Osteen"
~ Blue_Period_89
"The guy just sells toxic positivity, begs for more money, and claims it under the Christian God. I'm a Christian and I can say with full confidence that what he teaches is NOT what Jesus is about."
~ cutiegirl88
"Pretty much all of the mega church leaders are frauds."
~ usedmotoroil
"I'd say 100% of them. It is anti-Christian. Any excess should be given back to the communities they are in."
"That's why they don't get taxed. But now it's just a grift."
"They don't give a f*ck about anything other than the size of their bank accounts."
~ theshane0314
"Absolutely 100% they are frauds and lying weasels."
"Osteen or Copeland or any of the others who unabashedly pound the pulpit, so to speak, on the 'prosperity gospel'—they have incorporated their sin as their strength in the eyes of their followers and those imbeciles eat it up."
~ Thunderhorse74
* Joel Osteen is an American televangelist, businessman based in Houston, Texas and one of the more prominent figures associated with "prosperity theology" and a focus of its critics.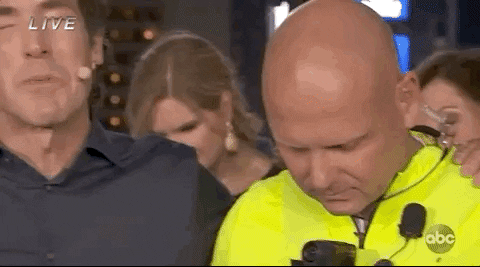 Giphy
Filipino Fraudsters
"Bongbong Marcos and his family."
"Their family literally stole billions from the Filipino people yet they are still out of prison. Their family matriarch, Imelda, was even sentenced to prison for graft, but no one dared to arrest her."
"Bongbong is now even president of the Philippines and has a huge cult following because of how they tried to distort history."
~ holyguacamole-
* Ferdinand "Bongbong" Marcos Jr. is the second child and only son of former president, kleptocrat and dictator Ferdinand Marcos and former First Lady Imelda Marcos.
The Power Of Motorola Compels You!
"Faith healer and psychic Peter Popoff. The divine voices he heard were actually his wife using a radio."
"He's still selling his 'Miracle Water'."
~ SnooChipmunks126
"Popoff was exposed in an investigation on a news show.
"He 'retired to a quiet life of contemplation' when it aired which everyone knew was horsesh*t."
"A couple years later he's back grifting."
~ Renaissance_Slacker
* Peter George Popoff is a German-born American televangelist, charlatan, debunked clairvoyant and faith healer.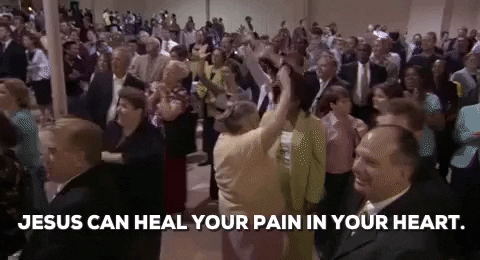 Giphy
No, Vaccines Don't Cause Autism
"Andrew Wakefield, who was trying to get his own vaccine approved, so he tried to make it look like another vaccine was a problem."
"He did research without getting proper consent, falsified results, and so on."
"He's become the darling of the vaccines-cause-autism crowd, even though his behavior was so egregious that he lost his medical license."
~ DrHugh
"Oh it's so much worse. Wakefield's alternative vaccine (cofounded by a quack who didn't have a medical license, believed he could cure autism with his bone marrow, and had his name spelled wrong on the patent) was a cash-grab, to capitalise further on the greater scheme."
"He was paid to discredit the MMR vaccine by a lawyer who recognised the amount of money there was in suing the manufacturer on behalf of concerned parents, in collaboration with a then-small group of parents who believed it made their children autistic (called "JABS") who have since rocketed in popularity as a direct result of the whole debacle."
"Wakefield lost his license primarily because he did not receive informed consent for procedures. Not only did the handouts he gave to the parents not even mention all the procedures performed, but they did not mention risks. The handouts literally do not contain the word 'risk'."
"He also lied. A lot. Like, the results of his study were shaky at best, and half of them were just completely made up."
"Oh, and giving colonoscopies to children ended up being a horrible idea, because one of them got a perforated bowel. He f*cked up that kid's life forever. It's... disgusting."
"Autism isn't actually that bad. And it's kinda disgusting that it was being treated as something worth risking actual death to avoid.
"Also, the head of Andrew Wakefield's hospital at the time of his departure (when he got fired because his colleagues got sick of his sh*t) went on to describe him as, quote, 'a Wanker and a Fraud'."
~ Otherversian-Elite
How Is He—either one—Still A Thing?
"Logan Paul. This really annoys me. The dude has been called out for multiple crypto scams and yet I still see his sh*tty energy drink all over grocery stores and gas stations.
"I really hope he goes down for real."
~ Zelgon
"It's crazy that he even still has a following after everything he's said and done."
"People were actually cheering and rooting for him in his recent scammer vs scammer joke of a boxing match."
~ labwongames
"The world isn't running out of unattended 5-10 year olds with iPads anytime soon. That's why he still has a following."
"Or am I thinking of Jake Paul? Eh, two sh*ts, same a**hole."
~ The-Mighty-Caz
"When I taught middle school several of my students were huge fans of Logan or Jake Paul. They'd come to school in their merch and listen to their sh*tty music while they did class work."
~ SadandBougie
* Logan Paul—once called "the face of douchebag entitlement" and Jake Paul—known for prank videos—are brothers and American YouTubers who started out posting sketches on Vine.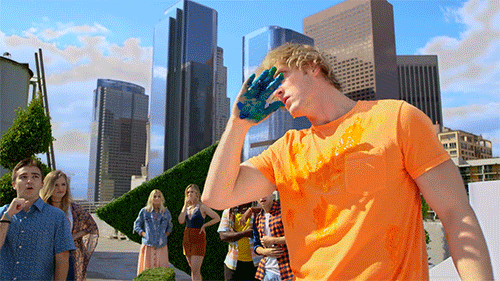 Giphy
"Multi-Level Marketing (MLMs). The vast majority of people who sign up for them make very little and a significant number lose money."
"And yet, they're everywhere."
~ LadyMageCOH
"99% of MLM sellers lose money. It's only those at the very top that actually make anything at all."
"It's such a scam and a fraud!"
~ greens_beans_queen
"That's why they used to be called pyramid schemes. They came up with the term MLM to make it sound better."
~ Bijorak
45
"Donald Trump/MAGA… the guy has over 50 felony charges and civil cases for fraud and rape and still has followers?"
"It's cuckoo bananas."
"He is a con artist… and it's so glaringly obvious!"
~ Acceptable-Bullfrog1
"I try not to be Trump this Trump that, but this is what immediately came to mind."
"He's not good at business. He's not good at being president. He's oblivious to rules he doesn't want to observe. They think he's Christian and like, when have you seen him going to church even to fake it?
Everything he does is as obvious as his fake tan that makes him look like Magda (MAGAda? 😃) from Something About Mary.
"His MAGA minions claim they're these shrewd people that show up on the car lot and get exactly what they want for less than it's worth when really they're the type to show up on the lot and leave with a Hummer they don't need and can't afford."
~ Orgasmic_interlude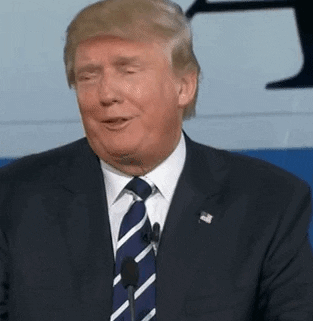 Giphy
In the words of Carl Sagan:
"One of the saddest lessons of history is this: If we've been bamboozled long enough, we tend to reject any evidence of the bamboozle."
"We're no longer interested in finding out the truth."
"The bamboozle has captured us. It's simply too painful to acknowledge, even to ourselves, that we've been taken."
"Once you give a charlatan power over you, you almost never get it back."
~ Carl Sagan, The Demon-Haunted World: Science as a Candle in the Dark
What proven frauds, scammers and grifters would you add to the list?
According to the American Gaming Association, there were 1005 casinos in the United States as of December 2022. They accounted for $328.6 billion in economic impact with $101.4 billion gross casino revenue.
With all that activity and cash, casinos have to be carefully crafted, well-oiled machines.
For an industry based on luck, they leave almost nothing to chance.
One Stamfordsterling asked:
"What is something that happens at casinos that is hidden from the public?"
Data Mining
"In Las Vegas, the sheer amount of data that is collected and analyzed on everything."
"From the weekend traffic coming from LA, the demographics going to see a concert/show and how that impacts staffing, everything about your slot or table play, down to how the size of the pans used in a buffet relate to food waste."
~ srslytho
Rat Heaven
"How much waste there is."
"Literal tons of food, paper products, stuff like soaps, shampoos, lotions, key packets/folders... It's obscene."
"We've got a lot of rats here in Las Vegas that appreciate it, though."
~ hypothetical_zombie
What Time Is It?
"Casinos hide the passage of time."
"No clocks on the walls and, in general, no windows with views to the outside."
~ HardRockGeologist
"UK government changed the law that all casinos have to have clocks now."
"They don't make them very big obviously but they can lose their license if they fail an inspection."
~ stoofa69
The Ground Beneath Your Feet
"Casino carpets are intentionally designed with crazy patterns."
"They are distracting to look at, so you keep your eyes up and focused on the slot machines and gaming tables. They also make it hard to find the exits and are easier to keep clean."
"There is a whole science to designing casino carpet patterns."
~ Robbie-R
Scent Memory
"Some casinos add scents to the air (they do not pump in extra oxygen in as some people believe)."
~ HardRockGeologist
"The lobby at The M Resort south of The Strip is a patented scent they have with vanilla, pear, and other aromas that frankly, is one of the best things ever."
~ Shoegazer75
"Every casino has its own scent. They want you to associate that smell with the casino subconsciously."
"It's like going to the movies and you smell the popcorn and your brain is ready for the experience."
~ Icuivan
Slot Machines
"If you like to play slot machines never play penny slots."
"Those are the machines that make the casinos their most money."
"Play quarter or dollar machines—you spend just as much or less each spin and they tend to have better payouts. But your brain says penny slots are cheaper but they have machines that you can hit $20 a spin and higher."
"Where I used to work penny machines had a 14% hold while quarter and dollar machines had an 8% hold."
"The hold is how much the machine will win over the lifetime of the machine the higher the hold the more you are likely not to win."
"Also, a machine is never due. They use random number generators that act the moment you hit the spin button or pull the arm."
"The machine already knows if you have won or not as soon as you push the button and everything you see in front of you is for your entertainment."
"Always use your player's card. Yes, they track your play and try to lure you back based on how you play but it's also how they determine if they give you things."
~ Icuivan
"Penny slots are designed so you can play so many lines that virtually every single spin you make wins something, but rarely more than you bet."
"It gives the player the excitement of winning constantly while their bankroll keeps dropping."
"For some players they'll happily put in a dollar, get 86 cents back, get told they're a winner, and push the button again without realizing they just lost 14 cents."
~ NS8VN
Underneath It All
"I wandered down to the basement of MGM from a truck ramp and man, it was like a whole city down there, imagine a massive warehouse with roads and offices and supplies everywhere."
"The opposite of the glitz going on above it."
~ Renorico
"My ex worked for MGM for a while and she hooked me up with a comped room at NY/NY when I came to visit family. She met me at the check-in at NY/NY and then asked if I wanted to see her office."
"She took me through a door, down some steps and then through several corridors, passing by laundries, cafeterias, locker rooms, offices, storage, etc. She would point out all of these different areas and points-of-interest along the way and all I could think of 'where the hell are we? Are we even in the same hotel?'."
"We eventually go up some stairs and out a door and we're now at the valet at Aria next to where her office is located. Granted, we've only walked a few properties over but it's simply unbelievable how much activity there is underneath those hotels."
~ FopFillyFoneBone
Unclaimed Funds
"Just how much money goes unclaimed/uncollected."
"I worked in the accounting department at one of the main gaming conglomerates and was tasked with cleaning up their unclaimed property accounts."
"There were players aka 'whales' who'd deposited millions and just forgot about it for years."
~ Swole_Troll
"My dad, who died last month at age 90, was awfully good at finding machines that had money accumulated on them."
"Most of the time, it was basically pocket change, but he found a couple of 3-figure jackpots over the years. Of course, he would play a round so nobody could accuse him of deliberately breaking rules."
~ wilderlowerwolves
"This was huge when electronic slots were first introduced. Many had a button you had to press to 'pay out' winnings that accumulated."
"But many people had no idea and thought they had lost all the time."
"I'd walk around and look for Pay Out buttons that were lit up, hit them, and rake in the money."
~ Rougaroux1969
The Inside Scoop
"I worked at a casino (well, the resort portion of the casino) for a summer. I don't have any sordid secrets, but general interesting things I learned:"
"The security cameras are scary good. Like can read your name off your badge hanging off your waist good."
"You aren't doing a damn thing the camera can't see."
"At this casino, employees were required to wear badges clearly visible at all times when on the premises, even if not on the clock."
"Escorting your grandma to the bingo hall after your shift? Badge still better be visible."
"In the parking lot? Badge still better be visible."
"At this casino, employees were only allowed to gamble there 1 day a month. You'd think it'd be money right back into the casino's pocket, but they don't want the risk of an employee being heavily in debt."
"Which leads to the next point..."
"Anyone getting a job within the casino itself is getting background checked, especially for bad credit and outstanding debts."
"If you're a guy down on his luck, with some maxed out credit cards and you want a job to get back on your feet, the casino doesn't want you. You're a liability, you're not worth the risk."
"All the cash goes into 'The Vault'."
"I assume it's a literal bank vault. But I've never seen the vault. Most employees have never seen the vault. You don't f*ck around when it comes to the vault."
"You better have a real good reason why you're approaching the vault. Security will turn your a** around and send you on your way, and you'll probably be flagged for questioning."
"People don't just stumble onto the vault, you end up there knowingly. And unless you were specifically, by name, called to the vault, or you have an urgent reason for being at the vault, for which you've already radioed ahead, showing up at the vault is a red flag."
~ thattoneman
I've been to a couple casinos in my life, but aside from the entertainment and food they offer, the experience doesn't appeal to me.
I guess I don't have the gambling bug.
Do you enjoy casinos?
Have you worked at one?
Share your stories in the comments.
When you're on a first date, one of three things will happen. Either you'll like the person and want to go out again, you like the person fine, but not romantically, and won't want to go out again, or the person will display a behavior that is so off-putting (or make you genuinely fearful), that you won't even want to see the person ever again.
My best friend and I are basically the same person, so when she met a guy who he had a lot in common with, she figured I'd like him too and set us up (I had previously told her I was okay with being set up).
Well, it turns out the guy actually hadn't read any of the books, watched any of the shows, or heard of any of the bands he talked about with my friend. I didn't understand why he would lie about all these things until I left the table.
When I came back, he was on the phone with someone and he was telling them he only told her he liked all those things because he liked my friend. When he found out she was in a relationship, he decided he'd let her set us up in the hopes that he could date me until my friend and her boyfriend broke up, and then he could swoop in.
I just walked out and when he finally texted me asking what was up, I told him I overheard him, then proceeded to block him. My friend was mortified to hear about the date, and I decided never to be set up again.
I'm not the only one who has gone on a date and discovered a huge red flag. Redditors have experienced this too, and are eager to share their stories.
It all started when Redditor APT3993 asked:
"What's the biggest red flag you have seen on a first date?"
Dates Of Relationships Past
"They won't shut up about their ex."
– SiriusGD
"Had this happen to me on a 2nd date."
"Asked if she could use my computer, I said OK. Then she pulls up her ex's FB profile to browse through it, and she spent the next 10 minutes comparing me to him, saying he she thinks that I will turn out to be controlling and manipulative like him because we both grew up on a farm and we both like cars."
"Ummm, wut?"
– alwaysmyfault
"He angrily told me I would "love" his ex wife. Proceeded to cry while talking about her. They'd been divorced for 5 years. I genuinely hope he is doing better."

– TX_Mothman
"She constantly compared me to her ex, and sat on her phone for most of the night, then expected me to pay for her two bottles of wine, plus really expensive meal and desert."
"She asked me out btw, not the other way around."
– Stuspawton
I Know What I Want
"The guy who tried to change my order with the waitress because he didn't think the drink I'd asked for was sufficiently feminine."
"I ordered beer. I don't remember exactly what he thought I should have, maybe white wine? It was a long time ago."
"The waitress was looking at me like 'You heard that sh*t too right?' and I told her actually I wouldn't have anything, thanks, and I left."
– MaggieLuisa
"He changed it FROM A BEER TO SOMETHING ELSE!!?! That's amazing to me. Like it's bad enough if you ordered an IPA and he said, "I dunno, sweetie, your delicate female taste buds probably can't handle the hoppiness. Hey, honey, why don't we get the lady a Coors.""
– AdaptiveVariance
The Position Of Boyfriend
"We met for drinks after work (since we both work in the same industry) and she showed up with a list of interview questions. She literally had a checklist on her phone for me to fill out. I thought she was joking at first, but the questions were extremely personal, like how many sexual partners you've had, the oldest, the youngest; How much money you made the previous year; If you owned a house, a car, a boat, a plane; Did you have a criminal history; Where do you parents live; Are they alive; Who did you vote for in the last election; All kinds of stuff like that."
"I even proposed that we could just use that as a conversation starter and we could work through them like that as a fun way to get to know each other. I was really trying. She tells me that she's not answering any of them because I'm trying to date her, not the other way around!"
"I laughed out loud thinking she was kidding, then realized she was absolutely serious. I wished her all the best in the dating world, chugged my beer, overtipped the waitress, and left."
– OkFrostina
"Yeah, I would really push that to the limit without getting law enforcement involved. Start with all the times I have ended up in rehabilitation, my abductions by UFO, the wild, kinky sex partners I have had, the millions I have lost before living under a bridge, etc."
– passporttohell
Scary As Hell
"Had a guy who insisted on buying the most expensive pizza at the restaurant despite my protests then kissed my head when he walked past me to use the restroom. After dinner we walked along the waterfront, he kissed me and then immediately tried to choke me "to be sexy". First date, last date."
– Twours1944
"What the sh*t?? Who taught this idiot that choking in public on the first date all without consent is a great get-to-know-you move??"
– villainsimper
Stranger Danger
"This was literally the day of a first date. But I had matched with an older man when I was still on dating apps. We planned to go on a hike on a very beautiful day by the water. On the day of the date, he wanted me to leave my car at his place, while he drove us through the backwoods so we can beat traffic. I said I'll be happy to drive myself, and he laughed and canceled. His reasoning was he's been stood up so many times and he didn't want to waste his time and me not show up. I said "okay!I apologize for the inconvenience. I hope you find what you are looking for. "and blocked him."
"The red flag was when he genuinely got upset that I didn't want to ride in a car with a stranger through the backwoods for our first date."
– Jesusdoescrack
"You should have said "you fear being stood up, I fear being murdered.""
– The_She_Ghost
Truly Gross
"He pointed to another woman at the bar and said she was his ex. But she happened to be my lesbian roommate."
"Yes, I told him I knew he was full of it cuz she was my roommate, and I pointed out her girlfriend who was there with her. I don't remember what he said exactly but he had no choice but to admit he was lying. I wish I had asked why he said it. I assume to make me jealous? Like that's a good way to start a relationship? Obviously, that was the only date."
– Grapegoop
​Those Who Came Before
"He told me he had been divorced 5 times. I'm taking the advice of 5 women I don't know."
– 13liz
"The way you phrased this killed me 😂"

– CumulativeHazard
Got Her Feeling Emotions
"Does bursting into tears after I told them I didn't like a TV show count?"
– JumboDakotaSmoke
"I'm curious as to what TV show it was?"
– ladydamnation
"Grey's Anatomy."
– JumboDakotaSmoke
"bursts into tears"
– akennelley
Um...What?!
"He took me to his house (he lived with his mom) just so HE could eat dinner with his mom while I sat in the living room. I listened to them eat and talk about my looks like I couldn't hear them. Apparently, I was pretty but "needed to be taken down a peg or two." I said my period had started so I had to go home. A future abuser and his enabler mommy."

– BigMcLargeHuge77
Ew...Just Ew
"We went to a movie. He spent the first half with his hand inside one of his socks, then pulling it out and smelling it, putting it back in, repeat, repeat."
"Then he spent the second half trying to hold my hand. With his sock hand."
– Deleted User
Bad From The Start
"She asked if I could order for her because she was uncomfortable talking to the brown waitress.
"Added: Same girl would not stop talking about Kardashian gossip even though I told her I know nothing about them and didn't care to know."
– CanaDoug420
Stop, Theif!
"He showed up drunk with a bouquet of flowers he admitted he stole from his mother's flower shop."
​Cringe-Worthy
"Went to a charity coffee shop for a date. It was "free" coffee where they just ask for donations which went toward their org's efforts to feed and house people. They explained this to him and asked if he wanted to make a donation for our drinks."
"He said no."
– Shredded_Wheaties
Oh, yikes! I would be so embarrassed!
In fact, I'm kind of losing faith in dating as a concept.
Commercial aviation began in the late 1920s, spurred on by early aeronautical companies and several record breaking solo flights.
Since then, there are few places on Earth that can't be seen or accessed by plane. Only icing limits humans from low altitude flights over certain areas like the polar regions, while a lack of landing locations keeps some areas accessible to only the smallest pontoon planes.
From January through December 2022, United States airlines carried 853 million passengers. Globally, air travel reached a high of over 4.7 billion passengers before the pandemic limited flights.

Since then, global air travel has rebounded to over 3.7 billion passengers.
With almost 100 years and over a trillion passengers, the people who crew these flights are bound to have seen everything happen that possibly could at airports and on a flight.
Reddit user New-Low5765 asked:
"People who work in the airline industry, what are some of the craziest things you have seen?"
Don't Drink And Tow Aircraft
"Worked as ground crew. 2nd day on the job we were issued a notice to gather."
"So when you check in every morning you're supposed to always take a breathalyzer test to prove you can like you know, ride around the tarmack, use pushbacks on planes, etc..."
"For whatever reason this dude hadn't taken it/got past without taking it."
"He was not sober."
"He was tasked with pulling a 370 [aircraft] into a hangar."
"He eyeballed it for whatever reason."
"So here we are watching a video of this absolute loon break the whole wing off while damaging the hangar in the process."
"Because he was drunk, insurance doesn't kick in."
"We were promptly told that Christmas bonuses might be a bit smaller."
~ ProbablyChe
Occupational Hazard
"Someone had the tip of their finger cut off when closing the door to the plane and didn't say anything until the flight landed at the arrival gate and when the door was opened the chunk of finger fell out."
"The staff then said, 'Oh yeah, that's my finger. you can throw it away'."
"I guess he just bandaged and wrapped his own hand."
"It was about 1/4 of his finger including the nail that was cut off. The cutoff portion wasn't particularly bloody and it was really pale."
~ If_I_remember
"A plane I got on once almost left without half of its aircrew on it."
~ BeerisAwesome01
"'Let's just go, they can meet us there'."
~ InformativePenguin
"Plot twist. That included the pilots."
~ Windyandbreezy
Excess Baggage
"Coffin with dead body inside being left off the flight due to overload without notice either to us or the family and the family realising it by seeing it while the plane was leaving and screaming to us."
~ elenivog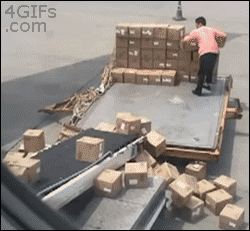 employee of the month ups GIF
Giphy
Noped Out
"Saw the pilot walk into the passenger area and say 'I'm not flying this piece of sh*t' and get off the plane."
"All the passengers followed him."
~ Jaded-Session8422
"Hell yeah, I'm following the pilot off the plane if something like this happens!"
~ lukaron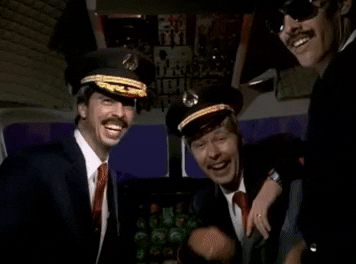 Giphy
"I had something similar happen, but never got on the plane."
"It was sitting there seemingly ready but they never started boarding."
"Eventually the pilots walk off the plane and a few of us heard them say 'This junk isn't going anywhere'."
"Flight ended up getting cancelled a short time later."
~ potatocross
"I was threatened with [pilots walking out] multiple times a week as an aircraft dispatcher."
"Auxiliary power units (APUs) run the air conditioning (AC) in the aircraft and they were always broken down and not fixed quickly, so when the pilots show up it is hot as hell inside and there's no ground crew to connect the external AC."
"So I would get a call from the Captain telling me he is not going to fly this piece of shit because it is too hot."
"Then they'd go on a tirade about how bad the company sucks because they don't do maintenance."
"I would agree with them completely."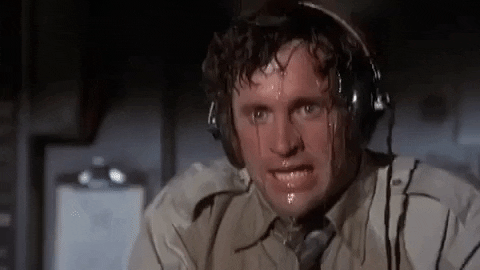 Giphy
"Then by the end of the call they'd say they will take it but the company sucks and needs to fix the APU."

"Occasionally the captain would refuse it, but then the ground crew would hook up the AC and they would always get back inside and fly it."
"For sure there were issues that popped up where the AC had an unsolvable issue and it would result in a cancelled flight."
~ Winchery
"I'm Dallas-Fort Worth based. No APU/AC in November? Meh, whatever."
"No APU/AC in August in Texas?"
"I'm not going on that airplane. Ground just can't keep up."
~ poser765
☣️ Bio-Hazard ☣️
"Flight diverted to my airport because a girl in hotpants got uncontrollable diarrhea from the laxatives she took before the flight to help get over her weekend binge in Vegas."
"She sh*t in her seat and down the aisle and all over the bathroom."
"Five other passengers had uncontrollable vomiting because of this and the panic on the plane from the crew and rest of passengers caused the plane to make an emergency landing."
"They ended up having to cancel the remaining leg of the flight to decontaminate the plane."
"Police were sent and interviewed her and her friends and no charges were filed. I don't know if the airline put her on any kind of no-fly list or tried to have her pay for damages."
~ If_I_remember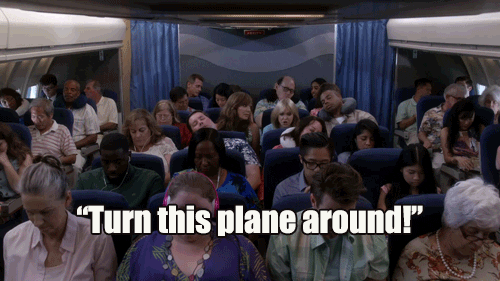 Giphy
Highly Unsuccessful
"There were two suitcases checked in that were full of nothing but weed."
"The police arrested him in the gating area & confiscated the bags."
~ Traditional_Pair4840
"Something similar happened when I was a ramp rat back in the 1960s."
"Law enforcement was going to do the arrest at his destination."
"The weed disappeared before they got there."
~ endadaroad
Stealthiest Catch
"As a baggage handler I once had a shipment of live Alaskan crabs escape their container on the ramp."
"Flights were delayed."
"Turns out those guys scatter when they panic and try to hide under anything and everything."
~ Gregwaaah
"My significant other worked doing maintenance checks on commercial planes."
"This explains why they once found a bunch of dead crabs under the floorboards in the cargo bay. It was a mysterious mystery."
~ Highly_Referential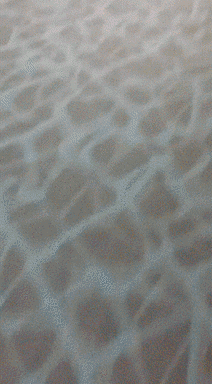 Avoiding A Strip Search?
"A fully naked woman just walked through the terminal and tried to walk through security like she wasn't fully naked."
~ Commercial-Chance561
"She was just very considerately trying to make it easier for TSA."
~ TrooperJohn
"They make you take off your shoes but they don't say that's all you can take off."
~ smartguy05
Language Barrier
"I witnessed this in the security screening of a large American airport."
"And to be fair, there was a language barrier as the passenger in question seemed to be speaking mainly French, and struggling to understand the TSA agent's instructions in English."
"Female passenger (tall, attractive, and sophisticated-looking) was wearing a business suit with a pencil skirt and matching jacket, which was buttoned closed, going through security."
"The TSA agent told her she had to remove the jacket. She ignored and tried to go through anyway."
"He stopped her and told her again more loudly (that's when everyone started noticing)."
"She said no. He insisted. She refused again, and tried to walk through."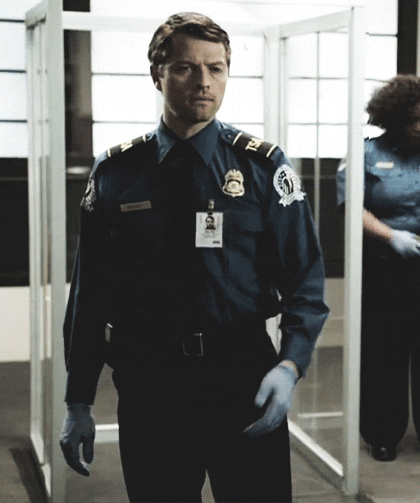 Giphy
"He got angry."
"She tried to explain something but it was unclear because her English was poor."
"It went back and forth."
"They both started getting angry and frustrated. It started holding up the line and other passengers were getting agitated."
"A few people tried to intervene and explain more calmly that she needed to put her jacket through the x-ray machine."
"Finally, near tears, she blurted out 'fine' and removed her jacket, revealing that she was wearing nothing at all underneath, and walked through the screening machine topless."
~ SigmaSeal66
I'm a nervous flyer so it's not something I do often, but I still feel a little cheated that nothing this bizarre has happened while I was traveling.
Has something ever happened during your travels?
Share it in the comments.