Reddit user Educational-Coast304 asked: 'What's the best pickup line you've ever heard?'
Meeting someone new isn't easy, especially if it's someone you want to snuggle with.

How do you say "hi" and be cool?
How do we weed out the crazies who say "hi?"
There has to be a perfect way.
Who has used some good verbiage that set you aflame?
Redditor Educational-Coast304 wanted to hear the most creative ways we've all been picked up, so they asked:
"What's the best pickup line you've ever heard?"
There is no magic line for me.
But I'm a lifelong pessimist.
Let's Play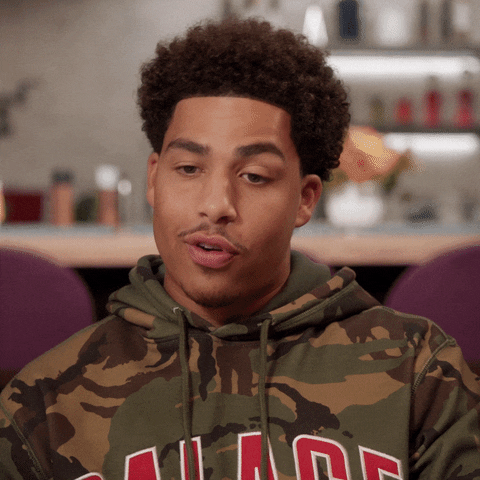 Marcus Scribner Comedy GIF by ABC Network
Giphy
"When I was teaching kindergarten, one of my students (who knew I love video games) dropped this one on me..."
"'You're pretty. You should come to my house after school and we can play Little Big Planet. My mom makes great snacks.'"
"His mom and I had a good laugh about it at pick-up time."
donkeyuptheminaret
The Mice
"This girl I used to work with and I went to a bar after work and we're having fun, and she leans over to tell me a joke. And she says..."
"3 boy mice and a girl mouse were all stuck in a room with no doors and no windows. One of the boy mice asked the girl mouse how to get out and she said 'Sleep with me tonight, and I'll tell you in the morning.'"
"Next day he is gone. The 2nd boy mouse asks the girl mouse how he got out and she says, 'Sleep with me tonight, and I'll tell you in the morning.'"
"Next day, he's gone too."
"So now the girl telling me this joke says to me. 'Do you want to know how the last mouse gets out of the box?' And I say 'yes.' And she says, 'Sleep with ME tonight, and I'll tell you in the morning.' All this while staring me in the eyes and smiling.
"I said,' 'Check please bartender!!' I forgot to ask her in the morning, but that was the best pickup line I've ever heard."
reb678
Tequila
"A woman once told me 'Every time I drink tequila I wind up sleeping with someone' and then proceeded to take a shot of tequila while holding eye contact with me."
Thefuturehasbears
"LOL, I was on a date in Hawaii and she said 'Tequila either makes me h**ny or angry' and I replied 'Don't be angry, be the other one' and she went to buy us more tequila shots."
"I was so drunk I fell asleep on the car ride and she dropped me off."
Scytherx781
"They said 'best pickup line' not 'best drop off line' lol."
chalmedtomeetyou
That Kid
"I was at my friend's house and his 5-year-old brother grabbed one of our friends by the hand and asked if he could play her a song on his guitar. She said yes, he picked up his guitar but stopped just before strumming it, thought for about 30 seconds, and said 'I don't know any songs for princesses.'"
"That little kid had way more game that 19-year-old me had."
physics515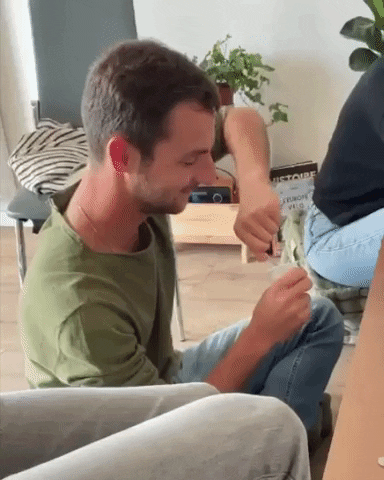 Miam GIF by philoyolo
Giphy
"When I was a student at University, I saw a pretty girl eating a particular brand of yogurt in the crowded dining hall before morning classes."
"I had the same brand of yogurt on my tray. I asked if I could sit at her table and she nodded. I looked across the table at her and pointed at her yogurt and said with a big shmucky smile 'Yoplait or mine?' It was said with humor and not as a pickup line. I ended up marrying that pretty girl. Amazing, given the horrible first line."
cblatnik
This is why I have never trusted any Yogurt.
Convince me otherwise!
I'm Hungry!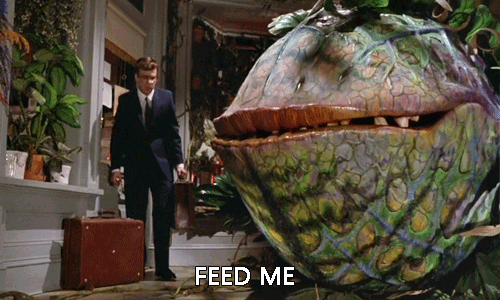 hungry feed me GIF
Giphy
"It's not a pickup line as such, but this guy once said to me in passing, 'GIIIIRRRLL, I wanna feed you STEAK and GRAPES!' and I have never forgotten."
PicardiB
Wanna Share?
"Once was at a festival where an org was giving out free condoms at a booth. One of the ladies is talking to a guy and a girl saying 'the condoms are free by the way, take as many as you want... oh but we don't have unlimited stock so please don't take more than you need.'"
"The girl picks up a condom, turns to the guy, and says 'Wanna share?'"
getyourshittogether7
The Frost
"It was the first snowfall of the season. The person and I were walking around campus together - we were friends who were heading out to grab a snack in between classes. We were quietly walking when the person suddenly said to me: 'The snow looks beautiful today.' In my native language, my name means snow/frost/ice. Turned out they were hitting on me and I didn't realize until later."
Confident_Cell_1350
Over the Shoulder
"On Halloween, a buddy of mine was dressed as a Viking. He asked a girl if she wanted to hear his Viking pickup line. She said yeah. So he literally picked her up and threw her over his shoulder and said he was taking her back to the boat. They dated for almost a year."
Reddit
Lines
"Take note that many of the best 'lines' are not openers, but are relevant follow-up comments once you are already in the flow and have a friendly rapport. And they are not really 'lines' per se, so much as situationally appropriate wit and timing (which are always attractive). Always better to just be present and focus on connection and context, not memorizing and saving a particular line for some future situation that may never come."
lurque
SCORE!!!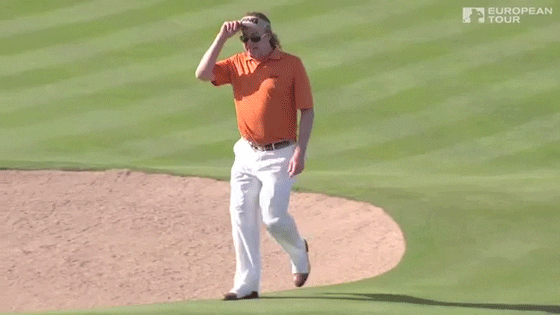 Moon Walk Dance GIF
Giphy
"At a college Halloween party, I was dressed up as Kazooie (although everyone assumed I was an angry bird) and I walked up to a woman dressed up as a golfer and told her that she could score a birdie tonight."
thepasz
Halloween is always an issue.
There are better holidays to meet people.
One would think we're in a place in time where all conversations should be easy.
But that is not the case.
So much is still too "taboo" to be truthful about.
It is so frustrating.
There is so much to discuss.
Being shy is understandable, but it's something that we can all get over.
Redditor No_One_Special34 wanted to breakdown some barriers with a few simple conversations, so they asked:
"What is a taboo subject that should be talked about more?"
Speak Up
"Child/infant death. When my daughter died a bunch of people just... stopped talking to me altogether."
BaronMatfei
"I'm sorry to hear about your child."
"A 7-year-old was hit by a truck last week near my son's kg. I've never met the boy but I have had nightmares about it. I can't imagine what the parents are going thru right now. I can't imagine what you are going through."
ikalwewe
"This happened to my mom when my brother died. Nobody knew what to say so few people said anything, and then it was treated like it didn't happen."
myspiritedconfusion
The Aging Process
"Nursing homes."
Limp_Distribution
"We are a disgustingly ageist society. No wonder people pay BILLIONS for plastic surgery, hair color, and fitness, etc to stay relevant and not be thought of as useless or 'other.' It's so very hateful. I think our society fears old age and death. It's a f**king pathos."
Playful-Reflection12
"THANK YOU! I'm a 20-year paramedic. One of the things that I really hoped COVID would shed a light on is the absolutely abhorrent treatment of our elderly and infirmed. The 'treatment' in far too many nursing homes is negligent to a criminal level."
MedicSBK
That's Easy...
"Household budgets and finance - how much your parents make, how much is the mortgage, car insurance, car payment, and so on."
davmoha
"That's easy. House, two cars, three kids, stay-at-home wife, pets, college tuition for everyone in the bank, a summer cottage home by the lake, and a hobby like golf should all do if you're a hardworking drug dealer nowadays."
aaar129
"Agreed! We have gone into detail about our finances with our kids. We have them pick jobs on LinkedIn and a home on Zillow and budget so expenses and have them watch as they realize they can't afford expensive stuff on a crap salary. It's been really great."
HoidWit
Look for the Signs...
"Familial abuse."
"Many people tend to assume that abusive people look creepy/scary and behave badly in general, but they don't seem to get that anyone can be abusive, regardless of appearance or demeanor. An abusive person can easily be charming, attractive, funny, witty, etc."
"Just because you think someone has a few positive qualities does not mean they're incapable of abuse."
"If someone's child 'seems' happy and well behaved, it does not mean that they are automatically OK or safe. There are many signs of abuse, and I wish that more people educated themselves on this issue. We can literally save lives by doing so."
ArtisanalMagi
The Girl Truth
"Girls need to know everything there is to know about menstruation before they experience it. At my school we were only given a quick 'every month you will bleed out your vagina, you can use pads or tampons to absorb it.' Nothing about any of the other mental or physical effects, nothing about how to deal with them, and nothing else reassuring."
​IJustpeedyourpants
Why are girls not taught more sooner?
Like what year are we living in?
The End
"Death."
fallen-summer
"Number one for me, especially out-of-order deaths (young deaths). My husband died when I was 33 and he was 38. It's been almost 3 years and people still struggle with how to talk to me. We need to talk about death more as a society."
veganbettie
Only Legal One
"Alcoholism, especially in older generations."
Kaverim
"The biggest drug in the world, the most dangerous, only legal one. Alcohol has been disguised to make society believe it isn't even a drug. Now we're all hooked and can't go a week without a drink, funny because the cravings come back within a week."
Unlucky_Ducky23
"I quit drinking 18 months ago and it kinda sucks because if you want to go meet new ppl or go on a date it usually involves alcohol."
mspote
She's 75
"Comprehensive sex ed. My mother never had sex ed and was convinced that vaginal discharge wasn't normal and that your crotch didn't sweat."
Nay_nay267
"My mother had a condition that requires her to use a catheter. She was shocked to learn that she doesn't urinate from her vagina, and that the opening to her urethra is actually slightly above it. She's 75. I'm a dude, and I've known that since I was 14."
UniversalHammer71
"She was raised Catholic, and her mother taught her nothing. Not even what her period was. She was convinced she was dying."
Nay_nay267
Follow the Money
"Financial debt. In my line of work, I see people's bank accounts and credit reports every day and it is very rare that someone has zero debt. Excluding mortgages (which is a given) the vast majority have car finance, personal loans, and credit card balances. Mostly it's manageable, credit is mostly a convenience for which a person pays interest."
"But debt can also destroy a person. It can keep you up at night feeling like you're literally suffocating. It can lead to suicide. I know because I was close at one point. I don't know if I would have actually gone through with it but I had planned it to the point of measuring rope from the timbers in my attic to my neck and to ensure my feet wouldn't touch the ground."
"If you are in debt you are not alone, you're in the majority. If it's a struggle, notify the lenders/creditors; they're legally obligated to offer options to help you. It might reduce your credit score a bit but please don't ever reduce your life instead."
"Life is precious and money isn't. If you're struggling financially please speak to someone. There is no shame in it, pretty much everyone is struggling financially so someone will understand but please don't let a credit card balance be the reason your life ends."
kitjen
Holy Crap!
"Pooping and poop problems. Colon cancer is so common and relatively treatable, but like all cancers, it's so much better to catch it early - yet so many people are too embarrassed to talk about poop problems, and they don't bring it up with their doctor until it's too late."
"I have ulcerative colitis and make sure all my friends know I'm totally comfortable talking about poop if they ever have any questions about whether something happening to them is normal or concerning."
dorunrun
Speak more. Speak louder. We've all been quiet too long.
Everybody has to have fun.

But fun is a word that seems to have many definitions.
I use to have friends who liked to have fun by drag racing.
Now in my dotage, I say... "No thank you."
When we were kids, we would ring and run.
But now, as an adult, that would really set me aflame.
Redditor VisibleConfusion12 wanted to hear about what some people's ideas of a good time, so they asked:
"What is something people want to do that you think is actually incredibly stupid?"
I try to keep my activities clean.
But drinking a bottle of vodka a day isn't high on the list of good ideas.
But that's my fun, not yours. ;)
Save your coins...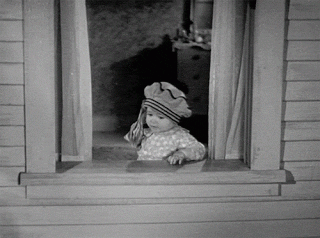 Throw Away Make It Rain GIF
Giphy
"Buy that shiny newer version of a thing you already have."
subtect
"Never buy new things until yours is broken or the upgraded version is tangibly superior in ways that matter."
The_Iron_Gunfighter
She lost A LOT of skin...
"Riding a motorcycle without leathers. A million things can happen so fast and there you are, sliding down the pavement leaving a meat schmear."
OkPenis-ist28
"My stepdad, who is a former EMT, was diving on the freeway and a couple on a motorcycle went past him, then got loose or the tire lost traction, they fell and slid in front of him, he slammed the breaks barely missing them."
"Went into EMT mode to help them. They were both wearing helmets at least. The guy was wearing a jacket and pants, Lady was in a tank top and shorts. Needless to say, she lost A LOT of skin!"
ArtRepresentative634
Tell the Truth
"Lying about not eating before any anesthesia procedure, especially outpatient procedure. You can aspirate and die even w a little bite of food or a sip of a drink (a sip of water and meds are usually ok). But go ahead."
Ok-Strawberry5238
"Lying to anesthesia about not using marijuana, crack, cocaine, heroin, meth, amphetamine, chronic pain meds like opiates, wine or alcohol regularly, vaping, cigarettes, benzodiazepines, or other street drugs. You might wake up during surgery because you're not getting enough sedation. Or worse have a heart attack, respiratory issues, and die. But go ahead."
Ok-Strawberry5238
No Air
"Exploring those small, tight-a** caves. Extremely stupid."
Galooiik
"But just think of the rewards! Deep down at the far reaches, there are dank, nondescript rocks to see! Rocks! No other way to do this other than to visit any other type or part of any cave anywhere."
"Then there's the glory of discovery. You could be the first to know there are more rocks further down. And you could be famous like the great cave explorer... uh.. hmm..."
bad_apiarist
Pet Boundaries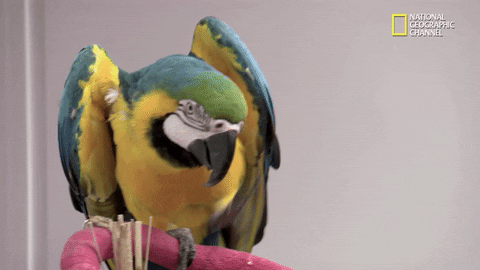 High Five See Ya GIF by Dr. K's Exotic Animal ER
Giphy
"Own exotic pets like tigers, wolves, bears or chimps."
GooglePixel69
"Venomous snakes. The snake people are both fully aware of how dangerous the snakes are and also overconfident in their ability to handle them."
jittery_raccoon
I love animals. All animals. But I do not wish to have several of them as pets.
Hard No!

No Way Bird GIF
Giphy
"Forgiving people who are totally unapologetic unchanging abusers. Nope."
Atzkicica
Be Responsible...
"Drive after consuming alcohol. All my friends hate drunk driving and talk about it. They tell their parents that we're smarter than them cuz of Uber... and yet I seem to be the only one in my friend group who refuses to drive after having drinks at a bar/concert/friend's house."
Karneveus
"Someone I know has gotten in 7 accidents in 3 years, 6/7 were caused by drunk drives If you wanna be AWAY from drunk drivers just don't drive too much at night."
VisibleConfusion12
Think First
"Having sex with no contraception. I've seen too many people having unplanned babies with people they barely know. Bad for the child, the dad, and the mom. Respect yourself and protect your future. Kids are expensive as hell and hard to raise even with 2 devoted parents ask any single parent."
Tiny_Teach_5466
"Agreed."
"Also, using infertility as a method of birth control. All of the infertile people I know who decided to rely on that and not contraception are all parents of unplanned children. Many times 'life, uh, finds a way.'"
paul_rudds_drag_race
Difficulties
"People who think they are smart but are incredibly ignorant and hard to work with but they pursue leading roles."
"So at my job, there is a guy that joined 8 months ago and is still not integrating as they should. They have 20 years of prior experience in a similar field but are totally ignorant mostly."
"Communication with them is hard since their English is broken and half of the talk is arguing since they want to be smart in every meeting."

"Leading people are not seeing this as a problem, he is considered a Senior expert and possibly be given a leading role. I told my superior I am going to leave if that happens."
MegaSUB
But WHY?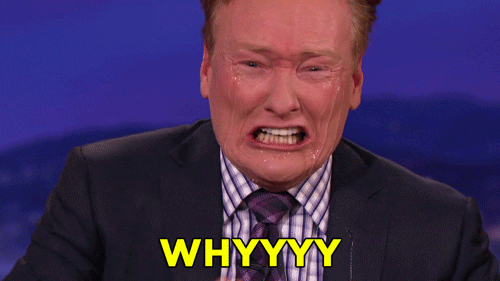 Why Me Crying GIF by Team Coco
Giphy
"Getting an eyeball tattoo. Do whatever the hell you want, just don't come to me crying, because you lost your eyesight. Nah, I don't feel sorry for you, that was your own damn fault!"
TheUnstableSteak
A tattoo where?
What are people thinking?
I have no words.
There are certain things men keep to themselves when it comes to life and dating.
And no one talks about the bro code much.
A recent Reddit thread gave us a chance to peek behind the curtain.
Redditor AMGBOI69420 wanted all the men out there to share some necessities, so they asked:
"What are some 'guy secrets' girls don't know about?"
Decisions.
Don't be afraid to make them.
Guys appreciate a decisive nature.
But don't be aggressive.
Thank You...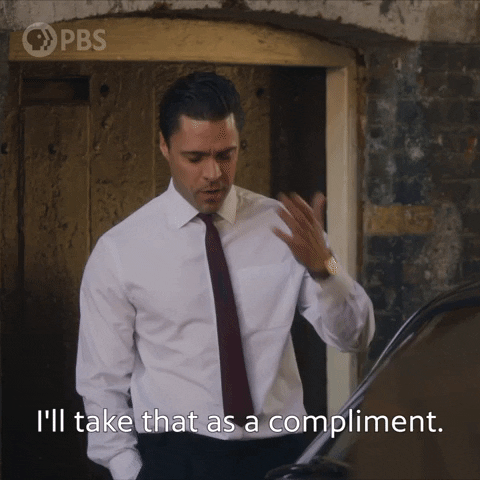 Episode 5 Thank You GIF by PBS
Giphy
"We will NEVER forget getting a compliment. I used the same conditioner until it went out of production because someone told me my hair felt soft and smelled nice."
LordSwitchblade
Good Morning
"Sometimes when it's up, it's not because we're horny. But don't let that stop you, Queen."
Spiceinvader1234
"I once had a guy tell me 'If a guy has a morning erection it doesn't mean you turn him on, he was probably just having a sex dream about someone else.' Ever since then I NEVER try to initiate anything in the morning. Is that true?"
LoisLaneintheRain
"It's because the body tests any function while you sleep and most of the time that time you begin to wake up it tests the function to get an erection."
Gennerig_LP
Back Up...
"Nice try honey, I still won't tell you where I keep my snacks."
XxLongoTxX
"Oh, I found them. Days before I was silently soaking in the glory of my private eye skills while we watched (XYZ) on Netflix, and relishing over the fact that the joys of your deceit will soon evaporate into the void during the exact moment you discover you've been left with only the lemon flavored ones."

TheOGPotatoPredator
And you are?
"Dudes can be friends for years and not know each other's real name."
theonetrueemanu
"I've lived in my house for 2 years. I chat with my neighbor just about every day when leaving for work. I didn't want to ask him his name so I looked up the property records to find out that information."
ku_chi_mun_chin
"I worked in a grocery store with a guy who went by his middle name. I went by a nickname completely unrelated to my name. We both found out we didn't know each other's real names until 2 years after we started working together."
Funkeysismychildhood
Breathe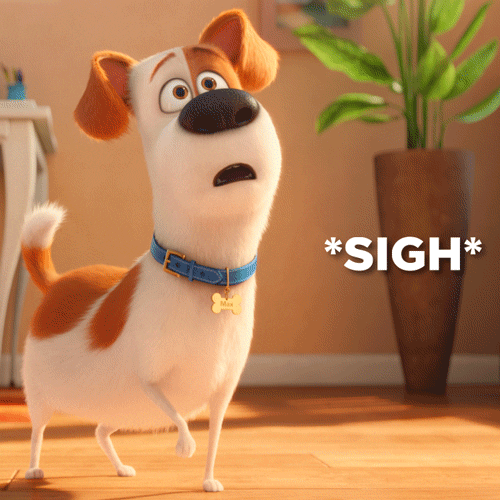 Tuesday Morning Reaction GIF by The Secret Life Of Pets
Giphy
"That big sigh my wife just asked about while we're watching the 10 o'clock news? Nothing profound, nothing bugging me, I just remembered to breathe."
Gudakesa
Breathing is everything. It can change every moment.
What Up?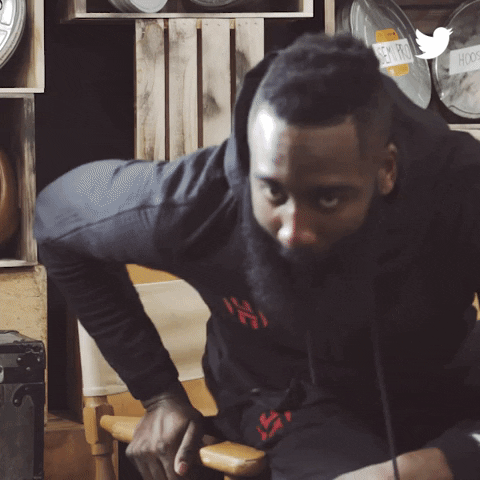 houston rockets yo GIF by Twitter
Giphy
"We have an entire language around the headnod."
baka2k10
"It's weirdly sophisticated too. You can actually tell how comfortable guys are around each other based on if they say hello with an up-nod or a down-nod."
Juxta_Lightborne
Fake it until...
"Sometimes, that male confidence that you find attractive is us totally faking it while shaking on the inside, insecure AF."
Ok_Technology390
"I just had this exact conversation with my husband the other day. I was telling him how he seems so confident and I would never guess that he's really nervous or that he's not sure of himself."
"I would've never dreamed he gets all nervous and all that good stuff still to this day with me. I don't feel like it's still sunk in completely bc I was so shocked at how nervous he was explaining he'd get at times lol so props to the guys who fake it til they make it. Keep on bc you're doing a good job 💯."
Exciting-Courage4148
Stay Calm
"We don't want to tell you certain things are worrying us because we do not want you to worry also… now there are just two people worrying, whereas before, one was worrying, and the other was happy, which is a reminder to us not to worry so much."
Mundane_Tour_3215
"It's a bit different if the person you're telling can do something about the issue, but for something currently unsolvable there's no reason to extend the misery to anyone else."
Zncon
Just say it!
"Please for the love of God let us know if you're into us. Don't wait for us to tell you first because we won't because we don't want to be called creeps."
Wunderbolts
"My current partner and I used to flirt and talk through text all day, every day for months before I told our best friends. I was so into him, but unsure how he felt. My girlfriend was like: he's usually just like that; he's friendly with all of our other friends that are girls and would even ask me if I wanted to stream things with him when [her bf and his best friend] was at work."
"So I put that to rest. But then his friend helped a little bit by interfering and he was nonchalant about his feelings for me to him. When I got the green light I should just do it, I admitted my feelings for him. We're close to celebrating a year in our LDR. We met in person for the first time a couple of months ago and he's coming here soon. Best decision of my life to just say how I was feeling."
emeraldpotion
So many secrets.
So many truths.
Lesson? Try not to worry.
Reaching 50 is a life goal.
Getting to that milestone is something we should all aim for.
So many years, so much life lived.
Which means there is so much story to tell.
Who can't help but look back and advise about how to do it better?
Redditor h-gotfred wanted to hear from the over 50 crowd, so they asked:
"To you Redditors aged 50+, what's something you genuinely believe young people haven't realized yet, but could enrich their lives or positively impact their outlook on life?"
There is so much to know about life.
And we have to age to learn it.
So let's chat...
Be Happy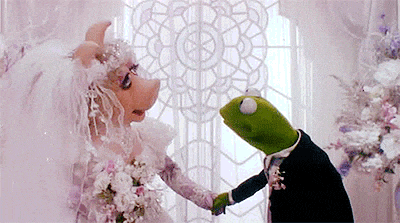 just married love GIF
Giphy
"Marriage/relationships should be fun, and happy. Life is hard, things get tough. Find someone that makes the tough times easier, not harder."
Inevitable-Mine6466
"Piggybacking off this and saying, even the happiest marriages get into arguments. It's not a reason to leave."
J3sush8sm3
Battles...
"Not everything that you disagree with deserves an argument. Pick your battles and let trivial things slide."
hail2theKingbabee
"To echo this: Not everyone you disagree with is 'wrong.' They are simply operating with different information. You can disagree with someone on an issue and still value the person. Don't let one issue define your entire relationship with another person."
A_Socratic_Argument
The End
"If you die, your employer will have your job posted before you are buried. Remember that when making work/life choices."
Justin9314
"I started my career at corporate headquarters for a large insurance company. I was doing GREAT, but I just didn't like the industry. I applied for a job at a major university and someone took a chance on me and gave me the position (transitioning from for-profit to non-profit is notoriously hard)."
"I made less money over the course of my career certainly but I wasn't on poverty wages by any means. But I remember about 5 years in, one of my old VPs was in town and we got together. His comment was 'We miss you, but you look so much happier, the psychic income is showing.' Insightful guy."
Reynyan
The Truth
"2 things I will be eternally grateful to my grandfather for instilling in me..."
"Failure is not an end state unless it is where you choose to stop. He loved to quote that line by Churchill whenever something didn't work out for me, Success is stumbling from failure to failure with no loss of enthusiasm."
"Honesty is the most powerful tool you can use to define yourself. Admit your mistake, frankly and honestly. The truth always comes out in the end no matter how big or small and it doesn't get better with age. You can give back something you steal, and you can help those you hurt but once they brand you a liar, it's all you will ever be."
iskandar-
Be Quiet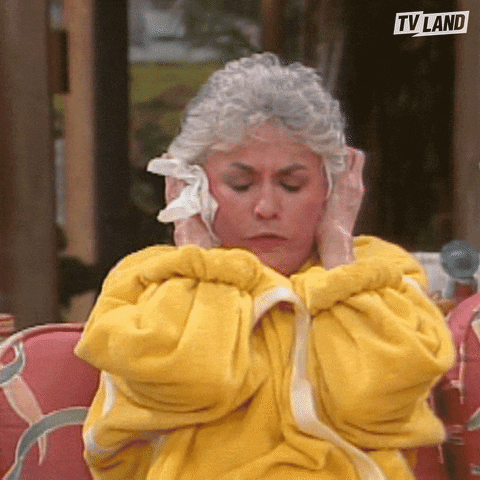 Golden Girls Rose GIF by TV Land
Giphy
"Unless you don't mind hearing EEEEEEEEEEEE like all the time day and night, use hearing protection in loud situations. Tinnitus is a bi*ch."
revnhoj
Take care of your ears.
One of life's greatest lessons!!!
Live by the Moon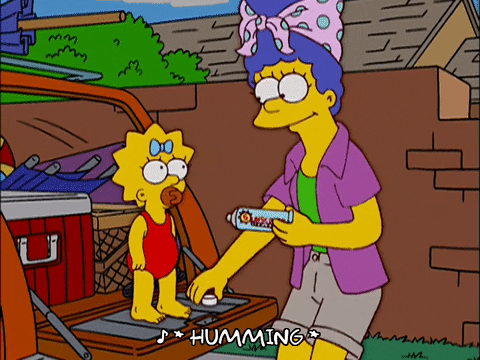 bart simpson maggie GIF
Giphy
​"Wear sunscreen."
nilecrane
"I just had a quick look at my 50-year-old upper chest, frequently exposed to the sun in my youth, and compared it to my 50-year-old belly, which has always been clothed and covered (I have never liked two-piece swimsuits). What a difference!"
HootieRocker59
Passions
"Take a genuine interest in what other people have to say, ask them follow-up questions about their passions in life. Don't just talk about yourself, or wait for your turn to talk. That's how you have a conversation, and build a relationship."
MayIServeYouWell
"Sometimes you gotta be careful with that. Pay attention if the other person is doing that too, it's important for you to share about your life. It can be kind of lonely when you know so much about your friends, but they don't know about you."
jacarelunar
Practice makes Perfect
"Every skill takes determined practice to master. I see my young friends/relatives try and give up on so many things because 'they weren't very good at it.' If you keep doing that, you'll never be very good at anything."
EarhornJonesI
"I love cooking - and find it easy and relaxing. I have hit a point where I can make several dishes that I can honestly say are far superior to what I could get at a restaurant. I love delighting my family and friends with what I cook."
"But the truth is - I've prepared thousands of dishes. I've practiced for 40+ years. I have f**ked up every single type of food there is at least once. I've burnt things. I've undercooked chicken. I failed to emulsify things that should have been emulsified. I forgot to set the timer. I've added too much salt. I chopped when I should have torn. I did all of the wrong things at some point. And because of all of these things, I can walk into any kitchen and make something delicious."
NewSummerOrange
63
"I'd say invest in your health by regularly exercising. My wife got me into running when we were in our twenties, and it has been a big part of our lives ever since (I'm 63). Nothing crazy, no marathons, we don't time ourselves or follow a strict training plan, we just pick a route, go at our own pace, and have fun. We still go 3-4 miles, 3-4x per week."
"I also started working out at the gym 3x a week with free weights in my 30s, and have been doing it ever since. I'm no Schwarzenegger, believe me, but I can still work around the house, move furniture, shovel snow and have fun tossing a ball around with the kids without injuring or exhausting myself. Between aerobic fitness and weights, I've been able to stay remarkably healthy my entire adult life, knock on wood. It's also been great for my mental health and managing stress."
"You don't have to go nuts and set unreasonably strict requirements for exercise goals or diet that a normal person can't possibly maintain - just do the best you can, make exercising a few times per week a habit, eat a reasonable diet (avoid fried stuff, eat fruit and veggies, lay off the sweets), and 40 years later you'll really thank yourself, believe me!"
lanky_planky
Plan Ahead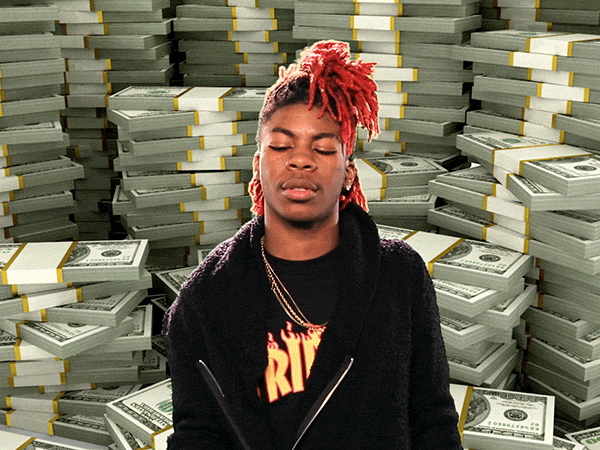 Make It Rain Money GIF by yvngswag
Giphy
"Debt can really ruin your life. If you want to take on a lot of it, make sure you have a good plan and run it by a lot of smart people first."
vanityklaw
Debt. Everyone should learn about avoiding debt as early as possible.
This whole list should be taught in Universities.