I love pizza! Who doesn't? I mean, I wouldn't be able to trust a person who doesn't like pizza. That seems like an enemy of the state. And I love many, many ingredients that are tossed on top of pizza. I will duel to the death if I must, but I defend.... PINEAPPLE, on pizza. Yes I said it. But I judge anyone ok with anchovies. They are the work of the devil. Let's discuss what is decent for a pizza.
Redditor u/dawnsic wanted to discuss blasphemy and pizza by asking:
What's the worst pizza topping EVER?
Any meat is a definite plus. Any vegetable needs discussion. Any fruit... we need a town hall. Not everything belongs on pizza. Let's see some ideas...
Lute Who?
"Lutefisk"
"Dried cod that has been treated with lye to preserve it. It's a Christmas tradition among some Norwegian American immigrants in places like ND and MN. Once soaked, rinsed, and baked in butter it takes on a gelatinous texture. I can choke it down when prepared well but it's not good."
Too Much Red
"I've mentioned this before, but I once had the displeasure of eating a pizza where they apparently decided to use ketchup instead of the usual marinara sauce. Worst pizza I have ever eaten in my life. Please never do this, people. Just because they are both red doesn't mean you can substitute one for the other!"
- Gurasola
The Sog...
"Worked at a pizza restaurant. A customer used to come in every Friday and bring us, sealed from the factory so we could use it behind the counter, baked tofu. Now, I've had baked tofu but this stuff was different. It was verging on silken. We would put it on there for her... with no cheese... and only a little sauce... and it would make the pizza into a soggy mess. She came back every week for one. Tipped us 5 bucks every time. It didn't even resemble pizza anymore. And it stunk when we cooked it... like feet."
Oy No!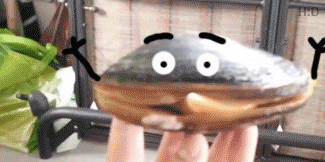 man oyster GIF
Giphy
"At a company lunch, one jacka** insisted on an oyster pizza. No one ate it."
I'm Dead
"Once found a cockroach baked into the cheese... So yeah, cockroach."
"Okay... now this is scary. Imagine it's baked in there but certain toppings are stopping you from seeing it and then you take a bite."
- ZooWap
Ok. I'm ok with a few things there and a few things I'm a big "NO" on! Oysters? Are you kidding? And roaches are everywhere, so be aware.
Horror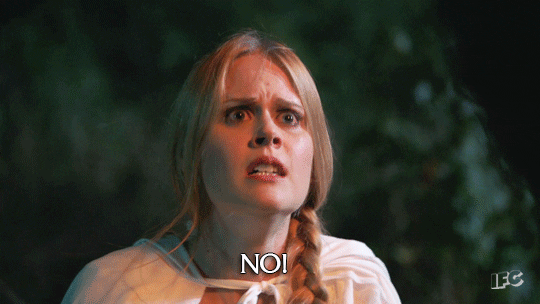 Janet Varney No GIF by IFC
Giphy
"Finally, I can pour my heart out. In Taiwan there are two types of pizza's with horrifying toppings. One has rooster balls as a topping, the other one has cilantro, century egg and pig blood cake as toppings."
Durian
"In Shenzhen they had a Durian pizza place. I couldn't bring myself to try it though."
"Edit: found someone that was braver than I was. This is a different shop, but it looks about the same."
"I've had it. The first bite or two with durian on it is ok. Then you go in for another and it's like, "I can't do anymore of this". And pull all the remaining durian off. The flavor is still there, but at least there's no giant chunks. And then you have durian burps for the next 6 hours."
- tnp636
In Korea...
"Whatever they're doing to pizza in Korea. Mayonnaise and cinnamon apple with chocolate syrup and one still beating heart of an artichoke or whatever. I dunno, they get weird with it over there. The impression I got was that in America we see pizza as a simple fast food and in Korea they see it as some kind of delicacy."
"Edit: ok in hindsight, artichoke heart isn't that uncommon. But it just sounded funny in the moment."
WHAT?!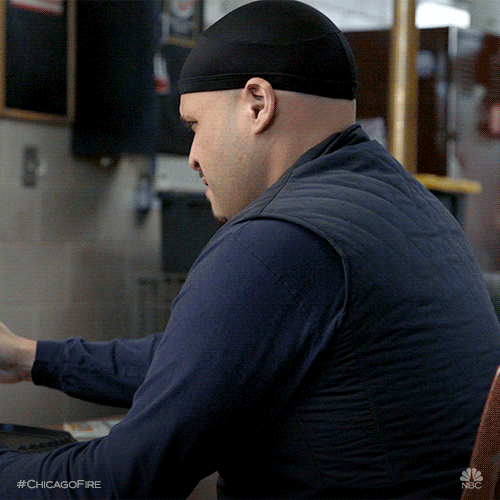 Excuse Me Reaction GIF by One Chicago
Giphy
"Peppermint."
"They make mint jelly. Get some of that, put it on a pizza, and try to eat it. You won't make it past bite 5."
Food has gotten so complicated. Why can't we just be simple? Don't overthink the menu. It can quickly get out of hand.
Want to "know" more? Never miss another big, odd, funny, or heartbreaking moment again. Sign up for the Knowable newsletter here.

Keep reading...
Show less
I've only ever been to a strip club once--okay, three times. Three times too many. The things I witnessed I still can't bleach from my memory.
So I've always had respect for all strip club employees because the "people" who frequent these hotspots can be crazy and obscene.
Seriously, I'd have to have a drink at all times. And I always wondered about the music masters. How do you DJ in a strip club?
You gotta control the dancer's music and then manage the mood. It's all too much.
Redditor u/Familiar_Sherbert_70 wanted to know what life is like in the booty-shaking room by asking:
Strip club DJs, what do you have to tell us?
I will say, the one thing I saw that shocked me when I visited a club or two, was how lovely the breakfast buffet was. For real, if you hit these places up around 4:30/5 a.m, you can get some good eggs.
Chow Time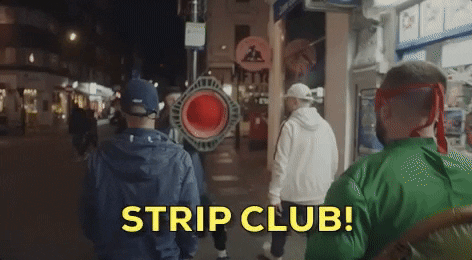 Giphy
"So when I was in college one of my roommates was a cook at the strip club, and he used to have us come in on afternoon Tuesdays/Wednesdays so we could eat for free. The bouncers were cool with it as long as we didn't cause a scene. That food was on point always, probably ate more fried chicken in a strip club than I have anywhere else."
Look Away
"I dated a stripper many years ago, only saw her perform a couple of times. One evening as she's about to start she stopped suddenly, walked up to me and said "could you do me a favor and make sure my brother and his mates aren't watching please?" Sure enough her brother and three of his friends were sitting at a table, has to ask security to escort them outside while she performed and let them back in afterward. Her brother was OK with it but his friends were pissed."
Pony Up
"Former strip club DJ here.
Almost always if you buy a stripper a drink, she asks for vodka and soda and the bartender pours from a special vodka bottle that's just water, and then the dancer and/or bartender pockets the money.
I never really wanna hear "Pony" by Ginuwine ever again.
Sometimes the best nachos in the city are there." - fugaziozbourne
Yeah, this all sounds like an unwanted reality show already. It's like people lose their minds and decency when they're in the shadows. You're still in public, act like it.
Wild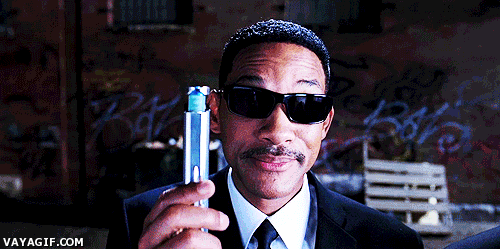 forget will smith GIF
Giphy
"Not a DJ but former dancer. if you tip them they'll play anything. Cue Wild Wild West by Will Smith."
Ten Percent
"I was a DJ for over 3 years. Made more money from tip-outs from the girls than I made from the club. Tip out was 10% of what the girls made. Most girls were honest. Some weeks I made more money than I make now. My girls were awesome, at least most of the time. It was an awesome time in life and I do mean awesome. Glad to be where I'm at in life now though."
Nudger...
"Some girls work as waitresses and shooter girls because they want to make the money but they don't want to take off their clothes so management makes them watch the dancers count their money at the end of the night to help nudge them along to the dark side."
The Boss
"My old boss was a strip club DJ in college. He said the number of dancers who hit on him so he would give them preferential treatment (shorter songs for lapdances, hype the audience for them, make their rival dancers bomb) ultimately lead him to quit."
Tips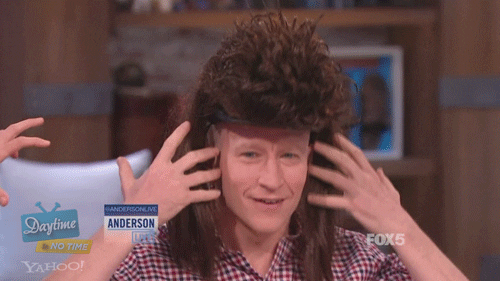 Anderson Cooper Hair GIF
Giphy
"Hairstyle tips on how to tie the mini ponytail behind a bald head?"
People are crazy and gross. Make playlists in your living room, your neighbors will love it.
Want to "know" more? Never miss another big, odd, funny, or heartbreaking moment again. Sign up for the Knowable newsletter here.

Keep reading...
Show less
Bullies suck! Why so you have to be cruel? What do you gain from it? At any age, trying to crush another person is so wrong. And coming from someone who was relentlessly bullied, I know of which I speak. So much of the time it feels like ALL the bullies in life seem to pounce for no concrete rhyme or reason. Not that there is ever a good reason to bully, but more often than not, they leave us with a big ole "WHY?" And some inflictions seem really dumb.
Please explain...
Redditor u/likeistoleyourbike wanted to discuss the people who decided to make everyone's lives more difficult, but in odd ways, by asking:
What's the most ridiculous thing you were bullied over and what prompted the bullying?
Is it how I look? Dress? Speak? Walk? Is it my love for Madonna or that I like tuna fish? If they had just explained I would've adjusted. But then I wouldn't be me...
Sing!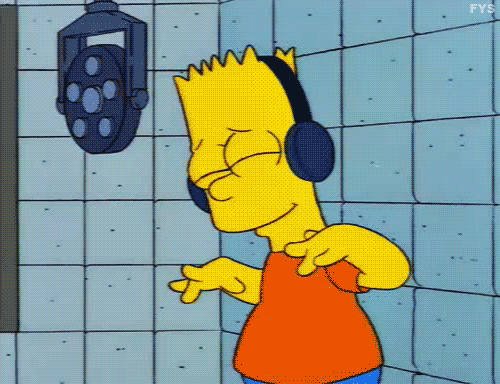 Moving The Simpsons GIF
Giphy
"Because I was listening to music in a school break, like literally. I can't listen to music??"
It's Cheese!
"I got crap for eating cottage cheese. Actually, that one had followed me into adulthood. People just really, really hate the concept of cottage cheese."
"Edit: 250 updoots for my cheesy childhood struggles. In retrospect, I should have realized that my reflections about how many adults are irritated by cottage cheese would only be confirmed tenfold by commenters on the internet. I have played myself."
- cjkcinab
'poor kid'
"I was bullied in middle school because I'm the first kid in school that had 120s crayola. It was an all rich catholic school and I was known to be the 'poor kid' and they didn't like the fact my grandma could get me that much crayolas lol."
- nipp1e
"LOL I forgot what a status thing crayons were as a kid. Everyone with a big box had it proudly displayed on their desk. And kids would try and steal "unusual" colors."
Weighted Down
"Got bullied for being fat AFTER I lost 16kg over the summer. At the time I was 5'4 and 59kg, definitely not fat and the kids who bullied me all weighed more than me. My classmates were dumb."
The Winder
"One time in 3rd grade I farted really loud during silent reading time. Some kid nicknamed me Fartacus, and it stuck for the rest of elementary school."
Who is angry at people loving music? Anger is all manifestation. But getting into the anger source of bullies will keep us here all year. Just keep reading...
Nasty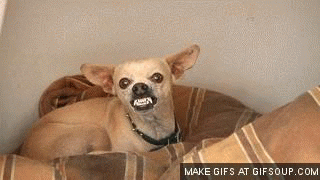 mean chihuahua dog GIF
Giphy
"I was bullied because my dad died. Kids can be cruel."
Blades
"Being respectful to the bully's dad. He started bullying me after that, when I stood up for myself he said 'I know I can't take you in a fight so I'll just stab you!' and showed me the knife."
"My "friend" in the 4th grade showed me his new switchblade and held it to my throat. He also taught me how to smoke e-cigarettes when they were hot crap (early 2010's). In hindshight he wasn't a very good friend."
Jumbo Jack
"My older brother was a chunky kid, didn't really do sports or activities unless forced. So around the time he was in 5th grade, he was being bullied and called "Jumbo-Jack" after the burger at Jack In The Box. His name is also Jack, so it worked. The younger kids picked on him too for it. Then when I started on the bus, they started picking on me, calling me "Jumbo Junior" even though as a kid I was skinny and athletic. Didn't matter to them."
Hooded
"That you can't see my upper eye lids easily when my eyes are open. They just get kinda shoved under my eyebrows and hidden out of the way. I was called a freak and a mutant. For having hooded eyes. I don't even."
Meow...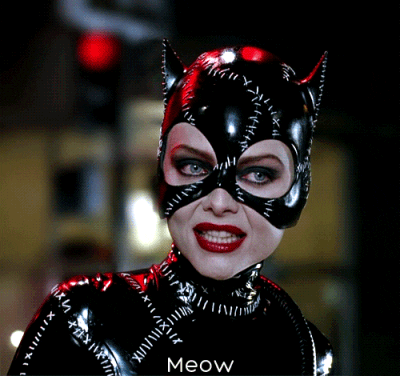 Michelle Pfeiffer Batman GIF
Giphy
"I have a cat without a whole tail, yea they made fun of me cuz of my cat. Life can be weird."
No rhyme, no reason... there is the theme of it all. That is good to know, would've loved to known sooner. Be kind everybody, we all need it.
Want to "know" more? Never miss another big, odd, funny, or heartbreaking moment again. Sign up for the Knowable newsletter here.

Keep reading...
Show less
Life is not guaranteed. Every second is fleeting and could be your last! Feel better about the state of the world? I do.
I'm not here to coddle you, I'm here for truth kids. Danger abounds like mosquitoes in summer. But... there is hope.
We can survive. Everyday we all face insurmountable, life threatening situations, just by crossing the street, or going to Starbucks. And in some instances we survive actual near tragedy.
Who hasn't heard the tales of people walking away from the jaws of life with barely a scratch scratch? It can happen, but often it's rare. So let's discuss them.
Redditor u/CrownedBird wanted to hear about some major miracles by asking:
What moment made you say "Yep, I'm definitely dead", but survived with no major injuries?
When I was in college my friends and I were constantly out galavanting, and of course, liquor was involved. One night on the way home from the most fabulous club I thought it was a great idea I drive because... wait for it... "I was the least drunk!" Perfect reasoning right?
Without a Scratch...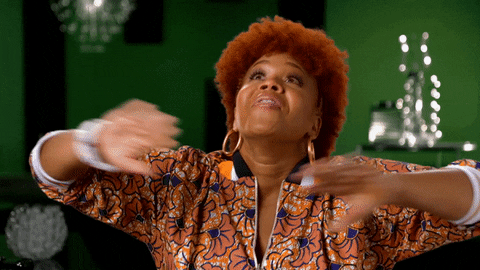 thank god singing GIF by WE tv
Giphy
"I survived a car crash that wrecked my car."
"Rolled twice, landed upside down, learned the hard way that I didn't have airbags (or at least they didn't deploy). Did have my seatbelt on though, that probably saved me. Paramedic said he hadn't seen a wreckage like that and have it end well. Not even a hairline fracture."
200 Stitches
"Not me, but my mom before I was born. She was riding in a convertible with a friend of hers. They came to an intersection and the friend wasn't paying attention and lost control of the vehicle. There was a big rig going through the intersection and they went right under the trailer. My mom ducked, the driver didn't not."
"Driver was decapitated, my mom was lucky and only ended up with a scalp full of glass and some serious psychological trauma. She had to get over 200 stitches in her scalp But nothing else significant. I think about it all the time and think how close I came to never being born at all."
- Laszerus
"dude let's climb it!"
"I had an idiot friend and we were hiking. We got to this waterfall and he goes "dude let's climb it!" I said no freaking way. He says "well I'm gonna do it and if I fall and die it's on you for not coming." So I climbed it with him. Got stuck halfway up on a slick a** rock. Pinched a nerve in my shoulder, so my right arm was useless. I thought I was certain to slip off the rock to my doom, but we managed to get me unstuck. That was the beginning of the end for that friendship."
Point Break
"I went out for a surf on a stormy day and thought to myself, "no one else is out, those idiots." Before being held down by 2 waves after eating it on the first wave of the set. First wave of the session. Was thrown down and held under and while being tossed around my leg rope wrapped around both my legs and one of my arms so I was probably being held at around 5ft under with only one arm free while my board tombstoned (board tip is barely visible at the surface but floats vertical like...a tombstone)."
"Finally managed to catch a breath between sets before taking another 3 or 4 on the head and for sure just thought... well this is it. No ones out, fishermen will find my body or my board. Managed to get my other arm free and got to shore very quickly and then avoided the ocean for a few days even though the waves were absolutely perfect. There's a reason no one was out, everyone else was 10 minutes down the road at another beach where the waves were smaller and cleaner."
Both Sides Now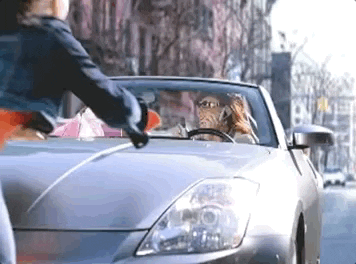 Giphy
"Tire popped going over a two lane road with steep drops on both sides."
"My car jerked to the side hard, and my car went sideways. Half my car hung over the side and luckily it's low so it bottomed out. I climbed into the back seat and jumped out the back door. Some dude in a truck pulled me out and I drove on a flat to the other side and swapped my tire out."
That all sounds about right...
And so when my besties and I were driving along the road we got lost in conversation, about boys. Like you do when you're blitzed and should be paying attention to the road, like many others...
Jump!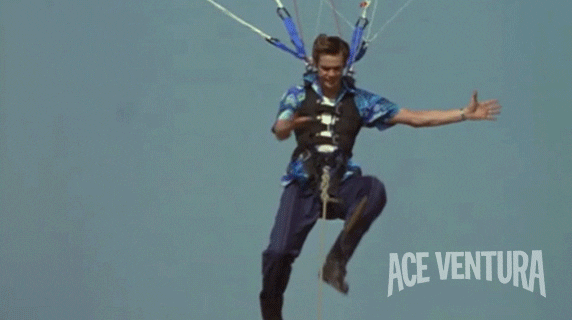 jim carrey falling GIF
Giphy
"Parachute deployed but failed to open. That was one of those moments, then training kicked in. Cut away failed chute, deploy secondary. But for a brief moment life was about to be over in my mind."
Games
"When I was a kid I was playing hide and seek with my siblings and I got the brilliant idea to hide in the trunk of the car. I meant to leave the trunk barely open so that it didn't latch but accidentally closed it too far and it latched. Mind you this was before they put handles in cars to open trunks from the inside so I was legitimately stuck."
"It was almost completely dark so I started seriously freaking out and I thought I was going to die, so I started yelling for help as loud as I could and was kicking at the back seat thinking maybe I could break the latch that keeps the seat from folding."
"I was probably only in there for about 5 minutes before someone heard me and let me out but it felt like an eternity. To this day I firmly believe it was because of this incident that I developed some minor claustrophobia. I still have serious fears about being in small, cramped and dark areas."
A Terrible Choice
"I was driving down a highway, doing 65 MPH, and suddenly my car started to shake. I tapped the brakes in reflex and my entire car flipped 180 degrees. I'm now facing oncoming traffic, including a semi truck. I was so close I couldn't see the driver compartment."
"I screamed and jerked the wheel, bringing me in front of a sedan with two people screaming as they watched me appear out of nowhere. I kept screaming and floored the gas pedal. Made it to the side of the road and cried for a long time. I had blown a rear tire. Hitting the brakes was a terrible terrible choice."
At least 90...
"I was driving home from college on one of those highways with only one lane in either direction and no shoulder. A guy in the oncoming lane didn't see me as I was in a small car. He thought he could pass 4 18 wheelers in one go and pulled into my lane going at least 90. There was no where for me to go. He flew off into the ditch to avoid hitting me head on, likely did severe damage to his car, but I lived!"
On the Gauley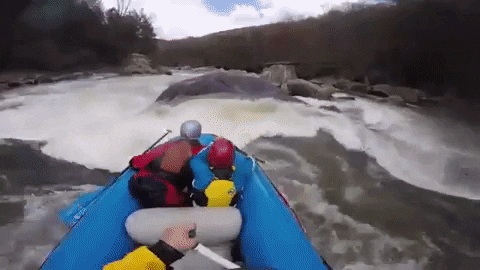 Rafting Raft GIF by Kern River Outfitters
Giphy
"Went white water rafting on the Gauley river and my raft flipped on pillow rock (one of the most famous class v rapids). Scariest moment of my life but, other than unexpectedly swallowing some water and almost vomiting, I came out completely unharmed."
See... everybody needs to pay attention more. That's the lesson.
Just like my friends and I. When we were not paying attention, and in all of our drunken glory, we hit the medium and flew across lanes. We plowed into a fence and did two... TWO 360 turns. We thought we were dead! We literally flew! But we all lived. And what I remember most is my friend Kate screaming... "TELL MY MOTHER I LOVED HER!!"
Be better people!
Want to "know" more? Never miss another big, odd, funny, or heartbreaking moment again. Sign up for the Knowable newsletter here.

Keep reading...
Show less
I'm always surprised to find myself surprised, even today. I know most humans are idiots but I can still be stunned by what will dribble out of the mouths of others; especially from those I thought were a tad... brighter?
I know we can be gullible but eventually, we catch on. Don't we? By a certain age, there is information we realize is just too bizarre to be real.
But I will say truth can often be stranger than fiction. So who knows why we think what we're thinking.
In this day and age of "alternative facts" I suppose I shouldn't be surprised. But I am.
Redditor u/Roerbakgroente was wondering what sort of "bizarre" facts and info people out there trust as true by asking:
What's the dumbest thing someone you know actually believed?
I know I'm never the smartest in the room, but I'm certainly not the lamest. But even I have dropped a few "bless you heart" moments from my mouth. So, I don't know everything. I'll live.
Me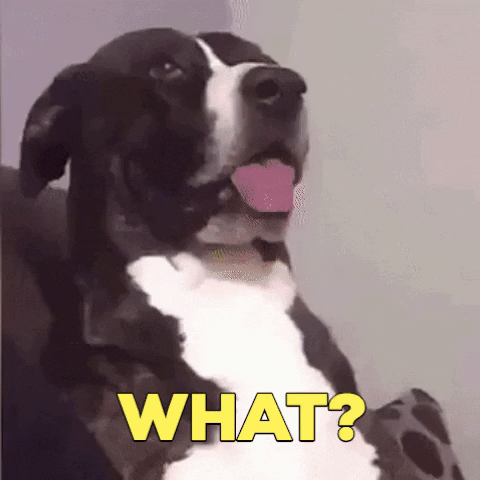 What Is It Reaction GIF by Nebraska Humane Society
Giphy
"That Eleanor Roosevelt was black. That someone was me."
Vegania
"When I was 16 I witnessed how a friend of mine convinced a dude that vegans came from a country called Vegania. He even doubled down claiming that his grandfather was half vegan and didn't tell him the truth until a week later. To be fair, the guy he was talking was the dumbest person I've met to this day, but still it was impressive."
Gumped
"My old coworker believed that Forest Gump was a real person. Her older brother even went to the Navy to follow in his foot steps. I know he was in the army but he want to the Navy because he felt it would make him a better shrimp boat captain. (He really did join the Navy and I'm not sure why)."
Smart Americans
"Back in secondary school, a guy (American) in my class honestly believed that the US colonised Britain and that Jamaica was one of the fifty states. The rest of us (international school, so many nationalities represented) had to correct him. I've met a lot of very smart Americans, but he was not one of them."
Option 3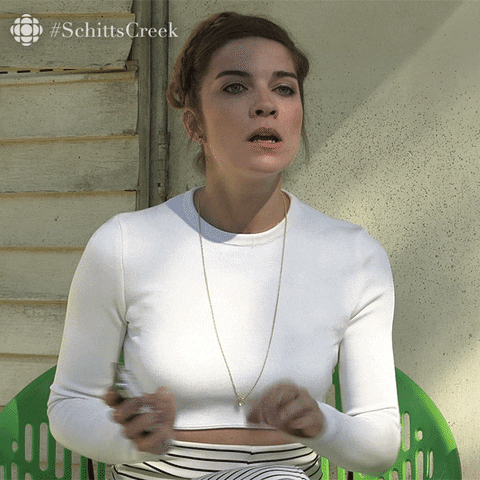 canadian wtf GIF by CBC
Giphy
"While I was changing my son, my brother-in-law walked into the room and asked if he was born with his penis?!? I told him, no I picked the one I thought was gonna be the biggest..."
How in the world? Nevermind... there is no answer. There is only surprise. Some of us really need to spend more time googling the basics, when not in school.
Test Clear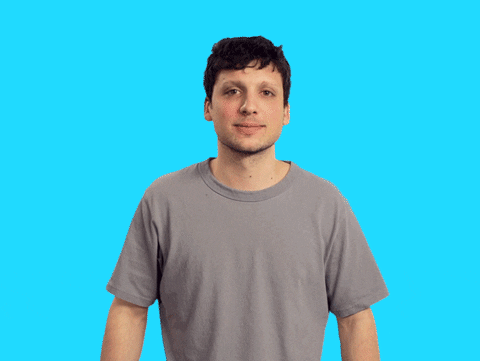 Red Eyes Pink Eye GIF by Originals
Giphy
"In high school, this guy I knew was getting drug tested (usually for weed). He believed that pouring eye drops in his cup would clear him. He ended up testing positive for meth."
Cows in VT
"I have a friend who holds a Masters' Degree. She is in her mid-30's. Two years ago, we were watching tv at my house and she was surprised that there were cows in Vermont. She thought that the farmers bought milk at the grocery store to make cheese."
"Of all the places to be surprised to find cows… Vermont? Like, we a 3.8:1 person/cow ratio. The highest in the frakkin' country!"
They're watching...
"That every traffic light was monitored by people, and they would just add a couple of seconds at the crosswalk if you were crossing on foot and needed a little extra time. When I said that was not at all how crosswalks worked, she said that she'd been on a tour of a city facility and saw the traffic control area with their TVs and they were 100% monitoring pedestrian traffic in this way."
- nonagona
In the Hills
"I used to work for a guy who convinced one of the secretaries that naugahyde came from an animal called a Naugahog. He also told her about Hill Cows, that had legs that were shorter on one side so they could stand level on the side of a hill. She never questioned what would happen if they stood facing the other way."
Take a Chance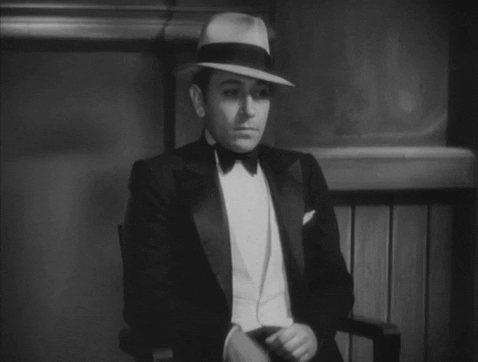 Giphy
"Everything has a 50/50 chance of happening because it either does happen or it doesn't. He would put his life on that. lmao"
Lord help us all. And by all I mean the human race. I'm going to bet half of the people in these stories have political aspirations. Why not.
Want to "know" more? Never miss another big, odd, funny, or heartbreaking moment again. Sign up for the Knowable newsletter here.

Keep reading...
Show less