You work and work and work until you drop dead. That sometimes seems to be the American way. At least the American way of a certain generation. Now of course it is true that one cannot be afraid of hard work, but it shouldn't be consuming your life. There are more efficient ways to be productive. Why make things more chaotic? That is the new thought. However the game plan of working smarter doesn't always succeed. Often life and work is just plain difficult.
Redditor
u/noyki86
wanted to know how some work ethics didn't go over so well by asking....
Work smart instead of hard - When does this not apply?
Foundation First.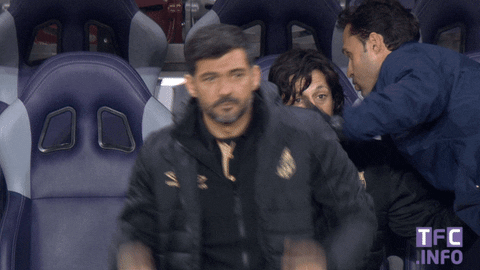 Giphy
Whenever you've just started a new job. While I hate the mentality "We do it this way because we've always done it this way", often there are good reasons for why something is done a certain way. Understand your job fully before you start altering the way you do it. Alwin_
Less for Less. 
I had a job that was task oriented- and hourly. I had a list of the same things to do every night to the property and I would sign out and go home whenever I was done.
I ended up getting more efficient at my job after doing them everyday so I was doing my tasks faster so I was done faster so they would send me home earlier so my checks got smaller and smaller.
In this case when I worked smarter it just got me less money. BlersianDonuts
Patience. 
When you've only just started learning something. When you know nothing, you can't know what's best to learn so just get started. After you've got your bearings, then you can assess what is best to learn and start working smart.
Some people might say choose a good course but I'd class that as working hard, not working smart. Someone else has done the thinking bit for you! TannedCroissant
"paid by the hour duuuude"
When you are paid hourly. NowMoreAnonymous
Used to work with an American chef (in a steakhouse in Australia) who worked at a singular pace regardless of speed of service or time constraints. His favorite words, in a heavy accent: "paid by the hour duuuude"! criti_biti
Lift Bro!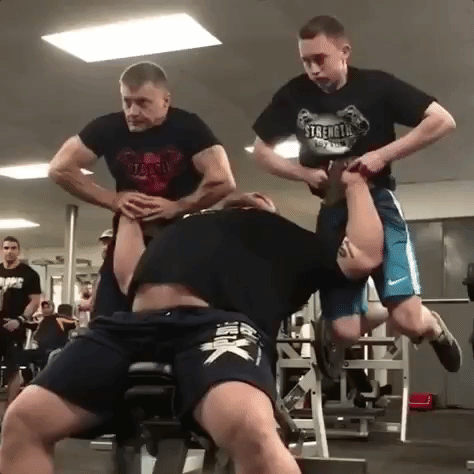 Giphy
Weightlifting. You can try and find the optimal program... but you'll have more success just picking something and then working your butt off than anything else. pm_me_some_kitties2
Coded. 
Coding contractor work paid by the line or letter. Yes you could spend a good 20 minutes making sure your regex is right and have that function be 4 short lines long. But you could ALSO make it a massive if/else statement and get it up to 60 lines easily then you gotta act like a first year CS student and make really long unnecessary comments about every single line, to double that count! TGotAReddit
Cracked! 
During CPR. Smart helps, but it's hard work if you're doing it right. drunken_monkey9
Its quite common saying in med field that "During well performed CPR you might crack few ribs. BUT YOU DON'T HAVE TO CRACK THEM ALL!" Zourtyx
Don't make yourself redundant.
When "working smart" means automating your own job. Your boss will be really thankful - and fire you because you're no longer needed. Don't make yourself redundant. EzraSkorpion
I made myself redundant once, the company just put me somewhere else. I then made THAT position redundant (this company wasn't exactly a model of efficiency), and they put me somewhere else. Getting rid of an employee who finds efficiencies where no one else has certainly happens but if you're working somewhere that isn't 100% short-sighted there's a good chance they'll want to keep you around. nph333
Up & Go! 
Moving. Former mover for about three years here. Your job is literally to pick people's crap up, put it on the truck, take it to the unload and pick it up and put it in their house. The amount of times I had to stop and tell co-workers to quit messing around with trying to engineer some solution to make it easier to lift stuff. Like naw, man, just pick it up and go.
I've been out of moving for a couple years, but was helping a friend move over the weekend and so many times I just wanted to scream "Stop trying to over-think this; pick your sh!t up and put it in the truck!" bohnzy
Put in the Work!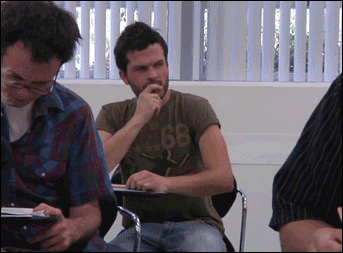 Giphy
When you're in college. You wouldn't believe the number of students senior year that still wanted to cheat to get the grade. If you don't know the content and aren't willing to put in the work, you shouldn't get the chance to compete in the job market or design and build things that transport people. (Aerospace Engineering). fearlesspoet
Keep reading...
Show less
"A thousand devils!"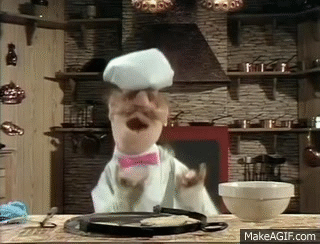 Giphy
Swedish: Many mild curse words (similar to "darn") are just numbers (or old-fashioned ways to say numbers):
Sjutton också! ("Seventeen also!")
Tusan! ("A thousand!")
Attans! ("Eighteen!")
Apparently, this came from expressions like "A thousand devils!", but which were then shortened and mild into just the number. "Sjujävla" (seven-deviled?) is still used as an intensifier. TypingLobster
Tapestry. 
In Swahili, only three colors have "direct" words: black (nyeusi), white (nyeupe), and red (nyekundu).
All other colors are comparatives, e.g.:
green - rangi ya kijani: "the color of leaves"
gray - rangi ya kijivu: "the color of ashes"
maroon -rangi ya damu ya wazee: "the color of the blood of old people." mlimame
Explain Celine.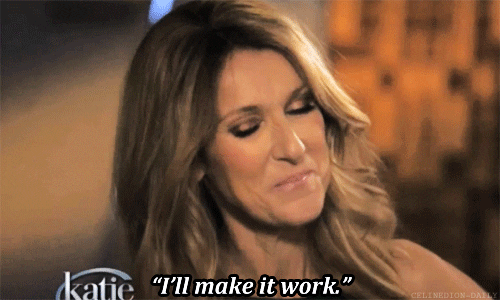 Giphy
In French French the word "gosses" means children, but in Québécois French that word means testicles, so if there's an old guy who's very enthusiastic about showing you a photo of his gosses, better pray he's French. Callalilly45
For the Love of Liver. 
Something I find funny about Farsi is the saying "jeegaret-o bokhoram" which is an expression meaning "I love you" but it literally means "I want to eat your liver". Similarly "jeegare mani" means "You are my liver", though this one makes a bit more sense because it's like saying "I love you so much you're a part of me".
Edit: Looks like there are even more liver sayings. "Jeegaret besham" means "I'll be your liver"/"I'll do anything for you". There's also "kheyli jeegari" which means something like "You're such a cool person" but it hilariously translates to "You really are a liver". Apparently all this is because the liver is such an important organ, like the person is important to you. Hotrod20006
Buy a Vowel.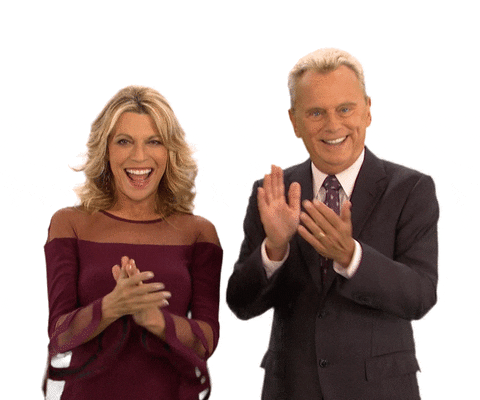 Giphy
In Romanian, you can build a sentence out of vowels only: "Eu iau o oaie" - "I take a sheep"
EDIT: As publicly requested, here's an attempt to pronounce this in English (just not very accurate):
Yeaw yow oh wa-ye. Vladimir-the-Great
Billions. 
I learned today that a billion in Spanish isn't the same as a billion in English. sololloro
Edit: For context, I'm American and I was talking to my Colombian coworker. Apparently the "other billion" is more universal than I thought and Americans are just...wrong. Which isn't surprising!
Even in English, you get the traditional British billion (which no one really uses any more) and the American billion. FakeNathanDrake
The King's Speech. 
The Korean alphabet was single-handedly invented by the King in the 15th century. He was tired of writing Chinese characters in Korean, so created a completely different writing system that was easier to learn and more adaptive to the Korean language. -__bean__-
"Ó o auê aí, ôu!"
In Portuguese....
"Ó o auê aí, ôu!" can be understood as "Hey, check out this messy situation that's going on over there". It's old slang but quite universal. Another meaning would be something along the lines of "Dude just stop, you're making a fool of yourself".
Edit: Brazilian Portuguese, that is. Enigmagico
Oh Danny Boy.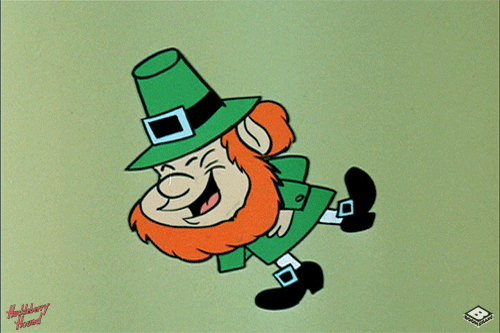 Giphy
Irish people (particularly older generations) have their own version of English where they say sentences in an order that makes no sense grammatically but it makes perfect sense to any other Irish person. This is because the sentences are directly translated and word order is strange in Irish. Also as a result of this we say certain phrases that make no sense to anyone (I'm irish living abroad and I keep forgetting this).
Also just the fact there's 3 different ways to say the number two depending on context
A Dò (a doe) is if you're counting numbers as in one, two, three
Dhá (gaaww) is if you're counting things
Beirt (birch) is if you're counting people
Edit: There's a fourth way to say two
You use the word "dara" to say the second thing. The_Confession_Box
Keep reading...
Show less
People need to calm down when they are bestowed a little bit of "power." It's of course a great thing to be trusted with more responsibility at works, it makes you feel seen and that your work is appreciated. And it is of course a fantastic quality to make sure everyone is working together so that everything is running at 100%, but let's remember that a little power makes you no better than anyone else. Nobody needs a parent at work or a snitch, just do your job and be pleasant. You're not the HR police... unless you are the HR police.
Redditor u/namey___mcnameface wanted to discuss the ego trips some people have had to be witness to by asking.... What's the least amount of power you've seen go to someone's head?
Keep Reading Conan!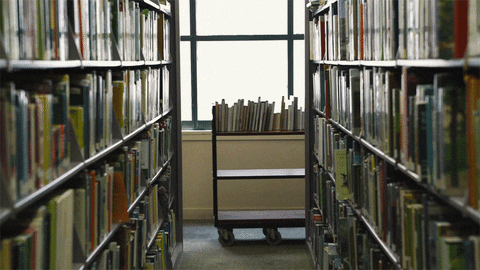 Giphy
Teacher here: We had a school librarian here who berated the children about the most minor infractions and even questioned kids about why they wanted a particular book. She would often yell, "this is MY library." The kids called her Conan. alphasquatch1968
Theatre Patrol. 
I ran a movie theater. One guy was told to go and do a theater check, which was basically ensure the emergency exit was closed and that no one was doing anything unruly. Dude really got off on telling people to put their feet down. He was studying to go into law enforcement. I was legit scared by how much he delighted in getting into people's faces because he felt he had real authority in this scenario. chalmun74
"in charge"
I left a kid "in charge" of the classroom while I stepped outside for two minutes to consult with an administrator.
I came back and he had a list of everyone who needed to be suspended.
Edit: no, his name was not Dwight, for everyone asking. Also, holy crow 5k upvotes and more in the comments, surprised this resonated with so many people. becauseiamtheDM
So Fast. So Stupid. 
My friend put a cold air intake in his '95 Honda Civic.
Some guy was trying to pass him on the freeway and my buddy was like, "let's show these guys what real power looks like," then he floored it. The car gently accelerated to maybe 75mph before we overtook the other car, but my friend acted like he just won the Indy 500. J-Dizzle42
Objection Mom.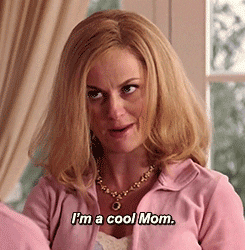 Giphy
My mum took my dad to court. The court agreed with her on the littlest thing and now she let the power of that go to her head and thinks she is going to win every court order.
She has lost at least 2. ChrisJamesCostello
Mind your business Karen! 
At my company of 80 people we have an "HR assistant" that is inexplicably in charge of the receptionist. She does nothing but make the receptionists life miserable, and has for the previous 4/4 receptionists.
She'll reprimand them for: their clothes, posture, smiling too much, not enough, arrangement of workspace, cleanliness of workspace, keeping water at the desk, keeping food at the desk, using the bathroom too much, etc. It's like she saves all her anger in her whole life and takes it out on the only person who is obligated to listen to her. gertgertgertgertgert
Senior Moments. 
I work on a team of programmers.
One of the guys is terrible, and screws up all his projects. But for some reason he's never been fired, and he's been with the company forever.
Somehow, he got it into his head that he had "seniority". So whenever the boss would be out of town for a day, or call in sick, he'd immediately start walking around asking people what they're working on and assigning them tasks, as if he were the manager.
The actual manager eventually sent the whole team an email clarifying that if somebody was going to be left in charge, she would let us know.
His tiny amount of perceived power was completely removed. =P Luckboy28
This is how I do things.
Mom had a house-cleaner that came every 2 weeks for about 3-4 hours each visit.
The cleaner would rearrange Mom's things, including items in her "curio cabinet," kitchen cabinets/counters, and other personal areas (like her jewelry box, figurines, and hygiene items in the bathroom).
When Mom asked her to please stop doing that, the cleaning lady said: "This is how I do things. If you don't like it, find someone else!" Back2Bach
Discord. 
Moderator of a discord channel....
Not the whole server, just one particular channel with a couple dozen people, out of a server with nearly 10k users.
He started tripping, instituted this insane code of conduct he stole from wizards of the coast, including a clause that everyone had to respect him, and not block his messages, or they'd be banned.
The absolutely wild thing is no one had ever heard of this guy before. The last time he'd said anything in the whole server was two years prior. rexxar-tc
Genghis freaking Khan.....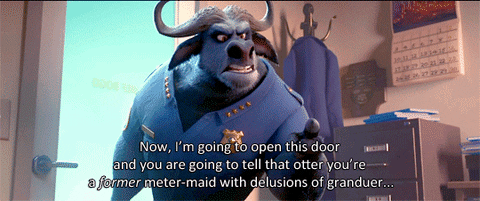 Giphy
You'd think the guy driving the miniature car that writes tickets for meter violations in my town was Genghis freaking Khan. jwfowler2
I was once parked in a loading zone in front of the restaurant I worked in loading a catering order in my car. I was told that wasn't allowed? When asked what a loading zone is for if not loading, he could not give an answer. latka_gravas_
Keep reading...
Show less
Sometimes you're just not meant to master something. Some people can't swim, others can't figure out Geometry -- WHY DO WE EVEN NEED GEOMETRY ANYWAY?! It's ok not be brilliant at everything. We all have our strengths and weaknesses... that is life. It does make any of us less special than the next person. Let's chat about it.
Redditor u/Stationerylover_ wanted to know who would admit that they finally hit a wall by asking.... What's something that you've never learned to do?
Keep reading...
Show less
Secrets will always find a way out. Every family... every person has them. So be prepared to divulge. Often we learn that divulging is a necessary for the world. We all have demons, secrets and skeletons, if only we could discuss with others. Some secrets are crazier than others, that is part of the fun.
Redditor u/wangalex1 wanted to know who was willing to discuss some family tales long hidden by asking..... What part of your family history is interesting, rare, scary or disturbing?
Keep reading...
Show less