Having to work for a living is hard work.
Some jobs come with difficulty and two extra sides of stress.
So the last thing people need is unwarranted hate.
I'm so glad I work from home. Writing alone.

I have issues with me, but that I can deal with.
I do hate internet issues.
But that is warranted.
Redditor PM_ME_URFOOD wanted to talk about the jobs where a ridiculous amount of vitriol is all part of a days work. They asked:
"What profession gets an unjustified amount of hate?"
Waiting tables was always the bane of my existence. Customers are rude. Staff is rude. It never ends.
Filthy Hours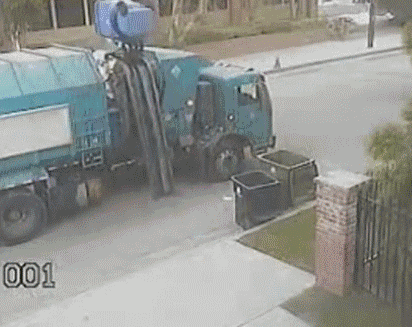 Fail Just For Laughs GIF
Giphy
"Trash men. They're looked down on as dirty and uneducated, but they do a hard job that is absolutely critical to our public health."
kirkl3s
You're Out!
"Youth sports officials. I umpire baseball as a hobby and the way parents act is deplorable."
kennsing75
"The parents on the other hand deserve loads of hate sometimes. I was a coach for soccer and volleyball while I was in the Air Force. You would have loved to be a sports official for our leagues at our base. If a parent got sh**ty they are immediately ejected, no questions, and reported to whoever is their higher authority. It almost never happened."
DaniTheLovebug
Behind the Counter
"Any customer (client/patient) facing job. They get the abuse that stems from managements decisions, mistakes and incompetence."
HighlyOffensive10
"I did customer service for automotive companies at a call center for years. People get so unhinged, between dealerships, management, people calling into the wrong department, angry customers who were itching for a fight over a rental car. The job paid for five free therapy sessions a year, but honestly, it would take every ounce of restraint not to break some days."
"You aren't allowed to defend yourself or hang up, you can't transfer them to supervisors for a call, you technically work for a third party company that exists to keep the customer from ever actually speaking to the corporation. It was the worst job I've ever had, and that's coming from someone who used to work at a seafood processing plant."
Bromelia_and_Bismuth
I'm Hungry
"Food service. The workers have to eat too, you know."
stinky_cheese33
"Working fast food sucked. Not because the job was hard. But because people were *icks. For like, no reason. Working in an actual kitchen also sucked. Not because the work was hard, but because you never did it quick enough and your boss was a *ick for like no reason. But at least you didn't deal with customers."
thedankbank1021
Too much stress...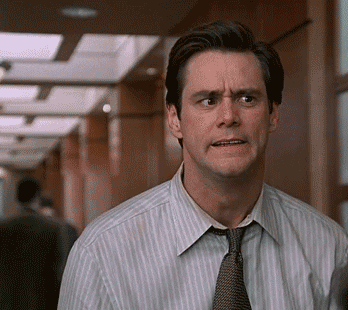 Jim Carrey Omg GIF
Giphy
"Defense attorneys. People hate them because they defend violent criminals. However, as one lawyer put it, their job is not just to defend these people; their job is also to make sure that the cops did their job correctly."
TomoyoHoshijiro
I've always wondered about defense attorneys. How do they reconcile their morals?
They're Smart Too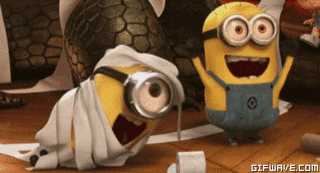 will birth control GIF
Giphy
"I live in Germany and currently in my (hopefully) last semester of university to become a pharmacist (4 years of university, one practical year and three exams of state required). A lot of people here think pharmacists are only cashiers and don't know we get a scientific education. And God help me if I question a doctor's decision."
this_is_lune
Hard Hours
"I usually just lurk as a guest, but I made a Reddit account just for this. Cooks for public schools. They are constantly overworked, underpaid, and disrespected. Most schools have only a few ovens and microwaves, so school chefs have to either jam unsafe amounts of frozen food into ovens and microwaves, which is a giant fire hazard, or work non-stop from early morning."
Clingitty
Green Thumbed
"Plant breeders and plant geneticists. Imagine you're a plant nerd and you spend your life studying genetics so you can figure out how to improve food crops. Like, to make them yield more, taste better, be healthier, survive drought, etc. But on the internet, you're apparently trying to poison the world and control the food supply."
kjhvm
Heartless
"Veterinarians. My doctors CONSTANTLY get yelled at or called heartless when, for instance, we refer them to a hospital more suited to care for the animal than us. Like bro we didn't just tell you know we are giving you options and trying to ensure you seek the proper care. Don't call me a heartless b**tard for that crap."
Zfullz
No Fun Involved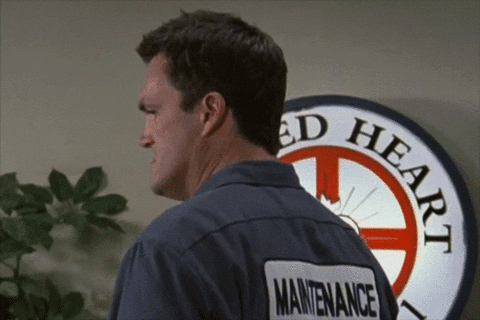 Angry Neil Flynn GIF
Giphy
"Janitors. Trash-related work. Sewage workers. Plumbing."'
SubiWhale
I feel for everyone in these jobs. They deserve better.
Want to "know" more?
Sign up for the Knowable newsletter here.
Never miss another big, odd, funny or heartbreaking moment again.
Keep reading...
Show less
There are humane ways to tell someone to go home after a... liaison.
How can one be so rude after being so intimate?
I'm not saying you have to snuggle and profess love, but damn, a quick... "thanks, I hope life is kind to you" goes a long way.
Redditor sumyungdood wanted to hear the tea about the times they had to tell a lover to take a hike. They asked:
"What is the worst way someones asked you to leave after sex?"
Tell me your worst. Mine our stories where I had find my clothes in the dark and sneak out naked.
Don't ask...
A Late Run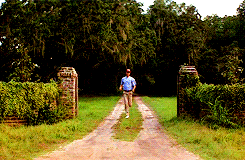 Tom Hanks Running GIF
Giphy
"Asked if he could drive my car to the gas station to buy cigarettes and when he came back he told me he left my keys in the car and it was running."
TopOcelot13
Beefed
"An old friend invited me over for her famous beef stew. I got there, we fool around, had sex, then right after she handed me a tupperware of the stew and said 'you got sex and stew, now please leave.' Still not sure if that's the worst way I was kicked out or the best."
TheRockMan31
"Most of the people here didn't get stew. You did okay!"
livesarah
'is it that obvious'
"Went home with a girl from the bar. After we had sex, she said something like 'soooo... think you can get an Uber now? If not, I GUESS you can sleep on the couch for a few hours.' Here I was, sitting on some random girl's couch trying to find an Uber at 4 AM. Mercifully I did find one and when the guy picked me up he said 'so, your hookup kick you out?' I said 'is it that obvious' and he replied 'you weren't the first one I drove back to their car tonight and you probably won't be the last.'"
apocalypticradish
Yummy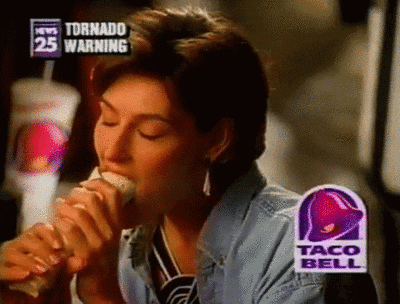 Hungry Taco Bell GIF
Giphy
"Go grab some Taco Bell. You can eat it on your way home. Honestly it was better than the sex. And I don't even like Taco Bell that much."
Nobody_Wins_13
I hate Taco Bell. And since reading this... I hate people.
Mrs. Robinson?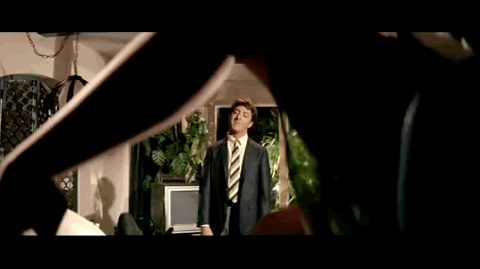 Seduce Dustin Hoffman GIF by Top 100 Movie Quotes of All Time
Giphy
"She lit a cigarette, then looked at me for like 20 seconds, and said 'Well, bye.' I just got dressed and left. Never saw her again."
Rhalellan
And you are?
"While dozing off, he gently tapped my shoulder, and said: 'Maribel, you can't stay here.'"
"My name is not Maribel."
tikkichik21
"See this is what happens when you don't let people talk about Bruno."

Brendanlendan
Go
"He got off me and started looking at pictures of other women on Instagram, and commenting on how much more attractive they were than me and told me 'oh yeah you can go now.' We were best friends for like two years up until that moment."
Caramel_Cappucino
"I'm open minded but this is exactly why I often don't trust male friendships. You could even be a lesbian and one moment of vulnerability they may take advantage of that. I know it's unrelated but your experience made me upset and I'm sorry you had to go through that."
L8NiGHTFLiGHT
second time...
"He rolled over, grabbed his phone, and without even looking at me said 'find your clothes, you know where the door is' and just laid there on his phone ignoring me while I gathered my clothes and left. He tried texting me a few days later because he was drunk and horny so I told him 'you know where your hand is' and blocked him."
olivinemultichrome
Gross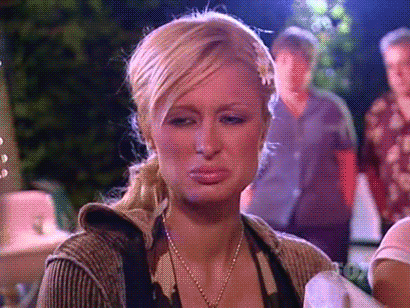 Paris Hilton Reaction GIF
Giphy
"We were good friends for a few years before hooking up after a night of drinking."
"Halfway through sex he told me he can't actually do this because he wanted to get back with his ex and can't mess it up because she's the hottest girl he'll ever be with. He lived in the middle of nowhere and I couldn't leave until the morning so he made me sleep on the couch."
barontayto
Wow. Some people are truly disgusting. How do you treat other humans this way?
Want to "know" more?
Sign up for the Knowable newsletter here.
Never miss another big, odd, funny or heartbreaking moment again.
Keep reading...
Show less
Being home alone isn't always the most tranquil thing.
No one is there to help or protect you.
And things that go "bump" in the night... sometimes they do more than bump.
Redditor ag9910 wanted to hear about the times home felt like an unsafe place to be. They asked:
"What is the scariest, strangest, most unexplainable thing that has happened to you while home alone?"
I'm always freaked out when I'm home alone. Lights on. Yeah, my electric bill is high.
Dorothy?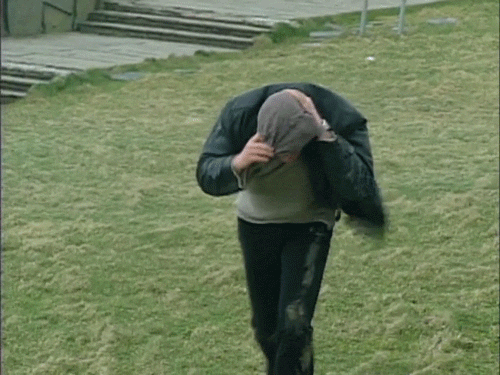 Wind Conan Obrien GIF by Team Coco
Giphy
"I dreamed the front door blew open at the exact time the house alarm went off... I hopped up and sure enough, the front door was open. No intruder."
fatowl
I See You
"Not home alone but only one in right side of the house. Went to my mom's bathroom to wash my hands and saw a pair of feet behind the half open door. Laughed and said 'very funny Ma, I see you.' then finished up and left. Bumped into my mother in the kitchen unpacking, nobody else was in the house. I'm glad whatever was behind the door didn't peek out."
SatanWithFur
"It's Doug!"
"One night I had forgotten to lock my apartment door and woke up in the middle of the night. My bedroom door was about 2 feet from my front door, as you walked into the apartment. First a big dog ran by, then a person. Holy crap I was so scared and I screeched 'Who is it?!?!!'"
"A man said 'It's Doug!' As I was thinking to myself, who the f**k is Doug, he said 'oh, crap.' He turned around to go back out the front door saying 'Sorry.' I asked 'Didn't you have a dog with you?' He said 'Oh, yeah. Hey, c'mon!.' He left, his dog ran out after him and I locked my front door."
"Edit: glad you all thought this was funny, because I did too, once my heart quit trying to beat right out of my chest! The next day the girls at work thought I was crazy for not being upset, but eh, done is done. Peace!"
scarletohairy
Confused...
"My sister and I were home alone and we heard someone big running up the stairs. The stairs make lots of noise with slight pressure so when there's someone big on them you can tell. I went out of my room to check but saw no one anywhere and my sister also came out of her room and she asked if that was me I said no and we both looked around to see if there was anyone but found no one in the whole house. We were confused and called our parents and just waited until they got back and that was that."
JtSudbury04
I See You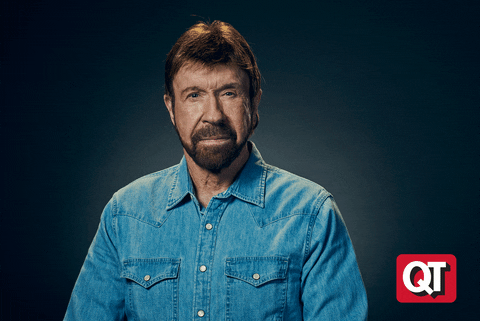 Staring I See You GIF by QuikTrip
Giphy
"I very clearly saw a guy walk into my room. But when I went after him there was nobody there. I checked in the closet, under my bed, everywhere one could hide in my room."
HighlyOffensive10
This is why home video surveillance is key.
"NO"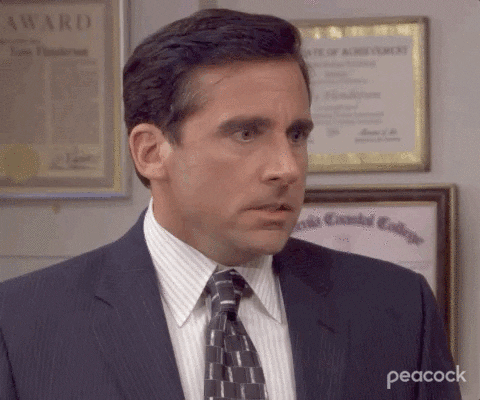 Season 5 No GIF by The Office
Giphy
"My parents were on a road trip, just left, and I sat down at my desk. I thought 'Weekend alone by myself' and a voice yelled into my right ear 'NO' so loud it hurt."
Th4ab
Wild
"I managed to lock myself out of my house on my birthday during a tornado while trying to bring my cats to the basement for safety. I later found out that the tornado was approximately a couple miles or less from me at that exact time. The sky was green and it got weirdly calm and then I could hear what sounded like a train coming before I found an unlocked window to climb through. Wild times."
SilverGnarwhal
Saturday morning in the 80s...
"I wasn't home alone but I was awake by myself one Saturday morning in the 80s when I was around 7 or so. I believe my mom was the only one home because my dad went to the lake to go fishing that weekend, and I'm not sure where my older brothers were, maybe they went with him, idk."
"Anyways, my mom's sleeping in, and I'm in the living room by myself, watching Saturday morning cartoons and making a fort out of sheets and cushions. Something made me turn around and I saw my dad in his pajamas standing in the hallway entrance with his hands on his hips, looking the mess I was making and shaking his head."
"He then turned around and walked into my room, which was just off the hallway entrance. Dude. I didn't even look, I just booked it to my parents room and woke my mom up. I don't remember what happened after that, this was around 35 years ago. And yes, my dad was fine, nothing had happened to him."
smriversong
Get the Bat...
"I was at home by myself on a call with some friends when all of a sudden my dog begins to bark like crazy, which was odd since it was the middle of the night and he's usually sleep. I go downstairs to check on him and find him barking at our hall closet, terrified I grabbed my bat that I keep in my room just in case and open the door. There was nothing out of usual at first at then I look down and notice a familiar looking object at the bottom of the closet."
"It was my mom's necklace she had lost when I was 9, (i'm 15 now just to put in perspective how long it's been). I showed it to my mom at breakfast and she was just as shocked as I was. I still have no clue how it got there or how my dog knew it was in there, definitely one of the oddest occurrences of my life."
SomeRandomIdiot14
Meow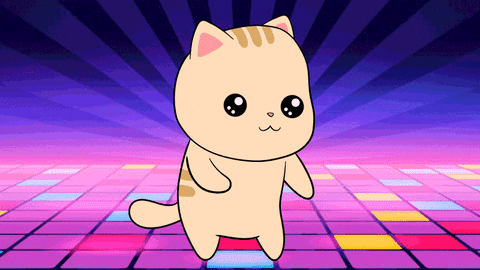 Happy Cat GIF by Chubbiverse
Giphy
"Many years ago, I was 14 or so, my first night alone in the house when my parents were out. Lying on the living room floor reading, my cat sleeping next to me."
"Suddenly, cat wakes up, stares intently into the dark corner of the room behind me, hair on end, growls and then bolts out of the room and upstairs. I look behind me and see nothing, but follow cat upstairs and hide under the covers. Freaked me out."
LairdofWingHaven
Thank God for alarms. I hate being home alone.
Want to "know" more?
Sign up for the Knowable newsletter here.
Never miss another big, odd, funny or heartbreaking moment again.
Keep reading...
Show less
The human body is still such a mystery.
How much do we really know?
Not a lot apparently. We're learning more all the time.
And most of it is gross.
Redditor BathNo7713 wanted to discuss the ick factor of anatomy. So they asked:
"What is the most disturbing fact about the human body?"
The body freaks me out. But it's all I've got. So teach me some things.
Minutes...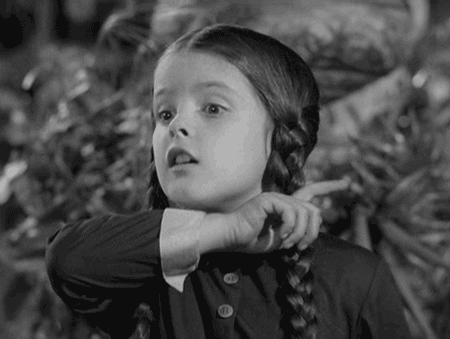 death GIF
Giphy
"The fastest killing virus takes around 4 days to kill you. That would be Ebola. Your immune system can kill you in 15 minutes."
will477
'locked-in'
"If your brainstem (the part of the brain that mediates most motor control for all of the body) is damaged, you can get 'locked-in' syndrome. That means you're fully conscious and aware of your surroundings but unable to move or speak. The only muscles that remain unaffected in most people are the muscles that move they eyes and the eyelids."
"You're essentially trapped within your own body with your only way of communication being blinking or moving your eyes It can be caused by toxins, blockage of the basilar artery which is the main artery of the brainstem, or other brainstem damage."
4oodler
Explosions
"Some people suffer from Exploding Head Syndrome, which causes them to hear a loud bang when they wake up."
ToraMix19
"When I was younger I believe I experienced this a few times. Sounds I heard were: about a million people talking and laughing all at once, a train that irl would've been about a foot away from me based on the volume of the sound, and a door slamming loudly."
aliaisacreature
Pain
"Not sure if this is by design, but I totaled my car once, almost completely uninjured somehow. Then I looked down to my right hand which I remember jabbing into my dashboard at 55mph. Luckily (unluckily?) only my pinky took the blow. But instead of a floppy-udder full of bone-sand, my pinky was 0.5 inches long."
"Broke no bones, but instead perfectly stacked my phalanges, or finger bones, INTO my hand. This is fixed by a muscular Russian murse grabbing your pinky with both hands and pulling very hard. God I wish they gave me more lidocaine."
TelevisionOlympics
Functions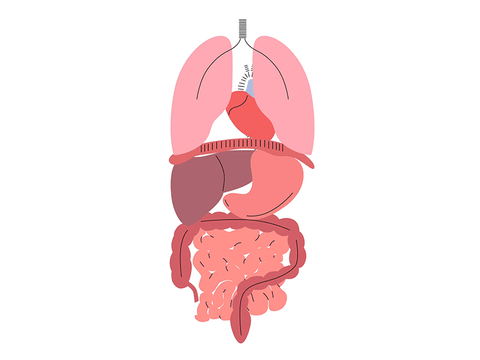 animation art GIF
Giphy
"If you have a surgery where they need to move your organs around they might not function for a day as the body assumes that they are dead."
tonythebutcher13
Move things around? You mean that's not fake when it happens on "Grey's Anatomy?"
Gross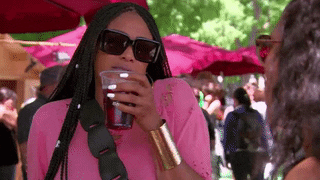 Basketball Wives Ugh GIF by VH1
Giphy
"It is always making disgusting body noises."
"The only reason you are not aware of it is because the ambient noise kind of drowns it out because your ears focus on it. If you go to one of those super-silent rooms that absorb all sorts of sounds, it is a really weird way to reacquaint yourself with your body."
Black_Handkerchief
The Mouth
"Idk about the most disturbing but how bad human teeth are. We'd think it's our sugary and processed diets these days that cause it, but even Otzi the iceman discovered in Italy was found to have terrible teeth, mouth diseases and cavities. It's odd that even with the most basic of diets our teeth are so bad."
Dorianisconfused
In the bowels...
"I noticed this after my abdominal surgery. When I turned over in bed my guts seemed to fall from one side to the other. Mentioned to my doc and she confirmed it was my bowels rearranging themselves."
squatter_
"Apparently the doctor just throws your intestines back in there higgeldy-piggeldy because there isn't a correct way to pack them neatly."
LostDesigner9
A Quick Burst
"There are a vast number of ways that your body can malfunction and kill you with little or no warning. An aneurysm can go undetected until it bursts and kills you. Getting hit in the chest just the right way can stop your heart. You can encounter an allergen that never previously provoked an immune response that freaks out your body so badly that you die. You literally just never know if your body will just... die."
Unsolicited_Spiders
The body is such a conundrum. Sexy and gross all at once.
Want to "know" more?
Sign up for the Knowable newsletter here.
Never miss another big, odd, funny or heartbreaking moment again.
Keep reading...
Show less
Sometimes you only need to experience something once, to know it's a never again situation.
I always say, try everything once.
Well, now that I'm older, a caveat to that is... try it all within reason.
How many things have we all walked away from saying the one time experience will suffice?
In fact, knowing when to say no is one of life's wisest choices.
Redditor Croakied wanted to discuss the times we've all said... "once was enough!" They asked:
"What is one thing that you will NEVER do again?"
Love. Did it. A few times. Moving on.
Stay Still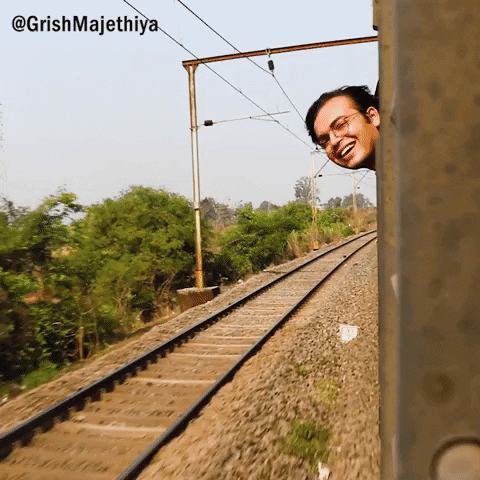 Travel GIF by Grish Majethiya
Giphy
"Jump off a moving train."
DenseDriver6477
"My dad used to jump on a train when he was little to go to school. He broke his nose like twice doing it. He also would not recommend."
Darphon
"vaportini"
"Smoke alcohol. Me and my friends bought something called a 'vaportini' in college where you could pour alcohol into a bulb and after low heat separated the alcohol from the liquid, you could inhale it thru the glass straw you inserted into the bulb. Basically you got drunk directly into your bloodstream/brain and it never hit your stomach."
"If you did too much, your body wouldn't make you vomit or something, there wouldn't be a simple self regulation/safety measure. You'd just get alcohol poisoning. Felt very dangerous, the drunk wasn't a regular drunk feeling. We used it once and were like okay, never again. I'd be surprised if you could still buy it, although it would be incredibly easy to replicate at home."
michelangelho
It's heartbreaking...
"Fall in love with a drug addict."
Rains_Lee
"Good call, don't do it. The drugs will always come first. Can't go out unless their 'ok' with how much drugs they have and money left over if any, cant make love unless they have their fix for the night and even still it never feels normal, can't trust them after the lies to get drugs and the manipulation they put you through, and you can't change them no matter how much you try and wish they would. It's heartbreaking."
Cvilla411
More me time...
"Give up my life for work. F**k going the extra mile for a place that doesn't value you and pays you crap even though you go the extra mile for them. You have 1 life with only so much precious time to enjoy it and slaving away at some job is not worth it. Do what you can to reduce your workload and find better employment, or hell try to change the working conditions at your current job to improve things for everyone if you can."
Mrhappytrigers
Well Obvi...
"Donate a kidney."
ToffieMonster
"Well, you could donate the remaining one. You just won't be around to say anything about it."
shavemejesus
This is definitely list I can relate to. No thank you on a lot of this!
I Quit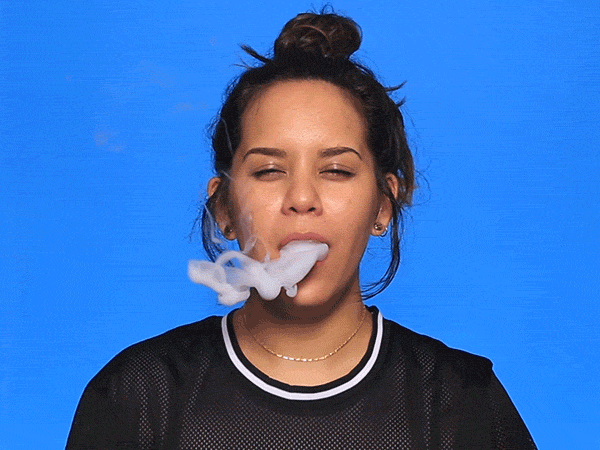 Smoke Smoking GIF by Originals
Giphy
"Smoke cigarettes, it's been two years since I quit."
SuvenPan
Forget It
"Climb mount Kilimanjaro. Toughest thing I've done and it's not worth it. I'm all about tough treks and camping but to put yourself under tough conditions and suspectable to altitude sickness only to get to the top for 10 minutes for a picture. No thank you."
Monks_
"I agree, it was memorable. Once was enough for my husband and I. Thankfully we stayed at American style hotel run by the US Navy with a hot tub and bar. Alcohol was definitely needed after all that."
Whatsherface112
I'm living alone!
"Sign a lease with a stranger without hanging out with them a few times beforehand. My past roommate experiences in college were terrible. Roommates either ignored me, hosted parties til 3 AM on weeknights, made the house the hangout and drug-den for them and their buddies. Meet up once and they'll put on an act for you. If you can, try to see how they act drunk or frustrated."
"Try to hang out with their buddies too so you can see the type of people who could be coming into your future place of residence. As soon as I can afford it, I'm living alone! Now, I investigate a potential roommate's social media and hang out at least twice before signing a lease with them."
fleursdefer
Stay Away
"Take back a cheater. Know your worth my brothers and sisters."
santichrist
"Ughhhhh going back and forth on this one. My boyfriend of 5 years has cheated on me. Several times, actually but says he's really changed and is ready to settle down and wants me to move in with him. I'm on the fence. So they never change???"
madlecroy
Sleeptime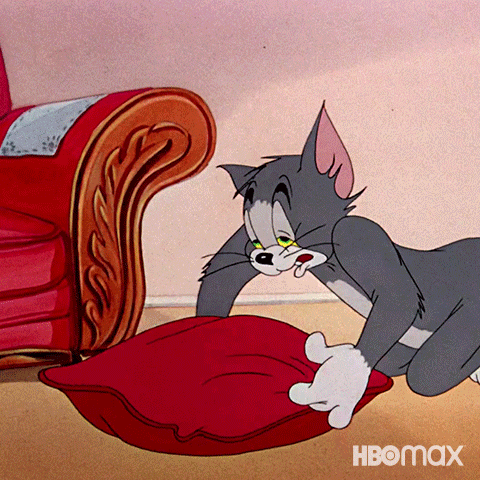 Tired Good Night GIF by HBO Max
Giphy
"Take a laxative and sleeping pill at the same time."
karmaredemption
Once, twice, three times... I'm out. Bye.
Want to "know" more?
Sign up for the Knowable newsletter here.
Never miss another big, odd, funny or heartbreaking moment again.
Keep reading...
Show less