Everyone talks about how the 20s are supposed to be the time of our lives. And that's largely true. But it's not all wine and roses.
Among all the freedom and youthful exuberance, so many people spend that decade struggling through the chaos of having absolutely no idea what their passion is.
And when we've internalized the desire to find an occupation that aligns with our values, sounds cool to talk about, and provides us with existential fulfillment, it can be difficult to identify the perfect fit.
So we hum along rather aimlessly.
Thankfully, some people do find their vocation and hunker down. But for others, it takes a little longer.
Perhaps struggling to locate that ideal passion, Redditor wibly_wobly_kid asked:
"People who discovered their passion at a later stage of life, what is it and how did you figure it out?"
Many people talked about making a career switch when they least expected. For the longest time, they new they didn't enjoy their work, but they didn't know what to do instead.
Hiding In Plain Sight
"I went to college twice in my early 20s for journalism and communications, but never graduated. I spent the rest of my 20s in a dead end food service job, miserable and angry at myself. I had no idea what I wanted to do with my life"
"My extended family has lots of little ones (cousins having cousins) and every time there was a family get together, I always found myself playing with and entertaining the kids. One day, my uncle pointed out how good I was with kids, and did I ever consider working with them? I laughed it off but later thought 'hey, I have nothing better going on. What's the harm in researching a bit?' "
​"I found out I could become an early childhood educator, working in daycares or kindergarten classes. So I applied to a couple of colleges and got in right away (applied on a Monday and got accepted the Friday). I quit my dead-end job and focused entirely on school. I made the dean's list all 4 semesters (something I have never done), and aced all my classes."
"I had a placement at a daycare/before and after school card place, and they hired me right after I finished my placement. So now I'm working there and happier than I ever was in my 20s"
-- jmt2589
Never Too Late
"Law. I was 45 when I went back to school. I'd worked blue collar jobs all my life, was a high school dropout. My daughter started taking paralegal classes and I thought, 'I could do that.' "
"So I got my GED and signed up for a 2-year paralegal certificate program through the local community college. Fell in love with law. Also discovered I was good at it. I had several professors who were lawyers tell me I'd be wasted as a paralegal and should go to law school."
"So I transferred to a 4-year school. Worked full time through undergrad and graduated with honors. Got into law school. I graduated law school at 55, oldest in my class. But I'd gone from being a high school dropout to a lawyer in just 10 years."
"Passed the California bar first try and I've been a public defender ever since, which is the only thing I ever wanted to do with it. I'm 60 now but I'm healthy and energetic and have a lot of years left. I love what I do, I'm very good at it, and it's the best move I ever made."
-- madcats323
Every Week an Achievement
"Was 39 when I took a temp job in a social services type industry. Just basic stuff."
"Realised after a couple of years that I'd circled back to my idealistic 17yo self's plan for my career. Spent the previous 20 working sh** jobs I hated."
"Turns out it's really important to do something that aligns with your values. Finish the week feeling like I've contributed to society, rather than working to screw people for money."
Others discussed the passions they've discovered outside of their working life. These won't bring home any income, but their importance to life satisfaction cannot be understated.
Golden Years
"My dad discovered his life's biggest passion at 67. Mountain climbing. Serious mountaineering."
"He climbed Kilimanjaro and Whitney just months apart."
Plenty More Shredding In Store
"I started Rollerskating (on ramps) just before I turned 40 , it's never too late to start, you just need more safety gear :)"
"I've been doing it for years now I'm in my mid 40s and still rollin. It makes me a bit sad I didn't start when I was younger, but I reckon i've got another ten years left in me."
Moving the Needle On Women's Pockets
"Sewing/tailoring clothes. On a whim I took a class at a local community center and got hooked. After learning some basics in the class and following some YouTube videos I can make a passable pair of pants/trousers and basic shirts. I'm lucky that my local library had sewing machines you could check out so I didn't need to commit any real money early on."
"The best thing to come out of learning this new skill was making a pair of pants with actual pockets for my wife. Guys, you have not seen joy until you see your wife get a pair of functional custom pants with human-sized pockets. I thought her head was going to explode she was so happy."
-- esinohio
Keep an Ear Out for Jingles
"I always wanted to learn an instrument that wasn't academic related."
"Over COVID lockdown I picked up the guitar."
"I picked it up pretty quick. So I learned the drums."
"Now I'm finishing building a music studio. I wanna write commercial jingles and just throw a bunch of sh** online for fun"
-- Steve_warsaw
Unexpected, But Sounds Awesome
"I'm 31, but one year ago I discovered camels. Now I own three. I love them 🥰" -- ZhenHen
"I assume you are not talking about cigarettes, so how does one acquire not only one but three camels? Where do you live? How much did they cost? I'm very intrigued." -- dufresne90
"When you're into camels, every day is Hump Day." -- HolIerer
And a few put a finer point on the nature of that work vs. hobbies dynamic. They assured that one's professional career doesn't necessarily have to provide all the fulfillment they're looking for.
Sometimes, we just need to punch the clock.
Earning Free Time
"PSA: you don't have to be passionate about your job. Your passion can be a hobby you do in your free time. I don't think I will ever find a vocational passion."
"Used to think I was broken because of that but really there is no requirement to be head over heels about what puts money on the table and food in the pocket!"
-- iarlandt
Career's Moving, Still Painting
"Late 40s here. Got a book called Learn to Draw in 30 Days about 4 years ago. Then about 3 years ago I heard about #the100daychallenge where the goal is to create art every day for 100 days. I never stopped and made it a goal to hit 1000 days."
"In that time, I won contests, got about two hundred commissions, raised over $5000 for a charity, and had a great time. When I hit the 1000 days back in December, I decided to go back to college and get an art degree. I signed up for classes and talked with my manager at work to see how much they would pay for college, she was excited that I was going to get a business degree and said she'd work on getting all of the classes covered."
"Free college became too tempting to pass up so now I'm planning on getting the business degree and then on to law school because they'll pay for that too. I just finished my first semester with a 4.0 and I'm on day 1136 of my non-stop painting journey."
-- Oplatki
So if you're still looking around for your passion and feeling discouraged, rest assured that it might come your way when you least expect it.
And life is long, my friends.
Want to "know" more? Never miss another big, odd, funny, or heartbreaking moment again. Sign up for the Knowable newsletter here.
Keep reading...
Show less
Don't disturb my beauty sleep! That's the one rule I have––and thankfully I live alone, so there isn't anyone to bother me, which is fabulous. But that doesn't mean I'm immune to getting woken up in the middle of the night. The worst way I can think of off the top of my head? The time a drunk guy wandered into my friend's yard and started banging on the window while I was trying to sleep. It was 3 a.m. The incident also gave me the fright of my life!
People told us about the experiences that yanked them out of dreamland after Redditor GratefulD_86 asked the online community,
"What is the worst way you've been woken up?"

"He partied..."
"By raw sewage pouring through my ceiling (in my bedroom) from my upstairs neighbor.
He partied and ripped the toilet out of the floor, then continued using it. Took maintenance almost 16 hours to show up and turn off the flow."
"I literally didn't even know..."
"Cops beating on my door to search my house for someone I was hiding. I literally didn't even know the person."
Terrifying. This could have ended very badly.
"Cops busted down my door..."
"Cops busted down my door to take me to jail for having meth except. They had the wrong house."
"Neighbor decided..."
"Neighbor decided to hang shelves in her bathroom after midnight and drilled into our shared wall. Scared the crap out of me."
The walls do indeed have ears.
"The phone woke me up..."
"The phone woke me up a little after midnight. I was informed that my mother had died. It was not totally unexpected. Her health had been declining.
I still dread hearing the phone ring late at night."
"A cockroach..."
"A cockroach entering my mouth on my first day of camp."
"Police department knocking..."
"Police department knocking on my door at 2 a.m. saying the meth lab across the street might blow up so we needed to get out ASAP."
Is this a deleted episode of Breaking Bad?
"My cats were chasing each other..."
"My cats were chasing each other and one ran across my face while I was sleeping. The scratches were pretty bad all across one side of my face. It was the day before my senior prom too, so I ended up having a scratched-up face for that. I still have a scar right by my eye."
Cats are always at their most unpredictable very late at night!
"My Dad..."
"My Dad would keep a bag of marbles in the freezer. If you didn't wake up the first time, he dumped them into your bed."
"The neighbor in the building across from us..."
"Glass shattering. Lived in a 6 story apartment building. The neighbor in the building across from us was having some kind of psychotic break and was throwing everything he could get his hands on off his balcony. He was aiming for the windows of other apartments. We were far enough away to not get hit but watching that go down was not super fun."
We don't envy anyone of these people. Hopefully their lives have been filled with plenty of glorious, uninterrupted sleep since.
Have some of your own stories? Feel free to tell us about them in the comments below!
Want to "know" more? Never miss another big, odd, funny, or heartbreaking moment again. Sign up for the Knowable newsletter here.
Keep reading...
Show less
I love food! Maybe a little too much. It's been an especially amorous relationship over this pandemic. And I know I'm not alone.
All of our palettes are tuned to our own personal tastes. And sometimes certain items and combinations of tastes can leave others less than enticed.
I've lost track of all the side-eye I've gotten when I declare how much I enjoy PINEAPPLE on pizza. I said it. I meant it. Fight me. Let's discuss who else has eclectic tastes.
Redditor u/CatVideoFest wanted to discuss the mixing of certain ingredients that don't leave the best taste in one's mouth by asking:
Food is for survival. That was the plan. But over the years it has become somewhat of a way of life. Some of the most annoying people are foodies. They get so uppity about the preferences of others. Like, let me just enjoy what I enjoy.
Mom No!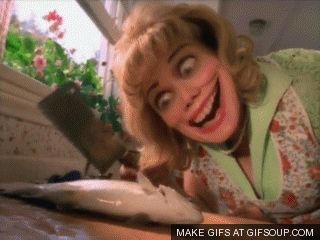 Mom Smile GIF
Giphy
"I don't like my mom's cooking."
"Livestock have refused to eat my mother's cooking. She's a terror in the kitchen."
Take them OUT!!
"I hate walnuts in baked goods. It tastes like wood shavings and completely ruins the flavor."
"I love walnuts but I feel this way about raisins in baked goods, raisins are fine by themselves but not in sweets, I once ordered cinnamon rolls at Hardee's and bit into it and found out there were raisins in it, and I was grossed out and didn't want to eat it. At least freakin' McDonald's serves real cinnamon rolls without freakn' raisins!"
The Fart Ingredient
"I don't like kidney beans except in chili."
"I don't even really like them in chili. I'd rather have pintos in everything."
Oh thew Crunch...
"Pickles and onion make the best sandwich. I make most of my own pickles from stuff I grow or get from local farms in the fall, but I responded to another comment with two different heinous concoctions I enjoy. Crunchy, salty, sour. I really like pickles and onions to begin with."
"I use more than pickled cucumber though. Like the last one I made, I used garlic naan, mayo, red onion, scallions, pickled garlic, green olives, Kalamata olives, garlic dill cucumber, and green beans. Shallot, sour pickled onion, sweet pickled cucumbers, and sushi ginger on sprouted 14 grain bread is also also a favorite of mine."
No Sizzle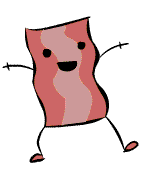 bacon GIF
Giphy
"I do not like bacon."
"I've been learning this over the years. If I'm gonna do bacon I much prefer the maple bacon since it's sweeter and doesn't overpower with saltiness."
- truije15
Who doesn't like bacon? That seems like a sacrilege. Right? But to each their own. Though I will never understand not loving walnuts in comfort food. Y'all need more self love.
Love the Big M
"Fast food tastes amazing, yeah its unhealthy as hell but don't you sit there and lie and say it tastes bad."
"Pisses me off when people act like they're better then McDonald's. What the hell? McDonald's is incredible and billions of people buy their food still. The same can't be said for other restaurants."
Blasphemy!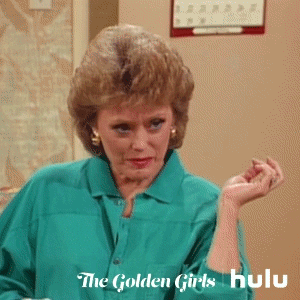 golden girls flirting GIF by HULU
Giphy
"Cheesecake is disgusting."
"I don't find cheese cake disgusting. It looks good. Smell delicious. Has ingredients in it that I love. But i can not eat more than one bite. It is too rich. One bite and i feel sick."
Too Many Legs
"Lobsters and crabs are giant insects."
"I don't really think that's that controversial, in my area of the world we even call this creature a 'Moreton Bay Bug' even though some fisheries try to give it the more appealing name of 'flathead lobster'."
bad bones
"Boneless wings are vastly superior to bone-in wings. I think bone-in wings are a ripoff because when you get half a pound of them, part of that half-pound is inedible. It's like if you ordered a quarter-pound cheeseburger, but the restaurant considers the weight of the plate to be part of that quarter-pound and you end up with just a slider. Just give me some damn meat."
The Slime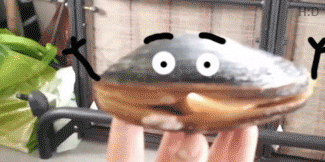 man oyster GIF
Giphy
"Oysters are truly disgusting and absurdly overpriced for quarter sized pieces of snot that tastes like salt water and hot sauce."
- C_23_s
Ok, I'm trying to stay calm. I don't want to judge. But some of these opinions... are leaving me shook. Except the oysters. That is that work of the devil. Look away...
Want to "know" more? Never miss another big, odd, funny, or heartbreaking moment again. Sign up for the Knowable newsletter here.

Keep reading...
Show less
Ever look at a restaurants rating from the Health Department and wonder if it's truly that clean? Maybe you live in a town where the health codes aren't that strict. Well, someone on Reddit decided to ask people in the restaurant industry exactly what we can look out for when it comes to a dirty kitchen.
Reddit user Objective-Switch-823 asked:
"People who have worked in bad/unethical/unhygienic restaurants, what are some red flags customers should watch out for?"
Often times, customers don't have their eyes on the kitchen. It's behind a closed doors, and unless you know someone who works there, there's very little we can be sure of when it comes to hygiene.
Fortunately for us, Reddit came to our aid and explained a few things that we may not have picked up on otherwise.
Sometimes the red flags aren't as noticeable from the customers point of view.
"Dirty dining room is a red flag. Same for washrooms."
"How fresh is the salad?"
"Noticing the staff fighting."
"Huge red flag would be seeing a manager or owner berate or verbally abuse an employee in public."
"It's tricky, a lot of the red flags are hard to see from the customers side."
"Huge red flag would be seeing a manager or owner berate or verbally abuse an employee in public."

"A couple years ago my family and I went to a local BBQ restaurant where this was happening rather loudly. We ate and got out of there ASAP. Spoiler: that restaurant is no longer open."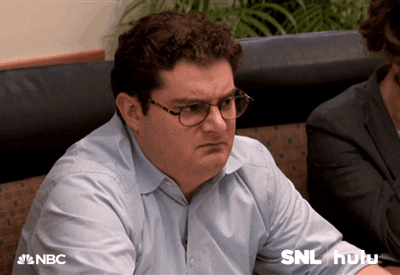 Saturday Night Live Ugh GIF by HULU
Giphy
"We have a locally owned mom and pop country cooking restaurant in our town. They have had the pull down fabric hand cloth machine for drying your hands in the bathrooms for at least 30 years. They are always pulled way out onto the floor and completely nasty looking. All I could ever think about was that the staff would be wiping their hands on them and then going back to fix our food."
Sticky floors.
"If you notice your feet sticking to the floor, turn around and leave immediately..."
:Sticky floors or sticky tables. Tells me that the management gave up a long time ago."
Although, maybe they're cleaner than we think?
"The tables and the floor are sticky in the Asian restaurant I work. We clean everyday but for some reason we can't fix it. Both, the floor and the tables are made up of wood. It is hard to take the stickiness out since they are quite old and have been used by 4 restaurants before. But the kitchen is clean though."
​"It's most likely soap and residue build up over the years. We had the same issue at a restaurant I used to work at."
"The old owner kind of had a bad case of senioritis, since his son was going to take over. Once the son took over, he was real serious. One of the first things he did was shut down on a Tuesday, rented a floor scrubber, and cleaned the hell out of those floors. He also brought in a sander and sanded down the surface of the tables and restrained the table and bar."
"Took him a whole day, and some help from the staff, but man it was a hell of a lot better after that. You'll 100% lose returning customers if every time they walk into the restaurant, all they hear is the sound of soles peeling off the sticky floor."
Exposing the kitchen from a different perspective.
"My father and brother both worked as gas fitters connecting kitchen appliances and they told me if you saw some of the kitchens they have seen you would probably never eat out again."
"It can be hard to tell how bad a kitchen is without seeing it but they said if the restaurant area doesn't look great then chances are the kitchen will be even worse. They have stories like pulling an oven out to replace it and grease 3 inches thick on the wall with a dead rat and cockroaches behind it. 🤮"
"I worked for a natural gas company when I was younger. When we switched out a meter on a Chinese food place we had to go in and relight their appliances and hot water tank and all that. I walked into the kitchen and slipped almost falling down."
"The floor wasn't wet it was just that thick with built up oil. When I had to lay down on the floor to reach a certain pilot I saw that the dark greasy floor i was laying on was nothing compared to the horror that was under the fryers. I didn't eat at that building again until new owners set up and I watched them tear the kitchen down to the studs."
If the menu is more like a short story.
"If the menu is too big that can be a red flag. a huge menu means a lot of food types aren't ordered or kept around a lot. so that chicken patty or crab cake will be like one left in the back of the freezer all chunky and crunchy. they also likely won't have as much experience cooking it and it will be bad."
"This is why I don't eat at Cheesecake Factory. I only went there once and not only was their menu huge, the food I got tasted like it had been microwaved. It wasn't bad, but I expected a lot better."
- Omny87
Though, there are some exceptions.
"The outlier is Chinese places. It's 100 different dishes made with the same 15 ingredients, which is totally fine."
"Mexican restaurants too. Chicken, beef, salsa, cream, lettuce, beans, and tortilla are like 90% of the ingredients of 90% of the menu."
- Byizo
Warning: This is about to get gross.
"Dick's Drive In (a burger chain in the Seattle area) uses fresh-cut potatoes for their fries. Sometimes, fresh potatoes have fresh maggots. I was trained to just cook the maggots because you can't tell the difference between a maggot and a french fry once you fry it and put enough salt on it. Now, to be fair, in the year I worked there I never saw a maggot, but the fact that it's a part of their training is gross."
- jnx36
​In case you were worried after reading this, it's not a very common occurrence.
"From a potato farming family here. They sure do. More so in the organic crops. Most maggoty potatoes gets sorted out and make for cheap animal feed, some get sorted out in the processing factory, and some sacks get thrown out once they reach the produce Isle. But you're never guaranteed a bug-free potato."
- SVCLIII
Know someone who worked there? Better listen to them.
"When your family/friends who work[ed] there tell you not to eat there. Don't eat there. Don't argue with them because you love the food. Don't argue with them because their stories sound absurd. Don't bring up a friend who worked there in the past and never told you anything like they do. Just don't fucking eat there."
If you can see the kitchen, watch carefully.
"If it's an open kitchen, look out for the kitchen staff wiping their sweat with their hands, on their phone, coughing, touching their faces, not washing hands. I saw kitchen guys grab raw chicken, wipe it on their aprons and make a salad and toss with the same hand. I stopped eating at that place after that."
Some of these may seem commonsense, but I bet there's a few restaurants you've been to where you ignored a sticky floor or an angry manager.
If there's anything we can take away from this, it's that sometimes we may never know what's going on behind the kitchen door, unless we work there ourselves. Trust your friends when they tell you something's up!
"Want to "know" more? Never miss another big, odd, funny, or heartbreaking moment again. Sign up for the Knowable newsletter here."

Keep reading...
Show less
Sometimes you just don't have any money and you have to make it work. I learned how to make the most out of bargains at the grocery store and know how to make food that is hearty and will last more than a day or two. Beans and rice are your friends, by the way. You'd be surprised by how many delicious meals you can make with just these two basic ingredients.
Being poor requires you to be creative.
Penny pinching is an art, as we were so deftly reminded after Redditor naranja_cheese asked the online community,
"What is the most penny pinching you've ever done?"
"I used to steal..."
"I used to steal half-used rolls of tp when I was a janitor. Lived off white rice and Worcestershire sauce for months. Got a job as a cook & always saved a few scraps while plating people's food so I would have something to eat without paying for a meal. Also worked at a butcher shop& would take home bones to roast and make a stew with. I can share hundreds of things like this."
"I worked part-time..."
"I worked part-time in school, but was pretty broke. I wasn't being paid until the following day, and I needed soy sauce for my extra super tasty stir fry. I literally had negative funds in my account. So I went to the grocery store, grabbed a sushi tray, threw a ton of packets of soy sauce in my pocket (they don't charge you for these), wandered a bit, pretended I changed my mind, and left."
"While at the grocery store..."
"While at the grocery store, putting back that pack of chicken breast that cost $2.98 for the other pack of chicken breast that cost $2.95."
"Things were insanely tight..."
"Used to make my own laundry detergent during a time when we had relocated and our prior home had not sold so we had rent on top of a mortgage for 18 months. Things were insanely tight in those days, to say the least."
I definitely know what this is like.
"I took some cedar boards..."
"I had no money for Christmas gifts. I only had enough to pay rent. I took some cedar boards in the backyard, cut them, burnt them a little black as I had no money to finish them. Then I passed them off as cutting boards."
"One Friday night..."
"One Friday night in college, my two buddies and I had a grand total of $3 to our names. I bought a box of Mac 'n Cheese, a can(!) of escargot, and three Lil' Debbie Star Crunches. We had a full meal with starch, protein, and dessert."
"I lived on pasta..."
"When I was at university my entire budget was less than £40 a week. I lived on pasta and stolen sauce packets from the Students Union. The cafeteria ladies would always take pity on me at closing time and give me free burgers."
"I lost my job..."
"I lost my job and lived in a $1400/month apartment where electricity (which included heat) and internet were ludicrously expensive. $400-450 a month in the winter because the building was an old mill with huge windows and no insulation. Fortunately, gas and water were free."
"I only turned on my lights when I had to, turned off the heat entirely, and heated my apartment by boiling a huge pot of water on the gas stove 24 hours a day and going to the business center to use the free DSL connection to apply for jobs. I ate rice with frozen vegetables and spices for three months."
"It sucked, but I got by."
Hopefully things are much better now.
"If I ate fast food..."
"​If I ate fast food or takeout food, I would ask for extra sauce packets or garnishes that they give out for free. I would stock up on them, use them when I cook instead of buying the stuff from the store. For example, a $1 box of pasta, a clove of garlic, and 2-3 ramekins of parm cheese, half ramekin of chili flakes, and a pinch of Italian herbs I got from a pizza place makes a quick meal."
"My local mall..."
"My local mall used to do paid surveys, you'd watch a video or try some new soda or whatever and they'd give you a couple of dollars. Then I'd use that to buy a meal."
Sometimes you've just gotta do what you've gotta do. It's not easy.
Have some stories of your own? Feel free to tell us about them in the comments below!
Want to "know" more? Never miss another big, odd, funny, or heartbreaking moment again. Sign up for the Knowable newsletter here.
Keep reading...
Show less