I have a few wealthy friends and I've seen a thing or two that has made my eyes pop out of my head. Let's just say that the priorities of a wealthy person and a dude who has never broken six figures are entirely different. But that doesn't compare to working for the fabulously rich. A friend of mine was a nanny for a super rich family for several years and described the lavish trips she took with them (and how picky and out of touch they were, too).
People told us their own stories after Redditor NeighborhoodTrolley asked the online community,
"People who cater to the super rich: What things have you seen?"
"It is so wide..."
"My dad's client bought a whole block of houses to build theirs. It is so wide that they installed a moving walkway like the ones at airports."
"A friend did some work..."
"A friend did some work on Sylvester Stallone's home. Apparently, there's a ton of statues and art of himself, some of which are naked and very well endowed."
Guess what, guys? It's not a joke! Those statues are weird.
Here you go: You're welcome.
"A friend from high school..."
"A friend from high school worked a few years as a deckhand on yachts in the Mediterranean and he said he once jumped in to get a customer's bag and got tipped €4000.
"The sister..."
"Was a boyfriend of a girl from an obscenely rich family. The sister used to have the nanny (who was sleeping with the husband, but that's another story) fly to Paris in their G550 to buy the newest Hermès bag so she could show it off a few days before it went on sale in the U.S."
I did know a rich girl who would do something similar: She would fly to Paris for Fashion Week to get cute new outfits before they ever ended up in the United States.
"This company..."
"I used to work for a company that modified aircraft for really rich people. I'm talking 747s, not Gulfstreams.
This company had made several aircraft for this one customer, who I was told had purchased a new one solely because his spiritual advisor had told him that one of his current planes was bad luck. He still let his wife use it for her personal travel.
To me, one of the most exquisite features of these planes wasn't the gold-plated everything, or rare wood veneers, it was the silk carpet. That stuff costs over $1,000 per square foot and feels like walking on a bed of angel feathers harvested in the most inhumane way possible. Granted, these guys don't deck out the whole plane, just their personal areas (the aft third is usually reserved for staff and such and is more like a fancy economy class), but yeah… silk carpet."
"A woman who owned..."
"A woman who owned a small private jet business told me one time someone paid them to fly their dog (by itself) to NY for about $45,000 for some training. No other passengers."
The service that dog received must have been stupendous... but that's also so wasteful, I just can't get over it!
"I became personal friends..."
"I became personal friends with my boss and his wife; super nice people. The wife turned out to be an heiress and would buy me whatever I mentioned, like in passing during a conversation. I learned gifts were how she was raised to show love.
I've trained myself to only talk about things I already own unless I find something useful she might like and suggest it for her."
"One guy..."
"Have the money to support their eccentricity.
One guy I cook for wanted his house built so that his bedroom was right above the cow barn, with a retractable spot in the floor so he could fall asleep listening to (and smelling, I presume) the cows."
Smelling the cows?
Are we certain he ever smelled a cow? Because I've been on a farm and I have and it's a terrible smell.
0/10.
Would not recommend.
"I am an art student..."
"I am an art student working as a gardener. We work in one of the wealthiest areas in my country. Some customers are really eager to show me their collection of artworks that they have hanging on their walls once they find out that I study it.
I remember one time standing in a bathroom, with my dirty gardening clothes and there was a Picasso above the toilet."
"Once saw him..."
"I used to 'work' for an Arab billionaire's son, a Daddy's money guy, terrible garbage human being.
Once saw him spend $16 000 on a wallet, was a fancy one with little gold spikes on it and stuff. He had shoes with gold on them.
I remember one year for his birthday he received like 30+ cakes, big fancy cakes and he told us to leave them on the floor in the hallway outside his room.
We walked by those cakes every day for two weeks waiting for instruction, after the two weeks we were told to throw them away."
Anyway... might as well ask: Any of you rich people out there looking for a poor friend?
Need a houseboy?
Or just someone whose bills you can pay?
I'm totes available.
Have some stories of your own? Feel free to tell us all about them in the comments below!
Want to "know" more? Never miss another big, odd, funny, or heartbreaking moment again. Sign up for the Knowable newsletter here.
Keep reading...
Show less
Oh the matters of the heart are just never going to be easy. Love seems to be a never ending mess. I've dated a lot and can attest that the percentage of bad to good is 70/30. And that may be generous math.
I've heard about people fighting on dates, setting fire to the restaurant, discovering hidden identities and dramas I thought only ever occurred on daytime television.
I use to believe the biggest fear about dating was that the other person may turn out to be a serial killer, but they at least tend to show you a respectable time before they strike.
Oof. Let's see who has been left scarred by the hunt.
Redditor u/givemeyourfreefood wanted everyone to share the stories that almost made them re-think searching for love, by asking:
What's the worst date you ever had?
I remember the worst date I ever had. My biggest regret is that I stayed for the entire thing. I should've left as soon as I realized this was not going well, which was basically at hello. But he was paying so I drank, a lot. I'll keep names and dates to myself to protect the innocent.
0/10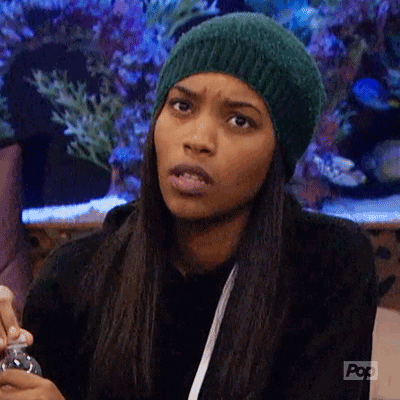 Big Brother Reaction GIF by Big Brother After Dark
Giphy
"Went to brewery, date said I had hairy arms and that meant I was horny, said "you look really awful in this light" and then tried to dig out of that hole by saying in his native language that was a term of endearment long term couples said to each other. 0/10 did not date again."
Lucky 13?
"My wife wanted to plan our 13th wedding anniversary. I was excited because usually, I plan it. She bought us some new disc golf discs and after a quick supper, we went to play. We hadn't played in forever. We were laughing and I had a great time. She served me with divorce papers and told me that the date was a test to see if she still had feelings for me. I also learned that she was having an affair that started well before our anniversary."
- rmorlock
Two Hours from Home
"Not necessarily a date but a person I was dating invited me to his parent's house for the afternoon. He wanted to introduce me to them and show me the house he grew up in. I thought it was super sweet and had no problems going. He was also in the middle of moving and needed to pick up a few things, so it really didn't seem that unusual."
"Yeah, we got there and it was awful. His entire family was there. They traveled from hours away too. This was not just meeting the parents, it was meeting the ENTIRE family. Even worse? At some point, this idiot told his parents that he had proposed. We had been dating TWO months. I spent the entire afternoon dumbfounded and just playing along."
"We were two hours from home and I had no cell service, no way to leave at all. We ended up spending the afternoon brainstorming wedding ideas and planning an Alaskan honeymoon that his parents planned to gift us. His brother even called to say congratulations! We drove back to his apartment in silence. When we got there, I got in my car and left, didn't even bother grabbing my stuff. Weirdest experience ever. I have no idea how he broke it to his parents that we weren't getting married."
You're Cut Off!
"Got set up on a blind date once between mutual friends. She shows up to the restaurant already a little tipsy, orders multiple appetizers and only takes like one or two bites from each one. Then she proceeds to order 3 or 4 more drinks and is visibly drunk at this point. She gets up and says she's going to the bathroom and staggers off. About 15-20 minutes go by so I try to call her several times but no answer."
"Finally I decide to pay the check and just leave. About 2 hours later I'm sitting at home and I get a call from an unknown number. It's the police department. She was picked up on a DUI on her way home after she ditched me and gave the cops my number to see if I could go bail her out!"
- mox44ah
Sorry?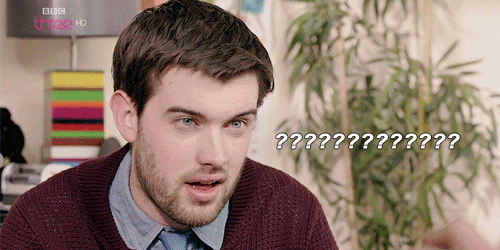 Bbc Three Idk GIF by BBC
Giphy
"Well, I gave this answer on a different topic, but it ties in with this. We were out on a date, we had been seeing each other for a while, close to a year maybe. She gets a phone call. Suddenly she looks destroyed. Her fiancé had just died in a motorcycle accident."
What in the world? I mean how can we ever expect to pair off with the dating pool being inundated with liars and nut jobs? I'm going to delete my apps.
Girl, Bye.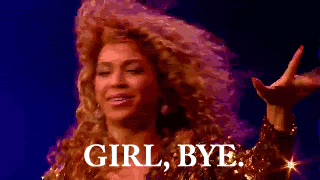 Sassy Beyonce GIF
Giphy
"Had a girl openly flirt with the bartender in front of me. She says she wasn't. But handing him her own phone and asking for his contact info in front of her date seems like it to me."
Crazy!
"Came out from a movie, late at night, and date's Camaro was stolen. Apparently, he called his WIFE (that I did not know he had) and let her know where he was and what happened. She showed up and realized he was on a date! She started chasing ME around the parking lot telling me she was going to kill me. Saved by the cops who showed up just in time to take the auto theft report."
Hey Mom
"Met a girl at a country bar one night in my 20s. We were both pretty drunk but hit it off pretty good. Ended up getting her number and we agreed we'd go on a real date. Fast forward to the date, she gets in my vehicle and... she looks almost identical to my mom. I was mortified. I was polite and we went for lunch where I found out she also had a boyfriend she "wasn't sure if she was into". Never talked to her again."
- SgtGo
Liars...
"When I was in college many years ago, before the advancement of cell phones and social media, I was chatting with a girl I met on a BBS who lived on Long Island, NY. I was 18 at the time, but lied and said I was 22 because she said she was 25. We spent a few weeks emailing each other, as well as calling each other."
"We even exchanged pics. When we finally met up, things blew up. Turns out we both lied about our ages: She was really 33, and lied because she thought she looked younger. She admitted she sent a college photo to me. We still had dinner together, but it was awkward as hell. We never spoke again."
Doubles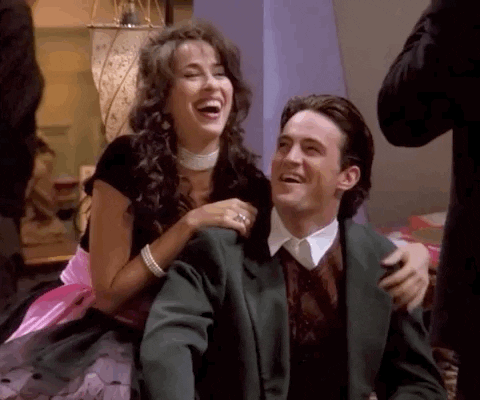 Kill Me Now Season 1 GIF by Friends
Giphy
"It was a double date. She was more interested talking to the other girl throughout the whole thing. Found out later from the other guy that his girl cheated on him with my date."
Ummm... I think I'm just going to stay single. That is a handful of crazy. Why can't people just be honest? I swear the search for love warps people's brains. Be careful out there people.
Want to "know" more? Never miss another big, odd, funny, or heartbreaking moment again. Sign up for the Knowable newsletter here.

Keep reading...
Show less
As much as we'd like to assume spirits, ghosts, and paranormal happenings are relegated to movies and books, plenty of real-life stories abound.
Inexplicable sightings, things heard, and cold pockets of air are encountered by plenty of people all the time.
It's up to you if you want to believe them. But it's hard to argue with the conviction of the contributors to a recent Reddit thread.
Redditor ihadanightmarewithu asked:
"What is the scariest / paranormal story you have ever experienced?"
Many people talked about the things that caught their eye once upon a time.
Two Places At Once
"I was staying with a group of friends rock climbing in Spain. Really creepy air bnb, lots of strange things happened while we were staying there. The creepiest was one morning we were getting ready for the day, packing food and generally getting our things together, and I went upstairs to grab something."
"As I was heading back downstairs I walked past my friend's boyfriend on the landing and saw him turn and go into his and my friend's room; I think I asked him something but he didn't reply. I thought 'rude' and headed downstairs."
"Walked into the kitchen and he was there sorting food out with my friend."
"Everyone swore he'd been downstairs the whole time, plus there was only one staircase and it would have been impossible for him to overtake me and get to the kitchen before me without me noticing. I went back upstairs and checked their room and there was no one up there but me."
"I've never experienced anything creepy or inexplicable before we stayed in that air bnb and I'd say I'm v. sceptical about supernatural/paranormal stuff but multiple things happened on that trip that spooked me."
Classic
"A floating head."
"I was putting beef in the slow cooker because I wanted it done for morning, it was late at night. I reached up to grab some seasonings, and heard creaking. I told my kids to get in bed."
"I see something out of my peripheral vision and there was no body but a head of a bald, pale man floating 3 1/2 maybe 4 feet off the ground in the middle of the floor. It's face kept looking as if it was sad, or like it was begging. It locked eyes with me....I froze."
"I had a darker wall, with a coat rack with my husbands work jackets so it stood out like a store thumb. I looked away thinking it was my imagination but when I looked back it was still there so I ran out the back door because I'd have to pass it to get upstairs with my husband and kids."
"I ended up calling him on my phone to come walk me in. I was wide awake, not sleepy, not out of it, on no medication. I have no reason to see that ever."
Presences, Seen and Felt
"When I was a kid my mom took my sister and I on vacation. I only remember this happening one night while we were there but the hotel we stayed at was pretty much all flats with one bedroom. I slept in the bed with my mom and my sister was on the pull out sofa. I can't remember if I was trying to go to sleep or woke up in the night to this but I just know everyone else was asleep."
"It was really dark with just a little light from the street outside coming in on the sides of the curtains. On each side of the bed stood a black silhouette and it felt like they were all staring right at me acknowledging their presence. I didn't feel threatened or afraid of them at all and turned on the bedside light and not surprisingly nobody was there."
"I turned the light back off and there they were still in the same positions. I just looked at them for a while but must have eventually fell asleep. The only other detail of that experience I remember is waking up the next day and mentioning it at breakfast and my sister saying she felt like she was being watched the whole night. I have no explanation for it but it's a memory that has stuck with me over many years now."
-- obev369
Paranormal?
"One time I was going home in my car and saw a guy that appeared to have no arms no hair and a longa** neck in a JUST a hoodie no pants no underwear trying to climb a tree in the woods with their legs and idk know if that's paranormal but it was such a fu**ing weird experience that I think it qualifies"
-- Setoz_
For others, it was all about the things they heard.
Preferred Number
"This is something I've never been able to rationalize."
"For months after my dad died, we were getting landline calls where no one would answer on the other end. This was in 2002, so, while robo callers were a thing, it definitely wasn't as prevalent as it is today, but we did assume they were probably wrong numbers or something. (We didn't have any phones that displayed caller id at the time.)"
"Well, one time, after getting yet another call with only silence on the other end, I jokingly said, 'Dad, if that's you, call my cell phone.' "
"I want to preface this by saying I rarely ever got calls on my cell phone, and never spam calls in those days. I was 18 with an unlisted number that only my family and a few friends had."
"Just a few minutes later, my phone rang with a number I'd never seen before. With what I'd just said fresh in my mind, I kind of freaked out and didn't answer. I was on my way out to go somewhere with my mom, so when we got in the car, I told her what happened. We made the decision to call the number back."
"It never rang, but there was activity at the other end: muffled static and the sound of numbers being dialed slowly. It was the weirdest thing. Both my mom and I said hello, but no one ever answered."
"Has anyone ever had something like that happen to them when dialing a number? I've never had it happen before or since."
-- huglife247
And the Crying Stopped
"About 10 years ago (I'd have been 24) I was still living with my parents. My bedroom was in the basement. One night, around 3am I was woken up to the sounds of a young child crying. It sounded like it was coming from just outside my window. I couldn't just look out the window because it was covered in ivy, so I quickly hopped out of bed to go help the kid."
"As I got closer to my bedroom door I could hear the crying was actually on the other side of the door. I opened the door. No one is there and the crying stopped. Spooked, I immediately jumped back in bed and the crying started again."
"Later that day at dinner, my family was sitting around the table and I brought up my experience I had. One of my sisters told a story about how when she was a kid she'd always leave her room at night to go sleep with my parents because she'd see a little girl walking out of her closet."
​"As she left her room and got to my parents' door waiting to be let in because the door was locked she'd see the little girl walking up the stairs that were right there. After her telling this story my youngest sister looked scared and asked, 'the little girl, is she wearing a pink nightgown with shoulder-length brunette hair?' "
"Now my other sister was scared because that is exactly who she saw. My youngest sister told how she had similar experiences with that little girl coming out of the closet at night or walking up the stairs at night."
"I'm convinced that something happened either in that house before we moved in or on that land that my parents' house was built on."
-- JSparx597
Crying From Afar
"Not my story but my moms, apparently when I was just a baby I was always a calm sleeper and once when my mom was having a friend over downstairs they could hear a baby crying so they naturally went to check on me and I was still calmly asleep..."
"...but every time they went back downstairs they could hear some more crying, but apparently the crying was somehow off in a different way as well, one day when mom and dad were downstairs watching tv while I was sleeping upstairs, they heard crying and finally pinpointed the thing that was off..."
"...apparently it came from the opposite side of the house compared to my room and that room had the latch to the attic. Creepy stuff, but I'm not that surprised. This place is totally haunted in my book, I once heard my mom call me downstairs while I was home alone."
-- lukkisboi
Finally, some people interacted directly with the spirits.
Advice From Beyond
"So once while I was home alone, my neighbor knocked on my door. This was when we still lived in Oklahoma, and I was homeschooled. He was bit younger then me but we still played Halo together. I was thirteen at the time."
"I let him in and we had a conversation about what I thought the afterlife would be like, and this was really odd for him. We talked for a few minutes before he decided to leave. When my parents got home they told me he had a heart attack at school and died."
-- Maxraser33
One Time Only
"I once felt a hand on my face when I was sleeping. I had the covers covering my entire face and felt something push down lightly and then a bit harder."
"I was absolutely terrified and when I finally mustered up the courage to look, nothing was there. It never happened again but there have been a few times where something similar has happened."
A Very Helpful Ghost
"I was staying in the Banff Springs Hotel in 95 for a snowboard trip and I was leaving the room and forgot my jacket."
"When I remembered right at the door, I turned around to grab it from the bed where I left it and it was being held 2' above the bed like it was being being pinched by fingers."
"The moment I turned around it dropped to the bed."
"That blew my mind!"
"My GF's sister at the time was working concierge and she said there was a bell hop ghost and gave the paper story...lol It wasn't threating at all, but was crazy to see!"
-- GTR4L1F3
Here's hoping you manage to sleep well despite all these spooky stories!
Want to "know" more? Never miss another big, odd, funny, or heartbreaking moment again. Sign up for the Knowable newsletter here.
Keep reading...
Show less
Like male birds with vibrant feathers and complicated mating ritual dances, straight men will go to absurd lengths to win the attention of women.
Go to any bar or club. Scan the room and undoubtedly come across bicep-clenching shirt sleeves and loud male voices screaming into the ear of a less-than-enthusiastic listener on the dance floor.
That's not to say there are plenty of wonderful traits that draw women to men. There's a reason marriage and procreation continues.
But for all those success stories, there are so many instances that involve a man trying to win the heart of a woman using means that are antithetical to what she actually values.
Redditor Londoner421 asked:
"Women, what's the least attractive quality in a man that they usually think is attractive?"
Many women responded by describing the men who apparently feel the need to convince others that they're worthy of attention.
But nobody likes a sales pitch.
Call Now!
"Treating dates like an informercial for themselves." -- zazzlekdazzle
" 'But wait, there's more! Have sex with me within the next 90 minutes and you'll get not one, not two, but THREE extra orgasms! Be the envy of all of your friends with this limited one-time-only offer!' " -- nubsauce87
Wall Flower Opposite
"Over-confidence or the need to show off" -- Glasswall1
"*Famous last words: 'Hey guys! Look what I can do!!'*👍" -- AndringRasew
"TLDR: insecurity" -- lipcrnb
Nobody Cares, Dude
"Bragging about having money" -- lockdownhype
"My love will take you around the world, but my bank account won't get us past the airport." -- InternetKidsAreMean
"Nice. I'm broke af" -- RogueDeku
A Fine Line
" 'Knowing' everything. Sure, intelligence is nice, but it's fu**ing transparent when you start bullshitting just so you don't have to admit there's something you don't know. Especially if I do know it."
-- vikraej
Other women talked about the more toxic elements of masculinity.
Nope.
"Being overly aggressive with other people. Like, you are out at a club with him and he is ready to pick fights with anyone who (he thinks) looks at him or me wrong."
"I think it makes them feel macho but it's a huge turn off for me. It's happened a few times, and the last time I just turned around and took a car home."
Pure Rage
"Expressing the need to be violent without any real cause or hint that they enjoy being violent. It just outright frightens me being anywhere need people that do that."
We Are Not Apes
" 'Alpha male' 🙄" -- justputonsomemusic
"An unstable, early iteration of male. Needs further development and testing before public release." -- DoomCircus
And other women lamented all the men that seem to think attraction is a zero-sum game. These guys apparently felt that the only way to look good is to push a possible "threat" away.
Just Be Nice
"Putting other people down, to make themselves look better."
"No, you are not making yourself look better. You're being a di**."
-- maszah
Again, Nobody Cares.
"The one up man. Almost always dominates the conversation and one ups everyone else's experiences and replies. Shows me you're immature and can't hold a conversation without the focus being on you."
Just Sloppy
"Guys and/or girls who pride themselves on being able to out drink or outsmoke everyone until they're a blubbering mess. Or doing a bunch of drugs."
"They think they're so epic but it's honestly embarrassing when it's a constant and people have to babysit you during a get together."
Hopefully, at least a few men will come across this list and check themselves the next time they feel a fight or a boast welling up.
Want to "know" more? Never miss another big, odd, funny, or heartbreaking moment again. Sign up for the Knowable newsletter here.
Keep reading...
Show less
Have you ever heard something go "bump" in the night unexpectedly? How did you react? Did you say something about it?
How about something that was amazing but completely unexplainable? Many people experience moments like this. And they are endlessly fascinating to hear about.
We, as humans, are always looking for something greater than ourselves.
So when Redditor Teapunk00 asked:
"What's the creepiest, most unexplainable thing that happened to you?"

Here were the answers.
Australian Sidepiece
"I was 12~ and had just gotten my first mobile phone. One weekend, I get a call from an older sounding man with an Australian accent (not that weird, I live in Australia, but kinda relevant)."
"He asks 'Is this [my first and last name]?' I go 'Yes...?' He takes a deep breath, sounds really emotional and says 'I'm your grandpa.'"
"All I could say was 'No you're not?' Both my grandfathers had been dead for years by that point. Plus, they were both European, I'm first generation Australian."
"There's no way that even if one of my grandmas had been getting side action that this guy was my grandpa. He sounded disappointed and hung up. Haunts me to this day."-Living_Employee_7735
Nine Lives
"Our family cat passed away when I was 14 and it really sucked, he was a great cat."
"Fast forward to 16 years old and I'm sitting by my mom on the couch and she's showing me something on Facebook on her IPad when I swear I saw a cat out of the corner of my eye so I look up.
"It's our old cat walking into the kitchen rubbing his tail against the wall as he made the corner as he always did, my mom also looked up just after me and stared and looked back at me and I was like 'Did you just see our old cat?'"
"She replied 'yeah he just went around the corner there.' I got up and went and looked in the kitchen and he's nowhere to be found. 10 years later my mom and I still talk about how creepy that was that we both saw it."-Coach_Flaps
O Brother, Where Art Thou?
"My brother passed away in 2008. Fast forward to 2016. I was asleep and I had a dream about him as I often did since he passed away. This dream was different. It was like he was talking directly to me, looking straight in my eyes."
"In the dream I asked him: 'Is it really you?' He said: 'yes.' I said, 'Prove it.' He then reached out and touched me on the arm, and when he did I jolted up in bed wide awake covered in sweat."
"I thought all this was really strange and I went to the bathroom to put some water on my face. As I was looking in the mirror, I saw that there was a backwards 'R' written on my arm in pen exactly where he touched me in the dream."
"The letter 'R' was the first letter of his name. There were no pens in my bedroom, and I have never sleepwalked before. You can call me crazy, or lying or whatever, but that was the single most unexplainable thing that has ever happened to me."-Sardonnicus
These are the things that can really keep us up at night.
Sexy Sx
"Once when I was 8 or 9 me and my cousins went down to play on this gated community I lived."
"We were on the inside of this fence when this taxi driver pulled up, asked if we wanted to go to the magic Kingdom or something cheesy like that, pulled a saxophone from his trunk and started playing while inviting us inside his car."
"I still remember my mom's face when I told her later that day."-matalleone
Tectonic Dessert
"Every time my mother cooks a specific dessert, an earthquake happens in Chile, that only happened twice between 2015 and 2016, strangely the two earthquakes had almost the same magnitude."-AbelrgAb25
Dreams Of Lost Loved Ones
"I had a dream a few weeks ago. Bad times in my life, right on the cusp of things getting much better (they are now) and I was sleeping badly and just not mentally well."
"My favorite uncle, closest thing I had to a dad growing up (actual dad was not good at dadding), died suddenly of a heart attack a few years ago."
"It was abrupt and shocked everyone. I was across the country and distraught by the news. He was by far the closest of any of my family members."
"I was dreaming about something irrelevant to him or anything, and suddenly I turned around and there he was, just standing there holding his arms out and grinning like, 'heeeey!!'"
"I just lost sense of the dream immediately, I was so thrilled to see him. Like the dream was a work assignment and he was just showing up to break the monotony."
"I jumped into his arms and hugged him and kept telling him how happy I was to see him. The rest of that dream, he just hung out with me. I was just so happy."
"I've never had an experience like that because honestly I've always been the aloof black sheep of my family and I never imagined anyone would care to visit me after they died of all people, if such a thing is possible."
"But there he was, and it will stick with me always that maybe he just came to say what's up and give me a little slap on the shoulder and make sure I kept on trucking because better stuff was coming. I miss him."-OctopusPudding
Deja Vu
"I often have meaningless dreams about certain situations which I tend to forget about quite quickly."
"But fast forward a few weeks in real life, I'll be in that same situation, will repeat the same dialogue(s), will be wearing the same clothes, will be talking to the same people and I'll only realize the deja-vu until after the moment has passed."
"It happens so often, I've come to expect it now."-slightlyboredforever
People experience the unexplained all the time, but how it impacts them is the more important part of the story.
Haha...I'm Not Stalking You...
"After moving to LA, I ran into my ex-girlfriend 5 times over the course of two months."
"For context, I had moved from South Orange County to LA for a nice office job. My ex-girlfriend had moved to San Diego after the breakup, then moved to LA after breaking up with her last boyfriend."
"I would have chalked it up to random chance that we now lived a few miles from one another, except when we first noticed one another, she immediately said, 'I'm not stalking you.'"
"(Suspicion Intensifying)"
"Thankfully, after a fifth time we 'ran into each other' I didn't see her again for almost five years when I was getting ready to move back to Hawaii."
"I had the foresight to lie about which island I was moving to, just in case she decided to follow me at some point."-WatchingInSilence
Pay Attention To Your Friend's Feelings
"Friend of mine was in a hot tub with me. We were having fun and nothing was out of the ordinary."
"She looks at a plane in the sky and her whole demeanor changed before she said, 'Something bad is going to happen. No like serious. Something awful, I don't know.'"
"She isn't a person to do this. Seriously, she had never said anything like that before. Turns out, that night, a guy at our school and his whole family got in a terrible plane accident that killed his mother, brother, and sister."
"He survived but was in a coma for weeks. Have no clue how she knew but I always listen to her when she says something is off…"-Whywhywhywhy69
The Void Stares Back
"I was on a walk through my (safe) neighborhood when I went past this house where these notably odd people live. I moved to the other side of the road as I was coming around a curve."
"All of a sudden this older guy started following me. I didn't think much of it as a lot of people were out that evening. A few blocks later he caught up to me, and started walking next to me."
"I walked a bit faster, hoping with the age of this guy, he would slow down a bit. I eventually lost him, and I disappeared behind a tree."
"He was there, as if he knew where I was going to go. He started reaching out for my shorts, but I ran as fast as I could. Luckily, I made it to my house and locked all the doors."
"A few days later, I went on a walk, and I didn't see him again. Nor did I see him ever again. The look in his eyes, it was just...dead. It was like two black holes were staring back at me. I will never be able to forget him, just for that."-Kneeling_Fish
Did any of these stories scare you? Do you have any scary stories to share?
Life has so many dimensions, that the scary is inevitable. Keep your caution about yourself at all times.
Keep reading...
Show less