What is it about someone that captivates you instantly?
Could it be the twinkle in their eye as they talk about their passions? Or perhaps its their overwhelming sense of humor that draws in everyone in the room?
Whatever it might be, everyone has that one trait, that one quality, that can make them instantly interesting to someone listening nearby.

Reddit user, _GreyX, wanted to know what snags your attention in someone when they asked:
"What's one thing which makes someone interesting to you instantly?"
It doesn't even have to make sense why that person is interesting to you.
If they're only funny to you, and no one else, doesn't matter.
You'll sit, listening to them, for as long as you can.
Make Me Laugh
"Sense of humour"
Full_Throttle33
"I have entire relationships that are built on mutual humor. Sincere humor is the best, when someone can be their full selves with you - serious moments are appreciated and occur but our love language with one another is our ability to laugh together."
pnwstep
You've Seen Things Others Haven't
"If they have traveled outside their home country or have lived/are living outside the home country."
sqdot
"As someone who spent the last 15 years outside my home country, this is normal for me, or that they've learned a second language.(I have too just not always the language of my host country)."
Mixedstereotype
Math And Numbers All The Way
"If they're interested in math I instantly love them. Haven't met anyone tho"
"Funny sarcasm a bit situational, but if someone is good at using sarcasm in a gunny way I want to be they're friend."
Mundane-Cook-5472
Totally Got Into A Fight With A Bear
"Facial scars, and not ones done intentionally. If you got a big ol scar on your face, you've seen some sh-t, and I am dying to hear about it."
The_Patriot
"I have a fairly prominent scar close to my eye that I got from walking into the corner of a table as a 2yo."
"Can't say I've seen sh-t, but I sure as sh-t didn't see that table."
qnrd
Conversations are tricky to navigate, especially when you think you'll do nothing but bring the group chat down.
That's why when someone perks their ears up to give you the floor, it's intriguing.
Let's Talk TOGETHER
"They draw people into the conversation by finding topics of mutual interest."

Back2Bach
"A great tip for doing this is to abandon any embarrassment at knowing nothing about someone's passion. Instead of trying to change the subject or staying quiet, ask the basic questions that come to mind."
"You'll find there are two types of people - those who delight in explaining why they're so passionate to you in a way that makes their passion practically contagious and those who can't be bothered making an effort. The first group are the ones you want to talk to anyway, as they not only match the effort you made but make it effortless for both parties."
texanarob
Take Your Time. I'll Listen.
"People who can find the sentence through all the stuttering I do and are actually interested to chat for an undetermined amount of time"
thiccccpotato420
"Hang in there buddy! It's a shame how society treats people who stutter! I'm a speech therapist and the biggest problem for my patients isn't the stuttering, but the inability of other people to just take a little bit more time and let them finish their sentences on their own time"
pugglik
Or Maybe We Don't Need To Talk At All
"Ability to enjoy and appreciate comfortable silences without having the need to constantly talk."
howwouldiknow
"Seriously."
"Nothing's more annoying than someone who constantly talks just to fill the air."
Sweet_Taurus0728
You don't know why, you just know how it feels.
It's a gut thing, deep down inside, that lets you know this person is something special.
Let It Out
"Passion. Doesn't matter about what, they could be passionate about installing toilets and I'd listen to them. I find it infectious."
Confident-Fee-6593
"YES fully f-cking agree. My friends always apologize when they go on about something I'm not into/haven't even heard of, but I could listen to it for hours. Just hearing the excitement in their voice and seeing their eyes light up just soothes my soul."
hi_j1nx
"They're not afraid to like things. I'm so bored of people whose personality is based around not liking things or being too cool for things. Coming from someone who used to be extremely cynical — cynicism is boring."
nineelevenairways
Eyes That Make You Feel
"Their eyes. Some people have very kind eyes and I'm extremely attracted to that."
snarfymcsnarfface
"Omg this. So far I've only met one person with really kind eyes and there was a time when I was in bed just crying about it cause whenever he looks at me it's like all the mistakes I've made in my life doesn't matter"
WittyRich
Speak Your Truths
"Honesty. Even at their own expense. Extremely attractive trait in friends or significant others."
Detharal
"Double this. It comes down to being able to accept wrong and being unafraid to open themselves up to judgment, criticism, and consequences of action, which is a huuuige display of strength, and == hot. Dishonesty is insecurity at best, malice at worst."
acidnbass
Trust your gut.
You never know what kind of fascinating individuals you'll be lucky enough to interact with.
Want to "know" more?
Sign up for the Knowable newsletter here.
Never miss another big, odd, funny, or heartbreaking moment again.
Keep reading...
Show less
Turns out not all of us are interested in being benevolent Gods.
It's Reddit, so we're not exactly surprised, but we're suddenly glad divine cosmic powers don't work this way.
Reddit user Purple_Pineapple_752 asked:
"If God gave you his powers for 1 hour, What would you do?"
So here's the thing, Reddit has no chill.
Like none.
So every random whim, thought, or chip on people's shoulders certainly came out in the comments.
And honestly... it's delicious.
Some Redesigns Needed
"Redesign human knee and shoulder joints. Because, seriously, I've got some bug reports that have been ignored."
- m_sporkboy
"You've got my vote! As a nearly 30yr old with chronic arthritis, I'd say thank you!"
- RiskyBisc
"Yup. Tore my ACL the other month in college football and am now a 'house potato' according to my dad."
- Bu11tproofTiger
"Both of my shoulders are reconstructed. My hips are finished as well an I'm in my 30s ."
"I think the human body needs to be made of better quality parts at this point lol"
- lolparty247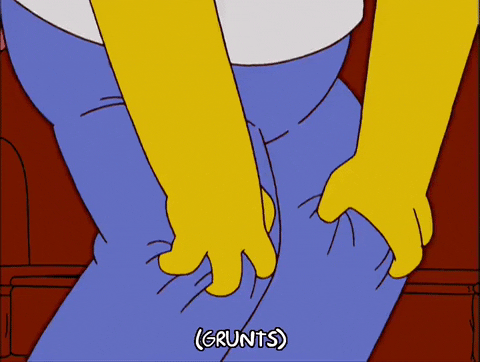 Giphy
Game Time
"Elected politicians, and candidates for office can no longer lie."
"Intentionally or unintentionally, every thing they express will be truth. If they try to lie, it will come out truth."
"This is not meant to be wholly benevolent."
"No half truths. No vagaries. The plain and objective truth, or silence. Those are their options."
"And it applies to all elected politicians, officially government sponsored ones (MPs) or otherwise, like say the elected spokesman of the IRA."
"Let the games begin."
- AlphaTangoFoxtrt
"This is actually terrifying."
"Imagine you are elected. You want to know the nuclear launch codes? No worries, just try to state the first character in the sequence."
"You cannot lie. So what you say will come out as correct. Now just have someone write it down."
"Want the password to the white house twitter account? No worries, just get someone to vote you into some form of office. Could be you and joe-no-body, it doesn't matter."

"Privacy would end overnight."
"No no no, you want them to not be able to tell intentional lies. Then at least it's limited to things they know. And just for good measure, give every elected official a strong sense of questioning their own knowledge."

- UFO64
"I feel like this power will end up being a monkeys paw. You try to do good but it has an equal/opposite reaction..."
"You make it so politicians can't lie, and the followers just accept it and still vote them into power."
"Make it so people have critical thinking and aren't easily misled by conspiracies and propaganda, then I dunno, maybe we find out we needed conspiracies in our life and we now no longer question anything.. Idk.."
"You remove corruption and it has some unforeseen knock on impact where now South American or African countries become super powers and a new cold war erupts with new players."

"Yeh monkeys paw... Beware of this power..."
- splashbodge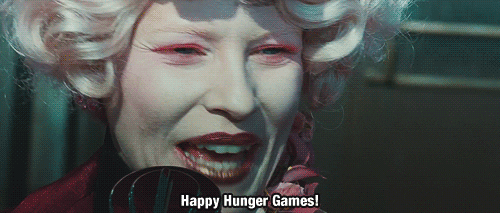 Giphy
Toast Technicalities
"Create various images on toast and have fun watching believers react to them."
- CaptchaSolvingRobot
"But technically... they would be right because it was you as God!! You!!"
- SonOfARemington
"I've often wondered how many people eat their Jesus toast without ever bothering to check."
"Extending the thought, how many people actually do check their toast only to think to themselves, 'Hey! It's Keanu Reeves!' "
- smeeding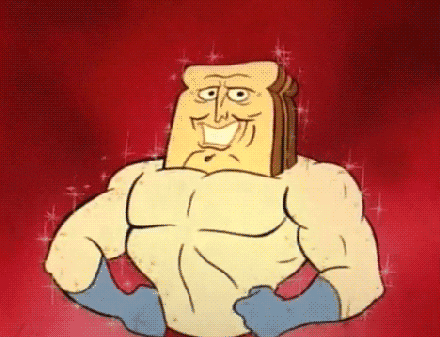 Giphy
Can We Vote For This Person?
"1st of all, I would make it so that everyone napping always wakes up refreshed. All naps now last 23 minutes but feel like 4 hours of perfect sleep."
"Nothing is addictive."
"All men are given perfect recall about everything their wives have said or done."
"All women obtain positive body images."
"Taco trees."
"People who are cool never have their shoe laces come undone. A-holes have their laces break every Friday."
"Dogs stay small puppies for 3 extra months and come out potty trained."
"Turtles can play trumpet."

"America switches to metric with no fuss."
"The internet makes sense to everyone over 70....but they chose to avoid social media anyway."
"Corn syrup goes away."
"All religions announce simultaneously that God is kinda... but not exactly gay."
"Every swastika owned drawn or tattooed is slowly burned away over a week. It hurts really bad and is replaced by a picture of a teddy bear blowing a very startled looking Nick Cage."
- Ethandrul
"You had me at trumpet turtles and taco trees."
- fallen87angel
"I also choose this god."
- PBnBacon·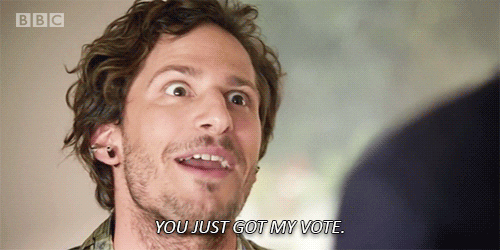 Giphy
Assuming I'm Still Interested
"Assuming I'm still really interested in Earth, get us back to zero or a good starting point."
"Remove all trash and pollution everywhere. It just ceases to exist."
"Complete all municipal separated storm sewer projects instantly."
"Instantly create storm water gardens wherever necessary. Instantly eliminate lawn culture and convert to lawn alternatives to eliminate run off."
"Instantly convert all power generation to safe thorium nuclear and renewable. Instantly convert all sea shipping to clean nuclear."
"Instantly convert all cars to electric. Create charging stations at every residence."
"Instantly convert all heavy construction equipment to a safer fuel (I don't know what yet). Instantly put solar panels on every structure/house. Instantly create bike lanes everywhere. Instantly create bike culture of the Netherlands everywhere."
"Upgrade everywhere to high speed rail systems similar to Japan. Switch all roads to permeable pavement."
"Instantly perform major upgrades on every structure, road and bridge everywhere. Have all work go to new construction and maintenance."
"Instantly install field drains and timer stadium lights in all playing fields."
"Instantly process all rape kits in all police stations."
"Instantly repair all playgrounds and park features everywhere."
"Automatically register everyone to vote. Create 10 new states out of Texas and California. Instantly pass political reform."
"Legalize all drugs. Instantly create more treatment centers."
"Instantly cure all ailments that are in recovery in hospital and would cure naturally. Instantly move those patients back home."
"Instantly kill all patients who would die naturally. Instantly inform all families."
"Instantly remove all graveyards and eliminate practice of saving dead. Create new ritual of donation to science or turn into tree."
"Instantly create depression cure. Instantly create obesity cure. Instantly create formula to grow/repair existing teeth."
"Instantly change taxation rate to post WW2 for businesses. Instantly change view of all workers to pro-union."
"Instantly identify and eliminate all political corruption. Have everyone just realize all this exists."
"Eliminate all religious belief everywhere. Instantly create belief in helping neighbors, being a good person, and creating a heaven on earth."
"Eliminate all mosquitoes. Bring back bees."
"Is time up? Was that an hour?"
- winnower8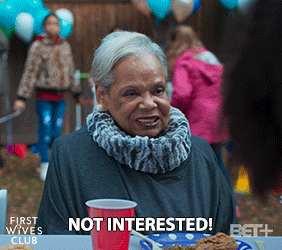 Giphy
One Solution To The Fossil Fuel Issue
"Having given it some thought:"
"Easy parthenogenesis for all humans, regardless of their biological sex and mental identity."
"And the natural ability to self terminate pregnancies. And self. That would wipe out a whole bunch of angst and repression in the world."
"The ability to fly, as someone else suggested, at fairly rapid speeds. This would vastly change society, no more cars, planes, elevators, stairs, possibly no more country borders, it would be nearly impossible to enforce. The demand for oil would plummet and the environment would be healthier."
"Extra longevity, with senescence happening only a few years before death."

- CanadianJogger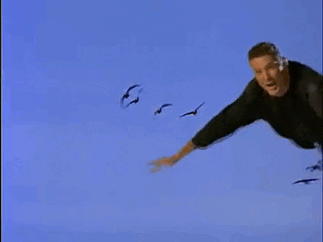 Giphy
Genderqueer Garlic Bread
"Make an easily accessed and super powerful source of electrical energy that's renewable and environmentally friendly, it's also easily accessed (this could just be 100% efficient solar gen, or a generator that somehow turns heat back into useable energy? I dunno I'll be god, I could figure it out)."
"Cure All Diseases"
"Humanity now has the ability to magically transform themselves freely to look however they choose, provided it's still anthropomorphic."
"I'm genderqueer; this would make it so all the non-cis people wouldn't need expensive drugs and surgery, or suffering, although I guess we'd be dealing with a few furries but y'know that's fine with me."

"Reverse earth's environmental damage back to pre-industrial while maintaining all the infrastructure changes."
"Finally, all major US and Canadian highways are underground and infinitely maintainable, AND there's also Bullet Trains that run underground with them along the WHOLE interstate/400 Series and Extension/Trans-Can that way I NEVER HAVE TO DRIVE AN HOUR TO WORK AGAIN."
"AND all Cities with populations over 10K have more-than-adequate 100% free public transit that's also so efficient the busses/trains/trolleys/whatever are never late."

"OH one more thing: Since everyone is gonna be sexy because of the Shapeshifting, everyone is either pansexual, or ace, and the people that are ace aren't seen as weird and are completely respected in their orientation. And we all have an innate sense both to locate each other and to locate garlic bread."
- someBrokeCanadian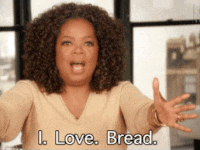 Giphy
The Timer
"I would set a timer for 10 years and then everyone dies and the earth explodes. I would make everyone aware of the timer."
"I think that would eliminate a lot of bullshit around the world like war and hate, and would make for a really good last time alive until we all die together."
"Am I a weirdo?"
- DoobieMcBeast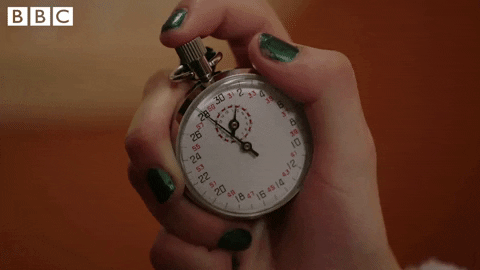 Giphy
Sky Farm
"Erase COVID"
"Curse everyone whose name was listed in the Pandora Papers to spontaneously explode somewhere in public and just let the media chips fall where they will."
"Create a sky-dwelling jellyfish that eats carbon fumes and whose tentacles contain a chemical that makes you feel total euphoria for 8 hours straight."
"See how long it takes humans to turn them into a carbon-sucking, drug-producing sky farm animal."

- NebulaPlural
"I am 100% on board for carbon-Hoover-jelly-sky-fish-farms."
"Magnificent."
- sinskins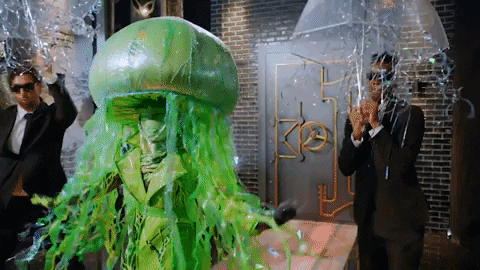 Giphy
"Because Who Wouldn't?"
"I'd get rid of all mental impairment diseases and conditions. Alzheimers, Dementia, the severe mental impairment that some kids are born with (Not sure what the various conditions are called)."
"I would make humans and other animals immune to cancer. I would extend healthy human lifespans by another 50 years, and dogs and cats can also live as long as humans."
"I would then give humans the ability to research and cure other diseases and ailment so that mankind could eventually have treatments for such things as they come along. I say this because I only get an hour and things will appear in the future that can't be predicted (even with God's power)."
"And lastly, I'd of course, give my self a bigger dick, because who wouldn't?"

- ClownfishSoup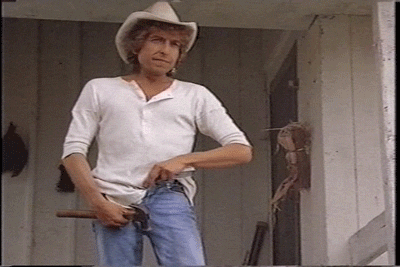 Giphy
Oh you didn't honestly think we were going to get through an article about god-like powers and NOT have someone use it for penises... did you?
Come on now.
You're not THAT new on the internet.
You know how people are around here.
What would YOU use your god-like powers for now that you've read some of Reddits ideas? Let us know in the comments.
Want to "know" more?
Sign up for the Knowable newsletter here.

Never miss another big, odd, funny or heartbreaking moment again.
Keep reading...
Show less
Are you like me and the 1990s were only 10 years ago?
Yes, I can do the math, but 1990 being 32 years ago still seems unreal.
Why is that?
Maybe it's the fact it marked the end of the 20th century and beginning of the 21st.
Either way, it just doesn't seem that long ago and the nostalgia for the trappings of the 1990s is strong.
Redditor PrimaryYam9432 asked:
"What is something outdated from the 90s you want back?"
Affordable Housing
"I lived in a one bedroom apartment in San Diego in the nineties to the tune of $400 a month. I'd like that back, please."
"I looked up the specific place I lived. That one bedroom runs $1,650 now."
– stupidlyugly
Cheesy Video Games
"Westwood Studio's real time strategy games featuring cheesy live action videos between the levels. I'm fine without the dial-up multiplayer though."
– 3Bonhomme7h
Subscribe, Subscribe, Subscribe
"Software that you buy one time and own. Looking at you Adobe."
– mtsai
"Being able to own things without having to take out a subscriptions."
– qzcl
"This is exactly what I was going to say. Being able to buy something and be done. Now everything has a subscription attached to it."
"Software is one of the worst examples but even the auto industry is trying to get in on the subscription money by requiring additional monthly plans to access features of your car that you already paid for."
"A local HVAC company is attaching a subscription to their work. So you pay them to install it all and then a monthly fee for them to be on-call in the event it needs maintenance."
"At work our IT support company stopped doing ad hoc service calls unless you subscribe to their monthly service plan. So the company is paying triple the price and getting basically the same thing except in theory the amount of service call they can request is 'unlimited'."
– sullivan80
Your Local Video Store
"I miss going to video stores and browsing."
– sonic_tower
"I do too. That was a fun Friday night as a kid. Going to Blockbuster to pick out a new movie to watch."
"It's not the same getting on Netflix and spending an hour looking for something to watch to only wind up watching something you've already seen."
– brokendowndryer
"Yep! As a kid my dad would come home from work on Friday evening and take us to Hollywood video."
"We'd pick out a movie and get a pizza on the way home. Good times."
– Its_Juice
Commercial Breaks
"Reasonable commercial lengths."
"Now ESPN has 5 minute commercial breaks..."
– coreynj2461
"My least favorite trend is a commercial break, then they come back for 1-2 minutes with some tiny snippet of 'coming up next!' then go to another commercial break."
– thishasntbeeneasy
"Or they smash the credits into a tiny window, while running ads on full screen. Can't even read the credits if you wanted to."
– reddit_bandito
Accountability
"Not having to make an account for EVERYF'KINGTHING!"
– Dapper-Discipline-54
"And lately every time I sign up for something, they send me texts now too in addition to emails that I don't want. Leave me alone!!"
– Sefira23
"I'm so over this. Especially when you're supposed to make a different password for every account you have. My brain only has so much memory for passwords anymore."
– McUberForDays
Social Media
"This is probably more late 90s/early 00s than the 90s as a whole, but a social media-less internet."
"It felt like an escape from real life, as opposed to an extension of it."
– Spooginho
"Remember when they told us to never identify yourself on the internet? And now they put their whole life on it."
"I miss web 1.0 where anonymity was the point."
– duffman13jws
"Remember when our parents told us not to trust anyone on the internet, but now believe everything they see online and lecture us about it?"
– Harsimaja
"My mom when I was 16 and got my first PC: 'Don't put your pictures online!'"
"My mom now: 'Send me grandson pics nowww! Need new profile pic and header!!'"
– Myrmele
RIP Geocities
"Geocities web pages, made with heart, not for money."
– RaminGold
"I do miss Geocities. It was sh*t, but atleast anyone could have a web site for free hosted on a server that was relatively fast and reliable."
"Nowadays, good luck to find a good free web hosting..."
– thephantom1492
"Oh my god, my bff would purposely go to my crappy Geocities site and sign the guestbook as ridiculously over the top characters like 'Madame Consuela de Soliz-Camacho-Dubois St Bernard,' and she'd write their comments in Spanish, German, French, whatever she felt like that day."
"It was so stupid but for idiot teenagers back in the 90's, it was the height of hilarity that she could prank me without being in the same room. Good times."
– avoidance_behavior
Why Is This Phone Smart?
"Not being able to be reached 24/7."
"Remember when the only people who had cell phones or pagers were doctors and high end business professionals that NEEDED to be reached at a moments notice."
"Now, everyone is expected to be available at any time. And if you elect to stand your ground and establish a separation between work/personal life you're considered 'rude' or 'difficult to communicate with'."
– Luke5119
"Yeah, remember when you let the house phone ring during dinner?
"I remember my dad grumbling if the phone ever rang: 'It's dinner time, nobody should be calling now. Who calls during dinner?!'"
"You didn't call people's house after about 8pm either unless you knew it was okay. It was rude—that was private, home time."
– what_the_a
Buttons & Knobs & Dials
"Technology with buttons and knobs."
– Ashtar-the-Squid
"Agreed! Some things I just don't want a touch screen for."
– Knightly-Bird
"I hate touchscreens in cars because 1) you just know they'll wear out and be expensive to replace and 2) I can't use it by feel and have to take my eyes off the road to adjust anything."
– Msktb
"Agreed! Why does my Microwave need to have touchscreen? I don't want to touch the panel with my fat butter and chips fingers. I want use the back of my hand."
– MedonSirius
"All my touchscreen appliances start to fizzle and fail pretty quickly. All the analog or mechanical ones still work from decades ago, or I can at least open them and clean some contacts."
– F*kM0reFromR
Nostalgia is a funny thing—we tend to romanticize our past.
If we truly went back, we'd probably discover all the things we'd miss from our future.
But we still miss a lot from the 1990s.
Want to "know" more?
Sign up for the Knowable newsletter here.

Never miss another big, odd, funny or heartbreaking moment again.
Keep reading...
Show less
You're probably going to be beat over the head with this as you read this charming article but bedbugs are a nightmare and they are always lurking (in the back of my mind) when I think about purchasing some items secondhand.
Some years ago, a relative brought in a stuffed animal and some other items off the street. Within days we had a bedbug issue.
It was thankfully resolved very quickly–good thing it was caught so early–but let's just say I dealt with phantom itch for a while.
Nooo thank you.
People told us all about their own reservations after Redditor princesspeaches8 asked the online community:
"What's something you'd never buy secondhand?"
"Most people don't realize..."
"Motorcycle helmets. Most people don't realize that helmets expire and lose effectiveness even after relatively small impacts."
SchnitzelGruben
Best not to tempt fate and get a new one for sure.
People cut corners and then pay the price with their life.
"...unless it was from someone I knew for certain..."
"Climbing gear, unless it was from someone I knew for certain is an experienced climber and cared for their gear per manufacturer recommendations. Even then, I'd prefer to buy new."
Scandinavian_Filk
The last thing I would want if I were a climber would be to realize that I am using faulty equipment!
"You want bedbugs?"
"A mattress. You want bedbugs? That's how you get bedbugs."
janefromvegas
Bedbugs terrify me.
No thank you.
"Since nobody else has said it..."
"A car seat. Since nobody else has said it, I will. Secondhand car seats are so dangerous. You have no idea if they have been in an accident, after which they are supposed to be replaced no matter how minor."
Weller_BWitched
All it takes is one accident.
Don't risk it.
"I got into a whole argument..."
"Tires. I got into a whole argument about it with my automotive teacher in school, and everyone laughed at me and called me spoiled, but I just don't feel that it's worth taking a gamble on people's safety with used tires."
Imgumbygoddamnit
I believe this depends on the tread, though.
"I bought..."
"Jigsaw puzzles. Bought a 1,000 piece puzzle for £3, spent a few hours making it only to find 6 pieces were missing."
Smothier
How disappointing!
I'd be so upset after spending all that time!
"Three things I would never dream..."
"A toothbrush. Toilet paper. A condom. Three things I would never dream about buying second hand."
DaveDontRave
A condom?

People buy used condoms?
What is going on with the world?
"It happened when I was 10..."
"Shoes. It happened when I was 10. My mom bought me a pair of boots from The Salvation Army that I just had to have. Athlete's foot. HORRIBLE. It took powder, not spray, to get rid of it."
Xirokami
I am also very hesitant to purchase used shoes (and won't) and I understand that this is a privileged opinion.
"There's no warranty..."
"Crucial car parts. Like used tires, brake pads, brake rotors, rack-and-pinions etc. There's no warranty from the back-alley Craigslist dude and if those parts have defects you won't be able to stop or steer. Which leads to you quickly performing the room-temperature challenge."
C4PTNK0R34
You see, I don't drive, but if I did, this would definitely be something I wouldn't do.
No way I'd purchase crucial car parts from some rando!
"I was very open to it before..."
"Most second hand things now. Especially furniture and clothing which can't be checked thoroughly. I was very open to it before. But bed bugs really terrify me now. All it takes is one to start an infestation, and they hide in things like the labels and behind boots and screws. The eggs are about the size of dandruff."
Quit_Social_Media
As mentioned before... bedbugs are terrifying.
I don't think I can stress that enough.
Sometimes saving a few dollars can cost you a lot.
Why risk it?
Want to "know" more?

Sign up for the Knowable newsletter here.
Never miss another big, odd, funny, or heartbreaking moment again.
Keep reading...
Show less
What feels better than sexual pleasure?
I mean, the answer is, "nothing," right?
Right?

Reddit user, Boban_the_dude, wanted to know what's better than the best climactic finish around when they asked:
What's a feeling better than an orgasm?
A physical feeling can feel just as good as an orgasm, even when it's not sexual.
Nothing like a cool drink after a hot day, is there?
A Different Kind Of "Release." Hey-oh!
"That moment near the the end of being sick where your nose suddenly clears out after being stuffy for days and you can breathe perfectly again."
CoyoteJoe412
"See also: Pulling a huge booger out of your nose and realizing that your breathing has been restricted for days."
VanGarrett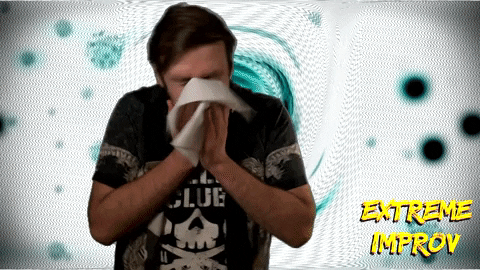 Giphy
Flowery Language Aside, Drink Your Water People
"Got lost out in the wilderness a few years back, drinking fresh clean water for the first time in days was something out of this world. It's like being on the brink of death and the suddenly life fills your body again. It happens so quick as well, from deaths door to fully recovered in minutes"
plz-dont-ban-me_
"I felt like sh-t the other day and realized around 5pm I hadn't had any water all day. I downed 32oz in a couple minutes and instantly recovered. I felt like I drank the piss of Jesus himself"
bigboybobby6969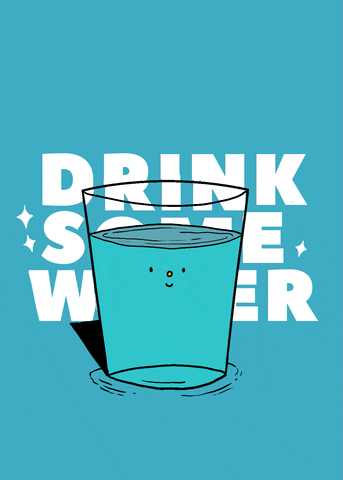 Giphy
The Pain Is Gone When The Pillow Comes
"When sleep finally comes and sweetly releases you from a blinding, vomit inducing migrane."
Cats_tongue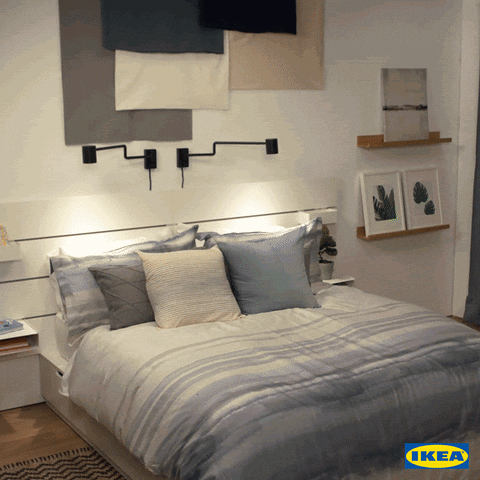 Giphy
While we think of human interaction being better than an orgasm as only limited to the sexual experience, our social interactions might go beyond the sensation an orgasm gives without any contact whatsoever.
What's The Opposite Of Gossip?
"When you overhear people talking positively about you."
LambeauCalrissian
"I've experienced this. I used to work with a gay colleague and he used to tell me all the terrible things that his religious Christian mother had said/done to him. He was a close friend of mine and he didn't realise that I was also a religious Christian until he noticed my cross necklace (I don't talk about my religion much)."
"I overheard him talking to another colleague once and he said 'yeah.. but there are still some great Christians out there, like [me]!"."
"Seriously made my day"
throwaway47283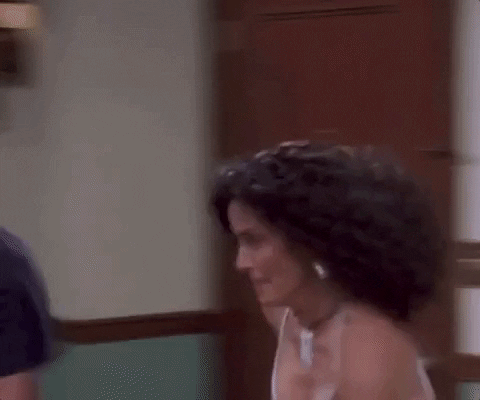 Giphy
All In On The Joke
"Laughing so hard your face hurts. It's like an orgasm for your heart and soul."
Ophidia77
"that feeling when the joke is long gone and you're only laughing because your friend is laughing and they are only laughing because you are laughing and it won't stop"
LocalTurn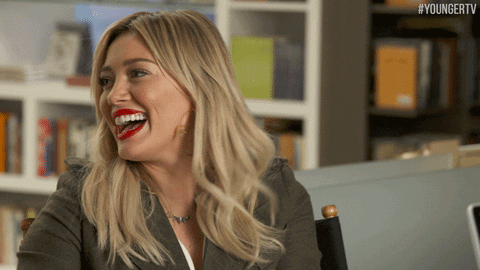 Giphy
Getting Those Feelings Back
"When someone you have a crush on has a crush on you."
xxNightingale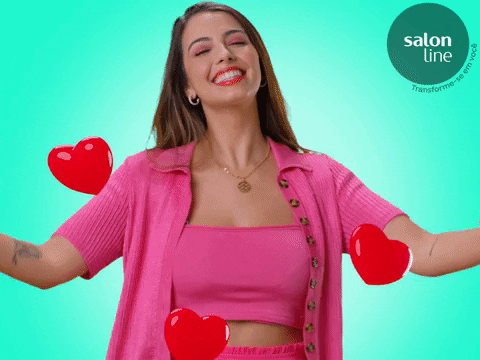 Giphy
And then there's these.
Yes, these ones make lots of sense.

Happy Medicine Time
"I think about "better" in terms of a huge increase in pleasure, and I can only think of one thing that has ever happened to me that was equal or better."
"Around ten years ago, I had a kidney stone, and it hurt like hell. The nurse hooked up the IV and gave me morphine, which did quite literally nothing at all to help. They didn't seem to believe that at first—I'm sure drug-seeking at the ER is a thing—but eventually, it became pretty clear that I was still in agony."
"She hit the IV with toradol. Y'all, this was the first time I'd ever experienced an IV or any strong painkiller, and I went from the worst pain of my life to complete comfort, warmth, and relaxation in seconds. I can still remember the relief."
alanpugh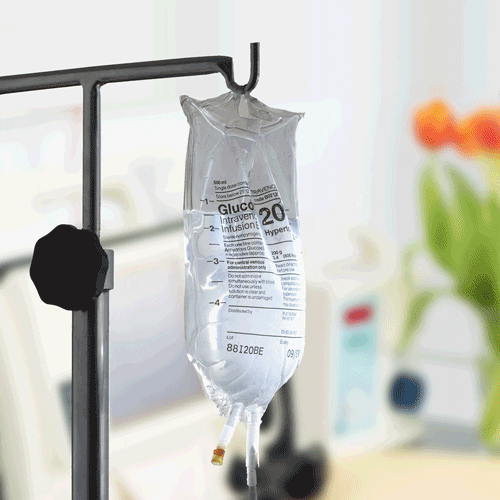 Giphy
Your Great Hunt Is Over
"When you close all the tabs from a very long assignment you just submitted"
Relative_Elderberry1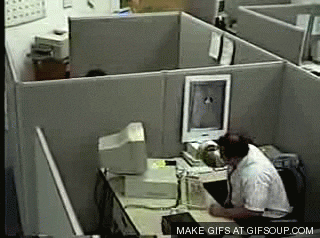 Giphy
Is This The Truly The Best Answer?
"Everyone keeps asking this and the best answer by far is always 'farting away a stomachache'."
draegersonn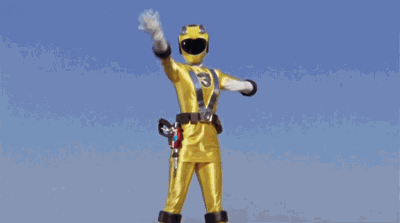 Giphy
Yes. Sleep.
"Waking up expecting your alarm to ring any second, then realizing it's the middle of the night and you've got like 3 or 4 more hours to sleep…"
harborsareinoceans
"... and you're able to fall back asleep."
"There, I fixed it for you."
Jelly_Belly321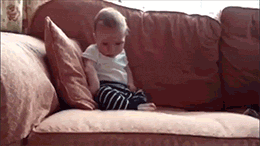 Giphy
Sleep when you can, drink water when you can and suddenly the entire day can feel like one big orgasm.
This has been an odd one.

Want to "know" more?
Sign up for the Knowable newsletter here.
Never miss another big, odd, funny, or heartbreaking moment again.
Keep reading...
Show less