You feel that chill up your spine and don't know whether it's knives or fingers...

Creepy feelings are hard to ignore, nor should they. Call it an evolutionary trait, to know when our bodies are in danger and we need to get out, but there is something that happens when we feel ourselves in a creepy situation. There might be an unknown danger on the horizon, or maybe a voice that comes from nowhere speaking in your mind, but whatever the situation you know you'll never forget it.

Reddit user, u/UnwantedJason, wanted to hear what still haunts your mind when they asked:
What's a creepy encounter you'll never forget? (Serious)
When You're Unsure Of What To Do
There's situations we find ourselves in that immediately send shivers up our spines, but the reasons are immediately apparent. It might take a moment or two to understand what's happening and, more importantly, what's about to happen to us.
You Had A Bad Day

When I worked at a hotel, I was outside just before starting work, and talking with a co worker while she had a smoke. Some guy was walking down the street towards us with a 2x4 in his hand. We didnt notice him until he was quite close and he screamed something about his dead family. He then stormed right up to us and swung the 2x4 to hit my co worker in the head, and I just reacted, stepped between them and raised my arm to take the blow... and he didnt go through with it for whatever reason. He held it ready to swing for a moment, and then stormed off and threw the 2x4 in a garbage can.
I went and picked it up after just incase he came back... and thats when I realized it had a bunch of nails sticking out of it!
When You're Unsure Of What To Do

This was about 10 years ago. I was home alone and there was a knock on the door. I open the main door, there is now a screen door between and the man who knocked. He says, "Hi! I'm doing some work on a house on your street can I use your restroom." (Our big dog comes up behind me. This man isn't phased.) "Oh I see you've got a dog!" I tell him that there is a gas station in very much walkable distance he can use. "I don't know if I can make it. The people we are doing work for locked their door. I get it. I know your husband isn't home-" I cut him off, said no. Closed, locked, chained the door. Texted my husband. I was supposed to leave shortly to go to class that afternoon, I decided to stay home locked inside because I was afraid to leave the house.
Getting Chewed Out In Two Angles
When I was in 2nd or 3rd grade, I was walking home from school. A brown Oldsmobile stopped next to me and the driver leaned over and opened the passenger side door, telling me to get in, that my mother sent him to pick me up. I knew not to get into the car and started to walk away. I was walking on the other side of a ditch because this road had no sidewalk and I knew the neighborhood well enough to run if I needed to, so I wasn't too afraid that I couldn't get away. Not two seconds after I started walking, the man switched his tone and became furious, yelling at me to get into the car. I don't remember his face so much but I do remember he wore a cowboy hat, but this was east Texas in the 90s.
As he was yelling at me, a gray SUV pulled up behind him and blew its horn causing him to peel off without first closing his door. The SUV then pulled up along side me while I was walking and a woman, incredibly hysterical, proceeded to scream at me to never get into a car with a person I didn't know and continued to scream at me while driving alongside me as I walked all the way home.. honestly, between the two of them, I thought I had done something wrong and was too afraid to tell my mother about it when she got home from work.. I walked that same route every day to and from school after that and never saw that man, or woman, again..
Creepy People Gonna Creep
They do, don't they? It's just what they do.
You'll encounter these types of folks out in the world, sometimes in the most unlikely places, but you'll meet them.
And you'll be afraid of them.

Unable To Take "No" For An Answer
Not too long ago I was babysitting my best friend's young baby. She and her husband went out for Valentine's Day. Not even an hour into babysitting there's a knock at her door. I opened the door because they know a lot of people in their neighborhood and I figured it was a neighbor or friend. This guy looks surprised to see me and I ask him why he's there. He said he delivered stuff for them a few days before and he may have some missing items that they ordered and can I call my friend to ask. So I shut the door, locked it, and called my friend. She answers and says "oh my god that guy hit on me the other day and won't leave me alone!" She went on to say that he asked for her number in the delivery app after dropping off her delivery. She didn't answer him. Some time after that he literally came back to ask her out at her door! She obviously said no but he must not have gotten the message.
After talking to my friend I went back to the baby. Next thing I see after walking by their windows is him starting into my soul through the living room window!!! He asked if my friend answered and I told him that there's nothing missing from her delivery and he thankfully went away. I don't think he came back after that and her husband reported him on the delivery app. Extremely creepy.
0 Stars

An uber driver pulled off route in a random part of town saying there was a really nice restaurant down there, I was pretty and he was taking me to dinner.
It was midnight, I had no idea where we were, I just started yelling that my husband was at home and he would call the police if I wasn't there in five minutes.
The driver continued arguing with me for a bit and eventually turned around and went back.
Was driving in the same area with a friend a few days later, asked him where the restaurant was. It was an industrial area. There was no restaurant.
Staying On The Trail
My friend and I went on this trip to Europe with a bunch of other teens as a choir and we traveled to five countries in the span of two weeks. When we went to Venice, I was wrapped up in all of the sites and sounds, and my friend kept pulling me in and out of stores. I had found out later that she was doing that because this guy kept following us for about half the day until we finally lost him. I worked on my situational awareness a lot after that. We were about 16 when this happened
The Inexplicable And Unknowable
Finally, these people seemed to find the most horrifying situations a person could be in. Voices coming from nowhere, haunting images, and souls that may or may not still be in your body are not common but they're out there, waiting for you.
Footsteps Which Nobody Owns
Home in bed and Hear someone open the front door and the unmistakable sound of work boots walking around on tile floor. Figured it was my dad as it sounded exactly like him.
I ask why he's home so early but no response. Footsteps get closer to the bedroom which was at the back of the house and I yell out again asking why he's tying to spook me.
They get up to the door.
I call out again and nothing.
I waited a minute jumped out of bed scared as hell and left for the day until my family got home. Called my dad right after I left the house and he was at work.
Coyotes Speak?
I was playing outside of my grandmothers house and heard the biggest male voice calling my name. I say big voice because I felt the call as much as I heard it. PeaPaw was long gone and dead, and She almost never had men over so I went inside to see if it was one of my uncles. Nanny was sitting on the couch watching her "stories" aka soap operas. No uncles just her. I went back outside only to find a pack of coyotes in the same spot I was playing in. (Rural TN) This spooked me something fierce. Still does.
Taking Tolls, Snatching Souls

About 10 years ago I drove to a 7-11 with my boyfriend. I stayed in the car and he went inside to grab cigarettes and some drinks. As I sat in the car I saw this teenage boy walk out the door. He looked at me and we made brief eye contact. His eyes looked completely devoid of anything. Just nothingness. My blood ran cold and I felt frozen in place for a moment. The boy continued on walking away while I sat there shaky. Just completely unnerved. Just then, my boyfriend got into the car and blurted out "I just had the weirdest thing happen. Did you see that kid who walked out of here?...". He told me how he had the same exact experience with that boy inside the store. I don't know exactly how to explain how or why we both felt this way when making eye contact with this kid. We still bring it up from time to time. We call him the soul snatcher. Weird sh-t, man.
Keep your eyes peeled.
Know when you have to run away or call for help. Who knows? It might be the only thing that keeps you safe when these terrifyingly creepy moments come about.

Want to "know" more? Never miss another big, odd, funny, or heartbreaking moment again. Sign up for the Knowable newsletter here.
Keep reading...
Show less
Back in 2010, the film The Kids Are All Right made the rounds. It was a bit of a mixed bag, frankly––I had some issues with the storyline, but that would merit an entirely different article––but it was an intriguing watch nonetheless. The story of two children conceived by artificial insemination who bring their biological father into their lives by introducing him to both of their mothers leads to some explosive results. You'd have to see the film for yourself (that script, though) but it did make me pause and think about how successful a relationship between a sperm donor and the child they brought into the world would be. Is it scary? Anxiety-inducing? A relief?
After Redditor lulpwned asked the online community, "Men who sold or donated sperm and gave the permission for the child to contact you at 18: What's your story?" we got to hear and learn more about this experience. Kids––and fathers––shared their stories.
"What's even wilder about him..."
So, I'm not the dad, but a kid.
So my bio-dad donated sperm and gave permission to be identified. Didn't even have to be after 18. In counting (because we're not sure if we've found all of us yet) there are 53 half-siblings, all his kids. My full sister and I didn't know we were donor babies until I was a freshman in college, and her a junior in high school. It was a few more years before we found out the scope of our family. As such, I never got to meet the man as he passed away in 2018, but I've been getting to know my half-siblings and I'm sad to have missed him. He apparently engaged in annual reunions and was interested in getting to know all of the kids if they (and their families) were open to it. We all support each other basically by default even though we didn't grow up together.
What's even wilder about him is that he got national news coverage for something besides his giant flock of kids. The guy got married to a woman the day he met her as a competition to be his bride in the Mall of America. It was apparently a heartfelt story and the two of them had a 20 something year marriage with 4 kids that they raised themselves. The Mall of America even has a plaque with his name on it now, so you can go find him if you really try. The man was a weirdo but in the best way. He was kind and generous with his time and really seemed to care about *all* of his kids, or at least the ones he knew about.
This is heartwarming!
Not to mention ideal.
"She got in touch with him right away..."
Oh hey, I can answer this! I'm not a donor, but I was donor-conceived, along with my sister (same donor). I had a great dad and never had any desire to find out who my donor was, but I was always curious about siblings, especially when I learned there's no legal limit on how many children you can father when you donate sperm in the US.
Well, one 23andMe test later, and the first result on the top of the list is a half-sister in Texas. We get in contact, realize we have a TON in common, and it sparked a fire in her to find more siblings. She took an Ancestry DNA test and the top of that list was a man in California, listed as father.
She got in touch with him right away, turns out he's a fantastic guy. He was adopted himself and also got in contact with his birth mom as an adult, so he had been on our side of the situation and was very open and willing to talk. His wife has been super supportive of us meeting too. He has three, uh, organically made kids of his own (I was especially ecstatic to learn that I'm a big sister), plus we've since found three more half-siblings who've all been very cool and excited to find each other. At this point, I've met all but one of them in person, and I got to meet my biological grandmother too.
"I did call..."
I donated for six months in university. Twice a week. I gave consent to be contacted. That was close to 20 years ago now.
I did call and ask once, my sperm resulted in 24 successful pregnancies. That was all the office could tell me.
I have not done 23andme or anything like that.
Imagine the day he does!
Thanksgving will prove to be very interesting.
"At one point in my life..."
I'm a child born via sperm donation. At one point in my life, I did tons of research to find him- I also did Ancestry and found some half-siblings but no donor. But I thought about it more and looked over the records I did have (from the donor company). He was a college student at the time and asked not to be contacted. He probably has a family now who may or may not know about his past donation, and my gut feeling is that he did it for the money. So I've decided to let it go.
Is this common?
It's sort of sad, but incredible to read about.
"My dad had a kid..."
Somewhat related, but I've got a brother from another mother and have a happy story to share.
My dad had a kid with a lady in the eighties, she didn't want to keep it and he didn't want to be a single dad so he was put up for adoption and they split up and go about their days. There's likely a lot more to the story but I've only ever been told my dad's side, so I'll leave it at that.
Fast forward ~30 years, my dad has settled down and now has a family of 5 kids with my mom. He gets a call from a non-profit asking if he'd provide his information if his kid wants to reach out. He does and goes about his day.
Fast forward a few months he gets a call from his son, initially wanting to learn about possible health causes and curiosity. He ended up getting adopted by an amazing family and is doing very well for himself. He wants to come to town and meet my dad. Dad has five awkward conversations with his kids explaining we had another brother and he was coming up to visit. (Note, a running insult when we were growing up was calling each other adopted, which pissed dad off a lot lol)
Fast forward 2 weeks, there was graduation this weekend and we're having all the family over, so was a good time for him to come up, and meet the guy. Great person, hit it off, and still is close with all the brothers.
Everything worked out pretty good all things considered. He's a spitting image of dad and really great friend. His parents are amazing people as well. Really really lucky to have him in my life.
"I agreed..."
Kind of similar. I was approached by my longtime childhood friend and she asked if I would be a donor for her and her wife. I agreed, and they asked if I would be okay with being in their life, to take pictures and be around so the child knows who I am, knows I'm a friend, and also knows I'm the biological donor, etc., so there are no questions down the road. I agreed and it's been awesome so far. He just turned two and he's a tornado (I warned them), but he's loved more than most children will be. Coming from a background in psych I figured developmentally it would be easier to be labeled as a friend, and not an unknown, questions of turmoil of where did I come from, etc. I guess we'll see.
"Four separate offspring..."
I was a donor, and when this happened to me, it was ok. Four separate offspring at various times over the course of about six months contacted me, all just as they turned 18 and records were open to them. It was cool for me to see pictures of them and how much they looked like me. It was also good to hear the stories from their parents of how I helped them conceive a much-needed child, which I really appreciated. But that was all. A few nice, polite emails were exchanged, some kindnesses, and then we stopped emailing. I didn't want or expect more, I'm just glad to know they existed, and that they got to connect with their biological heritage. I supposedly (as far as the donor system estimates) have a lot more out there, but I expect these are the only ones that will contact me since I assume most of them will want to do it as soon as they can and all of my donations happened within an 18-month span.
"Why the hell not."
Mine may seem awkward.... my mum's friends are lesbians. 10 years ago all 3 came to me and asked if I would donate. Why the hell not. Lovely people and desperate to be parents. After the second 'turkey baster' insemination, they got pregnant. They have a beautiful little girl. I went on to have my own 2 daughters and they then came to me 2 years ago and asked again. This time, it was a bigger decision but my partner knew the full story and was more than happy to allow us to try a second time which was again successful! They had a boy this time.
We've spoken extensively and we all have no issue with them knowing I'm the donor. My kids will also know when the time comes. We agreed that we would run off the whole 'I have no input other than biological'. Obviously, we won't be able to stop the whole 'who's my father' but we have agreed that when the time does come, they will be sat down with my own 2 children as well and explained that the situation of I'm not a father to them and that it was purely to allow them to have children and that they aren't missing out by having 2 mums rather than a mum and dad.
It's hard to type out but I'm sure you guys will get it. Thankfully, they look nothing like my own children, which could be awkward considering we live in the same neighbourhood. Also, I have no attachment or need to be anything to these children. It may seem horrible to say but this was my gift to two amazing parents and they are doing fantastic, I don't need to be there for them!
Sperm donors have to undergo a fairly rigorous process.
Did you know that sperm banks often have age requirements, require potential donors to pass a physical exam and undergo genetic testing to see if they're carriers of any genetic conditions? Family history is examined, not to mention one's psychological history. It's no joke.
Potential sperm donors also have to ask themselves whether they're prepared for the possibility of being the biological father of a child or multiple children they might never meet. That makes these stories all the more fascinating!
Have some stories of your own? Feel free to share them in the comments section below!
Want to "know" more? Never miss another big, odd, funny, or heartbreaking moment again. Sign up for the Knowable newsletter here.
Keep reading...
Show less
I loathe, detest, despise and hate telemarketers, scam, robocallers. Like, how is this a career? I know times are tough and everybody needs a job but I feel like some of them enjoy it. They know we hate them so they find their ways to get us. But we have to be prepared and find ways to strike back. Because ignoring and hanging up stops being useful after the thirtieth straight call.
Redditor
u/ben8633
wanted everyone to share on the best ways to get back at these nuisance spam callers by asking...
What is the most entertaining way to answer a scam phone call?
I got ten calls today alone. So that counts as a slow day. Usually they taper off as the week winds down. Does anyone know anything about this EDU education opportunity? I could care less. I don't have the energy to fight with them but I could be inspired.
Meow...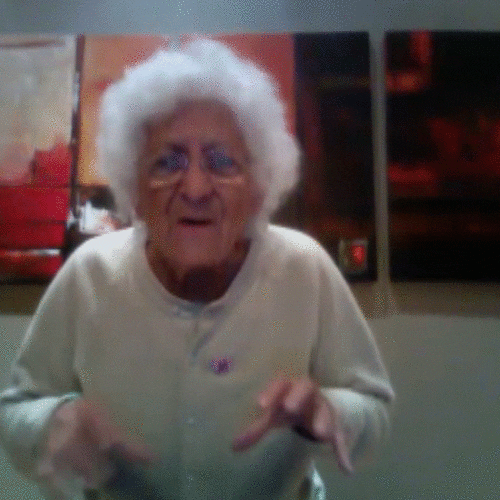 cat lady meow GIF by America's Funniest Home Videos
Giphy
I once meowed at a scam caller. They asked me to repeat myself, so I meowed at them again. Then they meowed back and I didn't know what to do so I hung up.
A New Number
I tell them the phone is about to go dead and to call my other line. I give them the state attorney general's office phone number.
I've done a similar gag with giving them the Federal Trade Commission's 800# scam reporting hotline. There's one scam that calls me a lot, where they ask for the phone number on the back of your credit card for some reason.
One lady actually had the audacity to come back from having me on hold and said, "Sorry sir, that's the number for the FTC. I need the number for your bank."
Scamming the Scam
Just act like you're also a scam call.
One time I did a conference call with 2 tech support scammers and I just stayed silent. It was incredibly funny.
Broken Words
I put on my mother's broken English accent and make them talk as slowly as possible, and repeat themselves by rewording things I say I don't understand. They stay on a lot longer than you'd expect.
This is why education is so important. With that, I mean, spend some time with your elderly and less IT literate family members and friends.
No need to form a classroom, just show them what to look for and teach them some of the warning signs.
Or if you want to have some fun, do what James Veitch does. Reply to that scam email, play along during the scam call, have some fun with them and waste their time. Because for every minute they spend wasting time on you, is a minute they cannot exploit the vulnerable.
Wrong Number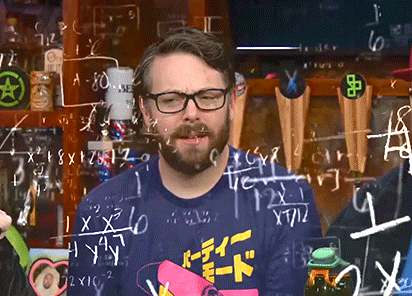 GIF by Achievement Hunter
Giphy
Act naive and worried about whatever they are telling you. Whenever they then ask you to provide your social security, bank account number or whatever, just keep repeating the same number.
Mix up numbers, and be like, oh wait, was that a 5? I think that should be a 9... or was that one 7 and then 5? Hold on, let me see if I can find that darn card.
Ok, I'm definitely taking notes and bookmarking this thread. I like the meowing thing. Maybe I should just strike up a conversation about my life? Then they'd need a drink and hang up first. Hmmm...
Confused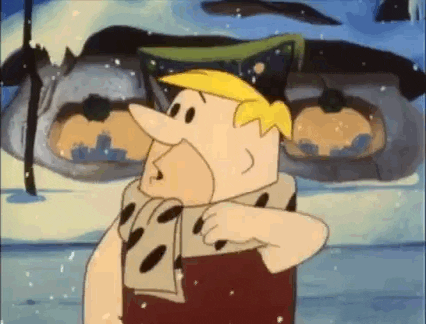 Confused Hanna Barbera GIF by Warner Archive
Giphy
A friend pretends to have dementia and be hard of hearing. The dementia excites them because they smell a payday and will stay on the phone forever, constantly repeating their spiel while trying to get a credit card number.
Hold Please
Act busy at work and keep getting interrupted and having to put them on hold. I frequently get cussed out and its very satisfying. My record is 35 mins.
I need to try this, I'm a veterinarian receptionist, so I can think of MANY ways to make a scammer uncomfortable.
Let's Chat
Sometimes I talk them for a while, maybe 20-30 minutes. Nothing like Kitboga but just if I'm bored or driving somewhere.
One time I got a call and had nothing better to do, so I thought I'd play along. "Hello sir, we're calling from whatever, how are you today?" "I'm pretty good, just chillin' casually watching some porn." Click
It seems to be super effective.
Mommy...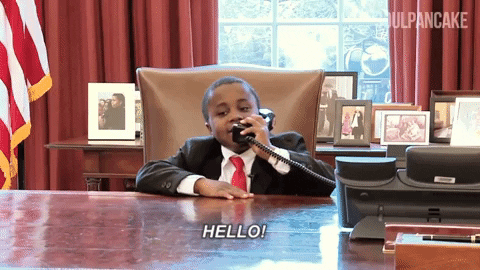 Giphy
Pretend you're a child and that your mommy isn't home. I did it once. I don't let them finish, I just kept telling stories about my teddy bear and eventually they dropped the call.
All good ideas. Of course, maybe I could get a gig as a caller and take them down from the inside. Better to know your enemy. Let me get some sleep, it'll be a long day phone ringing tomorrow.
Want to "know" more? Never miss another big, odd, funny, or heartbreaking moment again. Sign up for the Knowable newsletter here.

Keep reading...
Show less
There's something about eating good food that warms my heart and soothes my soul. Food was a big part of growing up: I have very fond memories of decadent family meals. I feel fortunate to come from a family of good cooks! I was also encouraged to try new foods and few things prepared me for how much I would love Indian cuisine. The spicier the better, by the way. I live for it. The flavors, the aromas... it's incredible. I almost feel bad for people who don't like it, but then again... more for me!
After Redditor jellybellybean2 asked the online community, "What food blew your mind when you first tried it?" people told us all about the foods they love.
"Had it in L.A...."
Pad Thai. Had it in L.A. with a friend for the first time and man it was amazing. Stalks of green onion, the noodles in that sauce, the egg... it was heaven on a plate.
"I remember the first time..."
I remember the first time my mom gave me a slice of cheesecake. Biting into it was like peering into the mind of the universe and it says to you, "It's okay to be a little fat and sluggish."
Seriously though, I've rarely had cheesecake that I didn't like.
You see...
...I liked cheesecake a lot when I was younger. But I've never had a giant sweet tooth and it's only diminished further as I've gotten older. Still, I don't think I'd turn down a slice. There are so many different varieties!
"It was melt in your mouth..."
Kobe wagyu steak. It was melt in your mouth almost buttery steak. It was $50/oz. but definitely worth the money to experience it.
"Gotta be..."
Gotta be a simple mango. Must have eaten four of them my first time.
May that toilet rest in peace.
"I hated guac..."
Good guac. Like, not just a mashed up avocado, but the kind with salt, pepper, garlic, sweet or red onion, cilantro, lime, and tomatoes with all fresh, garden-grown ingredients. Not the bland shit at the supermarket. I hated guac and didn't understand the point of eating green, flavorless paste until I had the good stuff.
Good guac can change your life.
I loved traveling through Latin America and trying a bunch of different varieties. Delicious.
"I am pretty sure..."
Ramen. Not the dried instant stuff but the kind you get at a proper ramen restaurant. I once got to eat a chicken-based version that came with cabbage, onion, spring onions, marinated egg, seaweed, menma, and three different cuts of chicken. I am pretty sure that was the best meal I ever had.
Ramen is addictive.
I once had the good pleasure of working in an office quite close to some excellent ramen places and let me tell you... I almost ashamed of how much money I blew on my habit.
"Didn't matter what it was."
All food in Greece. Tons of flavor. Didn't matter what it was. Anything I tried, was delicious. Feta cheese over there is NOT the same as it is in the US. If you've had feta in the US and think it's kind of s*****? Have some in Greece.
Can confirm.
The food in Greece is incredible. I cannot wait to return.
"We each ordered something different..."
Ceviche, and Peruvian food in general. First time I had Ceviche was in Costa Rica. I couldn't stop eating it. Also went to some Peruvian restaurant in a newly built strip mall that was clearly anticipating a rise in tourism/ex-pat community but was well ahead of the curve. My friends and I were the only customers, so we had this grand nearly 5 star restaurant to ourselves. Meals cost $20 each for really, really good cuisine. We each ordered something different and tried a bit from each of our plates, and it was fantastic.
"We just made some for Easter..."
Biryani. Specifically goat biryani.
My wife is Indian. I grew up in Pasta-Mestloaf suburbia, where black pepper was considered a strong spice to used in moderation.
I fell in love again the first time I tasted the richness of spices and complex layers of flavor. My taste buds had detected real flavor for the first time, like those youtube videos of the deaf baby getting a cochlear implant and getting to hear for the first time.
We just had some for Easter, and it still blows my mind after all these years.
"The first time I tried it..."
Slow-cooked meats that just fall apart.
Never had them growing up. The first time I tried it I simply couldn't believe that A tough piece of muscle can turn into something that can be chewed up just by pressing it against the roof of your mouth with your tongue because it's so soft and tender.
It pleases me immensely...
...to hear stories about people enjoying different types of food! Food is one of life's greatest pleasures––probably the greatest, as far as I'm concerned. I am certainly looking forward to traveling one day again and sampling different cuisines once more!
Have some of your own stories to share? Feel free to tell us all about them in the comments below!
Want to "know" more? Never miss another big, odd, funny, or heartbreaking moment again. Sign up for the Knowable newsletter here.
Keep reading...
Show less
I love my babies. I have three, two dogs and a cat. They can drive me to distraction and vodka a plenty but then they can be so adorable I can't help but fall in love several times a day. Of course most of the times I want to play or give them love they can't be bothered. But the second I start to work or workout, they throw tantrums for my attention. Like right now.
Redditor
u/GiftSuperb
wanted to discuss everyone's favorite thing to discuss...
our pets/babies,
by asking...
Pet owners of Reddit, what's the weirdest way your pets try to get your attention?
Want to "know" more? Never miss another big, odd, funny, or heartbreaking moment again. Sign up for the Knowable newsletter here.

Keep reading...
Show less