You don't have to search far and wide to realize the things that make us the happiest are within reach.
And the most satisfying joys in life are simpler than you might think.
After coming home from a long and stressful day, there's nothing quite like being greeted by a loved one, a spastic puppy that's been eagerly awaiting your return, or even a glass of wine. Or two.
Curious to hear about the little things that bring smiles, Redditor SlugsLoveBeer asked:

"What are some of the small things in life that make you happy?"
It's the little things we don't think of that can relieve us of life's many burdens.
Free Da Feet
"Taking off my work boots at the end of a shift."
"This. So much. I have about 2 hours left in my shift. Can not wait for that 530 am beer on the back porch with my boots off."
Simple Comforts
"Freshly washed sheets on the bed + just shaved legs + the windows open with a perfect cool summer breeze."
When Nature Sings
"Listening to the rain while I'm indoors."
A Delightful Buzz

"Iced Coffee, simple pleasure of a cold caffeinated drink."
Pets are given when it comes to making us feel all the feels.
Loyal Protector Of The House
"When coming home and your dog sees you from a distance and gradually gets more and more excited as your approach, to finally greet with joyous love and show you what a good boy they've been protecting the house."
A Purrfect Companion
"When a cat sits on me."
"My cat will often sleep in bed next to me and usually gives me spiky back rubs at bedtime.Sometimes though when he's really happy, he'll reach out and hold my hand with his paw."
Cat Talk
"My cat has a specific special meow she only uses when I sneeze. It's super cute and makes me laugh a little every time."
Our positive reactions with people can truly influence our mood.
They Nourish Our Souls
"Having people genuinely care about you. Mutual love and respect is one of the best feelings in the world. I also love food. Food is comforting."
Showing Teeth
"A genuine smile in return of mine."
"Yes. Like, when someone sees you and you can just tell they're really happy to see you, they're not just smiling to be polite."
Love Embrace
"Falling asleep with someone laying in your arms next to you. That calm kinda peaceful feeling of just relaxing. Not the part when your arm falls asleep or when you have to get up to pee though lol"
– mre4you

My joy-inducing thing is a little bizarre, but I trust this is a no judgment space.
I love to sit down to read in my love seat situated in the corner of my living room. But the act of reading itself is not the thing that makes me happy.
It's the smell from the pages after opening a new book that brings me such joy. It lets me know I'm about to be transported and it evokes a childlike sense of wonder that grounds me.
And it is one of the most comforting feeling. A literary aroma.
Keep reading...
Show less
Every now and then I think of Ben and Arthur (written, directed, produced, edited, and imposed on humanity by Sam Mraovich) and just shudder. It's a film about a gay couple that somehow sets gay rights back several decades, such is the state of this vanity project loaded with production gaffes and featuring the most painful script written by someone who truly believed they were making something brilliant.
People were all too keen to share about the movies that have wasted their time after Redditor UsernameisTrash108 asked the online community,
"What movie do you hate to death and why?"
"The author..."
"Percy Jackson. The author Rick Riordan himself hated it and didn't want to be associated with the movies."
"They're relationship porn..."
"Lifetime/Hallmark movies. My wife loves them, especially around Christmas. They're relationship porn with all of the misleading ideas of what reality is like that regular big-budget porn has, all of the bad acting, unconvincing plots, and bad music included."
They are all the same!
All.
The.
Same.
"I've never walked out..."
"My friends once convinced me to watch a Tyler Perry movie, I don't even remember which one it was, but it was more agonizing than having an urgent need to s*** while stuck in rush hour traffic.
I walked out of the theater, I've never walked out on a movie I paid to watch, not before or since."
Now we really need to figure out which one it was.
I am not a fan of Tyler Perry's... but a reaction like this is a goldmine in comedic potential.
"I know some people loved it..."
"I know some people loved it, but I really, really hated Sausage Party. Crass, unfunny f***** garbage. And it's not even that I'm a prude or anything, it was just a thoroughly soulless, empty, monolithic piece of crap."
Ah, yes, the film in which an entire supermarket of animated food items engages in an orgy at the end of the film.
Sometimes I wonder how the pitch meeting for that one went.
"I've watched a lot of bad movies..."
"I've watched a lot of bad movies, but for some of them, I kind of enjoyed myself. Suicide Squad, tho... I felt actually frustrated and angry about having to sit through it.
A messy, ugly, disjointed, barely-plotted, badly scripted, badly-acted slog, there is not a single moment where something good or positive or redeeming appears on the screen."
"2012: I was waiting for the ground to open up and swallow that annoying family, but even Hell doesn't want them."
Roland Emmerich has done better (not that that's saying a ton) but even Godzilla is a much better film than that.
"Movie..."
"Movie: Howard the Duck
Why: Howard the Duck."
"Is Twilight so old..."
"Is Twilight so old it's become hipster-friendly? Is it so obviously horrible we don't really need to mention it?
The plot is like the inside of a thirteen-year-old girl's brain, and the acting is so bad you're wondering if they're doing it on purpose.
On the plus side, it gave us Anna Kendrick."
You see, I almost forgot Twilight exists. It seemed to leave its mark on pop culture for just a few short years (with the peak of its popularity hitting in 2009, during the release of New Moon) and promptly disappeared because everyone knew those films weren't particularly good to begin with.
"Not because it's a bad movie..."
"ET.
Not because it's a bad movie, but because my parents used to chase me around in the middle of the night with a life-size ET doll and it traumatized five-year-old me and now I seriously can't stand to look at him."
"I saw it..."
"Blue Is The Warmest Colour. I saw it when I was being slowly and painfully dumped by my first same-sex partner and it made me cry for days. Also, as it turns out, it wasn't a great movie."
As for that last one... I still chuckle when I think of those two women making out in a public coffee shop like they were the only ones there.
But there are worse films out there. Try as we might, we'll continue to run into them. Hollywood's lack of creativity knows no bounds.
Have some contributions of your own? Feel free to tell us about them in the comments section below!
Want to "know" more? Never miss another big, odd, funny, or heartbreaking moment again. Sign up for the Knowable newsletter here.
Keep reading...
Show less
I love food. My waistline can testify to that. But there are plenty of foods I just can't handle. Some menu items are just not meant for human consumption. And it always seems to be the items the rest of the world thinks are "just great." But you're all being brainwashed. For example, liver has one home, in the body, not eaten, still living as a functioning organ; unless you're a serial killer. Let's see who can contribute to the list.
Redditor u/king_travis12 wanted to discuss the menu by asking:
What Is A Food Everyone Likes But You Hate?
Also, avocado... it's green, it's slimey and it's gross. Also, why eat anything with a massive pit in the center? You could kill a person with that pit. My list is long, let's add to it...
Texture...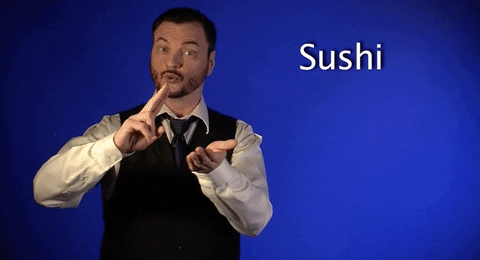 sign language sushi GIF by Sign with Robert
Giphy
"I wish I liked sushi. It's so aesthetically pleasing and looks enjoyable to eat. But something about it just throws me off. I think it's a texture thing."
Iced...
"Cake with lots of icing."
"I'm from Scandinavia, we have whipped cream instead of icing on our cakes. Cake, whipped cream lots of strawberries is the classic one, lots of people here don't like buttercream icing at all. I can eat it but not too much, it's so horribly sweet."
Yuck!
"Beets taste like juicy dirt."
"When I was a kid I friggin' loved pickled beets, I would wake up in the middle of the night and sneak into the kitchen to eat 'em. As an adult... bleh."
- libra00
The Much Way
"Mushrooms. I get it, so much aroma and flavour comes out when its cooked but i hate it."
- cywinr
"It's absolutely the texture for me. I love the flavor of mushrooms, and will sometimes order a steak with a mushroom sauce, but the fungi themselves get moved aside or onto my partner's plate."
"I also recently tried a side dish made with rice, mushrooms, and I think another vegetable or two, and thoroughly enjoyed it because I couldn't feel the rubbery mushroom on it's own between my teeth."
Roll Away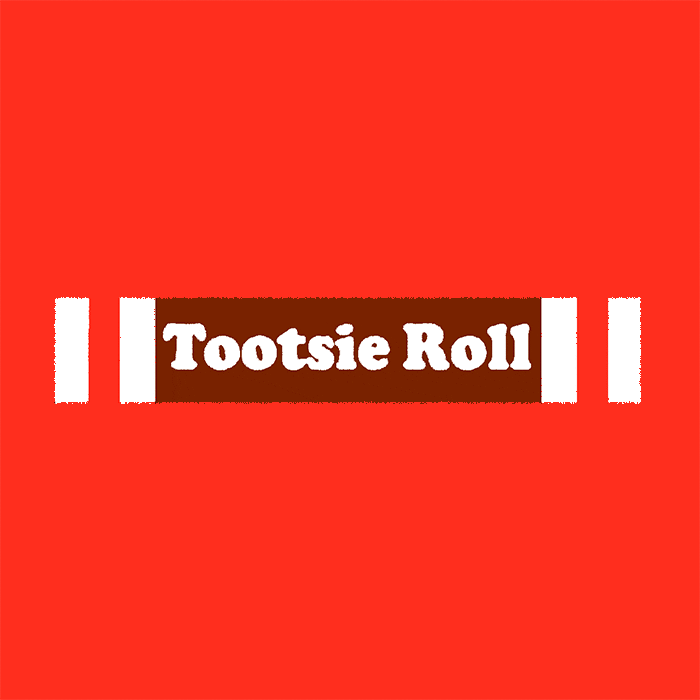 tootsie roll animation GIF by victorinosuazo
Giphy
"It's a candy, but Tootsie rolls. It's like a dark chocolate but just a taffy and it's gross in my opinion."
Ok now, sushi is the bomb. And tootsie rolls? Well that person needs some therapy. I mean to each their own, but yummy is yummy and yuck is yuck. Although I do waffle on mushrooms; it all depends. Continue...
Tasteless...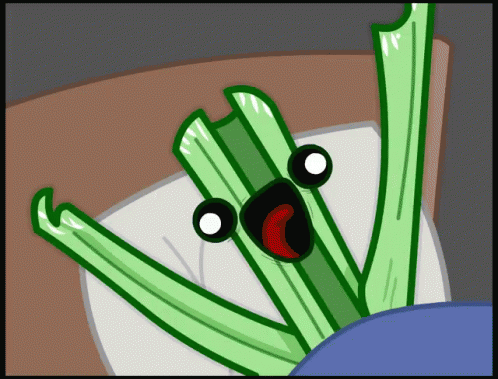 excited shake GIF
Giphy
"Celery. I hated it as a kid because it tastes like butt, I hate it as an adult because it still tastes like that. I don't see the appeal in it. the ONLY time I will ever willingly eat it is if it's boiled in a soup."
Bad Dressing
"Does ranch count?"
"Eeey, ranch despising Mid-Westerner! I tolerated it until I worked in the restaurant industry... freaking fine dining and people are asking for ranch with their steaks 🤢 or doing dishes and the constant stink of hot ranch water- UUGGHHH."
Nuts
"Coconut."
"When it comes to coconut, I can handle the flesh of coconuts and the taste of coconut milk, water and other coconut flavoured foods and drinks. But the moment you start putting coconut flakes on my food. I'm out, hate it on my food. That's why I don't like lamingtons, Ferrero coconut chocolate, and any food with coconut flakes."
Drink Up
"Not a food, but I'm going to say beer. I find it disgusting. Whenever people find that out they always feel the need to tell me "It's an acquired taste. Give it time". I'm 31 years old. I've tried all different kinds of beers in different settings and paired with different things and it just isn't for me."
"At this point I'm not going to force myself to drink something I find disgusting just to hope that maybe one day I'll like it. I didn't like it the first time I tried it when I was 19 and I still don't like it now 12 years later."
red bad...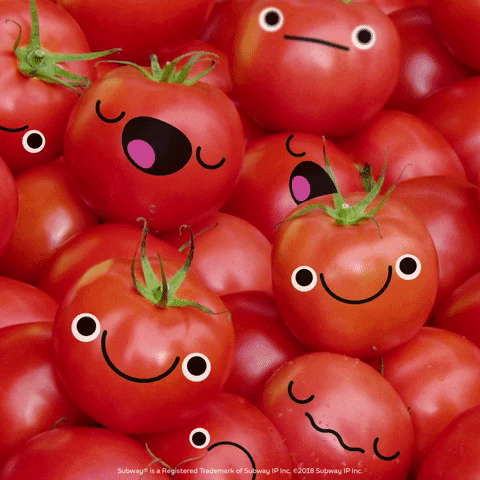 Happy Food GIF by Subway Sverige
Giphy
"Tomato. I can handle sauce as long as there are no chunks."
Why do people hate veggies? We have to give healthy a chance; unless it's avocado... remember, yuck. But long live tomatoes. Truth is, all of our palettes are a mess. Just eat up.
Want to "know" more? Never miss another big, odd, funny, or heartbreaking moment again. Sign up for the Knowable newsletter here.

Keep reading...
Show less
For all the crime or mystery shows people watch perhaps the scariest instances are the tragedies that happen in real life. The most startling thing is while many murderers display red flags, a large amount tend to be seemingly nice people. Criminologists have found that in domestic-violence-related homicide in particular the perpetrator tends to employ an outwardly charming, charisma-filled act as part of their method.
Have you ever met a murderer? It leaves you feeling gross. There was one murderer in our small wooded town that I met a few different times. He was a business owner of a run down pawn shop and the apartments above it since I could remember. Also since I could remember-dude was creepy.
As even teens if mom needed to run in to grab something like a cheap small appliance or movies we had to wait in the car. When older and working teens my sister had to deliver pizza there once. When she walked in the owner and a couple of guys hanging out there just stopped, then went "oh a wo-man!" and blank stared at her until she left.
We always heard the town rumor mill how he would rent to women in exchange for "favors" etc and he was on the state offender registry. You could just tell there was something wrong there. I personally only went inside the shop twice in my life and left quickly because of the odd atmosphere.
Years go by, the now old man is still running his increasingly rundown pawnshop and rentals and then BOOM police tape everywhere, scanners going crazy, his name is all over the news. Apparently after a conflict his older son went and confessed to helping his father clean up the crime scene.
This man had been involved with a woman and she had gone missing in 1998. No leads ever come about and people decided she must have runaway. It turns out that after a conflict the owner had murdered her cold blood. He then called his son to help him. He had dismembered her and burned her body in the furnace of the pawn shop.
He then continued to stay and work right there every day until he was convicted in 2013 of the henious crime.
While many red flags were noticed many of his oddities seemed to get brushed under the rug following the "poor people are crazy but people with money are just eccentric" rule while enjoying the privileges being a business owner in a tiny town offer.
Wanting to hear others encounter with real life monsters Rediitor White-cherries asked the online community:
"People who knew murders before they killed someone, what are some red flags you didn't notice at the time?"
The answers were plentiful and disturbing.
"He never had a sense of right/wrong."
"My childhood friend killed his parents. His dad was my dad's best friend. Red flags? Drinking at an extremely young age, like 9."
"He never had a sense of right/wrong. Cruelty to animals. It reads like a profile of a future murderer. Heavy drug use did the rest of the work and he killed both of them for oxy."
"Since he was my friend, I guess I missed it all at the time. But my parents got me away from him with a quickness once I mentioned some things to them." andrewfnluck
The school bully...
"​I went to school with three eventual murderers, but only one showed red flags to me. He was an extremely violent bully. He'd just attack people in the halls."
"Trying to punch guys in the balls. Grab your nipple and twist. Punch kids in the arm or back. Typical bully stuff except he put everything into it. You wouldn't know he was even around and suddenly he was attacking you."
"He murdered a classmate of ours who I really liked. It was in 7th grade and he beat him to death over a bag of pot. He was convicted of 2nd degree murder and was released 6 years later and has a long rap sheet." GrandUnhappy9211
​Total shock...
​"So I went to a big university that had a weird close knit feel. There was this girl that I knew but I wasn't friends with. She was nice but very over the top bubbly, enthusiastic about EVERYTHING and super extroverted. She was just a little much for me. Good in very, very small doses."
"She started dating this guy who was the opposite of her, shy, quiet, followed her around like a little puppy. I can't remember now if it was over a holiday break, like thanksgiving or Christmas or if it was just a weekend but we all found out that his parents, younger brother and dog were all killed in a house fire."
"Everyone felt so bad for him. Her family took him in. Support poured out from everywhere. Then we find out he killed all of them and then set the house on fire to cover it up. Shocked everyone." Mom-tired_send-wine
Horrific...
"Nothing. I would have told you he was truly one of the nicest, kindest guys I'd ever met. He was a regular customer at a place my SIL bartended at. He was always nice, friendly, funny, a genuinely good guy."
"When the Husband and I would visit SIL at work he'd chat with us like we were old friends. He obviously had a bit of a crush on SIL but she was involved and had a small child and he respected that. Never even hit on her."
"There were many nights he'd stay past close to help her clean up, take trash out, lug kegs for her. Sometimes they'd go over to the after hours bar with a couple other people. They got to know each other quite well over several years (or so we thought)."
"Then one night SIL' s friend was at the bar and had too much so she couldn't drive. He offered to drive her home. SIL would never watch an impaired friend go out alone with just any customer but she never thought twice about this."
"In fact, she even thought it was so like him to offer... Such a nice guy!! She was happy her friend would get home safe ... They found her friend's body the next day."
"She had been strangled to death. He apparently drove around with her body until almost sun up not sure what to do with her when he decided to return to the bar."
"He dumped her body in the back alley next to the dumpster. SIL had to testify against him. In court it was brought to light that he had a history of violence against women (no murders, but several assaults). We were all absolutely shocked. BTW - He got Life." Kteefish
​When a dv victim decides to leave they are at the greatest risk of fatal attack.
"My cousin's husband. When they first got married, he was a decent guy though I had only met him after they got married. I thought it was weird that she had a kid that wasn't living with them, but I was young and brushed it off. Over a decade later, I find out he was abusive and she was divorcing him. He shot her outside her workplace. It was on thr news. Thankfully he was caught not long after." KosherWitch
"I always think about that one interaction."
​"So I worked with a guy, and one day he seemed upset. He got married young and he feared his wife, who separated from him, was starting to date his ex best friend. I said, "that's tough, sorry to hear it, you're young, next…"…..he immediately got this intense look and said he'd kill them."
"I told him you don't want to say that, and blew it off. It seemed like blowing off steam kind of comment, but I was surprised at the Intensity…normally an extremely laid back guy. However, I felt it strange enough that I wanted to walk away."
"Six months later he went to his old apartment at 6am, and the two were in bed. He entered their bedroom, put them on their knees and shot each in the head. He then put the gun to his head and ended it. The girl flinched at the shot, and survived a head shot. The new boyfriend died. I always think about that one interaction." CLO54
"They were just shady a** people..."
​"My friends husband killed her after they broke up by bludgeoning her to death and then took the car and her body and burned it in the woods. Big red flags from this guy was, he was still with his ex wife and they were in a polyamorous relationship with extreme jealousy, he was a total douche, didn't work, very possessive and jealous, and had hit her a few times before that I knew of."
"He killed her because she broke up with them and was taking the house they had bought. He fought chickens and dogs also. He was using her for a free ride for insurance and financial support. His ex wife and son (17) were also in on the murder and helped to plan it."
"They were just shady a** people and the world would have been a better place if they had never existed and had a child. We reported her missing an hour after she did not show from work and her daughter had found evidence that something had happened at the end of their driveway, she wasn't found for a few weeks but we all knew who was behind it as soon as she went missing." AeBS1978
Creepy red flags...
​"I worked with Edward Paul Morris right up until the point he murdered his pregnant wife and their children. Can't say it was so much missed signs as much as signs that are even more disturbing in hindsight."
"On the surface he seemed like a polite, friendly guy if a little awkward. He would make small talk with me in the office breakroom, almost always complaining about his wife and stress at home. He treated it like chit-chat but it was clear he couldn't stop thinking about it."
"When a mutual co-worker and I moved into a rental house together he offered to come mow the lawn (he did some yard maintenence work on the side). We didn't have curtains up yet and I was in my new bedroom putting clothes away when I realized he was outside, lawn mower running but just standing there and staring at me through the window. Creeped me right the f**k out." serenidade
So sad...
​"A guy I knew from HS stalked an ex GF, ran through her sliding glass door, shot and killed her then killed himself. He had evidently been stalkerish with some other exes as well but because it was in another county it wasn't easy to find. There was a push to create a central register of people with protective orders like they do sex offenders in Texas because of him."
"He hid it very well. I knew he had some substance abuse issues but he had stopped drinking and started going to church. Turns out that was even BS, he was going to the church his ex went to so he could talk to her. Edit: Monica's Law" TheProle
​Remember that if you think you or someone you know is or could be experiencing domestic violence you can get ahold of the National Domestic Violence Hotline anytime by calling 1-800-799-7233(SAFE) or by texting START to 88788. If you see something say something by calling either a hotline to local law enforcement.
Keep reading...
Show less
Many people would rather focus on the scandals associated with celebrities notorious for bad behavior.
This is a shame since many of their phenomenal talents are overlooked in favor of a juicy tabloid.

But what about the genuinely well-behaved celebrities? Well, they are not without haters too, unfortunately.
For instance, stars like Taylor Swift – who has been a positive role model and ally of the LGBTQ community – still has her share of critics no matter how hard she tries to shake it off.

Curious to hear positive examples from strangers online, Redditor AndweleHarris asked:

"Who's that one celebrity that has like no haters?"
These Canadian comics were found to be simply irresistible.
The Actor From 'Honey I Shrunk The Kids"
"Rick Moranis. The guy stopped acting to take care of his kids after his wife's death."
– joeO44

Aspiring Football Player
"John Candy"
– zen1001
"My favorite John Candy story: Joe Montana was playing for the 49ers in an important game, may have even been the Super Bowl. His team is down, they've got a lot of ground to cover and not a lot of time to do it."
"Montana comes into the huddle and starts calling the play, then stops and points to the stands and says:"
"Hey, isn't that John Candy?"
"Teammates look over, and it is, indeed, John Candy. Turns out he was a big football fan."
"Montana returned his focus to the game and went on to lead a game-winning drive down the field."
These European personalities won the hearts of many people from around the world.
The Dowager Countess of Grantham
"Maggie Smith"
"Professor McGonagall is the most underrated Harry Potter character in the series."
"She is so funny, even when she is strictly serious! But I mostly praise Maggie Smith for her line delivery in general."
Practically perfect
"Julie Andrews"
– __Soju__

"I effing LOVE her story about how Walt Disney waited for her to give birth before filming Mary Poppins. Keep in mind at that stage Julie Andrews was nothing more than a mildly successful West End/Broadway actress. The fact that one of the biggest film producers at the time wanted her specifically to play Mary Poppins AND he was happy to wait until after her pregnancy is a true testament to her phenomenal acting and singing ability."
"It paid off too: Julie Andrews won the Oscar for Best Actress for her role as Mary Poppins, her feature film debut too!"
A.K.A. André René Roussimoff
"Andre the Giant."
"i was fortunate enough to catch a screening of The Princess Bride in Nashville a couple years ago; Cary Elwes (who plays the love interest) was there after the show and told some stories about working with different cast members. when he got to Andre, he recounted how he was the 'mood maker' of the cast and always had a smile on his face. he even broke his foot during one of the last scenes but powered through it because the other actors had been filming all day and wanted to go home."
"a real shame that he passed away so prematurely."
– 8-chan

These real American idols are truly adored.
Viggo Wherever He Goes
"Viggo Mortensen"
"He once gave my mom some chocolates, she still talks about it haha. In an industry rife with ego and jerks, he's a great guy."
America's Sweetheart
"Dolly Parton"
"She had me at, 'It takes a lot of money to look this cheap!' She does plenty of good in this world."
– Phuni44

GIF by Dolly Parton
Giphy
Betty White"
"Google her variety show. A ton of people hated her because she wouldn't fire her black costar. She pretty much told those people to f*** off for lack of a better term and it makes me love her even more!"
I can confidently assume Dick Van Dyke has no haters.
How could he? He's a lovable icon and is a very affable person to work with.
I would know. Although it was a brief blip in my performing career, I had the honor to share the stage with the Disney legend known for playing Bert in Mary Poppins.
He was extremely gracious and he shook hands with all of us in the ensemble of our show while looking at us individually with a glimmer in his eye.
He loves people. You could tell. And we love him.

Keep reading...
Show less