I eat just about anything, but can't say I'm a fan of okra. Might it have to do with the way it is typically prepared, at least in my experience? It's slimy. It shouldn't be. It would probably taste better fried. But I have friends from the South who swear it is heaven on a plate.
But there's more than food that's disgusting. Like... why do people idolize Joe Exotic, the Tiger King? He's a sexual predator and a criminal. I know we all needed something to watch during lockdown, but damn. Don't tattoo his face on your body!
People shared their opinions after Redditor blackismyfavcolorlol asked the online community,
"What's that one disgusting thing that everybody except you seems to like?"
"It sounds so gross..."
"Deep-fried butter and deep-fried mayonnaise. It sounds so gross but everyone seems to eat it at state fairs or amusement parks."
Yeah... I'll pass.
I love butter. I love mayo. Do they need to be fried, though?
"You know the type..."
"Those social media videos of food being made with so much heavy and greasy s***! You know, the type where it's a whole burger, cooked into a quesadilla with a pound of cheese, then fried and covered in three different sauces."
So unnecessary. And they ultimately become a waste of food because who would actually eat that?
"People who slam..."
"People who slam their friend's faces into birthday cakes. Just stop."
I would be so pissed if I spent so much money on hair and makeup only to have it ruined.
"You know what..."
"You know what I think is sick and weird? Why do some people take pictures of their dead/dying family members? Like "at the hospital with my aunt," and it's pictures of someone's aunt on breathing tubes unconscious. It makes no sense to me why you would take pictures and put them on social media."
"Or parents..."
"Pictures with babies. Or parents creating Facebook profiles in the name of their children, and those children are like... 3 years old, or less."
"Well..."
"Well, I know I can't be the only one that finds them disgusting, but long fake nails. Unless you have a serious case of hand-washing OCD, there is no way that can be hygienic."
How do these people wipe after going to the bathroom?!
"The smell..."
"Truffles. The smell makes my stomach turn. I feel like there has to be some kind of bizarre conspiracy or truffle gatherer lobby or something for them to be so expensive."
"He's a predator..."
"Tiger King.
The guy is a sociopath who manipulated two young straight men into a sexual relationship, which ended in one of them committing suicide. Then he had the audacity to give the most tasteless eulogy in front of the guy's family.
He's a predator and I'm shocked that more non-straight and non-monogamous people aren't speaking up against him being released and getting more screen time."
There are people out there who have gotten tattoos of him. Why would you want a tattoo of a sexual predator on your body?!
"You look like a clown."
"Lip injections. You look like a clown. I don't get it."
"I have so many friends..."
"Whiskey. I have so many friends who love it, but the moment it touches my tongue I gag immediately, regardless of how expensive it is."
Do you hear that sound?
That's me getting ready to hurl.
Have some suggestions of your own? Feel free to tell us more in the comments below!
Want to "know" more?
Never miss another big, odd, funny, or heartbreaking moment again.
Sign up for the Knowable newsletter here.
Keep reading...
Show less
How do you tell if someone has a crush on you?
It's not always so easy, and many of us will fumble our way through it. Perhaps our only experience with navigating crushes comes from John Hughes movies (which I don't recommend following).
Oh, and while this isn't a Hughes movie, I would not recommend doing to one's crushes what the nerds do in the terrible Revenge of the Nerds.
Looking for advice? Look no further. You can thank Redditor chaitea_lexax who asked the online community,
"What is a dead giveaway that someone has a crush on you?"
"When they tell you..."
"When they tell you at your 10-year high school reunion after they've married and had several children and it doesn't matter anymore."
This is oddly specific.
Romy and Michelle's High School Reunion this is not.

"When they try to be mean..."
"When they try to be mean to you, you can tell. If they weren't interested, they wouldn't be trying to tease you, they would just ignore you."
Yeah, but I wish people didn't think that was okay. Mind games aren't cool.
"She stayed in my dorm..."
"Well, she changed in front of me, that didn't tip me off. She stayed in my dorm for 5 days, I was none the wiser. She said she wanted to kiss me, I finally figured it out."
"Although..."
"Although this may be more for initial attraction, women tend to 'oh so casually' drop into conversation their relationship status or better yet, lack thereof. It's rarely subtle, but I don't think men do it quite so much."
Interesting!
Well, if you make clear that you're available, then it would make sense that someone might think that you're interested.
"Though the rule of thumb is usually..."
"It's something that can't really be answered as we are all different in our actions and how we interpret things.
Though the rule of thumb is usually if they attempt to spend more time with you and often seek your help, even if you don't know the answer. It's usually a presence thing. Though again, they may just simply enjoy your company and don't like you any more than just a friend."
"If you hang out..."
"If you hang out in the same social circles there are a few sure-fire ways. The one that is really telling is when something funny happens that makes the entire group laugh. If they look at you straight away to see if you found it funny, they're into you."
I had this happen to me a few times. Sometimes it worked out and sometimes it didn't, I'll leave it at that.
"If you have a watch..."
"If you have a watch, look at the time then look somewhere random. Chances are they will also check the time."
"If you have mutual friends..."
"If you have mutual friends or acquaintances it would probably be your friends or their friends giving you hints or teasing that the person is romantically interested in you."
This has happened with some of my friends and it's pretty cute when it's reciprocated!
"I asked my girlfriend..."
"I asked my girlfriend to marry me today and she said yes. I have suspicions she might have a crush."
"A girl would always..."
"This happened to me in college. A girl would always glance at me and when we lock eyes she would look away. I asked her out and during our conversation she touched my forearms and thighs a few times."
When it comes to crushes, it's not necessarily one size fits all, so take any and all advice with a grain of salt. You're better off being direct, but that is, of course, easier said than done.
Have some tips of your own? Feel free to tell us more in the comments below!
Want to "know" more?
Never miss another big, odd, funny, or heartbreaking moment again.
Sign up for the Knowable newsletter here.
Keep reading...
Show less
You feel safe all the time...

...but the world is more dangerous than you realize. Even the things you don't normally assume to be deadly, the actions you do every day, can lead to some unfortunate injury or, worse, death.
Watch out for springs. Seriously.

Reddit user, u/FrenchDude1000, wanted to know what they should be more careful around when they asked:
What's dangerous but most people don't realize?
Never underestimate the power of nature. Be it living or non-living, the things out in the wild are more ferocious than you realize.
Water Always Wins
"Water, specifically moving water. People have no sense about how powerful large volumes of moving water can be."
"My grandfather used to point out boulders in flash flood channels and ask us how they got there. A flash flood is literally thousands of gallons of water moving with the force of a hurricane, mowing down anything in it path; your odds of survival if you get caught in one are slim to none. Water is no joke!"
pretty-as-a-pic
They're Called "Wild" For A Reason
"Chimpanzees."
"Ever since I saw that woman on TV that was ripped apart by her own pet chimp, I swear I would freak out if I ever had to be in the vicinity of a chimp irl. She didn't die but it f-cked her up bad enough that those things scare me. When people use them in music videos or whatever, I always think of that lady."
"It wasn't her chimp - it was her neighbor's. And she was known to the chimp, and had interacted with it for years before, on friendly terms."
"One day it just went, well, ape.."
It's Literally A Big Ball Of Burning Death
"THE SUN. Skin cancer is a major killer that is easily preventable by wearing sunscreen. Sun damage is more significant than many people realize and it's such an easy thing to avoid."
Even The Cute Ones...
"ALL wild animals are dangerous, even if they don't look it. Most people know that large predators like mountain lions and bears are dangerous, but many underestimate herbivores and/or smaller animals like deer and squirrels. A lot of people assume smaller animals/herbivores are tame, and try to get close or even touch them. This is extremely dangerous- these animals don't understand humans, and an animal that feels cornered or threatened will lash out to try and escape. Please keep a safe and respectful distance from any animal you don't know!"

Going to the doctor can feel like a big weight, especially if you don't have the right kind of coverage. That's probably why things like the following can lead to dangerous outcomes.
Brush, Brush, Brush Your Teeth
"An infected tooth."
"True! An abscess under the gum line can literally kill you."
"Argued with a receptionist about this. I had one badly and she said she'd never heard of it killing anyone. Like... yeah, ask your damn boss."
Go For A Walk
"A bad diet and sedentary lifestyle. Most people don't think about how these two can lead to an incredible amount of health problems and how they can remain asymptomatic for years and suddenly have a heart attack or stroke."
And then there's these, typical, every day actions or items we might come into contact with which actually pose more of a threat than we realize.
Watch out for those springs.

Buckle Up
"Driving. The forces involved in driving are way above anything the human body can withstand should things go wrong. All the safety features built into cars lead us to believe that it's a safe activity, which encourages additional risky behaviors like texting. Everybody should be hyper focused while driving down the highway at 80mph, but almost everybody is doing something else in addition to driving."
Buckle Up THE RIGHT WAY
"90% of children are improperly restrained in the car."
"I spent a decade as a CPST and the things I've seen are deeply upsetting knowing they're easily fixable with an hour or two of effort."
"I've seen children internally decapitated. Parents put their kids in car seats forward facing far too early, booster seats before they're truly large enough, coats under the straps, straps never properly tightened."
"Car accidents are still a leading cause of death. The awareness has gotten better in the last 15 years but with plenty of room for improvement."
"If you have a child, please make an appointment with a certified CPST whenever they are big enough for their next seat or seating position. It's worth the effort."
"Also, not every fire fighter is a CPST. The goal is to teach YOU how to install the seat, not to have them do it for you."
Think Of Your Mental Health
"toxic workplace. stay there long enough and you will hate life itself"
"And then the toxic people who say "think about the money" when you mention quitting for your mental health"
Hire A Professional
"Garage door springs will f-ck you up."
"I'm generally a do-it-yourselfer, but I don't mess with breaker boxes or garage door springs."
Be safe out there. You never know when a wild spring is going to jump out of the dark, ready to attack.
Want to "know" more?
Never miss another big, odd, funny, or heartbreaking moment again.
Sign up for the Knowable newsletter here.
Keep reading...
Show less
The big 3-0. For some reason, turning 30 years old has become a very scary thing.
The past two years in particular have been very strange one's to turn the milestone age. Cosmopolitan interviewed a few people who turned 30 turning the pandemic.
One person said:
"Turning 30 is the point at which we're pressured to feel it 'all coming together.'"
Because no one had anything to do on their birthdays, and their once vibrant lives were on pause, that quarter-life crisis feeling wasn't as heavy. They were able to let go of the things they thought they needed in their 20s.
We went to Ask Reddit to learn more about what those things were that needed to change once you hit that magic number.
Keep reading...
Show less
Ah the sweet smell of success and the delicious taste of victory.
Two things we all long to experience. And it should be—striving to succeed isn't a crime.
But success means different things to each of us. It can be found in the smallest of possibilities or in the grandest of accomplishments.
Like most things in life, we experience success with our senses.
Redditor Time_Bonus wanted to hear about the impact success has on our personal senses, by asking:
"What does victory taste like to you?"
Like I said... money.
Money makes me happy. When I watch Scrooge McDuck swim in it I feel like I've just tasted the best pumpkin pie, which yes, is my favorite.
The Good Slide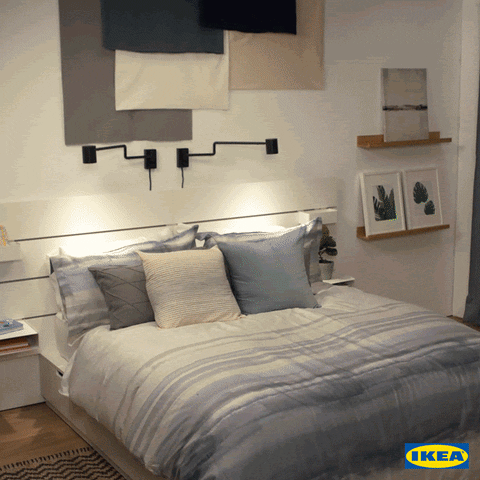 Giphy
"Sliding into your bed sheets after a long day and laying down."
"And the sheets are fresh out of the dryer."
Getting it Back
"Finding things that trigger lost memories and give me some of my old self back."
"Lost large chunks of memory to seizures, discovered something that triggered memories from a happy time this week. I'm still riding that high."
"I had a seizure/amnestic MCI a few years ago and know exactly what this feels like!"
"It's kind kind of bittersweet really, because everytime something triggers lost memories I'm immediately reminded of how much I lost, and can't help but what wonder what's still missing."
"Good luck on putting it all back together, friend."
I didn't show up...
"Relief. I don't win, so much as I outlast things. So far."
"One of the smartest people I ever met once told me that all you need to do well in life is to show up on time and stay till it's done. I'm a 32 year old college drop out."
"In college I didn't show up. After dropping out I quickly realized I'd need money if I wanted to sleep inside."
"I've been showing up ever since. I've worked as a dishwasher, a cook, a busser, a waiter, and a bartender."
"For each of those jobs all I had to do was be reliable and coachable. I was taught new skills by people who knew more than me, I was offered (and demanded) more money for the increasing responsibilities of my new jobs."
"And at 32 I have run more than one successful restaurant and am confident that my influence and leadership would have a positive impact on any restaurant anywhere. I know that my story isn't one of massive success and vast wealth, but remember: all I did was show up."
"What I mean is, outlasting the bad will pay off over time. Keep showing up!"
Big Fumble
"I honestly don't know. I'm a Jacksonville Jaguars fan."
"With the Jags, at least you can look at their history and be like, 'Well, their players sucked'."
"The Lions have had Barry and Megatron and others I'm surely forgetting. The whole narrative for the Rams this year is 'Stafford is finally playing for a competent franchise, so we expect great things from him'."
Climax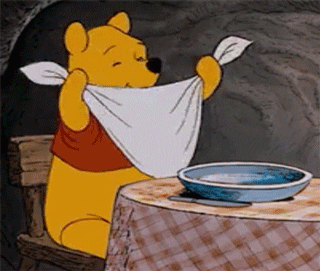 Giphy
"Sometime's its like the first bite of your favorite food but sometimes its just like nothing happened."
Now those are some good eats.
I could definitely break bread with this menu and feel happily full and satisfied.
My bed is also one of my best friends.
Cheers!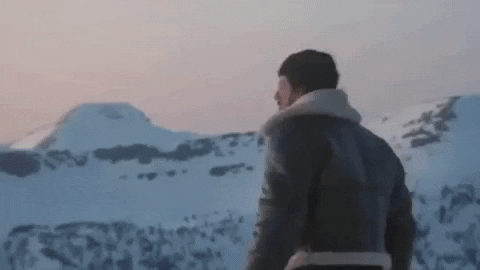 Giphy
"Chocolate chip and banana pancakes. Celebrated a year sober with that deliciousness."
Manly tastes...
"My family weren't into sports, but if we ever had a 'manly' job to do, like going to the dump, helping someone move, doing a long drive, collecting and chopping wood, stuff like that, my dad would take us to the pub for a victory pint."
"So victory was something like orange juice and lemonade, a packet of McCoys salt and vinegar crisps, and the smell of beer."
"An ice cream from the corner shop on the way home from school on Friday was a close second."
Feel the grinds...
"5am espresso with the kid still asleep and having slept through the night."
"I don't even have my machine calibrated very well and I still pull tastier shots than most coffee shops I go to. Gotta love home espresso machines."
"No kids for me but I have a new dog that keeps waking me up at 5am, 3-4 hours before I even need to wake up for work, not even to go to the bathroom. Just anxious cause my girlfriend left for work usually."
It Hits You
"It feels like a very powerful wave of strong emotions going around you and through you."
"You feel lighter, adrenaline wears off from the peak, you start to calm down, tiredness hits you, and your mind feels quiet and at peace."
"This is from some extremely powerful events I've had happen to me personally."
What I Lost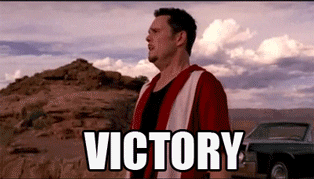 Giphy
"Losing over 65 pounds and getting a hot and soulful gf. True story."
"Just so everybody knows, my story isn't one of those fairy tales with a happy ending. We broke up after a while and sure, it was hard to handle in the beginning."
"But that's what life is all about, numerous of ups and downs. Many things are just out of your control and sometimes you just gotta let go, even those you love the most."
"One thing I'm sure of, the memories and feelings that she gave to me, made me stronger. IMO, this is a huge victory, besides learning to love myself again!"
I love to hear about accomplishments.
It makes my cold heart feel like happiness is possible. I miss the taste of that.
Somebody bring me some cinnamon french toast.
Want to "know" more?
Never miss another big, odd, funny, or heartbreaking moment again.
Sign up for the Knowable newsletter here.

Keep reading...
Show less