"Reddit user FregeanCoder asked: 'Straight men, how would you react if a man hit on you?'"
It can take a lot of courage to put yourself out there and let someone know you're interested.
As long as they're not creepy, aggressive, or crazy, it should be flattering, right?
If you're straight and a person of the same gender as you flirts with you, this should be easy to deal with.
In most cases, it took a lot more courage for them to ask than for you to hear.

The following question has been asked to many a straight guy over the years.
Let's see how the times and reactions have progressed.
Redditor FregeanCoder wanted the heteronormative gents out there to share with us, so they asked:
"Straight men, how would you react if a man hit on you?"
I've flirted with many a straight guy, and 99% of the time, it's all gone over well even if they turned me down.
Be Polite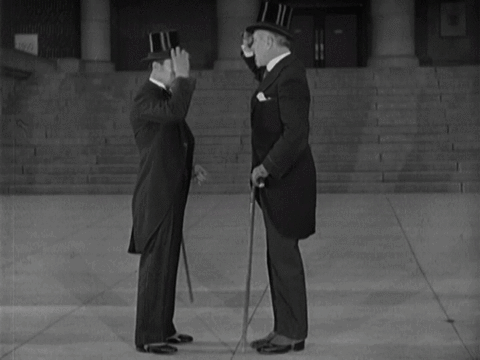 buster keaton GIF
Giphy
"I've told them thank you but not interested."
twinturboboosted
"Pretty much this for me as well, no need to get scared, but at the same time I did have one super creep, not a comfortable experience."
Empty_Jellyfish_1995
Happy Endings
"My response was, 'I'm flattered, but it's not my thing.' Guy insisted on buying me that drink anyway as an apology. Thirty years later, we're still friends. I was best man at his wedding, and now they're both like brothers to me."
ElectricTurtlez
"Wow, an 'apology' - for flattering you!? Maybe he felt that he made you uncomfortable. Sounds like a generous and humble person."
BoringBob84
"I wish men could do that when women reject them. For some reason, if a woman rejects a straight man he thinks 'being friends' is like a punishment."
Joygernaut
Aww Shucks
"My wife and I were at a gay bar with some friends and one time while alone a young man offered to buy me a drink… it was the most flattering feeling, which I of course told him as I politely declined. He must have been having a rough patch since he was very attractive and had no business hitting on a guy like me. Or maybe it was late and he was drunk."
corona-lime-us
"You could have been his type. Never know."
twinturboboosted
"Haha. Perhaps. I'll cling to the possibility. I'm just grateful my wife agreed to marry me before I discovered IPA's and how to smoke meat!!!"
corona-lime-us
Keeping it
"I had a man I thought was hitting on my girlfriend and telling us both multiple times he was into threesomes tell me in a forceful way at the end of the night was gay. I said ah, that's cool man good for you! He walked away looking kind of sad and defeated. It wasn't until the next day that we realized he was hitting on me and we all had a chuckle at my obliviousness."
Gettinrekt1
No Harm
"Well normally at first I'm polite and say no thanks in some way or straight out. If it ends there it's amusing no harm done. But just like with women if they are overly aggressive after then it's a lot different. Ashamed of how common that type of stuff is. It has nothing to do with people's sex life. People are capable of all kinds of things. We know this but seem to act like it doesn't happen."
_Dirty_Deedz_
OHHHHHH!!!!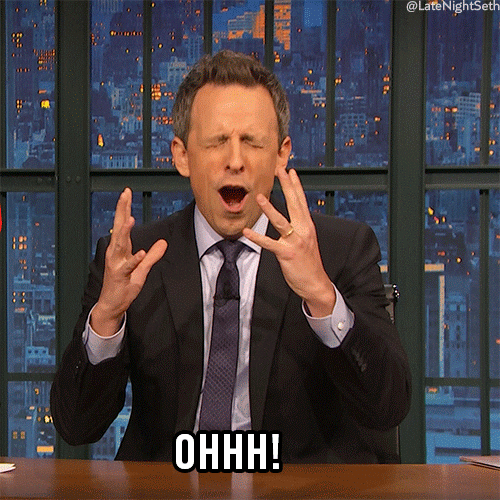 Seth Meyers Pain GIF by Late Night with Seth Meyers
Giphy
"Probably the same way as when a woman hits on me - be oblivious to it until weeks later when it suddenly dawns on me."
Eccentric_Fixation
I always hate that A-HA moment.
Like, where was my mind at in the moment.
SEE MEEE!!!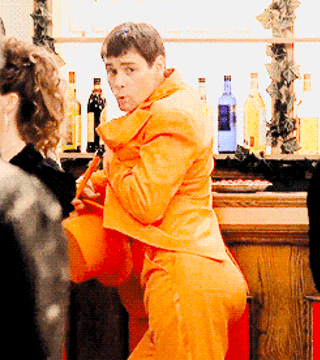 Jim Carrey Flirting GIF
Giphy
"I'm gay, my oldest friend is straight. Took him to a gay bar once. He got very offended that no one tried to hit on him."
J8766557
Why not?
"I'm a straight, bearded, short but pretty muscular guy living in (very liberal) Berlin. Apparently, that's attractive for a lot of gay men so I'm getting hit on by men pretty regularly, a lot more than by women. I usually just tell them I'm not gay and then it depends on their reaction."
"Keep talking, do more drinking, keep dancing... Why not? I've been on the opposite side after a rejection by a woman and it's nice to just keep having a good time instead of an awkward exit that you'll cringe about 10 years later randomly."
Magnetobama
Back when we danced
"Not sure how it works nowadays with apps like Grindr but in the late 90s/2000s, we had a gay club in our city (no longer exists and there's not another one unless you drive 30 min to a town over). Anyway, I was the straight friend in a group of gay guys because I loved EDM and I think by association, other gay men thought I was gay."
Always flattered, politely said no and they would turn to the next guy waiting in line for a drink and hit on them. Rinse and repeat. I think what I learned is that men regardless of sexual preference are all horny and will try again and again until they find someone down to clown."
irn
Thanks, Corey
"I was at a house party and he started hitting on me. I kind of panicked and said I was dating one of the girls at the party. Went over to her after and asked her to play along because he was hitting on me and I didn't want to start a fuss. Ended up hooking up with her later that night and 16 years later were married with 2 kids. At our wedding speech, I thanked him even though he wasn't there. Corey wherever you are, thanks bud."
reload88
Beautiful Hair
"Happened to me by a coworker. I very politely explained I wasn't gay but it never changed my opinion of him. He eventually thanked me for dealing with it the way I did and I explained it wasn't necessary to say thanks. I asked him why me though. He replied, 'You've got one hell of a head of beautiful hair!' And he was right."
Particular-Paper-558
Be Fair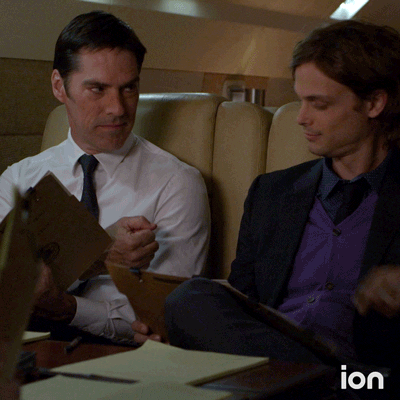 Criminal Minds Fist Bump GIF by ION
Giphy
"I flirt a little but make sure he knows I'm straight and there is no opportunity for us to be anything but friends. Gay dudes are some of the best friends a straight guy can have and I don't give a f**k what anyone thinks about that. Just don't lead them on, it's not fair to them."
somedoofyouwontlike
Well it does sound like we've come a long way.
It's nice to know.
Let's flirt.
The word gay, which was often used to describe moments that were joyous or lighthearted and carefree, has evolved considerably.
In modern usage, the word "gay" colloquially refers to homosexual men, but it can also be used in a demeaning way typically drawn from LGBTQ stereotypes of men behaving or appearing in a flamboyant manner.

Curious to hear how strangers online experienced how the word was used, Redditor Infrared-masochism asked:

"What's the weirdest thing you've been told not to do because it's 'Gay?'"
Interests in certain hobbies are apparently a dead giveaway of queerness.

Oh, Snap!
"I took up photography a few years back and my friends asked me to photograph their wedding. I did it and even made them a slideshow with nice music because I wanted to try it out. I showed it to them and my buddy said it was gay. He called his own wedding photos gay."
– livinalieontimna

Repeat Offender
"A few things I've been called gay for doing:
Reading
Using an umbrella
Wearing a sweater
Not knowing how to play any songs by Stevie Ray Vaughn on the guitar at age 15
Yawning
'Wearing a shirt with another man's name on it' (it was a hockey jersey with a player's name on it and I was 12)
Just to name a few off the top of my head!"

– PoisonLenny37

Way With Words
"The funny (not funny) thing too was it was when I was in grade 4 and it was the student teacher who said it. We did an annual trip to a water park in June every year before the end of the school year. I had a broken arm that year so on the way out to the bus I ran back to the room and grabbed a book and as I was walking out he was like 'a book? You're gonna spend the day READING?' and I was like 'well, broken arm, ya know?' And he was like 'pretty gay, dude, pretty gay!'"
– PoisonLenny37
With A Dreamy Far Off Look...
"I didn't know my Dad was your teacher, holy sh*t. Well at least you got it lucky, as someone who still carries around a book with him to this very day, Dad used to call me a gay for reading just about everywhere all the time. 'you're so busy with your face in a book all the time. I'm so disappointed in you, Son. I brought extra condoms down with me because I thought you'd be a chip off the old block taking virginity." - My Dad on the common area at the hotel we were staying at on vacation when I was 13 years old."
– byehavefun

Kitchen Kween
"Cooking. Umm, I have to feed myself and I'd prefer fresh, nutritious meals that don't require unhealthy takeaway and cost a fortune."
– bruh_wut69

Observing these normal types of behavior had skeptics convinced of their suspicions.
​Squeaky Clean
"My Dad used to tell my brothers not to wash thier hair so much.or they would 'turn gay'."
– ineedatinylama
"Real men can fry a steak with the grease in their hair 👌"
– LionToTheSlaughter99
Cat Gender
"I was taken aside by my deeply concerned and shocked friend and was told 'you know that's a MALE cat you're stroking?' I was astonished."
– jim_jiminy
The Stigma Of Kindness

"Being kind to others."
"Excuse me, wasn't aware that I had to burp and fart right in your face to state that I'm a straight guy."
– Lumbertech
"I've heard this one many times. Apparently basic human decency is in such short supply these days that the idea that it could come from a straight person is inconceivable."
– thequietthingsthat

Ear Candy
"Literally just happened about 5 minutes ago. Listening to music at work, Cindy Lauper's 'Time After Time' came on. Co-worker walked by and informed me how gay I looked sitting at my desk listening to that song."
– Bypolur

There is a straight way and a gay way to examine your body parts.
Not-So-Cute Cuticle Check
"Apparently I passed a straight guy test (back in the 90s) when I looked at my nails palm up with my fingers curled in vs palm down with my fingers out straight."
– Humble_Nobody2884

"Had a friend who said he had weird bumps coming up on his skin so i suggested he go to the dermatologist. He said only women do that. Alright man, good luck…"
– mrboondoggle
In elementary school, a couple of my classmates asked me to check my shoe because I stepped on gum.
I bent my right leg behind me and looked over my shoulder to inspect the sole of my shoe, which turned out to be devoid of any of the suspected gooey substance.
The two yahoos howled hysterically and said the way I checked my shoe was soooo gay, and that therefore, I must be."
Apparently, straight dudes would inspect the bottom of the shoe by lifting their feet up in front of them and inverting their ankles upward.
Gee... how did they know?

Gender transition is a lot more complicated than pop culture usually makes it out to be (there is no such thing as a single "The Surgery", for example [and don't ask trans people about their surgical history if you're not their medical provider. That's a really weird thing to do.]) and not all transgender people will choose to, or be able to, transition. Sometimes transition looks like simply asking the people around you to use a different name and different pronouns to refer to you, and sometimes it might look like starting hormone replacement therapy or seeking gender-affirming surgeries—or any number of other things.

People who do transition tend to notice big differences in the way that the people around them act, and not just the people who knew them before and during their transitions. A lot of the ways strangers treat you are based on split-second judgements based on the way you look, dress, or behave, so changing those things can significantly change the way you're treated.
If you're interested in some of those often drastic and fascinating changes people noticed in others' behavior throughout their transitions, keep reading.
Reddit user TyDye386 asked:
"Trans people of Reddit, what was the biggest 'culture shock' you noticed after transitioning to your gender?"
Personal Space
"Almost no touching by non family members."
"When I was living as a woman they would give hugs, touch my shoulder or arms, even strangers when it wasn't always appreciated."
"As a man now they will shake your hand nothing else."
- Dutch_Rayan
One Of The Guys
"The difference between being friends with people of same and different genders is shocking."
"Now that I'm out to my friends my guy friends treat me much differently. I'm one of them now, and it's a lot different than being friends with guys as a girl, or even being friends with girls as a girl."
- MyChemicalFoemance
"I'm curious how did they treat you differently if you could elaborate? I'm fascinated on what changes you noticed from them."
- tylrss
"They (my male friends) have been much more relaxed around me, they've been considerably more comfortable making fun of me (jokingly) and also when it comes to like physical contact and stuff my female friends are much less touchy with me now that I've transitioned socially where as the guy friends are generally more touchy with me, both in roughhousing and standard like platonic affection. So that was interesting."
"They're definitely more open around me, they tend to talk about their girlfriends more around the other guys vs with the girls. The girls still talk about their partners with me though so that hasn't changed lmao"
- MyChemicalFoemance
"Sorry, Bud"
"People weren't joking when they said Canadians use the word "bud" a lot when talking to boys."
- nightingalegrey15
"Congrats on your transition to Canadian!"
- Error707
"trans-can"
- miami-architecture
"On the flip side, as a recently out, currently transitioning, and in almost no way 'passing' trans woman, getting people to not call me that is a challenge and a half, especially if they knew me before."
"I literally want to get a soundboard of that clip from Hamilton where he aggressively says 'CALL ME "SON" ONE MORE TIME!!'"
-Secretly_Pineapple
"All I can think of is Terrance and Phillip though."
"'I'm not your buddy, pal' 'I'm not your pal, guy!' 'I'm not your guy, bud!'"
- rainshadow425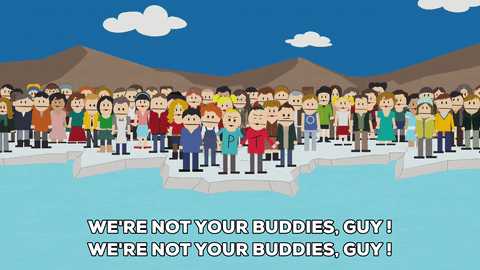 friendship buddies GIF by South Park
Giphy
*Nods*
"male here. suddenly no one gives a sh*t about me, i feel totally anonymous. No one makes any comments about me or double takes or smiles or anything. I'll get a nod but that's it."
- Bonesaucer
"Nods in agreement*"
- Mango Weasel
"Welcome to being a man. We have jackets."
- FrostyByte62
"More importantly, we have pockets."
- Zenki95
"The pockets are amazing. They are huge and numerous."
- Bonesaucer
"You Should Wear..."
​"People telling me what I should be wearing. Like I was at work one time in a super market a customer was like. 'So when are you going to start wearing a dress.' 'I worked on the freezer aisle so ... never? There are literally other women here right now, none of them are wearing a dress?'"
"Honestly the biggest surprise for me when I came out to all my friends. They were round for RPG night and I told them. They were all like 'OK cool' apart from one who yelled 'CALLED IT!' I had it in my head that there was going to be this hugely negative experience. That bit happened when I told my family. But you know what they say. You don't get to choose who you are related too."
- Artsygem87
One Of The Girls
​"The amount of women in my family, my female friends, and even female acquaintances now confiding every single deep dark detail of their life in me, or just openly talking about their every bodily function."
"I became 'One of the girls' way before I was comfortable with it."
- O_My_Goshness_No
"Yea one of the big parts of sisterhood- and why female friend groups are so vicious to one of their own being hurt- is because we know everything about each other."
"There are very few boundaries drawn between women, family members especially."

- h0n3yst
My Behavior Didn't Change
"I'm an autistic man mid-20s."
"Not being perfectly polite (like, down to the non-autistic standard I guess) and even a little blunt is now considered 'honesty' rather than 'rudeness' or 'talking back'."
- tollthedead
A Spectrum Of Reactions
"I'm a nonbinary trans man. I think the biggest culture shock for me has been how personally some of the women around me take my transition."
"I have been pleasantly surprised that most people of either gender are chill with my trans-ness."
"But I've found that of the people who take issue with it, women are much more vocal about it. Like, men will just pointedly not use my pronouns if they have an issue, but some of the women in my family literally try to guilt trip me about it and women who barely know me tell me not to "mutilate" my chest. Which made me realize fully that women actually do see their breasts as part of their body and losing them would be a loss like losing a leg whereas to me my sense of self starts underneath them to the point that lying on my stomach is frustrating because I feel like my chest can never actually touch whatever surface I'm laying on. So despite the comment being rude, it's surprisingly validating."
- anarchomoth
You Like That Thing? Prove It.
"I'm a game developer and probably know more about video games than most people. As a guy if I said I was a fan of this or that series it would basically be taken uncritically. Now, as a woman, in groups of mostly men when I say 'I really like Metal Gear Solid' there's a weirdly high incidence of dudes feeling the need to quiz me to prove that I'm a 'real' fan."
"I mean catcalls and generally not being as safe in public also sucks, but we all knew about that stuff. The weird part was just not being taken seriously anymore on stuff I'm actually quite knowledgeable on."
"Edit: The handful of replies to this doubting these experiences are a case study in irony. Way to prove the point."
- brainwarts
Finding Community
"Honestly the transgender/nonbinary culture on its own is so much cooler than i expected. transitioning turned out to be a treat when it allowed me to make friends with all these gorgeous, stylish queer people that support me and let me be who I am."
- Mysterious_Bite_7394
Do you have similar experiences to share? Let us know in the comments below.
Humans are naturally curious creatures - it's a primate thing.
As kids, we tend to explore those curiosities and ask whatever random question popped into our heads. As adults, we learn that some stuff just isn't our business. Some questions are intrusive or uncomfortable.
We don't necessarily "mature" beyond ever having an inappropriate or intrusive curious thought. We are just mature enough to know we aren't entitled to those answers, and that it's unfair to make someone uncomfortable by asking those questions.
But then there's Reddit...
Reddit user Spunkybluepuppy asked:
"What's something you wish you could ask trans people without any judgement?"
Curiosity isn't a good enough reason to treat a random stranger like a science experiment - but there are plenty of people willing to talk openly about their experiences - and they're the real heros of this thread.
Stopping Cycles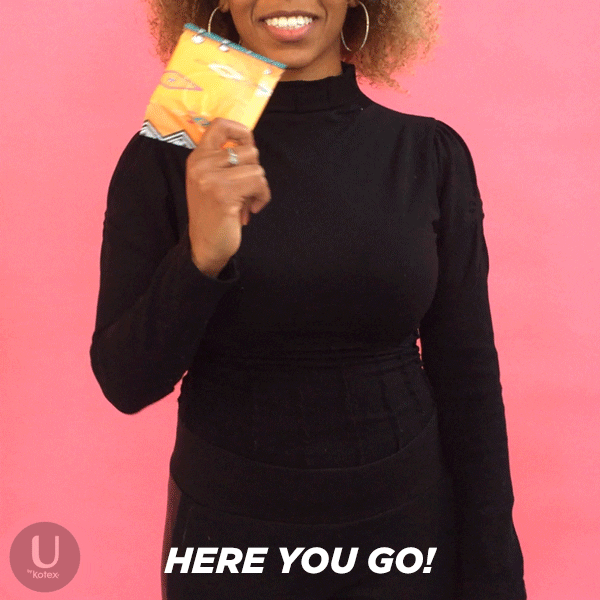 period yes GIF by U by Kotex Brand
Giphy
"Do periods go away when you start T? Is there a way to get rid of them without surgery?"
- Human_Indeed_
"For some folks, yes, for some folks no."
"Some IUDs can stop periods, like mirena, or for some taking birth control without the sugar pill week can stop periods."
"For transmasculine folks The most reliable way to get rid of periods is by having a full hysterectomy with oophorectomy , which also helps reduce the amount of estrogen in the body."
- TananaramaRex
"My period stopped after two months on T. My friends' stopped after he had been on T a bit longer, not certain of the exact number. But both of us had a last period that was a real b*tch. Worst cramps ever! I'm glad I'm done with it now! 😂"
- spacedustyy
"Yes, my cycle ended about 6 months into T."
- bananaflavored2
Size
"Do you get to choose a size?"
- AlexArtsHere
"For trans guys, it depends on how much skin they can safely graft, I think. But after the maximum is established, yep."
- gayshouldbecanon
"NB transmasc here, MtF wife So for masculine bottom surgery:"
"It really depends on a lot of things. First HRT will grow your clitorus, this averages 1-4cm of growth, some surgeons require either a certain amount of time on HRT/ certain amount of tissue. So from here there are 2 commonly surgical options, each have their own pros and cons and have different methods of being done : 1- metoidioplasty, sometimes referred to as a Meta 2- Phalloplasty sometimes called a phallo. Either can have urethral lengthening, some surgeons will require one depending on the surgery. An issue with urethral lengthening is that the urethra can become blocked/collapse which is obviously no fun. Scrotoplastys are also common to also have done, usually that's done in 2 surgeries where they create the scrotum and then add testicle implants later."
"For a meta what is happening is the ligaments that hold the clitoris to the body get cut and released from the pubis, giving you more shaft. 4-6cm is average length. It will basically look like a small penis. Benefit of it is it can get erect without further surgery. You will likely have more sensation compared to a phalloplasty. You also don't have a giant penis 24/7. Depending on length you may or may not have issues standing to pee."
"For a phallo there's usually multiple stages to the surgery. If you have a meta you can still get a phallo in the future but not vice-versa. So you'll have a donor site, either your arm or you thigh is pretty common, you'll get some say in length but it really depends on how much tissue they can use and the goal is generally average size. They cannot become erect on their own. You have to get an implant for that which is an extra surgery and more money on top of the money you've already spent to get a phallo. Because the tissue is donor tissue taken from other parts you won't have as much sensation if any. Some say they never get sensation to the shaft, some do get some sensation to the shaft. The lack of sensation can actually be problematic during healing because you can't feel if you accidentally bump your penis into something. And with a phallo it will always be full length as it can't deflate like a cis-penis would."
"For transfeminine bottom surgery: So there are a few different ways to make a neovagina. A common way is by taking the penile tissue and inverting it, so the length here varies based on how much tissue. Another procedure uses rectal tissue, the benefit here is that is has some self lubricating capabilities, unlike with penile inversion. Though due to risk factors it's less commonly done. Another surgery involves taking peritoneal tissue from the abdomen to create the vagina. This is a newer surgery for transgender women even though it's a surgery that has been used on cis-women for decades. It also has the benefits of self lubrication and having a stretchier vagina compared to penis inversion. Length here varies quite a bit on what tissue is available for use. Most surgeons operate with the goal of length of cis vagina when aroused. Though some will result in a short vagina. Dilating the vagina after surgery and for years afterwards will help maintain depth overtime. Anecdotally I've heard of dilation once you're past recovery stage to only be necessary if you aren't sexually active and it can depend on the type of surgery you received."
"Edit: I came here from a trans sub honestly expecting the worst and was pleasantly surprised. Thanks for the really great questions. It was fun to spend some time answering questions. I think there really isn't enough good conversation on trans topics. The people who are the loudest on trans topics are generally the ones who are not transgender, incredibly misinformed, and do not care to listen to other points of view or scientific information. So I really hope there were some good conversations that might have brought issues to people's attention/ broadened the understanding of what being transgender is. Anyways, have a great rest of your day! If you comment a follow up question to my comment I will do my best to answer if possible. :)"
- Ahtnamas555
Most Manly Experience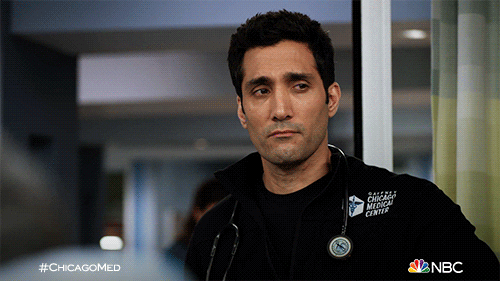 Thats It Season 7 GIF by One Chicago
Giphy
"Trans men… do you realize the manliest experience you're having is being told you're not a man?"
"That's like 60% of being a man."
- VernonDangerfield
"This was hilarious and validating thank you"
- hoddy-Ad-1746
"You know what's the crazy thing? I've always been bullied for being a girl. Decades later I come out as a girl and now the same 'manly men' tell me I'm a man. Like make up your mind! JEEZ!"
- EmilyFara
Sitting
"Does sitting down feel different after you get bottom surgery"
- Foursiide
"At least for this one trans woman, Sitting down the three months after bottom surgery is a b*tch. You're still recovering and all the irritated flesh is very painful."
"Then eventually sitting down is the same except for the fact that I no longer have my privates in the way."
"However for me personally, when I sit down my belly button feels weird because my nerve endings regrew incorrectly."
- Dungeons-n-Dysphoria
"Over a year post-op, and it feels way more natural & easy. There's no extraneous crap between my legs any more, and I can sit like a degenerate bisexual much more easily now."
- loveablehydralisk
Sensation
"Is it still possible for a person to have an orgasm after reassignment surgery? Not a doctor, but my understanding of the process of creating the genitalia (F-M or M-F) would seem to make that prospect incredibly dim."
"The sheer number of nerve endings in the clitoris and tip of the penis make it seem impossible enough survive the surgery to provide the same sensations"
- Gritsandgasoline
"My surgeon uses a technique that leaves the neurovascular bundle fully intact, the tip of the penis just gets reduced in size to form a neo-clitoris. I had my first orgasm 34 days after surgery and the intensity is pretty much as before, I just can have longer ones now."
- LegitimateNothing
"To add to what many people are saying here... there is a risk of losing sexual sensation after surgical intervention. We all know it. Before surgical intervention is performed, that risk will be made explicitly clear to the patient, they will have to acknowledge that it is a risk, and confirm, often in writing, that it is an acceptable risk, and that they are prepared for that outcome."
"It is, however, considered an unintended side effect these days... something that decent surgeon will be able to avoid almost all of the time."
- ConnectionIssues
Just A Phase
"Is there any part of you that is genuinely worried that it is 'just a phase'?"
- The-Ginger-Lily
"Yeah. That's why it took me over 10 years to accept it and begin my transition"
- phoenixdro
"Yes. Most if not all trans folk wonder this at some point, this is why a lot of us are depressed."
- Tyleos
"Yep! I think that's fairly normal with any identity tbh. It's annoying because rationally I know that I have dysphoria and prefer certain pronouns but my irrational brain is really good at making me second guess myself"
- Spaghetti0s67
Functions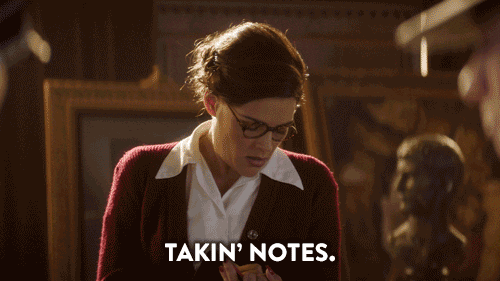 studying busy philipps GIF by Drunk History
Giphy
"If you're transitioning MtF and are on hormone replacement therapy but haven't had bottom surgery yet,"
"1) does the penis shrink up and become unusable?"
"2) can you still have penetrative sex (penis in vagina)?"
"3) can you get someone pregnant via question 2?
"I'm a cisgender woman and am genuinely just curious"
- Eppengu
"1: It varies! Some people retain full size, some people shrink. The jury is out even among the community on if you can control it, and to what extent. 2: Yes! 3: Yep! Fertility is generally harmed by hormones, but not always completely gone."
- ohdearamistake
"I am talking purely from personal experience."
"1)yes it does, but primarily when soft, you lose random erections which work as bodily check if your penis is healthy, which means it's recommended to get it erect every so often so the muscles don't atrophy, which could lead into it being unsuable."

"2)If I wanted then yes."
"3)Possibly...The funtioning sperm count heavily decreases on hormones, but that doesn't mean all of it does. Usually it's recomended to freeze your sperm before taking hormones. Still wouldn't count on it as 100% save from getting someone pregnant."
- NotElise0
"This actually hasn't been studied systematically in trans women very extensively (there are huuuuge gaps in the medical literature), buuuuut there are cis men who get testicular cancer and can't go on testosterone replacement (like, their tumors were hormone sensitive, so it's risky to go on T again), and we know a fair lot about them. Since testosterone is what mediates penile response, what applies to them seems to apply to trans women who are either pre- or non-op. Thus, to answer your questions:"
"1)It's not that simple. When you nuke testosterone, some people lose the ability to have erections, but most retain it to some degree. What disappears is nocturnal erections--ie morning wood--and the biological function of that is to exercise the skin, vascular contractions, and so forth of the phallus. Unless you work the phallus out, you'll lose size and function, but if you use it regularly, it seems to stay just fine, according to the literature."
"2)Why wouldn't you be able to? Many girls don't want to, because it makes them feel dysphoric, but those who do can. Some need help from cialis or viagra, but that's not exactly a big deal."
"3)HRT has major effects on fertility, radically reducing the likelihood. However, 24% of girls with testes on HRT still produce some amount, albeit small, of sperm even years and years into transition. So, yes! HRT is NOT birth control."
- Not_Han_Solo
Addressing Name
"I work in medicine. Often times it can be apparent that someone may be transitioning, but it's never right to assume anything about anyone."
"I'll usually see their given name before I meet them, and it's standard practice to have a pt confirm with their legal name and dob."
"What do you think is the best way of being asked if you have a preferred first name other than what is 'legal' in that situation?"
"I usually stumble with something like 'Hi I'm looking for John Doe is that you? Nice to meet you, is John okay or do you go by another name?' "
"But it always feels clunky."
"Looking for advice."
"EDIT: My main clinical setting is an urban hospital in a large network of hospitals. This makes any change to charting/intake very well out of my reach, unfortunately. It is a discussion that I hope continues to climb to the administrators."
- ThatRoombaThough
​"I don't know if this was to avoid using my birth name (most likely it was) but I've had doctors use just the surname when calling me and then confirming by asking for my birth date or ID."
- Eireann_9
"the way you say that is perfect, i don't think there's a better way to do it. big ups for actually asking, way too few people do that!"
- punsexual-disaster
"love that! you can still say that, if you don't want them to assume you thought they weren't cis (some people may feel discomfort from that) you can say its because some people don't like their name or go by a nickname they use as a first name (you can make up a person in your life, if you want to add in small talk, for example, both my parents don't use their legal names simply because they're too used to what friends and family have been calling them)"
- Rabbtwig
Learning
"These answers are the dialogue that's missing right now."
"After years of trying to understand, I finally feel like I get it. Thank you all for educating and enlightening! Media dialogue seems elusive and circular - these answers made clear sense and I feel like I learned something."
"Thank you!"
- ShareReportSaveFollow
"No- thank you. This comment made my day, aside from this post going viral. I'm so glad that you showed and interest and even happier that you learned something after years of trying to understand!"
- Spunkybluepuppy
"It's been really nice to talk about it without pushback for the most part. I feel like education is what's needed for it to be understood without malice."
- Psychoticsleep
"Media dialogue on trans people not being very helpful to understanding trans issues is very much by design - media has grown increasingly hostile to trans people in recent years."
- ihileath
"thanks for reading and learning :))"
- yeahitspostingtime
When people are willing and able to freely talk about their experiences, we can all learn a lot from one another.

It's PRIDE month. It's time to be loud and proud.
Well, every minute of everyday we should be loud and proud.
But this month gives you an extra special buzz.
So in the spirit of learning, we will be taking questions from the class.
I know cisgender straight people still have a lot they don't understand.
What do you need to know?
Redditorhre_nftwanted everyone to feel comfortable enough to be as aloud what they've been waiting to ask a queer person. Safe space for all. They asked:
"What question have you always wanted to ask LGBTQ+ people but didn't because you don't want to offend them?"
There is always a good way to ask questions. I don't mind many of them.
I'm Out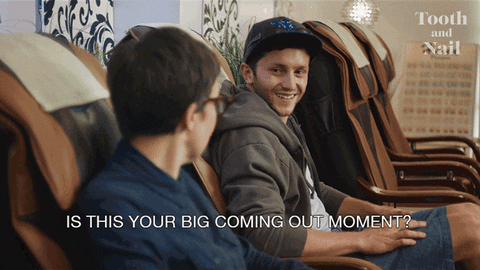 coming out gay GIF by AT&T Hello Lab
Giphy
"What should I say to someone who comes out to me? Saying 'um, OK' or 'that's nice' sounds like I'm dismissing them but trying to ask questions or engage in conversation about it seems intrusive."
KaleidoscopeOk1749
"It depends, your response should match their excitement. People that casually weave it into conversation usually don't want confetti and vice versa."
Ok_Objective6181
So Many Letters
"I know you guys want to be inclusive and all but I always feel behind on all The letters you add to LGBT, so is it fine I just say 'LGBT+?' This is not meant to not be inclusive, I'm all for LGBT+. But sometimes it gets a bit too many letters for me personally. So will I offend you guys if I only say LGBT+?"
Riufu
"Lol all the labels I identify with are included in the + and I just say LGBT. I don't know anybody who has been upset over hearing the shortened version. You're good to keep using the acronym that you already say."
cas47
I Don't Get It...
"What does non-binary mean? I'm from Italy and I've never met someone who came out as non-binary or even transgender. My brother met a guy once and he (my brother) said he looked gender-fluid. Gender-fluid Is the only term used here, nobody talks about non-binary."
"I know that non-binary means that you don't identify with one gender specifically (I guess), but I really really don't get it. I'm bisexual (although I've never gotten in a relationship with a woman) so I always felt like I could relate to most people of the community in one way or another."
"But this is just something I can't seem to understand, also because I've never met someone like that. I know I might never be able to get it because I'm cisgender, but I was wondering if some of you would like to take some time to share their experiences with me so that I can understand you a little bit more."
Basyl_01
Nuances
"I know I can look up the definition of it, but why is 'queer' part of the acronym? Doesn't it encompass 'lesbian' and 'gay?' Is there a nuance I'm missing?"
Ok-Ninja1040
"One of the unintended benefits of the term 'queer' is that it's a good way of saying 'Not straight, and it's not really important for you to know why or how.'"
-CoreyJ-
Hello There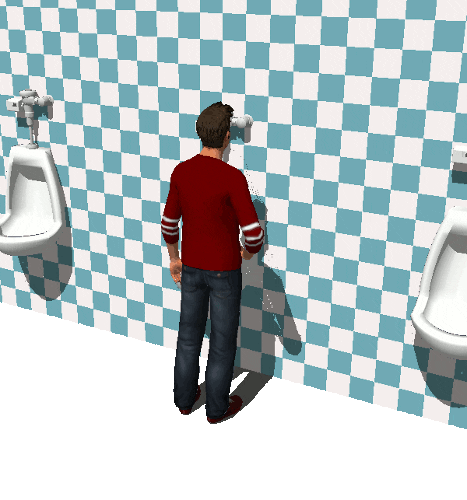 Art Peeing GIF by badblueprints
Giphy
"Is it ok to use adjacent urinals/talk at the urinals if you two are dating/ married?"
CashmeoutsidePearl
So far, nothing here seems offensive.
You Like It?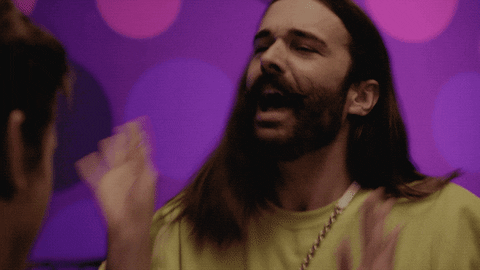 Fab 5 Netflix GIF by Queer Eye
Giphy
"I wanna ask them every time an LGBTQ+ character appears in fiction, if they felt it was a good representation or not."
NoStressAccount
Pleasure Principles
"Do asexual people not want sex/don't feel horny, but still get butterflies in their stomach for a person they like? Or does that mean they don't have crushes/attraction in any form?"
skootch_ginalola
"Each person is different but a lot of asexual people still have crushes and can still be in love with people. Asexual people can be in happy and healthy relationships."
"Some asexual people might still find pleasure in sexual activities but they might not focus on sex in life. Not all asexuals are sex repulsed. But some are. There is asexuality and people who are aromantic. Aromantic people don't feel romantic attraction to people, but might feel sexual attraction. Some people are both asexual and aromantic."
ArcherE14
Chosen at Birth
"Why is intersex included when it's a physiological/chromosomal variation and not a sexual/gender orientation? Sorry if I worded it wrong."
Fluffy-Ad342
"Intersex people often have their gender chosen by their parents at birth and so tend to have experiences very similar to trans people. Often it even has to be corrected later in life with surgeries and hormones. It's the variation from the normal binary gender/presentation of that, which aligns them with the queer community in most cases."
Yaboijustlikesgoats
Identities...
"For non binary folk: I'm having trouble wording what I want to ask, like, why I guess? I identify as a woman but don't fit in with the typical stereotypes or gender roles, but I still consider myself a woman. I don't feel like activities, or behaviors, or clothing or whatever has to have a gender to it, so why specify that you don't identify as man or woman? Idk maybe because it's not something I've struggled with, it's hard to wrap my head around! Either way, I 100% support anyone who identifies any way!"
meowing_cat93
Extra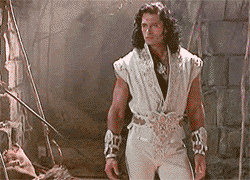 Gay Hearts GIF
Giphy
"Do you have to pay an upgrade fee to go from the LGBTQ membership to the LGBTQ+?"
ticklemejesus420
"Omg dude, you can get it for free with Amazon Prime! You didn't know?"
Araskog
I Like You
"How do you know you are attracted to the same sex? I personally wanted to know this because I am struggling with my sexuality. I have an attraction to men at least as far as I know. But I am constantly going back and forth with women. And it's been very confusing. So I guess it may be how do you know if you're attracted to anyone?"
Plush_Orchid
Ask all you want. Just be respectful. It's easy...
Want to "know" more?
Sign up for the Knowable newsletter here.
Never miss another big, odd, funny or heartbreaking moment again.