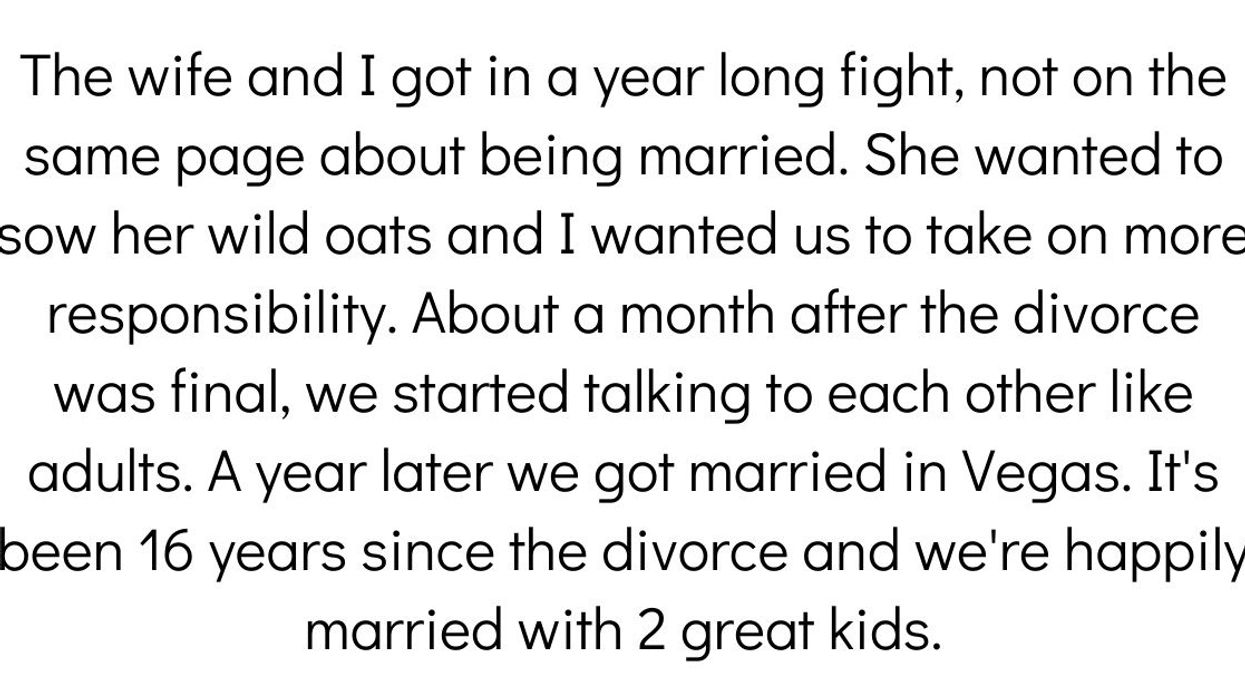 It is better to have loved and lost than to never have loved at all.
A lost love doesn't have to stay lost. While divorce sounds like the end of a relationship, it can be the beginning of a long lasting and loving marriage. Simply poor timing and circumstances can be the deciding factors in a marriage lasting or ending, but the issues can be remedied.
Redditor u/minkymy got hear some hopeful love stories when they asked, "People who remarried an ex-spouse, why did you divorce and how did you get back together?"