People Describe The Most Absurd Rules Their Strict Parents Enforced Growing Up
Rules are rules.
And they're made to be broken.
Unless you have strict parents that don't play those games.
I was pretty lucky, I had a freedom growing up.
But I had a few friends who had it rough.
Redditor callierkap wanted to hear from everyone whose parents caused more stress than necessary when growing up. They asked:
"Redditors who grew up with strict parents, what was the most absurd rule you had to follow?"
---
I wasn't allowed to cross the street without my. other's permission. It was weird. But now that I drive... I get it.
Alone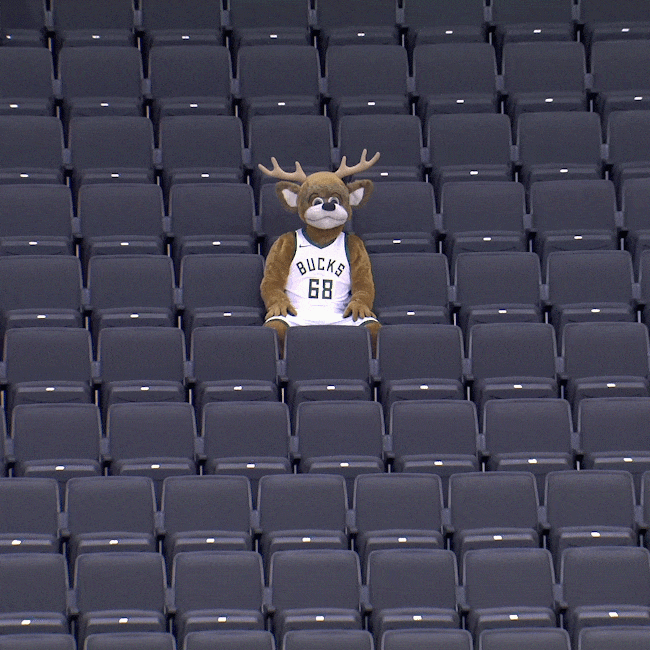 Lonely Bucks Bango GIF by Milwaukee Bucks
Giphy
"I was only allow to go to school and come back home, my parents never allowed me to hangout with friends after school or on the weekends."
limsasi
Friends
"I could totally see my friends, but effectively wasn't allowed to make any. I was homeschooled so I didn't have any, and church wasn't really anyone under 50, so I just never had any communication with anyone who wasn't an adult until college. This vastly set me back along with my siblings and I didn't go on my first date until 23."
AzureBluet
Make it Quick
"My parents expected me to call them and ask for permission to go out at night (which in their minds was after dinner and included movies) throughout college. And furthermore I had to use a calling card with limited minutes because my college was long-distance from them."
"My goal was to end the call quickly which usually meant acquiescing to their rigid rules and staying in. Took me entirely too long to realize that they were in fact half a day's drive away, so I could do what I wished without always checking in."
Crazycatlover
I am Meek
"Not being allowed up in my room during the day. (It was okay to go up there once it got close to bedtime, but it was hit or miss... I could never quite figure out the exact time it became acceptable.) My mom would always yell for me to come back downstairs if I disappeared up to my room for more than five or ten minutes at a time. And a related rule: not being allowed to shut my bedroom door, except briefly when dressing."
"For context, I was an introverted girl who loved to read, and I just preferred the peace and quiet of my room. Also, I was a very meek child who never got into trouble, so those rules weren't made because of any misbehaviour on my part. It seemed absurd to me then, and still seems absurd to me now."
Avendaishar
Who?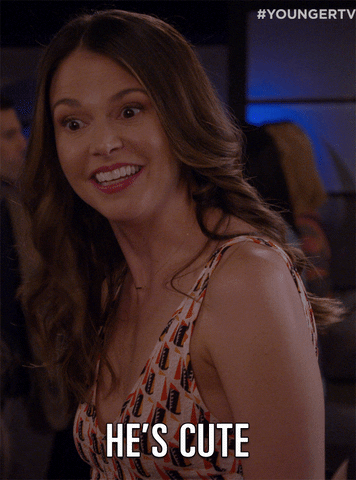 he's cute tv land GIF by YoungerTV
Giphy
"It wasn't a rule but, when I was 13, my mom overheard me telling some friends a guy on TV was cute. She made me feel so ashamed that, to this day, I'm reluctant to actually point out a cute guy to friends or voice my appreciation when they do it. It's awkward."
Brunonononoooo
Wow and I thought I had it bad because I wanted more allowance.
Less Words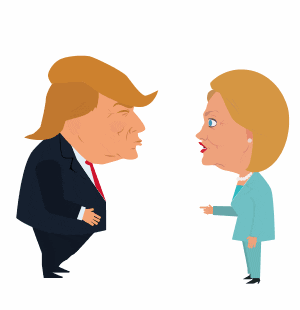 Argue Donald Trump GIF by Wave.video
Giphy
"I do high level debate in high school, so in every argument we had, I wasn't allowed to use it because it was too insulting to them or something. Very many arguments were had in form of screaming and cussing at each other."
Vivid_Fan_3150
In the Middle...
"As the middle kid, I had a lot more rules compared to my siblings. My older brother moved out of my dads house so it was me and my little brother, who was spoiled rotten. I wasn't allowed to go to bed until my little brother said I could. He was allowed to hit me as much as he wanted. Keep in mind, I'm a female, now 18. He is four years younger."
"I moved out when I was 17. Also, he was allowed to do whatever he wanted and I had to do his chores and mine in under an hour. My chores were the dishes, taking the dog out, sweeping, mopping, steam mopping, vacuuming, laundry, and bathrooms. We lived in a 4 bed, 3.5 bathroom house. It also had a basement that my dad used for his man cave. My brothers chores were to clean his room, and take the trash out."
"I did all of his chores everyday and mine and it took me from 6 AM (I also wasn't allowed to sleep in but he could) until 3 or 4 PM. And I was doing online school. I failed school and was told I was only good as a servant. I was also getting abused but I moved out and now my fiancé helps me get over the trauma."
kyliesolis
2 years later...
"When I went to boarding school, if I gained even 0.1kg of weight, I would have all electronics, which included my phone, tablet and laptop, taken away from me until 2 years later when my parents said I could have them back. I wasn't allowed to leave the school grounds unless I had their permission. I didn't give a f**k what they said and still left the school on weekends, but the farthest I went was the little co op 50 meters from the school because that's all I ever wanted to go to."
marvel_is_wow
I Feel for Her
"I'd say I have some of the least strict parents and it's made me realize the insane things my friend's parents do. I have a friend from a hispanic household, she's not allowed to wear makeup, and must get permission to go out. This wouldn't be weird if she wasn't literally 20, with a driver's license, car, and 2 sources of income including the military. They don't let her move out. She's being deployed to Kuwait indefinitely and I haven't gotten to see her once before she leaves."
jesikau
Hydrate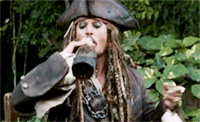 Johnny Depp Drinking GIF
Giphy
"My siblings and I couldn't drink anything during our meal. If we wanted anything to drink, we had to have it before we ate, and couldn't touch it again until our plate was clear."
Arken8270
In a Small Town
"cracks knuckles... my time to shine. I had a 7:00 curfew until I was 18 (then it only moved to 10). I live in a very small town, the kind that Walmart is considered a date, and my parents were mad I went across city lines for the movies when I was 18. I could only go out (meaning anytime I left the house including family events) twice a month. I had to turn my phone in at 9 until I was 16."
Winter_baby_22
Face Reads
"I have the male equivalent of 'resting *itch face.' So I was forced to smile and s**t, otherwise I got in trouble for 'making a look."
iBelieveInSpace
Decades Later
"It was my 'father' and his b**ch wife, but... I couldn't lay down on the couch. At age 16, I made a choice to work as close to full-time as possible and forego playing sports (I really enjoyed playing basketball and football, but I sorta realized I wasn't going to be the next MJ or Rice and decided I wanted a car, to be able to buy clothes, etc.)"
"I'd get home from work (10 or 11pm) the couch cushions would actually be standing up (they didn't take them off, but rather just stood balanced them up for some f**king reason) with a handwritten note I couldn't sit on them. I still don't know what that was about. 2+ decades later. Yeah, before you ask, he is still living and is exactly the type of person that wonders why his kids don't want anything to do with him."
2020IsANightmare
Select a Few
"I was not allowed to close my bedroom door, denying me of any privacy. The rule itself may not be too absurd, but that fact that it applied to some of my siblings and not others makes it absurd. On the rare occasion I was allowed to hang out with my friends, I had to go back to the house every hour to check-in. If I was late by five minutes or more, I was grounded."
"After dinner, some of us were allowed one cookie, whilst others were allowed three. On Mondays, Wednesdays, and Fridays, we had to have cold cereal. On Tuesdays, Thursdays, and Saturdays, we had to have microwaved breakfast foods. On Sundays, our father would cook for us. I never gained much muscle mass due to the lack of protein and other essentials I needed."
"Our cold cereals were usually things like Cheerios (not the honey ones), Corn Flakes (not the frosted ones), and Frosted Mini Wheats without the frosting (I don't remember the name). I don't think the rules in my childhood house were more strict than the other. They were all equally strict, so I just selected a few of them."
Stitch_03
Only Boys
"Not me but my best friend. From the time she was a baby until she left home, she was never allowed to have a bedroom door. The door to the bathroom could never be fully closed. She couldn't whistle, chew gum or play sports because only boys/men could do that."
IDGAF_GOMD
Play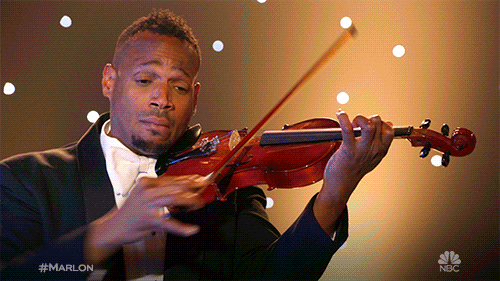 Season 2 Wow GIF by NBC
Giphy
"Equal amounts of violin practice and video games. I've played 1000's of hours of violin and video games because of that rule."
Present-Trip5231
Sticks and Stones
"I wasn't allowed to play with sticks. Ever. My father worked as a contractor in my younger years, so I grew up around tools and such. He got me my own little carpentry kit, complete with a hammer, chisel, pliers and screwdrivers. He even showed me how to carve unused pieces of lumber that were laying around."
"By 6, it was totally acceptable for me to take some leftover 2x4, carve an axe or spear head (axe came from 2x8 and split a lot) then glue it into the end of a 3/4" or 1" pvc pipe, creating my own weapons. All learned from my dad. But if that same man saw me playing with a stick from the yard, I got BEAT. 33 years old now. I can't resist the urge to pick up a stick and swing it around when I see one."
OSHoneyB
Hockey Sticks
"I wasn't allowed to play hockey because only lesbians did that and she wouldn't have me embarrassing my brother by being a lesbian (by playing hockey). I saw a school photo, she played hockey in the 1950s. No watching TV while she was out. Not allowed to eat unless it's what she said we could eat. We prepared nice meals for her and had separate meagre meals."
"She believed homework was work we didn't finish in class, so we weren't allowed to do homework. We needed to be quicker in class. She had a whistle and had two signals for my brother and I, she would literally whistle for us so she didn't have to get out of bed. Obviously no friends. One time I had a friend, she had her clean the house."
Lostinmoderation
Hometown Glory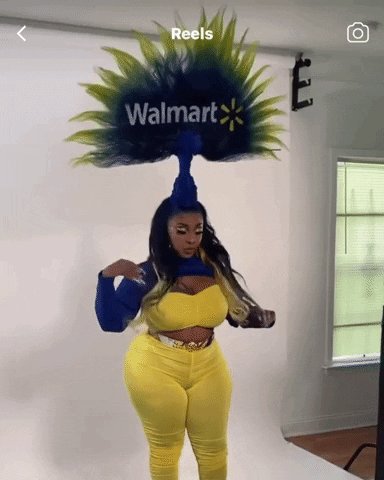 Walmart Black Women GIF by Maui Bigelow
Giphy
"cracks knuckles... my time to shine. I had a 7:00 curfew until I was 18 (then it only moved to 10). I live in a very small town, the kind that Walmart is considered a date, and my parents were mad I went across city lines for the movies when I was 18. I could only go out (meaning anytime I left the house including family events) twice a month. I had to turn my phone in at 9 until I was 16."
Winter_baby_22
It's amazing some people still grow up sane.
Reddit user Janine_18 asked: 'What's the one thing you'll never tell your SO?'
Full disclosure at all times with your significant other, right?
Yeah, good luck with that.
Let's get real—there are things we don't tell our partners for a lot of reasons.
Sometimes you just don't feel like having to explain something that doesn't really affect them.
Sometimes you're protecting them from something that will have a devastating effect on them.
These are probably going to be more that second one...
Reddit user Janine_18 asked:
"What's the one thing you'll never tell your SO?"
Love/Hate Relationship
"She loves her siblings and hates her parents."
"I hate her siblings and love her parents."
"They were very tight with their parents for the first 3 years of our relationship, and in 2017-2018 all hell broke loose so to say. My partner has no personal animus towards her parents, she is however extremely close to her older sibling who has a heap of problems with their parents."
"My partner follows their lead and it guides her own relationship with their parents. And the reason her siblings have huge problems with their parents is that they retired, moved 20(!) whole minutes away from their childhood home and went on a vacation for a month.
"They are apparently 'selfish', 'inconsiderate', and 'don't think of themselves as parents'. This despite the fact that they call and visit for every holiday, birthday, promotion, celebration of any kind. Dog and babysit. Frequently host. Communicate well."
"No the absolute truth is that my partner's siblings are black holes and not great."
"Would 'I radically dislike your one sibling and don't trust the other at all" be a viable middle ground?'."
~ Agreed_fact
Sweet Tooth
"A few years ago, my girlfriend put a candy bowl in our hallway at our apartment for Halloween. She came home that day to discover that nobody took any candy, and she was a little bummed."
"Over the course of that week, I'd take candy out before work or when she was asleep."
"She got so happy that 'the neighbors loved the candy'. She does this every year now, and I have to continuously swipe the candy and pretend it is the neighbors."
"It makes her happy, and I get free candy. Win win."
~ AlecsWebHair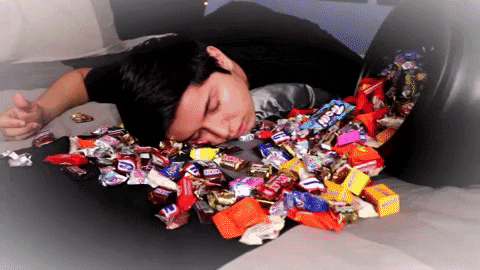 Giphy
In It For the House
"That I know she cheated on me and the only reason I haven't left her is because the mortgage interest rates are a bit high so I can't comfortably buy her half of the equity we have in the house."
"I got a valuation, a mortgage pre-approval, and a lawyer all ready to go... But would only have about $21 per week to spare... I'd be screwed the first time a major appliance or the car breaks down..."
~ H_He_Metals
Mommy Dearest
"That her mother is a bad person in disguise of a caring and beloved figure."
~ Relative_Rich8169
"My pet name for my girlfriend is Bambi."
"She thinks it's because has big brown eyes, but really it's because I want to shoot her mother with a rifle."
~ airblizzard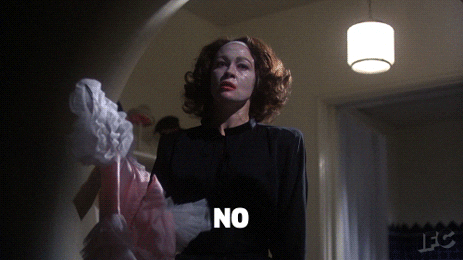 Giphy
"That's my mother in law. For her daughter, she'll do anything... to the point that it's overbearing and controlling and difficult to deal with."
"And for everyone else, she is one of the least empathetic people I've ever met..."
"She CRIED when Rush Limbaugh died, and she literally said the Proud Boys are like the Boy Scouts. But she'll drop $2,000 on Christmas presents for one person like it's nothing, so she thinks she's owed respect and kind words."
"I literally had to tell her at one point, 'If you want me to stop calling you a Nazi, buying me more presents or arguing with me isn't going to do it, you have to stop saying Nazi-friendly sh*t'. But she didn't stop, of course."
"She thought COVID was no big deal until a family member died of it."

"She also makes tons of snide comments about my work. I'm a lawyer in Big Law, I make great money but it's soul sucking and I never wanted to do this forever, I want to work for the government."
"She'll see a postal worker and say 'That'll be you one day, government worker, not a great way to provide for my daughter'."
"Her daughter, my wife, is a DOCTOR who is going to make more than I do no matter what job I work, and she herself is a dentist who worked until her banker husband could retire at the same time as her."
"She talks sh*t about how I made her daughter an atheist (I didn't, she did that on her own), but she herself has NEVER read the Bible and hasn't been to church in 20 years."
"She unironically believes in aliens, Big Foot, and ghosts, and thinks she saw Mother Mary in the sky."
"All the bad things I tend to think about Republicans (they don't care about an issue until it personally affects them, they have no standards except double standards, they use religion as a cudgel but don't actively live a spiritual life, they believe insane sh*t with zero evidence, they're old fashioned and judgy and can't accept that the world is changing around them, etc...) is her to the letter."
~ 2Charming-Fig-2544
Magic the Retirement Fund
"How much my Magic the Gathering collection is worth."
"They'll absolutely try to get me to sell some of it."
"It's my precious."
~ Ganthamus_prime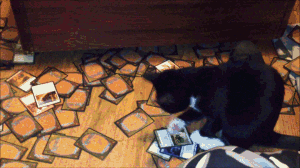 Giphy
First Impressions
"When he and I first met, I was CERTAIN he was gay."
"He is very much NOT gay."
"And he will NEVER know I ever thought this."
~ ShinyIrishNarwhal
No Llama Drama
"When me and my wife first started dating, I had a dumb canvas painting with a llama and rabbit on it that I found at Walmart. I showed it to her and told her how much I loved it just because it was just such a dumb random thing to find."
"For some reason she took that as I love llamas and that they are my favorite animal. So now, every time she sees one or something with a llama on it I see her brighten up to show me and I get excited with her!"
"Llamas are not my favorite animal. Never have been. I don't know how she made this connection, but i will never tell her otherwise because seeing her face light up every time is way better."
~ WhereTheChapstickAt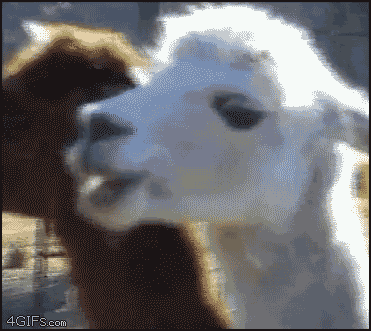 Giphy
Relationship by Google
"I spend a couple hours doing research on how to make relationships work and keep her happy in the long run."
"She thinks I'm this awesome perfect guy but I just do what the internet tells me."
~ BadRobot___
Chemical Warfare
"He thinks I don't fart around him because I'm too shy or polite."
"It's really because they are so bad they could kill a horse."
~ Neonpantsuit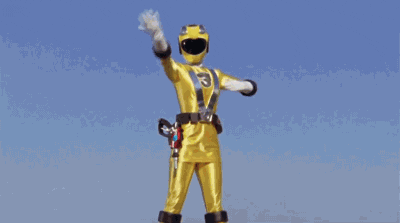 Giphy
Are There Raisins?
"I don't like the potato salad she makes, and she always tries to make it as a treat for me."
"It's my mom's recipe, but doesn't taste like mom's."
~ Bean_Juice_Brew
*yawn* 🥱
"The spot you make me sleep in on the bed is uncomfortable but I lay there because you're comfortable where you are."
~ legacyrisky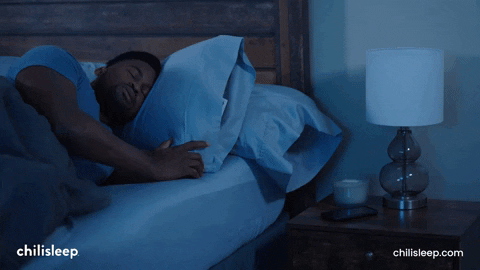 Giphy
Confessions
"We're both in college, and last semester we both had a cold at some point. He had it much, much worse than I did, so I went to class and he skipped."
"Afterwards, I went to his dorm to share notes and take a nap. I was almost asleep, and I'm assuming he thought I was, because I felt him squeeze me and whisper, 'I love you so f**king much'."
"It was the sweetest thing ever and I'm never telling him I know he did that."
~ scorpiomooon
Maybe a Farm Upstate?
"I definitely didn't kill that massive spider, and I have no idea where it went."
~ Cothak88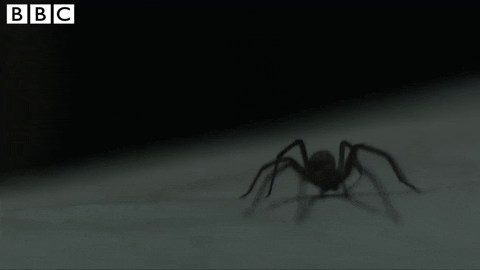 Giphy
So, these weren't too awful, right?
What secrets are you keeping?
We all have that moment where someone we know says something so completely absurd, the only response we think of is 'WTF is wrong with you?'
Sometimes, it's something woefully inaccurate that you can't wrap your head around the fact that someone believes that.
Othertimes, it's something completely offensive and you regret your association with that person.
My college roommate was a girl I knew from my high school. I didn't know her too well, but we had some big things in common, so I figured it'd be fun to live with her.
This girl was half-Korean and talked a lot about racist people. At first, I let her rant, figuring maybe she or someone in her family faced some racism. I faced some myself, and I agreed with most of the things she said about racists. Eventually, however, I realized she was equating the word 'racist' with the word 'white.'
I spoke to her once, telling her she can't use 'racist' and 'white' interchangeably. She agreed to stop doing that, but within a few days, she started doing it again. She was a very bright girl, so I was a little concerned about this, especially since her own dad was white and was possibly the nicest man in the world. Not to mention, this made her and her siblings half-white too. Did that mean they were all half-racist?
I stuck by her for a while, but when she started saying things about what she wanted to do to racist people (once again using the word 'white' instead of 'racist'), I realized I couldn't be around her anymore. She couldn't talk about anything else after a while, and every time she spoke, I wanted to say, 'WTF is wrong with you?'
We did not room together the next year.
Redditors have stories similar to mine (and some even crazier), and they are eager to share.
It all started when a Redditorasked:
"What did the person do/say that made you go "what the f**k is wrong with you?"
How To End A Friendship
"In college I used to kill time between classes hanging out with a guy who was from the same redneck county as myself. We didn't really have much else in common, but he was nice enough and seemed eager to socialize so I figured why not. I wasn't overly social myself and didn't know a whole lot of people."
"One day we decided to go somewhere off-campus, and he drove us. While driving, on an interstate mind you, he proceeds to show me his handgun that he kept in his truck - not in a menacing way, but in a "Ain't that cool?" way."
"I was not immediately frightened, but I respect firearms enough to recognize we are going like 60-70mph on an interstate in daylight, and nothing good can happen in this scenario. I calmly asked him to put it away because I was not comfortable in this situation at all. He then tells me "Oh it's not loaded" and presses the gun to his head before pulling the trigger."
"Thank f**k he was right, but still it was a wild and frightening display of reckless disregard for his own life and mine for that matter in the event that he'd accidentally killed himself while driving us. I didn't hang out with him much after that, certainly didn't get in a car with him."
– omjf23
""It's not loaded" famous last words of many an idiot."
– GloInTheDarkUnicorn
The Worst Kind Of People
"When my dad was in the nursing home, they weren't running certain expenses, like ambulance rides, through his insurance. When I took over his financials, he was tens of thousands in medical debt that shouldn't have ever been charged to him in the first place. He was in numerous collections, and his credit score was tanked."
"When I complained to the nursing home director, he said, "Well, it's not like he's going to be buying a house or a car!" Then he laughed."
"My dad was paralyzed from the waist down and needed lifelong care, so he was never going to leave the nursing home. Even though he was technically correct, I gave him the "WTF is wrong with you look." Then I complained to HIS boss and he got canned a couple a weeks later. My dad's insurance was fixed pretty quick, too."
– MNWNM
""Sorry, what was funny about that? Could you please explain.""
– v3n0mat3
...Seriously?
"MIL told my wife she should divorce me bc I googled whether a lasagna should be covered with foil while cooking."
– Struggle-Silent
"This is my first laugh of the thread lmao wtf."
– koreantrvp
"It actually ruined this entire trip. It was at my BIL's wedding, which was only close family (siblings + parents) and they had the caterer make a lasagna for an evening dinner."
"Father of the bride was gonna pop it in the oven and asked if it should be covered. I googled lasagna cooking instructions and said yes it should be covered and cooked at this temp. MIL said absolutely not!"
"Me and the father of the bride kinda gave each other a look and he covered it. MIL was furious and texted my wife that I was an a hole and she should divorce me before we had kids."
– Struggle-Silent
Hostile Work Environment
"Boss at old job told the team we needed to 'get used to a healthy level of conflict, fear and anxiety in the workplace.' I dipped so fast after that."
– Prestigious-Energy69
"Similarly, a boss told me that I owed him my loyalty because he was paying me."

– Kylearean
How To End A Relationship
"A girl I was with while we were still together just looked at me while I was driving to her house and said." You know I would get over you faster than you'd get over me" I was like …… Tf did you just say?"
– omega91301
"Huh. And just like that I'm over you."
– Pineapple_Spenstar
"Honestly, that would absolutely do it for me. When I was younger, I would be stupid and hurt and argue. I'm past 50 and I got no time for that nonsense."
– Terpsichorean_Wombat
There Are Other Ways To Stave Off Boredom
"I was DD for some buddies who wanted to go to a particular dance club in Baltimore. They're all hammered, it's too loud and we've been there for several hours. Casually an older woman next to me chats me up and notices my eyes are nearly crossing from boredom. I explained what I was doing there and casually (stupidly) mentioned I'm a bit bored. This psycho BITES ME on the chest! Afterward says "Well ya ain't bored now, are ya??""
– Mike7676
"Well, were you bored after that?"

– DontWannaSayMyName
"I must say, I was not!"
– Mike7676
That Goes Both Ways!
"I'm a man who works with kids, and when I started this job, I was talking to one of my old coworkers about how every once in a while I'll get weird looks for being a man working with kids and my coworker said I deserved it because some men can't be trusted with kids. I was shocked and she went on to say that I did it to myself and deserve to be questioned about it. I immediately stopped talking to her."
– Dolhedew
"What? What in the actual f**k? Doesn't she know there are women who can't be trusted with kids?"
– Anonymoosehead123
That Escalated Quickly
"The lady that accused my kids of cutting the line. (They hadn't, I was watching). When I went to ask her what was wrong, she told me to go back to my own country with that sh*t. (I was born in Massachusetts.)"
"The line was to pet dogs at a Renaissance Fair."
– pasafa
Everything All At Once
"While alone with a coworker, he told me that "women in the work place will lead to the decay of the fabric of society" to me. A woman. He also asked me out, got an attitude when I didn't say yes and continues to walk around with huge incel energy. He always complains that he has no one to go home to yet refuses to look at himself as a possible reason."
– Nopeferatu31
"Sounds like they should learn something from the phrase, "if you meet one a**hole, they're the a**hole. If everyone you meet is an a**hole, you're the a**hole.""
– tmpope123
Ouch!
"I told a coworker my wife had died."
"Her response: "You're one of those bald middle aged guys with a dead wife.""
"Me: "Yeah.""
– WalrusCello
"I want to think this was a wholesome thought that came out wrong. An awkward attempt at dark humor."
– ThisUsernameIsTook
*Cringing*
"Had an otherwise normal co-worker who was completely convinced windmills will cause the earth to stop spinning."
– Shadowmant
"WINDMILLS DO NOT WORK THAT WAY! GOOD NIGHT!"
– Torvaun
These are all crazy 'WTF is wrong with you' stories, but that last one blew my mind in 'how is it possible people think that could be true' sort of way!
One of the possible wonders of adulthood is home ownership. But homes come with so many things that can break.
And the last thing you want is a nonfunctioning furnace when temperatures dip below zero or no water when you're covered in dirt and grime.
That's what routine maintenance is for—to make sure things work when you need them.
Reddit user drop_user_table asked:
"What is a home maintenance task most homeowners are probably not doing but should?"
Dryer Vents
"You know the exhaust from your dryer that vents outside."
"Pull the vent off, take a dry vac and vacuum the lint out of there."
"You'll be surprised."
~ wm313
"Cuts down on dryer fires."
"There are a shocking number of dryer fires!"
~ AgedAccountant
There are TikTok and YouTube channels of just people cleaning dryer vents and dryer hoses.
Carbon Monoxide Detector
"Not sure I'd call it 'maintenance' but installing a carbon monoxide detector is a good idea."
"You can get ones that just sit on a shelf somewhere."
~ jayhitter
"A $20 carbon monoxide detector saved my life. We put them in when we moved in, the previous owners didn't have any."
"A year later it went off, hot water tank malfunctioned and dumped gas into the basement. The firefighters confirmed the levels in the house would have killed us."
"It's surprising how quick the gas can get through your house. A family of 6 lived there before us."
~ _northernlights
Smoke detectors have become common in homes, but carbon monoxide awareness isn't quite there yet.
Baseboards
"I worked with a lady who once told me (when I asked if she had plans for the weekend), 'Well, it is the first of the month, so it is time to wash the baseboards'."
"In my house, they only get washed if something spills in them, we are painting, or we are getting ready to sell the house."
~ TroubledWaterBridge
Washing baseboards monthly might be excessive, but you should dust, mop or vacuum them when you do the rest of the room to keep dust and allergens down.
Water Valve
"Turn the main valve for your water off and on once or twice a year."
"If you do not, eventually it will corrode and stick and when you have a major leak you will not be able to shut the water off."
~ spider0804
"Only do this with hardware stores open in the event it actually is defective and in need of replacement because consequences."
~ stuffedbipolarbear
Locate your main water shut-off BEFORE you need it in an emergency situation. This can be especially useful during cold weather since in-home plumbing can freeze.
Roof Vents
"Caulking around your roof vents every 3-5 years. That stuff deteriorates and it WILL leak."
"I can't count the number of homes I've seen with interior water damage as a result of deteriorated sealant around the roof vents."
~ mrclean18
How to create a watertight seal around a vent pipe.
Gutter Clogs
"Cleaning the gutters."
~ CheezeMaGeeze69
"My husband goes up with a leaf blower and blows them all out. So much easier, but much, much messier."
~ Discopants13
Leaf blowers make the job quick and easy.
Working Fire Extinguisher
"Having FIRE EXTINGUISHERS on hand and turning them upside down to prevent settling."
~ CochinealPink
"Minimum once a year. My company does fire extinguisher inspections."
"An annual inspection for a fire extinguisher is turning it upside down for a few seconds and then removing the hose and checking for obstructions/debris."
~ SgtGo
Routine inspections of your fire extinguisher will ensure it works when you need it.
Dishwasher Filter
"Clean out the filters/traps in your dishwasher."
~ comfortableydumb
"This is one I truly didn't know. First time homeowner and didn't know about that until about 3 years into owning the house."
"Apparently the previous owner didn't know anything about it so that first cleaning was a doozy."
~ Deltas111213
Cleaning your dishwasher improves efficiency.
Hot Water On Tap
"Drain hot water tank and check anode rods if you've got an electric unit."
~ 0net
"We replaced a rod a couple of years ago. That thing was scary looking!"
"The couple we bought our house from apparently did no routine maintenance, so we've had to do almost everything listed in this post."
~ evileen99
Replacing a water heater anode rod extends the life of the tank.
There are a lot of things to add to the to-do list here.
Is there anything else you'd add?
One the strangest and most perplexing things about being a human is the fact that we can only experience what's going on inside our own bodies and minds. Sure, we can ask someone questions, we can listen to their accounts, and technology is increasingly closing the gap, but there's still nothing like a fully immersive experience.
For this reason, it can be easy for us to think that we're the only one having trouble with something, like the only adult who can never seem to keep their laundry pile caught up, but on the reverse side, it can also mean missing something that's abnormal.
It's, quite frankly, shocking how many people live with some kind of physical abnormality while assuming that it's normal.
Fascinated, Redditor amistakewasmadehere asked:
"What did you think was normal about your body until someone pointed out that it wasn't?"
A Double Uvula
"I have a double uvula. That little hangy thing in the back of your throat... Mine looks like a ballsack."
"I thought that's just what they looked like, because how often do you look in people's throats? I remember seeing cartoons as a kid where they'd zoom in on a character's mouth when they were screaming or something... And I just thought the artists were lazy, drawing a simple droopy line. But no, that's what most people's look like."
"When I was in my 20s, I went to the doctor for something unrelated, and she checked my throat and just said, 'Huh, you have a double uvula. Neat!'"
" I went home and told my roommates and they all had to look in my mouth. I thought they would think the doctor was the weirdo but they were all shocked..."
"I'll never forget one saying, 'You've got balls in your throat!'"
- xx2983xx
A Popping Jaw
"My jaw pops whenever I open my mouth. I thought it was normal for your jaw to just "unhinge" because how else could you open your mouth wide? Turns out, nope."
- PikaBooSquirrel
The Wrong Number of Organs
"The first year of menstruating, I had intensely painful periods and severe constipation. The periods would last two weeks, with two weeks in between each one."
"Everyone told me things would calm down and even out."
"Then one night, at a friend's sleepover, I was in so much pain that I was sobbing on the bathroom floor. My parents rushed me to the hospital."
"Everything I was describing, pain-wise, made it sound like I was in labor. But I was 14 and still very much a virgin."
"After a week of tests and painkillers, they finally figured out the issue; I then had surgery to open up my second uterus and cervix, which had been sealed shut by a membrane."
"I had been having periods for a year and had built up like 2 liters worth of old blood in my sealed second uterus. So once that was drained out and I was put on major antibiotics, I got to go home and tell all my friends that I had two uteruses."
"I was also born with one kidney. Not sure if that's related, but I sure am a mess down there, lol (laughing out loud)."
- SM0KINGS
Heart Flutters and Palpitations
"I used the phrase, 'You know when your heart does that fluttery sensation and it's like you can feel it beating for a few seconds?'"
"Apparently not everyone does know that; in fact, most don't and my colleagues looked at me like I'd lost my mind."
- The_Sown_Rose
"Mine does this. I've mentioned it to my doctor but it didn't show up on a heart tracing (I wore one for 24 hours)… Some days, it will happen multiple times, and then nothing for a month or two. It's really odd."
- Gremingtonspa
Shark-Like Teeth
"That I had eight wisdom teeth grow into the extra space in the back of my jaw (two for each side, top and bottom) that all grew in just fine after 20... Only to find out on my last trip to the dentist that I have eight more growing in sideways..."
"The normal amount of wisdom teeth is four. Not 16."
- Rathewitch
"Some of the women in my family grow a third set of teeth in their 30s. My great aunt had a nearly perfect set, only one came in crooked, but my mum's sister had hers come in next to her adult teeth, so she has two rows in some places, like a shark."
"My mum got a couple extra, but they were pulled, and I haven't gotten any yet, though I got to keep all my wisdom teeth and they didn't."
- foxtongue
Transferable Eyesight
"I've got 'alternating exo,' the eye doctor called it. I can choose which eye I can see out of and can switch as I please, and whichever eye is not picked 'turns off,' and I don't see out of it since I chose the other eye."
"Since I've been able to do it all my life, both of my eyes can operate alone, so if I lose one, it won't be as bad adjusting. Pretty nice actually but the 'exo' makes me hate selfies cuz whichever eye isn't picked drifts outward, which is noticeable to me at least."
- Nez_bit
Precordial Catch Syndrome
"You know when you're breathing like normal, and suddenly when you inhale you get this sharp pain in one side of your chest, at the ribs behind your pectoral muscle? And every time you try to inhale further it comes back, then goes away entirely after a few minutes?"
"Yeah, that's called Precordial Catch Syndrome."
"Doctors don't know exactly what causes it, but the running theory is that a nerve near your ribs occasionally gets pinched when you inhale and it takes a few moments for your body to dampen the signal from that nerve. It's very common, and does not indicate any underlying or dangerous medical issues."
- ScrembledEggs
Literally a Large Head
"I have a big head. I've never once found a hat that fits. Not even a toque."
- Grant_Ham999
"So, when I joined the army they didn't have a hat big enough for me. I was the only person out of 60 of us without a hat. Drill sergeants I had never met would run from across fields to yell at me for walking outside without my hat."
"When I explained that they didn't have a hat big enough for me... they cracked up and called me Charlie Brown. It took two weeks of that before a hat arrived big enough for me."
- mighty1u2
The Tensor Tympani Muscles
"I can activate my Tensor Tympani Muscles (they make that roaring in your ears when you yawn) at will."
"For some reason, they also activate when I feel a sudden pain, even when there's no sound or noise involved."
- ShinyIrishNarwhal
"Wait, this isn't normal?"
- Pratius
Secret Asthma
"I thought I was bad at running because my throat would seize up and get painful whenever I ran for more than a minute. I mentioned this to my doctor when I was 30. Turns out I have asthma."
- PachinkoBiloba
Dermatographia
"Dermatographia. I have really sensitive skin with an overactive histamine response. When I'm gently scratched with a blunt object, I get a hive in the shape of the scratch. I can write my name in hives on my forearm."
- BriCMSN
Temperature-Inspired Itchiness
"I get itchy as soon as I get overheated. Like an all-over body itch. There's no rash that pops up, I just get very, very itchy."
- f**kf**k9001
Unexplained Abnormality
"I once took part in a study as a paid participant. The doctors used ultrasound probes to examine the blood vessels on my face."
"They commented on how strange my face's blood vessels were, they struggled and puzzled a little while examining my face."
"Then they handed me more cash and asked whether I would be willing to donate my body after I died to a medical study."
"(They were polite and respectful throughout the whole process, just seemed excited?)"
- breakdancing-edgily
Restless Leg Syndrome
"I constantly have to flex my muscles. Not in the douchey 'check me out, ladies' kind of way, but in a more frustrating, 'I need to move this muscle in the next three seconds or I will feel like I am being tortured' kind of way."
"I'm constantly rotating my shoulders, flexing shoulder blades, neck, arms, wrists, ankles, legs, wherever. It makes it hard to sit still or sleep."
"I only seriously noticed when I slept with my first partner, who was very confused as to why I wouldn't stop twisting and flexing for at least two hours before falling asleep. I just figured everyone got that feeling."
"Being under a weighted blanket or feeling my arm or leg fall asleep, both feel like utter torture and will make me scream and writhe about. I would love to know what the h**l this is and how I deal with it, because so far, I have no clue."
- DeviousFox
"It sounds like restless leg syndrome (which can affect your whole body, and not just your legs). Have your iron levels, specifically your ferritin levels checked. RLS is torture, but there are treatments!"
- SenseiKrystal
In Need of Glasses
"I thought I had great vision until I tried glasses and found that everything was so much sharper and more vivid! Apparently, my left eye has a vision defect, but my right eye learned to compensate so I never realized!"
- LLAA00
It's amazing what we can go decades living with, even when it technically is not the norm. In many of these cases, there are even treatments or tools to improve them!
This just goes to show how important it is to ask questions if you have a concern, and if one doctor is not willing to properly discuss it with you, perhaps try talking to another one.