Reddit user _lilyara asked: 'What's the best real life example, you've witnessed, of someone destroying their own happiness?'
Happiness is something many people take for granted.
When things are good, they don't fight to keep it that way, because working to obtain a goal stems from an unsatisfactory status or adversity.
So it's not surprising then that many people have sabotaged their situations for something better and realized after the fact that they ruined a good thing.

Curious to hear from regretful strangers online, Redditor _lilyara asked:

"What's the best real-life example, you've witnessed, of someone destroying their own happiness?
People do crazy things for love.
End Of A Marriage
"Young guy at work; he's in his early to mid 20's, is married with two young kids and a third on the way. This new girl at work has been after him so hard. He was seriously tempted and conflicted. We all tried to talk him out of it; did he really want to throw away his family life for this? Do you really think this new girl is going to stick around once all the drama starts when you guys get caught?"
"He told us all one day that he finally told new girl to leave him alone; he was happy with his wife, and she didn't stand a chance."
"Three weeks later, he was sleeping in his car because he went for new girl after all; got caught, kicked out & served with divorce papers, and new girl ditched him once he got depressed over it."
– ZormkidFrobozz

Skewed Priorities
"A friend of mine quit a job that paid six figures a year because he didn't trust his girlfriend to not cheat on him while he was at work. The kicker here being she was a sex worker when they met."
"He's a great guy but a complete idiot when it comes to women."
– gimpisgawd

Some people go looking for love in all the wrong places.
Chasing Duds
"I have an insecure cousin who would regularly reject guys who were into her and chase guys who weren't interested."
"The more distant and emotionally unavailable the guy was the harder she'd try to win him over."
"The best real life example of 'I don't want to be a part of any club that would have me as a member' I've ever seen."
– _eviehalboro

Divorced And Lonely
"I know a guy who is now in his fifties/sixties who got bored with his wife and kids, cheated on her and divorced her. His wife, who had always supported him because he just couldn't hold a job down, started a business and became a multimillionaire. She also got remarried to this amazing guy who is a major step up from the husband in every aspect."
"The guy then married this mail-order bride from Indonesia. As soon as the three years she had to stay with him to get permanent residency were over, she left him and married his richer cousin. I sometimes get invited to family events and see him there by himself, broke and with none of his kids or family members wanting to talk to him."

– blue_tongued_skink

Impaired Judgement
"My dad threw out a 15-year marriage with a woman he adored because he got drunk and screwed a random coworker."
"He's utterly miserable now."
– illustriousocelot_

Bad vices can take over people's lives and realize until too late.
Expensive Addiction
"I know a guy who gambled away $8 million his grandfather left him. He inherited at 21. It was gone by 23."
"He's actually an incredible good guy too. That's what kills me."
– notquiteadequit
"God, what's even the point of gambling at that point? 8 million is enough to do whatever the f'k you want, assuming you don't do anything completely ridiculous."
– TruthOf42

Why You Say "No" To Drugs
"My ex friend Tom, over 10 years ago when we were teenagers he once said to me 'im going to try meth tonight' whilst we were at a bar (Australian) I literally knew nothing about drugs at the time especially meth i just knew it wasnt good, he invited me to join him but i said no because i had a gut feeling it wouldn't end well for me. Since that day he went in and out of prison, lost all of his friends including me and completely changed as a person. Whilst walking with my wife and daughter a few months back i saw him walking his dog, he had obviously cleaned himself up, but it was like 2 strangers walking past each other. I took one silver lining out of this. It made me learn a lot about drugs all together and it showed me a different life i could have lead if i said yes all those years ago."
"Always say no to meth, it will ruin your life and take everything."
"EDIT: I forgot to add, tom had it all, a living gf, a great job etc"
– novicemma2

Not everything you strive for is exactly how you think it is.

Taking The Path With The Most Resistance
"My sister was offered an incredible well paying job doing something she's great at."
"She decided it would be too easy and opted for a far more challenging job, in a far less appealing setting, with an a**hole of a boss she was hoping to impress."
"She's f'king miserable now."
"I honestly don't get why she does this sort of shite to herself."
– callmevicious

After The Mid-Life Crisis
"A good friend I worked with for years was married to a great dude, super nice and everyone loved him, just a great guy all around. They had a couple middle school aged kids too. I think she was going through a mid-life crisis type thing but anywho, she reconnected with her old high school boyfriend on fb and they started having an affair. She ended up telling her husband about it and left him for the other guy, her husband was great about it, wanted her to be happy, great at co-parenting and didn't want to make anything harder on the kids, etc."
"The old HS boyfriend was toxic as hell, I met him a few times and he was an absolute d*ck. They fought constantly, every other week they were breaking up, kicking each other out(of her condo) or he'd just go missing for days at a time and she'd be a wreck wondering where he was; which was usually a couple hours away at the beach on a drug bender with his friends(he's in his late 40s btw)."
"She said she got bored with her life with her husband and wasn't attracted to him anymore, but I think she just went off the deep end and wanted something that wasn't there anymore; that feeling and excitement of young puppy love, but that's not what she got."
"I think some people just need drama in their life, I felt like she threw away a happy life just because she missed the drama."
Complacency is seen as an undesirable state of living. Boredom can make people feel uninspired.
And while setting goals and improving situations by becoming more active is admirable, people should also take the time to examine what is exactly lacking in their lives that make them feel as if they're stuck.
The examples above are just some reminders that making hasty decisions are not necessarily the best solutions.
Basically, check yourself before you wreck yourself.

Reddit user opticfawn asked: 'What's the biggest red flag you ignored?'
As Jane Austen so famously taught us in her immortal classic Pride and Prejudice, first impressions can be deceiving.
For while the dashing Fitzwilliam Darcy first appeared arrogant, rude, and snobbish to Elizabeth Bennett, she would soon learn that he was, in fact, the true love of her life.
However, even if we shouldn't jump to conclusions based solely on a first impression, that doesn't mean we shouldn't be cautious about certain things we notice.
A "red flag," as it were.
There are many people who deeply regret entering into what proved to be an ill-advised romantic relationship, or hiring an employee who proved anything but up to the task, feeling that they missed the obvious sign back when they first met them that this was an association bound to end in disaster.
Redditor opticfawn was curious to hear the biggest red flags people wish they hadn't ignored, leading them to ask:
"What's the biggest red flag you ignored?"
Bad Luck, Or Bad Habits?

"She had astronomically bad luck."
"She had been falsely accused of plagiarism and kicked out of college."
"She had a DUI on her record even though she wasn't that drunk but the breathalyzer was miscalibrated and they mixed up her blood sample with a different DUI arrest."
"She got fired from her job for stealing when she didn't actually steal but got set up."
"Everything just went wrong for her."
"Or maybe, just maybe, she was a huge a**hole who couldn't own up to her own sh*t."- AmatuerCultist
Dubious Track Record

'She told me every guy she dated broke up with her."
"I eventually found out why."- draiman
Can't They Weren't Honest
"'I'm not in a good place to be in a relationship'."
"Yeah, I probably should have listened to that one."- spockgiirl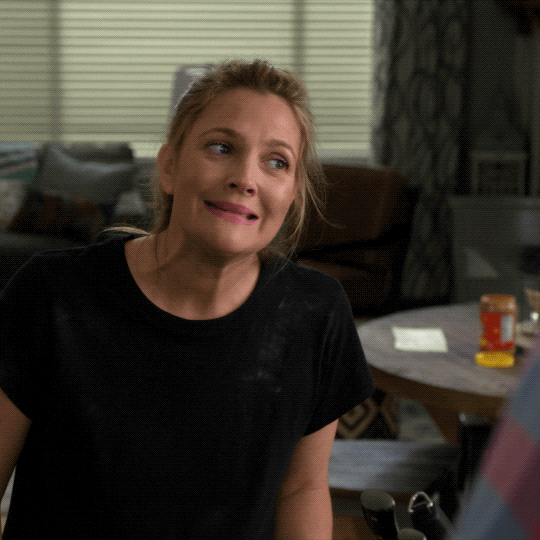 Drew Barrymore Oops GIF by NETFLIX
Giphy
Them Against The World
"Everything was always someone else's fault."
"All of his ex's were crazy/wrong."
"His family was problematic."
"Everybody was against him."
"Egad, did I find out about him the hard way."- ricwash
"She rage-quit every relationship she had ever had."
"I was her last friend, so I thought she would hang on to me."
"Nope."- Logical-Pop-458
The Words "I'm Sorry" Can Go A Long Way...
"He never apologized for anything."
"Even stuff that was 100% his fault."
"But my dumba** would have to apologize for everything, even stuff out of my control."- imlovegina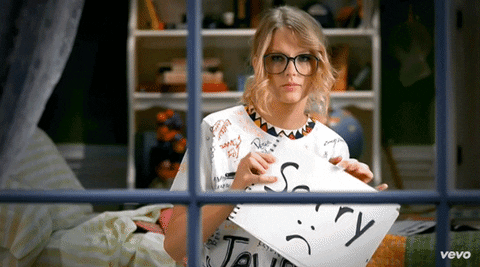 Sorry Taylor Swift GIF
Giphy
Before, After, Or During One Wonders...

"He got arrested on our first date."- Sapphyrre
What Were They Trying To Hide?...
"When the person I was seeing would never introduce me to their friends or family."- graces-taylor12
Never Trust A Manipulator
"My gf at the time used the words, while talking about manipulating someone, 'I just always know what to say to make someone feel how I want…' hesitates then looks over to me and says '…but I don't do that to you because…I care about you too much…'"
"This was pretty late in the relationship's life, so I think she just barely cared to hide it anymore."
"I was heavily mentally checked out, and accepted this excuse without a second word."
"I did 100% notice it deep inside myself, and I still remember the pang of self hatred."- Terapyn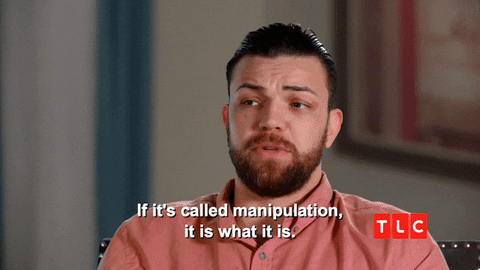 Manipulate 90 Day Fiance GIF by TLC
Giphy
Winning Isn't Everything... Or Is It?
"She was such a sore loser."
"Like toss the cards if she was losing at cards or smash and smear all the letters around if she was losing at Scrabble."
"It escalated from there as she would literally corner me in a room and tear into me for something I said."
"I left once as she went to the bathroom, mid-tirade."
"In her pajamas and slippers, she ran down two floors of her apartment's parking garage to stop me."
"Oh, and neither of her own kids would talk to her."
"Her parents and sister didn't speak with her, either."
"But they got the religion and she didn't."
"I just thought I could make it work, everyone has sore points and triggers."
"But I was so relieved when she left."- milescowperthwaite
Read The Room!

"My ex-boyfriend used to tell me how much he wanted to f*ck other people (my sister, my friends, his friends, etc) while we were being intimate."- lightasapetal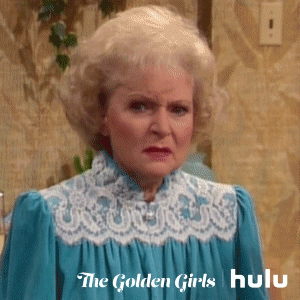 Over It Rose GIF by HULU
Giphy
"Do You Like Scary Movies?"
"First date she told me her favorite movie ever was 'The Exorcist'."
"Whatever, I love scary movies."
"Soon after, we actually watched a scary movie, she came back from the bathroom wearing a scream mask and holding a kitchen knife because she thought it was funny.'
'I did not, but I was just like ok she's 'quirky'."- genekreamer
Patterns...
"The ex-wife had left her two previous partners for someone she had an affair with."
"I didn't think it would happen to me."
"It took 10 years, but it did."- MartyFreeze
"She cheated with me before she broke up with her ex and we got together."
"Imagine my surprised Pikachu face when she was f*cking a bunch of guys behind my back."- Greylings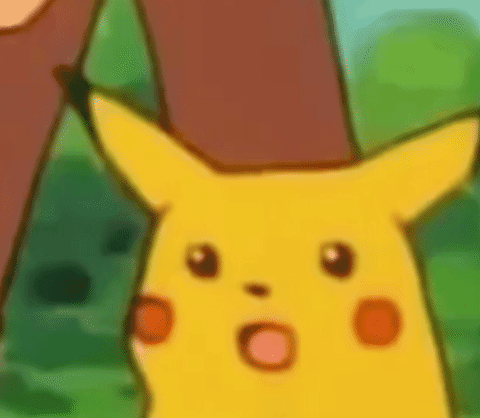 Surprised Meme GIF
Giphy
The Age Old Blame Game...
"Blaming me for things that I had no effect on."
"She got a bad grade on a quiz because I helped her study."
"Blamed me for her dropping her laptop because I was in another room doing my own thing and couldn't hear what she was saying so she had to get up off the couch which led to the dropping of the laptop."
"Blamed me for her not being prepared for a presentation at work because I had a work event instead of 'being there for her' which always meant just sitting there on the couch next to her while she put it together."
"Blamed me for her backing into a pole in a parking lot because I didn't pick her up from work, but I decided we'd meet at a restaurant."
"So many more, nothing was ever her fault."- turkeysandwich1982
It's never wise or fair to prejudge someone.
But if anything about someone causes suspicion, there's absolutely nothing wrong in doing a little investigating.
Possibly saving you a bucket load of trouble down the road.
Every now and again, we can't help but make an "impulse purchase."
When we see something in a store window, in a catalog, or while surfing online, and think to ourselves, "I must have that!"
Then we waste no time in buying it.
Even if it was more money than we likely wanted to spend.
Of course, down the line, we might realize that doing so probably wasn't the best idea.
Be it an item of clothing that doesn't fit, a gadget that doesn't work, or something that just wasn't at all what it appeared to be, we find ourselves wishing more than anything that we didn't make this purchase.
Or at least kept the receipt.
Redditor CelineC6622 was curious to hear about all the purchases the Reddit community deeply regretted making, leading them to ask:
"What's the most regrettable purchase you've ever made?"
Anything But Luxurious
"When I was in my early 20's bought a used BMW with 80k miles."
"Everything in that car was crazy expensive to fix."
"Had it for a 1.5 years before I sold it."
"The amount of money I spend on buying+fixing that car I could have bought I brand new BMW."
"Learned my lesson, never buy used luxury cars."- Steve83725
And So Began A Habit They'd Do Anything To Break...
"That first pack of cigarettes."
"Should have never started."- xipisiw577
...BWAHAHAHAHAHAHAHAHA...
"A $300 pogo stick."
"I still don't know what the f*ck I was thinking when I ordered that thing."- xayep54838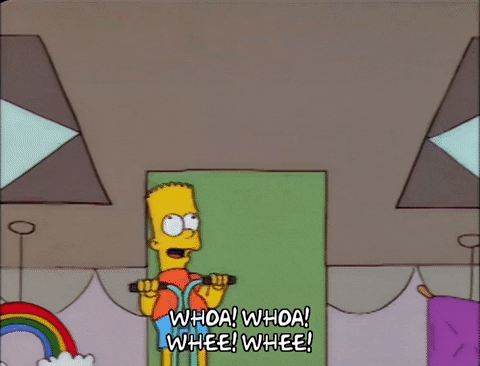 bart simpson pogo stick GIF
Giphy
You'd Think Science Lovers Would Have Been More Meticulous...
"A shower curtain with the periodic table."
"We couldn't find it here in Denmark so I had to order it from the US which meant a huge shipping fee."
"Then there was added a custums fee making the total price almost $100."
"All of this would not have been so bad if not for the fact that we forgot to check the measurements, as it turned out to be only 180 cm long leaving a big gap at the bottom where water would splash through making the floor soaking wet."- xipisiw577
Not As Advertised
"A remote control car I begged and saved for when I was 9."
"It was terrible and I still haven't got over the disappointment 30 odd years later."- thencamethethunder
Way To Soon...
"I bought a planner in January 2020."- Dear-Original-675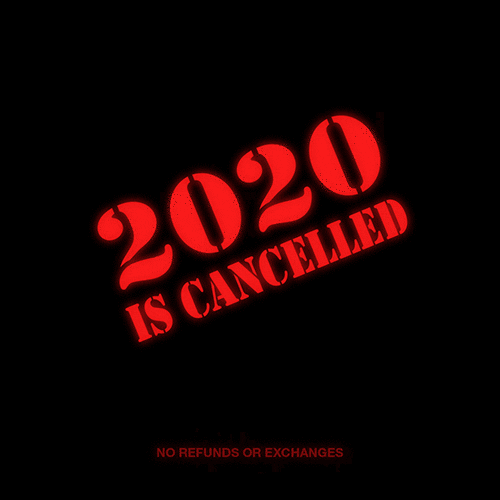 Typography No Refunds GIF by Abel M'Vada
Giphy
Oof...
"2 engagement and wedding rings."- Tawebuse
Planning Ahead Doesn't Always Pay Off
"I was engaged for a little over a year, and since she didn't want to be on the pill, we used condoms."
"One time we ran out, and I bought a great big box of new ones, different flavors and ribbings and what not."
"Then the relationship ended, and I could feel the box lying there in my drawer, mocking me, almost untouched."-nadoba1473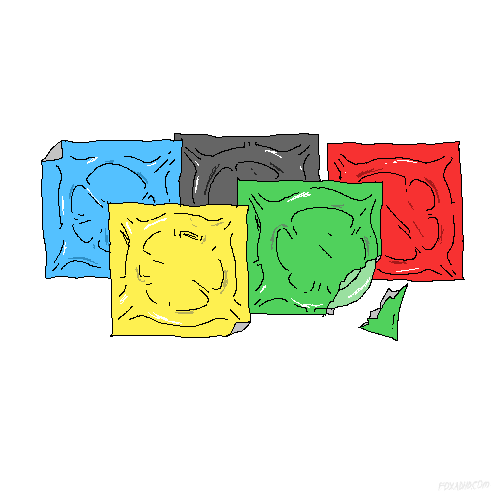 winter olympics lol GIF by Animation Domination High-Def
Giphy
Good For One Good Ride?
"Gotrax scooter."
"That company is a joke."
"Their products' life cycle is measured in weeks before your scooter is a piece of plastic going to the landfill."
"I tried going through their customer service for repair parts and got some covered by warranty, only to have those parts break after a few days of light use."
"Even worse, when I asked for a tracking number for the parts, their CSR emailed me a spreadsheet of EVERY part order they had that day, complete with names, addresses, emails, telephone numbers."
"Only thing missing was the CC numbers."- AdWonderful5920
Hopefully They At Least Look Nice
"I bought some running shoes, I enjoy sitting down."- kenow18890
Timing Is Everything
"I bought a KIA two months before the Kiaboyz TikTok challenge went viral."
"Of course some teens tried to steal my car causing $2,500 worth of damage to my ignition and steering column."- Aldous_Hoaxley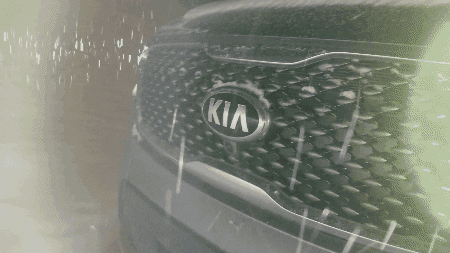 car driving GIF by A Magical Mess
Giphy
Planning Ahead To The Max...
"A grave for me besides my father's grave."
"Bought it for $6.000 +- it was bad because there was a monthly fee $40 +- , after 5 years paying that fee I've had enough so I decided to sell my grave."
"Then i couldn't sell due to one contract clause wich gives the cemetery practically all the selling money."
"As i result i had to return the grave to the cemetery for nothing."
"Good for them , stupid me lost all that money."- Icy_Cow4578
No Golden Ticket Either...
"When I was about three years old, I was with my family in a store that sold trading cards."
"There were a lot of packs of cards everywhere with different colors and pictures on them."
"All fairly standard trading card size."
"But then there was this one package that was definitely not a pack of cards."
"It was a candy bar."
"I could tell because it was extra long and shaped exactly like a candy bar."
"I asked my parents to buy it, but they didn't want to."
"They asked why I wanted these cards so bad and I explained that they weren't cards, but a candy bar."
"I essentially threw a fit until they decided it was just be easier to buy it for me."

"And then with some help, I opened my first and only ever pack of NASCAR trading cards."
"Definitely not a candy bar."
"I was inconsolable at the time, and still think about it to this day."- BillionaireGhost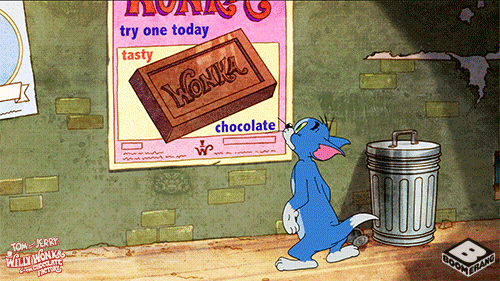 tom and jerry eating GIF by Boomerang Official
Giphy
Advertising can be very persuasive, and sometimes all it takes is looking at a picture to make us think we positively need to have something.
Once we unwrap this, possibly expensive, impulse buy though, we are reminded that imagination and fantasy is always more appealing than reality.
We've all said things we regret.
Most often, when we find ourselves in situations where our emotions are in a heightened state, such as a breakup.
Indeed, though some people will go to every effort to end a relationship amicably, others can't hide their hurt, frustration, and resentment in the heat of the moment.
Resulting in their saying some unpleasant if not downright nasty things which may have felt good in the moment, but which they'll likely look back on in horror and embarrassment.
Redditor MrDumpworth was curious to hear the absolute worst things people said during a breakup, leading them to ask:
"Dear Reddit, what is the worst thing YOU have said during a breakup?"
The Unoriginality Makes It Worse...
"Her: 'is it someone else?'"
"Me: 'no, it's just you'."- stingyboy
Ouch!
"Two months after our breakup, she asked me if I missed her."
"I told her I missed her parents more than I missed her."- lxkandel06·
Knowing It Is One Thing, Hearing It Is Another...
"The worst is telling someone you don't love them anymore and genuinely seeing the heartbreak on their face."
"That's a gut-wrenching thing to see when you know your words caused it."- nryporter25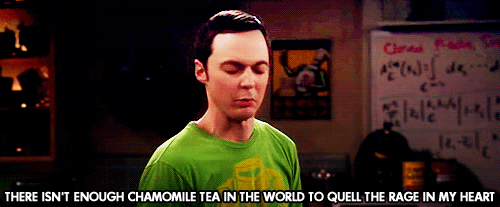 break up GIF
Giphy
That Door Is Closed
"The breakup wasn't my choice, but when he tried a few weeks later to reconnect, I said 'Oh, I've actually been really happy since we've been apart'."
"'I don't think I could get back together now'."
"My sister called me savage for it, but I wasn't trying to be mean."
"It was the truth, and I just hadn't realized it up until the thought of taking him back filled me with dread."- HospitalFluffy
Walked Into That One..
"She was breaking up with me, and I told her, 'You know you are right, and I agree, we aren't very compatible, and our relationship has been on the decline for sometime'."
"Those were my true thoughts and feelings."
"I felt a sense of relief when she broke up with me because I realized it was the best move for the both of us."
"So why was this the worst thing to say?"
"It ended up making her want to double down on the relationship."
"I was bombarded with non-stop texts, phone calls, unnanounced visits to my apartment."
"All of that."
"Apparently breaking up things amicably was not how she wanted to go."
"I think she was adamant she left with the upper hand."- slytherinprolly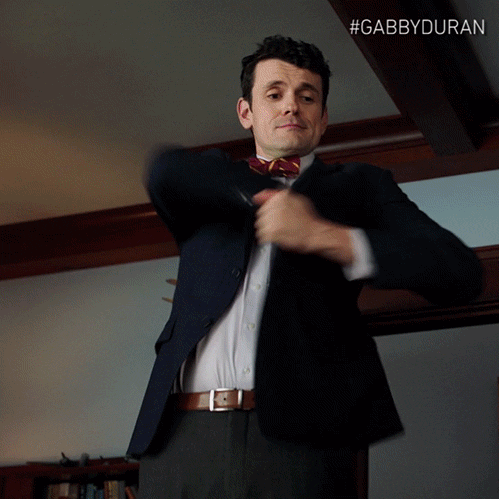 Tell Me More To Do List GIF by Disney Channel
Giphy
In The Heat Of The Moment
"'Please don't leave, no one else will ever love me'."
"Said by me sobbing in the open doorway of the new apartment of my wife of barely one year."
"My self esteem was totally shattered."
"My life was over, there just was nothing left."
"She was kind but firm."
"She knew the relationship wasn't a good fit before I accepted that."
"We were very young, friends but not life partners."
"I didn't fully understand until I was a few years into my second marriage."
"We both went on to have successful, happy lifelong second marriages."- DadsRGR8
Okay Then...
"Not a break up, but was seeing this girl off and on (because she wouldn't commit to actually dating)."
"Got sick of the yo-yoing, fired up Facebook Dating and met my now girlfriend for drinks two days later."
"When the non-committal girl came back and I told her I was off the market I said 'I'm just looking for someone who knows what commitment is'."
"Must have hit a nerve because about six weeks later she was pregnant."- BeefInGR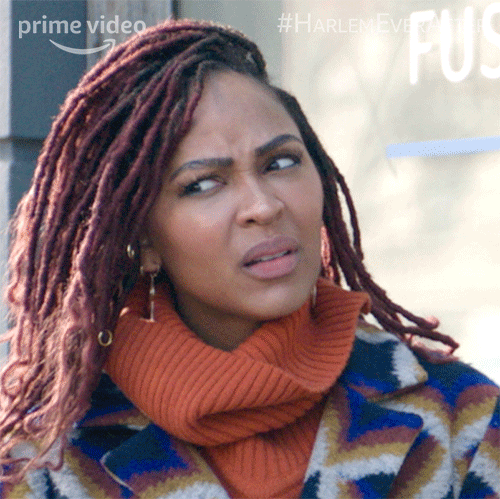 No Way Wtf GIF by Harlem
Giphy
Name Calling Is Never The Answer

"'You're turning into your mother and I hate that b*tch'."
"I'm sure there was a more diplomatic way to phrase that but 19-year-old me was out of f*cks to give at that point."- shadowimage
No Thank You...

"Her, 'This isn't working out I think we should just be friends'."
"Me, "'Lets just never talk again is probably best'."- Schrodenger
Some People Just Need A Kick In The Pants...
"Not me but someone told my aunt they were breaking up with her because she was a deadbeat going nowhere in life."
"Then she became a doctor out of spite lol."- ResidentNeck4465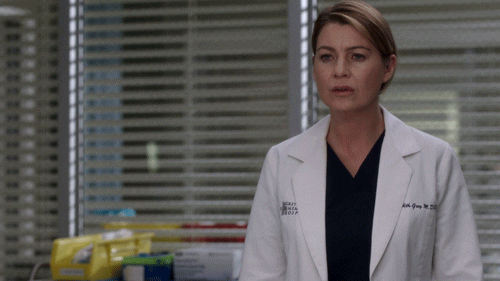 Greys Anatomy What GIF by ABC Network
Giphy
What The Actual...?
"'Sex is part of the reason I'm ending things'."
"In my defense it was my first time breaking up with a guy."
"The man had a boner the entire time I was breaking up with him, he was crying, and he kept trying to have sex one last time during my break up speech."
"I was perplexed."- SinfullySinless
When They Go Low...

"I once ended a struggling relationship."
"A few months later I got an email from the person, and it was pages of everything I had ever done wrong in the relationship."
"I realized that this was why the relationship had been struggling."
"All these thing that had been bothering my partner, and they had bottled them all up inside instead of, say, talking to me about it."
"So, my entire response to this multiple page email with everything I had ever done wrong."
"'Thank you, that was very helpful'."- jacksparrow1
Young Love...
"'No one will ever love you like I do'."
"At the time, I was young and that's really how I felt."
"In retrospect, it was mean and manipulative."
"We're now both in happy marriages."- Formaldehyd3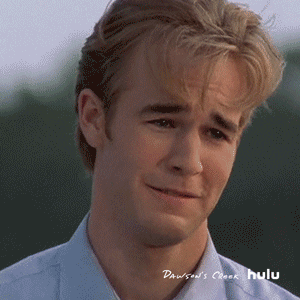 Dawsons Creek Crying Dawson GIF by HULU
Giphy
A breakup is always bound to unleash many feelings we may not have realized we had.
Making a breakup one of those times where it is always wise, if not paramount, to think before speaking.
You can say that some single people can be envious of those who are blinded by love.
You know the expression. A person who is blinded by love is when they are so deeply engrossed in the throes of passion with a lover that their relationship defies all logic.
On the one hand, that level of amorousness is romantic. But on the other hand, it can be totally deceiving.
People who are blinded by love tend to rush into things and make life-changing decisions that can come back to haunt them. Like getting married.

Curious to hear about regretful choices, Redditor tippytoes1216 asked strangers online:

"When did you realize you married the wrong person?"
Some realized gradually that something was off.
Losing A Sense Of Self
"One day I realized I had become a smaller version of myself."
– mlerin
"Yeah damn. I'm about a year past a really tough breakup, and this hits hard. My friends all tell me they like the new me. And it certainly feels easier to be me. I don't know why I ever let it be reduced. I think she left me with a bit of imposter syndrome, but it turns out I'm f'kin' dope."
– thefrenchflex
​No More Exercising
"When she sat me down and with a straight face said 'I've thought about this and you're not going to exercise anymore.'"
"I was jogging a few miles a day and would usually bring kids with in running stroller."
"She said you're a father and it's too time consuming. That's when I realized I made a terrible mistake lol."
"Catching her with another man in my car didn't help the case to stay married."
– JD054
This Woman's Work
"Engaged not quite married yet."
"When I had been on mandatory bedrest and caring for our infant son, after having emergency surgery... and he came home from work and looked me dead in the face and said 'why aren't the f**king dishes done?'"
"Called my mom the next morning and told her I was leaving. Hightailed it out of there 2 weeks later."
– Neverinfocus

Unfit Mother
"It was a death of a thousand cuts. One of the first was when I realized she didn't trust me. We had been together around 10 years at this point. But I had a moment of clarity and literally said to her 'you don't trust me do you?' Before she could answer I said 'you don't trust anybody.' And she agreed."
"She would routinely throw the kids out of the tub and the bathroom completely naked because they splashed her while getting a bath. And not just that, she would yell at the top of her lungs at how bad they were. The kids were around 2-4 at the time. God forbid the toddler splashes the water in the tub."
"Another time I don't even remember the cause but I tried to play mediator. As in 'ok daughter you did something wrong, let's apologize to mommy'. And she would. Then I'd ask mommy to apologize to our daughter for what for her role and mom absolutely refused to apologize. Ive known this lady more than 20 years and ive never heard her apologize. Literally never."
"The final straw was when one of our kids wanted a hug goodnight before bedtime. She locked herself in our bedroom and refused the hug because she had hugged them earlier in the day. Kids were crying. They didn't understand. I was devastated watching this unfold. Why doesn't mom want to hug me?"
"I try my best to not let it impact me. But we share custody now and I have to watch how she interacts with our kids. Its hard. The best consolidation is the kids are getting older and they're starting to figure it out."

– overarmur

Unworthy Companion
"When I realized if we weren't dating I wouldn't have wanted to be his friend."
– dawn855
Some found out on the day of the nuptials.
"No Ice Cream Truck"
"On the wedding day…. She spent a fortune on unnecessary things, and I knew I'd be the one fitting the bill on the credit card she ran up. So I told her no more, she said she wanted an ice cream vendor there (we already had two dessert bars) told her it was not needed. She fought me on it but finally agreed. Wedding day comes, I'm standing with my groomsmen, in comes the ice cream truck. Knew right then, sadly."
– StrangeJitsu
Inebriated Bride
"On my wedding day. We were married at her Parents house, a beautiful place on a private country club. The entire day was all about her, and she spent more time hanging out with her friend and getting drunk than with me. I stayed busy visiting with all the guests during the day. After all the guests left and it was down to her parents and me, I find her passed out drunk upstairs in a bedroom. I picked her up and carried her to our car to take her home. Needless to say our wedding night consisted of her sleeping it off. 5 years later she went in to in-patient treatment and after she sobered up and was released, she told me that she didn't love me and wanted a divorce."
– metrology84

So much for the honeymoon.
True Colors
"It was actually almost immediately after getting married. Our relationship had taken a nose dive as soon as we moved in together. But after we got married, while we were in Greece on our honeymoon, he absolutely lost his mind on me in public. I had wanted to go see a beach on the island that is supposed to be one of the most beautiful in the world, so we tried to catch the bus, but it never came. He screamed at me, telling me he hated traveling with me and how could I ruin his vacation like this. Then we walked to the beach nearby and he went swimming with his two friends who he insisted come with us on the trip. I was too stunned and humiliated to do anything except sit on a beach chair and cry."
– gridironbuffalo
China Was Telling
"Got married. Went on a honeymoon in China. We were both PhD students at the time. I was working class. Her family was middle class. Her father gave her 10,000 $ for the honeymoon."
"So we go to China to celebrate AND she wants to do some light pre dissertation research while there for a month or two. Fine."
"It turns out, I spent the entire two months alone in tiny hostels, while she did research. I only spoke a few words of Mandarin and I was a broke graduate student, so I couldn't really afford to/didn't have the means to easily get to an airport to fly back home (also had 0 family support back home, even if I did manage to make it home). I felt trapped."
"I talked to her about how the trip felt like a research trip and not at all like a honeymoon, how I was alone almost everyday."
"We were sharing a laptop while in the trip (I was too poor to own a laptop, despite being in grad school). I open the laptop one morning before she leaves to go survey a field site without me. Her email is open. She left a message open on the laptop. It's to her father, stating she wishes I wasn't there on the trip - our honeymoon. Again, I was told this would be a honeymoon w/ maybe a slight detour for research. It turned out to be a research trip where I was a burden."
"She apologized. We stayed together for a few more years after she got sick and I became a caretaker. I wish, in hindsight, I had left China after reading that email."
– Mtt76812

It's pretty painful to realize that the person with whom you're sleeping next to is not, or never was, your person.
But if there's a glimmer of hope that you and your spouse are willing to put in the work for the sake of a troubled marriage, that's a very redeemable quality.
Sadly, this doesn't apply to all couple, and the best thing to do is to abandon ship before further emotional damage is done.