Hindsight is 20/20, as the saying goes. When we feel that sinking feeling deep within us that we made the wrong choice, that hindsight feels a lot like regret.
Regret can be an opportunity to learn from our past mistakes. We can't change the past but we can do better moving forward.
But at the same time, there are some things that we can't do better with, like spending time with a loved one that passed, or making a different decision in our youth. Redditors shared those moments so we could learn from their mistakes.
Redditor IdenticalPaltielUM asked:
"What is one thing in your life you regret the most?"
Avoiding pain.
"It's tough because on the one hand I have some good kids out of the mix. But I can honestly say I regret marrying my spouse. I wish we had never dated. There were problematic things at the time, and with more maturity, hindsight and life experience I understand that we weren't compatible."
"I was in my 30s when I first heard great advice: 'When you make a decision, it should be rooted in want, not fear.' I realized at that point that I had made most major life decisions based around the fear of what would happen if I didn't. I thought that was sound decision making, but while I thought I was avoiding pain, I was also avoiding happiness."
"That's very sound advice, thanks for sharing. I never thought of it like that, but you're right. You need to take risks and do what makes you happy."
"Kind of scared of this tbh. I'm 19 but I haven't ever had a relationship that I thought I 'couldn't live without them' or that they're the one, how you describe it. I don't want to marry out of necessity, and ever settling for someone. Also, seeing my parents horrible relationship just made me feel so adverse to love, and scared that I'd ever put my children through a broken home."
"Your not alone in this it's a common issue in todays youth it happens to more of us than most people realize."
Smoking cigarettes.
"I regret the day I started smoking cigs."
- 1980pzx
"Right there with you. I have 4 left and I'm not buying anymore. I have to stop drinking as well to ensure my will power is strong enough. Gonna be boring for awhile but it will be worth it."
"My best friend from my child hood introduced me to ciggs and I smoked for 17 years after that happened. I got into e-ciggs, until I ultimately stopped that, and finally got off ciggs too. I think cold turkey is the best way to go, but if you need some help going from an e-cigg really helped me cut it off."
- beejee05
Talk with your loved ones.
"I wish I had taken more time to sit and talk with my father. Never really had a heart-to-heart with him."
"Boy that hits home."
" I should honestly try harder since my pops is still alive. Knowing how I feel, I'm going to be begging my kids for heart to heart conversations as they get older."
Live a little your first year of college.
"Not making an effort to be sociable my freshman year of college. I was so determined to not fail on my own that rather than sitting back to breathe for a day or two, my days were straight studying and working. Mixed with paralyzing social anxiety, I missed out on a big chance to develop friendships and networks that would have made me a much happier person later in college and now, all because I was too afraid of making myself look like an idiot."
"Simple advice for those in their first year of uni, go to the campus-wide and club-specific events. You will meet people who will more than likely be a part of your life forever. And the experiences will teach you more than school ever will."
- OneX32
"Same. Now I'm forever alone. I wish so, so, so much that I could restart my life at 20 again. I would've done so many things differently. If any younger folks are reading this, heed the warning."
"While the advice to socialize at uni is good, just because you didn't doesn't mean you have to be 'forever alone.' Just find an activity you like doing as an adult and you will meet people with similar interest."
"For me currently it's playing volleyball, but it can be anything."
Call your mom.
"I got annoyed my mother would call me so often. She is now 10 years gone, she died from cancer."
"I would sell my soul for a phone call."
"This is something that I've been slacking on. I love my mom to death and she knows I do. We have a good relationship, but there's a lot of things I could have done better. I've been trying to do more with her and hang out more often though cause she's getting older. I don't know what your relationship with your mom was like but I imagine she loved you with everything she had as all moms do."
Kids grow up so fast.
"Not appreciating and really taking in the time when my kids were little. It goes by so fast. You just spend so much time trying to survive, you forget to relish the moments."
- GroverFC
"I want you to take comfort in the fact that on the other side, for your kids, those moments were cherished and burned into their memories."
"Those weekends that flew in the blink of and eye were long summer weekends with their parents. Time is different based on age and it's moving fast for you, but it was the longest part of their lives."
- gullman
"I'm not sure how all you guys are now, but as someone who worries about time going by too fast - start keeping a journal."
"Sometimes kids do an amazing thing (can't speak from experiencdz I don't have them) and you'll want both you and them to remember them forever. Sometimes you just don't think to record that thing. Life does happen so fast."
"But, by the end of the day, you will remember that cool thing your kid did. The cool stuff you personally got up to. Once you jot it down you'll be able to go back to it forever. I've been keeping mine for over 5 months at this point, and to be able to go to any point over the last 150 days and see what cool stuff I was getting up to at that specific moment."
"At this point I feel like in blabbing on about it to everyone on Reddit, but a lot of us worry about the time escaping us, and it really does help."
"I just found an old journal my Mum made of all the stupidly hilarious things me, my brothers and sister said and did when we were younger and I think it'll be something treasured by the family for the rest of our lives. I highly recommend keeping a journal or just something to jot down the best moments when you can remember; because in 5 years your life will be so much different that you'll be looking back at today as the good old days or the good old memories and it'll suck to hit remember some of them."
- Ethstren
Sit up straight!
"Not taking care of my posture. Life comes at your spine pretty fast."
"How do you fix your posture?"
"Watch a YouTube video on how to do it. There's plenty of info out there. It's a lot easier than you think. Just takes some time."
Though we may never be able to know the things we will regret when we are years into the future, we can take a page out of those who have already gone through some of life's hardest decisions.
Keep the ones you love close, cherish everyone moment, and remember to call your mom.
Want to "know" more? Never miss another big, odd, funny, or heartbreaking moment again. Sign up for the Knowable newsletter here.
Keep reading...
Show less
Making difficult decisions in life understandably comes with risks.

Those who don't take chances to improve their inconvenient situations in life are often inclined to discourage others who are more willing to take a leap.
These defeatists often discourage risk-takers from going for it.
But the ones who remain steadfast and have come out the other side after making a tough decision are usually all the better for it.

Many of these risk-takers shared their stories and proved doubters wrong when Redditor PM-ACTS-OF-KINDNESS asked:

"What is something people said you'd regret, but you don't?"
Certain adulting decisions have benefitted these Redditors.
Leaving Home
"Leaving home at 16. I had about $10 in my bank account and lived in crowded crisis accommodation for awhile."
"Best decision I ever made. It was the first night I felt comfortable falling asleep without a knife under my pillow."
Buying A House
"Everybody told me not to buy a house ~4 years ago. 'house prices are gonna crash' they said. So happy I bought back then because it's even harder now than it already was then."
Having Kids
"Kids. Came here to say this. People can't understand that I legitimately do not want them. Like I'm some kind of alien, or broken inside."
– Lucifang

Tough Decision
"I can totally respect this! I talk with parents all the time who constantly complain about their children (how much free time they take up, how annoying they can be) and tell me to wait as long as I can to have them. It always makes me feel bad for the kids. Their parents are the ones who chose to have them. Making this decision now vs once you already have a child is best for everyone involved!"
Estrangement
"Cutting off my family."
"Crazy how I don't have any toxic relationships in my life anymore. Almost a decade free of guilt trips, verbal abuse, homophobic remarks, and mental manipulation."
– zennez33

Choosing Love
"Marrying outside my race. Thanks Grandma and Grandpa."
Sounds Felicitous
"Following my high school boyfriend to college. Five years later and we are still together and happier than ever."
Not everyone who doesn't pursue higher education is a failure.
Life Experiences
"Spending my 20s travelling and working random hospitality, sales and construction jobs around the world instead of going to Uni and becoming an accountant."
These Conspiracy Theories Are Easy to Debunk | George Takei's Oh Myyy
Becoming A Doctor
"Not pursuing med school. I have an interesting and high paying career with much less stress. I have the potential to earn more money than some physicians. Plus everyone I know who became a doctor questions their career choice constantly."
Leftover $$$
"Not going to college. Best money I never spent. Making plenty to support my lifestyle, my child, my pets, all without the degree I was told I needed."
– jvand93

These people opted for getting unstuck.
Escaping Mordor
"Switching jobs. My old one had this very 'once you're in you can never get out' mentality. Saw multiple people come crawling back and stuck back at the bottom of the totem pole-depressing. When I moved, one of my engineers swore up and down I regret it because I'd trapped myself at a certain salary, even though I told him it was a lateral move-same salary and I regularly saved half my paycheck anyways. He was obviously projecting about himself- depressing."
"New ones got it's problems but it's worlds better. (Some of my current coworkers have this sh**ty mentality too, but I tell them about the Mordor I crawled out of and they stfu)"
It Didn't Get Better
"Did exactly this in March. Old job sent me into a pretty bad depression, but they kept preaching that it was better there and I'd be even worse off elsewhere. I do not miss it at all."
Going Off The Grid
"Deleting my Twitter and Instagram."
"Family, friends, and those I work with all said I would miss it, but deleting them vastly improved my mentality."
He Didn't See It Coming
"Was working for a manufacturing company back in the early 90's. Got an offer from an internet startup and told my boss I was leaving."
"Don't do it, he said. The internet's a fad, he said."
"We all know how that turned out."
– IMTrick

There is nothing worse than a professor who doubts your abilities and makes you believe in your shortcomings.
My college theater professor had the class share their aspirations, and when I said I wanted to pursue Broadway, my dream was the only one he scoffed at in front of my classmates.
"I don't see that happening for you. You'll regret all the time wasted auditioning," is all he said. I wanted to counter, "How are you a theater teacher?"
While I've had my share of failed auditions, I eventually went on to have a 20+-year career in venues around the world including on several Broadway stages. All those times being rejected built me up as a better performer for the next one. I have no regrets.
Sometimes, a stronger belief in yourself will get you going places further than a discouraging professor.

Keep reading...
Show less
It's well-known that the brain of a teenager is a half-formed thing. But that doesn't stop us from getting down ourselves for those old mistakes even years later, as full-blown adults.
Injuries, social falling outs, bad habits started and good habits stopped--all are ripe for putting a knot in our stomachs a decade or more later.
Truly, a big part of adulthood is learning to accept and live with yourself, warts and all.
And many of those warts are composed of mistakes that you can never undo.
Redditor zepher_goose asked:
"Which mistake did you make as a teenager that is still biting you in the a**?"
Many Redditors talked about the things they did that left them with a very direct, long-lasting physical difficulties. Often, the mistake was a single moment, but its consequences go on for years.
PSA
"Not wearing my seatbelt. At least my wheelchair is fast." -- CrippleOverlord
"So sorry buddy. I hate that you had to learn that lesson in that way. Best of luck to you." -- ai_test_run
Choose Your Object Wisely
"Punching a wall. Hit the stud. The fracture in my hand didn't properly heal as well as losing the use of two of my tendons which makes opening my hand a nuisance. As you could imagine it was my dominant hand. My life isn't hell from it but boy If I could go back in time to my teenage years, that's when I'd go."
"Please please please!!!! If you ever feel like you need to hit something for whatever reason please hit something soft and not living, like a pillow. Your delicate hands will thank you down the road."
Decades of Healing
"Sharing needles with other people (when I was 16)."
"Spent the next 40 years with Hepatitis C and did two unsuccessful Interferon treatments that lasted a total of 22 months. Fortunately, got cured in 2015 with a 90 day treatment of Harvoni, but still, I spent a lot of time effort during some very important years trying to get well."
That Faint Hissing
"Listened to music way too loud and now i have tinnitus forever. Still hate myself for that one..." -- elgherkin
"Tinnitus is one of those things that before you have it you're like, 'How bad can it be?' But once you have it...." -- Aradne
Others discussed the awful habits they started as teenagers without much forethought for how difficult it was going to be to stop later on.
How They Get Ya
"Nicotine. Smoked a pack a day for almost 15 years, started when I was 16-17 Finally quit 100% about a year ago when my wife and I found out we were expecting."
"I've been really good, and haven't had a single smoke, but I'm not gonna lie, at least once a day I think 'damn a cigarette would be good right now' "
-- jreindel1
What Is and What Could Have Been
"Gambling excessively, that sh** is dangerous man, just don't do it." -- Hazzmeister72
"Man, had I not been gambling (sports gambling mostly) since 2001 I'd have had a house since 2012 at the latest. Finally got the strength to quit Feb 2020, right before Covid. My bank account has never been so healthy. Fu** gambling" -- lawdhavmercee
Fleeting and Cheap
"Developing a drug habit. So much wasted time and money on short lived experiences." -- Glittering_Cup9438
"I feel you my friend....and a lot of memories you don't even remember." -- TouchDaPhishy
911 Operators Break Down The Strangest Call They've Ever Received | George Takei's Oh Myyy
Finally, some zeroed in on the decisions they made, be it socially or professionally, that have had intangible impacts on their well-being and lifestyles.
Find Your Niche
"Not asking my parents for help with finding things I really enjoyed doing. I think maybe if I'd joined a chess club or something like that, I'd actually have had a lot more fun and made some friends."
"I was really lonely for a long time and it wasn't easy to make up for the lack of social development during those important years."
-- Dagusiu
Footprints
"I said a lot of stupid sh** with my actual name as the username on social media. Thankfully I have a common name but it will be in the back of my head for the rest of my life."
The Harder Way
"Dropping out of college to get married. Going back in my 30s with adult responsibilities and a full time job was the most chaotic time of my life." -- dogandbutterfly1978
"I'll be 31 with 2 kids (a 2 year old and a one year old) when I get be BS next May...I fu**in feel ya on that one." -- SCViper
This list illustrates the first step in getting over it: naming the monkey on your back. Then comes the harder part: letting it go.

Want to "know" more? Never miss another big, odd, funny, or heartbreaking moment again. Sign up for the Knowable newsletter here.
Keep reading...
Show less
Life in your 20s can be described with an infinite array of words: chaotic, euphoric, aimless, confused, busy, energetic, just to name a few.
Truly, it is a decade defined by improvisation.
Throughout those years, a person sits in a very peculiar sweet spot. On one hand, you are finally a full-blown adult, and you enjoy the freedoms and autonomy offered by that fact.
But you're also the most inexperienced version of adult that could possibly exist. And so you are rather clueless about the best way to live and be.
Anyone that age could use some wisdom and mentorship--someone who navigated that madhouse of a decade and recognized their successes and failures.
ReddBolt5 asked, "What should one do in their 20s to avoid regrets in 30s and 40s?"

Want to "know" more? Never miss another big, odd, funny, or heartbreaking moment again. Sign up for the Knowable newsletter here.
Keep reading...
Show less
One of the most severe things that 2020 has taught me is that NOW is the time. For the first few months of quarantine, I woke up everyday in a panic about all the "time" I've lost. I'd watch all these news reports interviewing the people who had lost a loved one. That is my biggest fear but I refuse to allow it to be my biggest regret.
We've all seen too much death now to not start changing regret.
Redditor u/delete_my_comment wanted the medical workers out there to share with us the wisdom they've learned from the people they've witnessed leave this Earth by asking.... Hospital workers [SERIOUS] what regrets do you hear from dying patients?
Remembering Her....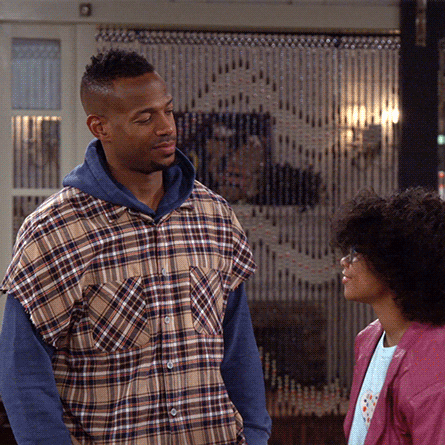 season 1 love GIF by NBC
Giphy
He wished he had been a better father to his daughter. He wished they had reconnected. His dementia prevented him from remembering they had reconnected years before and that she visited often.
I wish I could have made him aware that he had accomplished his last wish. But he died not really understanding that.
Frank.
He was one of my first patients as a nursing student, named Frank. He was 92. After knowing him a few days, he disclosed to me his regret was outliving everyone he loved... that he and his wife hadn't had kids, and he was "all that was left" and that he wanted to see his wife again. I wasn't sure how to respond, so I just listened... and it made me realize how living so long isn't great if everyone you love is gone.
He passed away later that week, and while I distinctly recall some of my classmates being upset, I felt relief for him. I knew he was where he wanted to be. I've had many patients since, but you tend to remember your first ones.
Other than that, ditto what everyone's saying, more time with family/loved ones, wish they wasted less time with work or other crap, etc.
It's never too late.
I worked in long term care for 12 years. I remember a married couple that shared a room. She had cancer and kidney failure. I was helping her eat lunch one day with her husband sitting there with us. She looked like death but her husband looked at her then at me and said have you ever seen a more beautiful woman? I had to leave and go to the bathroom and cry.
I cried for days every time I thought of what he said. I thought I would never know what it was like to be loved like that. I had been divorced for years. I couldn't even tell the story without tearing up. Footnote.... I was divorced 23 years when I met Rod. Been together for 11 years. I know that love now. It's never too late.
I was barely 21....
I worked as an oncology nurse right out of nursing school. I was barely 21 years old. Had a patient about my age who was dying of lung cancer. A few hours before he died I sat with him and he was telling me how much he wished that he would have had more time-to maybe fall in love, marry, have kids. He was so young. He asked me to call his parents and he died shortly after they arrived.
It was awful. His regrets were more about the life not lived. Many older patients had some interesting life stories and most wanted to tell them before they died. Most were at peace with the life they lived. Many regretted working so much and not spending enough time with family.
Goodbye....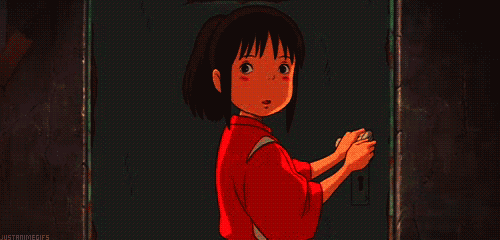 spirited away goodbye GIF
Giphy
Some people just want you to let them go. I had a man with terminal cancer break down crying after his daughters left the room because they wanted him to "keep fighting" and he just wanted to rest and pass peacefully.
Learn when to let go.
They're Here....
In the ER it's not something most people see coming when they arrive but it's usually the same regret when they are coherent. They all wish their family was there (which sucks even more lately with Covid since family can't come in initially).
Or they cry out for their SO in a panic. It's gotten to the point recently where we tell them "SO" is right here with you." The look of relief on people's faces just hearing that gets me everytime. People just want to not be alone at the end.
When I'm Solo....
I was a new nurse, flying solo. We got a call for an incoming trauma, woman in her 50's involved in a multi-car accident. We were all ready at the ambulance bay, unsure of the woman's complete condition.
She rolled in breathing on her own, but very labored with asymmetrical chest expansion. She was profusely bleeding, had multiple deep lacerations, pupils blown, debris covering most of her, etc. Her vitals were unstable, she was circling the drain, we knew she was on the verge of coding... I was standing near her head, ready to assist in supporting her airway but also providing comfort and doing my best to calm her.
The woman looked me directly in the eyes and in a hoarse, labored voice stated, "I was angry, I told her I was disappointed in her." She began to cry, her vitals plummeted. "I'm sorry," was the last thing she said before her heart stopped. We coded her, intubated her, performed round after round of ACLS, only to eventually have to call time of death.
I still see her face at times, her eyes filled with more emotional pain than physical. It took much longer and was so much harder to write this than I thought it would be.
Hand me my Top Hat! 
I was a hospice nurse. One of my elderly patients had skin cancer, a huge malignant melanoma on the side of his neck that was growing rapidly. He had been a farmer all his life and never married. One night we were talking and I asked him if there was anything he wished he had done differently in his life, and he thought about it a minute and said he wished he had worn a hat when he was farming. I wish he did too.
Visit Now! 
I did training to be a CNA and we had to work in a nursing home as part of our training. I didn't really get into any deep conversations with the patients there, but I can say this.... if you have family in a nursing home please visit with them. It's a sad and lonely place to be.
Love More....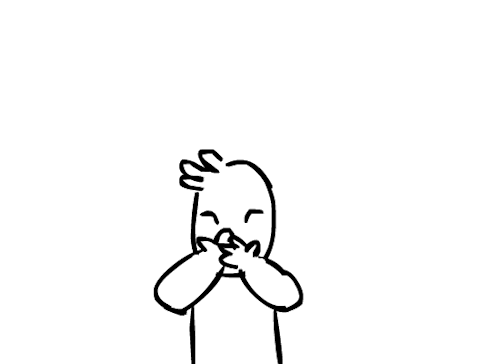 I Love Hearts GIF
Giphy
I work in a hospital. Whenever someone is at the end of their life, they always just want to be with their loved ones. Any regrets I've heard is always family related. They wanted more time with the people they love. Most people are at peace with things though. People also tend to wish they took their health seriously.
Want to "know" more? Never miss another big, odd, funny, or heartbreaking moment again. Sign up for the Knowable newsletter here.

Keep reading...
Show less