Life in your 20s can be described with an infinite array of words: chaotic, euphoric, aimless, confused, busy, energetic, just to name a few.
Truly, it is a decade defined by improvisation.
Throughout those years, a person sits in a very peculiar sweet spot. On one hand, you are finally a full-blown adult, and you enjoy the freedoms and autonomy offered by that fact.
But you're also the most inexperienced version of adult that could possibly exist. And so you are rather clueless about the best way to live and be.
Anyone that age could use some wisdom and mentorship--someone who navigated that madhouse of a decade and recognized their successes and failures.
ReddBolt5 asked, "What should one do in their 20s to avoid regrets in 30s and 40s?"

Want to "know" more? Never miss another big, odd, funny, or heartbreaking moment again. Sign up for the Knowable newsletter here.
Keep reading...
Show less
One of the most severe things that 2020 has taught me is that NOW is the time. For the first few months of quarantine, I woke up everyday in a panic about all the "time" I've lost. I'd watch all these news reports interviewing the people who had lost a loved one. That is my biggest fear but I refuse to allow it to be my biggest regret.
We've all seen too much death now to not start changing regret.
Redditor u/delete_my_comment wanted the medical workers out there to share with us the wisdom they've learned from the people they've witnessed leave this Earth by asking.... Hospital workers [SERIOUS] what regrets do you hear from dying patients?
Remembering Her....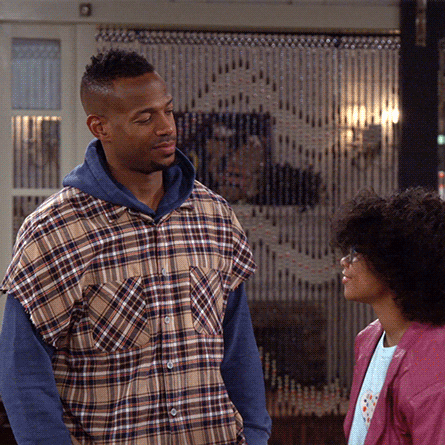 season 1 love GIF by NBC
Giphy
He wished he had been a better father to his daughter. He wished they had reconnected. His dementia prevented him from remembering they had reconnected years before and that she visited often.
I wish I could have made him aware that he had accomplished his last wish. But he died not really understanding that.
Frank.
He was one of my first patients as a nursing student, named Frank. He was 92. After knowing him a few days, he disclosed to me his regret was outliving everyone he loved... that he and his wife hadn't had kids, and he was "all that was left" and that he wanted to see his wife again. I wasn't sure how to respond, so I just listened... and it made me realize how living so long isn't great if everyone you love is gone.
He passed away later that week, and while I distinctly recall some of my classmates being upset, I felt relief for him. I knew he was where he wanted to be. I've had many patients since, but you tend to remember your first ones.
Other than that, ditto what everyone's saying, more time with family/loved ones, wish they wasted less time with work or other crap, etc.
It's never too late.
I worked in long term care for 12 years. I remember a married couple that shared a room. She had cancer and kidney failure. I was helping her eat lunch one day with her husband sitting there with us. She looked like death but her husband looked at her then at me and said have you ever seen a more beautiful woman? I had to leave and go to the bathroom and cry.
I cried for days every time I thought of what he said. I thought I would never know what it was like to be loved like that. I had been divorced for years. I couldn't even tell the story without tearing up. Footnote.... I was divorced 23 years when I met Rod. Been together for 11 years. I know that love now. It's never too late.
I was barely 21....
I worked as an oncology nurse right out of nursing school. I was barely 21 years old. Had a patient about my age who was dying of lung cancer. A few hours before he died I sat with him and he was telling me how much he wished that he would have had more time-to maybe fall in love, marry, have kids. He was so young. He asked me to call his parents and he died shortly after they arrived.
It was awful. His regrets were more about the life not lived. Many older patients had some interesting life stories and most wanted to tell them before they died. Most were at peace with the life they lived. Many regretted working so much and not spending enough time with family.
Goodbye....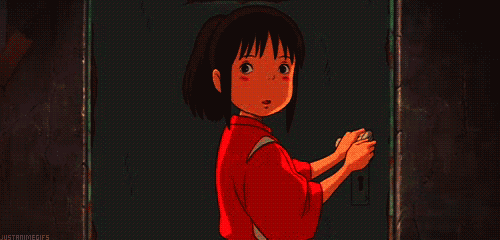 spirited away goodbye GIF
Giphy
Some people just want you to let them go. I had a man with terminal cancer break down crying after his daughters left the room because they wanted him to "keep fighting" and he just wanted to rest and pass peacefully.
Learn when to let go.
They're Here....
In the ER it's not something most people see coming when they arrive but it's usually the same regret when they are coherent. They all wish their family was there (which sucks even more lately with Covid since family can't come in initially).
Or they cry out for their SO in a panic. It's gotten to the point recently where we tell them "SO" is right here with you." The look of relief on people's faces just hearing that gets me everytime. People just want to not be alone at the end.
When I'm Solo....
I was a new nurse, flying solo. We got a call for an incoming trauma, woman in her 50's involved in a multi-car accident. We were all ready at the ambulance bay, unsure of the woman's complete condition.
She rolled in breathing on her own, but very labored with asymmetrical chest expansion. She was profusely bleeding, had multiple deep lacerations, pupils blown, debris covering most of her, etc. Her vitals were unstable, she was circling the drain, we knew she was on the verge of coding... I was standing near her head, ready to assist in supporting her airway but also providing comfort and doing my best to calm her.
The woman looked me directly in the eyes and in a hoarse, labored voice stated, "I was angry, I told her I was disappointed in her." She began to cry, her vitals plummeted. "I'm sorry," was the last thing she said before her heart stopped. We coded her, intubated her, performed round after round of ACLS, only to eventually have to call time of death.
I still see her face at times, her eyes filled with more emotional pain than physical. It took much longer and was so much harder to write this than I thought it would be.
Hand me my Top Hat! 
I was a hospice nurse. One of my elderly patients had skin cancer, a huge malignant melanoma on the side of his neck that was growing rapidly. He had been a farmer all his life and never married. One night we were talking and I asked him if there was anything he wished he had done differently in his life, and he thought about it a minute and said he wished he had worn a hat when he was farming. I wish he did too.
Visit Now! 
I did training to be a CNA and we had to work in a nursing home as part of our training. I didn't really get into any deep conversations with the patients there, but I can say this.... if you have family in a nursing home please visit with them. It's a sad and lonely place to be.
Love More....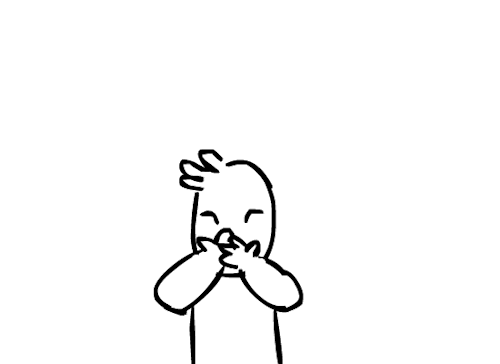 I Love Hearts GIF
Giphy
I work in a hospital. Whenever someone is at the end of their life, they always just want to be with their loved ones. Any regrets I've heard is always family related. They wanted more time with the people they love. Most people are at peace with things though. People also tend to wish they took their health seriously.
Want to "know" more? Never miss another big, odd, funny, or heartbreaking moment again. Sign up for the Knowable newsletter here.

Keep reading...
Show less
We all have dreams and we all make mistakes. Sometimes, the dream we follow turns out to be the mistake. One day you look back and think... "What am I even doing here? I hate teeth! Why didn't I pursue.... fill in the blank." We've all been there in one way or another.
Redditor
u/Shelliko
wanted to know who has some regrets when it comes job choices that have been made by asking.....
What career do you wish you had pursued?
Want to "know" more? Never miss another big, odd, funny, or heartbreaking moment again. Sign up for the Knowable newsletter here.

Keep reading...
Show less
Though often a toxic place, the internet can be a positive resource that benefits human beings. A recent Reddit thread, in its own small way, proved the point.
The question revolved around life lessons. Anonymous folks across the internet were asked to share the most important truths and lessons that they'd recommend other people live by.
But there was one additional element that made the thread all the more compelling: a tinge of yearning and regret. These weren't just life lessons, but life lessons learned too late. That frames all of these good bits of advice as the fruits of strife endured for far too long.
It's good to know that these Redditors made it out of the valley. Hopefully we can listen enough to avoid it altogether.
rockothewallabee asked, "What is a lesson you learned too late in life?"
Want to "know" more? Never miss another big, odd, funny, or heartbreaking moment again. Sign up for the Knowable newsletter here.
Keep reading...
Show less
We all did some stupid things when we were kids.
Sometimes, the ridiculous, uncalled for behavior was on purpose in the moment, but immediately regretted.
Other times, the horrifying deed occurred before we knew it. Once it happened, we were left to merely look at the rubble, powerless and ashamed.
However it went down, it sucked, and we will never forget it ever.

Some Redditors gathered to share the most messed up thing they've ever done.
A warning: lots of bathroom humor coming.

vaish34rana asked, "What's the most f***ed up thing that you have ever done?"
Want to "know" more? Never miss another big, odd, funny, or heartbreaking moment again. Sign up for the Knowable newsletter here.
Keep reading...
Show less