Those who commute to work are always looking for ways to pass the time.
Many take it as an opportunity to catch up on their reading, or in this modern age, binge their favorite show on their laptop, tablet or phone.
Others, however, might make the time it takes them to get to and from work a little more practical, and either hone or learn a skill.
And while one can't master anything too complicated or difficult on the train or bus, there are some skills which can be practiced virtually any time, anywhere.
Redditor This_IsATroll was curious to hear from the Reddit community the ideal skills to fine tune on the way to work, leading them to ask:

"What's a silly little skill one can practice during the daily train commute?"
Expand your skills in communication

"One phrase in many languages."
"I used to know 'Where's the bathroom?' and 'More water please' in 16 different languages."- shaka_sulu
"Sign language"- Billie_Goat_Eilish

"Use Duolingo to learn a new language."
"Before you know it, you've learned phrases like "''m crying on the floor and eating bread'," and you'll soon be ready for your breakdown in multiple languages."-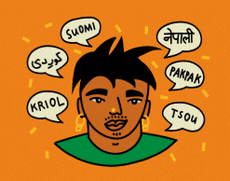 Talk Talking GIF by Wikipedia
Giphy
Impress your inner circle

"Memorize obscure poetry."- GodsCasino
Before there was Wordle...

"Crossword really expands your vocabulary and gives you some useless knowledge."
"You never know when you will need to know who was the first president of Serbia."- Much_Committee_9355
Work those abs!

"Clench your ab muscles."
"'Tuck your tummy in' anytime the train stops at a station."
"Hold them clenched until the train starts up again."
"We used to do this as kids when the car was stopped at a red light."
"It sounds silly, but it's a surprisingly strenuous workout for your core!"- AirborneRodent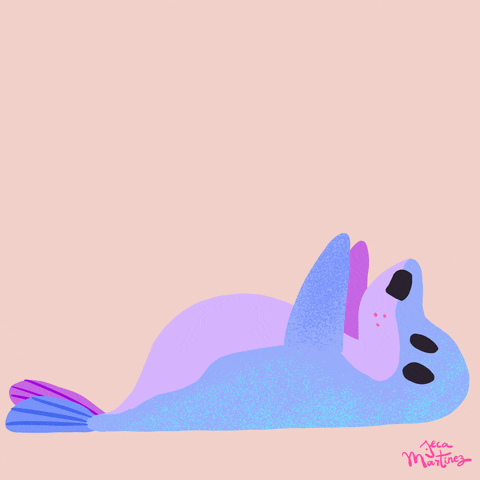 Working Out Sit Up GIF by jecamartinez
Giphy
You never know when it will come in handy.
'Learning how to tie knots."
"I highly recommend the app Knots 3D.'
"It provides a history of the knot being displayed, its intended use case, strength, reliability, and its structure."
'It's a wonderfully useful and easy to learn skill to have."- Nobodythrowout
You'll have a blanket in no time!
"Knitting/crocheting?"- _austinm
Mastering the art of numbers
"Sudoku."- CrazyKZG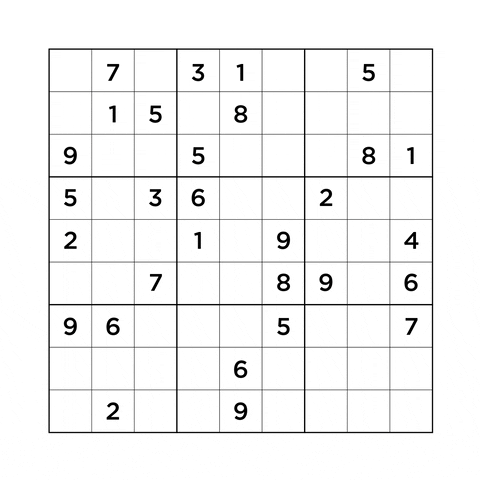 sudoku GIF by AARP
Giphy
Take your pick, challenge yourself!
"Online chess."
"Learn a language."
"Write a story."- camelfarmer1
Next time you're on your way to work, and think about all the things you wish you could do, maybe try doing them?
Who knows, you might end up seeing your fellow passengers reading the book you started riding the train...
Keep reading...
Show less
It can be so "frustrating" when people mispronounce words.
Very, very frustrating indeed.
Particularly for grammarians, who might as well be hearing nails on a chalkboard when they hear "sherbert" or "libary".
Some words are even mispronounced so frequently, that the majority of people might not even realize they're saying the word incorrectly.
Making things all the more unbearable for sticklers for grammar.
Redditor BubbaClegane was curious to hear which common or not-so-common mispronunciations make the Reddit community want to pull their hair out, leading them to ask:
"What mispronunciation makes you excessively angry?'
'B and D are interchangeable, aren't they?"
"Supposedly/supposably."- MuluLizidrummer
Hearing this is FRUSTRATING!

"Fustrated."- WYWH13
"My coworker adds some extra syllables to frustrated."
"She says fer-ust-er-at-ed."
"Or maybe I've been pronouncing it wrong my whole life."- MarvellouslyChaotic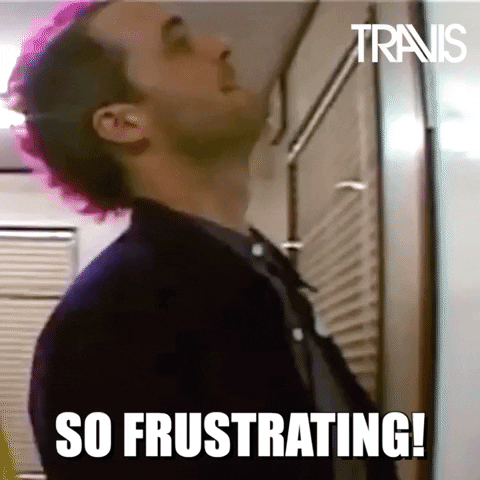 Fran Healy Reaction GIF by Travis
Giphy
Might want to pay a visit to learn how to pronounce it properly...
"'Li-BERRY'"
"It is LIBRARY!"- F*ckBradfordPears
Understandable, but still wrong
"Expresso."
"Ecsetera."- FormalWare
All the time he spent in front of one makes this especially surprising...
"I used to have a help-desk guy who pronounced 'Console', the thing you use to control an old computer, as 'council'."
"And he used the word ALL THE TIME when doing phone support, and it drove me absolutely over the edge."- GuruBuckaroo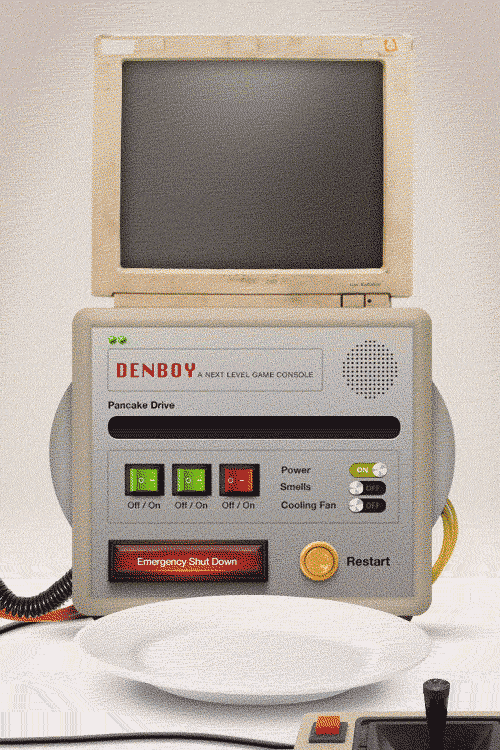 video game lol GIF by Robbie Cobb
Giphy
Not "exactly"...

"This is very specific to my aunt."
"She pronounces 'exactly' as "ezacly'."
"I can't stand it."- antisocial_moth2
One "X" lead to another...
"EKscape for escape."
"My boyfriend did that and now he's my Eks-boyfriend."- just_some_australian
Too many to name!!!
"Instead of saying shoes, my friend would say shoosh."
"Another one is when people say sammich instead of sandwich."
"It bothers the heeeeeeeck out of me."- HuntridgeHuntridge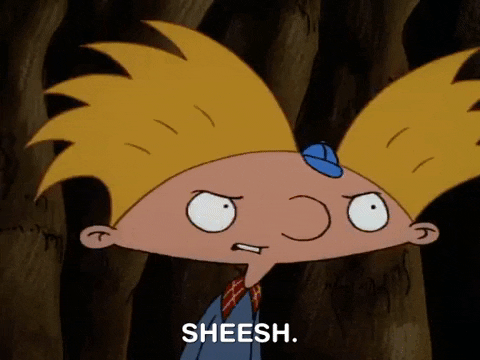 Oh Brother Ugh GIF by Hey Arnold
Giphy
Of all the words to mispronounce...
"Mispronounciation"- AllPointless
Should you not be certain how to pronounce any word, people are always willing to help those who ask.
And tend to be even more inclined those "aksing" for help.
Keep reading...
Show less
Be it to a foreign country on the other side of the world, or merely a town a few miles north or south of you, there is always a slightly uneasy feeling of being in a new place.
Sometimes, however, you don't only suffer from homesickness upon arriving, but find yourself genuinely scared.
Perhaps you don't find yourself particularly welcome by the residents, or there are no people to be seen for miles around.
Either way, there are places all over the world where not long after arriving, the only thing on the minds of visitors was to get out of there as fast as they could.
Redditor 8-tentacles was curious to learn the places fellow Reddit users would never set foot in again under any circumstances, leading them to ask:
"What's the scariest town/city you've been to, and why?"
Gabbs, Nevada.
"I ended up driving through this tiny town in the middle of Nevada that I assume used to be a mining town."
"It looked like a steady paycheck hadn't been seen in this town for 20 years, the houses were all dilapidated, and the locals looked just as worn out."
"Bullet holes and burn marks could be seen on pretty much every building."
"The only reason I drove through the town instead of just sticking to the main road was to top up on gas, but I couldn't find anything, not even a small convenience store."
"It must've been hell for those folks considering the closest town with an actual store and gas was around 70 miles away."
"I took a look via Google Earth, at some of the towns people mentioned and I found it!"
"Gabbs, NV."
'Definitely not a place I'd want to go back to."
Harvey, Illinois
"Everyone talks about Gary, IN, but there is a town over the border in Illinois called Harvey, IL."
"I can't put my finger on exactly what makes it worse, but being there felt like I was on the moon."- theredditforwork
El Alto, Bolivia
"El Alto Bolivia."
"This was 15 years ago at least."
"It's above the habitable zone, and locals were openly fighting in the streets."
"Good times."- ooo-ooo-oooyea
Somewhere in New Mexico...
"I stopped at some gas station out in the middle of where-the-f*ck, New Mexico, only to pee."
"Parking lot not even completely paved.'
"My SO stayed behind in the car, and our son, so I have no corroborating witnesses, but this was the weirdest f*cking place of business I ever stepped into."
"Some David Lynch level sh*t."
"First of all, this place was huge for no obvious reason."
"As far as I know, there wasn't a town nearby."
"I mean, it was isolated out in the desert."
"When I entered, there was a store in there, like a convenience store."
"I passed through that, and entered a hallway."
"There was a restaurant in there, completely empty."
"I follow the signs to the restroom, and go down this hall."
"It already feels a little creepy to me, and horrifyingly enough, I am navigating to the bathroom by the sound of someone who seems to be puking violently far off down the corridor."
"I could hear this sound echoing down this crazy hallway."
"The hallway has a bend in it, and I'm starting to wonder how f*cking big is this place?"
"I turn the corner, and there is one of those claw grabby machines where you try to pick up stuffed animals and other cheap sh*t, standing in the hall."
"A group of young boys are there, crowded around the machine."
"When I come around the corner, they all look up at me wordlessly, with no trace of joy or excitement or pleasure."
"They just play the game with inscrutable faces, silently, like cats surrounding a mouse."
"The hall continues, and so do I."
"Another corner."
"Where the g*ddamned f*ck is the toilet.'
"This hallway is disturbingly long and I've been driving for two and a half days."
"I like my bathrooms simple and direct."
"This does not seem to be either of those things."
"I finally locate the can way the hell down there around another unnecessary corner, and upon entering, I can no longer hear whoever was retching and choking."
"It is now silent, but for the stench so bad it was nearly foggy in there."
"Somebody's feet under the sh*tter door."
"I pee."
"I get out quick."
"Walk past those seemingly soulless and bored boys."
" Why the hell is this hallway even here?"
"There are no doors, no other businesses, these kids are creeping me out in the sinister way they stare blankly at me as I pass."
"I am at a loss to even explain why those kids are here, this place is isolated AF, the hall has too many dark corners and bends in it with no apparent logic."
"It feels like an anxiety dream, it feels like reality itself is being manipulated like the little crane arm claw the one boy is guiding."
"It feels like I want to get out of here, get back outside, get in the car and put this whole place in my rearview mirror."
"So I do."
"I get in the car."
"'Do you feel better now?'"
"'No. Actually I don't'."
"'You shoulda seen this place'."- Alternative-Amoeba20
Johannesburg
"Johannesburg, I grew up in a pretty rough city and would say it doesn't compare to there, you can feel how tense the air is and you really need to pay attention to everything at all times."- Much_Committee_9355
Gary, Indiana
"Gary, Indiana."
"No, it's not a story of how dangerous it is, or how cops tell you to run red lights ."
"That happens, but it's mostly myths that get perpetuated by people who never visited."
"Gary is just desolate."
"It's almost post apocalyptic."
"Nature has overtaken many areas, and many of the 'vacant' houses you see are actually lived in by homeless people."
"What makes it scary isn't that it has dangerous people, it's that it can be incredibly quiet for a populous city."
"The few times I've had to go through Gary or IN Gary for something, I've always seen something that has frightened me."
"Like people staring at me through half boarded windows, people crawling out of bushes to ask for money, or people just straight up walking in front of your car trying to get you to slow down or stop."
"It's one of the few places in America that actually feels heavy to be in."
"I swear TV shows and movies are missing out on some of the easiest post apocalyptic scenery that they have ever had."- NewAccount971
Decatur, Illinois
"Decatur Illinois."
"My mom and most of her family is from there and the town is just so damn sketchy."
"People being shot the next street over seems like a daily thing."
"My crazy Great Grandma lived in a 4 story house by herself , house had been in the family for a while, and she never locked the doors, just slept with a 9mm next to her bed."- SidtheGoat87
It's sad to hear about these places, and the hard times they've fallen under.
One hopes they might find a way to bounce back one day, and make people excited to visit, rather than avoid them at all costs.
Keep reading...
Show less
When we hear the words "addict" or "addiction", our mind usually jumps to drugs and alcohol.
But addictive behavior transcends those common vices.
Indeed, people can find themselves becoming addicted to just about anything.
While some pose a less significant threat to one's physical health, they remain no less serious a problem.
Redditor Windsorbear97 was curious to hear which addictions the Reddit community felt weren't given enough attention of concern, leading them to ask:
'What is an addiction that nobody takes seriously?"
Time to cut back on the screen time...
"My phone and my usage of said phone."- VagueViper88
And not the kind you find on stage...
"Drama."
"Some people thrive and are addicted to drama and chaos."- CM_NRS
You can't just have one
"Binge eating."- Loulabee1983
Oh look at that, I must have it!
"Shopping."
"Especially if you grew up poor and have more money when you're an adult."
"My mom was so bad with this that when she died it was a disaster figuring out what she had paid for and where she had debt."
"I have a friend who would spend her whole paycheck on Amazon purchases and wouldn't even see this as being an issue, even when she would beg her parents or rich men for money to make rent."
"They usually buy junk they don't even need or clothes."
"So many clothes."
"They always shop when they are not feeling well, it is 100% a coping mechanism."
"I was in my 20s when I realized that no one else had a mom who would go to Walmart with a 100$ budget cause they were feeling sad."
"Such an obviously expensive addiction too." - User Deleted
How "social" is it though?

"Dopamine feedback loop from various forms of electronic entertainment and social media sites."- Clintman
"Social Media.'
"Went to a counsellor after I had taken any sort of social media app off of my phone in an attempt to stop using it to distract myself from what I'm feeling because I'm currently going through a break up."
"Basically as soon as I got too emotional in the session, she suggested we do this blinking exercise where you look at a nice photo and blink and do that a few times."
"we did this because she 'knew distractions worked well for me'."
"That's why I'm back here as well."
"Seems pointless to distract myself if my 'good' option is to be distracted by someone else sitting across the room."- Glum_Advertising_958
Can't think of getting through my day without it.
"Caffeine, without a doubt in my mind."- No_Relationship9732
Big money... not really

"Gambling."
"It's taken seriously to an extent, but things like the lottery are very glamorized, and there's so many tv competitions and radio competitions etc out there nowadays and they're kinda gateways."- Safe-Initiative4266
There's no harm in putting something off... until it's too late!

"Procrastination."
"It's embarrassing because I should be able to 'just do it', but then a task that shouldn't feel too hard will feel so daunting and impossible, I'll end up doing it late or sometimes not at all, and the whole cycle is the root of so many problems in my life."
"It's emotionally and functionally horrible when it gets bad enough."
"I've read all the advice out there and none of it works for me for longer than a day or two."
"I'm at my wit's end and feel crazy because it's so illogical but I can't stop."- thatbassonist
Indeed, if you find yourself unable to kick a particular habit, it might be worth asking yourself if this is, in fact, just a habit.
And then find the courage to ask for help should you need it.
Keep reading...
Show less
Have you ever had someone try to comfort you, but ended up feeling worse after what you just heard?
It happens more frequently than people would like, when what were meant to be words of comfort and encouragement end up having the exact opposite effect.
Indeed, sometimes we might be better off, or able to sleep somewhat easier had we not been told a certain statistic or recent study, which paints an optimistic light, but is bad news nonetheless.
Redditor Soupmandog589 was curious to learn what optimistic facts aren't quite as comforting as they seem, leading them to ask:
"What's a fact that sounds comforting but is actually highly disturbing?"
I'd rather not crash at all.
"You're statistically more likely to die in a car crash on the way to the airport than you are in a plane crash."- 593shaun
Cold comfort at its finest.
"You did your best."- a_fortunate_accident
The possibilities are endless...

"You never truly know what anyone really thinks about you.'
"I mean this like super literally."
"Like you never know if your spouse is planning on killing you, you never know if a stranger is keeping an eye on you thinking about assaulting you.'
"Several possibilities that you could never know."- bluburry420
"There are hundreds if not thousands of versions of you in the minds of other people."
"Depending on how many people you have met in your life."- He-Who-Laughs-Last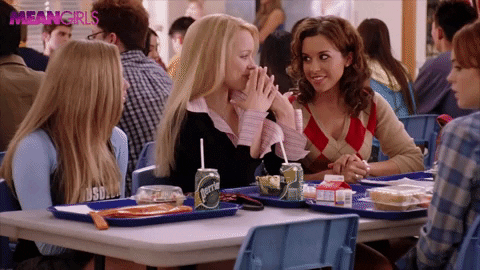 Mean Girls Gossip GIF by Paramount Movies
Giphy
I hope that day is a long time coming...
"One day you'll never feel pain again."- Antdawg2400·
Ignorance is bliss... or is it?
'The most peaceful way to die is in your sleep, but you'll go to sleep not knowing you'll never see anything ever again."- Hkro-2
We won't live to see it... but others will...

"There will be a point in time where humans go extinct."
"We wont experience it but imagine our future generations will see the 'end of the world'.
"You saw... nothing."- SunTzy69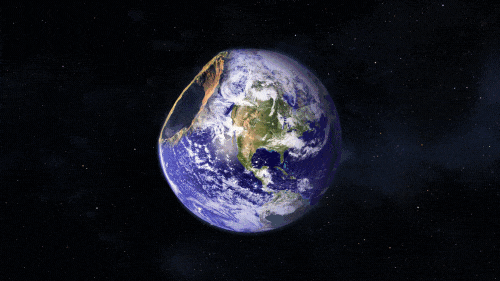 End Of The World Netflix GIF by LOVE DEATH + ROBOTS
Giphy
The truth is out there... maybe...
"Either alien life exists, or we are totally alone in the universe."- ALA02
Don't get too excited

"You're really really sick, you have no energy, no appetite, and just the will to do nothing at all."
"Let's say this is your grandpa in this situation."
"All the sudden grandpa calls you and says he wants to eat so much that it hurts and he wants to go do some fun projects, this sudden burst of energy kinda thing."
"Well you drive to the hospital to find that your grandpa has just died minutes after he called you."
"The nurse will then explain to you that this is very common when people are dying to just have a sudden burst of energy."- ReaperGrin
Either way, we're screwed

"While we're losing a lot of forests in the tropics due to climate change, we're actually gaining a lot of forest in the northern latitudes, and into formerly grassland areas as more available CO2 allows them to grow in more arid regions."
"And everyone loves trees, right?"
"The problem is the climate crisis is also a biodiversity crisis, and habitat loss, like grasslands or tundra becoming forest, is arguably even harder on species than changes in weather patterns."- RIPEOTCDXVI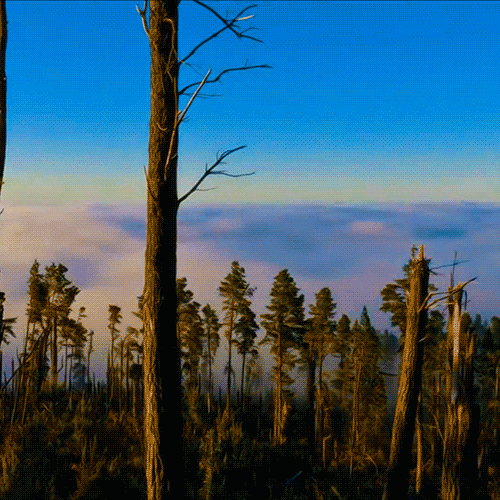 time-lapse forest GIF
Giphy
Kind as it is to offer comfort to those who need it, it is also wise to think very carefully when choosing your words.
After all, as the saying goes "when you don't have anything nice to say, don't say anything at all."
Keep reading...
Show less