Fast fashion is terrible for the environment, one of the largest polluters of clean water globally because of its all too common use of cheap, toxic textile dyes.
It also places producers under more and more pressure to manufacture more and more clothes on masse–the people working in the factories that make this stuff are being paid a pittance, contributing to much of the wealth inequality in less developed nations.
Additionally, it's estimated that the textiles industry produces 1.2 billion tonnes of CO2 per year and that just two percent of all fast fashion emissions can be reduced through recycling. Ouch. Time to change habits, right?
People shared their thoughts on this and other topics after Redditor urmomsucked asked the online community,
"What should people seriously stop buying?"
"Pets..."
"Pets they can't take care of."

WonderfulShop888
I have known several people who got puppies, decided they couldn't handle them, and dumped them. It's rage-inducing.
"Nestle products."
"Nestle products. Literally the most evil company currently in business. Unfortunately it's really hard to tell what brands they own."
I_used_to_be_hip
Nestle is responsible for the deaths of babies in undeveloped nations. It's sick.
"Designer clothes..."
"Designer clothes and accessories with logos slapped all over them. It wastes your money and makes you look idiotic."
Botryoild2000
The funny thing is, the designer clothes/accessories with logos slapped all over them are typically the cheapest options from said designer.
"Simple syrup."
"Simple syrup. It's sugar water with an $8 price tag."
providentialchief
It's easy enough to make your own. Your iced tea will never be the same again.
"Cheap belts."
"Cheap belts. A quality leather belt will last you decades."
[deleted]
I have a few (quality leather belts, that is) and they've lasted for years and years. Can confirm.
"Cigarettes."
"Cigarettes. To anyone reading this, please just don't start even if it's out of curiosity. I'm 20 years deep into this and it's hell."
SeaSwimmer5386
Smoking is a brutal addiction to break. The Food and Drug Administration (FDA) recently proposed rules prohibiting menthol cigarettes and flavored cigars to stop young people from picking up the habit.
"Garment workers..."
"Fast fashion. Garment workers get paid s*it, the environment suffers and you look like everybody else on the street with no personality or sense of individualism."
SenoritaBrownRecluse
This should be up at the top. The environmental impact is terrible.
"Unnecessarily large vehicles..."
"Unnecessarily large vehicles, which they'll then inevitably complain cost too much to fill the gas tank."
[deleted]
Gas guzzlers need to go. It's far past time that they be phased out.
"Anything advertised..."
"Anything advertised on Instagram. It's a scam and those influencers are just making it look cheap AF."
megapintt
Or just avoid Instagram in general. That would solve a lot.
"New phones..."
"New phones when their current is just as good."
[deleted]
You've got that right. People buy a new one for the hell of it without even thinking about it.
It's pretty clear that many of us need to change our habits now. Our wallets will thank us later.
Have some suggestions of your own? Feel free to tell us more in the comments below!
Keep reading...
Show less
The COVID-19 pandemic brought about a lot of fear and uncertainty.
Our loved ones got sick, and some even passed, yet there was no end in sight. Everyone was forced to social distance, leading to a huge loss in human contact. Small businesses closed down, people lost their jobs, and children were forced into virtual school.
However, there were some bright spots as well.
Many people began to work from home, and having no place to go after work left most of us with more free time than we originally had. People took advantage of this time by trying to learn a new skill (I used YouTube videos to learn guitar), committing to something beneficial (I went back to school to finally get a degree), or focusing on mental and physical health.
Sometimes, the use of this free time also led to some purchases. After all, how can you learn guitar without first buying a guitar?
These purchases sometimes went to waste, however. While I did end up getting my degree, it didn't take me long to stop playing the guitar. Now it sits under my bed, dusty and out of tune.
Curious about what other pandemic-related purchases went to waste, Redditor Crazed_waffle_party asked:
"What did you buy during the pandemic that is now collecting dust?"
The Perfect Picture
"A DSLR. Always been intrigued and interested in photography, but never took the plunge to explore and begin learning. Bought this camera early pandemic and after the first couple of months, have barely used it. I just keep thinking… well, I'll get to learning eventually since I already have it"
– fallway
Working On Working Out
"Exercise equipment, specifically a neat little stationary bike unit that's designed to fit under a desk. Used it for 3 months then just never went back."
– vitaminglitch
"Two and a half months longer than most people."
– iaalaughlin
"I used to do package delivery and many people were ordering weight sets at the start of the pandemic. Most of these people were what seemed to be 50+ with no evidence of ever working out. I guarantee most of those are sitting in a pile in the garage untouched."
– jonsalas
Can't Compete On Your Own
"a chess set. i forgot for a moment i dont have any friends and dont like to play myself"
– Deleted User
Pasta Night
"My pasta maker/roller. Used it once, made a mess and now it sits proudly in the back of my pantry"
– ChefSandman
With Love In Every Stitch
"I bought yarn, knitting needles and crochet hooks with the intention to make a blanket. I started and thought that was too hard so I decided to make a scarf instead. I crocheted about a 12in rectangle and never picked it up again."
– 227743
New Uses For An Old Favorite
"A treadmill. I was motivated. Was."
– StraY_WolF
"At least they double as a place to hang clothing."
– feralturtles
"Mine collects dust but I use it almost everyday. When I want to watch Naruto, I just do it while walking."
– Slim01111
The Loneliness Accentuated
"trading cards and video games no one to play with"
"Oh and my exes engagement ring my biggest L here"
– stupidanswerquestion
What's That For?
"Stripper pole"
– Dangerous_Effort3355
"For self defense,right?"
– xXMeOwOXx
Some Assembly Required
"My friend bought bagpipes, couldn't even put it together and put it back in the box. That was 2020."
– Sco_Queen
Home, Sweet (and Dusty) Home
"My apartment. I still live there, but it's exceptionally efficient at collecting dust."
– Zoefschildpad
The Downsides Of Work From Home
"A webcam."
– Ghostdr1
"I wish mine was collecting dust. Most people in my office are still working remotely, so I have to keep doing a bunch of zoom meetings. There are few things I hate more than being on camera."
– mynameisbritton
Collecting Dust In A Good Way
"I got a Roomba. Just collects dust all day. Quite pleased with it actually."
– dino0509
An Inventive Solution
"I was cleaning out my bathroom and realized I somehow acquired 3 bottles of rubbing alcohol. I asked my husband why and how we ended up with these. He reminded me during the early days of the pandemic there was no hand sanitizer because people were hoarding it so he made a batch of diy rubbing alcohol sanitizer to get us through."
– Canonconstructor
That last one is a skill I'd like to learn! It certainly would have been more useful than picking up, then quitting, the guitar.
Things are looking up. Adults are headed back to their offices, kids are going back to school, and restaurants and stores are opening up again. Social distancing is no longer required, and we're settling into a new normal.
However, that doesn't mean there's no time to learn something new! If you bought something during the pandemic that's now gathering dust, consider picking it back up again. You never know!
Today, I'm a quitter. Tomorrow, I could be playing Aerosmith!
Want to "know" more?

Sign up for the Knowable newsletter here.

Never miss another big, odd, funny or heartbreaking moment again.
Keep reading...
Show less
There are certain things you should not be skimpy about when it comes time to buy them. For example: toiletries. Why in the world would you want to use somebody else's toothbrush? A used toothbrush, we should underscore.
You'd run away screaming if you saw a used one sitting on a shelf at Goodwill, wouldn't you? Of course you would. You would immediately go to the pharmacy and pick up a brand new one, like a smart person.
People shared their thoughts with us after Redditor Idkewokorsomthing asked the online community:
"What is the one thing you should always buy new?"
"Once it's been in an accident..."
"Bike helmets. Once it's been in an accident or even just dropped, the foam is compressed and won't protect you as much."
beetlereads
This is very true! Do not ever use a helmet that's already sustained an accident. It could be as bad as not wearing one at all.
"Fire chief in my town once said a ladder truck. He wouldn't ask anyone to climb a used ladder. A used tanker or ambulance maybe."
Ok-cantaloupe7160
Don't those things have maintenance and inspection protocols in place? I would certainly hope so.
"Hard drives and flash memory..."
"Any sort of computer storage."
"Hard drives and flash memory used in solid state drives and flash drives wears down over time. The more you read and write to it, the more it wears down. If you buy used, you don't know what that storage was used for, how often, or how heavily. It could last you years to come or die the next day."
Batcastle3
Considering the lifetime of SSDs, it's kinda okay. There is almost no way to break one, and the cell life time is good, and controllers help protecting them from wear leveling.
For HDDs though, buying used drives is a bad idea.
"It's one thing..."
"Fabric furniture. It's one thing to by your friends couch, but you have no idea what was going on with that sofa sitting in goodwill."
PMme
Bedbugs are terrifying. Trust me, you never want to deal with them.
"Though really..."
"Wicker furniture. Though really, you shouldn't buy that type of furniture at all. It's the perfect nesting space for bugs."
[deleted]
See?! What did I tell you?! Don't do it!
"You can't use them..."
"Oh, and baby car seats. You can't use them after a car accident and buying secondhand means you can't always verify that it hasn't been in one."
[deleted]
I would certainly hope that people aren't still using them after accidents. That's just asking for trouble.
"Once they've been..."
"Shoes, especially for kids. Once they've been worn in to conform with someone else's foot, you don't want your kids putting their growing feet in there to get reshaped."
i_know_tofu
Also... gross. Just gross.
Get your kids feet measured regularly and listen to your kids if they tell you that their shoes are too tight of they hurt.
"They're expensive..."
"Children's car seats. They're expensive but there's no guarantee what condition they are in second hand, particularly if they've been through an accident already."
[deleted]
Parents, take note! You'll definitely thank yourselves later.
"Climbing rope. You can't tell how many falls its had or how old it is, and it's literally your life line when you're rock climbing."
JudeoCrustacean
Very important! People die in climbing accidents each year – don't be one of them.
"It's actually not healthy..."
"Shoes. It's actually not healthy to walk in some other person's shoes. It has an impact on your whole body and can cause severe different pains in your body."
pulpriot
You don't want to have issues with your feet in later life! Again, you'll be thankful you listened to this advice.
Some other things I'd add off the top of my head: Mattresses, power supplies, oh, and... this should go without saying, but underwear,
Yes, underwear. The human race pains me.
Have some recommendations of your own? Tell us more in the comments below!
Want to "know" more?
Sign up for the Knowable newsletter here.
Never miss another big, odd, funny, or heartbreaking moment again.
Keep reading...
Show less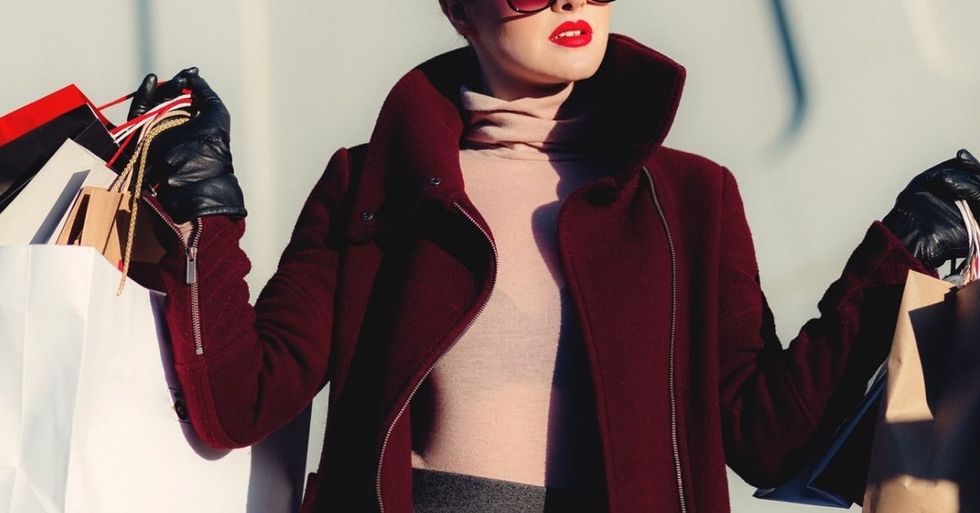 Relationships between kids and parents can be very fragile. It's all intended to be close and perfect. But that is not always the way. Case in point… Redditor Layzay374 wanted to discuss her story for some feedback. So naturally she came to visit the "Am I The A**hole" (AITA) subReddit. She asked: "AITA for not […]
More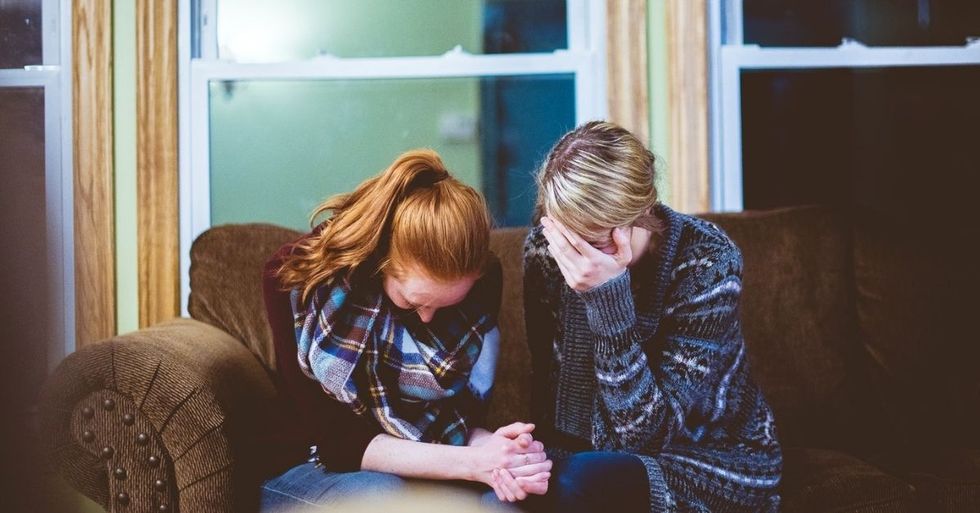 We always want to give people the benefit of the doubt. We want to believe the best in everyone, especially friends and loved ones. But sometimes we really need to examine when certain relationships are more toxic than good. Case in point… Redditor myeternalblight wanted to discuss her story for some feedback. So naturally she […]
More