It should not take much for a consumer to be satisfied with the products they purchase.
Yet, too often, manufacturers who oversell their products fail to deliver what is promised and are inevitably left with angry customers who want their money back.
Whether the merchandise was defective or ridiculously overpriced, strangers online shared some of their worst purchases when Redditor BooksMcGee asked:

"What is the worst product you ever paid money for?"
Short Life Span
"This NERF gun that's supposed to shoot tennis balls for your dog. I bought it cause I thought you could load 3 at a time and shoot them far, but it's just one and it's super loud and the gun broke after like 4 shots (reading reviews later, this was a common issue)."
Lame Pets
"There were these toys called squiggles when I was a kid and the commercials made it seem like the toy was alive. It looked like you would get this crazy little fuzzy worms as pets that would follow you around an so sick tricks and listen to your every command. It was really just a piece of fluffy string tied to another piece of string with googly eyes on it. People may say that it was supposed to be a magic trick but they should also explain that to a 5 year old who really wanted a pet."
Card Value
"Not their fault, but I paid $70 for a Yugioh card hours before it was limited to one copy. Probably dropped to $20 by the end of the day."
These purchases were bad for your bum.
"A bicycle that literally fell apart before I made it out of the parking lot."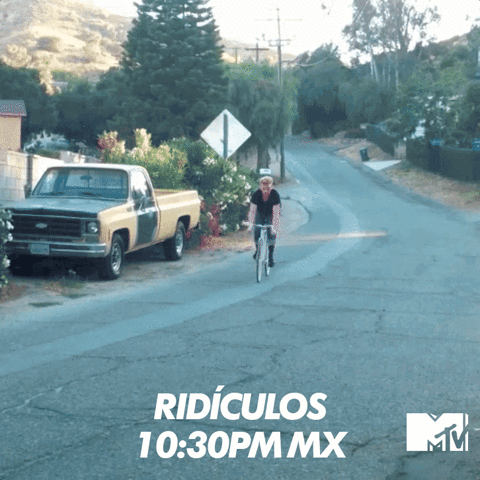 Giphy
Not Worth Sitting On
"Joybird brand couch. Was so terrible, we returned it. Still hard to believe, we returned a freaking couch."
Going Nowhere Fast
"A 2000 VW Beetle (used)."
"Biggest piece of sh*t that literally had to have just about everything replaced before 100k miles and would still break down every time you left the driveway to the point where the tow-truck driver knew us on a first-name basis."
Expensive Lemon
"An Oldsmobile Achieva from one of those buy here pay here places. I should have known better, but I was young and thought I was getting a good deal. I had the thing for about 5 months, I drove it for maybe 3 weeks. The rest of the time it was either in the shop, or in my driveway waiting until pay day so I could afford to fix whatever broke on it this week. Eventually told the dealer just take it, I'm not paying for it any more. He said nope, and I will make sure your credit is ruined. I said well you sold me a lemon, do you really want to go this route? He came and took it. Never reported anything to credit. I heard he got sued by several other people who sold sh**ty cars too and eventually went out of business."
"Always amazes me when I see them driving around still, I can only assume there's enthusiasts who just love repairing horribly designed cars."
– zerbey

These Redditors were not convinced what they ingested was edible.

Bad Cereal
"A box of plain Cheerios. Thought they were honey nut, poured a bowl, was very disappointed."
"If I wanted to taste cardboard, I'd just eat the box."
– gor8884

Space Pizza
"A burnt frozen pizza at the air and space museum cafe in DC. I Don't wish that experience on anyone. There are some amazing restaurants in DC, don't settle."
– Alseids

The following electronics just gave off a bad charge.
"Asus Transformer Pad TF700"
"This was one of those early 'high end' Android tablets that was grossly underpowered, and it showed. Thing was slow as sh!t in no time flat. Rookie mistake investing into shiny new tech while they were still working all the bugs out. Think I paid somewhere in the neighborhood of $350-400 for it..."
– Luke5119

Bad Apple
"macbook pro 2018 13" touchbar. 2 years old and dead (battery). they're asking $300-$400 to change the battery. malfunctioning keyboard with double presses and missing presses. that's a lot of money for bad design."
Chilly Reception
"Past winter my old room heater broke down and I had to buy a new one. Went to a store nearby and somehow got convinced to buy a very costly heating device.. It's also my fault, since there were some sligthly cheaper options around, but nope. I wanted the expensive one thinking it will make my small room a volcano with little to no effort/cost (that's also what the seller told me). Long story short the device wasn't doing ANYTHING. No significant temperature changes, too much space, a weird noise, and was doubling my previous device in utility cost. I still gloom over those 80 euros.."
Some of my disappointing purchases was clothing, but only because I purchased them online. Unless they are a brand I'm familiar with, I'm usually fine with buying new jeans off of their websites.
But when it comes to graphic tees only available on specialty shops, an M-size shirt is not necessarily the same size as those found in other reputable stores.
I bought a medium sized T-shirt from a boutique store online because I loved the look of the design. But when it arrived, the supposed medium fit me like an XL.
At least I gained a fierce cleaning rag from this impulsive purchase.

Keep reading...
Show less
We all love to save some coin. It's one of my favorite things in life. Even saving a quarter makes my day. But there are just a few things over time where going on the side of cheap, really isn't the best move. Sometimes, those few extra duckets spent are worth it. Let's hear from experience....
Redditor
u/Wesology87
wanted to know about when
"quality"
counts the most by asking...
What is something you WILL NOT buy the cheap version of?
Want to "know" more? Never miss another big, odd, funny, or heartbreaking moment again. Sign up for the Knowable newsletter here.

Keep reading...
Show less
Anyone who has watched A & E's Hoarders suffers from a distant PTSD. How could we not? That show could make you rethink every life choice. Then along comes Marie Kondo. Remember her? These programs have made us confront the possibility that we may hold onto things we never needed or collect in an access that is at the very least... unhealthy. So let's all discuss what could get us on these shows.
Redditor
u/MitaJoey20
wanted everyone to fess up about what they basically hoard by asking...
What do you own an obscene amount of?
Clothes. I have way too many articles of clothing. I was poor as a kid. I was obese as a teen so I over compensate now. I want options of nice things to wear. There. I said it. And now I have to go pay my storage unit of clothes. Who understands?
Comfies...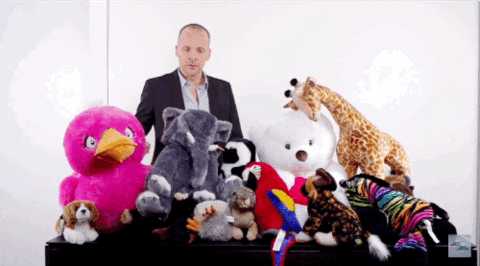 angry peter sarsgaard GIF
Giphy
Stuffed animals. But I'd be a damn liar if I said that I'm not cozy at night in my stuffed animal kingdom.
Extensions
Useless cables from up to 25 years ago. I have phone chargers older than lots of Redditors. IDE extensions. I don't know why.
I have quite a few of them too! A small box full of IDE and floppy drive cables.
Because my hobby is... Owning an obscene amount of old late 90's, early 2000's computers, and just messing around with the hardware!
By a Hair
Dog hair. That crap in all my belongings.
When our mutt died our vet came in to ask if we would like a pawprint as a keepsake. We said yes. Then she wanted to know if we wanted a lock of his hair as well.
And then in the middle of us bawling our eyes out, we stopped, and laughed for about 10 seconds. Because that dog's hair was all over our house. He, our carpet, and our couch were all the same color, so a lot of it was hidden, but just everywhere. We declined the lock of hair.
$$$
GIF by yvngswag
Giphy
Money.
Exactly how obscene an amount of money were you talking about? Just… profane, or really offensive?
Greens
Plants.
Currently have about... 800?
To be fair, most of it is inventory for my business.
All of this is making sense. And there is never an amount of money that is too obscene to have. I don't get the plants, but I hate plants. Sorry green thumbers.
Love is in the Heel
Shoes because when I was a broke child, my parents never bought me shoes I wanted. Now I am broke adult after buying tons of shoes that never see outside their boxes.
Shoes will always love you. Shoes will never leave you. You can gain 50 pounds and your pants and tops may have to be donated, but your feet will stay the same size. I'm here for shoes because they are here for me.
Cover Up
Make up.
glances at her make up collection yup. I have a 10 drawer craft storage thing. I need another. I have 2 drawers alone just for lipsticks and glosses.
Hey Neo!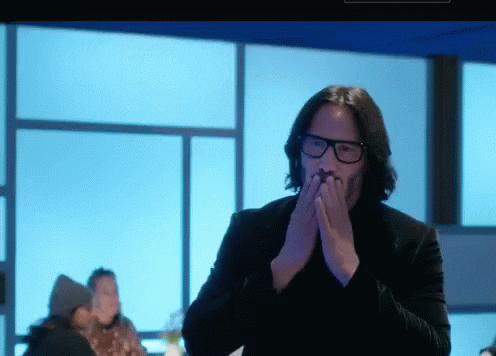 GIF by NETFLIX
Giphy
Pictures of Keanu Reeves wearing a bra.
I'm afraid to ask, but how many do you have?
And now shoes...
Socks without a match.
Lol in my family we have a generational bin of socks that keeps getting passed down. My mom had one, and when my sister moved she took it with her. My sister has now moved four times and that bin keeps going with her.
I think the odds on finding those lost mates are pretty low at this point.
Gimme Quarters...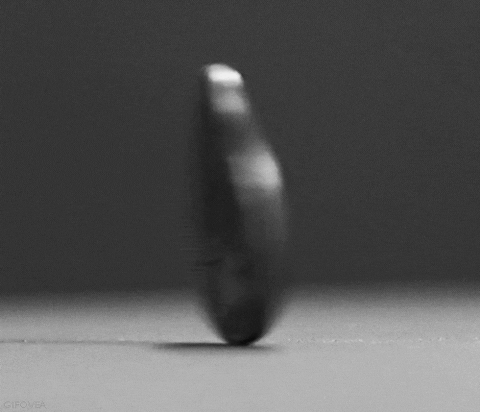 heads or tails spinning GIF
Giphy
Penny stocks.
Penny stocks are fun. I've made a decent bit off of them over the past several years. Still, I generally try and steer people away from them, since the general public is pretty terrible with basic financial tools like checking accounts and credit cards.
There is never enough of Keanu Reeves in our lives. And I still collect pennies. Money is money. But... we really should examine some collection choices. There is such a thing as too many shoes.
Want to "know" more? Never miss another big, odd, funny, or heartbreaking moment again. Sign up for the Knowable newsletter here.

Keep reading...
Show less
I love money, and I love to spend it. But I also love to be frugal and economic in my spending choices. I am always shocked to see how some people will just throw money about like it's water. (And we shouldn't be wasteful with that either!) Whether you have an abundance of it or not, you might want to rethink a couple of choices. Like ten grand for socks? Really?
Redditor u/Bxtweentheligxts wanted to hear about the most outrageous ways people throw around money by asking... What's the most overpriced item you seen someone actually buy?
In New York City there is a restaurant, I believe it's "Serendipity." It's a city must see and a lifestyle staple. They're famous for their desserts and a special hot cocoa but they also have what is said to be one of the world's "best" ice cream sundaes, that goes for a measly... $1000. Sounds like a steal. From your pocket! And anyone who buys it really should reflect on their life choices.
Chips Away...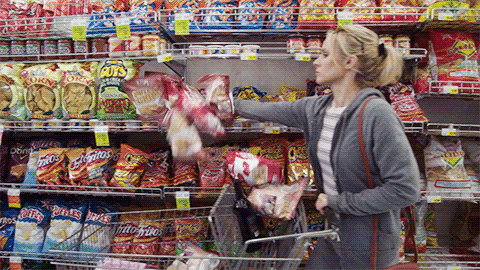 GIF by The Good Place
Giphy
I once sold a classmate a bag of chips for $20. I was working a snack sale at school where we sold cups full of chips.
We figured we could get about 20 cups for $1 each out of a bag, so we charged $20 for the bag and she actually bought it. The bag of chips itself couldn't have been worth more than maybe $3 or $4 dollars.
Gamer Way
Gencon is a big board gaming convention in Indianapolis every year. "The 4 best days in gaming!"
One of the booths sell mystery boxes. The most expensive one was like $200, so my friend bought it. It was filled with junk. A crappy Pikachu mug, a couple of anime pictures, a blanket, and a couple of other small decorative statues of characters that we didn't recognize.
Then, he had to carry that huge box all the way around the con for the next 4-5 hours until we went back to the car.
That's been 5-6 years ago and we still give him crap for that.
Speak Up
When I was in 8th grade, I needed a microphone to play with friends online and the school art show was coming up. Parents can bid on certain pieces they like but usually only the best of the best get bids. I put a crappy looking clay mug for a starting bid of $25. Turns out someone bought it... my mom did. Was nice microphone.
Pop!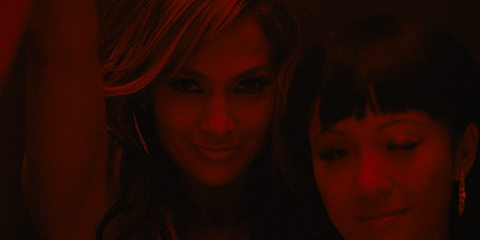 Feelin Myself Jennifer Lopez GIF by Hustlers
Giphy
A bottle of champagne at a strip club.
OMG Me Too! 
A lady in front of me in line at Kohl's once paid full price for a shirt.
Last time I bought something at Kohl's they aggressively talked me into buying it on a store credit card for 15% off which I then had to go home and cancel. Now I'm too embarrassed to go back to kohl's because I'm scared they'll just make me get another one.
Yeah see, no. All of those things can be bought on sale or at a bargain store. And champagne at a strip club? How can be just be so willing to spend? It's like an addiction. Let's continue...
You mean Diapers?
Designer underwear for toddlers, i mean really they fit them what 4 weeks? Sure they need 60 bucks a piece panties why not.
There is so much waste and overspending in the market for clothes and accessories for babies and young kids, it's crazy. I got nearly everything for my kid second-hand at a fraction of the price.
Just keep an eye on local classifieds, or family and friends with older kids. My brother has two sons that are older than my kid and my sister-in-law always wanted her kids to have "the best", so my kid has more high-quality hand-me-down clothes than he knows what to do with.
I'll Take a Bud
A $15 Coors light at a festival.
Bwahaha.
I will raise your beer at the ball game with wine at the opera.
I once ordered a glass for now and a glass at intermission with a couple of snacks.
The cashier said $15. I was a little surprised it was that low. Because I am not a fool who would let some student take the fall for an honest mistake, I asked if he was sure. Yep, completely rang it up wrong. $46 dollars later I declare that this is properly inflated prices I was expecting.
Light Catcher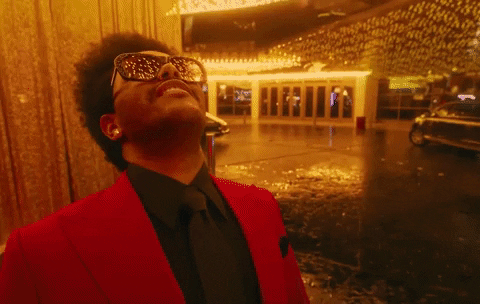 Happy Joy GIF by The Weeknd
Giphy
A $15,000 triangular crystal, "sculpture," that would capture light and cast a rainbow on the room.
For Me
My own painting.
One foot square, made in 10 minutes with a palette knife. It started as simply a place to scrape leftover paint off my knife Then I squished a couple blobs of color on it and spread it around improv style. Seriously, 10 minutes tops. When I turned it upside down, it happened to resemble an object/scene.
Apparently it really struck a nerve with someone I know, a visceral response each time he views it. I tried to gift it to him twice, but he insisted on paying $500 for it. It's the highest per-hour income, and highest priced artwork, I've ever made.
It's all so random.
Hammer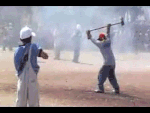 surprised hammer GIF
Giphy
In fourth grade, while visiting the local museum, my friend paid $15 for a piece of sandstone with the word "hammer" written on it in marker. It was supposed to be a Native American hammer, but of course it'd just crumble if actually hit against anything.
What have we learned? No matter how much money you have... there is always ways to have more, through thrifty deal making. So much waste on this thread. And never NEVER buy drinks at entertainment venues. Unless you're gonna skip rent that month. LOL
Want to "know" more? Never miss another big, odd, funny, or heartbreaking moment again. Sign up for the Knowable newsletter here.

Keep reading...
Show less
When we make buying decisions, we're conditioned toward one common ideal: get the most, give the least.
Usually, that means scanning the shelves and internet to find the cheapest version of whatever it is we want. And usually, that's a solid way of doing it.
It feels good to suddenly have the item we sought and know we didn't blast into our wallet to do so.
But sometimes, it would do us good to shift our paradigm. The lowest price isn't the only quality worth looking at when we make purchases.
There are some things so intricate, so part of our daily lives, or so luxurious that we'd be better off paying a little more to ensure we have the best for the longest.
Plenty of Redditors who agreed gathered to share the things they insist on dropping a little more cash to get.
frobie2323 asked, "What is something you REFUSE to buy the cheap version of?"
A good amount of people advocated spending a bit more on the foods and drinks we love. We are putting these things into our bodies, after all.
Good ingredients made from excellent recipes are well worth the higher price tag.
Paying for the Labor 
"MAPLE SYRUP" -- pickwickswift
"What, too good for vaguely maple-flavored plasticized corn syrup?"
"Yes, yes you are. Everyone is. Even me, and I'm garbage."
"The difference is so night and day that I'd much rather have store-brand toaster waffles with real maple syrup over fancy restaurant belgian waffles with the cheap 'syrup.' " -- ______FRANCIS______
First Thing of the Day Has to Be Great
"My coffee, gotta have the good stuff." -- horselovermidwest
"Cheap coffe taste like crap, needs sugar to taste better, gives you stomach ache, overloaded with caffeine."
"Good quality, organic coffee, taste like comfort in a cup, best taste ever, smooth energy euphoria, doesn't need sugar or milk. People who drink cheap coffee daily, just because it's 3$ cheaper, are not living their best lives.' " -- Snowfreak2507

Taste the Difference 
"Tea. Life is too short anything but the best" -- aegirthorst
"Absolutely ...even if one is twice the price it's still only 5 cents a cup and soooo much better" -- sznfpv
"Oh my gosh. I tried a new brand recently because it was on sale... never again. I feel like I'm drinking toilet water, but I'm too stubborn to just throw it out until I finish the box." -- hblond3
The Best of the Poisons
"Booze, I don't go for the really expensive stuff, but if you are going to harm yourself at least do it with something you like" -- Mr_Agu
"I used to not like whiskey or gin until I tried good whiskey and gin and now I like them both. There is a big difference between an $8 bottle of crap and $70 bottle of booze, if you aren't drinking for quantity buy quality." -- tossme68
Other people discussed shelling out for their most common everyday needs.
They talked about the tools, equipment, or comforts so constantly involved in their life that they'd hate to wrestle with a bad version all day long.
Bottom Stuff 
"Foot wear and bedding. You spend so much time in both that it should be comfy!" -- Fordinneridlikea69
"My mom used to tell me, 'never skimp on things that go between you and the ground.' "
"Footwear: sock and shoes Bedding: home and camping equipment Tires." -- brokenbadlab
Hours of Comfort
"Anything i'll be using for an extended period of time (hours in succession) So a bed, PC, Clothes, Chair etc." -- AussieCollector
"Monitor! Good god, when i took out the old x230 and turned it on, i almost cried. I played over a hundred hours of dark souls with keyboard and mouse on that tiny, horrible screen."
"My neck, my back, and my eyes are more important than some money i have to pay once" -- goldenwsd
An Intimate Product  
"Toilet paper. I literally cannot afford to pay my bills rn but the last time I bought cheap toilet paper it legit made my a** bleed lol." -- MissCheyenne14
"Toilet paper. My sensitive butt can't handle 2 ply sand paper." -- GenXer73
Always There 
"Glasses. I get all the fixings on my classes because they never leave my face. They are the single thing I wear/use more than anything. Love to read too."
"I will shop and shop for whatever frames I want and won't even look at the price. Glasses and my kids are why I max my fsa."
-- Haithin4
And a few people talked about the spending a little more on the luxuries of life. Though for some people, these activities don't feel like luxuries at all, but necessary parts of life.
Either way, it's worth getting the good stuff.
Clean Lines 
"art supplies. no way in hell am i using those crusty af markers that are already dry and those colored pencils that break after 2 uses and barely make a mark on the paper" -- Dazedlogicanimates
"Almost all art / writing supplies."
"I use 'expensive' pens and mechanical pencils on a daily basis. The difference is uncanny. When I have other work to do, I use natural brushes and the best paper I can get my hands on."
"When I started out I tried to save some money by buying cheap things (paint, pens, pencils, lead, paper) and had to go to the store once or twice a month because something I had broke or didn't work properly. My last mechanical pencil lasted 5 years because I lost it when renovating my studio."
"I am also a firm believer that the better the materials and tools, the better the results. Even if it's all in your mind, you will perform better at the end of it...." -- OddPattern2
Thumping
"Headphones. The difference between a quality pair over 250 and the 5 buck ones is incredible. Only really important if you are obsessed with music and it plays a big part in your life."
"If music is your medicine you need good headphones."
-- Novel-Able
So next time you're out at the store or cruising the internet online shopping, don't be afraid to stop a second and think about whether you're looking at something important enough to turn it into a longer term investment.
Want to "know" more? Never miss another big, odd, funny, or heartbreaking moment again. Sign up for the Knowable newsletter here.
Keep reading...
Show less