History is fascinating, not least because of all of the disturbing things that have happened.
For example, have you ever heard of Unit 731? It was a covert biological and chemical warfare research and development unit of the Imperial Japanese Army that engaged in lethal human experimentation and biological weapons manufacturing during the Second Sino-Japanese War and World War II.
Biological weapons testing, freezing experiments, and vivisection were commonplace there and for many years the Japanese government did not recognize the horrors that were committed there.
The atrocities committed in Unit 731 were dramatized in the films Men Behind the Sun and Philosophy of the Knife, which, it should go without saying, are not casual viewing. (Seriously. Only for those with strong stomachs who can handle extreme horror films.)
Sadly, Unit 731 is not the first or last disturbing historical thing you'll read about today. People told us more after Redditor MoistPirate6130 asked the online community,
"What are some actual disturbing historical facts that you know?"
"During the construction..."
"During the construction of the film center of the Cultural Center of the Philippines, a scaffolding accident caused 169 construction workers to be buried alive in the wet quick drying cement."
yakuichi
I'll take "Top 10 Things to Never Ask Imelda Marcos" for 1000, Alex.
"The Cambodian genocide killed an estimated 1.5 to 3 million people between 1975 and 1979."
Longjumping_Toe3929
The Khmer Rouge's murder campaign is one of the most effective in recent history. The "killing fields" are visited by thousands of tourists each year.
"During the Iran-Iraq war..."
"During the Iran-Iraq war the Iraqi army laid cables all around the Hawizeh marshes (on the border of the two countries) and affixed them to big generators. When the Iranian soldiers tried crossing the wetlands the Iraqi would simply turn on the generators and the Iranians would drop dead."
"Afterwards they gathered all the bodies, laying them in long rows several layers deep until the top layer was above the surface of the water. Then they sprinkled the rows with lime and covered them in a thick layer of sand. This way they could cross the marchlands with their vehicles. They built roads out of the corpses of their enemies."
GoatintheShell3
The Iranians knew parts of the border with Iraq were heavily mined but lacked the equipment and training to safely remove mines, and doing so would have slowed any advance into Iraq.
So they convinced young men that running in groups across the minefield was the best way for them to support the war effort.
"In the 1950s..."
"In the 1950s the US government dropped "bio bombs" of "non-harmful bacterias" in public areas in order to see how they spread and how safe the people were from bio-warfare. It was called Operation Seaspray. It wound up making people sick."
[deleted]
Gee, I bet that was a surprise.
Not.
"So Governor Ratcliffe (the idiot in the purple suit with the pug from Pocahontas) was killed by the women of the Pawmunkey. They used oyster shells to skin him layer by layer until dead. And they likely let it last given the offenses Radcliffe had done toward the tribes of the area."
Silk_Facadian
Now there's something you don't read everyday...
Creative... and gruesome.
"During World War II..."
"Korean comfort women. During World War II the imperial Japanese army kidnaped thousands of Korean women and girls to be used as slaves."
mermaid_with_pants
Relations between the two countries are still strained as a result.
"People used to eat mummies. And use the ground up parts in paint."
Fillory_Alice
Mummy unwrapping parties were a thing.
Spanish Flu
"The Spanish Flu killed between 17 million to 50 million, and possibly as as many as 100 million people in the 1920s, making it the 2nd deadliest pandemic in the world after the Black Plague."
sagganuts18
Let's just say that as awful as COVID-19 has been that we're fortunate it is not anywhere near as deadly.
"They forced them..."
"The U.S. government took thousands of Filipinos from their homeland in the early 1900s and placed them in a 'Human Zoo' in Coney Island, New York for American entertainment."
"They forced them to wear their traditional clothing all the time despite the colder weather, perform dances and even made them eat 'dogs' for the audience in order to emphasize that Filipinos are uneducated savages."
FancyExtension704
The same happenend in Belgium during the colonisation of Congo under Leopold II. What horrible history.
Have you lost your faith in humanity yet? We totally understand if you have. Humans are capable of horrible things, as history has shown time and again.
Have some facts of your own to share? Feel free to share them with us in the comments below!
Keep reading...
Show less
There are just some things in life that are not necessary knowledge.
Maybe we always hold out that tiny bit of hope we will one day be on Jeopardy... because you never know.

It's the creepy facts about life that leave me wondering and reeling.
Redditors Panzer_ace_8 wanted to compare notes on the things we're aware of that maybe we wish we could forget. They asked:
"What's a disturbing fact you know?"
I mostly know disturbing facts about serial killers. As if that isn't enough. This should be fun.
Rest Well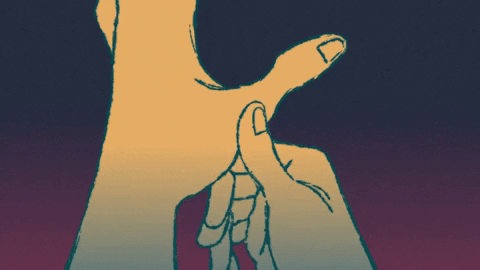 Hand Pain GIF by Petelski
Giphy
"The skin mites that live on your cheeks come to the surface at night to find mates and do the deed. Sleep well."
Hullaba-Loo
Cannibals
"If you were to eat another adult human being, it would be approximately 125,822 calories. I went down a rabbit hole on Google and yeah."
ItsmeTrev
"How come it's almost 126K?"
Blablabblue
"Math. Average human is say 70 kg, has 20% bodyfat, so 14kg of fat. Fat has 9kcal per gram, which makes it. 126,000kcal. Math never lies! But I do make plenty of mistakes. Probably it's more complicated - but directionally seems legit."
NekkidApe
Decay
"Within three days of death, the enzymes from your digestive system begin to digest your body."
floopowdertravels
"I guess it's reassuring to know your body decays before bugs can even get a shot to help your body decay, sort of like a medical death except your body willingly does it for you instead of doctors."
Standard_Zero_3152
People on Earth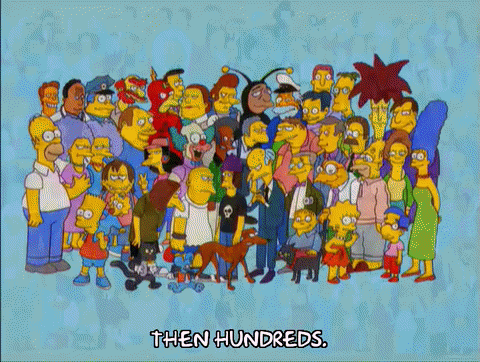 season 11 people GIF
Giphy
"If you are 25 years old, approximately 1/3 of the entire world's population that existed at your birth, have since died."
ColSurge
How do people just stumble upon this sort of info? Y'all must read.
Gotcha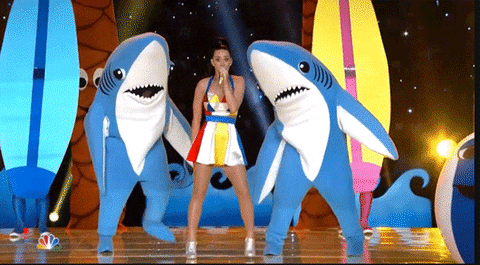 Katy Perry Sharks GIF by Vevo
Giphy
"Some species of shark will 'waddle' onto land in order to catch more prey."
CARMBLOVER
War
"During World War 2, Japan bombed China with fleas infected with the bubonic plague."
XoGossipgoat94
"Man they were just straight attempting to kill as many civilians of possible with that one."
JesseAster
"This is why a large portion of Chinese loathe the Japanese."
dicker_machs
Crush
"It's believed the USS Thresher or USS Scorpion (don't remember which one) took around 20 minutes to go to crush depth in it's free fall."
Jigsaw_isnt_a_puppet
"My Uni mate is a navy submariner and he said that if a problem isn't your department you just ignore it, because ultimately it either gets fixed or you die, neither of which are scenarios you can do anything about. Him and a friend were playing Fifa in their bunk when the whole sub tipped to 45 degrees. They just kept playing at 45 degrees… it got fixed eventually but they're reactor crew so nothing they could do to help either way."
FreegardeAndHisSwans
"body farms"
"There are places called 'body farms' were scientists and researchers look at the decomposition process of human remains in different circumstances. Basically a big area somewhere outside were human, sometimes pig corpses are laid out to be exposed to the natural elements or they're even enclosed somewhere (like the trunk of a car). They're actually important e.g. for forensic anthropology to help solve crimes. And you can donate your body for research after you die!"
ThisMessOfMe
Miles Long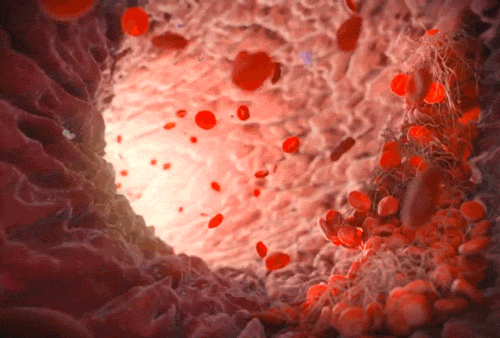 art GIF
Giphy
"Your body makes blood vessels of about 7 miles in length for every pound of fat you gain. This in turn strains your heart as it has to work harder to pump blood through the new network of blood vessels."
macaronsforeveryone
Well there are things I never needed to know. But now we do.

Want to "know" more?
Sign up for the Knowable newsletter here.
Never miss another big, odd, funny or heartbreaking moment again.
Keep reading...
Show less
Although tragic losses are traumatic for everyone involved, news of a closed crime case can still provide a sense of closure.

But what's worse is an unsolved mystery, and all the resulting what-ifs can be worse than the confirmation of someone whose life has come to an untimely end.
Curious to hear examples that keep some people up at night, Redditor shayboy444 asked:
"What do you think is the creepiest/most disturbing unsolved mystery ever?"
The deaths or disappearances of those who are barely adults haunt us the most.

Fear Of Sleeping
"I am an avid unresolved mysteries reader, and I don't know why it has stuck with my, but Karlie Guse. 16 year old girl called her stepmother to pick her up from a party, reportedly was too scared to sleep because she thought someone would kill her, and the next day she disappeared. There was some weird interviews and dynamics between step parents and birth parents and a bunch of theories abound."
– losingmydognity

The Final Shift
"The disappearance of Zebb Quinn."
"He was 18 years old when he went missing in 2000. Was working his shift at a local Walmart and afterwards wanted to look at a new car with a colleague, when he allegedly received a call that made him take off frantically. After that he was never seen again."
"The strangest thing is that a few days later his car was found in a parking lot: with the headlights turned on, a pair of lips and an exclamation mark drawn on the back window in pink lipstick - and a live Labrador puppy sitting inside."
"In 2017 the colleague was arrested for his murder but all the strange details still make no sense at all…"
– KatieAnchalie

Too Young
"Firstly, the murder of JonBenét Ramsey. Just the idea that her own parents might have done it is... disturbing, especially considering the circumstances."
"And also the Keddie Cabin murders. Not only did the 14-year-old daughter of one of the victims find them tied up and stabbed to death, three more kids were still asleep in the bedroom, having no idea what had happened."
– san_sammy

A Gruesome Discovery
"The Ibadan Forest of Horror in Nigeria. A local taxi driver goes missing and his friends create a makeshift search party and investigate a forest."
"Instead of finding their friend, they find an abandoned school (or factory) that have the remnants of a hellish torture/murder, ritual killing and human trafficking."
"8 survivors were rescued. Numerous body parts, rotting corpses and personal artifacts were found. The perpetrators were never found - although local politicians and ritualists were suspects."
"Whilst this discovery is disturbing, the mystery for me is that the original taxi driver - still hasn't been found."
– Abandoned_Cosmonaut

More specific unresolved cases get mentioned by name.
Robert Wone
"The murder of Robert Wone is something I think about often."
"He was with friends, just staying the night and what happened to him sounds brutal. Even more disturbing to me is the fact that everyone who was in that house that evening seemingly have a pact of silence and are walking around free as a bird."
– Benend91

The Attack On A Fitness Instructor
"Missy Bevers."
"A suspect in full SWAT armor breaks into a church and smashes windows and breaks opens doors with a hammer, looking for a local fitness instructor. They then find and beat her to death before getting away. There is high quality surveillance video of both them and their car, but investigators couldn't make out the license plate. There has been a suspect who was cleared because of an alibi, and there's been no recent updates."
– wedoabitoftrolling

Burned To Death
"Jessica Chambers. She was set on fire in her car and had gasoline poured down her throat. Paramedics found her walking down the lane on fire. The only part of her body that wasn't burned was the bottom of her feet. She did not survive. Police found a suspect but did not have enough evidence to charge him. Paramedics were so traumatized by what they saw, they had to go through therapy, and broke down on stage during interviews. She tried to name her attacker, but her throat was so destroyed, she couldn't be understood."
– 1GamingAngel
These historical unsolved mysteries still boggles the mind.
Sabotage Of The Railway
"In my opinion, it's the City of San Francisco train derailment that occurred in Harden, NV on 08/12/1939."
"The train, run by the Southern Pacific Railroad at the time, derailed at a bridge over the Humboldt River at a speed range of 60-90 mph. The accident resulted in 24 fatalities and multiple injuries. Days later, Investigators discovered tools at the bottom of the Humboldt River, determining that the wreck was caused by sabotage of the rails."
https://en.m.wikipedia.org/wiki/1939_City_of_San_Francisco_derailment

The Paperboys Of Des Moines
"In the early 80s, all within 18 months of each other three paperboys in the Des Moines, IA area all went missing during their morning route. The cases have never been solved. There are theories ranging from an ex-employee who was a creeper kidnapping them to a lone wolf type situation."
"It's a bizarre case that has baffled Iowa for years."
– Pfroggy1

An Assassination
"The murder of the Swedish prime minister Olof Palme. He was killed over 30 years ago and no one have found the murder."
Murder On Campus
"In 1969, a student was killed in the stacks of the library at my old college (Penn State) and was found with a singular stab wound on her chest. It wasn't even late or anything, and while there were many suspects, no one was ever arrested for it. It's insane how someone could kill a person in broad daylight at a major university, and get away with it."
"It's not really anything super crazy(in comparison to other stories here), it's just weird to me personally because I would always study there and I didn't find out about it until after I graduated."
– Rickdaquickk

In addition to the bafflement people experience over these cases, knowing that a violent suspect has walked free without suffering the consequences of their nefarious actions is infuriating.
Only the hope that karma has intervened to punish these evildoers could make us rest easy.

Want to "know" more?
Sign up for the Knowable newsletter here.

Never miss another big, odd, funny or heartbreaking moment again.
Keep reading...
Show less
When you watch "The Little Mermaid", you think that life under the sea is the greatest place on Earth.
The crystal blue waters and the cool, calm ripples.
The musical numbers.
What a lie. The ocean is death waiting to happen.
There are things we've long suspected waiting for us.
And things we couldn't have possibly thought could be real.
Get out of the water kids.
Let that crazy old lady give the diamond to the sea as a sacrifice.
Redditor this_is_not_me_6 wanted to discuss all the things we may not want to know, but should about the sea... they asked:
"What are some disturbing facts about the ocean?"
The ocean is a sea of mess.
Feed Me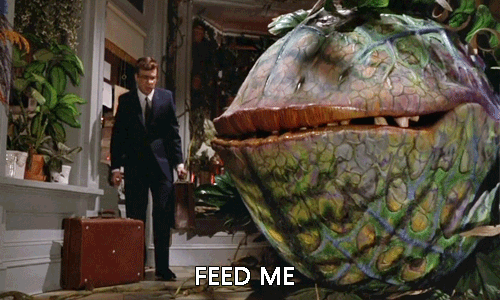 hungry feed me GIF
Giphy
"The largest biomass migration takes place every night when deep sea animals come up to feed."
Supraman83
Pitch Black
"I remember watching a YouTube interview with a military diver. He described how when you're doing a covert op you spend a lot of time just underwater doing nothing with no lights on until it's time to move. He specifically mentioned how he had to get used to having large things bump into him in the pitch black."
Freaked_The_Eff_Out
Sonar
"The sonar we use for deep sea mapping really screws up a number of species especially whales, dolphins and porpoises. Imagine walking around and a tornado alarm decibel-level noise triggers right next to you. We do that every time we use that high-powered sonar and it basically f's up their own sonar abilities causing them to be unable to communicate and navigate."
Reyltjj
Scattered
"Once did a night dive where we covered our lights while resting on the floor at about 50'. You cover your light and wave your hand and you can see bioluminescent bacteria in the water. Well I was looking up when we uncovered our lights, there were hundreds of barracuda between us and the boat. They scattered from the light though."
bwtaha
Gone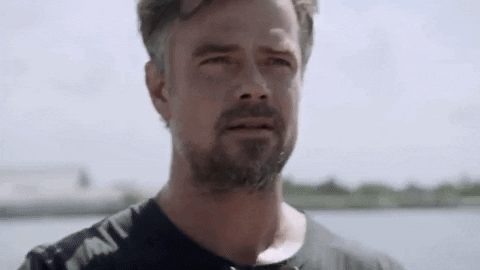 Looking I See You GIF by Shark Week
Giphy
"Lost sailors in the sea who cling to wreckage basically have their skin dissolved by salt water after soaking for more than 3 days."
SnooOranges4231
At this point I feel like a shower may even be dangerous. Water issues...
Hot Bubbles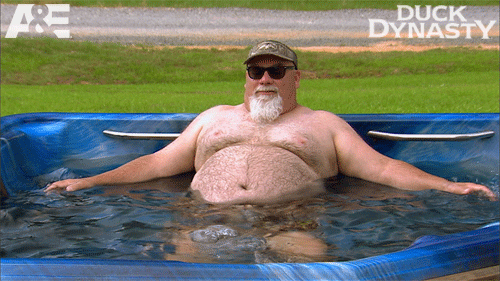 hot tub jacuzzi GIF
Giphy
"'Hot tub of despair' is a lake under the ocean, in the gulf of Mexico. It is highly concentrated with salt and has dissolved methane. Any creature that enters dies."
Abathur11235
When you bleed...
"The ocean is blue because all the other pigments are absorbed. So after a certain distance down everything thing becomes a monotone blue color, unless you have some other light source. The freaky part is if a diver gets cut underwater the blood looks black, like ink. All the red has long since been absorbed so there's no wavelengths left to show you a red color when you bleed."
Lord_of_the_Canals
Not a Care
"I tell new scuba divers this: The ocean doesn't care about you. It's not actively trying to kill you. But it will do a lot of things on its own that will absolutely kill you if you're not prepared and paying attention. I realize this could apply to any natural environment but it feels much more apt when talking about the ocean. One wave that you weren't prepared for can make your day pretty bad. For the ocean it's just business as usual."
bg-j38
Poison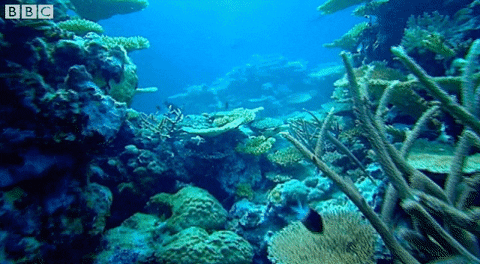 Marine Life Sea GIF by BBC
Giphy
"Just one millilitre of coastal water taken from the ocean's surface can contain up to 10 million viruses. The number of viruses decreases further offshore and deeper into the water."
SuvenPan
This is why I hate the beach. I'm staying on dry land forever.
Want to "know" more?
Sign up for the Knowable newsletter here.
Never miss another big, odd, funny or heartbreaking moment again.
Keep reading...
Show less
Sometimes when people speak, they leave you stunned.
You have to wonder what is running through people's minds.
Compliments are lovely until they sound like a reason for a restraining order.

Redditor dannydevitocuddles wanted to hear about the things people have said to others, thinking they were trying to make a person feel good, but just left bewilderment. So they asked:
"What's the weirdest compliment you've ever received?"
I lead with simple honesty when complimenting. Be me...
Umm...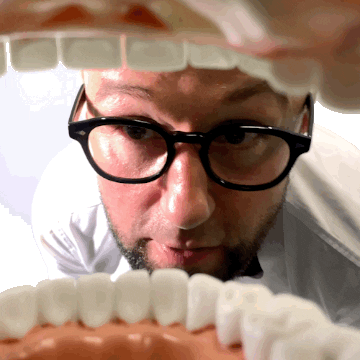 Dentist GIF by girardent
Giphy
"Your oral cavity is wonderful to work with! So spacious! - my dentist."
Fessir
Head Beauty
"Was told I have a beautiful brain while doing a paid MRI study."
Dylan619xf
"I guess seeing the brain is just really cool for that person. Maybe it was the fact that he was seeing a real life active brain and the person using it, when usually any other picture of a brain is from an unloved textbook. It's crazy to think that our whole world is stored in like five pounds of sentient flesh."
Piggus_Porkus_
From Behind
"My girlfriend in college once said that she wished she had legs like me."
HersheyTheBrownBear
"One of my daughters's classmates saw me walking into school. When he found out I was her mum he said to her, 'Man, your mum looks like she could snap someone in half with those legs!' Thank you, leg press machine!"
OneArchedEyebrow
Readers...
"You look like you read books for fun."
Thehoobywotzit
"Better than my friends husband saying to me 'I didn't know you could read' Lmfaoooo dude was such a jerk to me. I stopped talking to them. The really great thing is I remember before he said that to me he told us he doesn't like to read because it hurts his head… Lol."
Stoneybaloney111
And my Nose?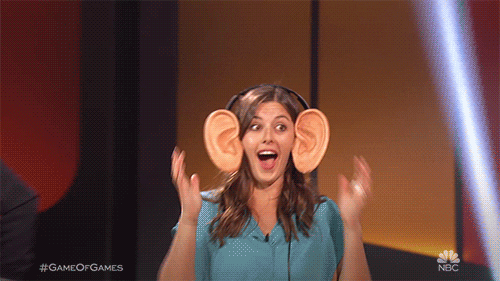 listen i can't hear you GIF by NBC
Giphy
"You have a cool left ear"
"All i could think was 'well wtf is wrong with the right one?' Lol."
bigkeef69
Are you writing these down? Just to make sure they're NEVER used again!!
Ok Hannibal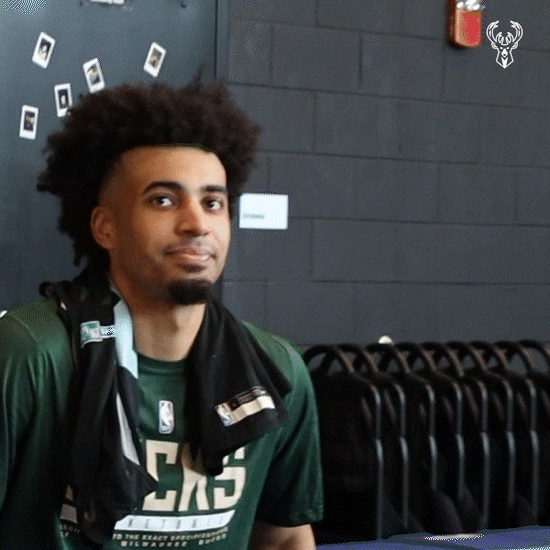 Nba Playoffs GIF by Milwaukee Bucks
Giphy
"Optometrist told me my eyes were physically perfectly healthy and they'd make perfect specimens."
onlyeverthus23
I can Run
"You are surprisingly nimble for a fat guy."
bigdaddy151025
"I've been chubby for years but when I was younger I was in gymnastics. Early high school I went to a friend's house for a little get together grill party thing. Some of the kids were dancing and tumbling and whatnot in the huge lawn they had. I proceeded to do a long a** string of cartwheels as I could still do it even as chubby as I had gotten. My friends were stunned. It was great xD."
Havik989
Sound Off
"I have a perennial baby face and am a pretty quiet/shy individual but have a deep voice. Someone in one of my classes held the door so I said thanks. The girl holding the door did a double take and shouted 'WAIT THATS WHAT YOU SOUND LIKE???' And honestly that'll stick with me for the rest of my life."
SchuyWalker
Look Away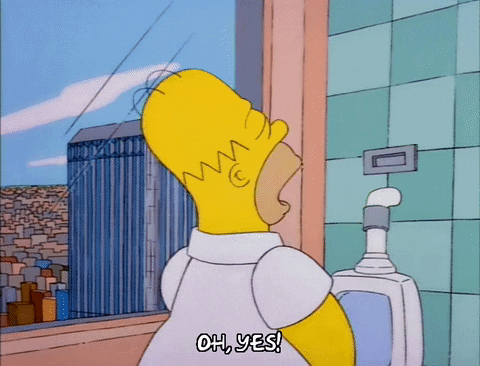 peeing feels so good GIF
Giphy
"Nice stream bro, while I was peeing in a bathroom at Chicago O'Hare."
CaptainChancla
People... y'all really need to think before you speak. Please. Oh my...
Want to "know" more?
Sign up for the Knowable newsletter here.
Never miss another big, odd, funny or heartbreaking moment again.
Keep reading...
Show less