Disney films hold a special place in people's hearts.
Iconic animated films like Snow White and the Seven Dwarfs and Peter Pan have transcended time and continue to enchant new generations while contemporary classics like Beauty and the Beast and Aladdin revived the genre when Disney struggled through an uninspired transition during rough economic times.
All of these films regardless of the decade in which they dazzled moviegoers have one thing in common. They inspire hope through the empowering message that the love of family and friends endure in even the toughest of times.
But underneath all the magic, dreams coming true, and happily ever afters, some plot points may have been more sinister than the conflicts presented to our beloved protagonists in the final cut.
Fans have explored fascinating theories that may have driven the storyline that was absent from the animators' storyboards.

To hear some examples of these, Redditor Marquis_de_Skiatook asked:

"What's the most disturbing Disney movie theory?"
Identities of certain characters were explored.
The Sales Pitch
"The merchant at the beginning of Aladdin is just making up the story, as he is just trying to sell you a lamp, which is crazy because the Dead Sea Tupperware was a better deal."
– PompeyMagnus1
Who Fired The Shot?
"Bambi's mom wasn't just killed by a hunter. She was killed by a poacher."
"There's a hunting scene right before winter where the whole family escapes. That was hunting season. You don't hear a single gunshot during the winter because it's off season. Bambi's mom was killed in early spring by a poacher."
– lllSnowmanlll

The Little Teacup
"There's a line in Be Our Guest that specifies '10 years we've been rusting...' meaning they've been enchanted for 10 years at that point. Chip is pretty clearly well under 10 when they break the spell and he becomes human. Which means that either the spell also froze their ages in time, or the teapot version of Mrs. Potts both conceived a teacup child (with who/what?!) and gave birth at some point."
"Also, there was a cupboard full of teacup children that weren't given names that also appeared to be under Mrs. Potts's care. What's the deal with those kids?!"
– killebrew_rootbeer
These films may need PG-rated prequels.
Child Was Suspect
"Lilo is responsible for her parents death because she failed to bring pudge the fish a sandwich."
– monorail_pilot

An Egg-cellent Theory
"Gaston was responsible for single-handedly supporting the egg industry of Southern France based on the amount of eggs he consumed, and his death caused a minor economic depression.​"
– BabaYagaOfKaliYuga

Woody's Original Owner
"Woody is Andy's fathers old toy and it's the only thing he has to remember him."
– ptepfenhart

Some Disney films may have war commentaries.
A Duck's Origins
"My favorite is Donald Duck being a WW2 vet. Donald is responsible for single-handedly taking an island from the Japanese, but the experience gave him serious PTSD and that's why he acts the way he does. The Department of Defense officially issued him an honorable discharge in 1984, meaning he retired as well."
– No_Improvement7573

Quacked Up History
"this was canon that Donald duck was a sailor but US naval fleet. But not many people know he was also Airborne or a para-marine."
"thats entirely his gimmick from the disney war propaganda videos."
"being in the marines at the time meaning donald duck would've seen pearl harbor from the hawaiian training videos all the way to the dolittle raids which is why he also knows how to fly a plane in the event if the pilot gets shot dead."
"donald duck was an airman in the pacific theater and took over entire japanese gun nests. Due to the time of the video(Commando Duck), the layout on the map and very much the actual role donald duck was a paratrooper in Guadalcanal."
"Donald duck wasn't a reservist or a volunteer since he was drafted so very much he fought all this mostly against his will. So it questions me why we would be there untl discharged in 1984."
"basically there is proof that everything that the previous person said is 100% true by overlooking two videos. Commando Duck 'Donald Duck vs Japan' and Donald Duck gets drafted as the release timing of both videos would match up the which battled and what unit Donald Duck would've fought in canonly. Based on merit he probably retired as a sergeant or e-5 rank. i did too much research."
"Its safe to say that Donald Duck was a paratrooper serving the 11th Airborne division n the battle of Guadalcanal. No only that he served in Guadalcanal but the timing itself means that Donald Duck served in Midway, Coral Sea, Pearl Harbor, Papa New Guinea, and the Philippines, Palau, Okinawa and based on the timing of the US fleet naval movements and as well as the history of the unit. Donald Duck probably seens some of the worst losses in US history and slept under the constant nightmare of a Japanese Air raid, death camps, jungle combat. It is also possible he saw combat in the Korean war since the same unit was posted for Korea but because he wasn't discharged until 1984 its save to say hes been in combat until Vietnam."
– ghigoli

Post-Apocalyptic World
"Cars takes place long after a war where the sapient machines wiped out their human creators."
– brak-0666

Vehicular Genocide
"Cars has a cars pope. Christianity is canon in the cars universe. This meaning there was also a cars Jesus who suffered a cars crucifixion."
"Furthermore the Jeep character is actually canonized as a WW2 veteran. There was a cars WW2 this meaning there was also a cars Hitler who killed scores of presumably Jewish cars."
– funkyjiveturkey

While many of these examples have not been officially substantiated by Disney, they sure do add another level that heightens the stakes for challenges faced by our favorite characters.
But one thing is certain.

You may never look at some of these classics the same way again.
Movies are meant to make us feel things.
What those things are is intimate to each individual.
Art shines a light on the here and now.
And no art or film is better at that than documentaries.
Thanks to the golden age of television we are inundated with documentaries.
They give us a glimpse into real life.
And real life... is horrible.
Some documentaries leave more nighrtmares than Michale Myers.
Redditor CoatedTrout4 wanted to discuss the documentaries that have made us feel uneasy, so they asked:
"What Are Some Disturbing Documentaries?"
I've been SHOOK by far too many documentaries.
But they are so important.
Unreal
"The Trials of Gabriel Fernandez :( heartbreaking and so upsetting as the audience learns about how many opportunities this boy's life could have been saved."
SandwichMore1508
"Sixty complaints were filed against the abusers between 2005 and 2012. Sixty. F**king. Complaints. Teachers called social services. A family called social services. Police officers reported it to their Sheriffs, risking their jobs in the process. And yet nothing was done. It's unbelievable. I can't wrap my head around it."
elizabethbennetpp
Two of a Kind
"Tell Me Who I Am. It's about two twins, one of whom lost his memory after an accident at 18. They unravel a dark secret that only one remembers. Worth a watch but really dark."
Crab-Dragoon
"It's crazy how you can look at both of them. The one with the memories looks so tired and worn in the eyes, the other doesn't have that same look. Then there's that moment you realize you were so wrong with your assumptions of the story."
Ajwuvsu
"I know, it's really sad. It was nice to see that they otherwise seemed to have a great relationship. I can see how having those memories while your brother did not make you bitter."
Crab-Dragoon
Obsessed
"Abducted in Plain Sight is strange. Man is obsessed with a friend's young daughter, kidnaps and 'marries' her twice, somewhat with the parent's consent."
"I heard about it in a similar Reddit thread a few years ago. Available on Netflix."
rock_and_rolo
"When the parents went to press charges and the ole boy said 'Press charges and I'll tell the press how I had sexual relations with both of you' so the parents DROPPED THE CHARGES because apparently - their reputation was more important than the well being of their daughter. What a bunch of bulls**t. That girl deserved so much better."
josims88
In the Wilderness
"Grizzly Man by Werner Herzog. It's about bear enthusiast Timothy Treadwell who went to live with Alaskan brown bears during the salmon spawning season. It's only slightly disturbing, but it is fascinating.
PeteyMax
"I remember getting increasingly frustrated with this guy the more I watched this - especially when he would treat the other animals like pets, change the water flow after the rains, and basically give the middle finger to the park officials when they told him he had to move after so many days to you know... avoid potentially getting attacked/eaten."
"What was really interesting was how this guy's friends/family thought he was doing so much good, and everyone else who was interviewed said he was doing the opposite."
bananasareappealing
This is why I only sleep in at home and in real buildings.
Trauma
"The Act of Killing is pretty wild."

Sundazed
"The Look of Silence. Family of the victims watching The Act of Killing and decide to meet the killers."
Lexlexleeee
"I was a therapist for survivors of war trauma for years. This movie was fascinating and horrifying. I hadn't spent a lot of time thinking about the torturers, just the tortured. But most humans are not equipped for hurting others. This knowledge is reassuring and mortifying."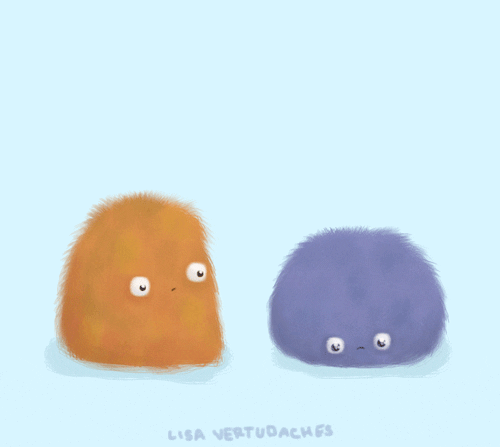 Sad Best Friends GIF by Lisa Vertudaches
Giphy
"There isn't a lot of free will to be exercised in a war. War is a meat grinder, it's just disgusting every time. There is no justification good enough, no glory, there's just the propaganda machine of war. We're not meant to kill each other. How dare we ask others to kill for us, then bring home the survivors, call them heroes, but shame and silence them when they tell us how they suffered following the orders they were given."

madestories
Return to Sender
"Dear Zachary: A Letter to a Son About His Father is a devastatingly disquieting documentary."
Both_Feed_601
"It's just so disturbing because the woman was so obviously unhinged, and she was continually allowed access to the child."
DamnGoodOwls
"Yep and as soon as I said this guy has a great friend, I hope his son appreciates what his friend is doing for him. I wonder where his son is now, then you get the bombshell, and I was pure seething rage at that moment."
NE_GBR
No one knew...
"There's Something Wrong with Aunt Diane."
Kelsburger2go
"While I'm fairly certain that her husband and sister-in-law are mostly pushing the she had a medical issue, no one could have seen this coming narrative to reduce liability in the subsequent lawsuits, my major takeaway from this doc was just how many people have no idea that their loved one is an alcoholic."
"I'm an alcoholic, and for the majority of my active addiction, no one knew. I drank mugs of red wine first thing in the morning from the 4L box I kept by my bed. I did shots of whiskey before major presentations to keep myself loose. I can tell you with 100% certainty that if you met me during that decade, there was no way I was sober. I worked in finance and did client meetings/presentations eight hours a day, five days a week."
"And I was so incredibly drunk the whole time. No one knew, and I know this because when I got sober two years ago, multiple people who had spent significant amounts of time with me during my drunk years were shocked that I thought I had a problem - 'You only drink on weekends!' No, you only saw me drink on weekends."
"Alcoholics don't all wander the earth falling over, slurring, and pissing their pants. For some of us, we just get what we need to survive the day and make sure nothing can stop that from happening. Like letting pesky family members who could cut us off in on the secret."
"ETA: If you need support in figuring out your relationship with alcohol, r/stopdrinking is a great place to start asking questions."
archersarrows
Manipulations...
"Tickled was pretty f**ked up."
CliffMcFitzsimmons
"Cannot believe I had to scroll this far down to see this. This documentary is insane. It has such a simple premise, then it gets weird, then it gets weirder, then it gets downright scary, and by the end, you are made painfully aware of how easy it is to manipulate other people's lives and their public perception if you have enough money."
yakayummi·
Hell on Earth
"'Killing Fields,' the movie documenting the slaughter of millions of Cambodians at the hands of Pol Pot's people. Skulls, pelvises, and spines lying everywhere in the blood-filled ditches. The purest form of Hell on Earth."
D**kpuncher_Dan
"Late to the party here, but if you can find a copy of A Cambodian Odyssey by Dr. Haing Ngor, grab it with both hands and don't let go."
"Dr. Ngor played Dan Prith in the movie, but he himself has the most amazing and tragic story of surviving the Khmer Rouge. Made it to America, won an Oscar… and was gunned down in LA. I treasure my copy of the book."
LadySiren
Appalachia
"The Wild and Wonderful Whites of West Virginia. Follows the White family who just completely neglects their kids, the parents, rampant drug and alcohol abuse, and attempted murder. It's a sad look at the daily life of severely impoverished folks in stereotypical Appalachia."
InvalidUserNemo
SHOOK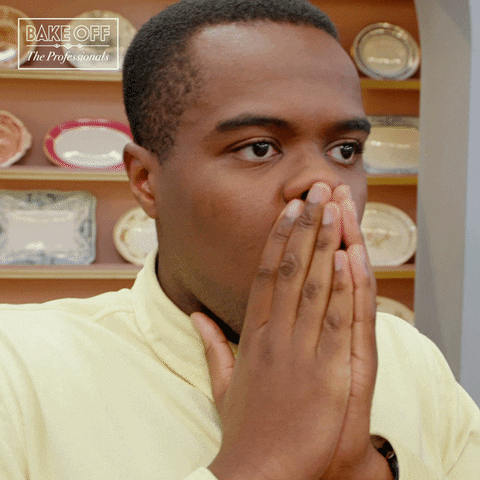 Oh No Wow GIF by The Great British Bake Off
Giphy
"Evil genius, is a true crime story of a pizza man who robs a bank with a bomb around his neck. He is a victim of some very disturbed people."
Suzzert
"I was shook by this one. I love documentaries and am rarely really affected by them, but this one did it. Just knowing that you are going to die and no one can help you. And we see it unfold in front of us… chilling."
marabouxroux

Documentaries are too much.
I need fiction.
All this popularity of fan fiction and fan theory.
Fans have continued to add to their favorite cinematic and television universe through different theories and fiction writing.
Some fill in gaps and major plotholes, and some make you look at some of your favorite classics with entirely new eyes.
Redditor phantom_avenger wanted to discuss what fan fiction may not need to be made, so they asked:
"What's a dark and disturbing fan theory from a kid's movie or show that you believe is 100% true?"
Fan theories freak me out.
Where do people come up with some of this stuff?
Donkey boys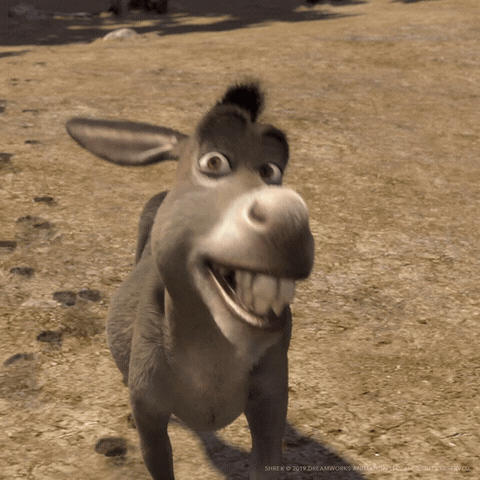 Good Morning Smile GIF by DreamWorks Animation
Giphy
"That donkey from Shrek is one of the talking donkey boys from Pinocchio."
Psychological_Put395
"I didn't know who the 'donkey boys' were, but I looked it up and it's horrifying on its own… to see one of those boys grown up and still a Donkey seems pretty dark to me!"
spolite
She's a Help
"The trolls in Frozen manipulated everything to get Christoph on the throne beside Anna, including making Hans go crazy, all the way back to their parent's deaths."
PicnutIn
"Frozen 2, guess who happens to show up in 2 mins after Elsa 'activates' the four elemental spirits to 'help out' the citizens of Arendelle."
"Guess who tells the queen and her only heir 'we'll look after the capital while you go the enchanted forest that no-one is able to escape from'. Guess who tells Elsa she needs to undercover the truth about her past which in the end makes her dive too deep and get frozen solid in Ahtohallen. Grand Pabbie is a villain confirmed."
Cryptand_Bismol
Crazy/Cracked
"Casper is the ghost of Richie Rich."
Apprehensive_Goal811
"I read a Casper 'parody' comic strip in 'Crazy' magazine when I was a kid that was a bit like this. 'Cracked' was a low-rent terrible shadow of MAD magazine, but 'Crazy' was the next tier down, just nasty."
"In the story, the kid's dad throws him head first into a TV (CRT type), killing him, and his spirit is left floating around: Casper the ghost."
"It made me so upset and worried as a kid and made me feel yucky inside. I wish I had never read it. It still comes to mind even today, and the sour feeling with it."
The_One-Armed_Badger
Thins them out...
"Peter Pan kills the Lost Boys when they become adults. The pirates are Lost Boys who ran away and formed a conclave to protect themselves from Peter."
"The book technically says that when Lost Boys grow up Peter 'thins them out' which could be killing or could be kicking them out of Neverland. But if he kicks them out, where do the pirates come from?"
Lord_Mikal
"Peter Pan is definitely killing the Lost Boys that start to grow up, and the ones who dare to rebel against him, the ones who get tired of playing with him too. Those who survive then become pirates."
Rare_Hovercraft_6673
And Piggy?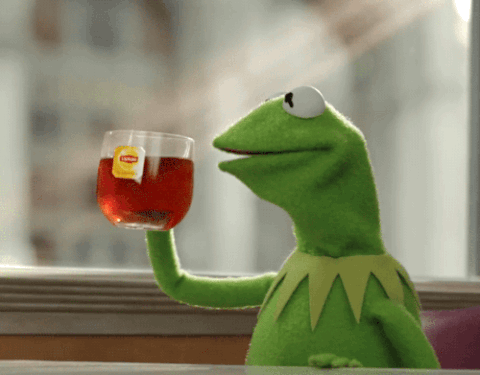 Press Conference Kermit GIF
Giphy
"Kermit the frog caused 9/11."
"In lt's a very merry muppet Christmas movie, they edit out the twin towers, however, they forget to do it in the 'what would life be like if I didn't exist bit.'"
"Meaning canonically, kermit the frog caused 9/11."
kg123xyz
Torn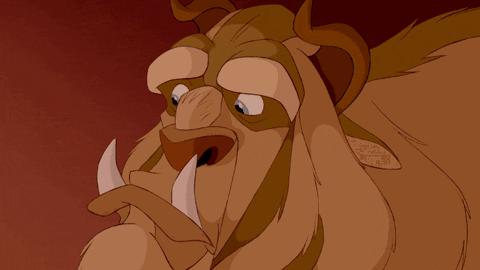 beauty and the beast smile GIF by Disney
Giphy
"That the Beast from 'Beauty and the Beast' killed some of his servants because of a brief scene revealing torn apart furniture and several other inanimate objects."
Kandy_669
Science
"The Telly Tubbies are human scientists on a terraforming mission in the far future. They crash landed while still in hypersleep, trapped inside their bio- encounter suits, their minds reduced to those of children. The world they live in is the result of the attempts of the ship AI (sunbaby) to simultaneously complete the mission and rehabilitate the crew."
WittyNomDePlume
Yo home to Bel-AIr
"That Will Smith died during the fight on the playground and being sent to his family in Bel-Air was actually heaven. That's why his parents would only see him on his birthday/other holidays, because they were visiting his grave."
G8585
"Would also make sense as to why he and the fiancé just randomly called off their wedding at the altar. Entangling someone else wouldn't match with whatever purgatorial state he was in."
"Then the parents bizarrely getting married instead let him know his loved ones were going to be ok without him. Kinda sweet in a way. Still, I never understood that storyline."
Dangercakes13
The Dark King
"Prior to the events of Lion King 2 Simba and Nala had another child (this is the cub seen at the end of the first movie), however that cub was murdered by Zira resulting in the banishment of the Outsiders.
"Hence why Zazu refers to them as 'murderous' outsiders and why Simba is so overprotective of Kiara. Also, while not in itself 'evidence' the movie does make a quick reference to Kopa from the Lion King books. At the start of the song We Are One Simba pushes Kiara off a rock and her tail lands on her head."
"The way the tail floor is positioned makes it look like she has the same mane as Kopa did in the book (so even if this theory may not have been intentionally part of the story it is possible Kopa still served as a partial inspiration for some of the writers and animators)."
"And yes, IK Kopa survived in the books, but I prefer the idea of him dying or at the very least never returning. Since if that isn't the case it'd mean he's the 'true' king and that'd undercut Kiara's story."
Theher0not
Interesting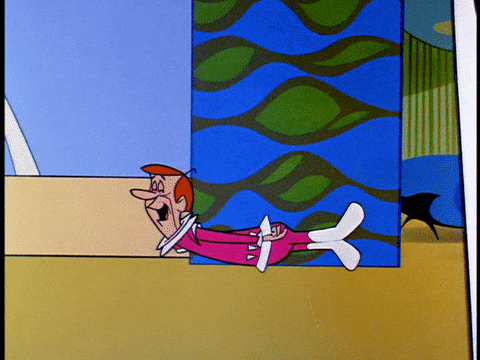 Flying George Jetson GIF
Giphy
"The Flintstones and Jetsons take place at the same time, reflecting the widening divide between the wealthiest and poorest of society."
FalseAlarmEveryone
Now that is a show I'd watch.
Do you have any other theories? Let us know in the comment below.
Every now and then, who hasn't found themselves falling down a Wikipedia rabbit hole?
Even if the sources of information found on the page are dubious.
This doesn't stop people from using it as a quick source of information when necessary.
And with links to other pages readily available, people often find themselves learning information which was a far cry from their initial search.
Gaining information that these same people would no doubt be much better off having never learned.
Redditor Mindless-Storage-698 was eager to hear about the most disturbing Wikipedia pages people have ever come across, leading them to ask:
"What is the most disturbing Wikipedia Page?"
"Albert Fish is so disturbing, I remember the first time I read about him I was literally nauseous."- Lazy-Day5802
Lawrence Bittaker and Roy Norris
https://en.m.wikipedia.org/wiki/Lawrence_Bittaker_and_Roy_Norris
"These guys are some of the worst of the worst."
"During the filming of Silence of the Lambs and working with former FBI agent John Douglas (author of Mindhunter) for some time, actor Scott Glenn thanked him and said how fascinating it was to have been allowed into his world."
"Douglas laughed and told Glenn that if he really wanted to get into his world, he should listen to an audio tape of serial killers Lawrence Bittaker and Roy Norris torturing, and murdering two teenage girls."
"Glenn listened to less than one minute of the tape, and has since said that he feels he lost a sense of innocence in doing so, and that he has never been able to forget what he heard."- sully-fied
The Murders of Channon Christian and Chris Newsom
"The Murders of Channon Christian and Chris Newsom page is pretty bad."- Apartment_Unusual
Less The End Result, More The Process
"It's not the page that is disturbing, it's thinking back to where you started and hour ago and wondering what the f*ck happened!"- noigenoigenoige
Tarrare
"https://en.m.wikipedia.org/wiki/Tarrare."- olde_greg
"The fact that he was underweight after doing all this."
"What the hell did his poop look like since he wasn't digesting properly?"
"Or maybe his stomach acid was TOO strong and there wasn't much nutrition left for his intestines?"- bigmacjames
Nanjing Massacre
"I don't think I was the same person after reading that page and seeing the pictures on it years ago."- 88Smilesz·
Unit 731
"https://en.wikipedia.org/wiki/Unit_731."- Damonwalkin
"There are many things I can read without feeling uncomfortable in this thread."
"But this... is on another level."- Pure-Destruction
Human
"It is very strange and uncomfortable to read the Human page on Wikipedia."- LedZacclin
"The Wikipedia entry on humans makes me uncomfortable."
"Feels like it was written by an AI or by aliens."- Darmok47
Wikipedia can be an endless source of information.
At least 80% of which you would probably be much better off not knowing.
Horror movies aren't for everyone.
The violence and endless sense of anxiety in anticipation of jump scares are both elements of the thrilling cinematic genre that certain demographic of audiences can't get enough of.
But even these adrenaline junkies have their hard limits when it comes to their favorite movie category.

Curious to hear from horror cinephiles who have been pushed to the limit, Redditor GW2RNGR asked:

"What is the most f**ked up movie you've ever seen?"
There was blood. Lots of it.
List Of Gore
"A Serbian film is super gorey but theres this layer of juvenile edgelordiness and bad dialogue that kind of took a lot of the sting off it and I was just straight up laughing at times"
"Men behind the sun is probably the most stomach churning movie ive seen and I wouldnt recommend it to anyone."
"Irreversible and Come and See messed me up the most but are also genuinely incredible films that are so much more than just messed up."
– charles-dickens24
Spotlight On A Serial Killer
"Henry-Portrait of a Serial Killer. I wish I could unsee that movie."
– Anti-Fanny

Kids
"This is the one for me. It's not horror by any stretch of the imagination, but what transpires in the movie is very upsetting."
– Hanyabull

Even dark comedies can be downright disturbing.
How Divine
"Pink Flamingos"
"EDIT - This is a John Waters cult classic from 1972. Based on the responses being of contemporary films, the production value of Pink Flamingos makes the film even more jarring."
– couscous-moose

Not Your Typical John Waters Film
"Went to see this recently for an anniversary reissue thinking 'I've heard this is a cult classic and John Waters made Hairspray which was kinda great in a quirky but fun way so what could possibly go wrong?' and oh my god, even having heard about the final scene, I was not prepared for the level of gleeful depravity I witnessed."
– nastyfriday

Haunting To This Day
"It's been like 20 year since a friend who was a film student made me watch that.... The steak bit still haunts me..."
"And that friend made me watch some weird sh*t. We went to a theater to see puppet porn. And yet, Pink Flamingos was still the thing that crossed the line."
– DoctorCaptainSpacey
Obsessed With A Walrus

"Tusk."
– Odd_Adhesiveness4804
"I can't look at walruses the same after seeing it."
– Ziggy_Stardust567
The Gruesome Experiment
"Human centipede."
– Mbrown0525

Foreign horror films are on another level.
The One With The Piano String
"Audition."
– yrjooe
"Is that the film where the guy holds auditions but is looking for a wife? The one where she says tickytickyticky with the wire?"
– legendweaver

South Korean Masterpiece About Vengeance
"Old Boy."
– frontporchshitter
"Most horrific twist I've ever seen."
– CrypiticBalcony

Funny Games, based on the original Austrian home invasion movie was downright disturbing and most definitely deserved the title for the most effed-up movie.
It wasn't just about the implied violence that was haunting. It was a social commentary on how horror fans like myself are entertained by Hollywood violence.
The unsettling moment comes when one of the attackers breaks the fourth wall and addresses the audience as a nod that they're getting exactly what they came to look for at the movies.
Chilling.
And that is just one moment from a series of nightmare-inducing scenes of the homeowners being relentlessly pursued for absolutely no reason.
So, yeah, check it out.