People Break Down The Weirdest Conspiracy Theories They Actually Believe In
The UFO crash art Area 51.
Marisa Tomei didn't actually win the Oscar.
QAnon.
These are only a handful of outrageous, some might even say ridiculous, conspiracy theories which continue to be spread across America, and which people continue to believe.
Though some of these cases have been debunked by scientific evidence, people still continue to believe them, and will simply refuse to hear otherwise.
---
Redditor reddituser1234543216 was curious to learn which far out conspiracy theories people still continue to believe, leading them to ask:
"What is the weirdest conspiracy theory that you believe in?"
The truth about fossil fuels
"The fossil fuels industry caused the historic and current fear mongering surrounding nuclear energy."
"Then they blamed it on 'liberal hippies' so future leftists would look back and think nuclear energy wasn't a good idea."
"Agents of the fossil fuels industry caused the Three-Mile Island incident and the poor government handling following the incident so Americans would forever be overly concerned about the nuclear energy industry."- DairyNurse
It all just seems too convenient.
"I am really partial to the alleged connection between mattress sales shops and money laundering."
"There are far too many than seems rational."- Cambridgecoffeepot
Theft of intellectual property!
"Oreo stopped selling their Thins mint flavor because the girls couts put the squeeze on them for making a better version of their most popular cookie."- DevilsDrumbum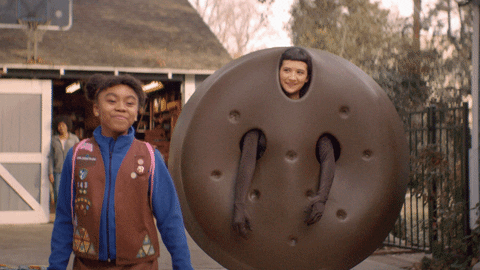 Girl Scouts Cookie GIF by Girl Scouts of the USA
Giphy
Did he really think he'd make it in the Major League?
"Jordan played minor league baseball to serve a suspension from NBA for gambling."- WastedKnowledge
The epitome of "smooth criminal".
"DB Cooper got his money and went back to work on Monday morning as if nothing happened."
"And the guy was such a milquetoast nondescript blank of a man in real life that no one noticed."- Gemmabeta
How many are out there?
"I just find it odd I haven't heard a peep about human cloning since we cloned a sheep, internationally agreed it was a bad idea to clone humans, and then never talked about it again."- ronintalken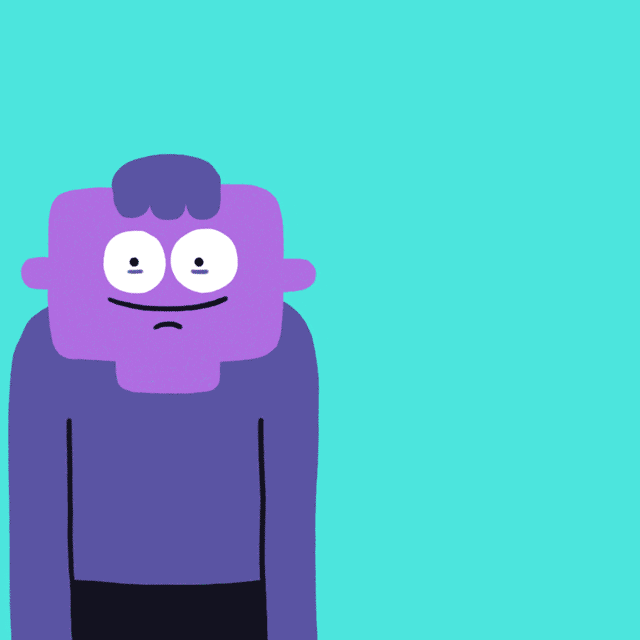 Animation Character GIF by Greg Gunn
Giphy
An interesting point to ponder...
"When was the last time you bought tin foil?"
"Not aluminum foil, actual tin foil."
"I bet it's been quite some time."
"It's somewhat difficult to find without special looking for it, and costs substantially more than tin foil."
"WHY is it harder and more costly to get? "
"Because if you can't buy tin foil, you can't make tin foil hats."
"And if you can't make tin foil hats, the government can get into your head and know what you looked at in incognito mode..."- stryph42
Even more exciting than the MCU!

"The theory of the Schurverse basically it proposes that: 'The Office', 'Parks and Rec', 'Brooklyn 99', and 'The Good Place' all exist in the same universe because they were all worked on by Michael Schur."
"It also states that all the reoccurring actors between the shows are people living out their lives to become good enough to get into the good place."- buffkirby
It's all a government cover up!
"I think the government is responsible for some of the wilder conspiracy theories so that some of the marginally less wild but true ones are discounted equally."- bigsim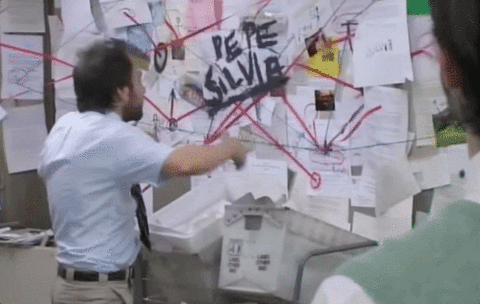 Always Sunny Reaction GIF
Giphy
Think twice before mailing it off!
"Those DNA Ancestry companies are just a front for the FBI to store bio history on everyone."- unassum1ng
They're everywhere!

"Scam syndicate."
"Last year a family friend was scammed out of a large amount of money."
"I decided to investigate."
"In doing so, I allegedly uncovered a crime syndicate run by the world's largest Christian doomsday cult."
"The cult recruits members in foreign countries under the guise of missionary work, trains them through American-based online computer training programs and lavishes them in cars, clothes and cash."
"Meanwhile, in the US, they use a large network of members to data mine, collect money from victims and launder money through LLC's and current businesses."

"After discovering this operation, and while using family tracking apps, I noticed forced IMEI microcell interactions and numerous newly established microcells that tether to and geo-locate my phone."
"The suspicion is members have surveillance on my travels, internet activity and home life to intercept any communication with law enforcement or outside organizations."
"The community in which I live has a large enclave of members and businesses within the cult."
"I have reported to the FBI and local police."
"It has gone no further."
"Right now, informing as many investigators is my only recourse."
"As crazy as this reads, and as serious the allegations, it's as real as things get."
"I'm glad to stumble upon this if it stops folks from being scammed, but I do not know how long me or my family stay safe with this knowledge."
"It's as close and imminent as across the street."- HELLEREDDIT·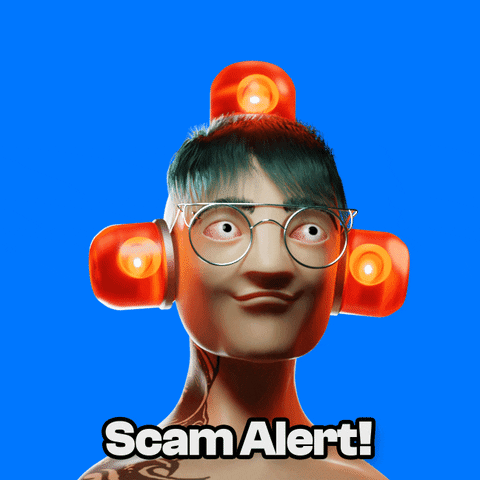 Vibing Red Alert GIF by Vibeheads
Giphy
Don't believe everything you see.
"The moon landing really happened...but the photos are fake."
"I don't 100% believe this, I just feel it's the most likely to be true."
"If you go through security now in 2022, there will still be a sign advising anyone with rolls of film to let security know, because the minor radiation from the x-ray machine will damage the film."
"Scott Kelley the astronaut wrote in his book that he got the equivalent of 10 chest x-rays a day while on the ISS."
"The theory is that after 8 days of exposure to solar radiation, the film used by Apollo 11 was ruined and unusable, so NASA had, Or as a precaution, already had, fake photos produced in their place."- FLICKGEEK1
They start so young.
"I believe that my brother steals money from me when i sleep."
'Most evidence i got is from my mom."- Xcross8769
Why else would it spread so quickly?

"Viruses and some of the illnesses are human made and purposefully spread."
'The pharmaceutical and medical fields have stay in business somehow."
"Also if the Universe is infinite, there have to be aliens somewhere.'
"We can't be the only inhabited planet."- grumpycoffeee
We are not alone...
"That we are a big sh*t show for alien tv."- AndreMichel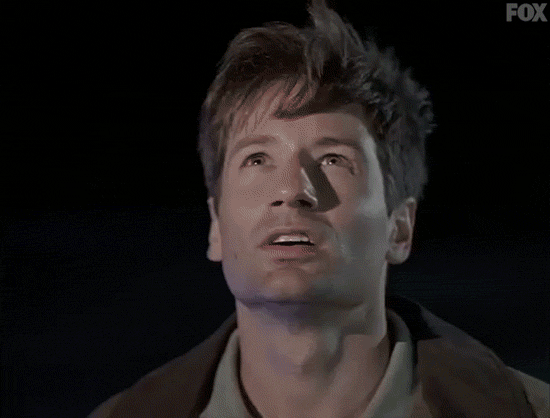 x files GIF by The X-Files
Giphy
The "cloud" is bigger than we think...

"That my data is save using Facebook."- IIITysonIII
The Lost City will be found one day!
"I believe in lots of what can be called conspiracy theories, but my craziest is that I kinda think Atlantis was real in some way."- skarodegradation
Some would say it makes more sense...

"I don't believe in it but I think it doesn't sound too far-fetched."
"The many children Elon Musk has with many women are clones of him."- throwaway220408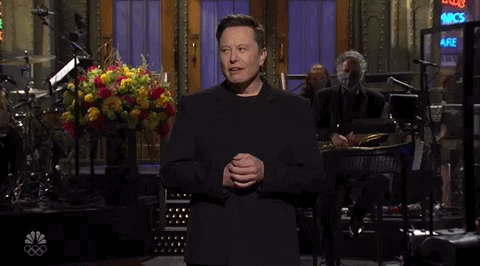 Elon Musk Reaction GIF by Saturday Night Live
Giphy
The truth is out there...
And yet people still choose to believe all this!
What is it that makes people confess their deepest, darkest sins to millions of strangers on Reddit? While we may not know the answer, we do know that the following confessions run the gamut from funny to salacious to nasty nightmare fuel. In fact, you might want an Ouija board to send some of these skeletons back to the closets from whence they came.
One of life's many challenges to being successful and happy is to work hard and stay focused on our respective goals.
There are many obstacles that can discourage us, but persistence and a drive to overcome can be rewarding.
Unfortunately, there are some things that are simply beyond our control, and it has nothing to do with fate.
It's the qualities we're either born with or without that can impede us or prevent us from ever achieving what can only be seen as a pipe dream.
Curious to hear examples of one of life's cruelties, Redditor G00dR1ddance asked:

"How did your genetics f'k you over?"
These Redditors were unhappy with appearances.
Uncooperative Vision
"Lazy eye, and a total lack of depth perception."
– Crow_of_Judgem3nt
"Same. Do you struggle with driving? I just moved to a big city and I can't drive here bc navigating all the traffic is too hard with no depth perception. It's so scary!"
– Subnautica24

The Worst Parts
"Moms Family: Perfect teeth, male baldness. Dad's family: Terrible teeth, perfect hairline."
"Me: Sh**ty teeth, bald before 25. My 2 brothers: Perfect Teeth, Perfect Hairline."
"Feels FN bad."
– Yogannath
"They should all chip in for a trip for you to Turkey for a cheap hair transplant and dental work."
– turboprop123

Made For Farming
"All 4 grandparents were farmers. I look like I was bred to farm and f**k to make more little farm workers. Broad shoulders, big boobs, no waist, no @ss worth mentioning, and thick legs. I just look like I was bred to work forever until I die. 120 years ago."
– bwvdub

Stop With The Flattery
"I too am sturdily built. I am not tall but I am muscular and broad with the big boobs and the broad hips and sturdy legs. I could carry very heavy sacks of feed from when I was very small. My family nickname was 'the forklift truck', so that's.. nice."
– LibraryOfFoxes
Room For More

"My mother's OB said she had a pelvis 'you could drive a bus through'. I was a natural breach birth and share those genetics. You could host the last supper on my a** and have room for plus ones."
– Elephant_axis

These Redditors are living on borrowed time.
Cardiovascular Health
"Bad heart. I'm the first male in at least 4 generations to make it to 40. And that's only because I was finally properly diagnosed and treated. I wouldn't have made it to 35 if I didn't find the right cardiologist."
– socteachpugdad
"Bum ticker - dad's aorta exploded when I was 11 and my brother died from the second heart at 41. Just hoping to see my 60s."
– poontong

Being Kept At Bay
"I have a blood condition where I retain iron. It's slowly killing me. Destroyed my liver, pancreas, and led to a massive heart attack."
​"Fortunately, I live in the 21st century where modern medicine can keep me going with...bleeding."​
– Objective_Stick8335
"Sad Aspect" Of A Family
"Huntington's disease"

– alc1864

"My oldest uncle married a woman who had Huntington's, but they were very young and she wasn't symptomatic yet. In the 70s so no genetic testing or much public awareness. They had 5 daughters. My aunt and their eldest have long since passed away, and the remaining 4 are in various stages of the disease. It's always been a sad aspect of our family. A truly cruel disease."
– Wasyloosker12

BRCA Genes
"I'm BRCA2 positive, giving me roughly 74% chances of developing an incurable genetic breast cancer in my life. It also gives me about 22% of having an ovarian cancer."
"On the other side, double mastectomy lowers my chances to about 3%, but it should ideally be done before I reach 30. I will also need a hysterectomy in my 40s."
"I had 50/50 chance of getting the BRCA2 gene mutation so well, genetics did f'k me over!"
– PoutineMaker
Redditors share more of their crosses to bear in life after being blessed with these traits.
"I'm more attractive to mosquitoes than most people. If I'm out when mosquitoes are around, I end up covered in bites (which I'm also allergic to, so I end up with quarter sized welts that itch for daaaays after the fact)."
– p1013

It's sobering to realize the ailments your parents struggled with are starting to become our own to bear. ​
High blood pressure, arthritis, and predisposition to atherosclerosis are some of the undesirable parts of my family's genetic makeup that I never really thought about until I noticed how fatigued and in pain I've become with age.
Although I have so much gratitude for surviving every year I get to celebrate my birthday, getting old still sucks.

Being let go from your job is never a pleasant experience.
Particularly if it comes out of nowhere, without any possible warning that this was a possibility.
Even if it isn't any more pleasant, generally speaking, most people have at least an inkling of why they were let go.
Budgetary reasons, dissolved departments, being told you weren't meeting company standards, or bad blood with the boss.
As well as some less common, highly unusual reasons which at least might make a good story down the line.
Redditor Sweetlo123 was curious to hear from people who were let go from their jobs, and why they were met with this fate, leaving them to ask:

"What did you get fired for?"
For Standing Up For What's Right.

"We were told we get OT for night work."
"The new 'company manager' let it slip that we don't actually get OT for night work, so when I was scheduled for five nights in a row working on a transmission line cell site I mentioned that I expect everyone working from our company on site get OT."
"Once it was said that we won't get OT and that it wasn't an actual policy (was written in employee handbook), I forwarded the email chain to the entire company and leadership at Verizon."
"I was canned, but now everyone gets OT for night work."
"My life is better now anyway and got my people what the deserve."- drklunk
This Was Never Going To End Well...
"Aggressively squeezing breakfast muffins lol."
"I was a few days into working at Mcds and someone complained I gave them a muffin that was too hard-they bake them at like 3 am and sit in a warmer all day."
"This was before they had the full bakery menu, I think muffins was the only thing baked and maybe cookies."
"So my manager told me to squeeze them before I hand them out."
"Me being a dumb teenager squeezed the s*it out of these muffins and got another complaint."
"They stopped scheduling me, haha."- eatmyknuts
You Have To Do The Work To Get Paid...
"I just stopped working and began only attending meetings."
"Lasted almost 9 months that way before they let me go."- frantictossing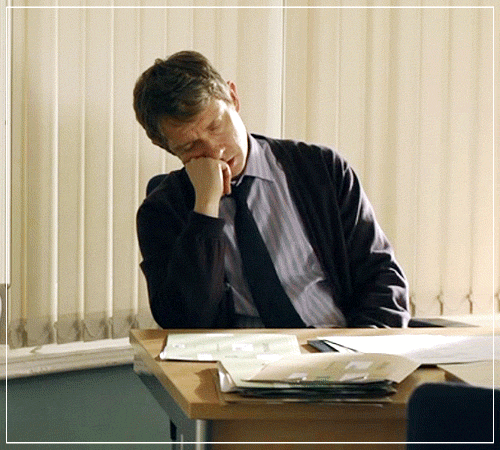 martin freeman sleeping GIF
Giphy
Wrong Time, Wrong Place
"I was fired after a month into my first job at a local pizza joint when I was 16."
"They called me during the Super Bowl and said I had to come in."
"I told them I was out of state without a car so no way I could make it."
"They said I should've known this was one of the busiest days of the year and I should've stayed in the area."
"I came in to work my next shift and they just gave me my paycheck and said they had to let me go for not being a team player."
"10 years later I was fired from a job in tech because I refused to move out of state."
"This one hurt a lot more."- seventyfive1989
Hard Not To Say They Had It Coming...
"The company's timeclock software ran off of the computers time, so when I was late I would just close the software, change the time back to before shift start and then clock in and change it back."
"The supervisor who showed me the trick fired me."
"A day or two later he saw me pulling in late, and when he went over the time info that day, it showed me clocked in on time."
"He knew why."- Grief-Inc
Nepotism Always Screws Someone Over...
"Worked at a gas station and was a sucker for the free soda."
"I would drink a few 24 oz glasses of Dr. Pepper (don't judge) per shift and had to piss relatively frequently."
"I usually worked with the same lady every shift and every shift my drawer came up short even like $10-20 bucks."
"One day my usual co-worker was off and I worked with another lady who warned me to watch my drawer around the other and hers had been short when she was around."
"That got me to thinking."
"The next shift with the usual lady I stuck some receipt paper into the lip of the bottom of my drawer and hit the bead."
"When I came back the paper was on the floor."
"My drawer was short $20 at shift change and my boss fired me."
"I told her of my findings and asked her to review the security tape."
"She told me to f*ck right off the other lady had been there years."
"I left heart broken and rented some VHS tapes to indulge in and recover."
"One of the movies was Casino and man is that a good movie."
"Come to find out the usual lady was the boss lady's cousin and they f*ckin told people I knew I got fired for stealing money."
"I though about calling a lawyer but also, I was in high school and was delusional I suppose."
"I got out of that town after high school and rarely return, especially considering all my family moved off."- woohhaa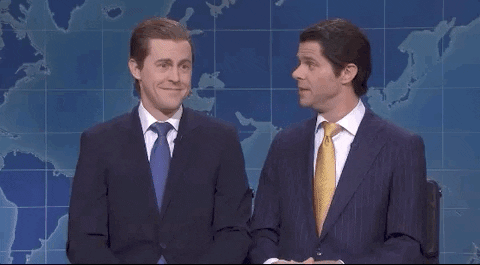 Snl Smiling GIF by Saturday Night Live
Giphy
The Age Old Story Of Men In Power
"Caught the boss stealing."
"So he fired me."
"His word vs. mine and it didn't go my way."- freezingprocess
People Tend To Get What They Deserve
"Embezzled almost $500,000 from the doctor's office I worked at."
"Oh no, wait."
"That was my former supervisor who did that...26 years after she fired me for taking home a left over slice of pizza after a drug rep hosted a pizza party for the office staff."
"Karma can take a long time, but it always comes through."- YourFront
Late To The Game...
"Being the last hired when they instituted layoffs."- BubbhaJebus
Some Plans Can't Be Cancelled
"1970s YES 'Close to the Edge' tour."
"I had my tickets and had the request approved for time off, they changed their mind at the last minute and would not let me off."
"Pfft."
"Left anyways and was genuinely surprised when I got back on Monday and they informed me that I was fired."-AmandaBRecondwith
Treat Others Like You Want To Be Treated

"My boss was talking sh*t about me to employees, and I confronted her with 'how would you expect the people below me to respect me when you show them that you don't?'"
"She didn't like it and literally went crying to the owners, who then fired me for 'causing problems'."- Successful-Snow-562
For Literally Doing What They Were Supposed To
"I got fired for slacking off and underperforming at work by taking my legally required lunch."- 10leej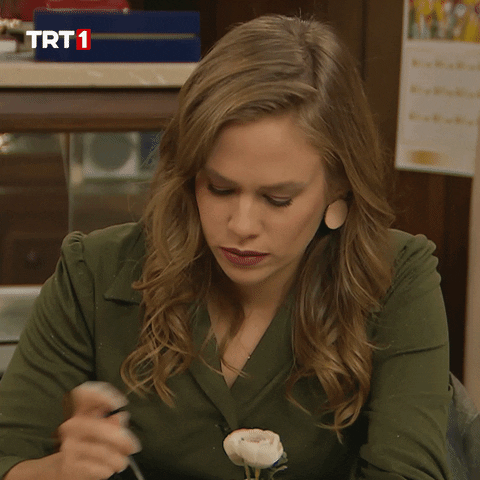 Hungry Lets Eat GIF by TRT
Giphy
They Couldn't Have Waited One Day?
"Worked as a QA tester for an online game company."
"Found bug while on my personal account at home."
"Came in the next day and reported the bug."
"I was VERY clear I found the bug while playing at home on my personal account."
"It was a nasty bug that let you duplicate very expensive items."
"A few weeks later someone in customer service was checking the logs for people exploiting the bug."
"They found mine and the company decided to fire me on my birthday."
"That was around 15 years ago but it still upsets me every year, on my birthday."- PedanticCyborg
While most believe "ignorance is bliss", anyone handed a pink slip deserves to know why.
Even if sometimes the reason gives no closure whatsoever, and instead only results in even more questions.
Having the support of family is a dream; they're always there when you need them, willing to lend a helping hand. However, sometimes family members are completely clueless, and their assistance has adverse effects. Here Redditors tell of what went down when their family thought they were helping when in reality, their good intentions were horribly misplaced.