Oh the things people hide, or just let hang out in the open. What is that old saying? Make sure you always have clean underwear on in case you're hit by a bus. You don't want the paramedics to think ill of you. And if you die, what will people find in your sock drawer that is unexplainable? So it's pretty clear our houses are full of surprises, but it's always interesting when we stumble across some unexplainables at the homes of loved ones.
Redditor
u/MorsesTheHorse
wanted everyone to fess up about the times they've visited friends and then felt like running away by asking...
What's the weirdest thing you've seen at a friend's house?
I once walked into a friend's parent's house and they had half naked mannequins on display. They were dressed in just bottoms, no tops. There were several of them strewn about the land. Like, why? Some of them had drawn on faces too. It was creepy, and as much as I was intrigued, deep down... I didn't want to know. And for some reason, they didn't want to tell me.
All This Stuff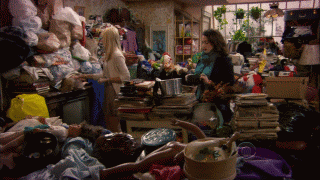 2 broke girls GIF
Giphy
My parents are basically hoarders. They even admit it. Recently I had a friend over and she was absolutely horrified by how much junk we have. She insisted we clean the basement. We spent hours cleaning and only got a corner of our basement done. Kind of sad.
Shoot! 
I thought that it was awesome there was no furniture at my best friends house in middle school. Just mattresses on the floor and one dining room table & chairs. Nothing else.
In the 1980's a toy called a 'disc gun' was popular which would shoot out a spinning piece of plastic about the size of a nickel.
No furniture or really much of anything in the apartment meant we couldn't lose the discs.
In reality it was that my friends mom had been killed in an accidental shooting and his father was so depressed he had trouble caring for the family. They moved regularly and had no furniture.
Needing Color
Her mom had a 'white room'.
White carpet, white couch, a piano and a credenza filled with china and figurines.
Nobody was allowed to ever go in there because it would dirty the room. Couch was covered in plastic I think.
It was just bizarre to me as a 5 year old to have a room that nobody can go in.
Other friends, unfortunately you see how many people are hoarders. That, or I just somehow made friends with lots of kids of hoarders.
Got Syrup?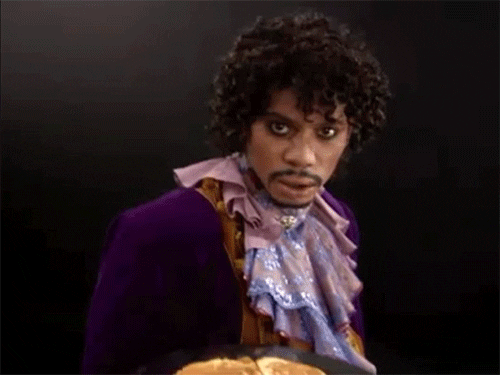 Dave Chappelle Prince GIF by Comedy Central
Giphy
A pancake on the stairs. No plate. Just a bare pancake. When I asked why there was a pancake on the stair my friend responded "because I didn't want to eat it" as if that explained anything.
Even to this day...
I went to visit this friend for the first time and she gave me a house tour. I remember there was a hallway with two standard size doors (her and her sister's room respectively) and a purple mini door at the end of the hallway, it reached just about my mid thigh. She didn't open that door, just told me it was her parents' bedroom. But later I saw her parents in the living room and they were regular size people. Until this day I ask myself how and why.
What in the world is happening behind closed doors? Do we even feel like we can handle that answer? Who just leaves a random pancake? I'm so confused. Shall we continue?
"This is on y'all" 
Lol... one day my sister and her friends had gotten home from school early somehow, and they all hid behind our couch to jump out and scare me as I had taken the bus and walked from the stop in my neighborhood to home.
I chose that day (very hot and humid) to walk through the door and immediately take off my pants, exclaiming that "I have the worst case of swamp butt right now."
Cue them all jumping out laughing their butts off. I'd never done that before, never did after. I was in 9th grade and finally gaining self confidence and figuring myself out, so I just said "This is on y'all" and walked upstairs. They all occasionally mention it to this day.
Psychos
This was back in the 90s, in case that matters.
A family friend's dog had died. I ended up going over a few days later to play basketball, and the dog was laying in its usual spot, in a small bed near the tv in the living room. i said "oh i thought spot passed..." and he said "he did."
ummm...
They left the freaking dead dog just laying there. Turns out they were gonna bury it that weekend, when sister could come home from college, but in the meantime they just left it laying there. wtf.
It was an emaciated old chihuahua, so it's not like it was a gassy, swollen, stinking mess. more like a tiny little dog mummy, all dried out and crap, but still. who freaking does that?
Ummm....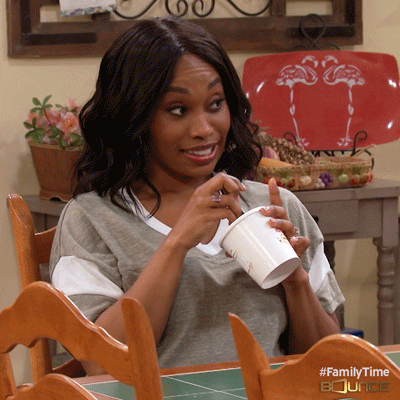 Look Around Ok GIF by Bounce
Giphy
An entire bowl filled with cat hair... her mother was saving it to make dolls.
A Luggie...
Casually spitting directly into their carpeting.
I'd occasionally have to ask about stains that don't shine in blacklist, but stand out in the carpet in low traffic places. An uncomfortable number of times it's been 'my husband occasionally just spits on the carpet there'.
Odd, but not the oddest for me.
GIRL!!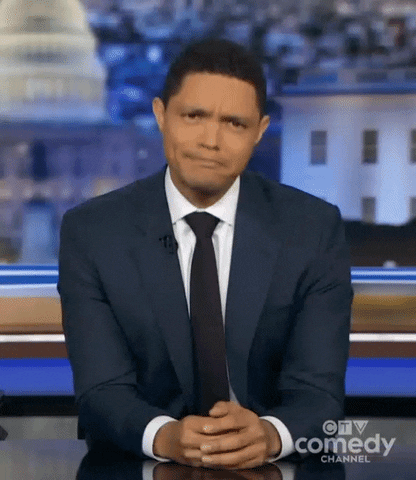 The Daily Show Wtf GIF by CTV Comedy Channel
Giphy
Not particularly something I've seen (thank God), but something my friend told me. I asked her where the toilet paper was in the bathroom and she said 'we don't really wipe our butts in this house'. Girl what?!
People are just weird. That is really what this thread is about. Be honest, after reading this, who is rummaging through their home trying to hide somethings? I am. Gotta go.
Want to "know" more? Never miss another big, odd, funny, or heartbreaking moment again. Sign up for the Knowable newsletter here.

Keep reading...
Show less
Some of us are just born with brains and beauty... and some of us lack in one or more of those departments. That is just how the brain cells crumble. There really are people running around without common sense or logic that God gave a goose. And what is most frightening? Some of these people are in political positions of power. Now, you know we've all personally come across a person or six that left us shook by a few things that fell out of their mouths. Let's compare notes.
Redditor
u/your_neighbor420
wanted to hear from everyone about certain people in their lives that may be missing a few marbles by asking...
People of reddit, who was the dumbest person you met?
Want to "know" more? Never miss another big, odd, funny, or heartbreaking moment again. Sign up for the Knowable newsletter here.
Keep reading...
Show less
When I was first sent this article I told my editor, I'm not sure this topic will have much there. I figured there would only be a handful of answers. I opened Reddit and child... I found 8000 comments to start. Some of y'all people are scandalous! SCANDALOUS!! Now I am in no way judging, believe me, my house on these matters is made of the clearest kind of glass. I'm just stunned at the amount of people who "date" a little too close to home.
Redditor u/keyjeyelpi wanted to see who was willing to share some details about their bedroom buddies that may make people a bit... shooketh... by asking...
[serious] People who've had sex with their SO/ex/friend's parent, how the hell did you get to that point? What happened after?
The heart and the loins want what they want. That is just scientific. It's the mind that has no clue what heck is going on, once the loins start burning. Which is unfortunate. Almost all of the time these types of hook ups are not the best idea and they can carry heavy consequences. Case in point...
Mama's Boy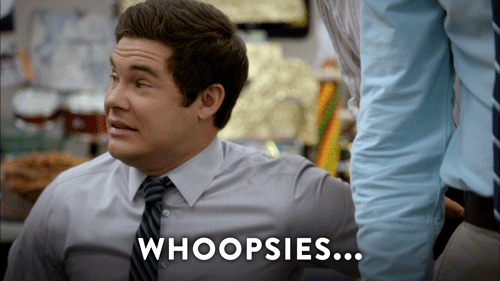 Season 7 Oops GIF by Workaholics
Giphy
I have slept with two of my Mom's friends. The first one she just asked if I wanted it and it happened.
The second one, I went to her house which was a couple of hours away to do some handy work. Next thing I know we're drinking and we ended up having sex. It went on for about six months after that. I'm not allowed to meet her friends anymore, which is okay because I'm happily married now.
FB Issues
Friend's mom going through some tough times with her husband, "accidentally" added one of our friends on Facebook, she started flirting with him and eventually they did it. After this kept going on for a couple of months, dude decided to tell his friend (son) about it, at his house. The son cried, they threw hands at each other and everything was alright moments later. Don't really know what happened after that, lost contact with both of them.
Family Fued
My brother's best friend from high school dated my Mom in his 30's.
She had my brother really young, when she was barley 15, so when his friend was in his 30's, she wasn't yet 50.
I will always remember the night he found out. They fought, and my brother's friend left the house, and got into his car. My brother followed him out, and punched him in the head though the driver side window.
He managed to go through the window and still connect with enough force to knock him out cold.
Party Foul
In my late 20s, I had a friend in a small mountain town in the Western US. His Mom gets separated, moves in with him. She's mildly flirtatious with me, no big deal. Not enough to raise any red flags. Job changes and I move to the city, 90 miles south. He comes on weekends to party a few times, normal stuff. Then he comes to party and brings her. At her request we have a late night romp while he's passed out in the next room. Major violation of bro code by me, but she asked nicely. No surprise we weren't friends after that.
A Pro Tip
I got super freaking drunk at the friend's mother's house, we all did really, but mainly me and the mum...
But I'd come as my friend was going through a bit of a tough time and it was supposed to be a nice surprise, my friend was going to her mum's for a nice night of merriment and the mum told me I should come to cheer her up, which I agreed was a good idea.
Everything started out fine, but as she and I got more drunk, we started kinda flirting (something that had actually happened before when we were both drunk). Then when it was time for everyone to go to bed, I "snuck" into her mum's room. My friend totally knew, a fact I wasn't aware of until a little while after, but her mum then had to drive me to the train station to go home the next day.
What happened after is I, like a complete coward never apologised, even after I found out my friend knew, and I lost that friend. They deleted me from social media and didn't speak to me for almost 2 years.
We did recently reconcile, I sent a long text a couple of months back apologising and letting my friend know how much I missed them, they then recently reached out because they found out I'm expecting my first baby, I'm very happy to be back in contact with this friend.
Tip for everyone, don't sleep with your friend's parents, it's a bad move. But should that ever happen and you want to keep this friend a friend. Own up, apologise and then give them space. The truth is always better than a lie, and your honesty and apology will be appreciated.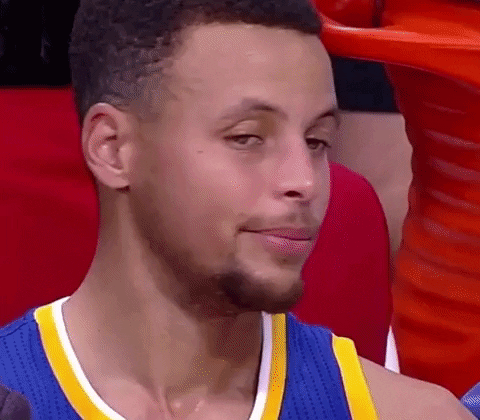 golden state warriors smh GIF by NBA
Giphy
My pearls have been clutched so tight I think I broke a knuckle. And my jaw is on the floor shattered. And they say all those pornographic storylines are phoney. I'm going to go with the truth is stranger than fiction. Let me get a retrieve of lemonade and we'll continue on...
Years Later...
A good friend of mine had this happen to her back in high school. She caught her (also high school aged) boyfriend sexting her 40-something year old mother and it led to her mom and her step dad's divorce. All while she was 17 years old.
She still has a strained relationship with her mom to this day, we are 25 now so this happened almost 10 years ago.
I don't think you can ever get over that kind of betrayal by your own mother... I believe she still has a good relationship with her (now ex) step dad though.
Her mom is now dating a man her age, but she will always be a predator in my eyes that seduces her daughter's boyfriend. So gross.
Devastation...
After graduation, she joined the Air Force (US) and continued long-distance style with her boyfriend she's been with for over a year. She was at her first duty station (where I met her), away from home for the first time. Serving in the military and trying to make a life for herself. And then she got a call from her dad. Turns out her boyfriend and her mom had hooked up. She was devastated. Her parents divorced.
And her mom kept going with the relationship. Total scumbag move. It messed my friend up. She didn't want to go home on leave because she was embarrassed. And her little brother had to witness all this. I think my friend's ex eventually married her mom.
I've lost touch with my friend. I don't know if she ever forgave them or if they get along at all now. This was more than 20 years ago.
It was Inevitable...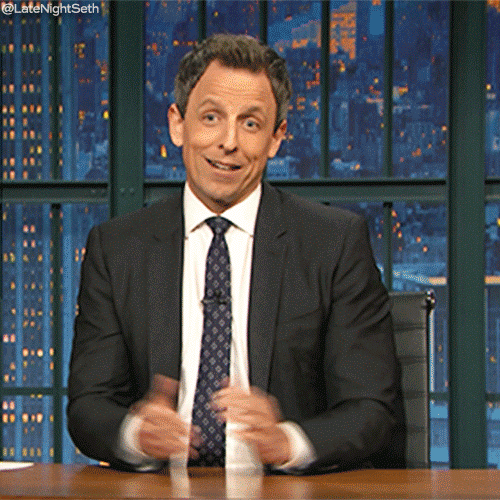 Seth Meyers Whatever GIF by Late Night with Seth Meyers
Giphy
A friend of mine's mom basically hit on a number of us in the group and sadly it just became kind of a matter of time before one of us caved and it eventually happened. He saw it coming I feel bad for him.
Recently divorced mid 30s hot mom and a group of 18 yr olds. It wasn't me who did it.
Thanksgiving
I had sex with one of my best friends mom. It was Thanksgiving and I was driving her back home and she confessed that she didn't have sex in years since she was a widow. I told her that I didn't have sex in months since I was moving. We talked a bit more and we sorta flirted and once we got to her house, she asked me to come inside and we did the deed.
Like A Virgin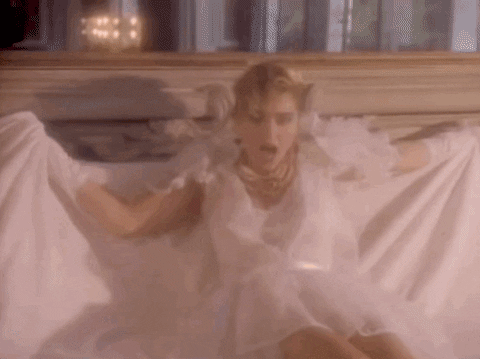 like a virgin hello GIF
Giphy
One of my first girlfriends in high school. Her mom used to seriously tell her that she should give me her virginity. Often.
Then mom started flirting with me.
One day while at their house mom grabbed me in the hallway and kissed me. After we split up mom used to still call me every now and then. One time asked if I wanted to come over and hang out. I did and mom got my virginity.
Seriously...
This reminds me of the mom of my cousin's wife. When her kids were younger they used to bring home kids from school that had it really rough in their life. She would talk with them and help them, but one thing that was interesting she mentioned was that she was glad to have parrots around who would initiate physical contact with them.
She said she knew these youngsters needed physical contact since some of them had been feeling lonely or mistreated for a while, but she said she couldn't be the one giving it to them. Now reading these comments, I understand what she meant by that.
Sounds like everybody really needs some therapy, regular therapy and sex therapy. Lord have mercy. Let this be a lesson. Think first. Take big breaths. Take a moment to think about cause and effect. It may help in these situations. Not every notch on that bedpost is necessary.
Want to "know" more? Never miss another big, odd, funny, or heartbreaking moment again. Sign up for the Knowable newsletter here.

Keep reading...
Show less
The social media influencing medium has grown exponentially over the past decade. What was once looked upon as a joke for ridicule is now a booming billion-dollar industry. (Now who's laughing?) One thing it proves for certain is that literally anyone can be famous, for absolutely nothing.
Although, to be fair, even content has grown and many of these "influencers" have turned small talent into fortune. In this new form of celebrity you can't help but wonder, as with most celebs, who these individuals are when they turn the camera off. If they turn the camera off, even just for a moment.
Redditor
u/superfuncity
wanted to hear about the people who have the inside track on the social media
"stars"
of today by asking...
IRL friends of social media "influencers": what is it like?
Want to "know" more? Never miss another big, odd, funny, or heartbreaking moment again. Sign up for the Knowable newsletter here.

Keep reading...
Show less
When people show you who they really are... be ready to run. That is a mantra of life. We have all been bamboozled by the art of the grift. When the grift is humanity it's hard to hard to recognize. A best friend is chosen family, that chooses you as you are, so, that is why it is that much more heartbreaking when a BFF is exposed in cruelty. When someone is a no... then no.
Redditor
u/cbvv1992
wanted to hear about the times we've all realized our ride or die was a problem by asking....
What was your "oh fuck, my best friend is a bad person" moment?
She Crazy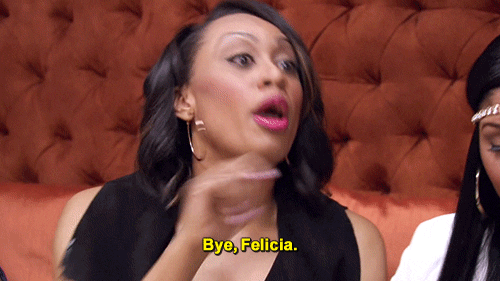 phaedra parks bye felicia GIF by RealityTVGIFs
Giphy
She showed me a heartfelt letter a neighbor wrote for her, mocking the neighbor the whole time. Then would talk for hours with same neighbors boyfriend on the phone. In a giant twist, she cut me off out of nowhere and went back to being best friends with the girl she mocked. I should've acknowledged the red flag when I saw it. Also she never put shopping carts back in the return spot.
bad kids
Not me; my daughter. Best friend for grades 2 to 7 laid in wait with others and ambushed and beat her. No reason given.
This happened recently in my local town. Group of friends had known each other for years. One friend shows off $200 in cash he was planning to use for drugs. Others friends proceeded to beat the crap out of him, even pulled a gun, to steal his money. Now they're all being charged as adults. All over for a measly $200.
Keep your Xbox
Bad person, yes, but also hot mess. He was dating a mom (not a problem), then she got a restraining order against him because he beat her up after she broke his Xbox because he was playing it too much. Then they both decided to ignore the restraining order and get married and have a kid together. They're divorced now.
Thieves
This afternoon when I discovered her and her husband were taking my money for our insurance policy even though they cancelled it back in October. They actively hid my notices I had received in the mail from the dmv as well. I'm honestly still trying to process it all.
She Trash
My brother told me about a girl he had been dating for a while and one evening they stopped for food on the way home. I think it was KFC. he said they had parked nearby in a parking lot and when she had finished she thew her packaging right out of the window. He demanded she got out to pick it up, and when she did he locked the doors and drove home without her, and she had to walk home, a good hour away. He had so many missed calls when he got home but he blocked her after that. (it wasn't late and it was a busy public place, so he didn't endanger her, just massively inconvenienced her).
That Night...
The night my husband (fiancè at the time) got home from a deployment, and a bunch of us were out celebrating. My friend had been pressuring her bf to propose to her for ages, but he wasn't ready. She followed me into the bathroom, started sobbing and declared she wanted a ring so bad she wished her bf would get deployed. I told her she didn't mean that but she insisted she did. She said she didn't care if it was dangerous, she just needed a ring.
I visited a different friend on a big drinking holiday. She started loudly commenting on other girls bodies (i.e. she doesn't have the butt for that dress, she's too fat for that, etc.) and wouldn't cool it. When it was time to catch the train back to her apartment, she declared she planned to stay at the bartenders apartment and wouldn't give me her keys so I could go to her place. (I hadn't known of her plan beforehand, and was not comfortable with it.)
We finally left, but she would not go to the metro. She acted like she didn't know where it was, and kept walking back to the bar. We eventually caught the last train of the night and she spent the ride whining that I made the holiday boring and making fun of a drunk guy near us who was trying incredibly hard not to puke. When he did (into a bag his friend held) she laughed ruthlessly.
We bad
I knew we were all "bad people" but I realized my best friend was fundamentally different from me when he started bringing his teenaged son with him on drug deals and smoking around him. Even at my lowest, I did everything I could to keep my kids away from that.
The Spot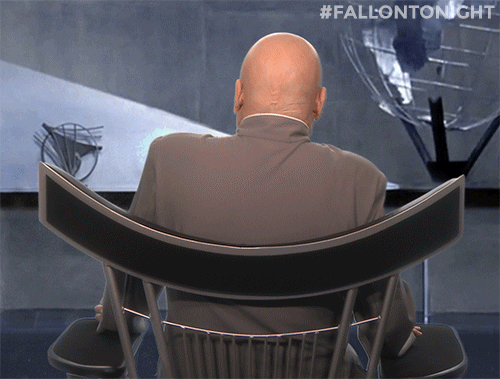 Dr Evil Lol GIF by The Tonight Show Starring Jimmy Fallon
Giphy
When he slashed the tires of another driver just bc "they took his spot." He wasn't my best friend to start with, and instantly became a non friend at that very moment. When he slashed the tires of another driver just bc "they took his spot."

I became friends of this guy about 4 years ago, he seem pretty normal, then he had a horrible fight with his roommate and police had to get involve, his roommate was bipolar and refused to take his medication, so I assume my friend was one right. Years has passed and this person has had a fall out with every single person that has lived with, police has been involved multiple times and this person still doesn't realize that HE IS THE PROBLEMATIC ONE, I'm sorry but if in 4 years 7 roommates or so have been awful and police had to intervene with at least 3 of them, maybe just maybe you are the one with the problem.
bad savage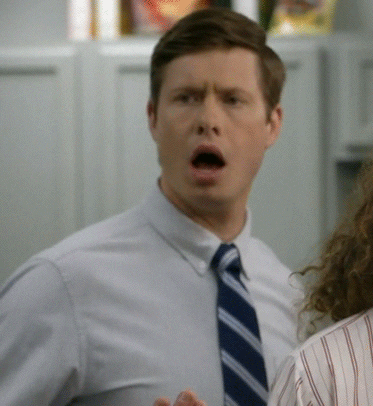 Anders Holm Wow GIF
Giphy
Freaking littered, just chucking garbage on the streets like it's nothing. I'm not friends with barbarians.
Want to "know" more? Never miss another big, odd, funny, or heartbreaking moment again. Sign up for the Knowable newsletter here.

Keep reading...
Show less