People Explain Which Things Immediately Trigger Red Flags For Them
What is that saying?
"People always tell you who they are the first time, so listen."
When you don't have to search for the signs because they're smacking you in the face, run and run fast.

People always give a few warnings that are impossible to hide.
And scams just don't have the bite they used to.
Like, who is sending money or their social security number to anyone on Craig's List anymore?
Redditor sencecore wanted to hear about the warnings we all catch onto quick. They asked:
"What's an immediate red flag for you?"
---
I always run when people tell me they're too smart for therapy. Sure. Ok.
Own Up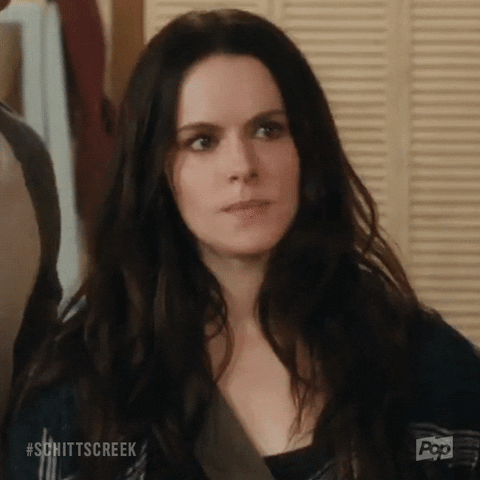 No Way Do Not Want GIF by Schitt's Creek
Giphy
"Someone who can't admit they're wrong. Or won't take responsibility for their decisions."
Psilologist
You'll be Rich!!
"Don't worry, it's not a pyramid scheme."
Dan-Defyno
"No, we're actually a multi level marketing business! So each person runs their own small business that is assisted by their recruiter, their recruiter's recruiter, and so on! It's totally different from a pyramid scheme because you can make real. money."
"Now sign on the dotted like for the $350 introductory package so you can test our products for yourself--and you'll want to test them so you can better market them!--and then sign here to order the $1500 starter sales kit. You'll get enough product to sell to three people, plus a DVD training!"
StinkyKittyBreath
Don't tell me!!
"Spoiling a show or movie.'
lllParZivalll
"I one time witnessed a breakup and the dudes final words before walking away were the spoilers to the entire MCU, and his before-that girlfriend was a huge marvel fan but hadn't watched a few of the new movies."
RicoDeFreako
"Someone spoiled the finale of the first season of Survivor for me. They didn't do a live show for the first season. I was taping it and was going to watch it when it was done. We had a regular thing on Survivor nights, we always watched after we got home. I have never forgiven said person, and it's been like 22 years."
MissPicklechips
Be Kind to the Staff...
"Being rude/argumentative with a cashier/customer service worker about a policy or rule they are made to enforce without choice. They. Don't. Make. The. Rules. Please, don't make their lives any more difficult than it already is. You wouldn't believe the kind if sh*t they have to deal with on a daily basis."
doopster77
Coin Problems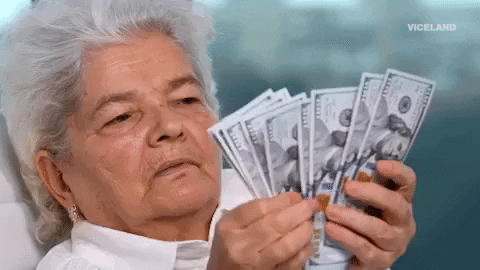 Pay Day Money GIF by MOST EXPENSIVEST
Giphy
"When they talk about or ask for money early on. Or when they suggest expensive dates and do not offer to cover them."
schetzo
It always leads back to the money. Never mess with the money.
Never Leave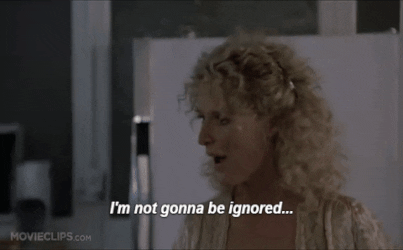 Glenn Close GIF
Giphy
"I can't accept it when people reject me or say no to me."
naayeeon
Gifted
"A person I've never met asking me for a gift card."
SinisterYear
"This literally happened to me yesterday. Granted I'd already had a few online convos with this individual a few months ago, but then out of the blue she msgs and up and asks me for help in getting a $200 Google Play giftcard."
JarusOmega_
Like it Is...
"When someone says 'I'm not mean, I just tell it like it is.'"
Greatsodiumreef12
"100%. This person won't take any responsibility for the effects their words or actions might cause, they just lack the empathy to do so. Or I don't know, but it's a HUGE red flag. Also, if you 'tell it like it is' to them, they go absolutely crazy. It's sad to watch because you realize that there's nothing you can do to snap them out of their narcissistic bubble."
GotMuchToLearn
"condemned"
"Nazi tattoo."
zardoz_lives
"Went on a couple dates with a girl. Seemed cool. Went into the bedroom and she took her shirt off, only to find a lightning bolt SS tattoo on her shoulder. She didn't think it was a big deal, however 'condemned"'what it meant. I noped out of that as fast as I could."
RoosterDad
Worst of it...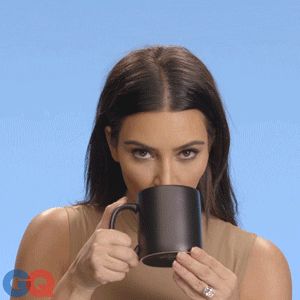 Kim Kardashian Drink GIF by GQ
Giphy
"If you can't handle me at my worst, you don't deserve me at my best."
griffmeister
In the Shallow
"Asks if I'm up for a drive to the woods outside of town late in the evening after dinner to help dig a shallow grave for unspecified purposes."
Southern_Snowshoe
"One time i was talking to this guy had really liked. And he asked me out and said: 'So I was wondering if you ever wanted to go shooting some time? It's a private area and a bit remote, about a 45 minute drive from our town.'"
"I of course was suspicious over his wording and he caught on and immediately was apologetic and began to over explain. saying since i liked guns he thought it would be neat and an interesting first date. i felt so bad because he didn't mean it that way but it sounded SO off initially lmao."
treeesaa
Not too Hard
"When a company says 'work hard, play hard;' that means they expect you to put in over 40 hours of work and have no work-life balance."
SnooPies2925
"You can have a work-life balance. That's why they're having volunteer and social events outside of work you can attend."
"For instance one of my past bosses wanted drag us all to a Pride event they were sponsoring. I was like, 'we're already working over 45 hours per week without overtime pay and now you want to take over our weekend!' We did not attend the LGBT event and the bank's photo op moment in the paper was a little smaller."
misogichan
"I once dated a girl who was obsessed looking for red flags. which is ironically a red flag, these types of people go out of their way looking for problems."
wldamonZ
"My last GF did something like this. Constantly talking about manipulation an how X did Y and what I was doing was manipulative."
"My friends pointed out how I was being gas lit by this girl hard. She then broke up with me to be with my room mate, which burned terribly to the ground. She wondered why she had little contact with family and friends as well. She constantly blamed them for character flaws and her own problems."
Bure_ya_akili
Be Clean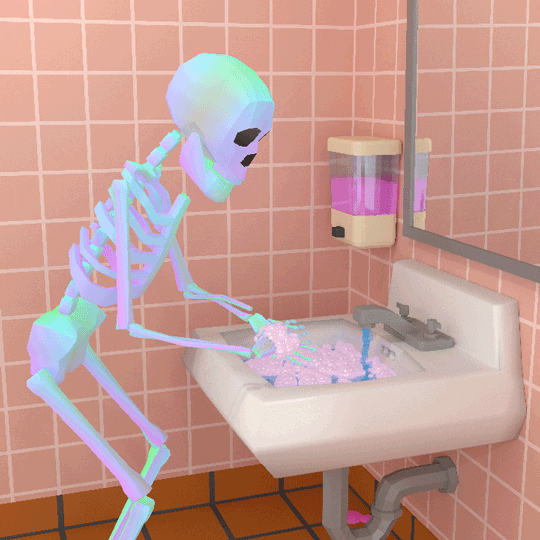 Wash Hands Reaction GIF by jjjjjohn
Giphy
"Whenever someone walks out of the bathroom without washing their hands."
1Shadowspark1
BOOM!
"Love bombing."
Gymrat1060
"I am regretfully guilty of this. I was often single so long that when I found someone I smothered her in texts and calls and wanting to hang out. An ugly mix of fear of being alone and lack of self esteem."
shellwe
"Too much affection too fast. I once dated a girl that started calling me babe and saying I love you within only one week of knowing me."
Gymrat1060
"mud season"
"Carpet in a bathroom."
retrofunkus
"The only dive bar in the town where I went to college was in the middle of nowhere. Both because it was a bathroom in the only bar, and because we live in a state where we have 'mud season,' the carpeted bathroom was horrifying."
wampastompa09
"My house had 3 layers of carpet in the bathroom, because the floor was freezing. The bathroom had been built out onto what had been a porch so it was over a poorly insulated crawl space. But still."
Renaissance_Slacker
You're Too Much
"Someone who is always complaining: about their job and coworkers, about their friends, about the server that was too slow etc. It's exhausting being with someone who is always so negative and I've found that people like this often blame others for all of their troubles in life."
verbl17
Shut Up!
"Talking about their ex too much."
Silly-Tonight1839
"This depends. I'm just starting to date after 18 years of marriage. Most the men I date have also been married. These are people who were part of our lives. Not talking about them would seem weird. They probably appear in a lot of your stories of how you became who you are now. Now complaining about them the whole time or appearing to still be in love with them would be a red flag."
Coconut-bird
Just Eat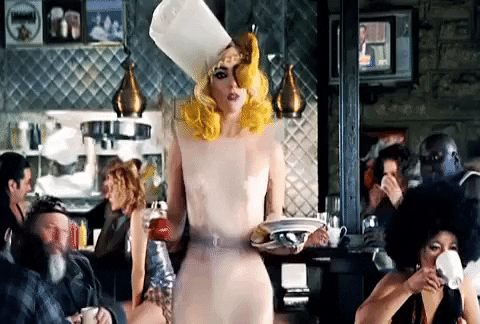 Music Video Mv GIF by Lady Gaga
Giphy
"When someone is rude to a waitress/waiters. About the quality of the food."
Cute_Advisor_9893
The End Result
"I've spent my life ignoring red flags on the basis I have a tendency to overanalyze everything and make bad decisions through perpetual indecisiveness. The end result is sure I've met some of the worst sorts of people in the world, but I've also met some of the best. Red flags definitely exist for a reason, but sometimes people have just been through hell and still bare the scars."
AnonyMouse-Box
All of these red flags, and warnings. But will the rest of us listen?
Want to "know" more?
Sign up for the Knowable newsletter here.

Never miss another big, odd, funny or heartbreaking moment again.
Medicine is a difficult profession. Thanks to the wonder that is human nature, healthcare workers are subjected to incredible Darwin-award-winning scenarios daily, so it's no wonder that many of them feel the need to go home and scream into their pillows at night. From self-inflicted injuries to dangerous prescription misuses, these Redditors revealed the most facepalm-worthy patients they've ever encountered.
But be warned: They'll all leave you wondering how we've survived this long as a species.
In almost every interaction with a Karen, there will come a point where she (or he) will ask to speak to the manager. They seem to think that if they over others and just act a fool, they can get what they want—but the following managers REFUSED to let these Karens get away with their inconsiderate antics.
In the United States, it's no secret that sex education for minors is inconsistent at best.
But some people learned very unexpected stories about how babies were made, and those stories had a way of making a lasting impression.
Curious about other's stories, Redditor ILoveYourCat asked:
"How did you think babies were made when you were little?"
One Time's the Charm
​"I knew babies came from sex as a fairly young child. My parents never sugar-coated that. But for some reason, as a kid, I thought you only had to have sex once to have multiple pregnancies. I seriously didn't fix that misunderstanding until early middle school."
- Crazey1988
"At some point, when I finally accepted that you had to have sex to have a baby, I thought the only time people have sex was to make a baby, and it only took one time to get the job done."
"Then when I figured out teenagers were having sex, I thought you had to be married and have sex to make a baby, but then when my unmarried cousin got pregnant, I was just confused."
"But I was sure my parents only had sex four times, and then when my mom got pregnant with number five, I thought, 'Wow, they did it again.'"
- Raw_Combination_438
Stealing Storks
"A stork delivered them, of course. What the f**k, lol (laughing out loud)."
- Dells51
"Storks... I thought people trained them to steal babies from a factory and you would leave special treats on your doorstep as payment and encouragement for the stork to steal one for you."
"I was scared to death of birds for the longest time and would have a tantrum at the zoo when I saw a flamingo."
- No_Finish_3144
Young Conspiracy Theorist
"The government. I used to think that we lived in a totalitarian society and that the government was in complete control of everything."
- bebotak**t
"I thought the President sent people their babies when asked by mail."
- GustavoAlex7789
Scheduled Baby Delivery
"The women in my family explained to me at the age of six that a doctor calls you sometime after reaching adulthood at the age of 18 to schedule a baby delivery date."
"The husband either pays to schedule the appointment or the government does after verifying that you have been married and financially stable for quite some time."
- Lokikat00
Marital Kissing
"When two people kissed."
- Short-Reality7353
"I thought the same thing, but I understood that when my mom gave me a kiss, there was no risk. Being someone raised in a very Christian background, I assumed that when you got married, God made kissing a reproductive act."
"Since I made this assumption, I remember questioning why teenage pregnancy could possibly be an issue."
- meuserj
The Ultimate Christmas Gift
​"I thought Santa was bringing them."
- NorskoTheScorpion
"He was. I mean, Christmas comes but once a year..."
- Nouveauuuu
"I MAY NEVER ENJOY CHRISTMAS AGAIN."
- NorskoTheScorpion
A New Meaning to 'Forest Friends'
"When I used to ask my dad where I came from, he'd say he found me under a rock in the forest. Of course, I would go look for babies under rocks, too, but all I ever saw was dirt and those rolly-polly pill bug thingies."
"It was so gross thinking babies were just found THERE that I was actually relieved to find out how they were actually made!"
- melodie-artist
Pregnant By Proximity
"I thought women got pregnant by just being around a man, and I was always confused about what would happen if a woman still lived with her parents or dad after she's an adult."
- ILoveYourCat
Coming of Age Story
"I thought it was a 'just happens once you reach a certain age' sorta thing. As a woman, I was terrified because pregnancy sounds like the most awful thing, lol (laughing out loud)."
"(I know the end result is worth it but even as a 31-year-old, I'm like, nope.)"
- BansheeShriek
Sounds Plant-Based
"I thought they grew like a seed inside the mother's belly."
- maclaglen
"Technically, that's true."
- ManagementFresh4960
"Watermelon seeds."
- bravovice
"Well, not like that."
- ManagementFresh4960
The Power of Marriage
"My mum told me you couldn't have a baby if you weren't married. Note that she said 'couldn't', not 'shouldn't'."
"When my unmarried cousin was sleeping a lot my mum told my aunt 'she's having a baby'. I thought 'she can't be having a baby, she isn't married.'"
"A couple of weeks later she had an engagement party, quickly followed by a registry office wedding. She had a baby a few months later."
- MolassesInevitable53
Baby Trees
"I thought they grew on trees. True story."
- 8inchsalvatorre
"Baby trees, lol (laughing out loud)."
- ILoveYourCat
"I was surprised when I learned how it really happened, lol. I was like, 'You mean there are no trees?' And Mom just shook her head."
- 8inchsalvatorre
They Were Just There
"I don't recall a time where I gave the matter any thought without knowing the reality of it."
"Like, literally, until the day I was first introduced to the concept of birth, I don't think I cared where babies came from."
- N_Who
"Right, the little guys just EXISTED."
- Mizar97
Educated Is Best
"I asked my mom and she told me the truth."
"Educate your kids, folks. They can handle it."
- Bite_Me_23
Spontaneous Babies
"I didn't... They just showed up, honestly."
- badguywindow
"That's what I thought. I was terrified as a little kid that I'd wind up being a teenage mother because I thought it just happened spontaneously."
- dinosore
"Exactly what I thought would happen. Like one day you were just, boom, six months pregnant."
- badguywindow
While these responses might be funny, it's an important reminder of an area in the educational system that's often lacking.
But in the meantime, while the system's curriculum is getting sorted out, at least we can take comfort in the fact that we weren't alone in believing these tall tales.
What is it that makes people confess their deepest, darkest sins to millions of strangers on Reddit? While we may not know the answer, we do know that the following confessions run the gamut from funny to salacious to nasty nightmare fuel. In fact, you might want an Ouija board to send some of these skeletons back to the closets from whence they came.