Warning! Non-stranger danger!
That is a real thing, you know? We tend to not be as self-aware about warning signs and red flags in relationships. Why is that?
Is it love? Is it lust? Is stupidity? The answer is all of the above.
Sometimes we refuse to see what is right in front of us.
Other people see it and try to tell us, and we say they're the crazy ones.
The late, great poet Maya Angelou once said, "When someone shows you who they are, believe them the first time."
The warnings are there, you don't even have to look that hard.
Redditor Expensive-Bad-1111 wanted to compare notes on what to look for as a warning when it comes to matters of the heart and humanity, they asked:
"What is a red flag that most people are unable to see early on in a relationship or while dating...?"
I can't tell you how many times I ignored red flags.
LOL (NOT)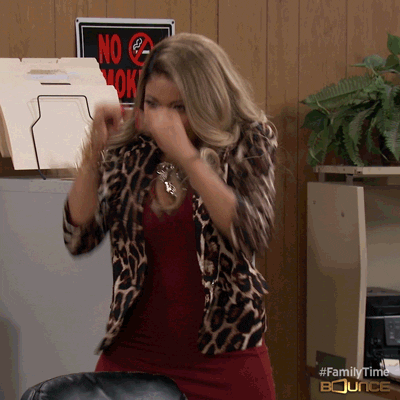 Threaten You Want Some Of This GIF by Bounce
Giphy
"The jabs they claim are just jokes." ~ FreeMindRestFollows
I cut him off...
"Keeping the relationship a secret. Actually hiding it from his/her friend to the point no knows. Not private... secret." ~ Verdigris000
"I had a guy do that. We went to high school together. He knew my family, I knew his. A few years after graduation we reconnected. He wanted to keep it a secret. Why? You are not married, I am not married. He wanted to have sex with me, but he didn't want to define our relationship. I cut him off. I am not a booty call." ~ Bris50
Maybe she's perfectly happy?
"Cutting you off from your friends, and not permitting you to socialize without them. Recently lost one of my besties to a new beau who won't let her out of his sight. We'll catch up when it all goes south." ~ Stormallthetime
"This happened to a friend of mine at University. She was 18, was part of my friend group, and literally lived in our room. Anyway, there were some older uni students who ran the hostel we stayed in and the guy who lived in our block would hang out with us quite a bit."
"It turns out he was only hanging out with us because he was interested in her. They ended up going on a few dates, which we thought was 'cute' because he seemed like a nice and funny guy, but then we never really saw her after that. The last thing I remember her telling me is that, he had written a list of 20 rules for their relationship, one of which stated that they must spend at least 2 hours of quality time together everyday."
"Apparently they are still together, but I still feel like we lost a good friend and that he robbed her of just living a full life. He was in his mid 20s and was also her first proper bf… Maybe she's perfectly happy? But if I had a bf for a few weeks that wrote rules for our relationship, it would definitely not be a relationship!" ~ Wooowaaat
Liar
"My ex called herself a pathological liar and told me she would never lie to me, and cried to me multiple times over the phone begging me not to leave when i told her to chill out and I'm not going anywhere. 'I was a bit naive since she had never really hurt me at that point."' ~ KimJongUf_
The Boss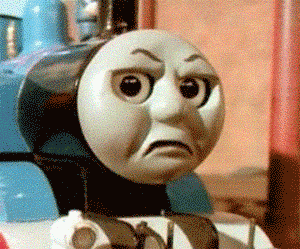 Not Funny No GIF
Giphy
"When one person always determines when time can be spent together. If it feels like you're always the one compromising to find time together walk away it's not going to go well." ~ AudienceNervous1665
There is a difference between suggestion and control. Learn it. Fast.
Trivial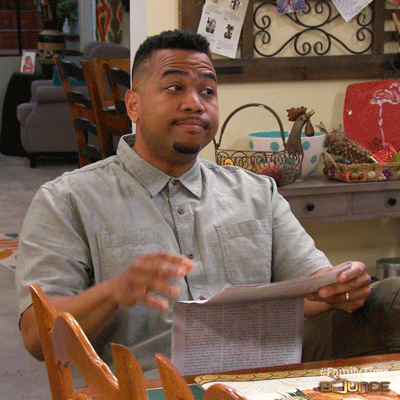 Go Away GIF by Bounce
Giphy
"Dismissing your feelings as trivial. A person who actually cares about you would consider your feelings about things as well, or at least attempt to understand." ~ Affectionate-Feed538
"forgetting"
"Always having strange reasons to not want to see you, "forgetting" your plans, being defensive or bit of a stand-off."
"Edit: I've seen a few people suggest and tell stories about memory issues or responsibilities that demanded full-time attention, and I just wanted to clarify that the case with my ex doesn't relate to any of these. My ex simply didn't have respect for my time or feelings and was just using me for sex when she was bored." ~ Cyanide_Revolver
Suggestions...
"When everything revolves around what they want to do. Their job, their social life, hobbies, where they want to live, go out to, go on holiday to, until you get to the point where you don't even know what you want to do anymore. It starts small, but builds quickly and you might not realise until it's too late."
"When you make suggestions or organise things it's usually met with negative comments, or the other person acting like a spoilt brat because it's not good enough, never good enough, so you just don't bother anymore." ~ MadamTheadoramoon
Besties
"Trying to take over your best friend (visiting them without you, confiding in them, telling them one sided stuff about your relationship). They are making sure you don't have a support system." ~ trs58
"My ex did this with my mother. Texted and messaged her, suddenly had the same hobbies as her so they hung out sometimes. I told him I didn't like it and he made it seem like she was the one saying hello all the time and inviting him to go fishing or whatever."
"It's hardly noticeable on its own but it is one of the things I can now identify as unsettling when I look back and see it in the context of everything that was going on. Like I swear he was trying to get me pregnant while I was between jobs and to get me to move to his hometown where I knew no one." ~ gagrushenka
Common Themes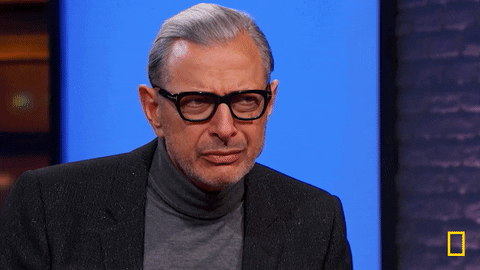 Tell Me More Jeff Goldblum GIF by National Geographic Channel
Giphy
"If they keep complaining about multiple exes. In those situations, they are the common factor." ~ TheVantal
Walking away can be difficult. But it can also be the smartest thing you ever do.
Want to "know" more?
Sign up for the Knowable newsletter here.

Never miss another big, odd, funny or heartbreaking moment again.
Keep reading...
Show less
Moment of honesty: some connections are just NOT worth it.
Friends are in your life for 'a reason, a season, or a time' ... and some of you should have called time a whiiiiiile ago.
Reddit user 'Jojosiwasbadussy' asked:
"Hey people of Reddit what was the 'hell nah I'm out' moment in a new friend group?"
A good chunk of us will read through these answers and see situations we recognize. Some of us will see situations we tolerated, or made a different choice in.
We're going to talk about your experiences at the end, first it's time for Reddit to get all red-flaggy.
Want to "know" more?

Sign up for the Knowable newsletter here.

Never miss another big, odd, funny or heartbreaking moment again.
Keep reading...
Show less
Everyone's tastes are different, so every relationship should be different.
It's within those tastes that a relationship can be special.
What works for you may not work for others, and that's totally fine. Not every connection should be the same.
The attributes you see and are attracted to shouldn't be something you hide away from because they aren't other people's cup of tea.
Even when its considered undesirable to the general populace.
Reddit user, TaxiDriverThankGod, asked:
"What is seen as a red flag in dating which you believe is actually a 'green flag'?"
Turns out if you're honest on a date, that can sometimes be misconstrued as a "red flag."
Strange, isn't it?
Why Wouldn't You Want To Go On Another Date?
"Being excited to go on another date, immediately."
"Could be codependency, or it could be that you're genuinely that interesting to her. Why wouldn't I want to spend a lot of time with someone I like?"
uselessthrowawaydude
"Yeah it's weird that society expects people to act like they don't care that much when dating."
vercetti87
Know Where They're At
"Discussing life goals and future desires such as kids, marriage, work or education within the first few dates. Some people think it's to heavy for getting to know someone, but to me nothing is more freeing than knowing the expectations and goals the other person has set so we can both make an informed decision."
4Gotten1

"Yeah I've had friends who got engaged really quickly and I've asked them about things like if they're gonna have kids, where do they want to live other things like that and they admit that they haven't talked about it at all. Like you need to know about those things before you marry someone."
Mangobunny98
Don't Talk Over Them, Though
"Depending on the situation, oversharing. Some times you just gotta put it all out there right away and if they don't like it, you're not wasting your time."
Cyndas-quil

"First four words are super important in this one."
"Two cases in point from dates I went on. First was she never actually asked me anything about me. "Overshared" was more like "only shared", the whole time. So what I took away was "It's all about them"."
"Second was too pushy about themselves, oversharing their opinions rather than their life conditions. Takeaway there was 'If they are already making me uncomfortable, they are going to make others uncomfortable too'."
"And I had enough time with my own self-confidence back in those dating days, didn't need help making it harder."
"Pretty sure I dodged a bullet in both cases."
the_original_Retro
These rules have spread far and wide, infiltrating the minds of people who just want to make a simple connection.
"Don't do this," or, "Don't do that," permeates through every moment.
When all you have to do is be in that very same moment.

Don't Hide From Your Issues
"Being honest about issues like mental health problems - most people see that as get the hell away from me, but I think it's a sign of honesty, and the fact that they were willing to tell you means they're probably pretty trusting and kind + you know what to expect in a relationship (granted this isn't always true, and sometimes it's done in an attempt to garner sympathy)"
MedohVah
Let The Silence Hold
"Running out of things to say. It's a good sign that the person you are with is comfortable not jabbering"
SlapDickery
"If you can feel comfortable with them in silence, that's a green flag. You don't necessarily want the silence to be due to lack of mutual interest, but it is important that not every moment needs to be filled with speaking."
omgtater
Find That Person With That Passion

"Hardcore hobbies. Nerds make great lovers."
RedneckNomad
"I've met my favorite lovers through medieval reenactment."
Kataphractoi
Don't let a preconceived "red flag" stop you from making a connection with someone.
Awkward First Date? Wait It Out And See
"Being bad at dating in general. Dating and relationships have completely different skill sets."
"One requires timing and guarding your information and trying to show your best self and not being too weird and handling these various interested people while the other requires opening up and sharing your true self with just one person. Totally different skill sets."
"People who are terrible at dating might be just great at being in a relationship, ya know?"
TommyTuttle
Able To Stay Offline

"Being off of social media apps or limiting phone use. Most women I was interested in would ask me for my instagram or facebook and when I replied I had neither they looked at me like I was some kind of weirdo, one girl even asked if I was a serial killer"
Lobsterboypeterson
Want To Be In A Relationship? Be In A Relationship.

"Being straightforward and open about how you feel about the other person."
"Friend of mine recently went on long, involved dates with a guy for over a month (like kayaking and music festivals), he sometimes seemed distant and vague, she finally just texted him 'I like you and I'd like to keep seeing you and see where this goes and if it developed into a relationship. I'm not getting a clear read off of you. How are you feeling?'"
"He told her she's great and he has fun but he's realizing he doesn't really want to be in a relationship right now and committed to another person, he likes that he can prioritize possible plans with friends first and then if they fall through he can maybe go on a date."
"It sucked, but was honest and she stopped wasting time and growing feelings with somebody that didn't want the same thing. But her family gave her so much sh-t and said she 'scared him away' and 'of course he's going to say that!'"
"He's a grown man in his mid-30s, not a baby deer. If he can't handle a friendly check-in on how he feels about a growing relationship then he is correct, he is NOT ready for one!"
shellybearcat
Know what you want when you go out on a date. Don't be afraid to shy away from who you really are, because if you don't, and the other person reciprocates?
Then that's a meetup worthy of a follow-up.
Want to "know" more?

Sign up for the Knowable newsletter here.
Never miss another big, odd, funny, or heartbreaking moment again.
Keep reading...
Show less
We all need work, in fact, people are desperately looking for jobs.
However, not all interviews go as planned... and sometimes the interviewer is who needs to find different employment.
You know you can tell from the interview whether or not it's a good idea to stay or run like you're on fire.

Redditor u/JimmySaulGene wanted to hear about all of the times we've peaced out of meetings because the red flags were just too glaring, they asked:
People who walked out of a job interview, why did you do it?
Want to "know" more? Never miss another big, odd, funny, or heartbreaking moment again. Sign up for the Knowable newsletter here.
Keep reading...
Show less
When reflecting on failed relationships, do you ever wonder if you've missed any indication the person you used to share a bed with was not a good match?
They say hindsight is 20/20, and it is true in many cases.
When we are blinded by infatuation or lust, many lovers tend to dive right into relationships with their blinkers on only to realize later they may have missed the telltale signs they were going nowhere fast.
Curious to hear of dating experiences from strangers, Redditor OrangeDunsonaK asked:
"What 'Red Flags' did you totally miss in your past relationships? And why?"
A person's lack of trust in a relationships is indicative of a larger issue.
Checks Phone
"She insisted on checking my phone all the time, but I was never allowed to touch her phone, ever."
Phone With X-Rated Content
"when one month into the relationship I discovered nudes of other women on his phone and that he still had Tinder. when three months into the relationship he went though my text messages and read through old conversations I had with someone before I even started seeing him and somehow made me feel guilty about it, and four months into the relationship when he cheated on me for no reason other than that he could in the moment and he was drunk. it took me three years to break up with him."
Addicts who will not get help are bad candidates for love.

It's Not Up To Us To Change People

"I was too new to realize that you can't 'fix' an addict."
– sabboo

Serial Drinker
"That somehow there was always a good reason to drink. Later he became lazier and stopped pretending to have a reason and just drank the whole time out of habit."
– Annabenc

Appropriate Metaphor

"I'm half convinced zombies are a metaphor for addicts. They look like your loved one which why you don't immediately recognize them as a bottomless pit of hunger that will either get close enough to try to bite you and turn you into one of them or simply tear chunks out of you until there's nothing left."
Mommie Dearest

"I married a mom's boy. I didn't see the problem at first but things got weird quickly. She controlled him and our marriage."
"It took 15 years and couple of kids, but I left that situation. The funny part is, after the divorce, she and I got along quite well."
– 629mrsn

Gaslighting is a common problem in relationships that people unfortunately are unable to identify early on.
Getting Territorial
"He 'didn't get jealous' but he also didn't want me to hang out with male friends. Or, in fact, other people in general. One time he came to pick me up from the cinema, saw I'd been there with a friend, and got so mad on the drive home that he punched the steering wheel. That was...a thing."
"He also took advantage of my mental health problems to not only gaslight me but to make him look like the better person and to make me out to be crazy. I didn't realise the extent of it until ages later when I was in a healthy relationship! Lesson time: if someone is constantly making you feel uneasy and vulnerable, they are not your friend, let alone your partner."
– Botentbo

Foreigners Explain Which Parts Of American Culture Seem Strange | George Takei's Oh Myyy
Textbook Move
"YES. The whole 'I'm not controlling you because I'm not directly 'forbidding' anything; I'll just find ways to emotionally punish you after, until you can't muster up the energy anymore' game. A classic. Your world shrinks month by month, seemingly by choice, and one day you look up and realize you have nowhere else to turn. Textbook."
"If they're yelling anything like 'I'm not controlling!' or 'I don't get jealous!' at you, it's a red flag. This is NOT a debate that needs to happen in healthy relationships. You're not crazy, you're just being gaslighted. Sure sign to GTFO."
Mental Health Denier
"First bf I had, he was 24 I was 18. Was the only person outside my family who I told about my depression after I was diagnosed with it. He said that was a fake disease. Because this was many years ago and on the media, there wasnt much info about it like nowadays, I believed him. One time he went out with me and my sister, he took us home but he was extremely wasted. He crashed against a wall and the car was a total loss."
"At that moment I felt like sh*t because of his car and because 'this wouldnt have happened if he wouldn't have taken us home'. Months later he used to laugh about the accident because his parents bought him a new car. He was always joking about how we 'defeat death', and later confessed to me that he knew the brakes were not working properly that night. I was so f'king pissed cause my sister and I could have died. Overall the guy was a complete a**hole and I am glad we only dated for 9 months. After that I have never dated with anyone who drives after drinking, nor with anyone who believes mental health issues are fake."
Analyzing Happiness
"The constant teasing and diminishment of what made me happy wasn't a misunderstanding. I wasn't miserable because I just needed to lighten up. I didn't realize it at the time because I didn't realize I grew up with a parent who did that to me, so I though this was normal behavior and I was bad for not appreciating it."
They were pretty much difficult people to live with.
I Just Want Muffins
"Yeah my first red flag... I liked to randomly buy muffins from a shop below us. They were like 1.50 and delicious. Would buy them maybe twice a week at most. Boyfriend told me to stop buying muffins that I was waisting my money on junk food and they aren't healthy and I'll get fat. Wish I would have stood up for myself then. Cause who the f'k cares if I want to buy myself a yummy snack once in a while."
"That was the first thing he tried to control. Followed by about 2 years of emotional abuse and sexual assault. Similar to you, couldn't do anything right. Would stop saying I love you but said, 'I maybe could love you if...' If I tried to get him to stop touching me he'd throw a fit. Dude, you've been rubbing my boobs for 2 HOURS. Terrible. I got out but the abuse sticks with you. I'm really sorry sorry for your trauma."
Never Satisifed
"She complained a lot of things and had often strong opinions, i liked it in the beginning and thought she just has "pepper in the buttocks". Well she just liked to complain a lot and no matter why i did, i could never get her fully satisfied."
No Motivation
"Complete and total lack of ambition. He would complain about his job and finances, yet did nothing to change his circumstances. I would tell him to take advantage of his days off start some classes or courses that would help him in the future, I told him I could handle us financially until he was done and when he was done it would be my turn…His days off were spent playing video games and smoking weed."
"We would talk about all the dreams we had for our future. He was supportive when we talked about it but when I started putting in the work, getting promotions, bringing in more money, he became resentful. I would tell myself he was in a funk, it was just a phase, NOPE this was a personality. He couldn't walk the talk."
"6 years of missing this enormous Red flag went by…but when I left, everything I had worked towards was coming to fruition."
– nonafett

Not People-Friendly
"He didn't have any friends. I thought he was a misunderstood loner but he was actually just hard to be around."
Many in the thread said red flags are often there but are ignored.
This was true for a friend of mine who was in an emotionally abusive relationship. She recognized all the signs telling her she needed out of that relationship, but she stayed with him because, "he was working on changing to be a better person."
She held him to that promise for three years and realized he was not making any effort to change at all, but she refused to see it because she "loved him."
She eventually left him and is now happily married. Her only regret was the fact that she wasted a lot of time ignoring what her gut had been telling her all along.
It was a good reminder we should trust our instincts more.

Keep reading...
Show less