Some relationships are doomed from the start.
But this might not always be obvious to the couple in question.
Sometimes, a relationship could last for months, even years, before one defining moment makes it clear that there will not be a future.
These moments might be things people can laugh about a few years later, or things they make every effort to rid from their memories.
Redditor donutnolikey was curious to hear the moment other members of the Reddit community knew that their relationship was dead in the water, leading them to ask:
"What was your "OH HELL NAH" moment in a relationship that made you leave?"

People are not always who they appear to be.

"I dated a guy who's ex left him randomly one morning, kissed her goodbye for work and came back and her sh*t was gone."
"Changed her number, and moved back home."
"He never talked to her again, I thought it was super sad and messed up for what she did."
"He use to wake up in the morning crying over her, I pathetically just comforted him."
"But one day I woke up to him emailing his ex girlfriends mother saying he was going to come down to Seattle and kill them all!"
"It wasn't much later I found out he was served a restraining order from the family."
"Now I see why she left without saying goodbye."- Tay14073.
"We were making out at his house and he kept pressuring me to have sex."
"I was still a young, naive virgin so I refused."
"We started watching a movie instead."
"I went to the bathroom and he stole my car keys."
"Once I was back on the couch he started trying to take off my clothes."
"I was scared so I grabbed my purse to leave."
"That's when he jingles my keys."
"He said I could have them back once I slept with him. I just ran outside and called my dad."
"My dad showed up and threatened to beat his a** if my keys weren't returned."
"Got my keys and got the f*ck out."
"He continued to stalk me for the next 7 years."- UnicornQueefsGlitter.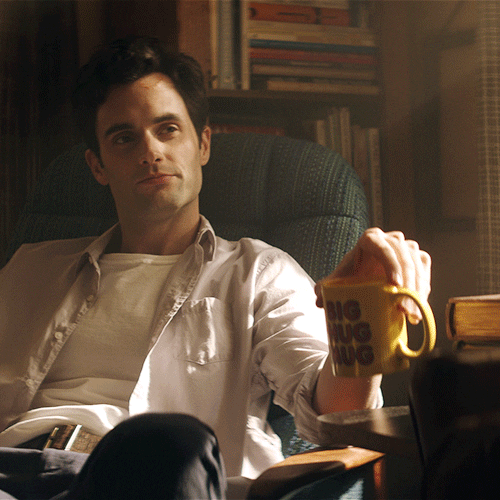 happy in love GIF by Lifetime
Giphy
Couldn't wait to get married.... to someone else.

"She stole my car, drove it from Washington to Las Vegas, and married a guy she met on Xbox Live so he could get residence."- Reverend179.
Came back an entirely different person.
"She went on vacation to have a spiritual awakening by doing drugs in the jungle and came home accusing me of being a demon."- Modifiedpoutine.
"There was a lot of crap but this was the final straw."
"I locked the door before going to bed one night when he was out late with friends."
"He had lost his house key and never bothered to mention it, which was somehow my fault."
"He woke me up by banging on the window and when I let him in began screaming and throwing things at me."
"Telling me to pack up my sh*t and leave and locked me out of our bedroom."
"I slept on the couch."
"Next morning he acted completely normal, like nothing had happened."
"I was gone that day because I no longer felt safe."- swiftsafflina.
More than they could handle

"I woke up at 3am to my partner of 11 years muttering at me when he thought I was asleep."
"His tone was so dark and disturbing I felt that if I hadn't woken up to hear him I may not have woken up at all."
"He wasn't loud so maybe it was the way he was speaking that made me wake up like I did but my brain was immediately on high alert."
"I snapped awake and alert in an instant and just knew that I should just stay still and quiet and not let him know I was awake."
"What came out of him where all sorts of wild accusatory delusions spat at me with so much venom that 6 years later I still clearly remember the feeling of dread that washed over me."
"My whole body was weighed down with it."
"Our relationship wasn't a great one by any means but it was the first time I genuinely felt afraid of what he would do."
"I was afraid to speak up but also afraid that if I stayed quiet and let him keep on his rambling that it could progress into something worse and if it came to it I could never have fought him off."
"That's when it really clicked to me how seriously he needed professional intervention and that I was not only unable to help him but also that I needed to get out from under the same roof as him as soon as possible."
"Paranoid schizophrenia is a b*tch and the available mental health care in our area is a joke."- Wonkeynut.
Delayed validation.
"She crawled through my doggie door at 1:30 am, went through my phone, and then asked me why I was talking to another woman."
"Oh, I forgot to mention that I broke up with her a month earlier."
"We were not in a relationship when she pulled that stunt."- OLPopsAdelphia.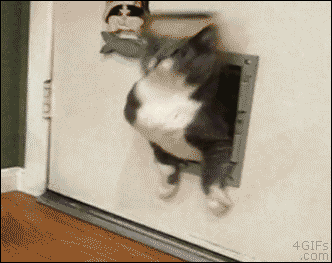 On My Way Cat GIF
Giphy
Over sharing?
"My ex would tell me about all the dreams he was having about killing me in vivid detail."- slightjudgment_.
Gaslighting, much?
"My ex would lie about sh*t and make me question my own reality."
"F*ck you bruh."- Suwaveh.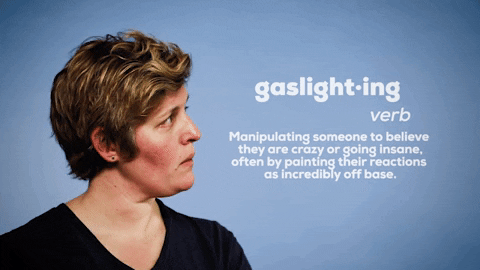 sally kohn gaslight GIF by The Opposite of Hate
Giphy
Lack of sympathy.
"Ex wife started an argument with me one morning when I was headed to the funeral of a childhood friend."
"I asked if she could not do this right now."
"Her response was "ohhhh, poor you."
"That was the beginning of the end."- Slydermv.
There are those who look for a sign, as to whether or not they should stay in their relationship.
And when their sign is as bizarre and unsettling as several of the above stories, it might make them all the more grateful to have gotten out when they did.
Want to "know" more?
Sign up for the Knowable newsletter here.
Never miss another big, odd, funny, or heartbreaking moment again.

Keep reading...
Show less
We all like different things. That's what makes being in a relationship so wonderful. We find oursevles attracted to the unique and varied qualities in another person.
It's when those qualities turn toxic, leading to miserable days and long nights, that you should probably take a step back and wonder if this relationship is right for you.
Thankfully, the internet and men the world over are ready to tell you what, in general, you should be wary of.

Reddit user, ObjectivePin5704, wanted to know what to keep an eye out for when they asked:
"Men of Reddit, what uncommon red flags in men should women be on the look out for?"
Right up front: Don't date men like this.
Putting On One Face...
"If he is a jerk to your friends or other people, but can also be excessively charming."
SoonToBeExMo13
"All my sisters a--hole boyfriends"
"He is sweet when we are alone"
cbeiser
...Only To Reveal Another
"If he is excessively charming to everyone, but a dick to you"
legendariel
"This one for me as well. It can be so dangerous."
"My ex told me his extremely abusive father was super charming outside the house and when they sought help, no one believed them because his father was "too nice to do that"."
farty_mcfarts
I Just Won't Drink That Much. I Promise.
"angry drunk"
Sasquatchii
"Also angry drunk who insists on driving while drunk."
traumatransfixes
A personality is always something you should be aware of, but don't fret. As long as you're trying to improve, there's always hope.
Then there's men like this.
Nothing Going On
"When I worked at KFC, there was a girl whose boyfriend would stay parked outside the door the during her entire shift. That is not something I've seen commonly and it's a HUGE red flag."
LobotomistPrime
"That's both a MASSIVE red flag and kind of sad at the same time, imagine having nothing going on, no hobbies, no interests, no chores so much that you can afford to do that,"
"Plus this pretty much guarantees that the guy doesn't have a real job and the poor girl has to support her stalkerish manbaby of a boyfriend on a fast-food worker salary since he's clearly got nothing going on"
IShallPetYourDogo
Cannot Carry On A Conversation
"Immediately shutting down when you try to discuss anything "deep" or potentially problematic in the relationship."
chethedestroyer
"I know someone who does this, drives me crazy, I'm like, "Let's work on this together!" and they're like, "It's impossible for us to change!""
"Sigh..."
PlumbumGus
Can Never Say You're Sorry
"Inability to apologize"
PM_meurbewbs_nbutts
"And not really apologizing. "I'm sorry you felt I was being/doing x but I wasn't." Yeah, that's not really an apology."
WithoutDennisNedry
Look For The Subtle Shifts
"If their personality changes after the first few months and you start to feel like you are walking on eggshells most days, there is a good chance they have masked who they really are and where only being who they think you want them to be."
"This can be a sign of an emotional abuser and you will hold on to 'the true them' believing they are just going through something and you can bring them back to how it was."
"You can't. Run"
Blue_peppercorn
Trying To Be The "Alpha"
"dudes who try to humilate other dudes in front of women. also, related: dudes who backstab and talk sh-t about other dudes to look better in front of women"
halfmeasures611
"Or slightly related again, guys who are "just joking," or "trying to be funny," while putting others down."
bcnewell88
"This is my favorite. I'm a female, but I keep an open ear for this sh-t among men and woman. One of the strongest signs of a low grade person.People tell on themselves all the time if you're paying attention"
Repulsive-Positive30
What if it's something you had never considered? A trait you could never foresee coming?​
It's Okay If They're Better Than You
"Someone who can't accept your accomplishments."
"Don't be with someone who feels the need to compete with you or can't accept that you've accomplished your goals."
"My wife is a Doctor; I'm a fucking idiot! I asked her what made her want to marry me. She said, "You took time to praise my accomplishments and made me feel important—all while struggling yourself."
OLPopsAdelphia
Paints An Interesting Picture
"All the comments here seem to be quite common as far as red flags go. These are all the things I see ladies on dating sites say they want to avoid."
"Uncommon ones?"
"hides beer under his bed"
"keeps a knife under his pillow"
"has hidden cameras in his living room and kitchen"
"...etc"
Asclepius555
Doesn't Even Have The Basic Decency
"If he doesn't return the cart when grocery shopping."
Da_Pwn_Shop
"I consider that one of the universal red flag signs for anybody. Along with no signalling and littering"
BrTalip
Always put yourself front and center in terms of safety. Never be afraid to speak up for what you want, and if you sense something is off, get out.
Take care.

Want to "know" more?
Sign up for the Knowable newsletter here.
Never miss another big, odd, funny, or heartbreaking moment again.
Keep reading...
Show less
Everyone has different tolerance levels when it comes to what they are looking for in a significant other. What becomes a deal breaker in one relationship transforms into the glue that binds together the next one.
It's all about looking for that person who looks at your quirks and uniqueness with the wonder you deserve.
On the other side of that discussion, there are some traits women display that other women are quick to point out as run-all-the-way-away-to-the-mountains worthy.

Reddit user wanderingntraveling wanted to know what to keep an eye out for when they asked:
"Women of Reddit, what uncommon red flags in women should men be on the lookout for?"
Someone's personality can be a little toxic, and that's all that it takes to make you want to reevaluate your entire bond with them.

It's All About Me
"If she gets jealous whenever she's not the sole source of your joy/happiness."
zoeelynn
"It sounds exhausting to be someone's SOLE SOURCE of JOY AND HAPPINESS holy sh-t."
MrsClaireUnderwood
A Drain To Be Around
"If you walk away feeling depleted after spending time with her"
LikeReallyLike
"This is a huge one. I once casually dated a woman who, I couldn't point out exactly why, made me feel mentally tired after being with her. The relationship didn't last, of course."
alec5280
"Ahhh the good ol' "emotional vampire"!"
"When it's not just actually heavy or serious stuff (it can happen, and it's fine to bring those topics or feelings up sometimes) but even a random remark or the recounting of an event can turn into an emotionally draining experience."
Kalle_79
How Dare You Not Invite Me?
"Laying on a guilt trip if you're going out with your friends and she's not invited. Everyone needs time apart to hang out with their people."
scarletantonia27
"Doesn't even have to be going out, could be guilt tripping you for staying in and doing your own thing/hobby alone too."
BleedingFromEyes
Maybe it's what she does in the relationship to "keep it going" that rings the alarm bells in your mind. Why enjoy the calm, loving peace around one another when you can do something awful?
Trying To Keep It "Interesting"
"If she's trying to stir up drama just so the relationship can be "fun". I saw this with a former friend. Spicing things up as a couple is all good. But if she's stirring up the pot by letting other guys flirt with her just so you can play jealous boyfriend so you can "rescue her" from a situation she started as if it's some movie or something, STAY AWAY FROM HER."

geligniteandlilies

Setting You Up For Failure
"When she constantly traps you in difficult situations, like asking if she or her friend are prettier, shit like that. Sometimes they're just looking to stir shit and there's no right answer. Just run man."
sweetonionchild
Isn't He The Biggest Dork?
"if she makes fun of your biggest insecurities in front of other people for a laugh 🚩"
cerebralpancakes
And sometimes, some women just be that crazy.
Run, dear friend. Run.

You Have To Hit All The Marks, Or Else
"Women who follow "rules" for dating. I have a friend who follows rules from Sex and the City. If she's dating someone, they have to move in together at the 6 month mark, engaged at 1 year, etc. It always ends in disaster and she's so focused on meeting those goals without paying attention to how her partner feels about any of it."
fuxkyouforever
Not Who You Are, Who They Think You Should Be
"if she's always trying to change you (the way to talk, walk, eat, dress, etc..) RUN! nothing will ever be good enough for her, promise you that!!"
nolaswim
"One of the most profound things about relationships I've ever read was the line "She didn't love me. She loved the man she thought she could build from my spare parts." I still think about it and wince when I remember past relationships."
Mestabuil
Ha-Ha-Ha-I'm A Little Crazy
"Romanticizing being a 'psycho'. It's not cute, it's a massive red flag"
sannachan
Yikes...
"If she says she's on the pill and you never see her take it or any proof of birth control.I used to have a friend that would always say she was on the pill but wasn't... she wanted a baby"
Mundane_Pea4296
"One of my cousins told her boyfriend she was on the pill and even showed him her little pack with the pills popped out, but turns out same thing she just wanted a baby and was throwing the pills out instead of taking them."
Crooked4913
Always be ready to protect yourself. Relationships can be worked on, sure, but never feel bad for leaving if you feel like your mental or emotional health are in danger.
Want to "know" more?
Sign up for the Knowable newsletter here.
Never miss another big, odd, funny, or heartbreaking moment again.
Keep reading...
Show less
"Toto, I don't think we're in Kansas anymore."
Those are thoughts that run through a lot of people's heads when we find ourselves in places we're unsure about.
Sometimes the map is wrong and you end up wandering into unsavory areas.
But how can we be sure they're unsavory?
Murder. Murder right in front of you is a dead giveaway.
But what about less obvious indictators?
What should we look for?
Redditor Couch_Licker wanted to hear about what to look out for when you're unsure if the geography is unsafe. They asked:
"What are some red flags that you're in a 'bad' neighborhood?"
Unbreakable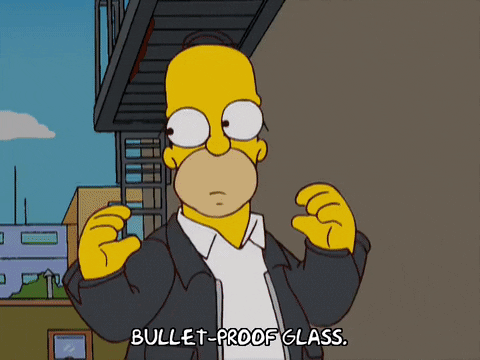 Episode 1 GIF by The Simpsons
Giphy
"The counter at every business has bullet proof glass."
lookinforbobo
"do not deliver after dark"
"I found out I lived in a 'bad' neighborhood once when I was told pizza places didn't deliver to our house."
supahfligh
"I work as a pizza delivery driver. This is a real thing that a lot of chains (and most likely independent stores) do! My store has two areas blocked off as 'do not deliver after dark' due to drivers being assaulted/stolen from."
"There are also individual houses that are marked do not deliver (our system normally tracks it via phone number, but if we get 2 phone numbers for 1 address, we block the address too), due to 'milder' bad behavior (ex. threatening a driver, fake bills, abusing refunds, etc)."
houseplantpunk
Poor Thing
"When you mention to locals where you live and they just have a brief look of pity."
Arcinbiblo12
"I'm sure it's nice!"
"But for real, I think that some neighborhoods get a lot more crap than they deserve. Semi-poor neighborhoods are often talked of like you'd better clamp your car before someone runs off with the tires."
ploki122
Cash Issues
"Cash Advance Business close by."
Myke190
"Check cashing -> pawn shop -> check cashing -> liquor store -> check cashing -> MetroPCS -> check cashing -> mine resistant ambush protected convenience store -> check cashing -> shoe store -> Dollar General."
ResidentBarbarian
"Don't forget Boost Mobile and Cricket Wireless."
lucky_ducker
Shoe Safety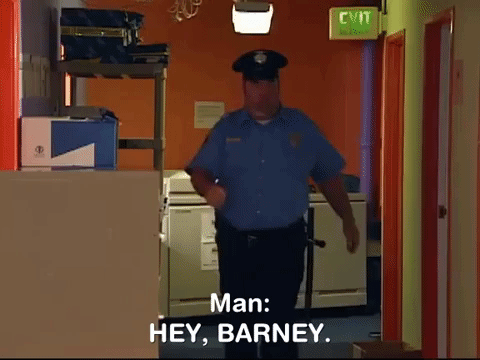 the amanda show nicksplat GIF
Giphy
"Armed security guard at the strip mall Foot Locker."
lookinforbobo
Yeah, those are all good flags. Why so much bullet proof glass? Honest question...
Advertising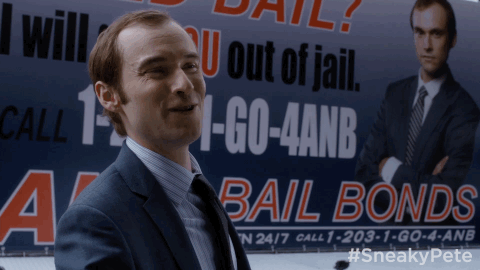 season 1 GIF by Sneaky Pete
Giphy
"The 'bail bonds' billboard next to the 'having a problem with your heroin addiction' billboard."
Public-Dig-6690
Empty Spaces
"Storefront church, long-abandoned storefronts covered with graffiti, liquor store, gutted pre-war movie theater filled with garbage, chicken & Chinese food takeout. And on some of the empty stores, shadows of the old signs can be seen. Finkelstein's Delicatessen. Morris Haberdashery. Sanitary Grocery. Lucille Millinery. And from a later generation, Willie's Rib Shack; TJ's Voodoo Lounge."
FreshYoungBalkiB
Troubles
"Bars on the windows everywhere. Even the church."
cat_daddylambo
"I've not seen that even in areas with significant religious tensions. I grew up during the Troubles and had to go through the North every time we visited my cousins in Donegal, and the churches never looked different from the ones near where I lived. Their police stations looked like fortresses though."
Porrick
"ACME is real"
"1981, I and four coworkers were walking to a convenience store in Detroit. A patrol car pulled up to the curb in front of us and through a loud speaker an officer said, 'what are you doing walking through this area? Leave.' And then drove off. We continued for another three blocks to the store where we were buzzed in, the door locked behind us, and there was a counter going all the way around the perimeter of the store."
"Plexiglass an inch thick went from the top of the counter to the ceiling with a few slots here and there through which to pay. After paying we were buzzed back out. I couldn't tell you the exact neighborhood, but we passed by the ACME Bolt company on the way, and I remember us all remarking, "ACME is real."
"Before then, ACME was something we thought only existed in cartoons."
zuazo5
License Please...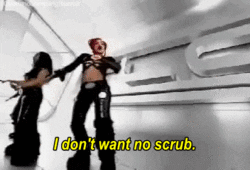 music video 90s GIF
Giphy
"An adult man riding a child's BMX bike down the center of the road."
uninc4life2010
Differences...
"Really worn old beat-up cars right next to brand new extremely expensive cars."
WhatIsLoveMeDo
"Or brand new cars next to really crappy homes."
kearlysue
"You see a lambo in a neighborhood that doesn't match, something is wrong."
smallz86
Being 17
"When the cops stop you and tell you to follow them out of the neighborhood with specific instructions to not stop for any reason, even stop signs, after you explain you made a wrong turn and really aren't trying to buy crack. Happened to me on the east side of Cleveland when I was 17."
wigg1es
out the window...
"It's 3 o' clock in the morning, remember its 3 o clock in the morning. I look out the window... and there's a freakin' baby standing on the corner."
keywest8690
"I've straight up seen this sh*t. Took a wrong turn in Houston, it's about 1AM and there's a kid no older than 4 years old hanging out on the corner. Other random people milling around didn't seem the least bit concerned."
hellraisinharda**
Closed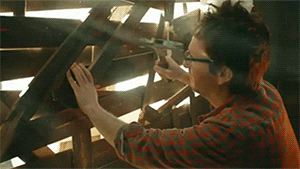 Barricade Lock The Door GIF
Giphy
"Wood on the windows. Many buildings boarded up means bad business."
Dooty_Shirker
Before Google
"I was doing Geotech work on site for a potential cell tower years ago and had to give directions to a coworker (years before google maps were a thing). I told him it was across the street from the burglar bar manufacturer and the attack dog training school. -pause- 'really??? Yep.'"
Constant-Bet-6600
On the Corner
"The Bodega is the best restaurant."
Sensitive-Wall-5777
"Some of those guys do make a mean sandwich. One of the best I had was steps away from my sh**ty $450/mo roach infested Brooklyn apt that didn't even have a window or buzzer on the building door. No mailbox either. My room was 6ft by 9ft. Thank goodness I got out of there in 3 months."
"I actually only really stayed there every night for 1.5 months and then preferred to basically live homeless wandering all day when I wasn't working, and crashing on the couch at work or at friend's places. I'd only return to the awful apartment for the occasional shower. Work had a shower so I'd try to use that when I could."
iStealyournewspapers
Lock your doors...
"When you're not supposed to lock your car doors. Good neighborhoods: you don't need to lock your car doors. Bad neighborhoods: you need to lock your car doors. Really bad neighborhoods: you should not lock your car doors, because if someone really wants to steal your crap, they will have no qualms about throwing a brick through your window to get in. It's better to just let them use the door than pay for a new window."
primkolor
"gross"
I've been in a lot of bad areas in South America, Southern Africa, and the US and the worst of the worst places smell like urine. My reaction to that smell isn't even like 'gross' It's like 'watch your freaking back.'"
Jigbaa
"Civic Center BART Station, San Francisco. urine smell so strong, it will burn our sinuses. Wonder how much longer before the uric acid causes some serious infrastructure damage."
mxcxhxx
Empty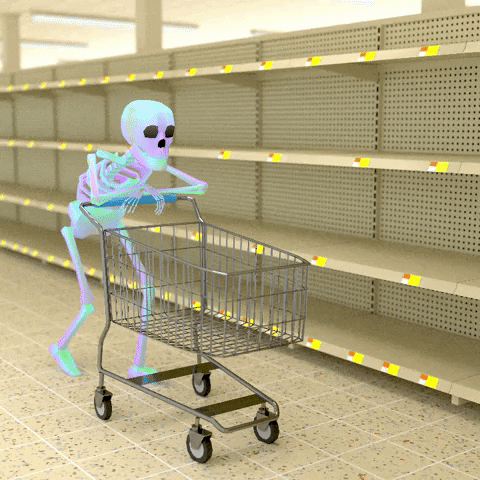 Shopping Corona GIF by jjjjjohn
Giphy
"Liquor store, empty building, gun store, liquor store, empty building, empty building, convenience store, liquor store, liquor store."
But**oleBanquets
Pay attention to you surroundings. It just may save your life.
Want to "know" more?
Sign up for the Knowable newsletter here.
Never miss another big, odd, funny or heartbreaking moment again.
Keep reading...
Show less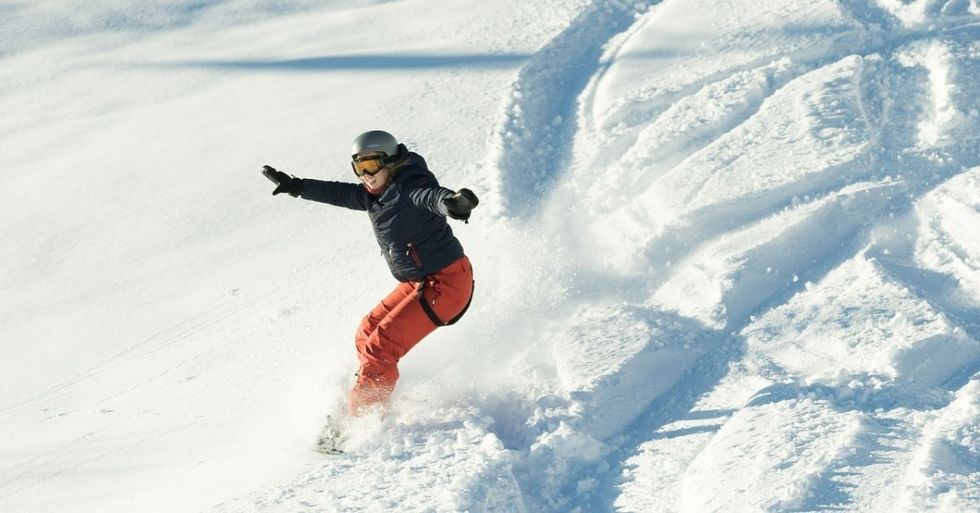 Redditor justineyyweanie is a 26-year-old woman who got into a snowboarding accident. Her physical pain was exacerbated by emotional stress when the manner in which she sought help conflicted with that of her boyfriend. After a series of back-and-forth phone calls led to a possible fracture in their relationship, she visited the "Am I the […]
More