I have straddled the genders when it came to romance.
But it's been a pretty long time.
So I don't recall a lot about the girls in the intimacy department.
But I've always been intrigued by the people who live in the "I love everyone" arena.

What's different?
What's the same?
The people want to know.
Redditor sencecore wanted to hear from all the bisexual people out there who felt like sharing.
"Bisexual people of Reddit, what would you say is the main difference between dating women and men?"
Let's discuss the WHOLE menu.
Issues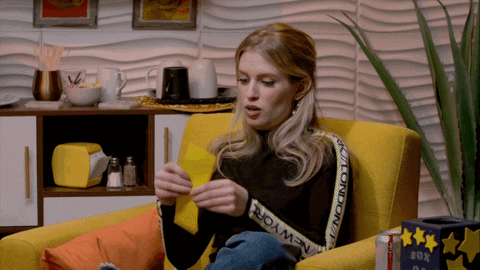 Talk Show Problem GIF by Rooster Teeth
Giphy
"Women are more neurotic and men are more emotionally unavailable. Dating women tends to make me feel like I'm not good enough while dating men tends to make me feel alone and unheard."
Last_Wallaby_2090
"go with the flow"
"There's a few differences that i've noticed at least in my experiences. Women- whenever i'm with women, either romantically or just hooking up, it's always softer and more sensual. the dates are more relaxed and the sex lasts longer, and is seemingly softer. They take their time to get you to your peak and will always take care of you after the act is over."
"Men- more excitement definitely. dates can range from getting dinner to going out and doing random activities. i don't have to worry as much about what i'm doing either as the ones i've encountered have been more 'go with the flow' types. when it comes to sex with men it's always slightly faster, less emphasis on foreplay depending on who i'm with. it's always rougher too (which isn't a bad thing)."
"There's not as much aftercare after the sex unless you're dating them. I have fun with both men and women despite the differences that i've noticed between the two. it's always something different depending on who you're with. never truly a bad thing."
"ETA: Forgot to add that I'm a woman lol, for the few who wanted to know."
smallemochick
Woman hear me roar...
"I'm a woman..."
"In general when I'm around/interacting with other women, even just friends/acquaintances I automatically take on a more dominant and masculine energy. I even notice I tend to use a deeper more monotone voice with women vs men that's very unintentional."
"Men is opposite, I always feel more submissive energy wise, like I allow them to take lead sexually. Personally I like this more, it's less work for me mentally and emotionally to not be the dominant presence although I do feel like I'm more dominant and assertive in nature."
"I don't know if any of that made any sense."
Sickening_toe
Connection
"Women are easier to connect to emotionally, men are easier to connect to sexually. I don't like that it is that way, I'd love to have better sex with women and more intimacy/love with men. But that's been my experience so far."
"ETA: I'm not saying my ex-gfs were bad in bed or my ex-bfs didn't love me; they did and they were great!"
"Just saying that, as a woman, it's easier for me to get into deep trust and emotional connection with another woman, and it's easier (and faster) to get into the hot sex stuff with a man. I imagine this is a socialization issue. They're both wonderful, though."
StrangersWithAndi
Attachments...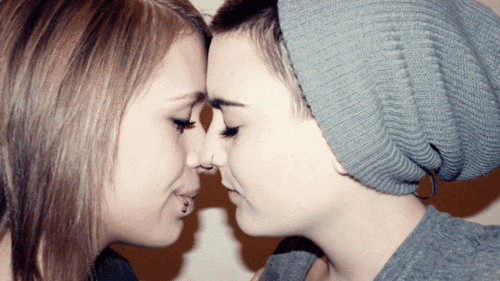 Girl Lesbians GIF
Giphy
"Men say they are cool with hooking up with no emotional attachment. They aren't. I've found women are more able to do that."
onelittlemaus
Everyone has hook up issues, no matter what they say.
Walls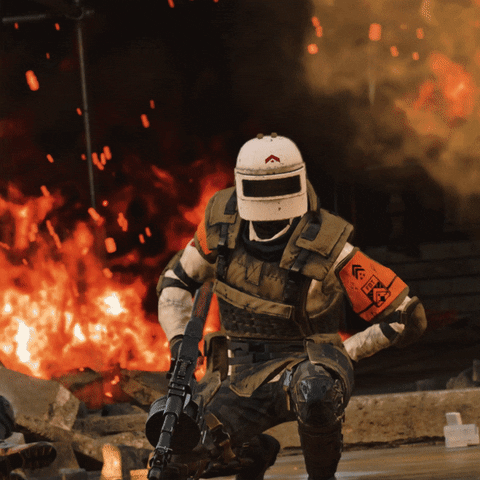 Blocking Video Games GIF by Far Cry 6
Giphy
"So, I think being a man, being with men it's easier to put my guard down and be more myself. I don't have to always 'be the man.' I can be vulnerable sometimes. If I'm with a woman, I can never be vulnerable because I feel like I have to be the strong one."
bowserwowser12321
Just for me...
"Bi woman here. Pros of being with a man: I don't get judged for it, I feel more protected, we can have kids. Pros of being with a woman: we relate to each other more, we don't have to use protection, we can share more things (like clothes and makeup). And honestly just being attracted to a man vs a woman is very different, for me at least."
goldencherry5
The Moral?
"Dating a girl for me feels like a more level playing field. I feel like we can get each other on a whole other level. We both have girly bits, periods, we relate to each other's struggles more easily, and I know my way around so I can always be sure I can please her or at least know exactly what she's talking about if she corrects me."
"With men, the connection is definitely still there, it's just different. Don't get me wrong, men are very much capable of sharing the weight of your struggles, they can please you if you teach them how, they are great partners, but it's not as automatic or natural as my connection to women."
"I find that it takes longer for me to connect with men than women, but the connection I do have with my boyfriend now is deeper than I've ever had with anyone before. Moral of the story, both are great, they both have strengths and weaknesses, but they are different."
ExistingAirport3175
Lets Brunch
"Bi woman here, casual sex with women is great. You can go out for brunch the next day and just be friends. In my experience, casual sex with a man is impossible. They either treat you like garbage right after, I assume due to not wanting you to catch feelings. Or they get weird because they have caught feelings and don't know how to act."
loritree
It's all a Mess...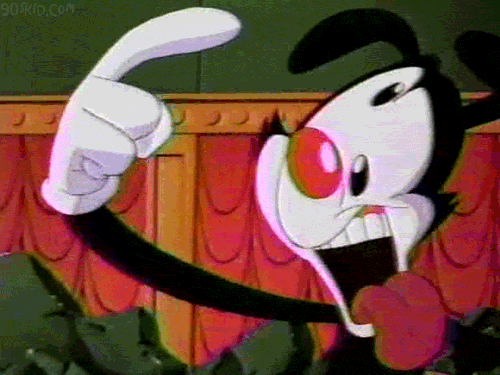 crazy cuckoo GIF
Giphy
"The men I've been with tend to be emotional, insecure, touch-starved."
"The women tend to be flaky, overly confident, impassionate about anything."
SjurEido
It sounds like no matter the gender, there will always be issues.
Do you have similar experiences to share? Let us know in the comments below!
Keep reading...
Show less
It's hard out there if you're trying to date.
Tinder, Bumble, Hinge... none of these things have helped people connect as much as they'd like to—and countless people have shared that swiping, swiping, swiping on these apps has been detrimental to their mental health—though there are of course many success stories.
Since dating is so hard, it stands to reason that people would want to poke fun at it. We laugh so we don't cry, as people shared with us after Redditor DOMINOES asked the online community,
"What is the best way to respond to 'Is this a date?'?"
"I once said..."
"I once said 'it's a business proposal.' We didn't date for long."
ok_koreal
Hopefully her sense of humor at least jived with yours.
"Yes, Laura..."
"Yes Laura, we've been married for 1.5 years, it's safe to say we're dating."
Heyson86
To quote Casually Explained, "Yeah you really can't be too sure, it might be dark in the room and she can't see you properly, maybe she's from Canada and just being polite."
"One minute..."
""One minute, I have to ask Reddit what they think."
EitherFunny9570
10/10 reply.
But the answer is always "divorce."
"No..."
"No, this is a robbery," then proceed to rob."
wrightausername
"No, this is Patrick!"
The only way to respond to that.
"I don't know."
"I don't know. Let me check the ISO 8601 documentaton."
hedrone1
This is a next-level reference. Well done.
"Do you want..."
"Do you want it to be one?"
quiadetvincent
The obvious answer. Be sure that your answer is, "Okay, it's a date" if the other person wants it to be one.
Otherwise, just say no.
"Always..."
"Always answer an uncomfortable question with an equal or more uncomfortable question."
[deleted]
This sounds like the beginnings of a war.
I'm here for it.
"Everything's..."
"Everything's a date. That's how calendars work."
Shadowcat1606
Oh, dear. You're a total smart-aleck, aren't you?
"I think..."
"I think it's a prune, actually."
Aurelianshitelist
"I actually..."
"I actually had this happen once. I said, "Why, yes it is." Anyways, we've been married 5 years now."
sweetteaj
Now this is the happy ending we like to read about! Your boldness paid off.
If you're having trouble putting yourself out there, perhaps some humor could break the ice. And if it's all imploding, you have nothing to lose by pulling any of these snarky responses out of your back pocket.
Have some suggestions of your own? Feel free to tell us more in the comments below!
Keep reading...
Show less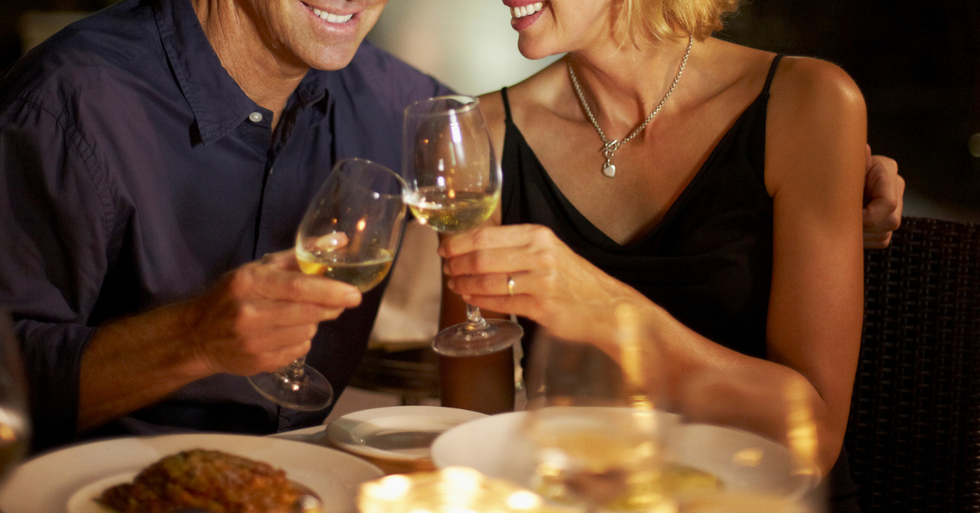 Grief is not a straight line and we all walk the path in our time. Some people move through grieving at one speed and someone else might take three times as long. This is natural, healthy, and totally expected. The difficulty is when you have moved beyond your grief but someone else hasn't and tries […]
More
Unrequited love is tough to get over.
There's nothing worse than having your heart set on a crush who gives you butterflies, but they just don't feel the same way and would rather be with other people.
And while it's hard to accept the fact that "it's not meant to be," the reality of a person not being right for you can manifest in a way that can provide a huge sense of relief.

Curious to hear examples of exploring this notion Redditor LinksOtherUncle asked:

"What's your story about 'the one that got away' that turned out being a gigantic bullet dodged?"
These Redditors had no idea their romantic interest would wind up in trouble with the law.
She Did Jail Time
"She tried to stab the next guy she wound up with and did a little jail time. Came out an addict and proceeded to destroy herself."
"On a positive note, she's good now, but if I see her coming down the street, I'm crossing the damn street."
– Jimi204
Leaving For An Ex Con
"Was incredibly close to a gorgeous girl in my friend group. We'd dance at raves together, make out drunk, and talk on the phone for hours most nights. Whenever I'd ask her out on a date she'd say 'I don't think I'm ready for a boyfriend yet but I like what we have.'"
"We'll eventually she starts dating an ex con. They start doing drugs together. She runs a few thousand dollars on her dads credit card and gets kicked out of her house. She moves in with her now bf and a friend, then one day her bf trashes the place in a rage so they get kicked to the streets. A few years go by and she's been arrested a few dozen times and serves a three year prison sentence."
– dirtybrownwt

Killer Relationship
"I was dating a guy a few months ago that was the sweetest person ever. 10/10 in every single way. He just got arrested for murdering two people."
– Nice_Rise6702

Had these Redditors pursued their relationships, it literally would've been the death of them.
Filled With Rage
"I've told this story before in another post. Anyway, I was engaged to this guy who was apparently engaged to this other girl too. I dumped him of course and they got married. He strangled her to death."
– sarcastic_monkies
"Girl At A Restaurant"
"I used to work with a girl at a restaurant, well I had a crush on her, we made out one time in a field, I figured we keep in contact on and off , kinda never really heard from her in a while, she ended up getting arrested for aggrevated child abuse and 1st degree murder for a former co-workers kid."
"I think about this alot bc she had met my child at the time.🙃"
– [deleted]

Saved By The Spidey Sense
"I dated a guy for a few months, and I really liked him, but something just started to feel off. He was never agressive or weird, but still there was something that didn't feel right."
"I ended up breaking up with him over text. I know, horrible, but I was a teenager and didn't want to break up face-to-face. He then said things like he hoped I would commit suicide, but never straight to me. To my best friend, who had introduced us. In fact, I never heard or saw from him again."
"Until a while after. Apparently he had stabbed the girl he started dating when she told him she wanted to break up. He then injured her in other ways, ran from the cops and even attackes a cop before being arrested in a neighbouring country."
"So yeah, even though I really liked him I'm glad my spidey sense was tingling!"
– LadyKittenCuddler

These might sound like plot lines in a convoluted rom-com but with no happy ending.

The Saga
"My very first girlfriend whom I truly 'loved' at the ripe age of 17, dating for about 7 months. We had plans to move interstate together, she moved first to secure the accommodation, I was to follow a week later once I'd finished working. Two days in she told me not to bother because she's met someone. I was devastated for a whole year afterwards."
"She ended up marrying the guy and moved in with him and his best friend. Lived together happily for a few years, no issues with the marriage whatsoever."
"One summer, ex-girlfriend, hubby and housemate all decided to go on a 3 week road trip together. Partway through, hubby gets called back to work and has to fly home. Ex and housemate finish the trip and return home."
"Upon returning, ex and housemate announced they had discovered their undying love for each other on the trip, and would henceforth be an item. Hubby, understandably crushed."
"Here's the kicker, not only did the three of them live together, so hubby had to listen to them sleeping together every night, but hubby and housemate worked together in the same company, in the same cubicle, directly opposite each other."
"Edit: I discovered this when I took a job at that same company, and heard the tale around the office."
"Ex and housemate have since had a child, and I'm eagerly awaiting the next chapter in the saga."
– PM_ME_LADY_SHOULDERS
Closet Romance
"Not exactly the same, but two friends through high-school got married a couple years after we graduated. Night before the wedding (for some reason) we had both the Bachelor and Bachelorette parties (because why not be hungover on your wedding day?)"
"Bachelor party decides to crash the Bachelorette party at the strip club we were at, where I bought the bride a private lap dance in the back. Husband to be decides he doesn't like seeing us at a strip club, queue huge parking lot fight where the owner is threatening to call the cops if we don't leave the premises. Screaming, yelling, throwing things."
"Anyway, we get back to the house and go to bed - a few of the wedding party were staying at the house that night."
"I get called into the office, where bride to be and our friend is naked making out with each other. They confessed their love for one another and wanted to be together before she got married."
"I'm in the living room, Husband to be comes out asking where bride is. I answered loudly enough for them to hear. He goes and opens the office door and shouting commences."
The Party Girl
"Started smoking to be able to hang out with this girl from my drama class, super nice girl, somewhat of a party girl really fun. Looked her up about a year ago, she's on a watch list for being part of a white supremacy group and has the iron eagle tattooed across her chest…"
– NickOldChap

Romantic Recruitment

"Fancied her at Uni and was rejected nicely; lost touch. Many years later she calls me and says if I am low on cash I can join her company selling aloe Vera products by recruiting people…… Pyramid Scheme Alert!"
– Leave-Life

"She was scrambling to put clothes on and he was hiding in the closet naked."
"A few hours later, we're all awkwardly standing as they get married on the beach."
"They were divorced shortly after."
"THEN"
"Fast forward several years. A friend puts on a 'friend reunion', because nobody had set up a proper high school one. She is remarried and has a few children at this point. All is going well at the party, and I go to find the restroom. I open a closet door on accident and there she is, making out with the original friends brother. I just closed the door and continued to find the bathroom."
– PM_ME_OCCULT_STUFF

A Tragic Turn
"HS GF who was a lot of 'firsts' for me. She also cheated on me multiple times, introduced me to a lot of substances that I definitely didn't need, etc."
"Anyway, sometime after getting arrested/expelled, I finally got my head out of my a** and realized that I was just being used for different things. It was still super difficult though. 'Firsts' tend to have that affect I think? She promptly had a kid with one of the scumbags in town (holy bullet dodge), and then another with another scumbag a couple of years later. Went quite a while without speaking to her until she messaged me randomly one day. Thought, 'oh wow, might be nice to catch up and mend some of the past,' since I still cared about her as a person. Then she immediately asked me for money. Welp, guess you're still the same person! She passed away about a year ago from an OD. Her mom (in her 60's) is now taking care of two young children by herself in a state pretty far away. My heart breaks for all of them. Wish she could have realized that there were people who loved her. Wish she was still here to take care of her boys. Wish a lot of things."
– PleasusChrist

Look, it's hard to accept the fact that the person you love doesn't feel the same way.
But when they reveal their true colors–or murderous streak–in their next relationships, it makes getting over them that much easier.
This is also a good reminder that we shouldn't be blinded by love. Because you might miss seeing red flags.

Keep reading...
Show less
As everyone must know all too well, looks can be deceiving.
Someone who might seem perfect on paper might be anything but in reality.

This requires prospective partners to look for warning signs of trouble ahead while out on a first date.
Redditor xDarkPhoenix8161x was curious to hear what men considered to be a definite red flag when looking for a significant other, leading them to ask:
"Men of Reddit: What are some immediate red flags in men that women should look out for?"
Don't Settle For Used Goods...

"Pretty much anything you look at and think, 'I can fix him'."
"Or relatedly, 'But he won't do that with/to me'."
"No you can't, and yes he will."- Amiiboid
Honesty Is Always The Best Policy
"If a guy tells you he's no good, listen."- JackPoe
One has to wonder how they got there...

"Holes in the drywall."
"RUN."- BMG1976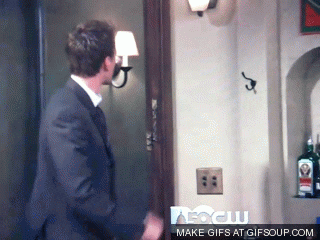 mitchell tmz GIF
Giphy
The telltale signs...

"Anger management issues."
"Holes in drywall, being in fights despite 'never looking for them', or even road rage."
"This is a red flag on its own, but it gets worse when getting defensive about it."
"Oh, I got mad when [x, y, z] happened, but I didn't hurt anyone' is a half step away from 'I hit [person] when [x, y, z] happened'."
"Someone so easily angered has all the ability in the world to be physically abusive."
"I've seen this as early as high school, and these are the a**holes who never grow up and face the unfair acts of the world with a plan."
"They simply react and never advance; they move along or worse: regress."
"These are also the first ones to gaslight anyone in an embarrassing situation."
"These types are always right and everyone else is wrong."
"'But I have a great sense of humor'."- pug_fugly_moe
Make sure they mean it.
"Keep an eye out for insincere apologies."
"'I'm sorry YOU feel that way'" or something similar is not an apology."- CDubs43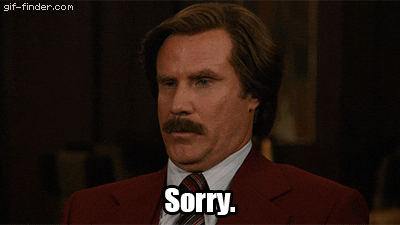 Sorry Anchorman GIF by reactionseditor
Giphy
The Things That Make You Tick...

"Pushing small boundaries that aren't a 'big deal'."
"Then, once called out on it, backpedaling, apologizing for it and then DOING IT AGAIN."- TMusicalNerDnD·
Common Ground is steady ground
"Inability to compromise."- Paapa-Yaw
Always The Victim...
"For people looking for a long term partner."
"Beware when someone complains about everything and is seemingly the victim in every situation."
"This is the type of person that will very quickly blame you if anything goes wrong, and is likely sh*tting on you to other people already."
"Secondly, it means you will be perpetually drained by the negativity over the long haul."- Kurupt-FM-1089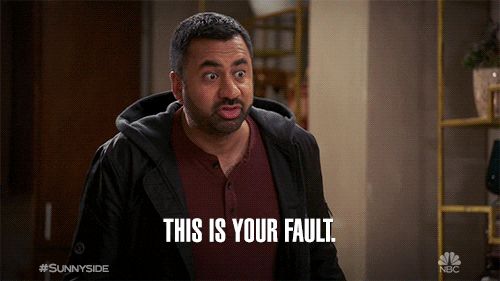 Nbc GIF by Sunnyside
Giphy
Understanding What "NO" Means...
"If he doesn't respect your boundaries."
"If he doesn't respect consent."
"If he makes you feel any less of a person than you feel when you're not around him."
"If it looks, smells, and waves in the wind like a f*cking red flag, treat it as such."
"It's not worth the risk."- frymtg
It's always a risk to pre-judge people based on a first impression.
But then too, it's always wise to trust your gut intincts.
After all, if something is driving you crazy over the course of a first date, will you really be able to handle that for the rest of your life?
Keep reading...
Show less