When reflecting on failed relationships, do you ever wonder if you've missed any indication the person you used to share a bed with was not a good match?
They say hindsight is 20/20, and it is true in many cases.
When we are blinded by infatuation or lust, many lovers tend to dive right into relationships with their blinkers on only to realize later they may have missed the telltale signs they were going nowhere fast.
Curious to hear of dating experiences from strangers, Redditor OrangeDunsonaK asked:
"What 'Red Flags' did you totally miss in your past relationships? And why?"
A person's lack of trust in a relationships is indicative of a larger issue.
Checks Phone
"She insisted on checking my phone all the time, but I was never allowed to touch her phone, ever."
Phone With X-Rated Content
"when one month into the relationship I discovered nudes of other women on his phone and that he still had Tinder. when three months into the relationship he went though my text messages and read through old conversations I had with someone before I even started seeing him and somehow made me feel guilty about it, and four months into the relationship when he cheated on me for no reason other than that he could in the moment and he was drunk. it took me three years to break up with him."
Addicts who will not get help are bad candidates for love.

It's Not Up To Us To Change People

"I was too new to realize that you can't 'fix' an addict."
– sabboo

Serial Drinker
"That somehow there was always a good reason to drink. Later he became lazier and stopped pretending to have a reason and just drank the whole time out of habit."
– Annabenc

Appropriate Metaphor

"I'm half convinced zombies are a metaphor for addicts. They look like your loved one which why you don't immediately recognize them as a bottomless pit of hunger that will either get close enough to try to bite you and turn you into one of them or simply tear chunks out of you until there's nothing left."
Mommie Dearest

"I married a mom's boy. I didn't see the problem at first but things got weird quickly. She controlled him and our marriage."
"It took 15 years and couple of kids, but I left that situation. The funny part is, after the divorce, she and I got along quite well."
– 629mrsn

Gaslighting is a common problem in relationships that people unfortunately are unable to identify early on.
Getting Territorial
"He 'didn't get jealous' but he also didn't want me to hang out with male friends. Or, in fact, other people in general. One time he came to pick me up from the cinema, saw I'd been there with a friend, and got so mad on the drive home that he punched the steering wheel. That was...a thing."
"He also took advantage of my mental health problems to not only gaslight me but to make him look like the better person and to make me out to be crazy. I didn't realise the extent of it until ages later when I was in a healthy relationship! Lesson time: if someone is constantly making you feel uneasy and vulnerable, they are not your friend, let alone your partner."
– Botentbo

Textbook Move
"YES. The whole 'I'm not controlling you because I'm not directly 'forbidding' anything; I'll just find ways to emotionally punish you after, until you can't muster up the energy anymore' game. A classic. Your world shrinks month by month, seemingly by choice, and one day you look up and realize you have nowhere else to turn. Textbook."
"If they're yelling anything like 'I'm not controlling!' or 'I don't get jealous!' at you, it's a red flag. This is NOT a debate that needs to happen in healthy relationships. You're not crazy, you're just being gaslighted. Sure sign to GTFO."
Mental Health Denier
"First bf I had, he was 24 I was 18. Was the only person outside my family who I told about my depression after I was diagnosed with it. He said that was a fake disease. Because this was many years ago and on the media, there wasnt much info about it like nowadays, I believed him. One time he went out with me and my sister, he took us home but he was extremely wasted. He crashed against a wall and the car was a total loss."
"At that moment I felt like sh*t because of his car and because 'this wouldnt have happened if he wouldn't have taken us home'. Months later he used to laugh about the accident because his parents bought him a new car. He was always joking about how we 'defeat death', and later confessed to me that he knew the brakes were not working properly that night. I was so f'king pissed cause my sister and I could have died. Overall the guy was a complete a**hole and I am glad we only dated for 9 months. After that I have never dated with anyone who drives after drinking, nor with anyone who believes mental health issues are fake."
Many in the thread said red flags are often there but are ignored.
This was true for a friend of mine who was in an emotionally abusive relationship. She recognized all the signs telling her she needed out of that relationship, but she stayed with him because, "he was working on changing to be a better person."
She held him to that promise for three years and realized he was not making any effort to change at all, but she refused to see it because she "loved him."
She eventually left him and is now happily married. Her only regret was the fact that she wasted a lot of time ignoring what her gut had been telling her all along.
It was a good reminder we should trust our instincts more.

Keep reading...
Show less
Kids grow up.  And as they grow up, they start trying more and more adult things, such as dating. How parents respond to that is….variable to say the least.  Some parents foster an environment where their child can safely explore the things that they are curious about. Others fight against it. Redditor Ok-Bad-7566 found himself […]
More
Oh gentlemen, why are you so extra? When did just saying hello and you're pretty become too boring to make an impression? Guys, you need to calm down. Not all attention is good attention. You don't want to sour the possibility of love by freaking somebody out.
There is such a thing as class and decorum and they go along way, especially in this day and age.
I feel like we need a class in high school that focuses on how to communicate feelings. In particular, feelings of a more amorous nature.
Redditor u/doubleu01 wanted all the ladies to speak up and let the gents know what not to do, by asking:
Girls of reddit, what's the cringiest thing that a guy has done to get to you?
First things first... watch "Fatal Attraction." And do everything the opposite of Glenn Close; then grow from there. Learn the difference between flirting and crazy.
Ok Crazy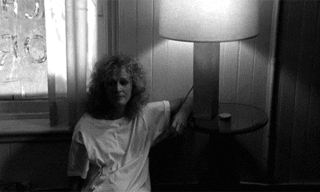 wo glenn close GIF
Giphy
"Broke into my building."
"Ayo hold up that's creepy don't you thing what If he was some obsessive lover and tried to kill you if you rejected him."
Dear Mama...
"Texted my mom saying I broke his heart."
- 221034kb
"Some guy did that to my mom too! Told her he had traveled across the country to forget about me and just needed her advice to help him get over it. He had been talking about going on that trip for way longer than that so that was almost certainty an exaggeration. Also I'd been dating someone else for over a year at that point. I'm sure it sounded very romantic in his head."
"Amazon Woman"
"I met a guy through Tinder, he lived about an hour from me, he got upset with me and blocked me on Snapchat after I had told him I found someone I was interested in dating who lived closer. Fast forward about a year or so later and I get a text from a number I didn't recognize. Turns out it's this guy again (we had exchanged numbers previously), the guy I was dating didn't work out so I decided to chat with this guy a little more. He joked about visiting me a bit but I never gave him my address."
"Fast forward a couple months of chatting and I'm off work to study for an exam and I get a knock on my door. And what do you know, this dude FOUND MY APARTMENT in a city he was not from AND he brought his lizard, not in a cage or with a leash or anything. Just hidden in his shirt when he walked into my apartment."
"We just sorta awkwardly talked for a couple hours, when he left he texted me and told me how pretty he thought I was and called me an "Amazon Woman" cause I'm so tall. I responded with "I didn't like that you randomly showed up at my apartment without asking" and then he got upset, said some more ridiculous things and I blocked his number."
- ZaymeJ
basic knowledge...
"Some guys lack basic knowledge. Walking home from the bus stop one night - about a 2km walk to my place. As I'm walking along, I see there's a guy slowly walking slight quite a ways behind me - maybe about 600m. Suddenly he starts sprinting toward me, I think it's to catch another bus or something, but no, it's just private cars on this road."
"I try speeding up but I'm tired and frankly unsure of what's happening. By the time he catches up to me, he's like 'sorry, I didn't mean to scare you.. I say, "you really need to be careful about interacting with women in the street at such an odd hour of the night."
"He says something like, 'I know, I just wanted to talk to you.' He didn't give off too much of a threatening vibe so I kept walking and he made conversation. Thank God his house was before mine, so he couldn't figure out where I lived. Took my number, texted me immediately to see if I received his number, and then thankfully I didn't have to see him again."
People Share Which Social Norms Absolutely Baffle Them | George Takei's Oh Myyy
Scared
"Carving my name into his leg and we didn't even date or anything of the sort."
Boys, boys, boys, it's like you've never met another living human. I mean, my words are gone. I don't want to know more, but I must. So let's...
Fists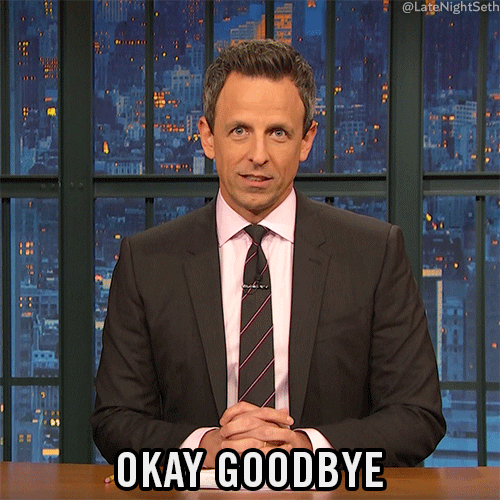 Seth Meyers Lol GIF by Late Night with Seth Meyers
Giphy
"Well he offered to beat the crap out of my ex on our first ever meet. There wasn't a second meeting."
- Pohtate
the good guy
"Endlessly trying to convince me (oh, so romantic) why he was «a good guy», he wasn't.The thing is it became a huge red flag. See, I was the dumb one for not recognizing a good guy when he stood in front of me. I was to blame that he was so intense and so into me. It was my doing. His words. Oh, and then I was a c**t for not wanting to be with him. Red flags, from here to eternity. Yeah, a good guy. Sure."
Where to Begin?
"So many stories to choose from ha. A guy I thought I was friends with confronted me that he wants to be more, even though right at the start of our friendship I made it clear I had zero interest in him. Quite frankly I found him really unattractive. He proceeded to guilt me saying I'm shallow, disappointing blahblahblah."
US
"Said that God has a plan and that plan involves 'us'. They refused to take no for an answer and they always kept touching me even when I told them to stop, as I hate being touched due to Autism. They kept asking around for stuff about me, and said his prayers would be "rewarded."
"Couldn't seem to comprehend that I wasn't interested or that I didn't care for things that "all women love." Kept telling me how to dress and act too, saying things like "It's not what God intended. Fun fact: I'm Atheist. You can imagine they weren't too fond of that idea..."
You Don't Own Me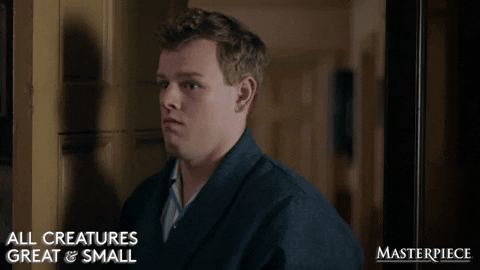 Good Bye Reaction GIF by MASTERPIECE | PBS
Giphy
"Tried to scare off or even fight any other guy that was interested in me, even though we weren't dating."
Ok, ladies, I'm sorry. That's all I got. Men, what in the name of God?! Please pay attention to this thread. It will help us all.
Want to "know" more? Never miss another big, odd, funny, or heartbreaking moment again. Sign up for the Knowable newsletter here.
Keep reading...
Show less
Sure, looks are important, but they fade over time.

Wouldn't you want to spend romantic evenings with someone with whom you share similar passions and a sense of humor?
Sure, quality characteristics are difficult to recognize at first glance, and it takes time to get to know someone.
But there are disagreeable traits that just stick out like a sore thumb when meeting someone for the first time.
People who are cocky and obnoxious are easily some of the most common, detectable turnoffs, but there are more red flags to look out for when pursuing someone.
"What's your biggest turn off?"
Keep reading...
Show less
Being single can be fun. In fact, in this time of COVID, being single can save lives. But the heart is a fickle creature.
And being alone can really suck in times of turmoil. None of us are perfect and it feels like that's all anyone is looking for... perfect.
Now that doesn't mean that all of us are making it difficult to partner up. Sure, some people are too picky and mean-spirited, but some of the rest of us are crazy and too much to handle. So one has to be sure.
The truth is, being single is confusing, no matter how much we try to match. So let's try to understand...
Redditor u/Mcxyn wanted to discuss some truths about love and our own issues, by asking:
Why are you single?
Give too much. Give too little. Pay for the first date. Don't pay for anything. I've heard it all. Sometimes it all worked, sometimes it didn't. Let's hear more...
Nemo?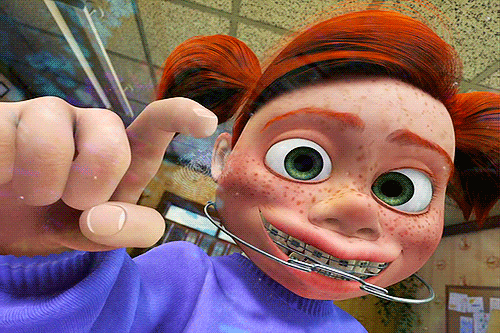 Finding Nemo Movie GIF
Giphy
"There are plenty of fish in the sea. Unfortunately, I live in the desert."
Forward
"My girlfriend passed, and I can't figure out how to fall out of love with a dead woman."
- NiTlo
"I think the only way I could move forward is knowing I will always love and cherish her memory, but am capable of loving another as well. Then again there's nothing wrong with making peace with the fact you've had the love of your life and staying single."
Shame...
"I tell myself it's by choice."
- Reddit
"Here is the reality, it may make some feel better. If you aren't using a dating app, not going to bars/clubs or putting yourself out there, you have made a conscious choice not to date. If you are ok with this, you have NOTHING to be ashamed or worried about. Some people are wired differently. Not everyone wants to be in a relationship. If you are not ok with this, you need to make some changes in your life. And no, it's not their fault. Do some introspection."
Look Within
"Self esteem issues. Anyone I like enough to date deserves better than me."
- supnseop
"I have a question for you, I suspect that this person I really care for a lot also really cares a lot for me but they push me away despite never fighting having any disagreements or ever a bad time or issue of any type. In fact, we've always really enjoyed each other's company. So my question is would you or have you just given up on someone despite really liking them because you thought that they'd just leave you anyway and couldn't possibly be happy with you--and they'd would be disappointed? Thinking you're doing them a favor?
- allovia
"It's not really that I would be worried about them leaving or being disappointed with me. I'm disappointed in myself, and I wouldn't want to bring that into a relationship. I don't like me, so how can I ask someone else to? If I've given up on myself, then I'm really not bringing anything to the relationship except baggage. I'm not sure I'm doing them a favor, but I am sure that they will find someone better than me."
"Also, I swear I'm a functioning human lol. These are legit the deep dark thoughts that come out in the wee hours of the morning. I am trying to fight against this train of thought as much as I can, but I hope you can see why I wouldn't want to make this someone else's problem, especially someone that I care for deeply."
- supnseop
The Appeal...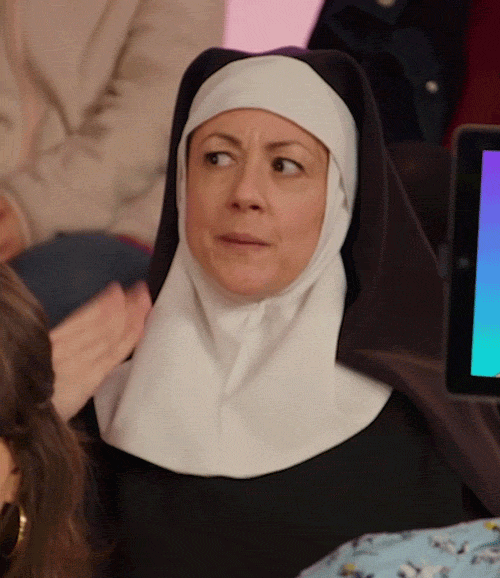 So Excited Reaction GIF by Originals
Giphy
"I assume because I'm not appealing in any way to anyone"
no one else....
"I can barely handle myself, what makes you think I could handle some other fool?!"
35
"For me, it is a choice. In my country, marriage is set up by parents and children barely have a say in 90% cases. I am 35 now and still single, think of it how you will. I just detest human interactions. When I try to recall the happiest moments of my life, all of them were with my dogs, gods help their departed souls. I can't imagine spending intimate time with another human being. And a relationship is unnecessary bondage. It is an utter waste of time, money, energy and everything one can imagine."
Post University...
"I'm a physically ugly dude who generally dates by having people get to know me for a while, look past my looks and develop feelings for me. Post-university this has been extremely difficult, as I don't have enough people coming through my life despite my best efforts, and doubly so in a dating market that is so thoroughly warped by looks-based online dating."
Skills
"I lack the social skills."
"It's difficult, I avoided people and bonding with people because I was too insecure about being socially unskilled and this only gets worse with time, people are growing and getting better at it, but I barely started really."
Connections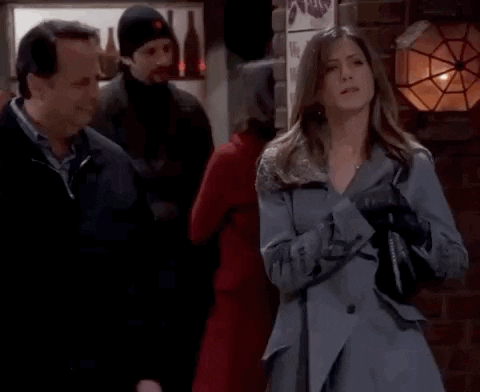 Dont Touch Me Season 9 GIF by Friends
Giphy
"I don't connect with people very well. I have a hard time talking to people I care about normal things, and I have an even harder time talking to them about my feelings. On top of that I have really bad social anxiety and I don't have a lot of friends, so the chances of me actually getting in a relationship is basically zero."
Want to "know" more? Never miss another big, odd, funny, or heartbreaking moment again. Sign up for the Knowable newsletter here.

Keep reading...
Show less