Single men who are ready to leave their bachelor lives behind and pursue relationships may have one obstacle they're not quite ready to face – rejection.

We often fantasize about dating the person we have a crush on only to have reality slap us in the face after realizing the object of our affections doesn't share the same gushy feelings.
That prohibits most of us from having the courage to ask someone out. Some people's egos are way too fragile.
So how do you encourage someone to throw caution to the wind and take a chance on love? Just tell them to go for it. Besides, what's the worst that can happen?
Apparently, it turns out there are some worst-case scenarios as experienced by these single cisgender males who were turned down and drop-kicked to the curb after asking a girl out.

Curious to hear about their shattered self-esteem, Redditor JadenYuki15 asked:

"Dear boys of reddit, we all know the whole, 'the worst thing she can say is no,' and that its bs. What's the worst rejection you've ever received
Keep reading...
Show less
In this day and age it can be difficult to flirt. Let's just talk truth. Everyone is trying to navigate a new normal where we try to let someone know... "Hey! I think you're cute!" Without getting the cops called. It can be done. There is a misconception running around that women don't like to be flirted with. That is untrue. Flirting and being a creepy disaster are two different things. Here... let's discuss...

Redditor u/hungary70 wanted to hear from the ladies out there about when they've some cute come ons by asking... Girls of Reddit, what was the best flirting technique someone did to you?
All my ladies will tell you... "Just be respectful!" How hard is that? Don't be handsy, and be able to read the room. And most of all? NO. Is no! It's literally that easy. Everybody likes to flirt. Flirting is fun. Let's see how...
The Tub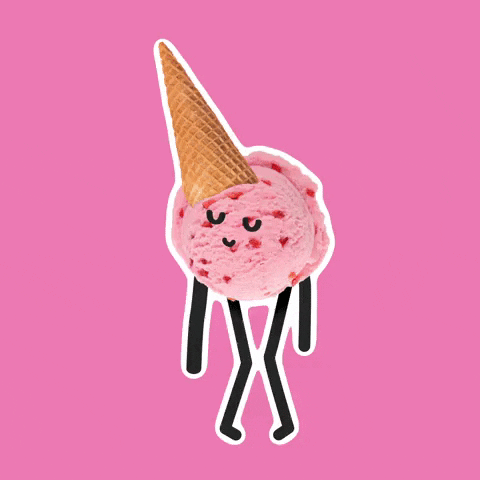 Happy Ice Cream GIF by GIPHY Studios Originals
Giphy
He brought me a huge tub of my favorite ice cream flavor after hearing that I was having a bad day.
Kombat
When I was 10 I received a love letter from a boy. It contained a flower inside, and at the bottom of the letter he wrote some cheat codes for Mortal Kombat for me. He knew I was always playing that game on my Sega.
13 Years In
I'm British, and I came over to the States on a temporary work visa, to do "one" ski season with Vail Resorts. I was bartending at an on mountain restaurant, and a couple of snowboarders come in and start talking to me. It came up that I was only there for the season, then one of them says "I'll marry you so you can stay... but we have to go on a date first".
... we just celebrated our 13 year anniversary, and I'm still in Colorado.
Rotted Fruit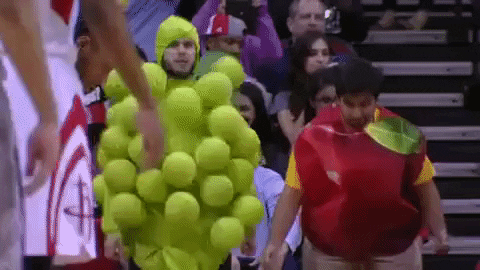 fruit of the loom GIF by NBA
Giphy
"Hey do you want to help me throw fruit at my friends?" - 16 year old boy at summer camp, holding a bunch of oranges, who wanted to meet me. I was also 16 at the time.
Years Later...
The third time we hung out I went to his house. We were both in grad school and were talking in his room but I was exhausted from school and my 2 jobs. I was sitting on his bed and fell asleep. When I woke up he had put a blanket on me and was playing beautifully on the piano. I was so embarrassed cause I had drooled all over his pillow and surprised that he was so kind about the drool and not creepy about me being passed out on his bed.
We've been married for almost 4 years now and been together 8.
Bonus fun fact, his brother didn't believe I existed and accused him of making it up till I met him a year later. I was his first real girlfriend at like 25.
Oh I am feeling butterflies. I thought love was dead. So far, I've been given hope. Love can be born with trust. Tell me more...
Thanks to the Migraine
I was in Chicago on business, got a horrible migraine, and had to cancel a meeting with a man I had met with (for work) the day before. I get really bad migraines, really, really bad. After it was over I had to get a bit of food and something to drink, but it was very late and there was no way I would survive any kind of car/cab ride.
He was the only person I knew in town, so I sent him a text to see if he knew of anything in my area that would be safe/open that late within walking distance. He drove 30 min across town in the middle of the night to walk me to a 24hr restaurant and buy me dinner. I've been with him for 11 years now.
the corny...
Was riding home with the friends group back in 2008. We stopped to drop off the one guy, and I got out to stretch. I mentioned that the stars were so much more visible up there in the mountains and he said, "Yeah, they're really pretty. Wish I had someone to watch em with."
I'm a sucker for corny guys. We got married the next year and are celebrating 12 years this June.
Happy Halloween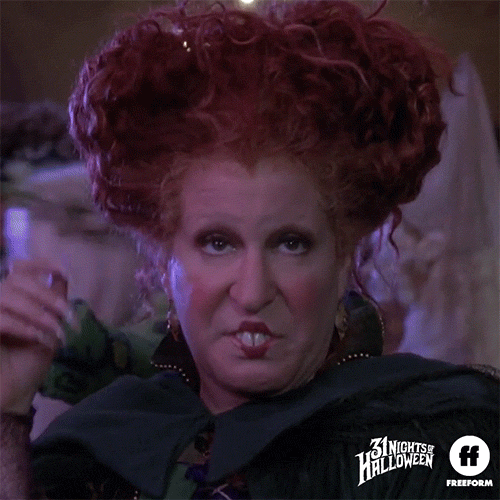 Hocus Pocus Wtf GIF by Freeform
Giphy
We met at a Halloween house party and when I was going to leave he walked me to the room with all the coats which also happened to be a kids room and he asked me "what color crayon would you like to write your phone number with?" I married him. Celebrated 20 years.
The First
My first boyfriend came into the store where I was working and just straight up told me he had seen me through the window and needed to run home to clean up/put on something nice so he could come back and ask me on a date. It was super endearing :)
Edit to add: he didn't WATCH me through the window lol, just saw me in passing and wanted to ask me out.
This was well before dating apps where you basically had to ask in person. He was within my age range, nice smile and just had a good energy.
Also his secondary flirting technique worked just as well, he brought me a book on our second date because I had mentioned in passing that I loved to read :) he was good at making me feel heard.
Silence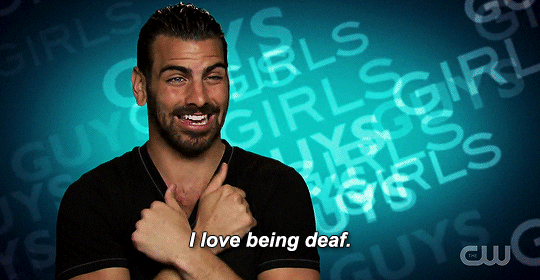 deaf sign language GIF
Giphy
Not me but my mum. My mum and dad were set up by a friend of theirs.
My mum is completely deaf, upon being told this before he met her my dad went out and learnt as much sign language as he could before he met her.... my mum doesn't know sign language... adorable and hilarious.
Women are so much better at this. And there is a lot to learn in this thread. I hope y'all gents took some notes. Willing gestures speak far more volumes than money, attitude or status. If you like then put a ring on it!
Want to "know" more? Never miss another big, odd, funny, or heartbreaking moment again. Sign up for the Knowable newsletter here.

Keep reading...
Show less
Neil Sadaka once said that breaking up was hard to do, but he never mentioned the tougher challenge of getting over heartbreak.

When a relationship comes to a screeching halt due to infidelity or irreconcilable differences, how does one cope with the aftermath?

Being consoled by a best friend or getting medicated with a bottle of wine only temporarily dulls the pain, but are those enough when moving on is a one-sided dilemma?

Seeking advice from amateur relationship advice experts, Redditor strawberryshortbleep asked:

"How did you move on from your ex?"
Keep reading...
Show less
Breaking up is hard to do, as is finding love. When we're searching for love we're on our best game. And when we find the stranger who gives us the butterflies, we want to put all of our charm and wit on display. So we often come up with the best lines to win over our conquest. But what if we kept that charm going once we realized this love is toxic and dead? There can be some... humorous ways to end relations.
Keep reading...
Show less
The ladies love gay men. The ladies love us. They just do. I have been checked out at the gym so often by women that one day I became so frustrated I had to speak. On this particular day, I was running like a fiend on the treadmill, and this lovely young woman sidled up onto the treadmill next to me. She would not stop eyeing me, flipping her hair and would incessantly try to make small talk; which I regretfully engaged in.
Finally near the end of the run, just as I was about to finish she pushed my shoulder to ask me if I wanted to grab a drink. I was thrown off because I was focused on my finish and because her push was more a shove and I fell to the floor. I wanted to read her for filth but instead just yelled... "leave me alone... I have a man!" She got the memo! As did the gym.
Redditor
u/lil_Chickens
wanted to hear how the boys out there let down a lady or two by letting them know... we bat for the same team girl. They asked...
Gay men of reddit, have you ever pulled the "I have a boyfriend" on a girl? If so what was their reaction?
Want to "know" more? Never miss another big, odd, funny, or heartbreaking moment again. Sign up for the Knowable newsletter here.

Keep reading...
Show less