Reddit user YoungTex asked: 'What's a tell tale sign someone is bullshitting you?'
It's been said we're in a post truth era.
Deep fakes, AI and social media easily allow people to distort reality.
And while it's long been a criticism that politicians lie, never has it seemed so blatant and obvious.
So having a good internal lie detector is a valuable trait.
Reddit user YoungTex asked:
"What's a tell tale sign someone is bullshitting you?"
The Devil is in the Details
"They're somehow full of—and lacking—specific information at the same time."

- CallMeAmyA
"I had a mythomaniac ex-boyfriend 18 years ago. I learned to recognize a lie when he spontaneously gave unnecessary details that each time related to an element of our life or something that I had spoken to him about shortly before.
"'Yes I collected the mail, I opened the mailbox around 3 p.m. but it was only ads so I threw them away, there was the catalog of such and such supermarket and the program of the town festival'."
"He hadn't picked up the mail. I had just told him a few days before that I was waiting for the program of the village festival."

"I was disappointed that he threw it away, but, amazing! We got it in the mailbox a few days later! They must have sent it twice?"

"'I don't know why the electricity is off! Yet I paid, I sent the check last Tuesday, I even went to drop it off at the post office so that it would arrive faster, did you know the teller at the post office is pregnant?'"
"We had our electricity cut off because he had not paid, and I was pregnant."
"'No, I was at work, I talked to my colleague Benjamin, he told me about his daughter who is 8 months old and has eczema, Benjamin even wrote me down the name of a cream that he advises'."
"We had a baby who had eczema, and my unemployed ex claimed to have started a new job while spending his days smoking pot in the woods."
"He was pretending everyday to go to work and had taken the business card of a random salesman named Benjamin, on which he had himself written the name of some eczema cream he saw on TV."
- Celeste_Praline
Trust Me Bro
"[they say] You can trust me"
- Total-Fly-9131
"'Ain't going to lie to you...'. You're about to be lied to."
- regular6drunk7
There's a Whole Lot of Falling Going On
"They enter the ER with something up their arse."
- llimed
"Generally I make allowances for people to bullsh*t me if they are just trying to save their dignity and it isn't hurting anyone. And who knows, maybe they really did fall on it. That has to be true of at least one person in the history of time, right?"
- aridcool
"Imagine being the guy who actually has a genuine accident in the shower. Your butt, elbow, and head hurt, you're soaking wet, the shampoo has disappeared, and you're lying on the cold tiles as the realization dawns that nobody is ever going to believe you…"
- AlpineSnail
No Questions!
"They get really b*tchy when you question what they're telling you"
- detective_kiara
"Not always. I get really annoyed when someone doesn't believe me when I'm telling the truth."
- fokureddit69
"I've dealt with both sides of this from the same person. She'd blow any criticism, scrutiny, or disagreement out of proportion and inevitably have some reason up her sleeve for why her behavior was my fault. She would also accuse me of ridiculous things and would constantly twist my words in hurtful ways while acting like she didn't understand what I meant. To top it all off, she claimed that her therapist told her my annoyance and frustration always meant I was lying. It's like I was supposed to accept my words being twisted and my character being attacked. I got frustrated because I had to explain my words over and over and defend myself for things I didn't say or do. Total mindf**k and of course we would never resolve any issues."
- chiknfingaz
Rather Unhinged
"It is super easy to tell when my mom lies. She gets super defensive and her voice turns high pitched. Sometime she just starts yelling if you are completely straight faced"
- Waifu_Slayer1
"My ex was the same - flew off the handle in defence. Kinda interesting when I picked up on it as it meant I knew what was a lie and what wasn't!"
- Resident__feeble
You Asked Me a Question?
"The ask the question you just asked back to you. 'Are you really a doctor?'
"''Am I really a doctor?' Definitely not a doctor."
- DevinBelow
- Mysterious-Dance-139

"I've heard this one several times. For some reason, they don't want to fully commit to the lie and say a blatant falsehood, so they strongly insinuate it without actually saying it.
"'WHAAAAAT? You think -I- did it?'"
- Black-Thirteen
Insults! Get Your Insults!
"They insult you when you are trying to clarify something with them. They try to avoid the question and suddenly start confronting YOU instead, and thats when you know they don't like you and have been bullsh*tting you from the start"
- dooboodd_
"Yeah they always try to turn it back to you and make you feel like the bad guy"
- LizeFaith
Too Good
"When it sounds to good to be true, it's most probably not true."
- I_wood_rather_be
Who Really Knows?
"I honestly have a hard time telling when people are lying unless I really know the person."
- Elle12881
"So does everyone. The only people who claim to know someone is lying are....lying to themselves."
"Some people don't like eye contact because it makes them uncomfortable."
"Some people overshare or give tons of useless details."
"Some people are fidgety when doing literally anything."
"Some people cover their mouth for a variety of reasons from shyness to being self conscious or having bad teeth/breath."
"If you don't know how a person behaves all the time then you're working solely off personal bias in claiming someone is lying. The best part, is there are people who do this for a living! They work solely for the prosecution teams in the courts because you can literally always point to someone's normal human behaviors and go, 'they are lying because they played with their hair when talking about what they had for dinner.' And people eat that sh*t up."
"The only way to know someone is lying is to know them when they aren't, and most of us are lying a lot."
- ThatsBushLeague
Remember: Not Everyone Communicates The Same
"i have adhd, i overexplain a tonne and it always sounds like i'm lying"
- Nethii120700
"same… reading this thread has me worried that everyone thinks i'm a liar because i exhibit a lot of these expressions, & i actually have experienced/known people who've experienced crazy unbelievable stuff happen to them, verifiably… but now that i think of it, probably no one may believe some of my stories lmao!"
- elfcountess
"'Some people don't like eye contact because it makes them uncomfortable.' I have that problem, and it sometimes make people think I'm dishonest with them."
- deleted user
There's No Sure-Fire Way
"Christ, I hate sh*t like this. Some doof will say 'when they look to the left before, while, or after making a statement' and then a million subdoofs spend the next few years fronting like they are Sam Jackson in Negotiator and accusing non-liars of lying."
- Decabet
"I tick a lot of the 'how to pick a liar' boxes… and unfortunately it'd made me hyper aware of my body language, which I think makes me look even more guilty."
"I've got PTSD and a really spotty long term memory - I forget details of places, peoples names, events. I get mixed up in my mind where and when things happened. I'm not actively lying… but I forget."
"I'll be able to tell you a detailed story about the time monkeys stole my brother's skateboard, but I can't remember whether it happened in Malaysia or Singapore, or which brother it happened to."
"I stumble over my words a lot unless I practice what I'm going to say beforehand… I'll also forget what I'm talking about halfway through a conversation. Sometimes I'll forget I'm even talking to someone."
"I struggle to make eye contact with people when I'm talking to them, and I use a lot of hand gestures and placeholder words (um, like, so etc.)"
- FormalMango
There's really no 100% accurate way to tell if someone is lying to you unless they tell you. People's communication styles are too different to be able to tell every time. But some of these examples are definitely a good place to start if you think someone might be fibbing.
Reddit user streetancient asked: 'What is the craziest conspiracy theory that you secretly believe in?'
It's hard not to get worn out and dispirited by the seemingly unending conspiracy people continue to promote.
It should be noted that even the people who roll their eyes at those who believe these conspiracies might actually believe a conspiracy theory of their own.
More often than not, these aren't the sort of theories that could bring harm to others, though they still might not share their belief in these theories with others.
Even their closest friends.
Redditor streetancient was curious to hear the wildest conspiracy theories people secretly believe, leading them to ask:
"What is the craziest conspiracy theory that you secretly believe in?"
Or The Singers Just Wanted To Travel?
"Ireland began deliberately entering bad songs into the Eurovision Song Contest in the 90s."
"After winning it consecutively for a few years it began getting too expensive to host so they sabotaged their chances of winning it."- Houlilala
They Weren't That Cute...
"Build-A-Bear came out with a bunch of new toys that were all the same shade of yellow right after their Minion launch severely underperformed."
"They had stockpiled yellow fabric in anticipation of the Minion toys selling well and getting a big production run and had to find a way to use it all."- everlasting1der
Be Careful What You Ask...
"I believe r/AskReddit is actually a data farming operation that is being used to feed AI algorithms in order to produce more effective propaganda, social control mechanisms, etc… but what do I know…" - Sackerson-502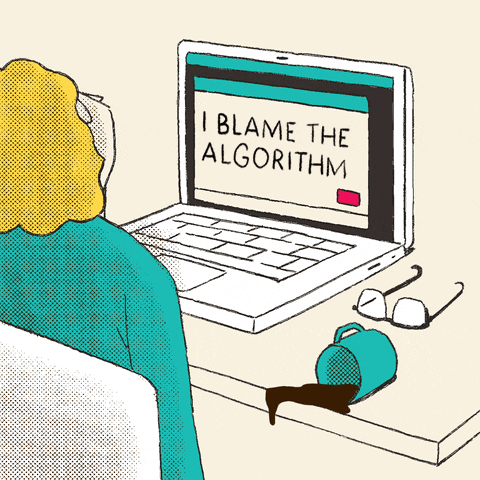 Search Engine Instagram GIF by Giflytics
Giphy
But Where Do The Beans Go?

"This is dumb, but my mother believes that the coffee grinder machines at the gas station are fake..as in they make a lot of noise just to make you think what your getting is fresh coffee."
"When it's 'grinding' the beans, you never see the beans move."
"We called the gas station and the employee said he doesn't know how the coffee makers work since a 3rd party refills them up or changes the flavors."
"I've called her crazy but slowly i'm getting sucked into it, simply because it's fun."- james_castrello2
Which Would Be More Embarassing?

"Paul Pierce sh*t his pants during the 2008 NBA Finals."
"He sat on the floor apparently injured until he was taken off the court in a wheelchair and returned minutes later completely fine."
"Sitting on the floor and leaving in a wheelchair stopped anybody from seeing his dookie stains."- pierremanslappy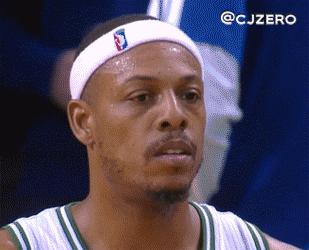 paul pierce GIF
Giphy
Not Exactly Helping Anyone...
"Micro plastics are making people dumber."- blackbeautybyseven
When They Could Broaden Their Client Lists...
"That the weight loss industry sets people up to fail, because if their products worked they wouldn't have return customers."- Funky_chicken89
What's Important, He's Out There...
"It's not the cameras: Bigfoot is blurry."- QuillDidNothingWrong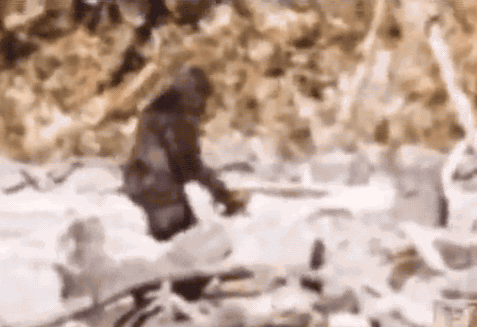 Bigfoot Sasquatch GIF by MOODMAN
Giphy
The World May Never Know...
"North Korea had an underground nuclear testing site collapse."
"Kim Jong Un then went to China."
"North Korea declared in their state news paper that they have perfected the nuke, and will no longer do any more tests."
"My theory is that Kim Jong Un went to China to ask for help fixing their nuclear disaster."
"Xi told him to deal with it himself and to stop playing with nukes."
"Kim came back to N.Korea like a beaten dog."- Initial-Finger-1235
What Lurks Beneath Midtown
"Occultist architect Ivo Shandor outfitted most of the buildings in downtown Manhattan with a specific alloy which, when activated under the right conditions, would summon Gozer the Gozerian."- Rogue_Wallet
A Connection To Brag About?

"This is dumb lmao, there is a man who lived and worked as a teacher where I'm from in NC."
"His name was Peter Stuart Ney."
"It was during the early 1800s, there's a local legend that lives on that this man was in fact one of Napoleon's right hand men, and fought alongside him even."
"It's been disproven apparently by the French government over the years, it's just funny how this guy was supposedly executed in 1815, just to show up over in NC as a teacher with the same surname and military expertise just 1 year later."
"They say he was a skilled fencer, and he had precise military knowledge even though he was just a teacher for the local school system."
"On his deathbed he supposedly confessed to being one Marshal Michel Ney, the 'Bravest of the Brave', according to Napoleon."
"Wild story but part of me just fully f*cking believes it's crazy enough to be true."
"Records indicated he had shown up in Charleston SC in 1816, just a year after this Michel Ney was executed in France."
"Idk, it's just a crazy story."- actuallyjayft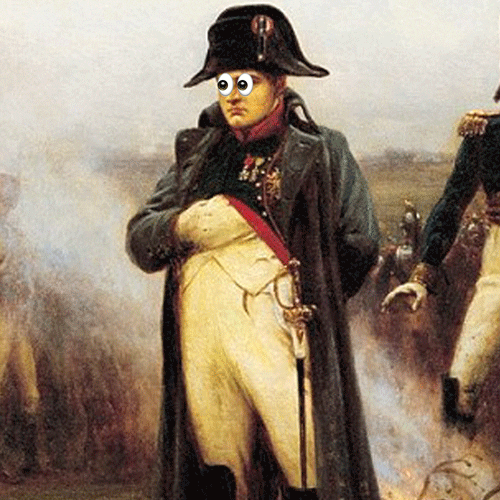 pizza emoji GIF
Giphy
...Aside From The Fact That Fairy Tales Are Public Domain...

"Disney only do remakes to retain copyright on the stories."- AndPlagueFlowers
Likely True For Some Of Them...
"All those crazy Boomers have lead poisoning."- octavialovesart
Bodes Well For Online Dating Too...

"The Empty Internet Conspiracy."
"A large part of the population of the internet and, thus, a large part of interactions on the internet are completely fake."
"Just faceless chat bots tooling around; generating social media posts, YouTube comments, and opinion articles on news sites."
"With the rise of AI generated essays and research papers, it's becoming easier to draw lines between those papers and how random news articles can read in a way in which a human would never write."- Karmit_Da_Fruge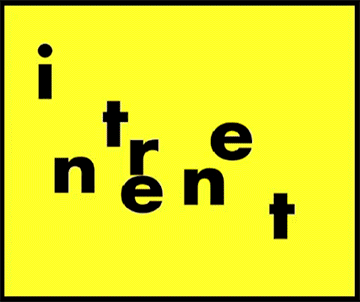 Internet Netneutrality GIF by Ryan Seslow
Giphy
As long as people keep these beliefs to themselves, and don't try to promote them, then they have every right to believe these rather dubious stories are true.
And who knows, some of these stories are so far-fetched, perhaps the only way they came to prominence was because they actually happened.
Sometimes the most outlandish ideas sound totally plausible.
In this day and age when 'Saturday Night Live' and 'The Onion' sound like credible news sources, anything is possible.
It feels like a lot of humans will believe literally anything.
Redditor Jeffery_DahmerTV wanted to discuss the ideas that sound too crazy that they have to be true, so they asked:
"What is the most believable conspiracy Theory?"
In this day and age of alternative facts, it all seems like lies and truth.
Enlighten me.
Infection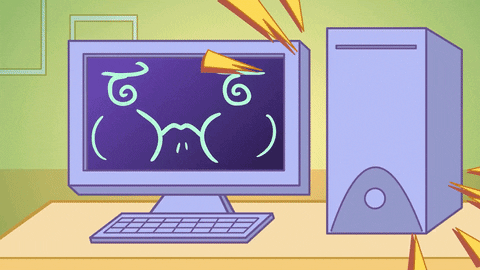 Sick Computer Virus GIF by Achievement Hunter
Giphy
"That computer viruses are made by antivirus companies to test their antivirus software."
astarisaslave
"Parents bought a new computer recently, the McAfee stuff was in there pretty deep to remove. The staff bogged it down, way faster afterward."
lt12765
War
"We are being goaded into waging culture wars that don't matter to keep us from waging class wars."
virgilreality
"Is this a conspiracy theory though? It would be if you assume it was engineered from the start, but this would also make it very unbelievable. But that existing conflicts had been fueled and taken advantage of by people in the position to for millennia is well evident I'd say."
Leseleff
Double Down
"Mattress Firm is a front for laundering money. There is no other reason for there to be so many. No one is ever even in there."
Free_Bingo
"Double down on this one! I have a Mattress Firm next to my job and I have never seen anyone in there ever. It's been six years!"
cbcmama781
"I'm not convinced of this. Our local Mattress Firm is clearly baking $1k+ into their margins and then aggressively selling credit-based financing. Selling two or three a month probably covers everything."
Agloe_Dreams
Weather Issues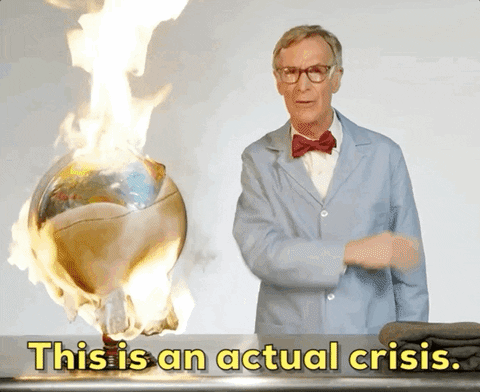 Climate Change Earth GIF
Giphy
"Those climate protestors that glue themselves to the road are hired by oil giants to make climate activists look stupid."
milanvlaman
"I feel this way about a lot of 'extremist' groups on both sides, that there are plants from the other side doing really stupid stuff just to discredit the idea."
Herr_Poopypants
The climate is changing. We have to come together. How is that a conspiracy?
That's All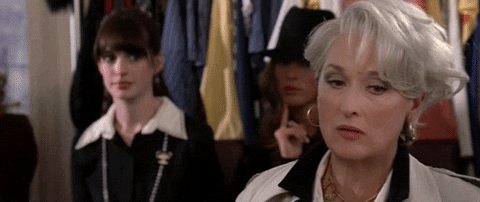 Meryl Streep Pursed Lips GIF by 20th Century Fox Home Entertainment
Giphy
"That the fashion industry purposefully doesn't put pockets in women's clothing so they have to carry purses."
diceunodixon
Financial Clean Up
"That the only reason that the US government doesn't do anything with student debt loans is because then people would stop signing up for the army."
Brotastic29
"That and healthcare.
"When you join up you get healthcare fully covered for you and your family, and you can get a full college education.
If the government started providing either of those for civilians, no one would need to join the military anymore."
redF5veStandingBy
"I think so too. I know and agree with what that dude was saying but when I see or hear people use 'Army' as a way to generalize the military, it usually means that what they said is something they're just repeating what they heard."
chefboiortiz
The Commission
"There's definitely more to JFK's assassination than the Warren commission made it out to be. Whether or not LHO was the sole killer, I find it fishy that the CIA was so desperate to hide information from the public."
Bitter-Record-3831
"There is a very well-done documentary that concludes it was an accidental discharge from a Secret Service agent in one of the cars ahead of him."
Babstana
"CIA probably considered the assassination a declaration of war against Russia. They're probably covering up that they were about to start WW3 over it."
tangcameo
Dairy Pounds
"The Great cheese conspiracy. Each year the US government buys more and more milk to make more and more cheese. The US government is sitting on something like 2 billion pounds of cheese. Just to artificially inflate milk prices."
worfhill
"Not even a conspiracy, just an example of the government controlling the economy in favor of dairy farmers."
Glass_Pies
"I watched a documentary about this. It's actually true."
PreferredSex_Yes
They're Listening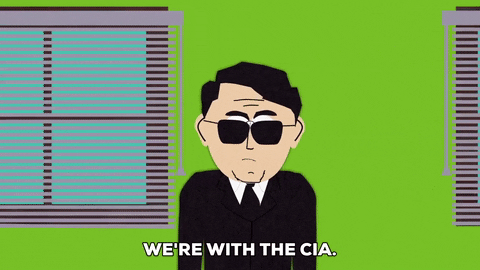 government agent GIF by South Park
Giphy
"That the CIA posts questions like this on Reddit to measure their past and current work, brainstorm for future projects."
ZRX1200R
Ominous
"I have a conspiracy theory about conspiracy theories. I believe the governments and 'leaders' of the world are actually rather incompetent, so much so, that they require the illusion of them being an ominous all-powerful all-seeing entity in order to remain in power."
"And to accomplish this they allow conspiracy theories like the Illuminati and etc to spread around to add a bit of urban myth to how 'powerful' they are."
"It's probably all a bunch of garbage Europe can barely communicate within itself you expect there to be some secret global order??? Oh, stop it haha."
SparkNoJoyThrw01
Sifting through what could and could not be true, could take forever.
Life is full of mystery.
Even if you weren't alive, chances are, you know about Neil Armstrong and Buzz Aldrin being the first two people to ever walk on the moon. In fact, you may know someone who was alive when it happened and watched it on TV.
The fact is, an estimated 530 million people watched the moon landing on TV, and yet, some people still think its fake.
There is a conspiracy theory out there that says we faked the moon landing to convince the Russians that the United States had won the space race! It's crazy, strange, and most of all, stupid. The proof is in the pudding (or in the American flag Armstrong planted on the moon).
Redditors know of lots of stupid conspiracy theories, and they are only too eager to share!
It all started when Redditor willywonkerbonker asked:
"What is the stupidest conspiracy theory?"
Flat, Flatter, Flattest
"That the earth is flat"
"Edit: I have come to the conclusion that the earth is in fact the shape of a doughnut."
"Second edit: I have come to my second conclusion to the fact that mars is indeed a chocolate bar"
– CivilVolume
Tracker
"Microchip in vaccines. If the government wanted to spy on you, they could do it a thousand times easier by tapping your phone."
– Nikola_Turing
"Anybody with a smart phone voluntarily agreed to be tracked and followed 24/7 the moment they turned it on haha"
"lol people are so silly.."
– BeginningCap2333
It's A Bird, It's A Plane!
"That planes can't actually fly because the claimed weight of fuel cannot fit into the size of the tanks and even if it did, it would make the plane too heavy to fly."
– teefau
"If planes aren't flying... How do people fly in planes and get out the other side....."
– ftmtxyz
They've Already Won
"I'm from the UK and the theories about this alarm system the government are putting on the phones is wild."
– _Rare_Smoke_
""They're doing it to control us!!!" They're the government. They govern you. They are the law makers. They already control you. They don't need to make a big conspiracy to do that."
– Mushroomc0wz
6 Continents
"That Australia does not exist"
– germany_science_1
"They say that everyone in Australia are payed actors. If that's true then where is my bloody check?!"
– Drunky_the_Snowman
"Still waiting on mine"
– willywonkerbonker
My Cat, My Choice
"A former friend and mentor called me up one day and said that she read somewhere that pets in America consume more meat than the entire country of France. And since raising livestock is bad for the environment, the article said liberals want all pets destroyed. That's why she lives in a red state and has so many guns, to protect her cats from the liberals. I asked her to send me that article but she never did."
– Squatchopotamus
"Pretty sure pets are loved by liberals and conservatives alike lol. At least, all the ppl I know in both sides have at least a goldfish."
– Jessiefrance89
Famous Clones
"That Avril Lavigne was replaced with a look alike, as if aging and plastic surgery aren't things."
– babythrottlepop
"This has been going on since Paul McCartney was accused of being cloned. Look up the Paul Is Dead theory"
"After that it was Eminem"
"Now Avril"

"Soon will probably be Justin Beiber or Kid Laroi or something."
– Fun-Adhesiveness9219
True Freedom
"The idea that "walkable cities" is some NWO/WEF plot to "control" people and keep them confined to small areas."
"Walkable cities is how most cities, and even many suburbs and small towns, used to be. My mother grew up in South Boston in the 60s and 70s, and she points out how she had almost everything her family needed within a 5-10 walk of her house: grocery stores, delis, banks, pharmacies, corner stores, schools (two on her block and one across the street), liquor store, boutique, shoe store, toy store, post office, candy and ice cream, barbers and hairstylists, playgrounds and parks, bars and restaurants, repair shop, hardware store, a family doctor, a dentist, laundromat, coffee and donuts, and pizza."
"More was reachable by bike, the rest of Boston by public transportation, and her father and friends had cars to go elsewhere...they just didn't need to use their cars to go everywhere, because the basics were readily accessible to them. But sure, being wholly reliant on cars and having to shell over tens of thousands of dollars to auto makers and oil CEOs to spend time idling in traffic just for the basic necessities and daily services of life, that's Freedom™."
– Dahhhkness
"I lived for a year in the city centre of Munich, I had every type of shop and restaurant within walking distance, everything else was connected by a super cheap and reliable tram, bus and subway system. Parking was a premium and people with cars tended to only really use them to go out to the countryside or if they worked in a space outside the city slightly too far from a train station."
"It was expensive but nowhere near London levels for example. And not needing a car frees up a lot of income."
–Wind_Yer_Neck_In
Gone But Not Forgotten
"All the "dead celebrity is secretly alive" crap."
"2Pac and Biggie were both peppered with bullets with multiple witnesses and you think they faked it?"
"Michael Jackson, the biggest singles artist in modern music and arguably the most famous person alive at the time, is still going somewhere and left his family in mourning?"
"Don't even get me started on the Elvis gang…"
– International_Ant217
Truly Real
"Thinking that "global warming" was just invented to raise taxes, or whatever. It is so massively stupid to think that all governments and serious scientists, scientific institutions, etc - worldwide - is in on some conspiracy, to what.. raise your taxes? They could do that anyway..."
"The flat earth, no moon landings, etc - that's all for people who simply aren't all that bright to begin with - but the fake global warming conspiracy is widely believed, and accepted in mainstream politics even. Doesn't get much more stupid than that."
– normalguy_AMA
"I love how global warming deniers think that climate scientists are all swimming in piles of research grant money like Scrooge McDuck, but fossil fuel CEOs are honest, salt-of-the-earth people whose only passion in life is making sure people have jobs."
– Dahhhkness
We Are Needed
"That vaccines are an intentional plot to kill people. This isn't a Marvel movie. We don't need to get rid of large segments of the population. The 1% need us alive, buying things, and providing the services they depend on, like cheeseburgers and trash removal and truck driving."
– notreallylucy
All Aboout Lizards
"The "meteor" that hit earth was actually a spaceship that the dinosaurs left on so they could avoid the ice age. They sent back lizard people to purposely control industries and warm up the earth back to the dinosaur's ideal temperature. The lizard people are purposely trying to invoke nuclear wars to clear the landscape again for dinosaurs."
– Element202
Uh...Where Did This One Even Come From?
"Birds aren't real. The US government systematically eradicated and replaced all birds with surveillance drones in the FIFTIES."
– w0lfn0ise
People don't actually believe that...do they?
It's easy to roll our eyes at the ludicrous things people still somehow believe.
For instance, the earth is flat, or the moon landing never happened.
All of which are nothing more than sensational conspiracy theories with no facts to back them up.
That being said, even those who laugh at others for believing ludicrous things often still believe a conspiracy theory or two of their own.
Redditor Exact_Suggestion305 was curious to hear the conspiracy theories people adamantly believe, leading them to ask:
"What's a conspiracy theory you believe is 100% true?"
Anything Found On Reddit

"I would believe any conspiracy theory that explains why I see a version of this question in my feed 3 times per day."- Longjumping_Ad_6988
Hold On To Your Butts

"Several years back, Samuel L Jackson did an AMA."
"He announced it a few days before and said he would read, up to 300 words, any statement that was the highest voted."
"The initial comment that was in the lead was a series of words for a gps system."
"Left, right, turn, 1,2,3,4,5 etc and of course motherf*cker."
"Halfway through though, another comment took the lead and ended up winning."
"It was a rather bland announcement that he was retiring from acting and taking up a life of crime fighting."
'Till the end of time, I will believe that his team said there was no way he was going to read a script that would immediately be posted to create a product that he would not get paid for."
'I am sure Reddit admins put their thumb on the scale to get the other comment to win."- frodosbitch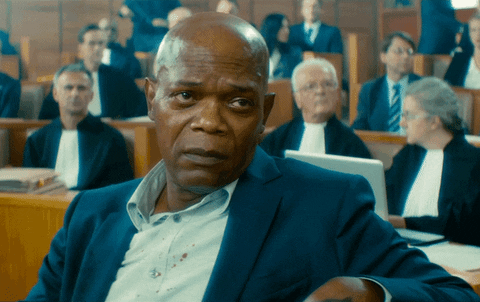 Samuel L Jackson Wink GIF by Lionsgate
Giphy
Mystery DNA Collection...

"When I was in middle school some group came and had every kid in the grade fingerprinted and mouth swabbed as a 'If My Child Goes Missing' packet for the children and parents."
"We got a copy of our fingerprints with our name on a form."
"And the sticker from that form was put on the tubes the mouth swabs would go back into."
"They set up in our gymnasium and the whole school of about 500 kids did it."
"I believe that was just a super easy way to get biometrics on the population before cellphones became popular."
"This was early mid 2000s."
"I've always wondered exactly who got that dna."- Equivalent_Seat6470
"I'm still convinced all these DNA test kits will be used/sold as a means to do things like deny medical coverage, plant evidence at crime scenes, population surveillance on a biometric level, etc."
"Got one as a gift once, handed it right back."
"NOPE."- nomadiceater
"The Candy Man..."

"The Ms on M&Ms have always been Ws."
"Willy & Wonka."- NorthernGamer71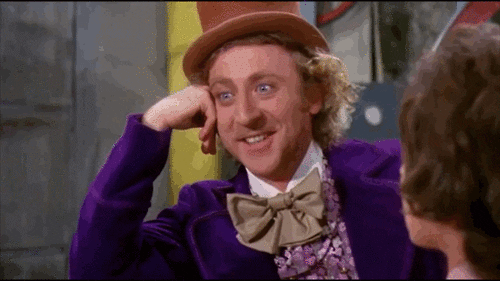 Willy Wonka Smile GIF
Giphy
"Cost Cutting" My A**...

"All the recent tech layoffs (except Metas) weren't about cutting costs but about making workers afraid again and trying to claw back some of the leverage workers had been gaining."- boones_farmer
Maps Be Damned
"Bielefeld, Germany, does not exist."- Mikeavelli
They're Not Fooling Anyone
"Area 51 is where the US develop and test Intelligence, Surveillance, Tracking and Reconnaissance equipment, and the UFOs people are are actually new forms of surveillance equipment."- dazedan_confused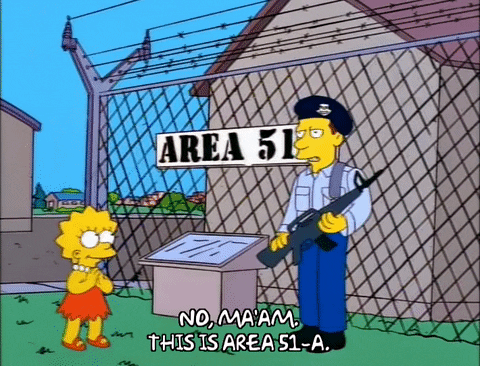 Area 51 GIF by MOODMAN
Giphy
Why They Didn't Release The Snyder Cut...

"DC makes sh*tty movies to give people comic book fatigue to spite marvel."- Season8isGreat
All In The Eye of The Beholder...

"That Contemporary art is used to launder money."
"Look it up. It makes sense."
"Rich person buys an art piece for $1,000, turns around and values it at $1,000,000, then sells it to a private buyer for 1.5x it's value."
"The buyer pays with a form of legal tender (cash) that cash has now been cleaned and is in the rich persons pocket, then he goes and commissions more art and repeats the cycle."
"After 5 years he has cleaned more money than offshore accounts, shell corporations, and high cash flow businesses could in 50 years."- Weird-Replacement-61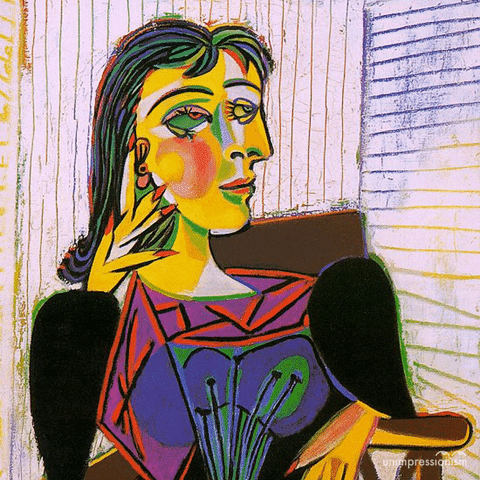 Bored Modern Art GIF by unimpressionism
Giphy
Seriously though, who actually uses change?
"The 'coin shortage' is just a way to have us all move to using our debt/credit cards and digital currency 100% of the time."
"When that finally happens, the government will have full access to viewing our funds and income and can freeze it whenever they want, which would give them full power over the economy."- Tomb5t0ne
Who Actually Bought Baseball?

"Michael Jordan's first 'retirement' was because he was suspended for gambling."- trojan_man16
What Else Would "Central Intelligence" Mean...

"CIA drugging US citizens without their knowledge to learn how to manipulate people's minds."- Xtrepiphany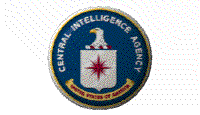 cia GIF
Giphy
Some people will believe literally anything they're told.
But just about everyone believes at least one sensational fact with zero evidence to back it up.