Love is a beautiful thing but, can also awkward as heck. Letting someone know you have a little thing for them can lead up to being the scariest moment of your life, but it can also pay off as the most rewarding. Sometimes they love you back, often they fumble because they don't know how to respond and once and awhile they may shriek and run off in terror. You have to be prepared for a myriad of scenarios. But never be ashamed to for having feelings for someone. The heart wants what it wants.
Redditor u/i-love-Vegeta wanted to hear the outcomes of what has happened when some of us revealed our hearts to the people we secretly lust by asking.... People who confessed feeling to their crush,what happened afterwards?
---
Grade 10.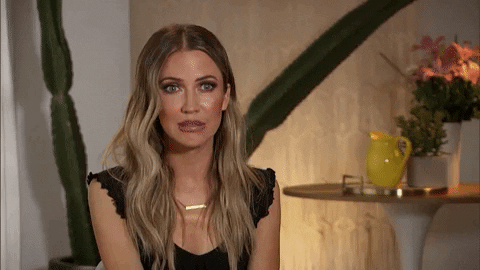 Giphy
I was in Grade 10 - I told my crush that I liked him. He stared at me for a few seconds, gave me a high five, and walked away. We were best friends, and didn't talk about it again for a couple years. We are still really close and now it's just a funny story.
March 2008.
We had been texting and talking on and off for about two weeks, and I just stepped out and said
Me: "Do you mind if I shift gears here and say something a little serious."

Her: "Go ahead..."

Me: "I like you. I mean, I really like you. I'm interested in you. You're the absolute best. I think you're beautiful, I am fascinated by the way you love being around people and they love being around you. I like you... a lot."

Her: "Well, you should know that I like you back..."

March 2008 conversation between me and my crush - our 10th anniversary is in a little over two weeks.
You're dating Who?
She told me she was dating a friend of mine.
Context: They were keeping the relationship quiet and didn't want anyone to know. I didn't know. Completely apologized, backed off immediately. Spent a couple weeks at distance to get my feelings in order and let the awkwardness pass. Were still friends.
This is actually me.
This is actually me. I asked a girl on a date and she gave me some weird and confused look and gave an excuse to I waited 24 hours and went back and clarified that I liked her and I basically got this response. The whole "I know you like me, I don't feel the same. You are fun to be around and I want to stay friends with you but uuuggghhhh....." So it's a loss but it's fine.
Joker.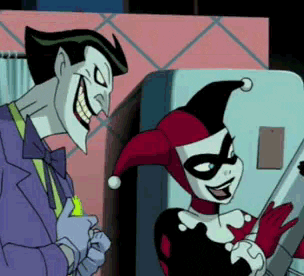 Giphy
She told me she could never take me seriously because I joke around to much lmao.
Run. 
She didn't even respond, so I ran away. I don't know if that is a "Confess my love" reference or not, but I related a lot to the early parts of that game.
I kissed him.
I kissed him. I asked if he wanted to be my boyfriend. He said yes, and that he "was planning on asking" me. Good thing I asked him first. MPaulina
Not Funny. 
He thought I was joking, I felt super awkward so I just started laughing and died inside a bit. Something along the lines of "(name) you are super nice and good looking! Don't listen to (name of some bully), anyways I really like you!!" He looked all confused for a second and sad thank you and laughed, then I laughed too and that was it.
The Alpha....
He never said a word, but then he had other things on his mind. The night I told him he was 3 days away from starting 18 weeks of chemo for his stomach cancer, and facing a prognosis of 12 to 18 months. He'd said when things got bad for him he'd go away on his own.... he's a big, bad, stubborn alpha-as-heck guy, and that's how he deals. So I had to tell him how I felt while I had the chance, cos I never know when it's gonna be the last time I see him.
Always & Forever....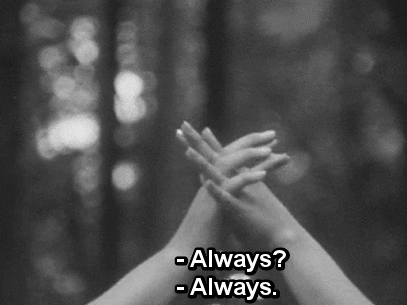 Giphy
We went out on a date because, as it turns out, she had a crush on me too. We've been happily married for 8 years now and just had our first child 3 weeks ago. Sometimes you just have to go for it. We had both been trying to let the other know how we felt for a while, just unsuccessfully. We were young and awkward ( I was 21 and she was 18) but finally I just got the nerve up to ask her out to a movie. I found out later that she had asked one of my friends what my interests were and he told her I liked comics. So she went to Barnes and Noble and just bought a bunch of random issues of comics so she could read them and try to start a conversation with me haha. I always thought that was sweet.
Who else has admitted to wanting to kiss on someone who didn't know?