A Redditor asked: 'What killed your feelings for someone you were once madly in love with?'
Relationships are meant to be fun, and having a crush can feel so dreamy in a way, but there are reasons for relationships to end and crushes to dissolve.
Those reasons are absolutely valid, but some of them are also really terrible to think about.
A Redditor who has since deleted their account asked:
"What killed your feelings for someone you were once madly in love with?"
All For Convenience
"He just didn't seem to actually give a s**t about me, unless I was doing something for him or making his life easier."
- Foreveragu
The Biggest Ick
"When he left me for someone half my age. By the way, I was 29 years old."
- delusionallinkedchic
No Needs Met
"He stopped meeting my needs. I noticed he would bend over backwards for anyone else but neglected me all the time. Any small thing I asked was just too much."
"If he did ask me if I wanted anything from the store, etc., he would come back with everything everyone else asked for and he would forget mine. He peed on the toilet seat so many times and refused to be considerate and wipe after use..."
"The final straw was when I lost my brother recently. He just left me to grieve and didn't really give me any emotional support, no hugs, no asking if I'm alright. He became irritable and moody and now I've just lost whatever was left."
- velvetcharlotte
Their Smallest Fan
"Their constant daily criticism of everything I do, every little thing!"
- jay105000
The Unfaithful Partner
"She cheated on me with a married man. I cried and said I thought we were going to get married someday."
"She said, 'I was NEVER going to marry you!'"
"Nice way to kick someone when they're down..."
- Weary_Boat
Too Humbling of an Experience
"She said, 'I'm just... better than you.'"
"That was said to me the night after I finished my first degree in music. Apparently, I wasn't a 'hard science' major, so all her friends convinced her that I wasn't as good as them... or her."
"Ah well. Could have been worse."
- ThePencilRain
Not In Sickness, Just Health
"He treated my like s**t while I was going through cancer treatment."
- Multipass08
In Love With Being Chased
"In secondary school, I had a crush on a close friend, we were close as friends but nothing more. I eventually (after probably four years of showing hints, getting her gifts, and asking her out to meals and dates) told her exactly how I felt, and asked her how she felt."
"She knew already, but she wanted me to keep trying. She didn't want to be with me, she enjoyed having someone follow her around and dote on her. She then proceeded to have a relationship with every bloke in a friendship group."
"Not gonna lie, I was broken for a good while, but several relationships later, I haven't spoken to her in several years, but keep up with our old friend groups. According to them, she is desperately lonely after doing this with several other guys and now no one wants anything to do with her..."
"But yeah, being told she knew and that nothing was going to change killed all sorts of feelings in me for a long time."
- Practical_Junket8195
The One Who Projects
"The lying, cheating, and stealing."
"Plus all the accusations against me cheating and lying. And false allegations when I didn't react to the drama. Physically and emotionally abusive but I'm the male so no one cares."
"That kind of does it. It's sad, to be honest."
- Encased_in_Gold
So, So True
"Loss of trust does it every time. There can be no love without trust."
- mkwas343
Desperate for Love
"Awareness of my own false overhyped perception of her and realized that I have been overlooking her flaws because I was desperate to be with someone."
- ZenMyst
Disloyal and Unsupportive: A Classic Combination
"He cheated on me and told me it's not his problem so I should solve it alone and come back to him once I let go of things. Left him the next day."
- Buttercup0616
The Lack of Respect
"The put-downs, the insults disguised as jokes, constant derision, threats of cheating, laziness, greed, not caring about what they look like (wanting you to be in tip-top shape all the time, while they gain and get heavier and heavier)."
"They look down on you, treat you like a child or worse. Treated like a servant... or a slave. I could just carry on, but I could just give a few examples of my own experience. But you've read my rant long enough to get what I am saying."
- Background_Break2616
Absolutely No Excuse
"Subtle racist remarks that snowballed into blatant racism. Hopefully they have changed for the better."
- ThreeOneThirdMan
Not As a Second Option
"She said no and then came back a few days later saying actually yes, why not."
"Yeah no, you had one chance baby and you blew it."
- Maaaaaath
It's clear why these relationships ended. While it's nice for relationships to work out, a person shouldn't stay with it just for the sake of having a relationship, and these are great examples of why.
We've all done some embarrassing things, some that are so embarrassing, they actually keep us up at night.
But the worst kind of embarrassment has to be the kind that happens in front of a crush. While you're already worrying about whether or not they like you, and you're hoping to impress them, you somehow manage to do the exact opposite.
Redditor nei7jc asked:
"What is the most embarrassing thing you did in front of your crush?"
Quite the Turn of Events
"I crashed my motorcycle in front of her and her new boyfriend… She came with me to the hospital. I won."
- Randomhero360
Word Choice
"We were at a writers' conference. I spent a good long time telling them about some controversy surrounding the use of pseudonyms in a writing contest. I was pretty proud of how well I stated both sides, as well as my fairly well-researched thoughts on the matter. They didn't add much, but I could tell they were interested."
"About fifteen minutes later, I realized that every (single) time I'd meant to say 'pseudonym,' I'd said 'surname' instead. Never talked to them again. Thirty years ago and it still hurts."
- Preposterous_punk
Second-Hand Embarrassment
"I had a credit card declined..."
- Keithninety
The Accidental Text
"I accidentally sent her a message about her which was supposed to go to my best friend."
"Thanks to my stupidity, she is now my girlfriend."
- Ninjagator
Drowning in Love
"I almost drowned in five feet of water. We're getting married this year, lol (laughing out loud)."
"It was an accident due to my friend's landlord not taking care of the property properly. It was an above-ground pool. I was lightly leaning on the railing."
"I was trying to do my best 'I'm just a chill, normal dude who is definitely not super nervous in front of this very attractive person' pose. Then the railing snapped, and I fell backward, hit my head on the wooden part of the pool as I fell according to others. The railing didn't fully detach and my ankle got caught in the bars. I was hanging upside down, head and torso completely submerged."
"My beautiful, wonderful, strong fiancé jumped in, lifted me out, and got all the inhaled water out (luckily wasn't a whole lot). She literally saved my life. I luckily only sustained a mild concussion and sprained ankle, in exchange for an amazing human being I get to call my love for the rest of my life."
- Gaymerlad
Awkward First Kisses
"I went in for a kiss, missed the mouth, and kissed his jacket collar. Panicked, laughed, stuttered an incomprehensible 'sorry,' laughed again, and ran away as if I was chased by a f**king velociraptor."
"I was 14 back then, meaning that it basically happened in the stone age, so we're cool."
- Leocut78
FriYaY
"Throwing my fist in the air and weakly saying, 'Yay,' when a dude told me, 'At least it's Friday.'"
- ddensity9009
All Too Real
"I went on a run and bike ride with him in the morning (one after the other), knowing d**n well I don't have the stamina for either."
- zy-raii
Financial Preparations
"I was in high school and asked this girl out on a date. She said, 'How about Friday we go out to dinner and a movie?'"
"In the most embarrassing thing ever I said, 'How about we just go to a movie? I don't think I can get my dad to give me that much money.'"
"She actually did go out with me, we ended up doing dinner and a movie, and she dated me for four years into college. I can't imagine why. I told her how embarrassing that conversation was years later and she said she thought it was funny I asked her out but didn't have any money."
- SweetCosmicPope
"Purr" of the Moment
"We were hanging out in my room when I got up, closed the window, and grabbed my cat to put him outside."
"My trousers were kinda loose when out of the blue, they fell down to my ankles, and my first reaction was to cover my crotch area with my cat. I still cringe at the thought of it."
- Kiro7676
Those Dance Moves
"Well, when I was in kindergarten, I liked this girl, and In my tiny kid brain, I thought that doing front flips and back flips was very cool. I thought that was peak human ability."
"So I thought I would impress her with my very own flipping skills. Which I did not possess. So I improvised. I thought it was just as cool to sit on the ground and roll backwards. Over and over."
"Fast forward some time and my school used to have a kindergarten dance for kids who passed. Parents were invited. Your kid couldn't go unless you were present."
"I thought, 'A school dance huh? Looks like my time to shine.'"
"Now imagine you're at a kindergarten dance. You're there to watch over your kid. And then out of nowhere, you see this other kid in a tiny suit rolling across the ground like a f**king 'Dark Souls' character."
"Safe to say I stayed single for a very long time."
"That is my first memory. I want to die."
- Jokesonyouiwannadie
Very Smooth
"I was new to driving and wanted to impress him by parking right next to him in the student lot. He watched as I struggled to find where the f**king headlight switch was for the d**n thing."
"And I proceeded to turn on the windshield wipers in search of the lights."
"This went on for agonizing minutes, and I drove away mortified."
- perpetualworries
Gorgeous, Gorgeous Coworkers
"There was this guy at work, in a different department, who I saw maybe once every two weeks. He was beautiful. So beautiful that every brain cell in my head fled the moment I saw his glorious face."
"He was very polite and friendly too, so when he would walk past, he would smile and say hi. One time he did that, I spilled a whole can of red bull over myself trying to say hi back and doing an awkward wave."
"Another time I was about to go back inside when the hi came, and I was so dazzled by the smile that I forgot that doors need to be opened and smacked face first into it. That godd**n smile."
- asharkonamountaintop
Something About Pottery
"This is so dumb, but we were at a pottery shop painting pottery and talking about books."
"He asked me what I liked so much about romance novels and I said, 'For me, it's the LONGING. Wanting what you can't have, fighting yourself and the world to get it anyway. That's the stuff.'"
"There was nothing bad about what I said but I was so embarrassed to have shared that particular tidbit. We've been together for a year and a half now, he's everything I ever longed for."
- Suitable_Ad_6911
Double Oops
"Hit her square on the head with a tennis ball by accident. She had to go see the nurse."
"Another girl I had a crush on in high school. I sat next to her and could feel that I needed to fart, so I held it in. Bad move. It came out as a prolonged squeak, and she turned her head and stared at me, disgustedly."
- GrandPerspective5848
We've all had some embarrassing moments in our lives, especially around people we have crushes on or would otherwise like to impress.
But at least for some of these Redditors, they were able to turn their embarrassing stories into happily-ever-after tales.
People are fickle.
Changing our minds about attraction is part of our DNA.
But sometimes following the fickle feeling is the way to go.
And that is ok.
You can be in total lust and love but if the person you're fond of kicks a puppy... kick them and run.
Some behavior is unacceptable.
Redditor JackHasSmellySocks wanted to hear about the times we've had a change or heart or lust, so they asked:
"What did your crush do that completely ruined your infatuation for them?"
I'm easily turned off, so my list could be long.
Listen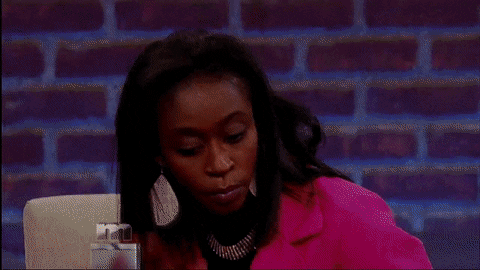 Listen GIF by The Maury Show
Giphy
"Not listening whenever I would share a hobby of mine but insisting me into listening to theirs."
GuzzDoritos
"Currently dealing with this with my partner."
bobsandgobs
Terrifying
"We had been going out for a few weeks and on the way home from a party, we went to get McDonalds and he paid for me. I have an allergy and they got my order wrong. I asked and it wasn't a problem, they made me a new burger and told me to keep the incorrect one as they couldn't resell it."
"I offered it to him, he didn't want it so I said I would just bring it home to give to my housemate so it wouldn't go to waste. He was completely fine with this. Then a homeless guy came in and started asking at the tables for change. I offered him the burger and he took it."
"My date went crazy at me for giving away the burger that he had paid for (even though he was okay with me giving it to my housemate?) and followed the homeless man, shouting at him to give it back. Then got the guy kicked out of the restaurant."
"It was terrifying. He went from easy-going and charming to furious in a split second. Then when he sat down again, he acted like everything was normal and asked me if I wanted to go home with him! It was a side of him I hadn't seen before. I'm glad he showed his true colors early."
CalmDream0
Tears
"This girl I had a crush on early on in high school told me that she recently broke up with her last BF because his dad passed away suddenly, and, as she put it, 'wouldn't stop being depressed and a f**king crybaby about it.' I didn't talk to her much again after she said that."
FuzzMcBeefy84
Evil
"Participated in the murder of a homeless man. He and a group of his feckless friends cornered a homeless man and bludgeoned him to death, apparently for no reason at all. And they were caught almost immediately, because there were a couple of witnesses out of sight and a camera."
bearded_dragon_34
Creep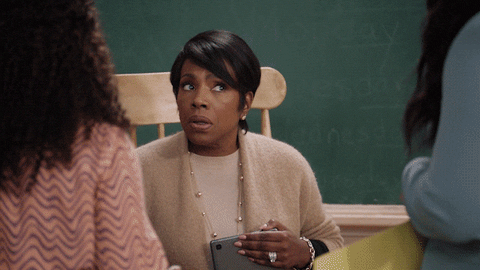 Elementary School What GIF by ABC Network
Giphy
"Tried to pour vodka into my drink when I wasn't looking."
Fylak
"Same thing happened to me! Too bad the guy was an idiot and didn't get very far after that."
ArcticFox46
Well that is a Dateline episode waiting to happen.
Gross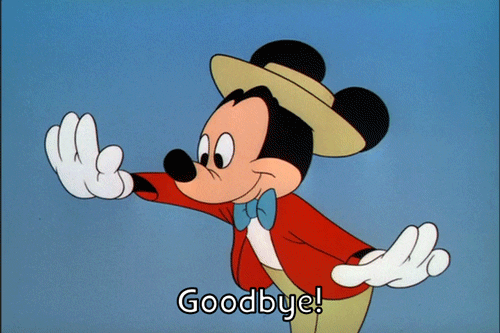 Bye Bye Goodbye GIF by Mickey Mouse
Giphy
"Told me that the reason she hung around me was to get close to my very tall best friend. They dated for three weeks before he dumped her."
Eel_OBrian
On top of that...
"Ohhh. This post made me remember a really hurtful one. When I was 17 at my first year at uni I made friends with a girl in my year, it wasn't like instant crush but she was funny and I grew to like her. One day we were going home after classes together (turns out we lived pretty close to each other) chatting and joking."
"And at one moment she says: 'I really like talking to you just about anything, I would have jumped you right now if you weren't so ugly.' I was a really awkward teenager: severely underweight, skin problems and some other complexes. On top of that very introverted - so it outright killed my remained self-esteem."
"Thing is that she actually didn't realized effect of her words, it was like a passing comment to her and wasn't said with malicious intent. That fact actually made these words even more hurtful."
Haoross
'Everyone does it'
"We went somewhere and she and her friends pulled into all three handicapped parking spaces. There were plenty of other spots, but these were the closest. None of them were handicapped in any way. 'Everyone does it,' she said. No, no they do not."
ctdca
"If 'everyone does it,' then those spaces wouldn't have been open in the first place."
Princess_Moon_Butt
"Growing up with two disabled parents, I unfortunately can confirm there are a lot more people like her than you would think. There isn't always a disabled person needing that parking spot, but when you're disabled, there's always an a**hole who beat you to it."
softcockrock
It worked out OK
"She mentioned her last name. I recognized it. Haha. It's probably a good thing. Found out her grandmother was my grandfather's older sister. It worked out ok. We were on a double date sorta deal with her friend and my friend. We found that out pretty early in the night. We literally laughed our a**es off for 15 minutes, making jokes and traded dates. I ended up dating her friend for about 4 years."
New-Sir-4662
Trash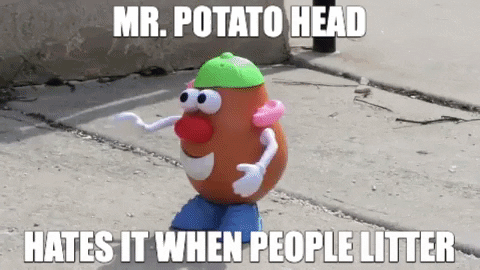 Mr Potato Head Litter GIF by City of Greenville, NC
Giphy
"He littered. Just opened his car door and dropped out a McDonalds bag on the ground. That killed it right there."
WackyShirley
The Larry
"Turns out she had absolutely no filter. She took pride in 'saying what was on her mind,' which was kind of cute at first, until I realized that she literally meant it, every thought in her head spewed out of her mouth no matter who could hear it. Not a day went by where she didn't get into an argument with someone over some insensitive or insulting comment that she made. She was the female embodiment of Larry David in Curb Your Enthusiasm."
raxtich
These are all valid reasons to drop someone if we're being honest.
Has this ever happened to you over something small? Let us know in the comments below.
It can be really easy to develop a crush. That's because they usually happen before you really know the person you have a crush on.
Sometimes, when you really get to know the person you have a crush on, you find yourself falling in love with that person.
When I found out my first crush loved Harry Potter just as much as I did, I decided he was the boy I was going to marry.
Of course, since I was in second grade, things didn't exactly work out between us, but I digress.
However, other times, getting to know the person you're crushing on leads to a piece of information that makes you instantly lose interest.
Redditors have plenty of experience with that and are ready to share.
It all started when Redditor wcypierre asked:
"What did your crush do that absolutely killed your interest?"
Can I Have Him?
"She asked if things didn't work out, if I would mind if she went out with my roommate. I said I couldn't possibly do that to him and left."
– Medicmike43
"Quick, we're gonna need an ambulance for this burn."
– LuqmanLSG
Pay Me For My Time
"This was in college, we were acquaintances and had a few classes together. He was cute, funny, and I totally had a crush on him. He asked me out to dinner and a movie. At the restaurant he ordered the most expensive things on the menu. Apps, drinks, lobster, and even dessert. When the bill came he said "You got this, right?" I was so embarrassed I paid. Then I said I'd skip the movie because I wasn't feeling well and he asked me to give him $20 for gas and for wasting his time. I didn't and just left. Ugh!! After that he couldn't seem to understand why I didn't want to go out with him again."
– nancesans
Something Wrong With Her
"I was giving her a place to sleep when she was feuding with her mother. After weeks of picking up after her, I dared to complain. She had a screaming fit, packed up her crap and left. I was glad to be rid of her, until later it got around to me that she was telling people on FB that I kicked her out for refusing to give me oral sex. There is a lot I can forgive, but that was the first time I had ever had anyone just straight up make stuff up about me. F*ck you, A."
– PiercedGeek
Just Awful!
"Her: Why are you leaving a tip?"
"Me: Because...the service was really good?"
"Her: But she's fat."
– TheKoreanMango
"I nearly downvoted that because it's so egregious."
– insertcaffeine
He Was A Criminal!
"Bragged about drinking and driving. He told me that he and his friends have a "nothing under 100" club, where they drink and then drive on the interstate going 100+ mph and have to send a full-length snapchat video of the speedometer to each other."
"Two of my friends had been killed by a drunk driver 3 months prior."
– sarah_the_intern
"If someone told me they did that I would report them to the police and maybe slash their tires"
– drizzitdude
Happiest Place On Earth?
"We went to disneyland - where I had an annual pass - with my friends and family for an event called "Dapper Day" where you dress up in "dapper"clothing so everything looks very old timey. I had done it for years with my friends and he wanted to come, and my mom and siblings were going for the first time too. I was really excited as it was the first time he had ever met my family."
"Well, we went on one ride with my family and my friends and then he said "do you want to go on a ride just me and you?" I thought we'd come back and spend the rest of the day with them but as soon as we were out of earshot he was complaining about my family and how weird it was that they were there and he wanted to do disney with just me. But he had known they were coming so I was confused. Then we went on one more ride and he started complaining about how hot it was, how tired he was, and before lunch he wanted to go home. I was super upset but didn't want him leaving on his own so I just went with him."
"But on the way home I wished I had just let him leave and I could have stayed with all the people I loved. It was the first time in years my sister and my mom had been to Disney and I didn't know it then but it was the last time I got to go with my brothers before they grew up (and now they hate me)."
"He was just some dude I dated. Not a boyfriend or anything that lasted very long. I'm still so mad at myself for letting him ruin my day. But yeah, it absolutely killed anything I felt for him and we broke up a few days later."
– the-willow-witch
Yikes
"I'm Black, she's Black, our crush was mutual. Then she found out that I was once in a relationship with a White woman. She then jumped down a rabbit's hole of my "betrayal" of the Black family, and some other nonsense of my trauma of self hatred. Never been turned off by anything faster than that."
– SIMCARUS
"That reminds of an exact opposite situation I had in high school where this white girl in my class was borderline obsessed with dating black guys that made other black guys and girls really uncomfortable she dated this one dude in my computer science class that I talked to, and he told me that she likes black guys as a kink but not as a person"
– sebastian_ramirez05
"I've date both kinds of extremes when I've dated interracial. One girl was honestly only attracted to black/Latino men from a physical standpoint. She wasn't fetishizing us, just had a physical preference for us. Then I've dated another white woman who had watched way too much porn. It got so annoying.Thankfully it didn't get to an intimate relationship before I ended it."
– SIMCARUS
Ummm...
"She slept with my dad"
– dimple_guy
"I would say "motherf**ker" but the term doesn't work here"
– fukkin-sweeeet
"My ex had been previously engaged to a girl that slept with his Dad. It caused his parents to divorce and he still maintained a relationship with him. She had been 18 and he was in his 50's at the time. I was always so uncomfortable around him."
– Darkmoonlily78
Ick.
"She invited me over to her place (not as a date thing, but just to hang out as friends). Her house was absolutely filthy and the glass of coke she gave me had a hair in it. She was really cute, had a great personality, and was a genuinely nice person, but as soon as I saw cat sh*t on the floor near the front door and just dirty everything my crush disappeared and I left in a hurry"
– tahsii
It's A Delicacy!
"She ate a live snail."
"I was in 6th grade."
– sp33dzer0
"She might be a masterchef now, pushing the boundaries"
– _malaikatmaut_
Users In More Ways Than One
"She offered to drive and picked me up in her car because we had plans to go out to dinner and get to know each other better."
"I realized after about 20 min she was not driving to the restaurant and instead stopped at a gas station to get into someone else's car and buy drugs."
"Basically made me accessory to a drug deal under false pretenses."
– Deleted User
"Believe it or not this has sort of happened to me. The guy was driving us in my car and conducted a deal in a back streets of an industrial estate close to where I lived. I was baffled. I had big self esteem issues and we had been fooling around and I just didn't even care about anything he did up til that point. I was so angry he had literally used my car to commit a crime!"
– MummaGoose
And That Was That
""We were in the process of getting together. She had called over and we spent an afternoon watching movies and sitting close together."
"By about 8 in the evening she was considering staying later and I was casually encouraging her. She asked if she could take a shower, and I was like "yeah, sure of course". Glad that the bathroom was clean and tidy and I had fresh towels."
"Anyway about 4 mins later she calls me saying she needs help with the shower, and I give her a moment to get a towel around herself and knock on the bathroom door. She opens it completely naked, and shows me that she's having trouble with the shower controls. So I'm kinda unsure whether to make the move or start with the controls so, I go with the flow and show her "this is hot & cold, this is pressure, this is rainforest, and this is power jets.""
"In the 5 seconds it takes me to do this she has sat on the toilet. Which is kinda a weird thing because I need to be able to make the next move. And she's . . . Well she's sitting on the toilet, naked, with the lid up. Looking all disinterested. I'm thinking "ahhh I've screwed it up" when suddenly . . ."

"Ker-splosh."
"And she takes a dump right in front of me."
"And then another one."
"I was just "uhmmm I'll leave you to it.""
– Reddit
Yikes! That would make me lose interest too!
Do you have any stories? Let us know in the comments below.
Instant attraction is real.
And it can be a real problem.
You want people to like you.
You want them to be who you think they are.
But then it can all change in an instant.
Redditor SpacedGeek wanted to discuss the moments we've all realized it was time to stop panting over a certain person.
So they asked:
"What did a crush do that made you instantly lose interest in him/her?"
I lose interest easily. So this should all make sense.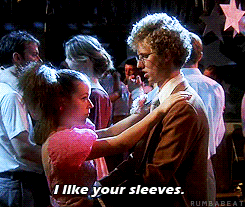 Napoleon Dynamite Dance GIF
Giphy
"She asked me to prom. I said yeah. Two days before prom 'I actually don't want to go with you, but I already bought both of our tickets. As the guy, I expect you to pay me back for them.'"
"I tried to explain that's not how transactions work. She kept telling me it was my responsibility. I asked if she was smoking crack. Never heard from her again."
OwMyCandle
Salt Lake City
"Not me but my wife before we met. There was an event in Salt Lake City and she was from northern Washington. She had a crush on this guy and decided to join carpooling with him and couple other people. They stopped to grab some fast food and went back on their way."
"Well as soon as he finished eating/ drinking, he tossed the whole bag out the window while driving. After that, she barely talked to him and once they got to SLC she left him and joined some other friends and went back home with them instead."
sknsnw9
You're Blocked
"Went on a date with a guy to a Chinese restaurant and as we were leaving he threw trash on the ground when there was a trash can a few feet away. Then we went to his house to watch a movie and he picked his cat up by the scruff of its neck and threw it. Not a set it down to get it off the counter kinda thing but a legit throw across the room."
"I left right then and there and told him why. He called me a *itch and a tease (for whatever reason, never gave him the impression I was going to sleep with him that night) and was yelling at me as I was backing my car out of his drive. I got to the end of his road and blocked his number."
TrendyKiddy
No one...
"They poked fun at my mom. Going to a primarily white school, him and a group of his guy friends always made fun of how she dressed and how short she was. I didn't super know him, but he was a part of the group that did, and that's all I needed to know. My mom is this sweet, short Asian woman who loves to smile, and yes, she sometimes wears goofy clothing, but no one makes fun of my momma. No one."
jacqueluvsjakie
?!?!?!?!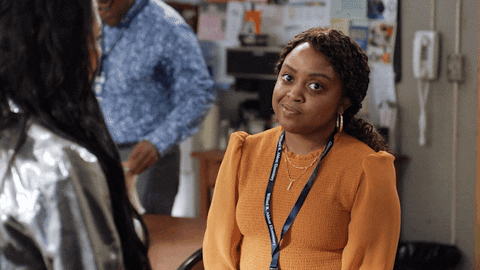 Okaay What GIF by ABC Network
Giphy
"He said that he doesn't like ugly people and they all should die or be put in a corner."
Sunshine-the-wolf
Idiot
"He drove like an idiot while I was in the car. I literally thought he was going to kill us, and he was road raging the whole time. This was on the highway, too. I asked him to stop driving like that and he didn't. Never going out with him again."
cutetygr
"Same thing happened to me. Driving home from our first date, I wasn't talking much because the date had gone poorly and I felt uncomfortable."
"He got mad at me for being 'too quiet' and pretended to fall asleep at the wheel. Leaned back in the chair, folded his arms, and closed his eyes. We were on the highway going at least 85. I had to grab the wheel to keep us from swerving. He ran a few reds once we got to my town too. Very unpleasant experience."
REDDIT
INTO MY HOUSE!!
"Asked her out, she said yes! Then, she dumped me 2 weeks in saying she didn't wanna start anything new because she was moving in a month and didn't tell me."
"Then that time came for her to move and where does she move? INTO MY HOUSE. she got with my roommate that looks creepily close to how I look (we would often get mistaken for brothers, twins even), and started a committed relationship with him."
"There were some thin walls in that house too..."
Three0h
cool/cute...
"This guy that I'd been talking to for a while on tinder who I thought was cool/cute but he never seemed down to meet up. One time he randomly messaged me to say he'd gone over to someone's place and they'd had sex three times. I think he was trying to make me jealous but it just made me feel a bit gross."
FaustianBargainHunt
Hard...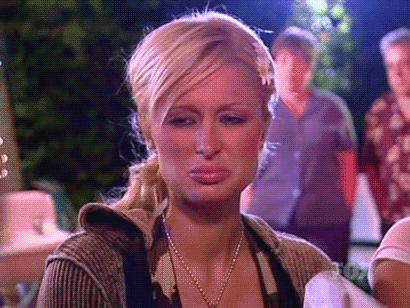 Paris Hilton Reaction GIF
Giphy
"Crush on a girl my junior year of college. She liked to heavily make fun of people and I mean hard. Like to the point I would say hi to someone I knew. After we walked off she would have some remark. She went from attractive to not wanting to be around her really quickly."
Slaed_Dweller
It only takes a moment to be over it.
Have you ever instantly lost interest in someone thanks to something they did? Let us know in the comments.