Love hurts. That is a sad fact. As much as love is a splendid thing, it also can be a painful knife in the heart. And one of the most relatable pains is that of unrequited love. When you yearn for another and one, they have no idea or two... they're just not that into you. That can be a heavy burden to carry. Having a crush is not often a fun secret to harbor. The best way to work through it, is to expose it, so that you can see what happens. Talk about good drama...
Redditor
u/seculargoddess
wanted everyone to discuss the times we all had to accept when we knew, a certain love had to be left behind by asking...
What helped you get over a crush you had for years?
I've lost count of the amount of crushes I've had. I'm definitely in double digits and I've exposed at least ninety percent of them. And ninety percent of them... went absolutely nowhere fast. Alas. I will say that a large portion of the outcomes stung my heart a bit, but in hindsight... Lord did I dodge some mighty lethal bullets. Who can relate?
Across the Quad...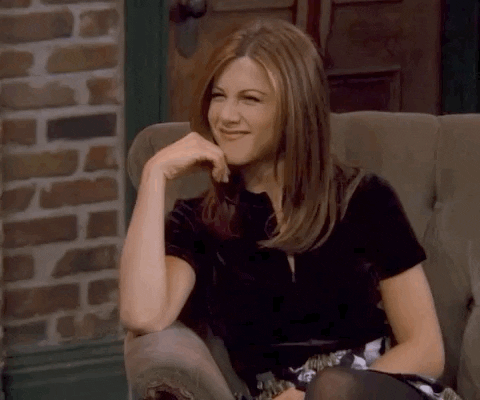 Season 3 Hello GIF by Friends
Giphy
One day I saw her across the quad. I waved and she stopped walking and just stood there. I walked towards her and realised that she wasn't walking towards me. Then I realised she'd never walked towards me, never sought me out, never put effort into our friendship, let alone anything else our relationship might develop into. It took a bit to process, but that was the moment that helped me break free.
The Idea...
Well, for me, I kept telling myself that I did not fall in love with her, but with the idea of her. I had always imagined a future with her... I wouldn't bore you with the details, but yeah in those imaginations she seemed to be so excited about my presence, I mean she was in real life too (she's a pretty good friend of mine), but in those dreams, a little more, I guess? But anyway the fabricated and real girl were almost pole opposites in nature. So I kept telling myself for three years that the girl I actually had a crush on never existed.
I liked the girl in my imagination, and there, she liked me back too; it wasn't the case with the real one. So that's what helped me move on from her. She's still my friend, maybe we're not as close as we were before, maybe its for the best. I still sometimes get slight feelings for her, but I'm sure it will wear out with time.
Shine On...
Ohh here's my time to shine...
So I got into this girl in middle school. I've had a mad crush on her for five, long freaking years. The reason why I didn't confess was that I was the rejected kid, zero friends and a weirdo and she on the other hand was popular, smart and intelligent. So I always admired her from the sidelines, under the radar and she was completely unknown of my existence. In High school I made a few friends, who told me to stop being a wimp and confess.
So I walked up to her one day in recess and confessed. She made a disgusted face and said that no way in hell she'd be with me and she was in a relationship anyways. I walked away disappointed in myself and feeling real down. Then a few minutes later her boyfriend came up to me, he said that he was listening from a distance and said he had chewed her out for her reaction. I know that I shouldn't have taken her seriously but I actually felt low for a month.
This guy approached me every day, asked how I was doing. Later on we made best friends. Later on the girl dumped him and he told me all that was wrong about her and how she was a complete jerk and I had dodged a bullet.
This guy helped me a lot in recovering from that blow and he's the reason why I'm actually making more friends
Note: this happened a year ago
Tl;dr : Girl humiliated me for confessing, but her boyfriend made best friends with me and helped me recover.
Samies....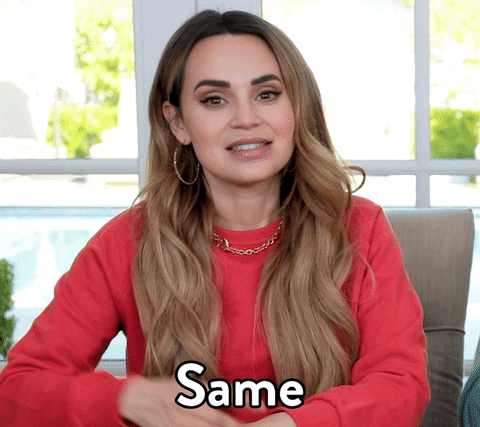 Yep Reaction GIF by Rosanna Pansino
Giphy
Our interests were too similar. I liked girls, so did she.
10 Years In
I had a crush on some guy for about 10 years. I finally decided to text him after he and his longterm gf broke up (I waited over a year). He did not seem uninterested, but it was so hard to get the conversation going. It felt like I was talking to a 13 year old boy who was only interested in motorcycles and breaking every rule on earth to look cool.
One evening he asked me if I wanted to meet up in town (we were both out with friends, precovid). He then proceeded to ask me if I was going to "perform oral sex on him.") I never responded.
See there... the Lord does work in mysterious ways. All that time spent pondering what if, when we should be saying... no thank you. And a few of those, like many of us, always end up better as friends, you just need to remove the love googles. They make your vision blurry. Let's continue...
It's Time...
A lot of time. A lot of crying and a lot of time spent on my own.
It's time. I thought I would never get over someone (we had a very odd relationship). But as time went on, I worked on myself. And now I'm with someone who was the best of all that other person, plus a lot more. Without all the negatives. Now I don't feel anything for the old relationship, but I check in and say hi as a friend here and there.
It just takes time. Can take years. It's like getting past an addiction.
6 Feet back... 
Keep distance and get some hobbies.
Definitely distance. I used to see him everyday at work and hang out after work. Then I got a new job, we didn't catch up after work so much. And the crush fell away.
Also everyone at work used to joke about us being a couple and how he was in love with me. I wonder if I leaned in to that thinking? And built the crush? Like would I have thought about him in "that way" if no one had put the idea in my head he was obviously in love with me?
All Night Long...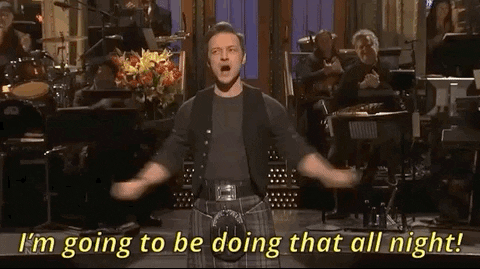 james mcavoy im going to be doing that all night GIF by Saturday Night Live
Giphy
He rejected me and I sat up all night crying and eventually realized that the last 4 years I'd had a crush on him I had pretty much just looked at all the positive interactions and filled in the rest of the time by projecting a personality onto him.
No
I asked her out. She said no. Ended up becoming friends. Still don't recall how or when exactly i got over her, i guess hanging out with her over the years made me realize that being friends is better than being together. She's a wonderful friend, though she still made fun of me for asking her out that time.
Facts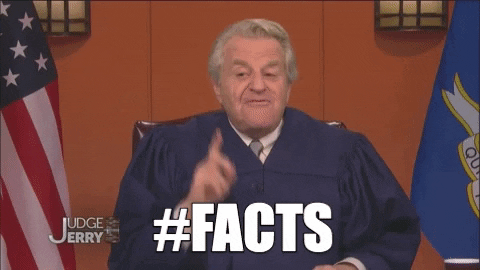 Facts GIF by Judge Jerry
Giphy
The fact that I just stopped initiating the conversation and that was the last time we talked.
It's going to be what it is. Don't sit on it for too long. One of the worst feelings is a missed opportunity. If they're meant to stay in your life after the reveal, they will. If not... ciao bella.
Want to "know" more? Never miss another big, odd, funny, or heartbreaking moment again. Sign up for the Knowable newsletter here.

Keep reading...
Show less
I am notorious for changing my mind. I can be in love one second and be running away the next. I have no explanation for it. My therapists and I are working hard to figure it out. So when I'm into you, you have to tread lightly because anything little thing can sour me on a person. Now, there are big, glaring things that could make anyone change their mind on a crush. Let's see what counts as a dismissal...
Redditor
u/qWeRtEeE372
was wondering what broke the illusion of love for some by asking...
What did you catch your crush doing that immediately made you dislike him/her?
I can't stand someone who has no idea of direction. Or someone who can't make a decision on dinner. Also, if you kill people, that would be a big issue. The list is long for me. I can't wait to hear what people add.
Oh Hell No...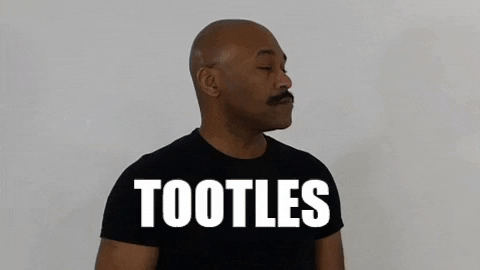 bye bye goodbye GIF
Giphy
He made fun of my autistic brother.
My little brother has some developmental delays and I've cut off people for that, so called "friends" even one of our cousins. That crap don't fly.
"Aw, kitten!"
Took a girlfriend to see my sister's horse. Horse nuzzles her. Ex GF violently whips the horses face. Nope. never see her again.
I had a similar one. Girlfriend and I handing out candy on Halloween. I happened to have a brand new kitten at the time. Kid at the door says "Aw, kitten!". Girlfriend slams down metal candy bowl -- CLANG! -- sends kitten frantically scrambling away. Wow.
The Other Guy
Had a huge crush on this boy in high school. One day he invited me and my sister to go over and "hang out" at a mutual friend's house after school. So we are all just hanging out and we're talking and he keeps asking me who I'm texting on my phone. I told him I was checking in with my mom. And he literally took the phone from my hand and started looking through all my messages.
He said "I didn't invite you here so you could text other guys." There was no "other guy" I was texting and there is just so many red flags in that situation. I never really talked to him again after that.
Fake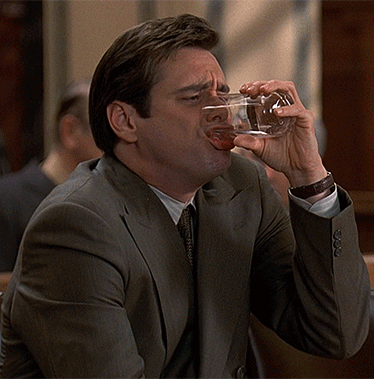 oh come on jim carrey GIF
Giphy
Lied about being a marine and having been shot. Yeah, big no from me, bud.
Senior Year
My brother had a friend just after high school that was super hot. He was also really nice to me and had manners when he came over.
Flash forward a few years, he's helping my brother and I with a tree removal job. He starts chewing tobacco and spitting it EVERYWHERE on this person's property, pees in their bushes, brags about having 5 kids by different women and that he doesn't pay child support, that he was a "fifth year senior, dude, haha!"
Ruined it. He was ugly in an instant. He was really smart at one point, had a good job, was on the path to a good place. I don't know what happened but ewww.
Okay. ALL of that is reasonable for people to say goodbye. Downright cruelty is abhorrent. Some people are just not worth the time or effort. Not sure how it could get much worse but...
Speed Racer
He ran a 2-way stop sign/blinking red light in a 55 mph zone. The intersection has clear open views for at least a half mile on both sides and he claimed he didn't see anyone coming. But a woman with her kids in the car was right there and t-boned him as he ran through. Both cars were totaled. When I picked him up he kept bragging about how he wouldn't apologize to her because it would be an admission of guilt.
Saying he knows all about how to handle these kinds of situations. And then said it was her fault because he ran the stop on accident but she should've stopped once he was in front of her. In a 55 mph zone. It was super creepy and cold hearted.
Unpopular
She was freaking with her boyfriend's older brother while said boyfriend was in the hospital for an accident caused by said older brother.
She was popular in school too and had a lot of admirers but once it came out what she did, not even the other unpopular kids wanted her near them.
Meow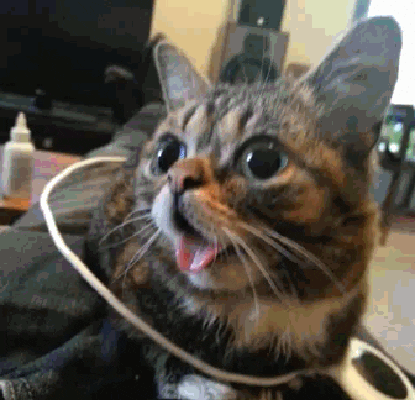 Lil Bub Cat GIF
Giphy
She was holding a cat by its tail and spinning it around her at astounding speed. The cat's fine though don't worry.
Idiots...
I finally got to have a deep conversation with him and realized that he was dumb as bricks. He thought that the earth was flat (this was in the late 90s/early 00s) he thought England was a dead empire like ancient Rome or the byzantine empire. He thought rhinos and horses were related like how dogs and wolves are. He thought that all cultures were divided by race; all black people had the same culture regardless of country, all asian countries had the same exact culture, all hispanic countries were the same exact culture... etc.
Edit: regarding England, he thought it had collapsed after the renaissance period and all that was left were ruins. He thought that England was a large mass of land that connected to Europe during the renaissance period and then when it sank or was destroyed, the island that was left is now Great Britain.
Keep Away...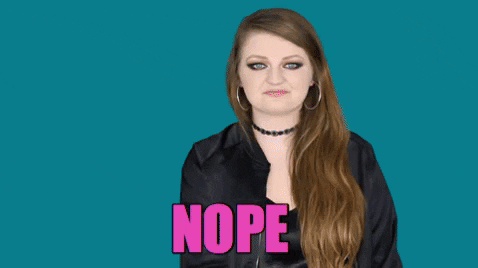 No Way Reaction GIF by Ryn Dean
Giphy
My ex didn't stop for an ambulance to pass us.
I knew then he was not a keeper.
Send them packing and get yourself a saging kit, and maybe call up an exorcist. At least you see true colors before it's too late. Don't ignore the red flags y'all. A crush is just a crush. Love will come again.
Want to "know" more? Never miss another big, odd, funny, or heartbreaking moment again. Sign up for the Knowable newsletter here.

Keep reading...
Show less
High school crushes are the stuff horribly inappropriate dreams are made of. That feeling of butterflies 'til you want to hurl is something almost all of us know--and love to hate... or hate that we love.
Depends on how sappy you are.
There isn't a high school based bit of media out there that doesn't feature at least one character having a crush so heavy it seems like they can barely function--and that's because teen feels are the biggest most ridiculous feels of all. They're the kind that can change you for forever.
One Reddit user asked:
How did your high school crush turn out as an adult?
Most of the responders spoke about those high school crushes with quite a bit of fondness, proving my point.
Want to "know" more? Never miss another big, odd, funny, or heartbreaking moment again. Sign up for the Knowable newsletter here.
Keep reading...
Show less
The ladies love gay men. The ladies love us. They just do. I have been checked out at the gym so often by women that one day I became so frustrated I had to speak. On this particular day, I was running like a fiend on the treadmill, and this lovely young woman sidled up onto the treadmill next to me. She would not stop eyeing me, flipping her hair and would incessantly try to make small talk; which I regretfully engaged in.
Finally near the end of the run, just as I was about to finish she pushed my shoulder to ask me if I wanted to grab a drink. I was thrown off because I was focused on my finish and because her push was more a shove and I fell to the floor. I wanted to read her for filth but instead just yelled... "leave me alone... I have a man!" She got the memo! As did the gym.
Redditor
u/lil_Chickens
wanted to hear how the boys out there let down a lady or two by letting them know... we bat for the same team girl. They asked...
Gay men of reddit, have you ever pulled the "I have a boyfriend" on a girl? If so what was their reaction?
Want to "know" more? Never miss another big, odd, funny, or heartbreaking moment again. Sign up for the Knowable newsletter here.

Keep reading...
Show less
They say love is blind, but there are some things even "love" can't ignore - like the clear message sent when someone invites you on a date and you get there only to realize you're not the only "potential suitor" there and that the date is, in fact, an MLM pitch.
One Reddit user asked:
What did your crush do that absolutely killed your interest?
And fam, that was a real actual response. I just ... I ...
And that wasn't even the worst one! People are just out here snatching defeat from the jaws of victory left and right. We've got abusers, MLM pitches, and someone who lost to a cat. We've got insecurity and control issues on full display.
But people, far and away, the biggest takeaway from all of this is that cleaning up after yourself is seriously important. It's one of the easiest things you can do to help your date not be disgusted by you.
Turns out, people don't like hanging out in a home with literal poo on the floors. Who knew?
Want to "know" more? Never miss another big, odd, funny, or heartbreaking moment again. Sign up for the Knowable newsletter here.
Keep reading...
Show less