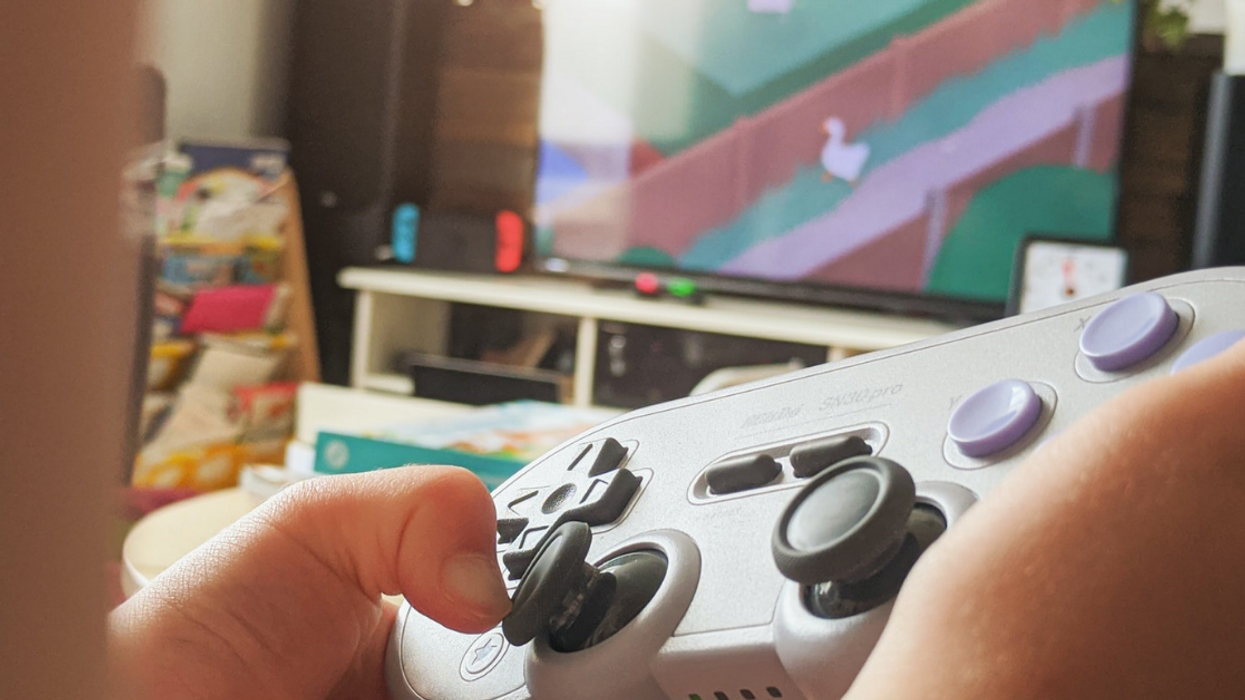 If you, like millions of others, had your little 90s heart held in an unyielding vice grip by Jonathan Taylor Thomas, I'm gonna need you to sit down and take a few deep breaths because I'm about to say something so controversial, yet so freeing for you.
Jonathan Taylor Thomas was not all that and your passionate love for him was classic Disney manipulation. It's not your fault.
You weren't in 90s love - you were traumatized, and it's gonna be okay.
Reddit user Endowedx7 asked:

"90s babies.. who was your first television crush?!"
​First of all, nobody followed directions and we jumped from TV to movies to cartoons super fast.
Secondly, the sheer number of people who say Jonathan Taylor Thomas when this question is asked just hurts my soul. He, honestly, was a B-rate heartthrob at best.

His hair wasn't perfectly parted and platinum-like Jonathan Brandis (RIP)
Thomas Ian Nicholas had stronger "3 first names" power.
JTT lacked the shy smile Devon Sawa served with ease.
Even Andrew Keegan started a cult.
What did Jonathan Taylor Thomas do to earn so much adoration?
I theorize that the answer, quite simply, boils down to trauma bonding. We fell in love with Simba, and his little cries over Mufasa, and that was it; JTT was now our forever favorite because of the Circle of Life.
Dang Disney is good - but also kind of evil. Now that you know, you can heal. Go forth in peace.
Bask in Reddits favorite Non-JTT 90's crushes.
Devon. Duh.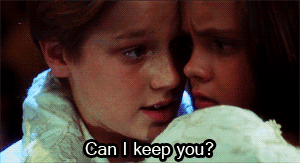 christina ricci dancing GIF
Giphy
"Casper, Devon Sawa"
- ramblinator
"Hard yes at Devon. Casper 'Can I keep you?' wrecked me 😭"
"Also in Now and Then, Idle Hands, Final Destination. They were my faces. Oof, the 90s were a time."
- coma-toaste
"My sister actually just met him at some sort of convention in Dallas. She sent me a pic, because she knew how much I loved Devon."
- ShataraBankhead
"Devon Sawa was my first crush. My friends could keep JTT, I only had eyes for Devon."
- bassgirl_07
"This was the answer I was looking for. He looked beautiful to me at a kid watching that movie."
- Noppo_and_Gonta
A Science Lady
"Scully. I love me a science lady."
- silverblaze92
"Lort yes Scully with that fire red hair and those soft eyes!!!!"
"Underrated crush. She was beautiful!"

- Drops_USMiC
"I still have the biggest crush on her. Literal schoolgirl crush, blush and all."
"It took me like 10 years to realize that straight girls don't like other girls the way I adored Scully."
"Aaaaaand that's how I realized I was definitely bi."

- juniper-mint
"Scully and Velma were my biggest fictional crushes growing up, I just like nerdy ladies. 🤷🏻♂️
- Foofsies
Daddy Shang
"Captain-turned-General Li Shang from Mulan."
"The first time he took his shirt off made a lasting impact that I was not prepared for."
- g_lay
"Lol it did for Mulan, too."
"It occurred to me recently that she'd likely never seen a shirtless man who wasn't her dad, so that specimen was her first..."
- kdbartleby
"Daddy Shang"
- supholmess
"BRUUUHHHH Shang yes"
- TheObservationalist
"Sign me up for the next war!"
- ElderBrute
Brendan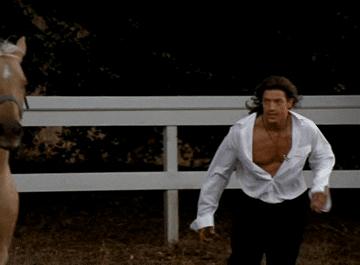 brendan fraser horses GIF
Giphy
"BRENDAN FRASER"
- purplehairedcatdaddy
"Came here to say this! For me it was George of the Jungle, the bowls scene changed me."
- sheehosellstheshells
"God he was sexy, especially with long hair."
"He was done so dirty. Glad he's getting more work now but he deserves more."
- Viiibrations
"Omg, I was so in love with him. I even watched that stupid Dudley Do-Right movie."
"Everybody loved him for his body, but I'd still give it to him today though. Chubby guys ftw."
- Iced_Jade
...And Everyone's Bisexual Awakening
"I came here to say Brendan too. George of the Jungle and The Mummy… 🤤"
- Tough_Raspberry1983
"As a bisexual, The Mummy and The Mummy Returns had me feeling so many ways. Poor young me didn't know who to focus on more lmao"
- starkrocket
"Lets be honest here, practically the entire main cast of the Mummy qualifies."
- Skylis
"The Mummy was a glorious bisexual awakening for so many people."
- shallowbasketcase
Its Morphin Time
"Kimberly, the pink ranger. She can still get it, wherever she is."
- END0WEDx
"You are the man, OP, for responding to your own question with the best answer. "
"This too was my first tv crush. She was all that back then."
- Mikernoce
"The episode where the Tigerzord and Thunder Megazord get destroyed... She had no right wearing that outfit for us kids but I'm so glad she did."
- [Reddit]
"This is the one."
"I was like 4 watching power rangers in my underwear, and I thought she could see through the TV and I got embarrassed and put pants on."
- TheOfficialTheory
Starfleet Standards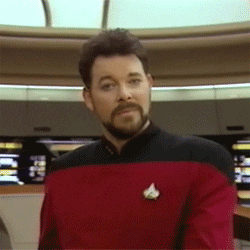 Happy Star Trek GIF
Giphy
"Jonathan Frakes. That beard fetish has followed me around for the last 25 years."
- Cutegun
"Omg, yes. Daddy Riker has me feeling all kinds of ways that are surely not up to Starfleet standards."
- hardly_trying
"Ohh yeah. There's a reason why he was always written as the one seducing (or being seduced by) hot alien women."
"And yes, I too grew up to love men with beards. 😆"

- tourmaline82
"It's unsettling to re-watch the first season before his beard was a cast member. Deeply unsettling."
- lunaleather
Flintstones
"Halle Berry from the 1994 Flintstones movie."
"Oh. My. God. I was obsessed."
- ImLikeLicorice
"I remember thinking 'wtf is that cleavage doing in a PG Steven Spielberg movie?' But at the same time, I was perfectly ok with it."
- Ooze3d
Shakira Shakira
"I remember watching Shakira in a music video on MTV when I was 9 and being completely mesmerized 😂"
- MoAdibbb
"Yes, same for me. I was 8 and Whenever Wherever was everywhere on TV and radio."
- lucitribal
"Me too! She just did it for me and I was like 4... It's literally one of the earliest memories I still have."
- Dazius06
Merry Christmas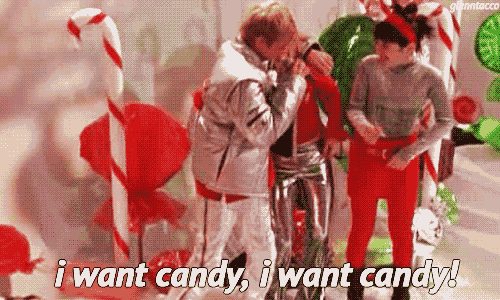 aaron carter GIF
Giphy
"Aaron Carter on the Christmas episode of Lizzie McGuire…. Lol what a time!"
- illbeokayeventually
"I met him when I worked at the airport. Came in wearing a beanie and a bathrobe."
"He was super friendly though 😅"
- evergreenxsage
"I was scrolling for this answer! I can picture the Christmas episode in my head!"
- Helpful_Cat0808
"I swore I was the only one who saw this and just never said it out loud."
- sheisvoid
The Static
"I hope video games count!"
"I remember walking up to the TV to kiss Link."
"The static made it more fun lol"
- mommasoggydoggyup
Hexes And Homos
"The Hex Girls from Scooby-Doo! and The Witch's Ghost"
- TheMissingChapstick
"Oh the Hex Girls are required crushes for every young gays development."
- [Reddit]
"Honestly I should've realized I wasn't straight sooner, those hex girls were FINE"
- Azusanga
"I'm convinced the Hex Girls singer Thorn was the reason so many guys my age were into scene girls when they were younger."
- What----------------
"The hex girls definitely awakened something inside of me when I was younger."
- abloobudoo009
Something Awesome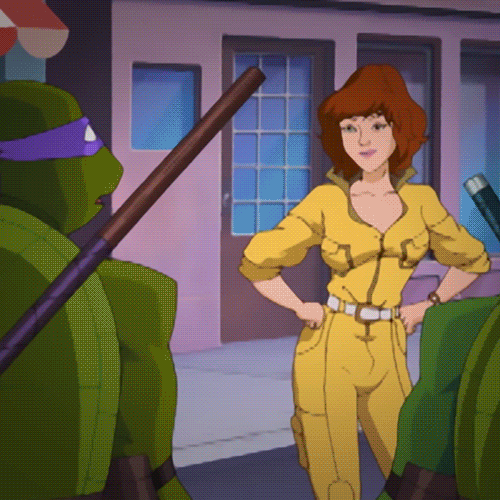 Channel 3 90S GIF by Teenage Mutant Ninja Turtles
Giphy
"April O'Neil from Teenage Mutant Ninja Turtles"
- N_Tracer
"I just remember thinking there was something really awesome about that yellow jumpsuit"
- Crazyjaw
"My God, that Yellow jump suit."
- AdamBombTV
"If my mom would walk in the room while April was on the screen I would get so nervous and awkward like she walked in on me watching porn."
- Japhysiva
Peter
"Jeremy Sumpter in Peter Pan"
- Obvious-Olive8241
"OHHHHHH weee you just took me down nostalgia lane. That boy had me dead for a solid week straight."
"Kept rewatching Peter Pan again and again to pretend I was Wendy 🥺😭"
- a_sunny_disposition
"Same, even convinced my parents to take me to L.A. to a Ronald Mc Donald race in Griffith park to meet him, and the day of the race we got lost and didn't get to meet him."
"I almost cried when i saw everyones picture with him on this forum called Jeremy's angels."
- Aggravating_Row2179
Gargoyles Need Love Too
"The female gargoyle in the Gargoyles cartoon."
"My siblings made fun of me for this for like 10 years until they forgot about it. I hope they never remember lol."
- Spirit860
See?
TONS of non-JTT options for all tastes!

We can finally be free, my friends. Free!
Want to "know" more?

Sign up for the Knowable newsletter here.

Never miss another big, odd, funny or heartbreaking moment again.
Keep reading...
Show less
Oh our high school crushes.
Be honest. How often do they cross your mind?
There is no shame.
They are the first people to set our hearts a flutter.
And they are forever immortalized in our memory as perfect.
But then went on and lived lives.
Let's see how that went.
Redditor anonymous-46 wanted to talk about the people who made us blush back in the day. They asked:
"How did your high school crush turn out as an adult?"
Mine is "happily" married with kids. So cheers to them and whatever.
Oh Snap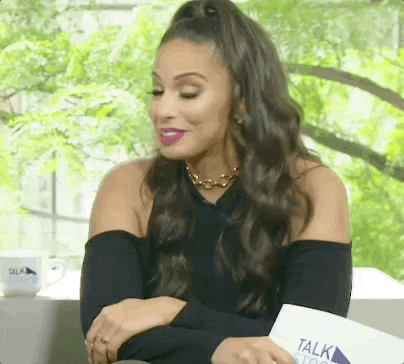 nbc mood GIF by Talk Stoop
Giphy
"I married her best friend. No joke."
justaspoonthanks
Still think about her...
"We graduated from HS in 1989 but went off to different universities. Looked her up about 10 yrs ago and unfortunately she had passed away from cancer. Still think about her!"
FreshStartLiving
Surprised you could find her. Women from high school and college are very difficult to locate without links from Facebook."
"They frequently change their last names. I have a few friends from college I've not been able to locate for 20 years. All my old contact information has expired. College email no longer exists. I no longer have my old phone number. This was before Yahoo Email and Gmail existed."
atari-2700
15 years later...
"She went to Korea to teach English after college, met a man from London, they're married and have a kid in London, he seems nice, she's still a great photographer."
illseeyouinthefog
"Quite a few Girls in my HS class did this as well( not American), especially places like Vietnam, Hong Kong."
"Some of them are still there 15 years later. I don't know how though, English was taken as a second language in my school. We where duel instruction, but hell if I know how some of them got the jobs. I pity those kids who will learn a bastardised version of English."
orbit99za
"he'll go far"
"I looked one of mine up years ago. One of those "he'll go far" types, so I expected to find just that. Turns out he'd died in a motorbike collision at 21. Best I could tell someone did something stupid and hit him. Such a waste. Worse was that his dad had died when he was quite young, so I can only imagine how devastated his mom and sister were."
Thanmandrathor
Swing Fast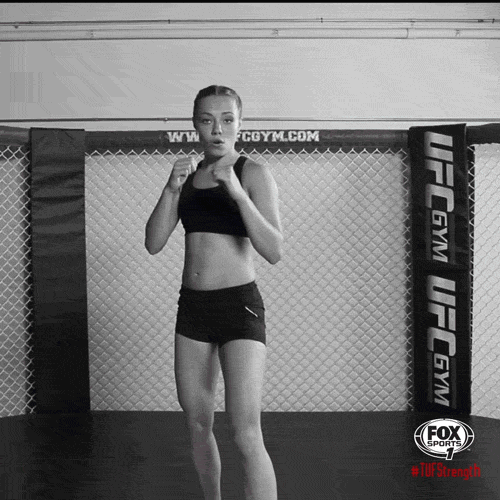 The Ultimate Fighter Mma GIF by UFC
Giphy
"She moved to France and became a fairly successful MMA fighter."
astromech_d
An MMA fighter? Now that could been an interesting love story.
Good for her!!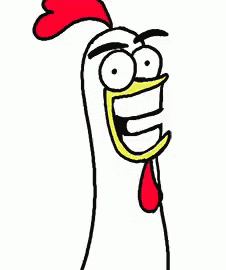 Chicken Thumbs Up GIF by happydog
Giphy
"She started dating right out of high school and quickly got married. Has kids, successful family, seems nice. I'm on Reddit, so you know my story didn't go that well."
jayval90
The End
"He moved to a different state, became a cop, and was later arrested for pocketing cocaine that was confiscated from traffic stops. He was one of a group of cops from that city that was involved in it. Not gonna lie, my crush ended shortly after reading about that."
Responsible-Top-6882
"good enough"
"He was very successful for many years. Then he lost his job, no other offers were 'good enough' for him, he had to sell the house because he was unemployed, and he moved his family into a smaller place. He started drinking heavily, then one night shot and killed his wife in a drunken argument while the kids cowered in the next room. I didn't miss much."
nakedonmygoat
So Godpseed to him...
"He got really into giant puppets that take like ten people to move, tie dye, & jam bands, & moved to Vermont, which is really the perfect place to pursue all of these interests. So Godpseed to him on living his best life, but it would be hard to imagine a guy that is more NOT what I want for myself. So glad it didn't work out."
youhaveonehour
Success...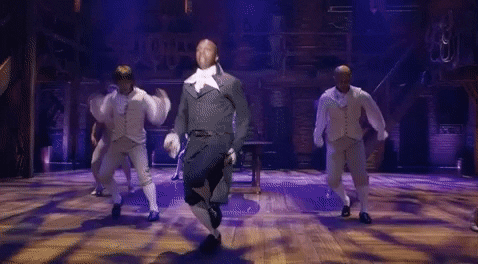 leslie odom jr broadway GIF by Hamilton: An American Musical
Giphy
"He's a successful Broadway actor and as dreamy, talented, and kind as ever. He's a good person and deserves good things, so I'm genuinely happy for him. We actually keep in touch and when I'm in NYC he takes me backstage at his shows."
Ok_Whatever_Budd
Well good luck to everyone involved. Hopefully it all worked out as it was meant to.
Want to "know" more?
Sign up for the Knowable newsletter here.
Never miss another big, odd, funny or heartbreaking moment again.
Keep reading...
Show less
When we were kids, we may have relentlessly teased a classmate for no reason other than due to having an innocent crush.

Which is certainly odd behavior. Why would anyone torment someone they really really like by making fun of them? Well, it's one way to get their attention, I suppose.

As adults, our amorous intentions may not have changed all that much since we were running around and causing mischief in the schoolyard.
We still desire to be noticed by the person who gets our hearts going without verbalizing our feelings.

Curious to hear the ways people behave around the people they like but are too afraid to speak up, Redditor Eastern_Assistant_87 asked:

"What are some very obvious signs someone is into you?"
These Redditors shared their regrets about the women who wanted to get some.
Missed Opportunity
"Looking back on my time in college I got some pretty clear signs that I completely missed… if a girl invites you back to her dorm because she 'forgot' something and then can't remember what she was going back to get and then sits on her bed and just kind of looks at you, that's a pretty clear sign… I think about that occasionally. I can't believe I missed that one."
– Heyigotone

The Couch Was "Scratchy"
"This female friend of mine used to come over to work during the day. Eventually she asked me if she could stay at my place over night because she needed to be in the city the next day. I setup the couch for her (I didn't offer my bed lol) and we both got into our individual sleeping spots. About ten minutes later she comes to my room and asks if she can sleep in my bed with me because 'the couch is scratchy '. I didn't make a move. These sleepovers continued for another month or so until I finally did and she was (obviously) very into it and didn't know why I didn't make a move sooner. I'm an idiot."
– Mrcrest

Ever notice the person who always seems around? These Redditors certainly did.
They Want To Be Near You
"They go out of their own way to be around you."
– nRenegade

I Spy A Stalker
"If you see that person hiding in a tree outside your window."
– 168942269

It's Laughter They're After
"Laughing at everything I say. Its how I recognised my gf liked me. I could say virtually anything and I could see her laughing."
– Caeberon
Everyone has their different methods in obtaining affection.
Visual Sign
"When you glance at someone and your eyes meet for precisely 2.55 seconds, the other person wants to have sex with you."
"It works. Believe. Me."
– xanax-sniffer
The Plan
"I like things to be very clear and obvious so I insist on waiting for them to issue me a section 3.02 notice 'intention to persue romantically' which will set out their detailed 5 year plan for us and describe the boundaries of their proposed persuit including likes / dislikes and information on any allergies."
"Still waiting, but one day I'm sure my luck will turn..."
– Grouchy-Praline5950
Some people send or receive mixed signals.

To Be Clear...
"Mark, if this is you from accounting, for the last time just because I grazed your hand reaching for a doughnut does NOT mean I'm in to you!"
– Guinness1313

Vague Interpretation

"Honestly, I got rejected by a girl who seemed to send very obvious signs, so I don't know anything anymore."
– 1up_1500

Ghosted
"Bro she told me she's into me a week ago, i confessed the very next day... Have been getting ghosted ever since... I'm literally losing it and feels so terrible. (Crushed on her for 2 years)"
– An0ny0x00
Many people brace themselves for rejection, which is denying themselves credit for thinking it's not possible to be anyone's object of affection.
But skipping the reindeer games and declaring your heart's intentions to the person you like, while risky, may be worth dispensing with prolonged anxiety wondering how the other person thinks.
There is always plenty of other fish in the sea.

Want to "know" more?
Sign up for the Knowable newsletter here.

Never miss another big, odd, funny or heartbreaking moment again.
Keep reading...
Show less
We all want to find someone to love, don't we?
And all love stories are supposed to start the same way.
We see someone, crush on them, and picture a whole future together.
But because of that we often ignore the big neon signs that say... RUN!!
Let's focus on those signs for a bit.
Redditor xaviourmaan wanted to discuss what signs we need to take seriously when liking a person. They asked:
"What is a red flag when crushing on someone?"
If they steal from you in the beginning. Don't brush that under the rug. I speak from experience.
But...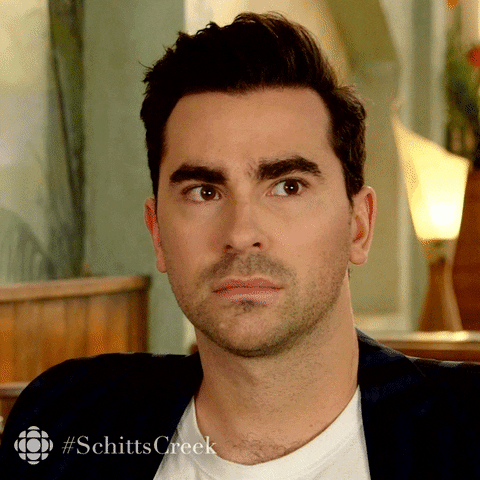 canadian what GIF by CBC
Giphy
"When they reject you twice after saying they like you back."
de-knot-humen
Don't tell me...
"Most people like to hear that somebody has a crush on them, but you should be aware that sometimes people enjoy it because they like you and sometimes people enjoy it solely because it fuels their ego. If you start to feel like they are enjoying the attention but not giving you anything back, you should cut yourself off as soon as possible. It's trading a bit of short term pain for long-term happiness and mental wellbeing."
drumsareloud

Black Cherry
"Asking you to come over on Saturday to watch Grey's Anatomy, requesting that you bring Mike's hard lemonade black cherry flavor, doing your best to find black cherry flavor but only find original OG lemon. Showing up with the drinks. Her getting mad and forcing me to go out for 3 hours to find black cherry Mike's hard lemonade."
Velghast
Obsessed
"If you start to become obsessed and put the crush on a pedestal, you'll always be disappointed when you get to really know them."
TreeElfie
"The way I see it is everyone has their flaws, insecurities and mistakes in the past that make them who they are in the present moment. As soon as you acknowledge this truth, conversations with people you crush on gets a lot easier and you don't constantly feel like they're better than you just cause you like them."
Electoriad
Me me me...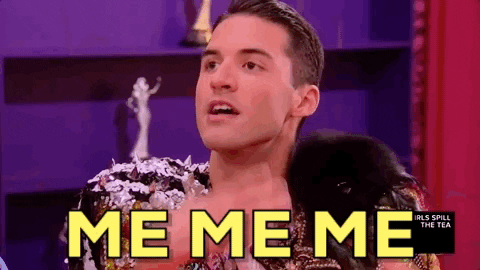 Pick Me Season 10 GIF by RuPaul's Drag Race
Giphy
"When they have the 'Me me me' mentality where everything you do has to lead to a positive outcome for them."
REMUvs
So many flags. We could have a holiday.
Initiation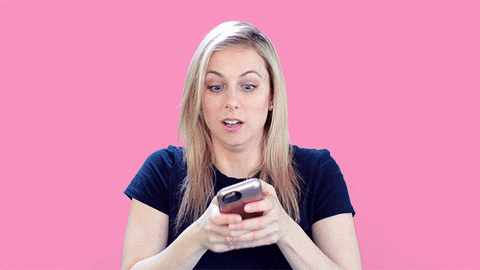 Text Chat GIF by Iliza
Giphy
"When you are always the one who initiates texting."
lubu222
"If your crush never initiates a conversation, it just means they are not interested."
sparky_boi_360
both bad and also good...
"If you can't think of serious negatives, if you don't/can't behave like yourself, and if you never ever disagree with them on anything. They're signs of infatuation which is a wonderful drug, but it is not real. It's chemical & fantasy and not grounded in reality, and at the end of the day you live in reality, and all of your choices have consequences (both bad and also good)."
"Another great red flag is if you're getting mixed signals. It doesn't mean it will never work, but it definitely won't work today. You can still have fun and be with them, but don't invest yourself fully if they aren't. And don't stop looking for someone with the clear signals in the meantime. Don't go exclusive for someone giving you maybe signals."
"Source: my own life experience as someone prone to heavy infatuation and poor personal differentiation."
ihavespoken9
Normal
"When you're only thinking about their body, and ignore their terrible personality. Finding a crush attractive is completely normal, but don't mistake lust for love."
wahoo333
"I've had two major crushes in my life. One was completely lust, other was attraction to her personality. It was way more fun and exciting talking to the latter."
Working_Incident_877
"pick up wine on your way"
"Dated a girl for a while and every time she asked if I wanted to come over I'd say yes then it would be immediately followed with a 'pick up wine on your way' or 'grab dinner before you come'. Occasionally I can dig that but it was literally every time. I showed up once empty-handed and she was legit mad. I always texted her first too. Stopped texting first to see when she'd reach out to me and I haven't heard from her since November."
samiam871
Conforming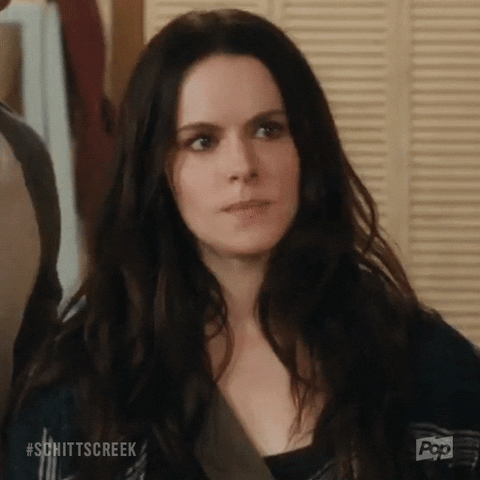 No Way Do Not Want GIF by Schitt's Creek
Giphy
"When you fear loosing them to the point where you conform in ways that aren't authentic to you."
user deleted
Permissions
"I found out years after liking someone that one of their friends had called dibs on me, so no one else in that friend group was 'allowed' to get too close to me. I'm not even sure if the person who I liked had liked me back since I found this out by a different member of the group. I don't think I had ever felt as objectified as I did after finding that out."
"It was such a gross feeling. Good thing I never ended up going out with the guy who called dibs and threatened his friends. What an a**hole. I always wondered why people in that group suddenly started turning down my hangout invites. I thought it was something I had done."
lamepajamas
You First
"When they are never the one to contact you first. Yeah, my crush was for like 5 years. Texted nearly daily 4 months (me always starting or trying to drive conversations), and we hung out a few times. I told her I liked her, and was immediately friendzoned. Which is fine, I know where she stands without having to question anything. But if I actually took that advice to begin with, I wouldn't have wasted so much thought or energy into the crush."
JustAHerpDerp
Get Back
"Expecting them to text back right away."
Ihatebuttonss
"Going through this now. Except he also will just randomly stop talking to me in the middle of a conversation and then text me three days later just continuing whatever we were talking about. It's not worth my energy at this point."
Illustrious_City_420
Run for the hills!
"When they tell you that you're too good for them and that you deserve better. Run for the hills!"
Selinakyle91
"Because there is no good ending after such statement. A person who says this is telling the truth most of the time even without knowing it, as their intention is to break up or cheat on you and are trying to do it without being the a**hole, exposing themselves in the process. There is literally no good out after hearing this, just know your relationship is finished. Failing to acknowledge that will only end up in a toxic relationship or having your heart broken in a far more painful way."
TheSeth256
I See You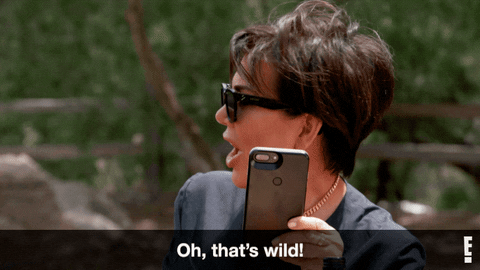 kris jenner GIF by KUWTK
Giphy
"Appearing too eager/desperate. Ironically, appearing too disinterested or aloof. Also, being too into yourself, being controlling or acting entitled, or being rude to people are all major red flags."
Chameleon777
"I need to go for a walk…"
"When you start cataloging the stray hairs you've collected is a pretty reliable measure you might need to go for a walk."
waxonwaxoff87
"Okay I feel personally attacked by this one. I have previously dated many dudes with longer hair (idk I like long hair on a guy), yesterday I was clearing out my closet and trying to figure out what still fits, tried on clothes I haven't worn in years, kept finding random long hairs in said clothes and trying to figure out which hair belongs to which person.
"I need to go for a walk…"
DreyaNova
Maintaining
"STABILITY... How long do they keep responsibilities maintained. Probably the biggest red flag if they, for example, go from job to job, move from place to place, and or go through short relationships like candy. Stability in my opinion is the most underrated metric to measure someone's reliability."
crusadingRABBIT
Facade
"Dwelling too much on looks. Appearance only create an initial impression which will eventually fade. I do realize that crushes are dependent on looks, but do try to listen to the things that come out of their mouths -- either to you or to someone else. That'll paint a much clearer idea."
shad_boii
EVIL
"It's the stupidest reasons but I was playing a video game with my crush and I fell in love with a dog that had followed me around, only for him to shoot it and laugh in the party chat while I sobbed. RIP Jackson, you were a funky lil golden following Marcus around (it was Watchdogs 2)."
Vestax_outpost
Nothing Better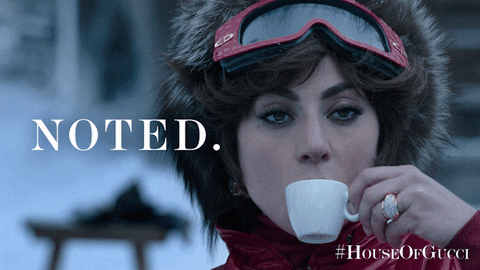 Lady Gaga Ok GIF by House of Gucci
Giphy
"They only have time for you when they have nothing else going on."
PJFohsw97a
Be smart people. Don't choose to be blind.
Want to "know" more?
Sign up for the Knowable newsletter here.

Never miss another big, odd, funny or heartbreaking moment again.
Keep reading...
Show less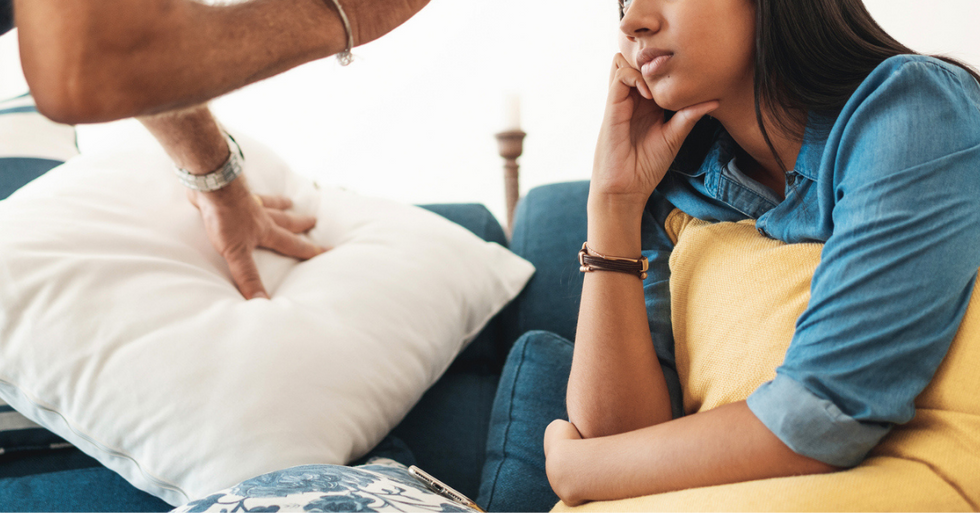 The life of a teenager is fraught with perilous drama. Passions run powerfully in those hormone-fueled times and as parents sometimes all we can do is ride it out. What happens when that passionate teenager turns to you for support and doesn't feel like she's received it? This was the problem facing Redditor and Original […]
More