Movies. Stories. Tears.
All three are a perfect fit.
Film and entertainment allow us freedom to feel everything.
As Nicole Kidman says in her infamous AMC commercial, "heartbreak feels good in a place like this."
Maybe that's why we're meant to watch in the dark.
Redditor rollneers02 wanted everyone to fess and chat about what works of cinema have left us in tears.They asked:
"What's a movie that's genuinely made you cry?"
---
I love to cry at movies. It makes me feel human.
Gone By...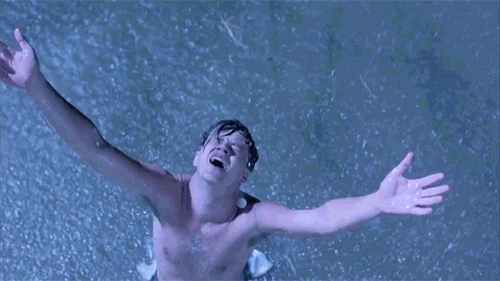 Happy Shawshank Redemption GIF
Giphy
"The scene in Shawshank Redemption where the elderly man laments how quickly time passed."
mojichana
Dear Dad
"Big Fish."
BelicianPixieFry
"This movie for me too, my dad is also a tall tale teller and he passed away last year. At his funeral all of his different friends showed and retold some of his crazy stories but just slightly different. Made me realize that some of his stories were true and I was living in a real life big fish movie."
Unable_Mountain_5524
Never Again
"Fox and the hound when the hound can't be the foxes friend anymore."
_manicpixie
"I can not watch that movie at ALL!!! Right after my mom died I went to her house. That movie was in the VCR. When I hit play the movie as at that song about letting go if you love something. I just LOST IT right there. To this day I will not watch that movie and prob never will."
tectuma
Oh the Tears...
"Bridge to Terabithia. The guilt of that kid for the rest of his life."
trieditdidntregretit
"First time I ever saw my Dad cry. He thought I'd be a great Father-Daughter movie night. I just rewatched it recently and it still makes me cry."
Professional_March54
"This book and Stand By Me both made a sizeable impression on me during my youth. I hope to share these experiences with children of my own one day."
Tough-Requirement736
The End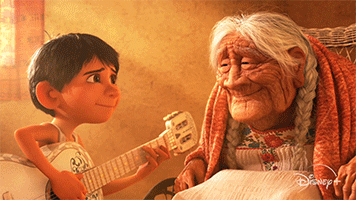 Disney Pixar GIF by Disney+
Giphy
"Coco, g*ddamn Coco. I was not expecting bawling my eyes out in the last 15 minutes."
SourFartsSniffer
I can't with some of these movies. My heart can't take it.
I Hate Bees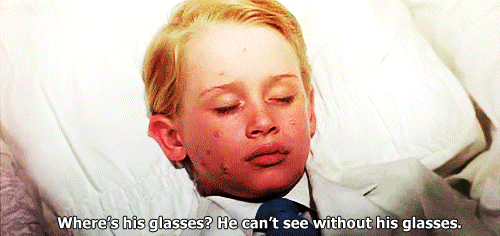 sad macaulay culkin GIF
Giphy
"My Girl."
slowgoing33
"'Where's his glasses? He can't see with his glasses! It's not fair he needs his glasses to see!!'"
Ricarfo-
Let's Play
"Field of Dreams, when he's playing catch with his dad. Also, the end of The Truman Show hit pretty hard."
YteKnight696
"I can't believe I had to scroll this far down to see this one. My dad died about 20 years ago, and I would give almost anything to have a catch with him again. When Ray says in that choked up voice 'hey dad, wanna have a catch?' I just lose it."
rockychunk
Every. Time.
"It's dumb, but the first movie I ever cried for was 'Click' with Adam Sandler. That scene where his father dies and he wasn't there because the use of autopilot, so decided to revisit the last time he had seen him. His dad tells him he loves him and the autopilot version of him doesn't give a crap, but the real him starts to cry and play the words 'I love you son'' on repeat. THIS. Has me every time."
Waytootired4this
Hey Boss
"The Green Mile."
CurlSagan
"I cried so hard watching that movie that I can't bring myself to rewatch it. Once was enough."
cmc
"Brilliant and awesome story that was understandable for a 7 year old me to start ugly sobbing for an hour in my aunt's house lol. I think it was the first time I encountered feelings against injustice and the staggering helplessness that you can't do anything to stop what's happening."
"God, it still feels like yesterday and I'm nearing 30. But the ice cream and toys I got was good too. My auntie had to bring me to the mall because I was inconsolable and continued crying on the way there. I only stopped when I had to pick an ice cream flavor lol."
Queen_Merneith
It's Ugly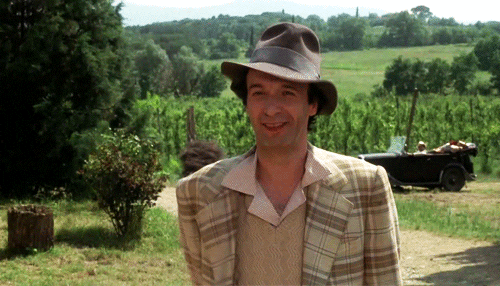 life is beautiful film GIF
Giphy
"Life Is Beautiful."
dashing-away
"Came here to say this title. I've seen it once, when I was in high school around the time it came out, and I still tear up thinking about certain scenes."
ErrantCrayon
Last Breaths
"Hachiko (old and modernised version). Both versions are just as sad. It's based on a true story. For those who don't know, it's about a bond of a dog and an owner. The owner walked to the train station to go to work and always brought his dog with him and the dog would always wait for him at the train station until the owner returned. The owner then died while at work and the dog continued to wait for him at the train station every single day for 9 years until his last breath."
I love movies. They make my tears feel free.