There is nothing wrong with sex work.
Sex work is real work.
Which is why I've always wondered... why do strip clubs have to be so gross?
But the hygiene is probably the tip of the crazy stories when it comes to strip clubs.
Redditor NomadFourFive wanted to hear about what happens behind closed doors in the places where the clothes come off. They asked:
"What is the worst thing you've seen at a strip club?"
One of the very few times I've been to a strip bar, the buffet was not a good choice.
"You interested?"
"I was at a place in a poorer Rust Belt town. Girl comes up to us, pulls a baggie with a white powder out of it, throws it onto the table and says 'I have to sell this for my boyfriend tonight. You interested?' We said no and she grabbed said bag and continued on her mission."
Affectionate-Pea8706
Too Much Seen
"I saw my first dead body at a club in East Dallas. Story was, a girl that worked there set a guy up to get robbed. He found out, hit her in the head with a beer bucket and a fight ensued among several patrons. I assume most of them didn't know the reason she was hit and just fought the guy. One of those people was a regular."
"As the almost robbed guy left the club, the regular threw a beer bottle at his head. Almost robbed guy steps out of his car, walks up, pulls out a gun and dropped him at point-blank range right in front of the club's entrance/exit. He returned to his car and wasn't found by police for several months."
Kjoco9
Bad Land...
"Saw a guy get his penis broken. At this one club they'd bring guys up on stage, strap them to a chair next to the pole and the girls would take turns sliding down it really hard and fast and landing on his crotch. Basically a way of hazing a guy for his birthday, bachelor party or similar occasion. Somehow the girls did it so that it probably looked worse than it was. Except one time... Not sure what went wrong, but when the third girl slid down, he yelled out in pain. 15 minutes later he left in an ambulance."
Content-From-Reddit
Good Monday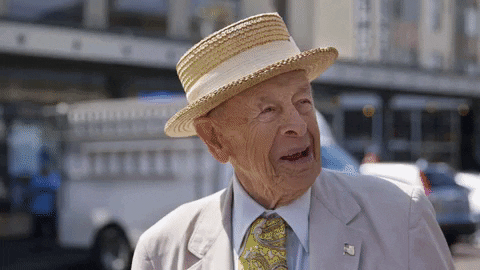 Old Man Smile GIF by F*CK, THAT'S DELICIOUS
Giphy
"Old dude on an oxygen tank, smoking. He turned toward the crowd and with the two teeth he had left, he spat out, 'Ya-kin see 'er t**s.' Solid Monday night."
Legal-Banana-8277
Goodness. What in the world. Can't people just watch the show?
Simplicity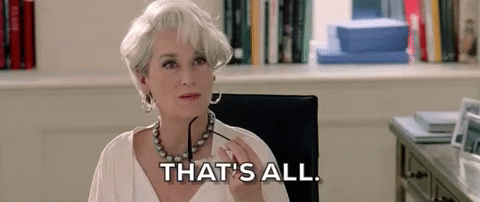 Meryl Streep GIF
Giphy
"Ankle monitoring bracelet on... and heels… and that's it."
Bangorilla
Bad Tricks
"Saw a girl climbing up the pole and she was strong. She could climb that thing fast. Until she hit the bolts holding to the ceiling with her head. She came down even faster and her head was bleeding bad. Ambulance was called and she took a ride."
wtfjusthappened315
"I once saw that done right. She climbed up the pole and when she got to the top she disappeared into the rafters like a raccoon. A moment later she reappeared upside down, legs around the pole, then did a dead drop and stopped herself inches from the bottom using nothing but her thighs."
PM_Me_HairyArmpits
The Hit
"I went to the local ratty strip club with some buddies. I didn't really want to be there but it was somewhere to party after the bars closed. I got to talking to a woman in her 40's in a nurses outfit. She told me she was wearing it because her daughter is going to nursing school and she's working there to pay for it."
"She then tells me she's paying for it to get closer to her daughter since she just got out of prison for putting a hit out on her husband. The guy the hit man went after attacked the wrong person and got arrested. Snitched on her. I was too sober to be dealing with all that haha."
wythehippy
This is why we should stay at home. Safe.
Want to "know" more?
Sign up for the Knowable newsletter here.
Never miss another big, odd, funny or heartbreaking moment again.
Keep reading...
Show less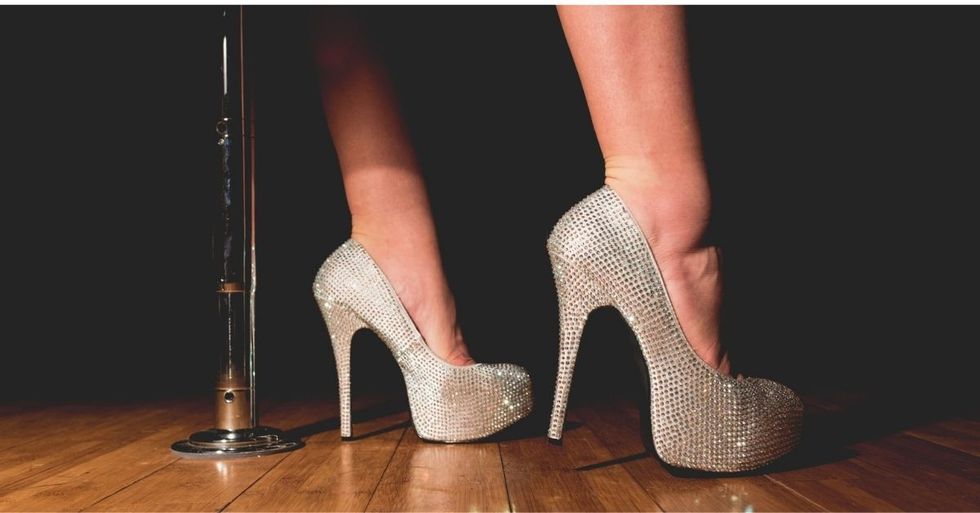 Co-parenting is not an easy job. Nine times out of ten, there are going to be issues and miscommunications. And everyone's work seems to always get in the way. But there has to be a way to compromise. Right? Case in point… Redditor Lifes_little_witch wanted to discuss her story for some feedback. So naturally she […]
More
A lot of people have this idea that strippers are prostitutes.
These are two different professions. But it no doubt influences what people think strippers do and their ideas about what happens behind closed doors in the VIP areas.
Stereotypical portrayals of strippers in movies and on television certainly haven't helped matters either.
But that doesn't mean there aren't some crazy–or hilarious–VIP room stories out there.
People in the profession (and those outside of it) decided to shed light on it after Redditor MourtyMourtMourt asked the online community:
"Strippers of Reddit: what really happens in a private/VIP dance?"
"It was hilarious."
"Not quite the same vibe. But in Poland my partner and I decided to go to a strip club. We paid for a private dance for us both together. The stripper was gyrating on the floor and kind of fell off the little stage and rolled under the curtain."
"It was hilarious. She was professional about it and came straight back in and carried on like we didn't just watch her do a backwards roley poly out of the room."
ben3ta
Sounds like she was a great sport about it!
Hilarious image, I admit.
"A buddy of mine..."
"A buddy of mine got super drunk after a break up and passed out in a VIP section. She just kept dancing and security wouldn't let us in there and eventually threw us out all together. Had to call the cops to get them to let us go get him."
"They were literally just trying to rob him. I'll never go back to another one again after that experience."
chadburycreameggs
Glad he wasn't robbed!
I wouldn't go back if that were me.
Can't blame you.
"I said he needed a hug..."
"Depends on the girl. I once had a guy who wanted me to punch, slap, and put my 6 inch heel in his balls. I tried but just couldn't do it. I said he needed a hug but I went and found him this real mean girl so he could get what he wanted. Team player."
Mikey2u
This is oddly wholesome.
Bet she made some good money, too.
"The only club..."
"The only club I've worked at where anything 'more' was done regularly is now shut down. Everywhere else, the private dances were full contact but sex was rare and risky."
accidentw8ting2happen
This sounds accurate, going by the stories I've heard from the strippers I've met.
"She had a regular..."
"Not a stripper but had a friend who was for a few years. She had a regular who would buy an hour in the VIP room just so he can have the girls act like he was a dog. Not really degrading just more like he was the loved family dog. He tipped very very well and said she never even had to take off her cloths or touch him aside from pats on the head."
ColonCleansebyFire
The Strangest 'Wrong Number' Stories | George Takei's Oh Myyy
Before we all had caller ID, wrong numbers phone calls were commonplace. But now that almost everyone screens their calls, it's wrong number texts that have ...

Well... no kinkshaming here.

If that's what he liked, then it sounds like she delivered.
"My friend stopped stripping..."
"My friend stopped stripping after she had one guy come in and ask for her and they went to one of the private rooms for a dance, and all he wanted her to do was let him rest his head in her lap."
"He paid to spend the entire night until closing just resting in her lap as she stroked his hair and they talked about random stuff, but spent the most time on anime since they both enjoyed that."
"She said it took an emotional toll on her that she can't explain but she couldn't ever go back."
HeroYouDontNeed
I don't think I can fathom the toll that took on her but hopefully she's in a better place now.
"Some guys fixate..."
"Most of the time private dances are just stripping down until you're naked and grinding on their junk. Some guys fixate on a certain body part and want to see that mostly. Motor-boating was a big hit, lol. Like some guys like boobs, booties, or feet. It's honestly whatever the customer wants and the dancer is willing to do."
"Of course there are club rules that need to be followed. I was a dancer about 10 years ago and for the most part I enjoyed it. A guy once paid me $100 to kick him as hard as I could in his balls. Another guy paid me $100 to sniff a line of coke off my ass."
"Another guy liked when I did circles with my finger around his nipples and paid $1000s of dollars over 6 months to do so. Another guy paid me $50 to smell my feet and to put them on his face. These are examples off the top of my head… there are many more I'm forgetting."
LetsJustChillOk
I have no doubt that this is in no way the end to your many, many stories.
"In my country..."
"In my country sex for money is not illegal. And most strip clubs also have private rooms for sex, but some customers want to f**k in the private rooms that are for dancing."
"Also here in my country it is illegal for someone else to collect money from sex work (AKA pimping) so the club owners get their money from renting the rooms. Customers who f**k in the dance rooms pay the same but us girls get a larger cut, so we like customer who f**k in the dance rooms."
"Also it is risky because our security staff is checking to make sure we don't f**k in the dance rooms."
Alt2020x
Okay, but here's the real question, what happens if you dance in the f**k rooms?!
"I was a stripper..."
"I was a stripper in the past and I once had a man spend two champagne half hours ($500/half) for me to tell him about myself. What my future plans were."
AvalancheQueen
Sounds like you made some quick and easy money!
"I had a dude..."
"I had a dude pay me $50 to sniff my armpits. Then he paid me $50 more to go downstairs [to the locker room], wipe off my deodorant, and let him smell them again."
AvalancheQueen
Again, no kinkshaming here.
Sounds like you were a really good sport.
If you know some sex workers, talk to them sometime.
They're some of the least judgmental people you'll ever meet.
Their stories tend to be rich and enthralling.
Have some experiences of your own to share? Feel free to tell us more in the comments below!
Want to "know" more?

Sign up for the Knowable newsletter here.
Never miss another big, odd, funny, or heartbreaking moment again.
Keep reading...
Show less
Being an exotic dancer is generally not necessarily people's vision for themselves as children, but the financial draw of the job is pretty great.
A person can basically pay tuition with the amount of money they walk away with from working in a club. It's a very lucrative thing. But it also draws a crowd that is rather unusual, as it is an unusual job.
Those unusual crowds can sometimes be hard to deal with.
Reddit user iamiconick asked:
[Serious] Strippers of Reddit. What do you really think of the people that see you perform?
Magic Consideration
"Was male stripper for a bit. My opinion: it's all types for all reasons. Passing judgement on folks generally just makes you less approachable. There are good folks who like gyrating naked people but are awkward socially and have lots of money. Creepy is still creepy. Considerate is still considerate. Only difference is I'm not wearing pants."
– Crispyandwet
Parallels To Customer Service
"Ex stripper. The guys that came in and knew the deal were great. Tip the girl on stage, get a lap dance, be polite. The worst were the guys that thought they were smarter than the strippers or that they could somehow game us. Like, one guy I remember went on a whole rant about how smart he was because he could tell it was all fake and the girls weren't really attracted to the men. Uh, yeah dude, you're a genius. Or when they think they're funny by degrading the women. It's not funny and you're the one that looks bad. Honestly, for the most part I didn't think about the guys much at all. I was on autopilot most of the time and didn't judge them any more than thinking who looks interested in a private dance or who was a jerk I wanted to avoid."
– kidloca
Rowdy
"You get your share of creeps but mostly where I worked (a long time ago) a lot of young groups of guys just looking for a good time. Every once in a while you have someone who has too good of a time and gets rowdy and acts like an idiot. Granted I only worked 2-3 nights a week, people who dance full time (especially during the day) have a whole different kind of crowd to deal with. But customers are generally all the same, just looking for something to distract them from life for a while. Feels like a lifetime ago that I danced, my husband and I go together now every once in a while to get a private dance for a while and it's way more fun being on the other side."
– pickmeacoolname
Cinnamon Told You Nothing
"Generally depends on what kind of customer that person is really. The best kind is the dude who understands that it is all a game. They tip well, they are sociable and polite, may even be regulars with certain girls and are never a problem. The entire club staff loves guys like this."
"The ones that the dancers hate? The "I don't pay for dances" guy who thinks that line will somehow make him desirable for dancers? His trademark line goes something like "You are too beautiful/smart/amazing to be doing this, if you get with me you can leave this behind".
"The pimps that go around asking the girls if they "Want to make some real money" are real POSes as well. Then there was the ones that I really had a personal dislike for, the dudes who would try and wait in the parking lot at the end of the night because "Cinnamon and I really had a connection you know? She told me to wait for her!" No she didn't buddy, IF Cinnamon told you that, she did so knowing that I would be kicking everybody out of the parking lot before the dancers left for the evening."
"The strip club industry is a weird place."
"Source: Longtime strip club bouncer."
– BigBodyBuzz07
A New Way To Talk
"Ex-stripper here: Of course I encountered all different types, but I am here to mention one type in particular (my favorite). There were a lot of customers who were lonely, or didn't have anyone to talk to who would really listen to them. They figured out that they could come in and pay for company. I would sit at the table with one of my regulars for a few hours and just talk. I made a point of showing that I valued them as a person and was genuinely interested in their conversation. He knew that he was taking up my time, and every so often would hand me another bill. I didn't pity them, I respected them for figuring out a way to engage with other humans and satisfy their need for connection."
– everyonesmomiguess
Chosen Family
"Depends on the person."
"I've had stalkers follow me home. Creeps who tried to get violent with me at work. People who pissed me off."
"I've also met some really wonderful people I'm fine with calling my friends. I just had a baby and invited two ex customers to my baby shower in June."
– aequitasthewolf
Bobs Everywhere
"I used to have a girlfriend who was a stripper, and sometimes I'd visit her at work and hang out with her and her co-worker buddies when it was slow. One time when we were doing this, another stripper sat down with us and said, "Cool, I just got 10 straight lap dances with Bob." I asked, "Which one is Bob?" No one said anything, then one of the girls giggled. My girlfriend said, "Um, Jeremy, they're ALL 'Bob' "
– jeremyharrison415
Logique
"I dated a stripper for a while (no we didn't meet at the club). We were 18. She liked some of her regulars, but she would often get married guys in there and she absolutely hated them (not that she wouldn't take their money) because she wanted to just have fun and not worry about ruining people's marriages. She also disliked the people that were old enough to be her dad because there were a lot of old creepy people who would proceed to show her pictures of their kids who were around her same age."

"In general though as long as people tipped well and didn't make things awkward she seemed to really enjoy most of her clients."
"Also never ask your stripper out, she probably doesn't like you. And also don't propose to them because that makes it super awkward. They're just people, no one proposes to cute girls out of the blue, there's no way to handle that situation that ends well."
– Desblade101
A Fantasy
"As a male, I asked a stripper this same question. She said "it's just a job. It's their fantasy and they pay for it. Some of these guys are lonely. Some have wives/girlfriends at home who don't give them the attention we give them in a 5 minute lap dance in 5 months. Then you have all the others in-between"
– Joe_Da_God
Innocence
"Most of the people there are just coming for a good time. You get your occasional creeps who you're giving a lap dance to and they flat-out try to shove their hands down your front but it's all fine and dandy, there's always a bodyguard just around the corner. The one thing I love about working at my local strip club is the younger ones who are always so shy and timid. I was giving a lap dance to one boy with the cutest little face and he didn't know he was allowed to touch us, so when I took his hands and set them on my behind he started freaking out a little bit by stuttering and saying stuff like "is this allowed?" and "I don't know about this".
– APopeWithACiggar
Simply Them
"I see them as humans and general people. Customers who provide a source of income. Some good, some bad, some decent, some pervy."
– sallyharpersmith
Hygiene Is Important
"Current dancer here 😊 I like most of them as long as they're respectful and tip well. My favourite customer at the moment likes to come in with rubber gloves on and sanitise everything before he sits down- he books me for an hour and doesn't want any dancing or to touch me in anyway and says he's a germophobe who is here for 'a hygienic chat' lol"
– tittysandwhich3
The Categories
"Former stripper, I used to do a lot of private work as well as working in clubs. The clientele is pretty much the same at private functions and they're generally just there for the party, and it varies so much in the club environment. There are so many types of customer, but I've put them in 3 general groups."
"The regular weekend crowed and usual private function attendee is pretty boring and predictable. You're having the same conversation 100 times a night and you get the same proposition from most of them. Most of the time they're groups of men, but sometimes they're hens nights and they're probably worse than men. While these groups were okay for quick money, I didn't think much of them and my train of thought was usually figuring out how to navigate around them in 8 inch heels and making sure I kept myself safe. Sometimes you get lucky and have a good basket of eggs who can make it a really good night (gay men/women, legitimate decent groups who aren't wasted by 8pm, country boys), but most of them are too trashed to see past the ends of their noses."
"You also get the people who are there for more than t*ts and a**. With these customers, it all came down to wanting to find a place where you could come in and not be judged. These people have usually been regulars for years and were the kinds of people where it's safer to drop your guard because they understood what being in a strip club meant. They were my favourites because I didn't have to be that sexy goddess fantasy, I just had to be someone who listened or give them some physical closeness that they craved and that was generally enough for them. They were great tippers and would always buy you a drink, bring you gifts or food, and be up for a game of pool. Unfortunately these clients are rare so you snap them up while you can."
"Then there are those who don't fit in either category: Captain Save-A-Ho, the "cool" girlfriend, straight women, the cheap toucher, etc.. These people didn't regularly come into the club and you don't really know what you're going to get until you talk to them. They can be really good and make your night fantastic, or absolutely awful and be the reason you second guess your career choices."
"Unfortunately most clients from the clubs sucked so I just ended up sticking to my regulars and made new regulars chase me for a while before I let them in."
– meliza-xx
Once You Become A Dancer
"As a dancer for many years, I've seen it all haha. I had been a cocktail waitress many years before I started to dance so I knew the basic idea of how things ran in the clubs... I only decided to dance bc at the time I found myself in overwhelming financial issues bc of a legal case where I had to hire a lawyer etc. And dancing was really the only way I could get it quickly."

Even though I had been in the club years before, I still was this naive little lamb at first who def learned the hard way about that industry."

"But I can say now that it does take a desensitized person to do it. And I'd say most dancers someway or another have had some dark experiences in their past when it comes to men, sex, upbringing, abuse, etc... Which makes it easier to take emotions out of the job and lust after the money, the attention, the partying, and the power it can give you."

"In my opinion there are basically 3-4 categories of people who come in."
1. "The young, arrogant, and stingy frat/bachelor party types. They are usually rowdy, obnoxious, and sexually explicit to the girls. They overstep boundaries, get completely shit faced, and have no shame in trying to get girls to after party SMH."
2. "Another type are the lonely, socially awkward, sexually inexperienced guys. These guys are easily seduced by the flattering and physical contact of ogles of pretty girls. This usually puts a big fat target on their backs to be taken to the cleaners by the hustler manipulative dancers. And before they can blink, they're in the private booths and coughing up cash they probably don't have to waste lol. These are the ones seek out underground massage parlors and are members of escort sites I've come to conclude lol."
3. "Then there are the bar fly regulars. They know all the managers, they hug all the dancers, will probably buy dancers a shot or drink, but rarely get dances or tip more than a dollar or two to girls on stage. Most dancers figure that out quickly and just put up with them."
4. "Another type which many dancers avoid, which idk why, are the couple's. To me, couples were alwaysssss a positive and profitable time. I think a lot of dancers assume women who come with their SO are only there to babysit their men and make sure they're "behaving"... Which is far from the truth. First off idk why but couples LOVED me and always sought me out. And I learned that the saying "happy wife happy life" is the golden ticket with them. And as long as I made the female feel important and sexy and my main priority... The guy was more than happy to spend the big bucks haha. It was always a good time and more often than not they would always come back just to see me."
5. "And lastly, there is always the men who you could count on. Usually older with stable jobs, and lives outside of the club. Usually married and wealthy, who mostly came during the week and after their 9-5s, never staying too late as to make it back to their real lives. These men always paid for your time appropriately and sometimes just wanted to sit and talk without dances. It's always nice to have some of them stored away for a rainy day haha.
Besides that I'll say that dancing can ruin you if you become vulnerable to the dark side of it. Substance abuse, vanity, and the lust for money are demons that surround strip clubs. I guess it all depends on the demographic of each club. I was fortunate to have danced at one that was considered upscale so I know the types of people who are in other clubs are worse and better in ways... Anyways that's my two cents... Haha"
– sweaver_fever
Someone To Talk To
"Ex stripper here. There were plenty of different types of guys that came in. My favorite were the respectful ones that just needed someone to talk to. Of course I've encountered plenty of assholes working at the club, but the whole last year I danced I really only talked to my regulars who at that point were more like my sugar daddies but with no strings attached. I genuinely enjoyed talking to them and hearing about their lives."
– LilithInTaurus
What an eyeopening read. Do you have similar stories? Please share them below!
Keep reading...
Show less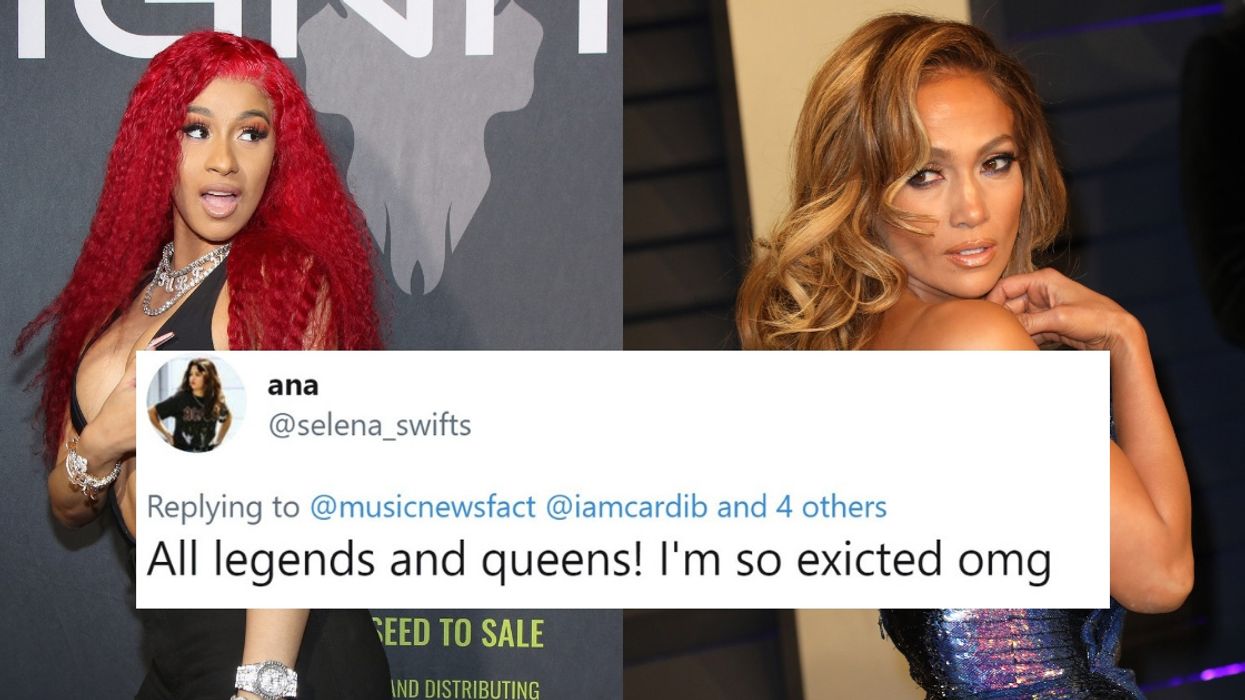 Randall Michelson/Getty Images for Ignite; Tony Barson/FilmMagic/Getty Images; @
selena_swifts
/Twitter
Cardi B is going to the movies!
Deadline has just reported that Cardi B is making her big screen debut along side Jennifer Lopez in a movie about strippers getting revenge on their Wall Street clients. The film is called Hustlers, and will be written and directed by Lorene Scafaria.
Cardi has previously worked with Lopez on the song Dinero, but this will be their first time in a movie together.
This is a pretty big step for the recent Grammy winner.
@Collider @HustlersMovie @iamcardib @lilireinhart @KekePalmer @ConstanceWu @JLo @LoreneScafaria Cardi you're gonna KILL IT SIS! ❤️

— Cardiana 🔥 (@Cardiana 🔥) 1553029335.0
@musicnewsfact @iamcardib @ConstanceWu @JLo @KekePalmer @HustlersMovie All legends and queens! I'm so exicted omg

— ana (@ana) 1553027589.0
@Collider @iamcardib @lilireinhart @KekePalmer @ConstanceWu @JLo @LoreneScafaria Love this cast

— Trash Panda 🗑🐼 (@Trash Panda 🗑🐼) 1553015852.0
@XXL 'Dat's dope. Keep winnin' queen.

— Talksho (@Talksho) 1553084351.0
The movie is about a group of former strippers during the aftermath of the 2008 financial crisis. The women are working together to scam their Wall Street clients out of money
Adam Fogelson, chairman of STXfilms which is producing the film, said,
"We could not have asked for a more exciting or talented lineup of performers to join our cast."


They will be joined by an all-star cast, including Constance Wu, Keke Palmer, Julia Stiles, and Lili Reinhart. More names are in talks for the film as well.
@musicnewsfact @iamcardib @ConstanceWu @JLo @KekePalmer @HustlersMovie Constance underrated

— 🅢🅔🅣🅗 (@🅢🅔🅣🅗) 1553041712.0
@PopCrave I'm so happy for Cardi, it's always good to see a women be a badass & turn the tables. I love me some Kek… https://t.co/CF18Fz4MLf

— Tay (@Tay) 1553122664.0
@shadowandact @iamcardib @JLo @ConstanceWu @KekePalmer @lilireinhart + you're doing phenomenal huntaaayyy!! https://t.co/0pfFnbcHGs

— levauni, (@levauni,) 1553027560.0
Cardi has a little history with acting. She starred in seasons 6 and 7 of Love and Hip Hop: New York. More recently she guest starred on an episodes of the BET drama, Being Mary Jane.
This movie will be the rapper's first film, and it feels poignant that she is playing a stripper. Cardi has made no secret of her previous profession, and would like to see it better respected.
In an interview with Cosmo last year she said,
"People ask, 'Why did you strip?' I don't really want to say, 'Oh, because I was in a relationship with a guy and I needed money to leave.
"People say, 'Why do you always got to say that you used to be a stripper? We get it.' Because y'all don't respect me because of it, and y'all going to respect these strippers from now on."
@PopCrave this is gonna be epic

— Pooja! (@Pooja!) 1553049159.0
@shadowandact @iamcardib @JLo @ConstanceWu @KekePalmer @lilireinhart I can't wait for this

— Tiffani (@Tiffani) 1553112868.0
Filming for the new movie is scheduled to begin at the end of the month in New York City. This movie about dynamic women scamming rich men out of money cannot come soon enough.
Keep reading...
Show less