Y'all know that one Hannah Montana song? "Everybody makes mistakes! Everybody has those days!" That's the song I sing to myself every time I accidentally burn myself while making ramen. It comforts me to know, however, that there are a lot of worse mistakes out there than some spilled ramen. Who knew?
In fact, some mistakes are so astronomical that they're remembered for decades afterwards, leaving the one who made the mistake a legacy of being a dumba**. Here are a few of them!!!
U/ronjans24 asked: What was the biggest mistake in human history?

Some may argue that the existence of the Universe was a mistake. I disagree. It was clearly Zayn leaving One Direction. But these next few were pretty bad too.
​If you do the math, this is also the reason why Hentai exists.
I'll say the wrong turn Franz Ferdinand's driver made that went right in front of Gavrilo Princip.
EDIT: yes I'm aware war may still have broken out even if Franz Ferdinand wasn't assassinated
Imagine you're Gavrilo Princip. The assassination plot you and your friends had been cooking up for about the last year or so has been a complete and total disaster, just a monumental f*ck-up of the highest degree. You're staked out at this deli thinking maybe, just maybe the car will pass by, and by some stroke of sheer luck, it does.

If you're Princip, this is nothing short of serendipity.
​Petition to return to the ocean.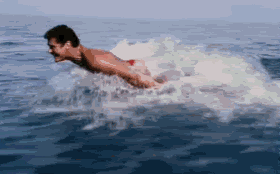 Ocean Surf GIF
Giphy
"Many were increasingly of the opinion that they'd all made a big mistake in coming down from the trees in the first place. And some said that even the trees had been a bad move, and that no one should ever have left the oceans."
"In the beginning the Universe was created. This has made a lot of people very angry and has been widely regarded as a bad move." - Douglas Adams
This was, in fact, a monumental mistake.
Sears not beating Amazon to the punch.
Blockbuster not buying Netflix.
​You thought THOSE were bad? Well gear up for their next few, because they are 100% accurate. Except the one about ​​Cats, that movie slaps.
​I don't know sports, but sure.
Seahawks not running it.
I used to wear a Seahawks jersey whenever I took a test because I knew I would pass when I shouldn't.
​CATS is great, y'all are just boring.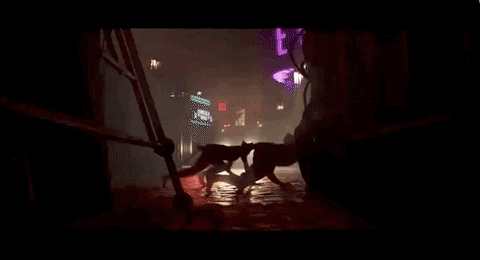 Giphy
The Emoji Movie.
That live action movie about Cats is also up there.
Very fair point.
Social Media.
Humans are not wired to have that many social interactions and maintain that many relationships. Plus the echochambers it allows people to create for themselves, no matter how conspiratorial or vile their beliefs, means that stupid/evil people are no longer shunned into changing their mind.
Not sure it was worth being able to see what a celebrity had for lunch or what new "dance" your younger cousin and her tween friends are doing.
But in all seriousness, some horrible things may now have happened if the right thing was halted at the right time.
Washington called it.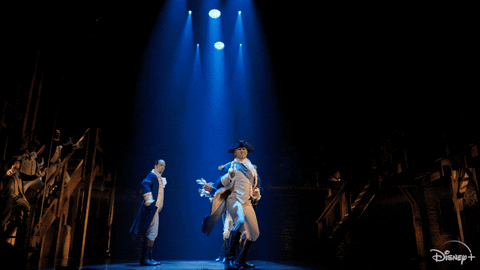 George Washington Disney GIF by Hamilton: An American Musical
Giphy
Voting for people based on what side of the political spectrum they're on. George Washington himself advised against political parties because he thought they would cause too much division in this country. Unfortunately for everyone, he was right.
Big oops on that one.
Barack Obama mocking Donald Trump at the Correspondents Dinner might have led directly to his 2016 run....
"Now, I know that he's taken some flak lately, but no one is happier, no one is prouder to put this birth certificate matter to rest than The Donald," Obama said. "And that's because he can finally get back to focusing on the issues that matter — like, did we fake the moon landing? What really happened in Roswell? And where are Biggie and Tupac?"

Then he turned serious: "But all kidding aside, obviously, we all know about your credentials and breadth of experience. For example — no, seriously, just recently, in an episode of 'Celebrity Apprentice' — at the steakhouse, the men's cooking team did not impress the judges from Omaha Steaks. And there was a lot of blame to go around. But you, Mr. Trump, recognized that the real problem was a lack of leadership. And so ultimately, you didn't blame Lil Jon or Meatloaf. You fired Gary Busey. And these are the kind of decisions that would keep me up at night. Well handled, sir. Well handled."


​This is the best Star Wars and no one can change my mind.
I'll take 'Star Wars Christmas Special' for $100.
That atrocious pile of manure gave us Boba Fett, so without the Christmas Special there won't be The Mandalorian.
Wow, in this article, I openly admitted my love for Cats AND The Star Wars Holiday Special. So maybe my existence was the biggest mistake of all.
ANYWAY, I hope you enjoyed, and I hope you all feel a little bit better about yourself. Because when push comes to shove, at least you didn't accidentally start World War I
Keep reading...
Show less
When a movie rakes in a ton of cash at the box office, the studio that made it has only one thing on its mind: "How do we keep shaking this money tree?"
Unfortunately, that means they make sequels, sometimes sequels on sequels on sequels.
At times, the sequels are solid. They tie nicely into the first film, emphasizing the qualities that brought folks out to the first one, while immersing them into that world for another great couple of hours.
But sometimes, it's wildly clear that the longterm planning behind a sequel was minimal at best. These part two's are truly terrible experiences, made even more disappointing by the excitement created by everyone's love for the first.
Some Redditors shared the worst examples.
Sullivans97 asked, "What is the worst movie sequel ever?"
Plenty of contributions to the thread were noteworthy simply because the Redditors' deep hatred for a sequel spurred them to write a very entertaining review.
WORST
"Son of the Mask. Worst sequel. Worst movie. Worst piece of entertainment. Worst experience to sit through as a human being."
-- cityboy1997
Oddly Specific Analogy
"Independence Day: Resurgence."
"What the fu** was that giant heap of steaming camel sh**?"
-- Snowbattt
Two Key Elements
"Mulan 2."
"The plot is mostly driven by Mushu acting like a real piece of sh**, and Shang gets turned into the butt monkey of the movie as a consequence."
"Vastly inferior to the first one."
-- Gneissisnice
Just Horrible Decisions Every Step of the Way
"Where is Speed 2?"
"No Keanu"
"Speeding cruise ship (Zzzzzzz)"
"Horrendous dialogue"
"WTF were they thinking?"
Other people chose to discuss the sequels that, for whatever reason, chose not to include the key attributes that made the first movie so good.
Whether it was the absence of character, actor, or overarching theme, the experience was as puzzling as it was frustrating.
Insert Muscle Here
"Kindergarten Cop 2. Yes it does exist and it is a bad as it sounds. Dolph Lundgren takes over the role of Schwarzenegger." -- TheBassMeister
"Bro, don't be such a jabroni. Imagine, a super ripped, super smart cop-in a mesh tank top-named officer Dolph Lundgren." -- why_not_fandy
"Ugh wtf the movie was great why make another one" -- c_girl_108
Quick Thinking
"American Psycho 2. It wasn't even originally intended to be a sequel, they just shoved the name on it and added loose references to Patrick Bateman. Awful." -- Mountain_Situation89
"Mila kunas who is in it was told it was a different name and was pissed when they ended up making it a 'sequel' " -- Imfrank123
"Yea, that's the thing. The movie would have been a decent film if it was just a serial killer film and not an AP sequel." -- JennyBean2000
​Two Demerits
"Still Waiting."
"It had some okay parts, but what they did to Justin Long's character completely undercuts the meaning of the first movie. And no Ryan Reynolds."
-- NikolaiEgel
Last, some people realized that any film franchise that goes beyond two installments is just asking for things to go downhill in a hurry.
Once you cross three--and even four--your just too far from the source.
What Even Is Home Alone 5?
"Home Alone 3, 4, and 5" -- theWet_Bandits
"I honestly enjoyed 3, sure it made no sense at all, but I can look past that and really enjoyed it. 4 and 5 on the other hand, I barely remember what 4 was about and had completely forgotten that 5 existed until just now." -- botbattler30
End of the Mummy Era
"The third Mummy movie." -- goshawkgirl
"Fun fact: The trailer for Mummy 3 has Brendan Fraser saying "here we go again" and Ben Stiller thought that line was ironically hilarious in terms of cranking out soulless sequels and it inspired the 'here we go again....again' line in the fake trailers at the beginning of Tropic Thunder." -- Call_Me_Koala
Part of the Reboot Frenzy
"Not to repeat others here (hopefully), but the 4th Indiana Jones movie should never have been made."
"For what it is worth, The odd numbers are great, the even numbers are terrible with the last one being one being Steven Segal bad."
So there you have it. A full list of movies to avoid at all costs no matter how bored you are flicking through Netflix lists.
Want to "know" more? Never miss another big, odd, funny, or heartbreaking moment again. Sign up for the Knowable newsletter here.
Keep reading...
Show less
I love movies. I can't wait to go back to sitting in a theater and watching a new story unfold before my eyes. However, just because I love film doesn't mean I can't embrace and call out its flaws. There are some films that are really fantastic and entertaining but upon reflection, the story has issues. And some issues haunt you. They haunt you because the movie was so close to perfect and yet...
Redditor
u/KentuckyFriedEel
wanted to discuss the films that still haunt us, and not in a good way. They asked...
What movie plothole still bothers you to this day?
I will say here and now, and die on this hill... no Marvel film has ever had a complete script. There are plot holes you could drive a spaceship through. And yet we watch. We are enthralled and ready to fight. But seriously, when the euphoria dies down, you know, you have questions.
Where there is Smoke...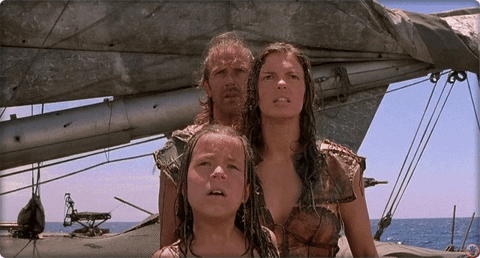 waterworld slapping GIF
Giphy
In Waterworld, paper is the most precious commodity in existence, yet there is inexplicably copious cigarette smoking.
Hey Biggie
Just watched the Bigfoot cartoon movie on Netflix. The kid says he inherited the ability to run very fast and talk to animals due to being Bigfoot's son. However, Bigfoot was originally a human scientist that was changed into Bigfoot after a science experiment went wrong. His kid was already born when this happened... so no way did he inherit powers. Bothered me more than it should for a kid's movie.
For the Money
Limitless.
You're telling me, that essentially the smartest person in the world. That took a 50k loan from some mafia, and then turned that into millions, in like a few days through some crazy investing scheme. Was unable to have the foresight, to pay back the loan shark on time.
It was explained in the movie, "He was just too focused on making money, and he forgot."
Yeah, okay. The dude remembering a random book he glanced at 20 years ago, simply forgot to pay a loan he took out a few weeks ago.
get pants?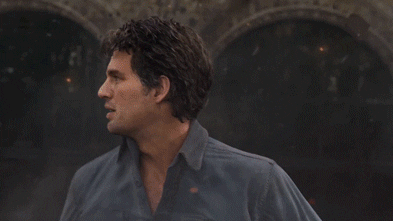 the hulk GIF
Giphy
How come the Hulk's pants always still fit down to his thighs, if he's getting big or small?
Logic Issues
Not exactly a plot hole, more like a gap in logic, but in "Minority Report" when Tom Cruise's character gets flagged for committing a future murder, PreCrime doesn't disable his permissions or security clearance. Like this organization is LITERALLY ahead of its time but they don't think to revoke his clearance???
Those are all valid points and maybe now shine light for me on reasons why I carry disdain for several of those titles. Logic really should be simple. When you're writing, things should make sense. It's like the basic rule. Anyway...
I Hate Santa
In Polar Express, the kid who almost misses the train never gets gifts from "Santa" for Christmas presumably because his parents can't afford presents, meaning either A. Santa isn't real or B. Santa hates poor people? But at the end of the movie the main kid gets the bell from Santa directly so canonically Santa said forget that kid in particular I guess. This has haunted me for decades.
Marty Sense 
Back to the Future II is one of my all time favorite movies but the entire plot doesn't make sense. Why would they need to go into the future to prevent Marty Jr. from doing the horrible thing he does? When they go back to their present it's going to undo it anyway. Why wouldn't they just wait and then try to prevent him from doing it when the time comes?
Stand Back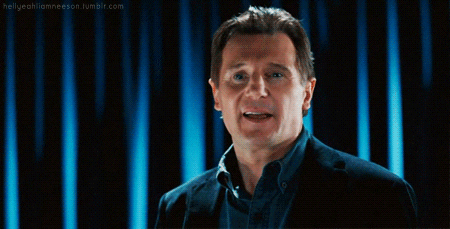 liam neeson chloe GIF
Giphy
Ras Al Ghul standing next to a microwave emitter, explaining it turns the water in pipes 100 feet away into steam, but apparently isn't strong enough to turn the water in his body into steam when he's standing 10 inches away.
Picard Knows
Picard could have left the Nexus and gone to any place at any time and he chose to go with an unarmed elderly man to fistfight a guy on a mountain minutes before a doom rocket launches. I can think of about 500,000 better strategies.
Amnesia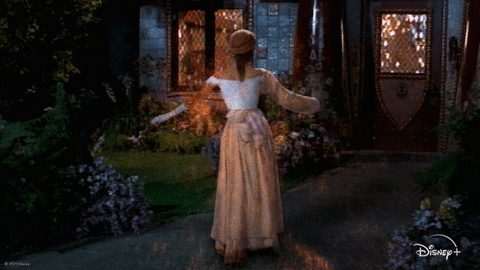 Brandy Norwood Magic GIF by Disney+
Giphy
Cinderella has always bothered me. We're supposed to believe the Prince falls in love and remembers NOTHING about this woman? No one remembers her face? Hair color? Nothing???
I knew there was something about Cinderalla I had issues with. Like, is he blind? He can't describe the love of his life? That would be a red flag for me. Or even a white one. But suspension of disbelief. It keeps us going. Happy viewing...
Want to "know" more? Never miss another big, odd, funny, or heartbreaking moment again. Sign up for the Knowable newsletter here.

Keep reading...
Show less
Adapting a book to the big screen has got to be very difficult task. Otherwise, how could we explain so many movies that do it so poorly?
A book is a few hundred pages of intimate character development, careful pacing, and constant descriptions of setting that create tone and context for everything that happens.
Authors are out here making worlds.
Movies, however, are about two hours. They rely solely on dialogue and character action--aside from the occasional narrator--to tell the story.
So it's not surprising that things get lost in the shuffle when a story goes from the book medium to the film medium.
But for fans of the original book, my goodness can it be infuriating to see just which elements the filmmakers chose to leave out.
Some Redditors gathered to share the most egregious culprits.
suestrong asked, "What scene was left out of a movie adaptation of a book that made you say 'wtf, why!?' "
Some people pointed to moments when a specific scene was omitted from a movie. Often, the hope of that scene on the big screen brought them into the theatre, only to leave disappointed.
Dinosaur Secrets 
"The most cinematic moment of Jurassic park was when dr Satler was trapped on the roof with monsters coming and used math to calculate that she could leap into the pool. Not in the movie." -- Dr-P-Ossoff
"Jurassic Park. In the book, you find out exactly what's making the Triceratops sick, and it's a whole thing." -- wscuraiii
No Love for the Old Lady 
"As much as I love the film version of 'To Kill A Mockingbird' (and trust me, it is one of my favourite films of all time), I really wish they had kept in the section about Jem getting to know the angry old lady from down the road that complained at the kids every day."
"Jem spending the summer reading to her was a nice part of the book, and I wish it was shown on screen."
Harry, Stealing the Show 
"The part in the first harry potter book where they have to go through puzzles to get to the sorcerers stone."
"They completely take out one of the tasks that Hermione helps Harry figure out!"
-- Lainnnn
Letting a Great Bit Go 
"The scene in The Martian where the dude on earth is wondering what the astronaut stuck on mars must be thinking out there all alone not knowing if anyone else knows if he's alive and it cuts to the astronauts log where he's like 'how can Aquaman control whales? They're mammals' "
Other people discussed how characters were treated in film adaptations. They couldn't believe what little--or misplaced--development and backstory was given to their favorite people in the story.
Three Cheers for Kaa
"Every time they do The Jungle Book, they do Kaa so fu**ing dirty. Every time."
"In the books, Kaa is on the same level as Bagheera and Baloo, one of Mowgli's guardians and teachers. But Walt Disney (and Western culture in general) had the whole 'snakes=bad!' mindset and so they make him a laughable villain."
"And he's a fu**ing bada** in the books!"
"Mowgli gets kidnapped by the bandar-log (monkeys) who are a bunch of curious indecisive morons, but have overwhelming numbers. Baloo and Bagheera try to save him but even they get overwhelmed."
"Then Kaa shows up, apparently the only thing the monkeys fear, and he straight up hypnotizes them all. Mowgli and his buds escape and Kaa's all like 'I'll catch up with you later' and it's heavily implied he's about to eat a sh**-ton of monkeys."

A Nuanced Struggle 
"I've seen a lot of people mention the common scenes from LOTR but one that always seems to be left out of these conversations is the fact that, in the book, Denethor had a palantir and had been using it to essentially play mental tug of war with Sauron for years trying to get intelligence, which eventually led to his madness."
"For example, Sauron would show Denethor truths but very deceptively, such as showing him the black sails of the Corsairs of Umbar sailing to Minas Tirith, but not showing that Aragorn had captured them."
"It made his character a lot more sympathetic and tragic, and it made sense since the palantiri had been established already."
-- J71919
Across the Board 
"Enders game. All the character development was missing." -- seventeencans
"The pacing was so fast too that absolutely nothing can sink in before the next big thing is happening. The casting acting and aesthetic were all totally fine. That same everything would have worked if it were just a 12 hour hbo series instead. They could even technically tell enders shadow concurrently if they did it right..." -- SARAH__LYNN
Finally, there were some film adaptations that seemed to miss the point altogether. Or perhaps they chose to hammer home a different moral.
Either way, fans found themselves a bit deflated after seeing these ones.
More Calculated 
"The movie version of One Flew Over The Cuckoo's Nest had to cut out a lot but I think the one that hurt the film the most was less of a scene and more of an explanation. (Spoilers) After Billy dies and everyone realizes the control nurse Ratched had over them, McMurphy realizes there's only one thing he can do that will make them see her for what she is."
"It's very clear in the book that he was consciously choosing death by lobotomy to save his friends from eternal abuse. In the film it just seems like he's angry."
Watered Down 
"Neverending story. Admittedly it's been a while since I've read it, but the movie is the first half of the book. The point of the movie is, wimpy kid gets his wishes come to life through imagination and everything is possible and he brings back Fantasia to life."
"In the book, after he goes to Fantasia, he starts forgetting the real world and forgets who he was, and the point was that too much make believe is not good."
-- nullrecord
Roasted 
"Artemis Fowl. They left out the pivotal scene where we get a good movie."
"In the books, said scene is between page one and the last page."
-- DvDCover
The sad truth? There are so many more examples out there, and so many more to come. With books still flying off shelves and movies as popular as ever, we can expect plenty more adaptations--including rough ones--in the future.
Want to "know" more? Never miss another big, odd, funny, or heartbreaking moment again. Sign up for the Knowable newsletter here.
Keep reading...
Show less
Good--and even bad--movies have a knack for pulling us in to a lulled state of mind.
Sure, our minds are nimbly following plot and empathizing with characters, but we're so locked in to one world that any sudden break in that focus an be totally jarring.
I'm sure you can remember a time when somebody rang the door bell during a movie and it scared you half to death.
But what if the movie itself is what jars you?
Some movies manage that feat: they lull you into one set of expectations or a certain tone, and then WHAM, a single moment pulls the rug out from characters, plot, and even you, the audience.
Some Redditors recalled the movie moments that stopped them in their tracks.
DankGamer135 asked, "What movie scene made you say 'what the f**k?' "
A lot of people were shocked by s common WTF mechanism: good old fashioned plot twists.
A good twist is difficult to pull off, and when it doesn't work, it really doesn't work. But sometimes a movie so expertly pulls your thinking in one direction that the bait and switch maneuver has a massive payoff.
THE WHOLE TIME?!
"When jigsaw gets up" -- safeword-is-harder
"I remember the audible 'gasp' the entire theater had when I saw this." -- Scooch100t
"My husband and I are horror movie fans, to the point that we got married on Halloween of that year. On our honeymoon, we went to see horror movies all day, and Saw was one of them. My husband was grumbling halfway through the movie about 'Zepp did it' and when it looks like he was right, he literally started gathering up his coat and being all grumpy."
"Then Jigsaw stood up."
"And my husband just went slack-jawed. '......what.' "
"It's still his favorite twist to this day. Not because it's legit the best, but because it affected him SO MUCH." -- CorgiKnits
The Twist They'll Never Experience 
"The end of The Mist" -- JonnyZero0
"That end killed me when I first saw it. If he waited just a bit longer..." -- EnderDracon
"That was CRAZY when I first saw it. All those years ago it felt like it was the craziest ending ever." -- MrNatels
"ugh i accidentally spoiled that ending for like 20 people at a bachelor party. i will never live it down." -- PMiscellaneous
An Early Edward Norton Classic 
"The ending of Primal Fear." -- Narcariel_YT
"Yeah, that was a fu**ing twist" -- AnxietySpren
"Yes! Primal Fear needs more recognition." -- Ravensocks
For others, it was a sudden act of on-screen violence that lurched them back in their chairs. We know it's not real, but even the rendering of such foul, painful acts is almost too much to bear.
Bite the Curb 
"The curbstomping scene from American History X" -- chessboxthisBRUH
"Yeah, that one was disturbing as fu**." -- MettaMorphosis
"You've just brought back a child hood memory and completely solved the mystery to where that scene was from that I saw many, many years ago. Thank you!" -- HolySmokesOk
It All Happened So Fast 
"The Departed. Elevator scene." -- 2leewhohot
"For sure. No build up or lingering shot after the fact. I liked that about it" -- CowabungHole10
"I just watched this movie for the first time tonight. I believe I finished it around when you posted this comment. I LITERALLY did say 'What the Fu**' at the elevator scene. So can confirm." -- MrNoahK
A Lack of Shattered Glass 
"Bottle to the face in Pan's Labyrinth" -- Power-of-Erised
"this is the first one that popped into my head. Up until that point there is really no indication it's going to take such a brutal turn. It was truly shocking." -- LewisEFurr
"And it was based on an experience where the director(?) witnessed a man pummeling another man with a bottle outside a bar. It stuck with the director because his thought at the time was 'why isn't the bottle breaking?' Hit after hit, and it never broke" -- MelGibsonIsKingAlpha
And finally, there are those scenes that are simply so absurd, bizarre, or off-putting that they don't fit into much of a category.
They just leave you with your jaw hanging.
Probing the Depths 
"That one scene in The Matrix where that weird robotic bug thing went into Neo's belly button." -- ShipInternational720
"I was watching it for the first time on a plane and had to stop at that point and watch something else because I thought I was gonna throw up" -- little_blue_dino
"It was like I was watching a robot horror movie at that moment." -- punchingbag34
A Whole Movie Full of WTF Moments 
"Swiss Army Man and the magic boner" -- Spork_of_Justice
"I watched Swiss Army Man in theater and more than a few people literally said WTF out loud at the end. It was fu**ing hilarious and great." -- Burn-O-Matic
"I picked that movie for date night once... I wasn't allowed to choose again for a while after that. 10/10 would do again." -- Golden_apple6492
A Role He Can Be Proud Of 
"The part in the Spongebob Movie when David Hasselhoff appeared." -- CantProfitOffofMe
"I was wondering there does that mean Spongebob is set in the baywatch universe?" -- tesh5low
"David actually kept the giant model of himself made for that movie."
"He has it in his house, pointed out his window so his neighbors see a giant version of his face every day." -- TimedRevolver
Fusing Humans 
"Colour out of space, Nicolas Cage's 2019 movie. It's one of them where I was unwell, even after the end."
"Movie scene in the film really WTF - Nicolas Cage's wife having 'absorbed' their kid."
-- khassius
The good news is, with new movies always coming out, both from Hollywood and from independent filmmakers, plenty more WTF moments are sure to come our way in the years to come.
Want to "know" more? Never miss another big, odd, funny, or heartbreaking moment again. Sign up for the Knowable newsletter here.
Keep reading...
Show less