Why is Hollywood doing so many remakes and reboots?
There are so many stories to tell and produce.
History is at our fingertips.
Wars, death, great love, betrayal, science...

I would see all of that.
Redditor lowtack wanted to know what parts of the past need to be captured in cinematic glory. They asked:
What historical event has not, but should be, made into a movie?"
I don't know much about history. So teach me...
Capsules
"The Goianas incident, dad stole a radiotherapy capsule from an abandoned hospital, didn't know what it was and opened it."
Shep9882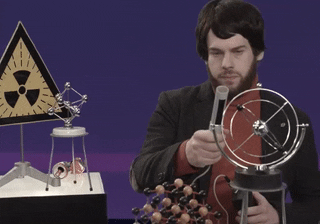 chemistry atom GIF by funk
Giphy
Apollo 8
"Apollo 8. Basically the mission was originally only supposed to be a test of the lunar module in earth orbit, but rumours were circulating that the Soviet Union were going to attempt to send a man into lunar orbit (spoiler: this was not happening). As a result Apollo 8 was switched to being the first mission to the moon, not to land but to orbit."
"And this decision was made only 6 months before the scheduled launch date, so it was a race to get everything ready before the flight. It's a historic mission that is almost never talked about, compared with Apollo 11 which is much more well known."
Therailfan
"The Long Way Home"
"The story of the Pan Am flight that got caught in New Zealand at the start of WWII and couldn't fly back home by going east because it was too dangerous. So instead they took their flying boat and flew west on routes they had to figure out from maps pulled from borrowed encyclopedias, dodging the Japanese, and trying to find enough fuel to keep the plane going."
"The whole thing took months culminating in taking off from a river in the Congo and having to skim along through a canyon to build up speed since they were too heavy in order to even have a chance of crossing the Atlantic. The whole thing is tailor made for TV or a Film. There's a fantastic book written about the whole story called 'The Long Way Home' and was written with the Captain of the flight."
bigred49342
Enemy Within...
"The Niihau Incident. During the attack on Pearl Harbor, a Japanese Zero was damaged by anti-aircraft fire and crash landed on the remote Hawaiian island of Niihau. The Hawaiians, initially unaware of the attack on Pearl Harbor, treated the pilot with generosity and respect."
"After news of the attack came out, the pilot was placed under guard. With the help of some sympathetic locals, the pilot broke out and took two hostages: Ben Kanahele and his wife Ella. Later that night, Ben and Ella decided to fight their way out. Ben was shot three times, but still had enough strength to lift the pilot over his head and throw him into a brick wall."
"Ella, thinking her husband had been mortally wounded, killed the pilot by bashing his head in with a rock. Both Ben and Ella survived the incident and Ben was awarded two medals for his actions. Ella, who actually killed the enemy combatant, received no formal recognition. Oops: This was made into a movie: Enemy Within 2019."
DangleAteMyBaby
How have we never heard these stories?
Aloha
"It's been batted around a few times in Hollywood but the history of how the ancient Hawaiian Islands were united under one man to form the Hawaiian kingdom is epic."
shaka_sulu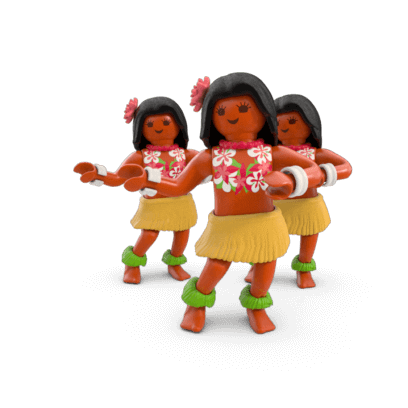 Happy Dance GIF by PLAYMOBIL
Giphy
1943
"Syndrome K. In 1943, a hospital in Rome located next to a Jewish ghetto, let Jews fleeing Nazi raids hide there. The professors in charge admitted Jews under the fake diagnosis of 'Syndrome K,' described as a highly contagious and dangerous disease. This successfully kept the Nazis out of the quarantine wards and the Jews safe for the duration of the war."
Grey_Gryphon
Invasion
"The Spanish Invasion of The Aztec Empire by Cortés. There are so many unbelievable events that led up to the fall of Tenonchtitlan and Monteczuma II reign."
neildegraciadyson
"A really good one is Hernán, it has a great production value and portrays it quite accurately from many perspectives, from the Spanish, Aztec, Malinche and from the Tlaxcaltec - I highly recommend it. https://m.imdb.com/title/tt9645942"
throwiesthro
Hey Girl
"Unless it's been done already, the life story of Ching Shih. She was a Chinese prostitute that was also deadliest pirate of all time. At the height of her power, she commanded over 800 large ships, 1000 smaller vessels, and over 70,000 pirate crew, comprised of both men and women."
randomguy987654321
"She was referenced in Pirates of the Caribbean: At Worlds End. She's in the cast list as Mistress Ching... it would be so cool to see this."
mistymountaintimes
shenanigans...
"The time John Adams and Benjamin Franklin were in France trying to gather support for the revolution and all the shenanigans they got up to."
marble8888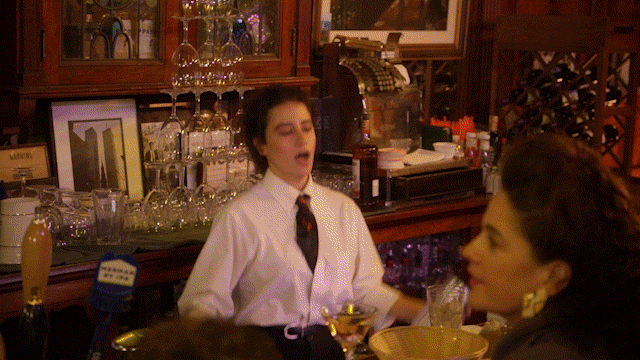 Season 5 Drinking GIF by Broad City
Giphy
Are you listening Hollywood? There is money here.
Keep reading...
Show less
Not all television and movies are loved by all.
A story and its characters have to appeal to you in order for you to be engaged.
It can take next to nothing for us to lose interest and let the screen go black.
Redditor BarooTangClan wanted to compare notes on all the entertainment we've said "that's enough" to.
"What will make you instantly stop watching a movie or show and why?"
I hate bad acting, writing, storytelling... I hate bad anything.
Stop Jumping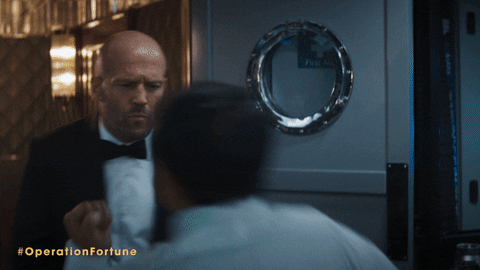 Fight Scene GIF by Operation Fortune
Giphy
"Fight scenes with a million visual cuts. Gives me motion sickness. Contrast the absolutely masterful work in John Wick. long cuts, realistic use of weapons (mostly), 100% skill."
StabbyPants
Louder
"When the actors whisper the whole movie and you have to crank the volume to hear what's being said - but the soundtrack or some other misc noise starts blaring at a higher volume directly after."
Blaze*itch
"I basically had to watch Stranger Things up in my attic with the windows and doors closed. I was worried the neighbors would think something was wrong or be annoyed if I watched it downstairs in my single family home. It was ridiculous."
ForecastForFourCats
"spice things up"
"Love triangles out of no where in a second or third season to 'spice things up' because studio writers are hacks and their idea of relationship drama is 'potential infidelity' at all times. It's the most tired trope on the go**amn planet and the second I see it rear its head I dip right the hell out."
amalgamas
"The whole concept of a love triangle to begin with an incredibly juvenile. Any healthy functioning adult who found themselves in a love triangle would soon choose to find themselves single."
Ouch_i_fell_down
Save your lips...
"When couples in a movie/show have a fight and one of them instantly goes to a friend and end up kissing her/him after talking for 5 minutes. I cringe so hard i turn it off and never watch it again."
Dry-Mycologist3966
"This pissed me off so much in Manifest. Girl is desperate to get back her ex-fiancé, he finally breaks up with his wife to get back with her and she's like 'nah, it's not fair to your wife, let me do this other dude I just met through a calling and be pissed at you for being jealous.' Michaela was the worst and everyone acted as if she were a saint the entire time."
gingerisla
Talk to Me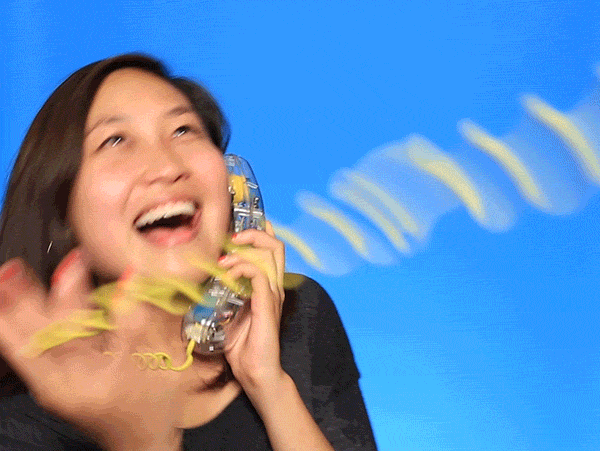 In Love Flirt GIF by Originals
Giphy
"Shows where a single polite conversation could fix everything."
Horror_Librarian_133
We are going overboard with the witty repartee. Talk normal...
Shut Up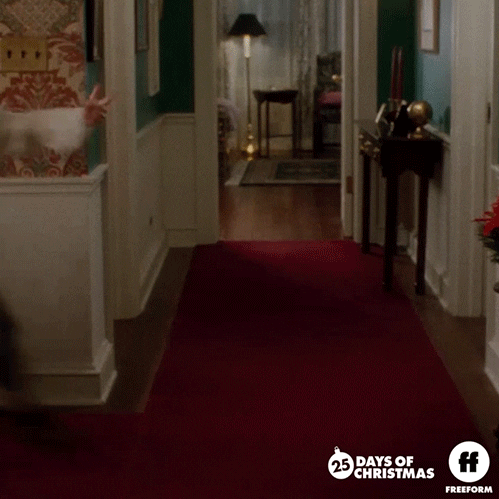 Scared Home Alone GIF by Freeform
Giphy
"Annoying main character, especially if it's a kid."
abananation
"Kids who have a quippy, sassy retort to everything, and everyone just kind of crumbles before their wit."
CarpetPure7924
Speak Good
"Shows where kids in high school talk like they are 30 years olds who have done everything, been everywhere, know it all and use a ridiculously flowery and extensive vocabulary in every conversation. Like, have any of these writers ever been to high school? Literally no one talks like that. Even worse is when, in addition to this, all the adults talk normal or are just plain stupid, like so weird parallel universe."
StretchArmstrong74
Nonsense
"If the movie is too dark. Not graphic, just literally dark. I lose all sense of intensity in dark scenes and I'm not straining my damn eyes trying to figure out what the hell is going on."
TheShadowOfKaos
"I've seen about 10 percent of all DC movies recently. I've seen all of the individual films in full, just actually saw 10% of each of them."
Mortlach78
"Movies in the late 80s had a lot of dark but you could see the depth because of different shooting techniques. Now you cant see crap because its a CGI fest drowned in black color so you can't see crap because you have no depth in a scene. Compare night scenes in dark alleys in 80's movies and movies now. Utter crap show in the new ones."
Bombzey
Pay Attention Storytellers
"Bad editing would be a big one. A lot of modern horror movies can't help but edit the movies like they're trailers, with added noises to scare the audience because they are afraid the script alone isn't enough to keep people watching."
ThisIsCreation
"I remember this is where the first transformers movie lost me. When the transformers are fighting at the end, it's all a big, jumbled mess of metal and I can barely tell what's going on or who is who."
1840_NO
Drama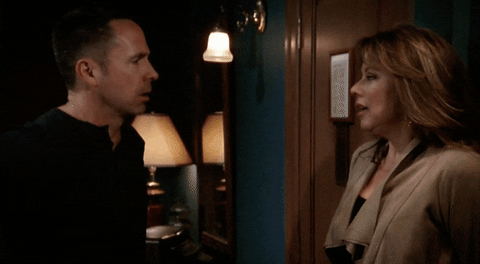 will devry soap opera GIF by General Hospital
Giphy
"When they go straight to relationship drama right away when it wasn't the selling point of the show."
LightInthewater
Do better, Hollywood. It's not that hard.
Keep reading...
Show less
Feel-good dramas and hysterical comedies can leave an indelible impression on audiences and make them want to come back for multiple viewings.
The films with inspiring storylines, brilliant cinematography, or Oscar-worthy performances are the most memorable.
But there are films that have the opposite effect on moviegoers, making them wish they never saw them in the first place, despite critical acclaim in their respective genres.
Curious to hear some of the more negative moviegoing experiences, Redditor Outrageous-Abies8391 asked:

"What is the most disturbing movie you've ever come across ?"
The atrocities of war are dramatically represented in some of the most powerful films.
WWI Soldier
"Johnny Got His Gun, saw it in early '70's, still can't forget it."
– vousoir
Depiction Of Nuclear Winter
"Threads (1984) is by far the scariest movie I've ever seen. It shows the events of a nuclear war breaking out, and the chilling aftermath. There's no hope and no happy ending, truly terrifying stuff."
– LuxGang
A Devastating Letter
"The answer to this and all questions like it is always 'dear zachery…' I cant unsee that rage from the grandfather. Its maybe 30secs and it's stayed with me longer than anything I've ever seen in a movie. Want real proof that a good, loving person WISHES he had murdered someone in calculating, cold blood? Got your movie for you."
– Goldbera1

Parents' Worst Nightmare
"Netflix documentary Abducted in Plain Sight. Movie synopsis: WTF, really!?"
– Upper-Job5130

Real-life horrors make for even greater disturbing cinematic experiences.
Trapped In Delusion
"Requiem for a Dream. It's one of those you can really only watch once."
– MichaelScottssmug
They're called horror movies for a reason.
Torture
"The first Hostel movie really got to me. Not sure if I was just unprepared or what, but that movie disturbed me more than I expected."
– TimeclockTurtle

It's Banned In Many Countries
A Serbian Film
"Came to say this. There were scenes that I wish I could scrub from my memory."
– evmt95
"I own this one and honestly it's just sort of shock value for the most part. Ironically because the cinematography is relatively professional it makes some of the scenes somewhat goofy for their disturbing content."
"The actual content itself is pretty f'ked but somehow because it's well made I didn't really feel as disturbed as I should have. Films like Cannibal Holocaust, Irreversible, Antichrist, and although I haven't seen them Audition and Martyrs, those films make you feel sickly and carry a heavy weight of knowledge with viewing them."
"A Serbian film is the transformers of the disturbing film genre, there's alot that goes on but it's mostly shock value and well put together production value. I've seen A Serbian film 4 different times."
– aFan0Film

Vomit Gore
Slaughtered Vomit Dolls

'If you need a movie to have some form of a linear story, don't bother with this one. If you are tired of seeing women constantly berated and insulted and shown as weak and scared, don't bother with this one. And if vomit isn't your thing, yeah, definitely don't bother with this one.' - Horrornews.net
"Yeah, might give it a pass."
– Painting_Agency

Mad scientists coming up with the most twisted experiments is the premise in these revolting flicks.
Enough Said
"The human centipede."
– nuttynutz00-D
"I have not seen that, so can't really answer. The worst part of Human Centipede for me was the bodily claustrophobia and psychological horror, not the visible gore. There are only two films I have ever seen that I wanted to walk out of: that and Lars von Trier's Antichrist."
– ipakookapi

Obsession With A Walrus
"Tusk."
– ChuyImposter
"Agreed ! f'king made me feel so uncomfortable soo weird!"
– snakeysauce

The movies that disturbed me most were, as mentioned above, Tusk and Human Centipede.
I could have stopped watching them as soon as I got sick to my stomach. But as a completionist, I voluntarily subjected to torturing myself.​
If you are faint of heart, I strongly suggest you avoid these films. You've been warned.

Keep reading...
Show less
I admit, and this might as well be heresy to lots of people, that I just don't like Willy Wonka and the Chocolate Factory.
Sorry, everyone.
I know ya'll love it, but there's very little about it that I feel accurately captures the feeling of magic and whimsy that I experienced while I read Road Dahl's stellar book.
Before you get on my case, I'll emphatically deny liking Tim Burton's Charlie and the Chocolate Factory... because it's also terrible.
You just can't please some people (namely me), right?
People shared their thoughts with us after Redditor Dame87 asked the online community:
"What is a film that gets a huge amount of praise but you think is awful?"
Paranormal Activity (2007)
"Paranormal Activity. I've seen scarier crap in a public toilet."
hushabyesecret
When it came out it was pretty freaky and I still wasn't in love with it. It's the definition of average.
The Notebook (2004)
"The Notebook. Both leads are so unlikeable and horrible to each other it's not even enjoyable in a 'so bad it's good' way."
"Especially when she actually breaks up with him, gets in a stable relationship with another guy who's not awful...and then ditches that guy to get back with the main love interest because respectful relationships are sooo boring, everyone real love requires being unable to be in the same room without coming to literal screaming matches."
dumbest-thotticus
Honestly, aside from some very good acting, the script of this film is pretty terrible.
But it's Nicholas Sparks, we're talking about.
The Blind Side (2009)
"The Blind Side. They turned an interesting real life story into Hollywood crap."
pamela9792
Even the film's subject dislikes it.
Sandra Bullock beating her competition for THAT? She was much better in Gravity.
Frozen (2013)
"Frozen. I hate it too much, but I can't help it. People kept saying how it was the best Disney movie ever and it wasn't even top ten."
MrWapuJapu
Disney really did this film a disservice by shoving it down everyone's throats for much of the last decade.
Les Miserables (2012)
"I know Les Misérables was super acclaimed and all that, but it was really nothing like the book. It made me sad."
jeff-the-nurse
It wasn't meant to be an adaptation of the book, it was meant to be an adaptation of the musical (which a lot of people don't like because it condenses many of the elements from the book).
That said, I can't stand this film either. It's horribly directed.
Crash (2004)
"Crash won Best Picture, Best Original Screenplay, and Best Film Editing awards. Received six Academy Award nominations. I thought it sucked."
[deleted]
You mean the film in which Sandra Bullock is cured of her racism after she falls down the stairs?
Grease (1978)
"Grease. I HATED it. I can appreciate the choreography, but the storyline is awful, cheesy (not to mention misogynistic, which at my first viewing I didn't know what that was). Couldn't stand Stockard Channing's character. Really bad acting too."
GuardMost8477
It's just a bit too hokey for my taste – it makes it difficult to enjoy.
I did see a stage production years ago that was a lot more fun.
Black Panther (2018)
"It has a nice looking setting, and it was good to see a movie featuring a majority black cast with a positive/comic book storyline rather than the stereotypical urban/hang setting. So to that end it read a good movie."
"At the same time, it was also just yet another unmemorable marvel movie - I know I have seen it, but I have no memory of what actually happened in it. Remove the political/seeing element of it and it gets completely lost in the crowd."
mrsyns
Considering that Marvel films do absolutely nothing for me, I was not surprised by Black Panther or the fact that it was more of the same.
Meet the Parents (2000)
"Meet the Parents. It's just two hours of being vicariously stressed out and embarrassed for Ben Stiller."
jaycuboss
Something tells me this movie likely has not aged well. It would not surprise me at all if this turned out to be the case.
Avatar (2009)
"Avatar. It's just Pocahontas in space, God dammit."
fretfulmushroom
I prefer Dances with Wolves in space myself.
I rewatched this earlier during lockdown and dropped my DVD off at a local community center afterward. And who the hell asked for three more sequels?
We all have our tastes, sorry to disappoint. Besides, we're certain that you have a film or two you dislike in your arsenal.
Have thoughts about other films that are not included here? Feel free to tell us more in the comments below!
Keep reading...
Show less
There are few feelings that fill me with more joy than the thrill of seeing a great movie. And let me tell you: When I find a great movie, I'm not afraid to revisit it time and again.
I recently rewatched Jurassic Park for the first time in years. How could I ever get bored of it? How could anyone? It's pretty much a perfect film. Those effects really haven't aged a day. Trust me, after really making the grave mistake of sitting through Jurassic World: Dominion, I was in dire need of something with considerably more substance. Jurassic Park is perfect.
People told us about some of their favorite films after Redditor HBomb101112 asked the online community,
"What film do you see as a cinematic masterpiece?"
The Thing (1982)
"John Carpenter's The Thing, a masterpiece of horror, suspense, and special effects that has yet to be beaten."
Daigey
The Thing is exceptional and likely the gold standard by which all subsequent horror remakes have been measured.
City of God (2002)
"When I saw City of God I thought it was a masterpiece. Haven't seen it in years, but that's how I remember it."
CreepyLaw5186
A chilling film. Almost everyone in it is an amateur actor and the work they do is so wonderful.
The Good, the Bad, and the Ugly (1968)
"The Good, the Bad, and the Ugly, for its cinematography, soundtrack and storyline."
Villa-restal
The score is a work of genius. Ennio Morricone was just sublime.
The Lord of the Rings trilogy (2001, 2002, 2003)
"The Lord of the Rings trilogy. All of them, just beautifully filmed, perfectly cast and expertly put together. I don't think we'll ever get something as good as that again."
KalitheDryad
Not one single role was miscast. It's impressive. They nailed like literally everything.
Jurassic Park (1993)
"Jurassic Park. The movie delivered well on its promise to show us dinosaurs."
SuvenPan
This is a movie that has aged like a fine wine and that looks so much better than any of the Jurassic World films that have been in cinemas these last few years.
No Country for Old Men (2007)
"No Country for Old Men."
"Cormac McCarthy is one of the greatest American authors of all time, and yet the Coen Brothers adaptation is better than the novel. And the coin flip scene at the gas station? Incredible."
[deleted]
This is truly a perfect film. I'd say the novel and the film adaptation are pretty much on par.
Children of Men (2006)
"Children of Men. Your heart nearly breaks for a future that doesn't even exist, except that you feel it possibly could exist."
daveescaped
I saw this again a few months back and it feels more relevant than ever, especially in the context of the climate crisis.
Whiplash (2014)
"Whiplash. J.K. Simmons as a sociopathic band conductor may be the most realistically harrowing villain I've ever seen."
marmaloser
And he won the Oscar for it! Clearly the Academy felt he was doing something right.
Crouching Tiger, Hidden Dragon (2000)
"Crouching Tiger, Hidden Dragon. Top 5 for me. Absolutely brilliant film. The scene in the bamboo trees was so beautiful."
thomriddle45
Along with being visually stunning, it's also one of the greatest film titles of all time.
The Grand Budapest Hotel (2014)
"In The Grand Budapest Hotel, it seems like Ralph Fiennes was made for a Wes Anderson movie."
highlander2189
He pretty much was — and can you believe he missed out on an Academy Award nomination for the role? What a sin!
There is no shortage of good movies out there, and some are even exceptional or great. In another 20 years we'll be able to see what movies that came in the last few years have stood the test of time.
Have some suggestions of your own? Feel free to tell us more in the comments below!
Keep reading...
Show less