Movies can either make or break your moviegoing experience based on the impressions trailers give.

Unless the preview is for the next installment of a Marvel adventure or any other popular franchise film, trailers should entice audiences to see a movie without overdelivering.
Because all too often, the movie winds up being nothing like what audiences expected after forming their impressions based on the trailer.
Sometimes, a movie can end up exceeding expectations, while other times, not so much.
Curious to hear from moviegoers, Redditor HalpornTamitha8U asked:

"What movie trailers were the most misleading?"
The cute and the fantastical moments depicted in trailers wound up revealing unexpected horrors instead.

Not Just About Gizmo
"I'm old. But if anyone was kicking around in the '80s, you'll have a hard time topping: Gremlins."
"It literally spawned cries for an entirely new film rating. 'Temple of Doom' was released a few months later and that was the last straw."
"The original trailer didn't flatly deny any creepiness per se, but the narrator's voice was more cheerful and the music used in the trailer was more upbeat - never mind the fact that Gizmo, the little monster, was one of the cutest little movie creatures in a long time -- giving the impression to an incredible amount of movie goers that it was about cute little 'monsters', in a fun, children's 'Curious George' style of movie."
"Nevertheless, parents lost their effing minds as kids had nightmares for weeks."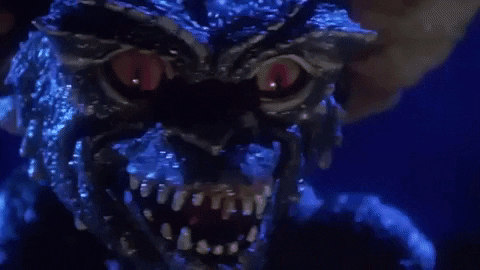 evil laugh gremlins GIF
Giphy
When Fantasy And Gore Collide
"I went into Pan's Labyrinth not expecting the ultra-violence in certain parts of the movie. That was a huge shock when it happened."
These trailers bamboozled audiences by promising elements of horror.
Bridge To Nowhere
"Bridge to Terabithia. The trailer shows kids in the woods with make-believe monsters. Coming on the heels of lion the witch and the wardrobe. I was like cool I really like these kinds of movies."
"Then it turned into a coming of age movie…with the monsters showing up 15 seconds before the credits."
Murder Musical
"One of the early trailers for Sweeney Todd completely hid the fact that it's a musical and just played it like a slasher film."
People reacted positively to these movies in spite of being different from the trailers.
The Director's Twist
"M night shyamalans 'the village' was advertised as a terrifying creature feature with a colonial style village. What we got was an (admitadly amazing in my opinion) love story with some decent plot twists and 5 minutes of 'monster.'"
More Cerebral
"Most recently The Green Knight. Watching the trailers in the cinema you'd be forgiven if you thought this film was going to be high fantasy action. Instead it's a lot of slow, metaphorical monologues and dry exchanges, with nothing really happening. I liked the film, but it's not what it was portrayed as."
There's nothing worse than expecting a comedy and then leaving the theater depressed.
A Thrilling Downer
"The Road. The trailer makes it look like an action packed chase plot. Instead it's the most depressing movie ever made. Really good though."
A Tarantino Masterpiece
"I went into Inglorious Basterds thinking it was a Brad Pitt led semi-comedy from one of my favorite directors."
"While watching the extremely long, suspenseful opening, I quickly realized I was misled. And it was a great movie, but when you watch a movie expecting it to be one way, you can be disappointed. I really need to give it a rewatch. Christolph Waltz was superb."
Wasn't Remotely Funny
"Click. I expected a lighthearted comedy and that is NOT what I got."
Forecast Was Cloudy
"'Weather Man' looked like a goofy slapstick funny flick, with Nicolas Cage getting hit in the face with milkshakes and food and god knows what."
"Turned out to be a dark comedy, with Cage doing that neurotic cynical stream-of-consciousness thing from more serious films."
Trailers are tricky because you don't want to give away too much of the plot or give the wrong impression about its genre.
When I saw the trailer for the Academy Award winner for Best Picture, Parasite, I knew nothing about what it would be other than a suspense film in the tradition of Alfred Hitchcock classics.
It was intriguing enough for me to see it, yet not vague enough for me to lose interest.
To me, the trailer was misleading in a good way. It wound up being so much more than just your average thriller.

Keep reading...
Show less
Movies. Movies. MOVIES! Let's talk movies. Hollywood is notorious for milking good stories to death. If a film makes more than $5 every executive's next genius idea is to produce as many sequels as possible until the general public loses all interest.
And then they wonder what happened. They never seem to realize that if you're going to continue the story you have to have enough story to tell and you can't just throw money at all of it.
So most sequels tend to be crap and then blemish the legacy of the original. However, once and awhile, the stars align and a fantastic sequel is made.
And what is even more rare is a sequel superior to the original. It has happened. Let's discuss some.
Redditor u/Tall-Elderberry-3167 wanted to share about some of film's greatest continued stories, by asking:
What movie sequel is actually better than the original?
I'm not big on sequels but, the new "Halloween" sequel from 2018 was brilliant. I've lost count on how many times I've watched it. And I'm counting down to "Halloween Kills" this October.
Better Dark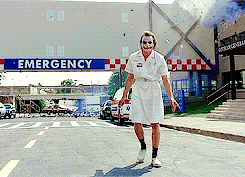 the joker film GIF
Giphy
"The Dark Knight."
"In every single way. The action is far better, story was much more interesting, better performances, script and direction."
Prosper
"Star Trek II, but I do love the first film, and I'm excited for the 4k release."
"I don't hate the first one, and II does recycle a lot of footage and props, but the story they tell and the fact that it felt like the first time the crew were in real danger that someone may not make it out alive (.......) made it pretty special feeling."
MAX!
"The Road Warrior."
"Had me confused for a second before I realized you're talking about Mad Max cause it was released in the US under that name. But yes. You're 100% right."
"I was a big fan of the Eragon novels, but was disappointed with the movie, especially with how the Urgals were portrayed. I'm a sucker for car chases and the opening sequence of Mad Max is one my favorites. However, The Road Warrior was a better movie."
DEUX!
"Hot Shots! Part Deux."
"The love scene from Hot Shots! where he puts an olive on her bellybutton and pops it into her mouth is the hottest scene in cinema history, so no."
"Kiss me like I've never been kissed before1"
Oh Mortica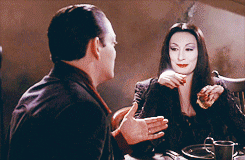 the addams family m fangirl challenge GIF
Giphy
"Addams Family Values."
"I came here to say this. The first one wasn't bad, actually, but the sequel has all that social commentary Paul Rudnick added to the script, like the Thanksgiving dinner scene."
"The Dark Knight" for sure was superior to all the Batman films. And I completely forgot about "Hot Shots." That was a hilarious romp. I'm gonna check it out again.
He Came Back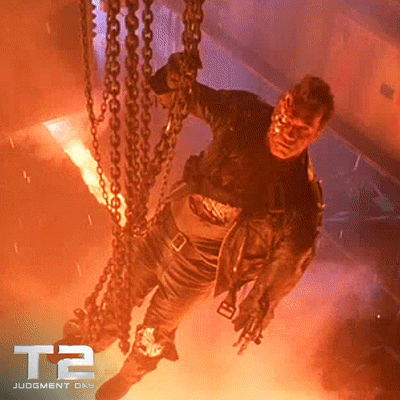 terminator 2 film GIF by Lionsgate Home Entertainment
Giphy
"Terminator 2."
"I'm still amazed how good the special effects were, comparable to today's CGI without the tech. The liquid terminator walking through the prison bars is a timeless scene."
More Wolverine...
"X-Men 2."
- J4CK64
"I really felt robbed when the first one ended. Even though it was a full length movie, when the credits started it felt like a tv episode ended, not a movie. Looking back I suppose it was always about the franchise and sequels and not about trying to tell the whole story with just one movie."
- avashad
Braver. Bolder.
"Empire Strikes Back."
- CMelody
"In retrospect, ESB may be the genuinely bravest sequel ever made. It would have been so so easy to just make "Star Wars II," repeating the vibe and feel of the original, and it still would have made swimming pools of money. Instead, they made a deeper, darker, and more complicated movie that openly deconstructs many of the tropes embraced by its predecessor."
"And they knew they were going to piss off some people by subverting expectations, but they still went for it. I honestly think that's why Star Wars is still going strong as a brand today. If it had stayed solely in the realm of rehashing Flash Gordon and samurai flicks, it would have gotten stale. ESB gave these silly movies about feuding space wizards actual depth."
Perfect
"Shrek 2. Obviously because of the Holding Out For a Hero scene."
"It's basically a perfect sequel. Takes everything great about the first film, steps it up, and improves the pacing, the heart and the depth. All the while it feels like the natural progression to the first film, expanding on themes from the first film. Really couldn't ask for much more from a sequel tbh."
Webbed Stories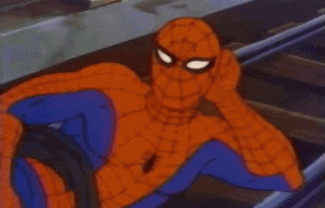 Spider-Man Reaction GIF
Giphy
"Spider man 2."
"This! This is the best Spiderman movie to date and no one can convince me otherwise. I am so stoked to see Spiderman: No Way Home because they are bringing back Dr. Octopus."
T2 forever. See sequels can be great with the right plan. But, for the love of God... when will Fast & the Furious end?!!
Want to "know" more? Never miss another big, odd, funny, or heartbreaking moment again. Sign up for the Knowable newsletter here.

Keep reading...
Show less
We love a feel good movie. Especially in America, we love an underdog going from zero to hero and saving the day. Just look at Captain America's origin movie.
But what about movies where the villain wins in the end? Even if it seems like our main character has caught the bad guy and made out on top, sometimes the villains still get away with their agenda. Regardless of if they're caught, it can feel unsatisfying but makes for a compelling story.
We went to Ask Reddit to know which movies gave the villain what they wanted in the end.
Redditor Jeffstrife127 asked:
"What are some movies where the bad guy wins?"
Readers be ware, spoilers lie ahead!
Keep reading...
Show less
Never believe the hype, you'll often be disappointed. That is definitely a life truth I have experienced time and time again. I find it is a specific truth when it comes to movies.
I can't tell you how many times I've seen a movie after hearing people and critics go on and on about its glory, and then I walk away thinking... "Well, there's two hours of my life stolen and wasted!"
It makes you wonder if we watched the same film. I know I'm not alone on this. Right?
Redditor u/tosomalerot69 wanted to hear about what movies just don't live up to the hype, by asking:
In your opinion, which movies are overrated?
There are so many Oscar winning films I've seen that I'm positive voters had to be drunk when they filled out their ballots. This past year alone... don't get me started. There were films I could only take fifteen minutes at a time.
Boom!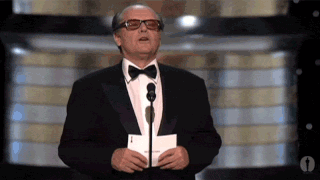 crash GIF
Giphy
"Crash. It won an Oscar for Best Picture and it's freaking terrible."
did I really like this back then?
"The Kissing Booth All of them. They aren't even that good but so many people like them."
"Although I have to agree with this (since I feel like it's such a cringey movie), I think the movie targets teenagers as their viewers since it's more relatable at that stage of their lives. Just my observation as I see lots of teenagers on my feed getting giddy over it when the trailer's released. That's what I also think of To All The Boys I've Loved. It's one of those movies where you just watch one day and you think to yourself, "did I really like this back then? Lol"
I disagree... but whatever...
"The Breakfast Club. I know it's a hallmark and a product of its time, but I feel like the ending, with the romance plot point, drastically undermines the message of the movie. I believe that the theme is we're not so different when you know each of us, we all have our crap, so we could be friends despite our lots in high school society; we are more than our tropes. And yet, despite all of the character growth, they fall into very bland tropes following their heart to heart:"
Molly Ringwald and Judd Nelson pair, so the rich girl can have her bad boy fling.
Emilio Estévez and Ally Sheedy pair, because make up makes someone instantly ok for a superficial fling, even though she's done crap like sprinkle dandruff on her drawing to create snow. Personality doesn't matter to make up.
And finally, Michael Carter Hall does all their essays for them. (I'm a little biased because I was that kid so it stung extra when they said they knew him and then used him for essays while they made out) And then they say they will never speak again."
"Personally, if I could change it, I would have cut the romance, and then inserted one last scene before Judd walks off the field with his fist in the air. I would have had a seen on Monday, with the school all there. They all pass each other, and without a word, look at each other and nod. Then we see that the message they went for actually stuck a little more than just "oh yeah no for sure we're all the same definitely" It's a great movie, I just think it's overrated, and that it undermines itself."
- Stingr22
Love Stinks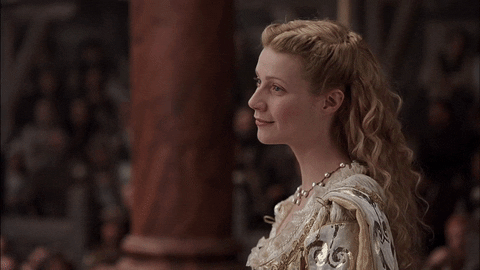 gwyneth paltrow love GIF by MIRAMAX
Giphy
"Shakespeare in Love. Won best picture same year Saving Private Ryan was nominated. Biggest snub in Oscar history, since it wasn't a good movie beating a great movie, it was a TERRIBLE movie beating a great movie."
Ok, there is some blasphemy here. There are classics listed that are brilliant. "The Breakfast Club?" I will die on that hill. Genius. And why such hate for Shakespeare?
Slow Down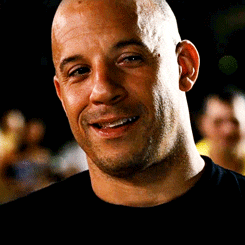 paul walker vin deisel GIF
Giphy
"Fast and furious... the first 2 movies were pretty good. But that's about it... instead of revolving around the idea of racing, they went in with the typical bold tough guy beating and shooting the crap out of all villains."
More than enough...
"Anything Purge."
- andUCRaD
"And I fully anticipate there will be at least two more. The next will probably be "The Global Purge" and show the entire world doing a purge. And the one after that will either be "The Space Purge" cause horror series always die in space. Or "The Final Purge" which could be one last show of violence as they hunt down everyone who wants to do the purge and kill them. Or you know, they'll 'end the series' only to reboot/revive it in 8 years."
Not the GOAT!
"Didn't Avengers: Endgame get rated as the 3rd best movie ever made or something? Can't get my head around that. Just kind of assumed that everyone was so invested in the 10 year progression that they couldn't say it was anything but one of the greatest. I liked it, but I'm not sure any superhero movie could be regarded as a GOAT movie."
Not Baby...
"Dirty Dancing. I've never understood the hype. Yes, I have watched it."
"As a guy who likes this movie it's also a concept of the time it was released. The idea of going to a family vacation as a stuck up girl and ending up living an adventure that involves falling in love with the handsome guy, helping someone who just had an abortion, and ending up discovering that you're more than just a spoiled brat is a great redeeming arch. Today it could be misinterpreted, but this is was the feeling in the 80s. Summer love was a big big thing before the apps and covid. :)."
- auad
Stop The Rock
"Dwayne Johnson films - like people you can like this actor, he's fine but please stop recommending random action films to me that I don't care about, purely because they have some guy in them who I'm sure is quite nice but like I don't care."
Awww, leave Dwayne alone. He's so cute and kind. Fast and Furious? I have nothing to say. Art truly is subjective. To each their own.
Want to "know" more? Never miss another big, odd, funny, or heartbreaking moment again. Sign up for the Knowable newsletter here.
Keep reading...
Show less
I love movies. Who doesn't right? Movies make history. They act as bookmarks for our lives. We'll always remember where we were the first time we saw a particular film. And we carry the characters with us. That's why movie deaths can be so visceral.
Who hasn't openly sobbed amongst strangers when a certain character's life is snuffed out? I believe the earliest movie death people recall being traumatized by is Bambi's mom, and it's downhill from there.
Let's grab some tissues and be traumatized together.
Redditor u/gambit_- wanted to compare notes on which character endings in film we'll never be able to forget, by asking:
What movie death scene is burned into your memory?
I still get choked up when I think about Jack's death in "Titanic." Although part of that death is fury. Why in the world didn't let him on the board with her? She didn't deserve him! We'll never let go Leo.
Heartless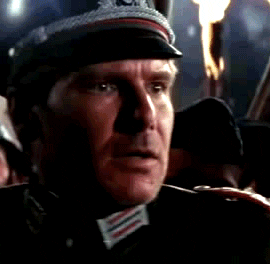 indy jones favourite part ever GIF by hoppip
Giphy
"That poor guy who gets his heart ripped out by Thugees and sent into lava in Temple of Doom always got me as a kid. Still pretty memorable."
Flushed
"The toilet guy in Jurassic Park 1."
"That really messed me up when I saw it at 8 years old. Meanwhile, we decided to show it my 5 year old recently and he laughed and had almost no reaction. My 4 year old brother saw it in the theatre with my family and he also had basically no reaction."
- spaketto
Goo Away
"When the bad guy kills the shoe by dipping it into the goo in Who Framed Roger Rabbit."
"That one is so freaking terrible, man. If you think about it those toons don't even have the notion of what death is. When a toon is shot in the face they just get real dirty or, worst case scenario, turn into a cartoon angel only to come back to normal by next week. Not that shoe, though. The shoe is gone forever. It's the first and only one of their kind to ever meet total oblivion and just die for good. That's gotta be a doozy."
Too Heavy
"The freaking baby in Trainspotting. Jesus freaking Christ."
- CSWoods9
"Something I read on Reddit in a similar thread, that I refuse to fact check because it makes me feel better, is that every single actor on set played with that baby every time the camera cut because it was such a heavy scene. Apparently the baby was just super stoked to get all the attention and it helped the actors and crew deal with it."
"Edit: I took a risk and googled it and it's true! According to the twins who played the baby! "We weren't on the set a lot but, when we were, apparently everyone was a bit more relaxed and all doing baby stuff with us. So it helped to take away a lot of the tension from filming such hard scenes."
Daddy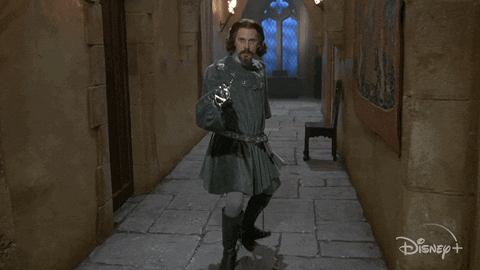 Run Away The Princess Bride GIF by Disney+
Giphy
"The six fingered man in The Princess Bride. "I want my father back you son of a b**ch."
I LOOOOVE Roger Rabbit! Such a classic. That death is funny and haunting. I think it's that psychotic voice. I hear it in nightmares. Ad watching "Trainspotting" once, was more than enough.
Lenny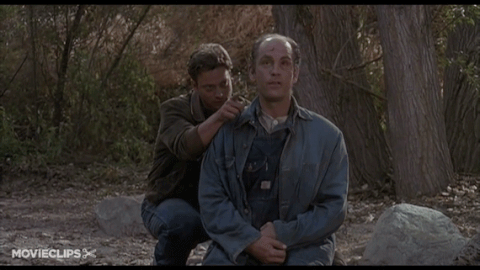 of mice and men GIF
Giphy
"Of Mice and Men when George killed Lenny."
"It was so much worse in the book though! In the movie he pulls the gun and BAM, it's done. In the book he has the gun out and aimed with his finger on the trigger, just agonizing over it for so long before he can bring himself to do it."
Not so Lovely...
"Some times I think about the Lovely Bones, especially when I talk to strangers. That movie upped my paranoia when I was a kid."

- mcdadais
"I'm not even a parent and that movie still got to me. Just seeing how the parents dealt with her death... How they kept her room exactly the same...The book was really good, too."
"I will always thank my dad for raising me the way he did - don't be polite. Don't be afraid to make a scene. Be prepared to be embarrassed later if you're wrong - that's better than being a statistic. He raised me to stand up for myself and not be polite to my own detriment."
VALID!
"The scene from The Brave Little Toaster where the air conditioner goes off the deep end and explodes himself: I'M NOT AN INVALID! I LIKE BEING STUCK IN THIS WALL! IT'S MY FUNCTION! Update: I had no idea this movie was so influential to other people too. I'm glad I'm not alone because I don't know many people who've even heard of it!"
- Aksfsc
Flies
"Grave of the fireflies That scene is "burned" into my memory."
"I think the beginning scene where he's just lying there, waiting to die along with the other forgotten people is really profound alone. Then the movie goes into his life and what a loving and vibrant child he was and ends with the scene of him dying there, and nobody caring at all until his sister comes to get him. Ugh. So heart-wrenching."
Neverending...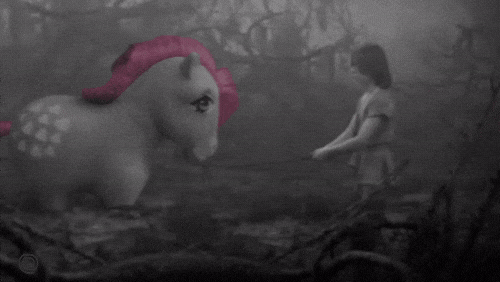 my little pony 3d GIF
Giphy
"Artax, please. You're letting the sadness of the swamps get to you. You have to try. You have to care." 😭
"The Neverending Story" is neverending trauma. I can't with that movie. All this gloom, some deaths can be funny as well. I love every death in Clue. They never get old.
Want to "know" more? Never miss another big, odd, funny, or heartbreaking moment again. Sign up for the Knowable newsletter here.

Keep reading...
Show less