Men Share Which Things They Have A Hard Time Explaining To Women
Men are from Mars, and women are from Venus... or something like that.

It's all crap, by the way. All you need to do is communicate, but that seems easier said than done, doesn't it?
After Redditor ChadBrowGer asked the online community, "Men of Reddit, what's the hardest thing to explain to women?" the online community got quite candid.
---
Reddit user This_Check_4267 asked: 'What's a small, seemingly insignificant decision you've made that ended up having a huge impact on your life?'
Not a day goes by when we won't have to make a decision of some kind.
On rare occasions, we might even have to make an extremely serious decision which we know will have major consequences down the line.
These might include accepting a job that would require you to move cities, whether or not staying in your relationship is good for you, or almost literally life or death decisions about your own health.
Most of the time however, the decisions we are forced to make day in and day out are fairly minor, such as whether to walk or take the subway, or coffee or tea with your breakfast.
Whatever we choose, it won't end up having any major effect or ramifications on our lives.
Or will it?
Redditor his_Check_4267 was curious to hear if anyone ever made what seemed like a minor decision that ended up having a major effect on their life, leading them to ask:
"What's a small, seemingly insignificant decision you've made that ended up having a huge impact on your life?"
When The Wrong Train Ended Up Being The Right One...
"Took the wrong train in a new city to a job a minimum wage job that I didn't want but needed at the time."
"Asked a random guy for directions when phone GPS still kind of sucked."
"He happened to be going in the same general direction."
"We rode a train together and nerded out on films we were into."
"He was an aspiring filmaker (very beginnings of aspirations), and I was just a film nerd without any post high school education or thought of 'breaking into the industry'."
"We ended up becoming roommates and collaborators eventually."
"Sold our first film to IFC like 2 years ago."- SrgtSquarePants
Right Place, Right Time
"Worked in a kindergarten during my gap years between high school and university."
"I didn't even plan to go at the time."
"A kid with speech and social issues happened to take a special liking to me, resulting in me agreeing to work closely with his speech therapist, despite only being the teachers assistant."
"This reignited my interest in language and made me apply to be a linguistics major."
"My high school grades made it a long shot, but it turns out that very year they tested out a new system of accepting 50% of students based on motivational essays, to try to combat a high drop out rate in linguistics."
"I made it in on that, they ditched it the next year cause it didn't work."
"I now have masters in Language Psychology and start teaching at the same university this semester."
"If I had applied literally any other year, my chances would have been like lottery odds."- MonsieurRud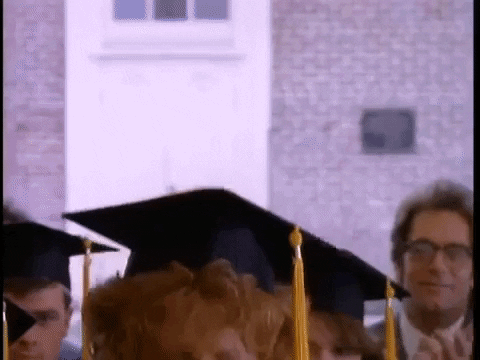 Graduation Graduate GIF by Reba McEntire
Giphy
Secret Setup Maybe?...
"Me and 2 other coworkers decided to grab some dinner after our shift."
"One ended up cancelling, so I thought my other coworker would cancel too."
"We were both hungry, so we decided to still grab dinner together."
"We'd been coworkers for over a year and have always gotten along, but this dinner truly felt like a first date."
"It was so enjoyable and we talked so much that we didn't realize the restaurant had been closed and that the workers had been cleaning up around us."
"Servers were too nice to interrupt our conversation."
"Him and I ended up falling in love soon after that."
"Been together for over 6 happy years and wouldn't change a thing."- stereotypedhonesty
Cracked The Code
"I had a blog where I couldn't figure out some HTML code, so I emailed the blog of another person who had figured it and they sent me the code."
"They lived about 1,000 miles from me and had never spoken before."
"Four years later we're married, bought a house, and have a child together."- Manejar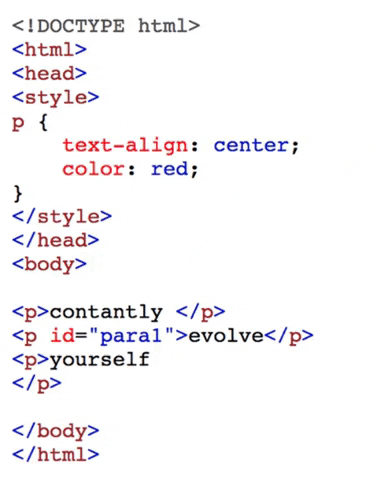 art evolve GIF by ashleyroberts
Giphy
Some Bad Habits Pay Off...

"Was at a conference and stepped outside for a smoke."
"Bumped into a friend of mine who introduced me to the man he was walking with."
"That man encouraged me to apply for an opening in his office and, six months later, he hired me."
"It was the job that jumpstarted my career, changing my trajectory."
"And all because of a bad habit."- The_Dude311
Closer And Closer To The Action
"I took a job in an Emergency Room doing insurance paperwork."
"I thought 'Okay but what happens before they get to the hospital?"'"
"That exposure lead to a career as a 1st Responder."
"I never would have imagined I would be helping people in Emergencies been doing it every day for decades."- YerekYeeter·
There Is Always A Way Back...
"I went to prison for a robbery."
"I did it."
"I was a heroin addict."
"After almost 5 years in, at a work center, I got a write-up which would make me stay in for a few months longer."
"The warden offered a deal if I would paint a mural at a local high school of their mascot, they'd forgive the writeup."
"I had always been good at drawing (they knew that which is why they asked) but had never done a mural."
"I figured out how to scale it up in my head and did it."
" I got out about 6 months later and made it my career."
"I'm now married, happy, and fully booked until summer of next year for work, owning my own business."
"In September, I will have been out for 10 years."
"I also hid my initials in the high school mascot mural."- therealbiggravy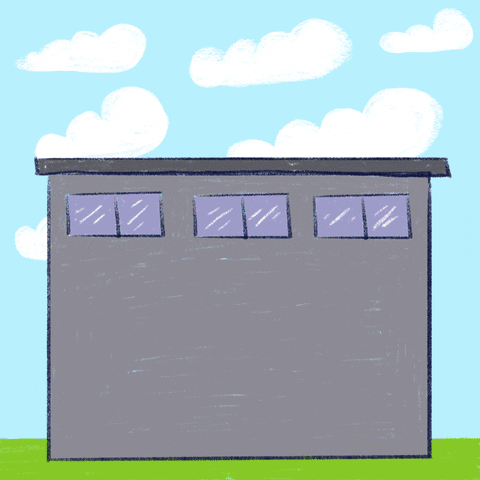 rainbow painting GIF
Giphy
Home Is Where The Heart Is
"I was flying to Costa Rica to go backpacking south from there, my sister told me to fly into Guatemala, I had to see it."
"So I did, and here I am still 10 years later, with a son and a life I never imagined."- Old_Insect
Some Things Are Worth The Risk
"I was doing online dating with no success and I was ready to give up."
"I almost canceled my date just out of pessimism but figured it was already scheduled, I'll just go and if it doesn't work out I'll just take a break from dating."

"The date lasted about 8 hours and 15 years later we're still together."- Rolling_Beardo
Hey, You Never Know...

"Entered the green card lottery."
"Friend was trying to figure out how to do it, so I downloaded the instructions and completed an application to show them how."
"Since it was easier than asking them for all their info, I made a dummy application using my own info."
"When I was done I thought 'meh, might as well' and dropped my application into the outgoing mail."
"Then forgot all about it."
"I was highly confused when, nearly a year later, I got a letter from the state dept."
"I've been in the US for 20 years now, married, kids, the whole thing."
"Biggest change I ever made, and it was just a random 15-minute thing I did to help a buddy."- dbpnz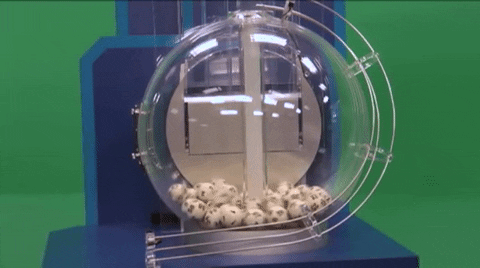 Lottery Lotto GIF
Giphy
It Pays To Share
"On a night out I went to Burger King and at the last second decided to get chicken nuggets with my burger instead of chips."
"I ate the burger but didn't feel like the nuggets by this point (and wished I'd gotten chips instead) so I asked the person opposite me on the bus if he wanted them."
"My exact words were 'ay lad do you want my chicken nuggets?'"
"He said yes and we got talking."
"That was 16 years ago and now we are married with a beautiful daughter."- gembob891
Even when it seems like it doesn't matter in the moment, it's always worth thinking carefully before making any decision.
As sometimes, taking the long route or ordering a second round could end up being the very decision that changes your life forever.
When COVID first got bad, and my job became WFH, I didn't know the extent of it and thought we'd only be out for a few weeks, so even though I moved home because there were fewer cases in my hometown, I didn't give up my apartment, thinking I'd be back soon.
At the same time, I decided to go back to school, so I was paying both tuition and rent for a place I wasn't living in. It took about six months for me to realize COVID wasn't short-lived, and I let my apartment go. I wish I had known that before.
It definitely could've been worse, but I still did lose a lot of money for no reason.
To date, this is the most expensive mistake I have ever made, and hopefully, it always will be.
Redditors are no stranger to expensive mistakes, and they are ready to share their own.
It all started when Redditor lugulaga asked:
"What is your most expensive mistake?"
Locked Out
"I moved in with the wrong people and lost 95% of my posessions. It's a long f**ked up story but basically they changed the locks while I was at work and I couldn't get to anything that proved I lived there and then they moved everything in a day with a moving service. I can't even track them down because they were using false names and were apparently subletting instead of owning and they used false names when they rented the property. It was the most f**ked I've ever been in my life."
"I haven't found hide nor hair of them since...I suspect they hauled off across the country..."
– nmeofst8
Buy For The Future
"Not buying a house when I was in the 3rd grade."
– LittleAmiDrummer
"Same. I saved my money for Ninja Turtles and Transformers. I should have be looking at the big picture."
– Smooth_Riker
"No joke, I had passed on buying a house a $45k because I thought "It will be fine I'll buy a house later." The same house is worth $200k+ now. It would be paid off by now if I had just gone through with it 😭"
– Looptydude
Didn't Last
"Selling my condo 8 years ago to move in with my now ex gf."
– Schumi_jr05
"I hear ya on that one"
– Ari2079
​Unnecessary?
"Student loans"
– skinnipig
"This is it. I, among many I'm guessing, got my job without the need of my degree. It might've helped. But it didn't help worth the amount of debt I'm in."
– CDawgbmmrgr2
"I was working for over 15 years in ten different jobs before an employer went and verified my degree."
– IrateGuy
Hurricane Wife
"Marrying my wife."
"She's like tropical storm - came wild and wet, and when she left, she took the house and the car."
"I wish that was a joke, but wasn't."
– spenalzo666
"Same here. My ex was horrible with finances, ended up being in 5-digit credit card debt, filed for bankruptcy, etc.. She almost had her car repossessed after she spent $2,000 to get it fixed and had two payments left on it (seriously???)."
"After the divorce, I ended up with about 1/4 of my 401K, I (voluntarily) gave up the house (I was moving back home anyway). She continued to rack up charges on my credit card (it had a low limit anyway) even though she was no longer authorized."
"Luckily, here I am 10 years later and much better off financially."
– draggar
Throwing Away Money
"In 2009 (or so, can't remember the date, but sometime between 2008-2011) my buddy got really into Bitcoin."
"It was back when bitcoin cost like, $5 per coin."
"I didn't understand it, I still don't really understand it. But back then, I had no desire to learn about this thing that seemed like a fad/scam."
"He did, however, convince me to invest, if only to shut him up."
"So I threw $50 his way and told him to get me 9-10, and he set me up with the bitcoins, and put them on a USB for me. Which, again, is another thing I didn't really understand or care about."
"So I tossed that usb in a box and didn't give a sh*t about it."
"When I later moved, I was packing things, and came across the usb I had labeled with something stupid. I still didn't care about bitcoin, and offered it to the guys I was living with."
"I remember one of them saying "dude, are you sure, bitcoin is at 10$.""
"I truly didn't care enough to learn about bitcoin, or even what to do with the usb to get the bitcoins off of it (or whatever you do with it) to bother figuring out how to recoup my $50 so I shrugged, tossed it at him, and moved out."
"Queue... the years that followed when I learned that my apathy and laziness had me give away what could have been today, something like $350,000cad, or closer to $850,000 at it's peak."
"So, yeah."
"My biggest financial mistake was giving away that $50. Could have really used that $50 over the years."
– Clay_Puppington
Lost Keys
"I was a head housekeeper at a small but very popular niche hotel. And expensive. I lost the master set of keys that could access every room in the place. My boss was on a 2 week trip in Africa and couldn't be reached. I had to use the company card to get a locksmith to replace all the locks on the doors quickly, because at that point, I didn't know if the keys had been swiped or if I had left them somewhere by accident..can't really f**k around with that though. I'm not gonna be responsible for someone getting murdered because I was too cheap to fix my mistake. It cost a ton of money. Boss was irate, but didn't fire me."
"Two days later I cleaned out my purse to switch it. Found the keys had slipped into a hole I didn't know was there in the liner.... never told a f**kin soul till just now."
– Friendly_Afternoon19
That Company Sure Grew
"I'm in Finance. I bought 100 shares of a little company because it pissed me off that Blockbuster charged me $88 in late fees. With this I could watch them whenever I wanted for a flat fee each month and as a bonus, they actually mailed the DVD's to you in the mail...you didn't have to drive to town and go inside and rent them. I thought it was a cool idea. We didn't really have much money back then so when we budgeted poorly I sold them for a $2000 profit. Was kinda happy about too lol."
"Damn, Netflix....I sure could use that $700,000 I missed out on 🥲"
– Dad_Is_Mad
We'll Make You A Star!
"I don't know if this is still a thing, but back when I was a kid, there were these "talent agents" that would "hire you" because you had the looks/talent to be a star. This was just a scam for you to pay them a bunch of money ( i think it ended up costing my parents around a grand) for acting classes that weren't real classes and other random fees."
– Crazy_Stable1731
"I knew someone that did this. I was there when someone said, "if they think your kid is so talented why arent they paying you?""
"Obviously real celebrities need to have an agent, and pay them, but the look on the woman's face when that was asked was pretty telling that she hadn't realized she was being conned."
– PumpkinPieIsGreat
"I would have these people walk up to me and hand me a card literally every time I went to Astroworld when I was a teenager. In my head I was always like "sweet! Easy gig, free money!" But my dad always shot it down and said it was all just a scam and wouldn't let me pursue it. Stupid parents always being right..."
– SweetCosmicPope
Time To Move To Canada
"As a newly wed, my wife felt very strongly that we get adequate health insurance. We had some from my work but it wasn't enough. We got a $4k check for a tax return and started shopping.. we found an agent, asked for a good year policy and paid him $4k. We paid for a year in full."
"The moment the check clears, the new policy sends us a letter saying that everything we thought we were paying for was no longer covered because we had another (primary) policy and would only cover certain events when my other crappy policy reached the out-of-pocket maximum of like $10k.. I paid $4k extra and still didn't have affordable access to regular Dr visits or preventive care."
"This was American Family Insurance. Absolute scam artists."
– Firebolt164
Pretty Packaging
"Renovating my house before selling it. In the end, the renovations didn't increase the selling price a bit. Now the new owners have an amazing house and I don't have the money I was going to use to renovate my own."
"Renovate a house for yourself, not someone else."
– capilot
That Tracks
"I don't feel comfortable telling you the names of my kids"
– flaming_poop_chute
Yeah, there are few things less expensive than a child. Luckily, they're also a blessing, so it should even out!
A malleable fact isn't a fact, it's an opinion.
So it feels like much of early education has been a big bag of opinions heeped onto generations prior.
No wonder those standardized tests were such a mess.
On the flip side of that thought, life, and science evolve, so facts do change.
Once you're out in the real world, so much has to be relearned and disproven.
Who can keep up?
It feels like we should be paid as participants in the school of life.
So let's do some relearning.
Redditor yepvaishz wanted to hear about the times we've learned some new things about some old things, so they asked:
"What was a fact taught to you in school that ended up being disproven during your lifetime?"
The amount of lies we were fed in school is too high to count.
So let's sift through memory lane and make some corrections.
RECOUNT!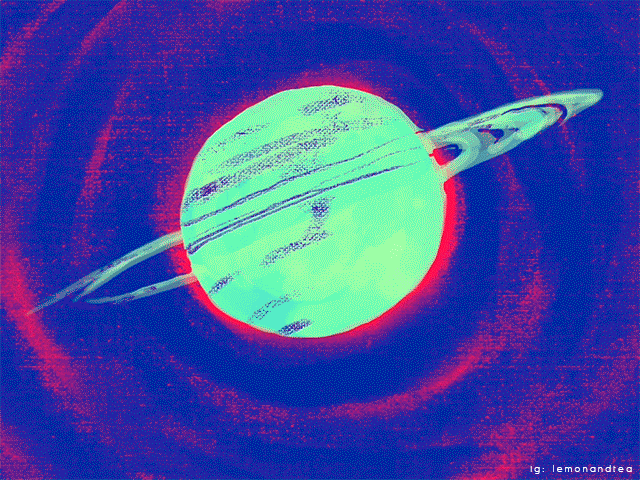 My Work Animation GIF by Andi
Giphy
"From an educational filmstrip: 'Saturn has four beautiful rings...' The Voyager photos of the thousands of rings had come in like a week before we watched this."
robaato72
Never say Never
"Germany would never reunite. The French would never allow it."
Powerful-Ad9392
"I'm German and I was 11 when it happened. We housed our East German part of the family for a couple of weeks when they came over to visit. My cousin was my age and had never been shopping (just wandering around a mall looking at things) and my uncle begged my dad to take him to a hardware store just to see what stuff was available."
"Just three months before the wall fell, my dad had been over to visit them, just by himself, saying it was too dangerous for us kids (and I imagine it would have been a hassle getting permission for the whole family). It was such a wonderful time. A peaceful revolution without a single gunshot."
"I'll never forget the moment when the people who had fled to the German embassy in Prague got told they were allowed to leave. That collective scream of joy and relief by 4000 people still makes me tear up every time I watch the video. https://youtu.be/Qh9EwNurawE"
best-in-two-galaxies
200 MPH
"Pompeii was buried slowly by falling ash. They pointed out that remnants of people were found, right in the middle of doing things, but didn't realise this contradicted the burying being slow. It's now thought that it was buried very quickly by pyroclastic flows - superheated gas travelling over 200mph."
ablativeyoyo
"It's also blew my mind to find out the 'bodies' you see at the site were the hollow spaces where a body once was, filled with plaster, and the hardened ash removed. As a kid I never thought about it I just saw shapes of bodies and thought 'that's a body.'"
Zanzoken814
Bye Kraken
"When I was a kid, the Giant Squid had never been captured or photographed, and some people talked about it like it was el chupacabra. My little brother always said he'd be the first person to get footage of one. Sadly, it has since become an ordinary animal that we know exists. RIP the Kraken."
EarthExile
"I've seen the preserved corpses at the Smithsonian. It's pretty fascinating to think no evidence existed until our lifetime."
UnihornWhale
Crack Away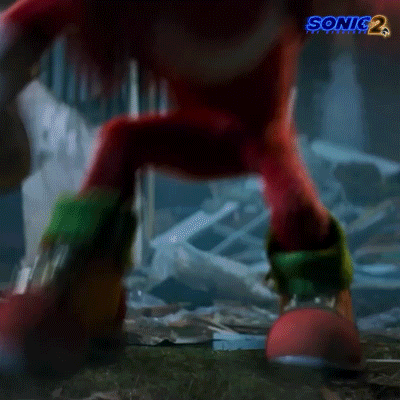 Sonic 2 Punch GIF by Sonic The Hedgehog
Giphy
"Cracking your knuckles causes arthritis."
panda388
"They just wanted us to stop."
Admiral_Minell
I've cracked for years and probably will for life.
My fingers are still slender.
Diet Lies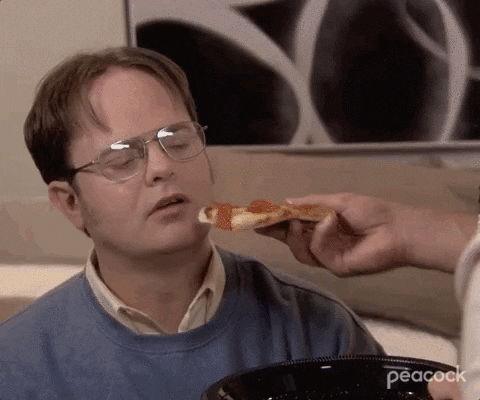 Season 7 Nbc GIF by The Office
Giphy
"Food pyramid."
OutrageousEvent
"Of all the facts that have since been disproven, this might be the worst. We have a generation of adults who are getting diabetes and fatty liver disease because of what these people said."
calumin
Bad Illustrations
"Your tongue has different areas for tasting different tastes:sweet on the tip, sour on the sides, bitter in the back, etc. I feel like this was some elaborate prank played on my generation. But I remember seeing this in my elementary school biology textbook. I don't even think it was disproven, like, they just stopped telling this lie. WTF."
"From what I have read, more like a game of telephone.Study results got slightly distorted, and then changed into a graph which didn't have meaningful numbers, which lead to an illustration, which got re-purposed. That an illustration got put into textbooks for years and years."
danneedsahobby
Exposure
"Blood is blue until exposed to oxygen."
mwjb86SFW
"This one triggers me. I had an old lady teaching my 6th grade science class that sent me to detention for arguing with her when she said the blood in your veins was blue but red in your arteries. To be fair, I argued with her on a lot of things she was wrong about, but this is the only one that resulted in detention."
"That's the only time I can remember my dad, a chemist, actually go to the school to confront a teacher for being wrong. Incidentally, she also counted off on a test because I said sound was one of the senses. She wanted hearing. I said you sense a taste, you sense a sight, you sense a smell, and you sense a touch, so why don't you sense a sound? That argument lasted several days, but she did give me my points back."
pacer_3iii
The Science of It All
"Neurons can never regenerate. This was from my then-one-year-old anatomy and physiology textbook, and my private, Catholic school actually took - and still takes - its science seriously; we never talked about creationism or the divine influence on our natural world, not to mention our solid AP Physics and AP Chemistry scores. It turns out that that the peripheral neuron system actually can regenerate; as of now, it doesn't seem that the central nervous system has much in the way of that capability."
Brunt-FCA-285
Jokes on Them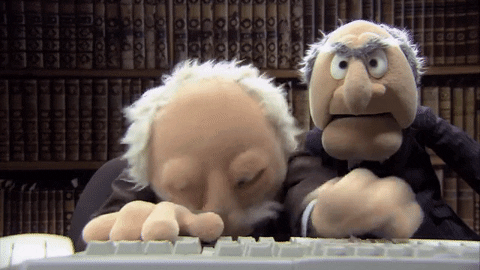 muppets computers GIF
Giphy
"Playing with computers is a waste of time and won't lead to a career. Said to me by a very old, and bitter teacher. 25 years in IT and counting."
zerbey
Who knew computers would take over the world?
They seemed just like big cumbersome machines at first.
Now they build and destroy lives and careers.