L. O. V. E.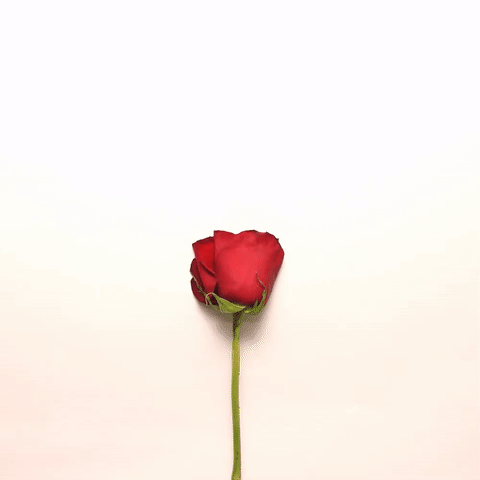 **Love is one of life's ultimate goals. To find that one person to "complete you" is the thing of legends. Movies are made about it, songs are sung celebrating it. Love can heal you and it can DESTROY YOU. But, I digress. **
**The pursuit of love is riddled with more twists, turns, ups, downs, tears and smiles than your daily telenovela. **
_That elusive moment you are struck by the sharp pierce of OkCupid's bow is the dream. The dream when you and your other half lock eyes and find one another from across a room or a crowded street and the world falls away. For many it's unattainable and harder to find than viable political candidate but some people have experienced it. _
Redditor *voltcha *asked everyone to share their stories of when they KNEW they were "In Love."__
THAT NAGGING FEELING!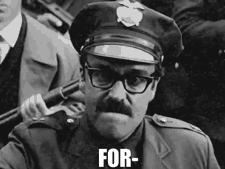 A girl at work asked a bunch of us guys a question like this once. I think the exact question was, "when did you know you were going to marry your wife?"
My answer was, when I realized that my wife is the first woman I've dated that I actually missed when I wasn't with them, that was when I knew I wanted to be with her forever. And then, after about a year of that feeling not changing our going away, I asked her to marry me.
JUST LISTEN WITHIN.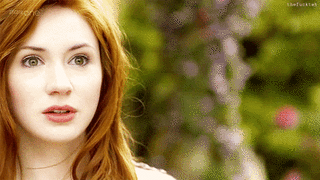 For me it was a quiet inner peace. A feeling that life would be life with her and something far more insignificant without.
Just my 2 cents after 9 years
TAKE A BIG GULP!!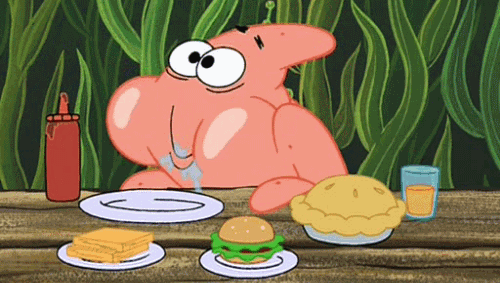 Another guy I work with said he saw his wife destroy the fattest loaded burger, down her Texas cheese fries, and then gulp down her beer before ordering another. That was his clue. I guess love comes to each of us differently.
_Sigh, that's the dream. _
FATHER KNOWS BEST.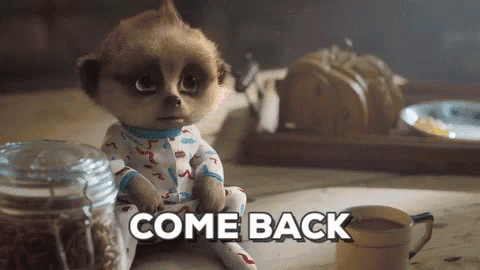 I asked my dad this when I was dating my first girlfriend. She turned out to be a the one who jerked me around for months on end, but the advice stayed relevant.
"You know you are in love when you can no longer imagine living your life without this person, and the idea of spending the rest of time with them is inviting, not terrifying."
NEVER LET GO JACK!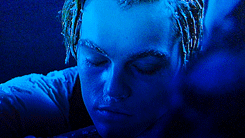 My husband proposed to me after realizing that being with me was more important to him than anything else. He had a conversation with a friend who was concerned about his partner taking a job across the country, and my husband realized that in that situation he wouldn't even have to think about it. If I moved, he'd move with me. He'd quit his job in an instant to be with me, and he looked at the friend and said "I'm going to marry my girlfriend."
Probably not what our friend needed to hear at the time, but it worked out well for us.
I FEEL YOU.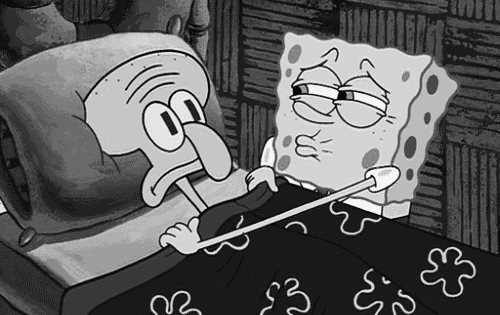 I know I'm starting to fall in love when it's not just about the person being attractive or making me happy or anything like that, but rather I couldn't stand the thought to see her afraid or in pain. Like her pain becomes mine, if that makes sense.
WHEN ALL ELSE FAILS....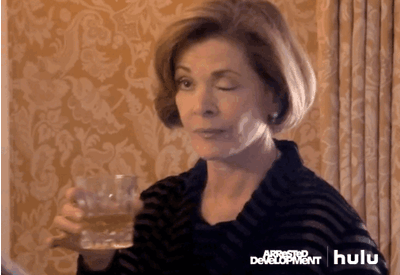 _When all the new wears off, you don't have butterflies every time they call or text or you know you're going to see them, you're not getting all giddy about "firsts" in your relationship, you're no longer both on your best behavior, you can see their faults and let them see yours, you've survived a few disagreements, you're not boning every time you catch some alone time, the sex isn't mind blowing every single time. And after all that, they're still your favorite person. They still think the sun shines out your bottom. you still do things for each other, for the simple joy of making them happy. The absence of the rose colored glasses of new lust hasn't been replaced with resentment, it has evolved into comfort, stability, and security with that person. _
THROUGH THICK AND THIN.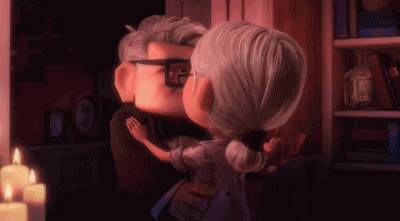 I'd say after 7 years with my SO it's like that. They're your favorite person/thing to be around. She's what I always go back to when I need to talk, chill, be angry, be excited. She's the first person I call/text if anything happens. Her well-being is of interest to me and I'm invested in them. Although not everything is perfect in any relationship, just as long as you can come back to the person and know things are better there than anywhere else is a real comfort. Short-term love is great but long-term love has me excited for the future because I get to share it with someone I love.
SUFFERING FOR THE CAUSE.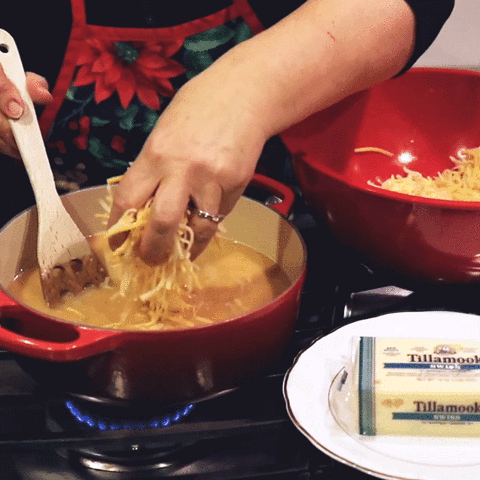 I dunno but I'll tell you about when I took my girlfriend out to eat for her birthday. It was a fondue place and I felt super out of my element. She loved every second of it. I hated the food. She loved it. I hated the drinks. She loved it. I hated the atmosphere. She loved it. But I loved every second of the evening because she did. I got such great joy from her experiencing her time that I had a great time too. I truly love this woman and me being happy because she was happy showed me.
ALL YOU NEED IS LOVE!!!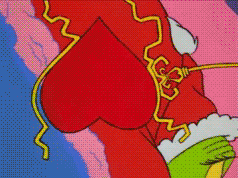 If you think you are, you are. I believe there are different kinds of love and love goes through different stages. That first stage...where you can't stop thinking about the person and it takes away your appetite and makes you feel tingly and a little aroused when that memory of that one passionate kiss you shared recently, and the world looks beautiful simply because that person is in it, and you feel like you could survive on the streets with nothing as long as that person was by your side...I think that's the first stage of love. For me, I couldn't get to the next stages of love without going through that stage. After that stage is when love turns from something beautiful and simple to something you have to work at, something you have to compromise for. But that work brings you so much pleasure because you know you're working on building something together.
A lot of people don't think that first infatuation stage is really love. I don't know why. I look back on the people I was infatuated with and I can still recognize that I was in love. There's some kind of stigma over falling in love too quickly or being flippant with the word because it loses meaning or something. But I disagree. Love is the one thing that you can never run out of. It's a natural, never-ending resource. Like, when you have a child, your ability to love grows beyond what you thought possible--like that end scene in the The Grinch. And when you have a second child you worry that you don't have enough room to love the second child as much as the first, but then your heart grows again and you're overflowing with love. And then you realize that the love you have for your children is different than the love you have for your partner. And that's different than the love you have for your parents. And it's different than the love you have for avocados or cookies & cream ice cream.
Love is the one resource the world can never run out of, but it's the one resource that we're the most stingy with. Go ahead and be in love.
Last point: I don't think everyone is capable of love. It's like a muscle that atrophies if you don't exercize it. So go ahead and fall in love!
DUH!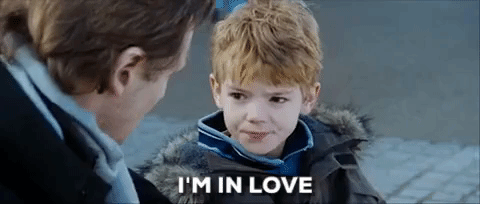 When you start to ask questions like "How do you know when you're in love". Dead giveaway.
I WANT TO KNOW WHAT LOVE IS....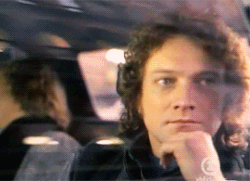 If you dream of her voice in your ear and you ache -

If she waits in your thoughts from the moment you wake -

If she weighs on your mind, and she beats in your heart -

If you picture her face from the second you part -
If she teases a stir from your stomach below -

If you see her and feel it inside you and know -

If it's quick to appear, and it's slow to abate -

If it's all the above, then it's love... or it's hate.
:)
GET ME A GAS MASK.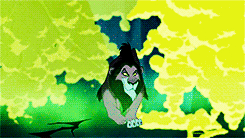 If she farts in the bed,

pulls the sheets o'er your head.
THAT'S AMOREEEEE!!
ASK THE CLASSICS!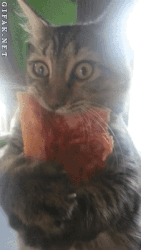 When the moon hits your eyes like a big pizza pie.
YOU. COMPLETE ME.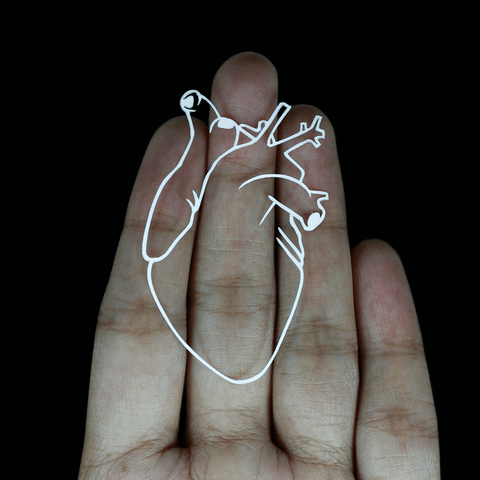 When a person can make your day by simply existing. How, when you're with them, time seems to stop. When you realize no one has ever made you feel happier, safer, or more complete.
USE YOUR BRAIN.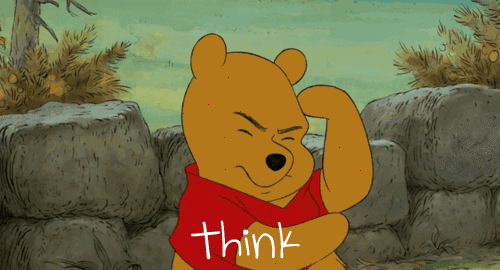 A lot of these answers describe infatuation. Love - you just kind of know. You're yourself. You don't use one of those fakey "boyfriend/girlfriend voices". When you're completely vulnerable, yet comfortable.
I've been married 10 years this coming December. I know how I show love and how my wife shows me love. Forgiveness. Respect. Compromise. Love is holding her hair when she pukes. Not going to bed angry - talking and working through troubles and arguments no matter how difficult the topic. That is key to "waking up happy". Not storming off in the middle of an argument. Accepting you're wrong. Undying respect, no matter what. You may be super mad at the other person for something entirely their fault; never lose respect. Forgiveness. Compromise. Doing things the other person enjoys because they enjoy it, and doing it with a smile on your face. Taking risks together. Accepting there are just some things the other person won't do. Compromise. Forgiveness. Respect.
Love is not chemical imbalances or physiological changes in your body. Love Is the feeling and joy you get when doing things FOR the other person.
GO WITH THE FLOW.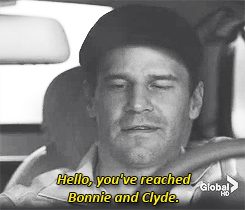 When i met my love i was completely at peace. i didn't get butterflies, i didn't stumble over my words. i was finally able to just flow, just be. it was such a bizarre experience cause i was always so used to getting caught up in these whirlwind romances but this was nothing like i'd ever known. i felt such a deep feeling of contentment when i was around him and i just knew we were going to be together forever after our first conversation. it's so weird but people were totally right - i didn't have to ask questions about how i felt. for the first time ever, i just knew.
MAKE A LIST, CHECK IT TWICE!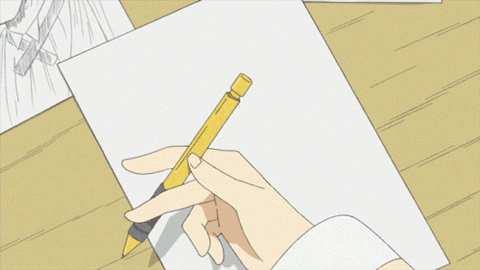 Would you ever :
Give the person up
Let the person down
Run around and desert the person
Make the person cry
Say goodbye to the person
Tell a lie and hurt the person
If not, then you're probably no stranger to love.
CHEERS!!!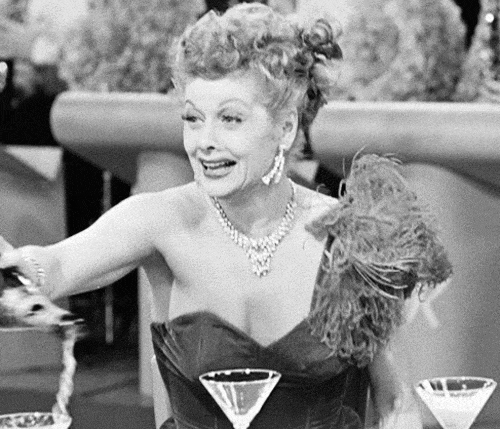 When after few minutes you were thinking about something else you suddenly remember about your SO and you get that feeling of a bottle of champagne popping in your chest and throat.
IT'S NOT MAGIC. BUT IT'S WORTH IT!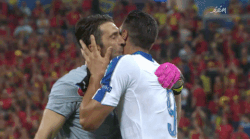 _This probably sounds trite, but "love" is work. How hard you're willing or want to work on a relationship at it's worst is a good indication of if you're in love vs just infatuated with someone. _
This probably sounds trite, but "love" is work. How hard you're willing or want to work on a relationship at it's worst is a good indication of if you're in love vs just infatuated with someone. Infatuation dies when things get hard, but love will want to keep working to preservere (oh man, this does sound trite...but it's true). Stick with me here, despite sounding like a self help book:
Being in love is being selfless, patient, and basically looking at the worst of someone along with the best and going "yep....that's for me." Infatuation feels a lot like love, especially with how media plays it out. Idealization and thinking someone is "perfect" isn't love. If you have someone who you can be 100% yourself around, and they have the freedom to do the same, you're getting closer. If you find your happiness in wanting to make the other person happy, it's a fairly good indication you really are in love. It's really mostly about wanting to put the other person first.
HUGE word of warning, though: I feel like society, especially for young females, is more in love with the idea of love vs the reality of it. Being in love is about being selfless; however, it is NOT at the cost of giving up all that you are. The key to a loving relationship is that the person you're with is also willing to work just as hard as you. They will respect your boundaries, try to meet your needs, and have respect for who you are as well. ???? The relationship needs to be balanced with both of you trying to give your best to the other person, otherwise the potential for manipulation can be pretty high.
I'm new to posting to Reddit, but I do hope you find this helpful and see it. I've been married to my best friend for almost 6 years and we've been together for 8, and this advice was the BEST we were ever given as a couple.
_Good luck to you. _??
H/T : Reddit