A couple took to Twitter to share their unique saga of love, which began 10 years ago.
The tale involves plenty of serendipity, some adorable photographs, and a good old fashioned shut down delivered by the Jeopardy! host himself. Mr. Alex Trebek,
---
Ever since she met her current wife when the two competed against each other on the trivia game show, Emily Therese Cloyd, one half of the happy couple, is a clear fan of all things Jeopardy! and Alex Trebek.
Her Twitter thread love story details the entire journey from that first audition to appear on Jeopardy! and winds all the way to the wedding day.
As Cloyd mentions in her first tweet, the post comes on the heels of a ABC News Special featuring a long form interview with Trebek, who is currently battling pancreatic cancer.
Cloyd kicks off her story with a proud photo featuring her and Trebek on that fateful day of trivia competition.
She then walks through some behind-the-scenes moments of all that goes in to applying, auditioning, and appearing on Jeopardy!
After taking the online test, Cloyd was called in to audition along with other game show hopefuls.
Upon finishing the audition Cloyd pretty much returned to her life, nearly forgetting the thing that would eventually lead her to a soulmate.
When she finally--unexpectedly--was called and invited to compete the in January 2010, Cloyd was obviously stoked.
When Cloyd arrived for her episode taping, she recognized a familiar face from that audition 18 months before.
Cloyd spends a couple more tweets recognizing the fate of the moment. It wasn't a sure thing that the two would be faced off directly against one another that day.
"Remember I said that J! tapes 5 shows in a single day? You don't know which show you'll be on until they pull your name from a hat just before it is time to head into makeup before each show."
"And then my name was drawn. I'd be playing against Manny Maldonado III, who had just vanquished 4-time champion Regina Robbins, and Stacy."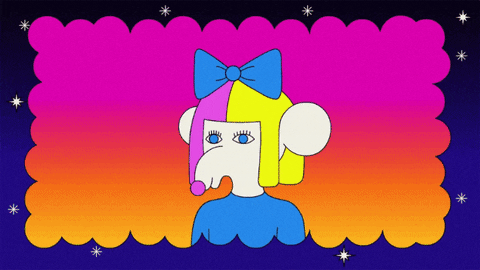 Giphy
Stacy utterly demolished her future boo that day.
Despite Emily only winning $50 during competition, she still went home with $1000, the minimum given merely for competing.
It was during the time back home in Washington, D.C. where Emily and Stacy both lived that sparks really flew.
They eventually had a joint viewing party when the episode was aired.
After about 2 years of hanging out as friends, dating, and then moving on towards a relationship, Stacy and Emily got engaged.
And there was one obvious addition needed on that guest list.
And even though Trebek didn't make the wedding, the couple looks happy as ever.
Twitter thought the whole thing was down right adorable too.
It didn't take long for some news outlets to grow interested in the uniqe story.
**