There's a lot of pressure placed on men to be "manly" and "man up." Essentially, don't ever share your feelings and reveal what's bothering you. Fortunately, more progressive heads are prevailing and it's becoming more commonplace for men to open up, share what's made them sad, and for it to be more than okay, as evidenced by the stories below.
---
Reddit user, u/jintaravalerie, wanted men to open up and admit:
Men, what's the last thing that made you cry?
"It's Not Time To Make A Change..."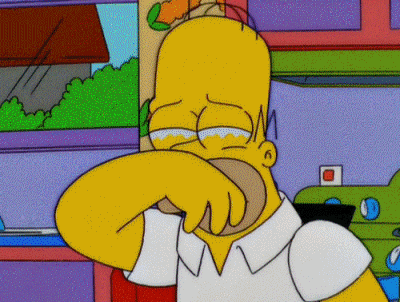 Giphy
Music can set me off. There's plenty of songs that just make my emotions well up inside me, either due to the lyrics or the music itself.
Father and Son by Cat Stevens is my go to.
Goodbye, Fido
Talking to my brother about our recently departed dog.
Grand Crying
The birth of my granddaughter.
Something To Happy To Cry About
My sister got married last week.
Normally I'm very stoic, but I cried like a baby. Bawling my eyes out during my speech.
I'm still getting sh-t about it.
The Inability To Move
I've been experiencing neurological issues and yesterday I lost the ability to lift some fingers in my left hand. It really freaked me out and I cried. Fortunately my hand feels much better today!
Watching Her Succeed
Daughters college graduation.
Only thing in the last 30 years.
"...Long. Live. The King."
Watching Mufasa save Simba and then...
The Happiest Loss In The World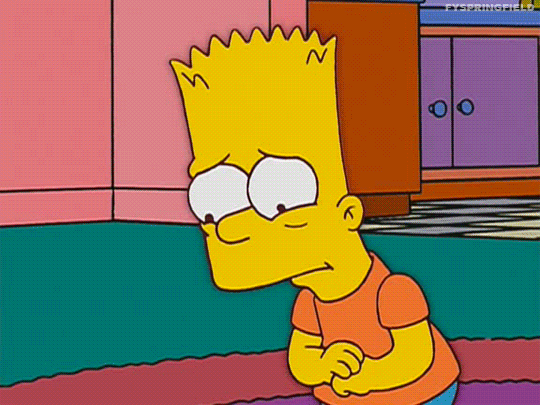 Giphy
My brother recently got engaged and I couldn't be happier for him, however when I think about it I think that I'm losing my best friend and we're going to grow further apart. Slowly stop doing things and just fall away from each other. Crazy and completely ungrounded fear but its there lol. Seeing how happy she makes him though definitely helps push those thoughts out.
The euthanization of one of my dogs (dachshund/beagle mix) back in October 2018.
I still get misty-eyed whenever I'm feeding my now-only dog (Yorkie) because I still sometimes grab the other dog's food bowl when I'm making his food.
She had to be put down due to a disease that can be common in her breed. I keep getting told it wasn't my fault and that I was a great owner, but I still think that I may have had some fault in it.
I miss you, Lady...
When You Meant More Than You Thought To Them
I just found out my childhood friend died. We haven't spoken really in years. I talk to his brother sometimes. We actually were never really great friends, I always thought he didn't really like me. But I was the kid across the street, so we were friends. Every summer, every birthday, every snow day, I would play with him and his brother. He handed me my first X-Men comic and showed me The Simpsons for the first time.
He was always cooler than me. I was their Blue Ranger, their Donatello, their Tum Tum. I found out through Facebook yesterday. Wondering how it happened and how is family was coping.
His brother called me a couple hours ago and told me himself. He told me he thought to call me because I was important to his family. I had no idea I was more than just the kid across the street to them.