Hundreds of books on parenting are available for those seeking guidance and recognition for their efforts in successfully raising a child.
Yet, despite all the research available in helping a first-time parent – or even an experienced one – all parents slip up at one time or another before they becoming empty nesters.
But there are those slip-ups that end up having traumatic consequences a child will never forget long into adulthood.

Curious to hear about the residual effects of bad parenting, Redditor FernK21 asked:

"What was your parent's biggest mistake in raising you?"
Kids subjected to yelling and violence made for a traumatic upbringing.
The Unwilling Messenger
"The way they used to communicate through me because they wouldn't speak to each other after they seperated. when I had to deliver a message from one parent that the other one didn't like, I was the one who was yelled at, and both of them asked me to side with them instead of the other. there was no way to win, because I always either made mummy sad or daddy sad. good times."
Berating
"Violently screaming at me for bad grades or poor performance in sports."
"I think it had the opposite effect where I became afraid of making any mistakes, which would lead to more mistakes. Feel like if your kid is underperforming in any way, there's a way to talk to them without making them feel stupid for f'king up. There are better ways to motivate them."
The Silent And Complicit Mother
"My mom never stood up for herself or us, and let our father scream at us and take his anger out on us. She's still with him and won't apologize for letting him mistreat us."
Some parents seem to have a difficult time setting positive examples for their kids.
Neglecting Trauma
"They let their fear of dealing with their own trauma turn into causing and ignoring mine."
"So true. And due to that fear they pretended that they had dealt with their trauma which made it even harder to have any kind of meaningful conversations about it."
Self-Doubt
"Never admitting that they did something wrong. An example is that when I was in second grade my mom would literally yell and scold me because she thought that HAVE was spelled HAV, and that also confused me with the word HAD. Even though at school the teachers and everyone else spelled HAVE, when I got home she would scold me for spelling it correctly until I told her that that's how everyone else spelled it. She just looked at the paper and never said a word about it again."
"So now I always think that whatever I'm doing is wrong or if something did go wrong and was clearly out of my control I still get nervous."
Some parents were over-protective, while others were completely neglectful.
Living In A Bubble
"Wayyyyy too sheltered. I will definitely shelter my kids to an extent and raise them right but my parents took it to the extreme. I was only allowed to play with religious children and wasn't allowed to watch movies besides basically Disney movies until I was in High School. This led to a pretty rebellious phase when I was around 15 that I think could have been avoided if my parents weren't so strict."
Overly Protected

"Sheltering, trying to protect us from everything so once we got older we had to learn how to communicate and have relationships with people who already knew how to do all those things. Really messed my brother and I up mentally and I feel guilty for resenting my parents.."
– emetrn

Developing A Phobia
"My mom was always warning me to be careful whenever I'd pick up something sharp. Scissors, a knife, a razor, whatever. That's sensible, but she'd have this tone of voice that she was sure I would cut myself to the bone, every time. And she'd give those short sharp gasps whenever she actually saw me use something sharp. As a result I have a mild phobia of sharp things."
"Also, my parents did their best to steer me away from a career as any sort of artist, because not very many artists make enough to live on. Which is, again, true, but the way they said it kept me from learning how to draw, or from taking my music lessons seriously. I mean, if I'm not going to make a career of it, why bother? But now I want to draw or pain, and have no idea how, and who knows, maybe I'd have been one of the few that could make a living at it."
– Coygon

Poor Diet
"Taught me nothing about nutrition, let me eat junk, and made excuses for my obesity. Took me 10 years as an adult to finally take responsibility for myself and shed the weight."
– rawbface

Laziness

"Spoiling us and always doing the chores. We ended up being lazy mfers. I'm currently procrastinating writing this."
There is no doubt raising a child comes with a unique set of challenges, and even a well-reviewed self-help book can't offer a definitive method in overcoming those obstacles.
Extreme examples in this subReddit reflected a parent who was either woefully ignorant or constantly prone to anger.
But for the parent who has nothing but the best intentions for their child's well-being and aim to constantly try to do better, I tip my hat.

Keep reading...
Show less
Y'all know that one Hannah Montana song? "Everybody makes mistakes! Everybody has those days!" That's the song I sing to myself every time I accidentally burn myself while making ramen. It comforts me to know, however, that there are a lot of worse mistakes out there than some spilled ramen. Who knew?
In fact, some mistakes are so astronomical that they're remembered for decades afterwards, leaving the one who made the mistake a legacy of being a dumba**. Here are a few of them!!!
U/ronjans24 asked: What was the biggest mistake in human history?

Some may argue that the existence of the Universe was a mistake. I disagree. It was clearly Zayn leaving One Direction. But these next few were pretty bad too.
​If you do the math, this is also the reason why Hentai exists.
I'll say the wrong turn Franz Ferdinand's driver made that went right in front of Gavrilo Princip.
EDIT: yes I'm aware war may still have broken out even if Franz Ferdinand wasn't assassinated
Imagine you're Gavrilo Princip. The assassination plot you and your friends had been cooking up for about the last year or so has been a complete and total disaster, just a monumental f*ck-up of the highest degree. You're staked out at this deli thinking maybe, just maybe the car will pass by, and by some stroke of sheer luck, it does.

If you're Princip, this is nothing short of serendipity.
​Petition to return to the ocean.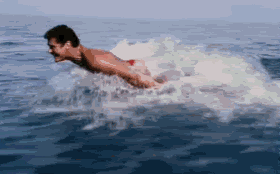 Ocean Surf GIF
Giphy
"Many were increasingly of the opinion that they'd all made a big mistake in coming down from the trees in the first place. And some said that even the trees had been a bad move, and that no one should ever have left the oceans."
"In the beginning the Universe was created. This has made a lot of people very angry and has been widely regarded as a bad move." - Douglas Adams
This was, in fact, a monumental mistake.
Sears not beating Amazon to the punch.
Blockbuster not buying Netflix.
​You thought THOSE were bad? Well gear up for their next few, because they are 100% accurate. Except the one about ​​Cats, that movie slaps.
​I don't know sports, but sure.
Seahawks not running it.
I used to wear a Seahawks jersey whenever I took a test because I knew I would pass when I shouldn't.
​CATS is great, y'all are just boring.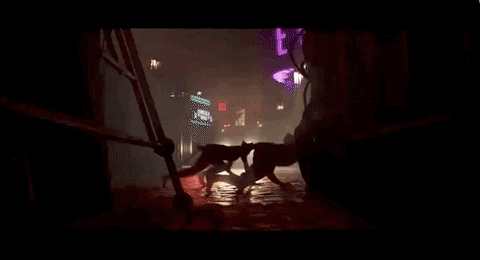 Giphy
The Emoji Movie.
That live action movie about Cats is also up there.
Very fair point.
Social Media.
Humans are not wired to have that many social interactions and maintain that many relationships. Plus the echochambers it allows people to create for themselves, no matter how conspiratorial or vile their beliefs, means that stupid/evil people are no longer shunned into changing their mind.
Not sure it was worth being able to see what a celebrity had for lunch or what new "dance" your younger cousin and her tween friends are doing.
But in all seriousness, some horrible things may now have happened if the right thing was halted at the right time.
Washington called it.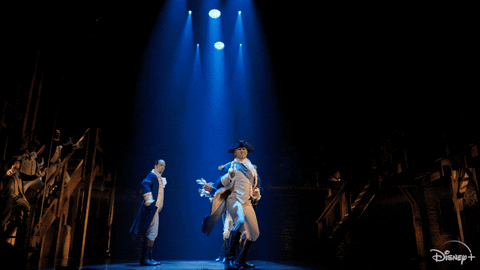 George Washington Disney GIF by Hamilton: An American Musical
Giphy
Voting for people based on what side of the political spectrum they're on. George Washington himself advised against political parties because he thought they would cause too much division in this country. Unfortunately for everyone, he was right.
Big oops on that one.
Barack Obama mocking Donald Trump at the Correspondents Dinner might have led directly to his 2016 run....
"Now, I know that he's taken some flak lately, but no one is happier, no one is prouder to put this birth certificate matter to rest than The Donald," Obama said. "And that's because he can finally get back to focusing on the issues that matter — like, did we fake the moon landing? What really happened in Roswell? And where are Biggie and Tupac?"

Then he turned serious: "But all kidding aside, obviously, we all know about your credentials and breadth of experience. For example — no, seriously, just recently, in an episode of 'Celebrity Apprentice' — at the steakhouse, the men's cooking team did not impress the judges from Omaha Steaks. And there was a lot of blame to go around. But you, Mr. Trump, recognized that the real problem was a lack of leadership. And so ultimately, you didn't blame Lil Jon or Meatloaf. You fired Gary Busey. And these are the kind of decisions that would keep me up at night. Well handled, sir. Well handled."


​This is the best Star Wars and no one can change my mind.
I'll take 'Star Wars Christmas Special' for $100.
That atrocious pile of manure gave us Boba Fett, so without the Christmas Special there won't be The Mandalorian.
Wow, in this article, I openly admitted my love for Cats AND The Star Wars Holiday Special. So maybe my existence was the biggest mistake of all.
ANYWAY, I hope you enjoyed, and I hope you all feel a little bit better about yourself. Because when push comes to shove, at least you didn't accidentally start World War I
Keep reading...
Show less
You know what they say, "the road to hell is paved with good intentions". Because the people who have our best interests in mind typically have good intentions when they give us advice, but there's a chance that that advice can go horribly wrong.
Try not to follow the bad advice given here, because you don't want to get the results that these guys did.
U/Duckerton375 asked: What's the worst advice someone ever gave you, but you still followed?

The workplace can bring a cornucopia of terrible advice. Don't follow these unless you want to get fired.
​Bad jobs are usually not worth it.
Stick with a job no matter how bad it is. I stayed with a terrible job working retail, dealing with horrible customers and sexual harassment. I was told I wouldn't find anything better.
"No, no, you misunderstand. I said you wouldn't find anything better at making you feel like complete garbage."
This gets really creepy really fast.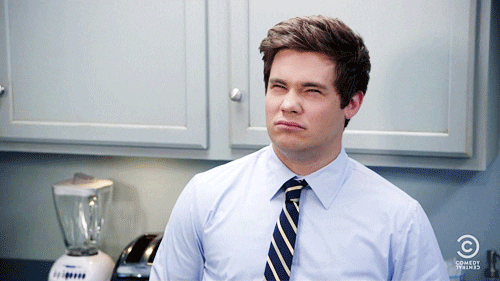 frustrated workplace GIF
Giphy
"After you put in a job application, you need to call them at least once a day every day until they hire you."
Note: this did not get me hired. It got me called out by the HR person I was calling and forbidden to ever contact their facility again.
I work for a law firm that employees over 1500 people in the home office alone. Once I received a call from the building security saying, "Insert Name is here to speak with the owner." Well we are run by a committee so that's odd. Found out they just applied for a job and wanted to talk directly to the person that would potentially hire them. Told him the firm will contact them to schedule an interview. They refused to leave without "talking to the owner." Had security escort them out of the building.
​This is absolutely not true.
"Sleep is for people who do not want success" great words from my uncle, it almost killed me.
Now I may be oversleeping.
​Interpersonal relationships are also a big breeding ground for terrible advice. Don't listen to any of these.
Heartbreaking.
My father always tought me and my brother that "having friends is bad and in the end they will never be there for you" so everytime I told my father about my friends he would get kinda mad and give me the advice to stop talking to them.
Now I am afraid of people and have several trust issues, thanks dad.
​This won't end well.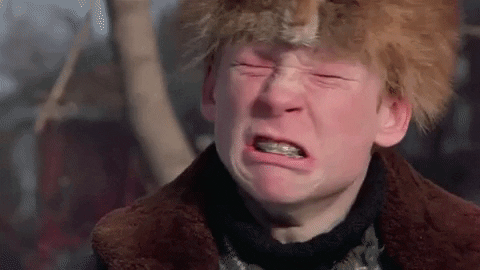 A Christmas Story GIF by filmeditor
Giphy
In the fifth grade my teacher was talking about bullying, then she said "if anyone tries to bully you just agree with them." So the next time I got bullied I agreed with the bully and they bullied me more.
Dude one time I saw an anti bullying video that told the victims to just BE NICE TO THE BULLY. Like the bully was hurling insults and the victim was smiling and complimenting him. My first thought was about how much I hated the mere thought that this would work. My second thought was of how the people who came up with that method had clearly never been bullied.
​Oof.
When I met my now wife at the age of 19, one of my coworkers said that it's very important to start at the bottom with presents and work your way up, she still has the socks I gave her on our first anniversary on the wall over our bed as a reminder...
I'm still trying to teach my boyfriend about good presents and bad presents. Biscuits from the supermarket = bad present. Cheap unbranded laptop battery from China as my only present = bad present (and only lasted 2 months). Anything off my 7-page wishlist = good present. It's literally a list of things I want to receive as presents.
​Can tell you from experience that this is a bad idea.
Had a falling out with some friends. My husband recommended I reach out to an old friend who ghosted me suddenly in a manner that induced some pretty severe abandonment trauma. Went for it anyways because "it's been so long, surely they changed". Am now experiencing the same things as last time.
When you follow bad advice, it can lead to mistakes that you just can't come back from.​
Buying a house is tricky.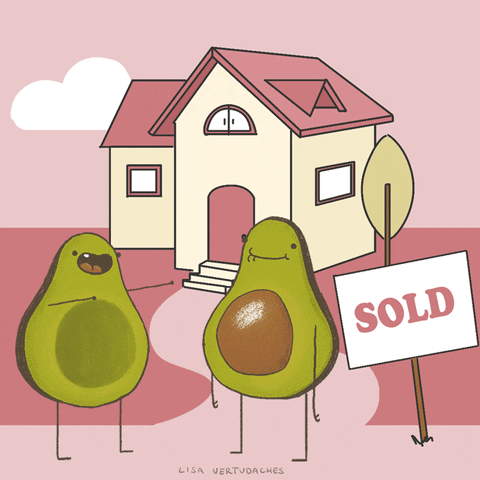 for sale dancing GIF by Lisa Vertudaches
Giphy
"Buy a home now before the prices go up!" -my FIL in 2006.
We bought in 2007 and paid $259,500 for our 1,300 sq ft house (we really couldn't afford it and had an 80/20 so we had 8% interest for one loan and 6% on the other) and in 2008 it was worth $97,000 so refinancing wasn't even an option. We watched all of our neighbors walk away or get foreclosed on but we kept paying our bills and as of this very moment our house is worth $462,000. I'm so happy we stuck it out, we both worked our @sses off and the house will be paid off in 2 years.
It worked out for us, it's a horrible idea. Especially since 1300 sq ft houses are $460+k
My heartbreaks for future generations, I honestly don't know how people are going to afford housing in the future.
It's there for a reason.
"Never apply for any government assistance."
Cue years of suffering trying to work full-time with a painful disability. Quit a particularly terrible job, and wanted to apply for food aid until I could find another gig; a friend with lots of DHS experience recommended I apply for Social Security "just to get in the system." Turns out my disability was bad enough to get accepted the first time, which I wasn't expecting. Really could've used that support, oh, the 30+ previous years of my life.
Credit is important to have.
I was told to not get a credit card until after college. I was super fortunate to have my college paid for so I had no loans, car paid in cash, no credit card or anything to start building credit. Found myself out in the world at 22 years old with a credit score of 0.
So while a lot of this bad advice came from trusted people, oftentimes they were too misinformed to give that advice in the first place. Don't trust the word of one person--do your research, and make decisions for yourself.
It'll be way better in the long run
Keep reading...
Show less
Beware the scams. They are everywhere, especially on the internet these days. We've all done it, we've been a bit naive and made a purchase or participated in an investment that went nowhere. And in hindsight was really too good to be true. Normally, we know it's too good to be true. In our gut we feel it. Go with your gut is the lesson of life.
Redditor
u/thatdrunkchef
wanted to hear from everyone out there about the times our judgement was definitely off by asking...
What was the biggest scam you ever fell for?
Three months ago I ordered a fabulous, over-the-top, dramatic robe to just lay about the house in. It was seventy percent off, so of course, I bought two. And where is it? Who knows? They keep telling me the order has been shipped. Then they have the audacity to thank me for my purchase. I want my stuff, or my money! I knew it seemed shady.
Student Debt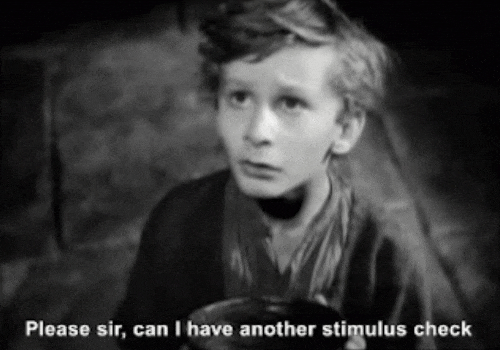 Charles Dickens Money GIF by INTO ACTION
Giphy
There was a company advertising that they would help people wipe out predatory student loans. Long story short I blew $800 on a company that got shut down by the Gov't for fraudulent practices and was denied a refund.
What's Up Doc?
Spent $250 on Talkspace (got $200 back because I demanded a redund). They (their therapists) waste a week of your time to reply once and reply with a canned response of, "oh that sounds stressful, how is your sleep schedule?" I cannot stress enough how much of a waste of time and money that crap was.
being 20 in London...
These people called me with one of HMRC numbers telling me I didn't pay some taxes, saying they sent lots of letters to my old address to which I never responded.
I didn't know they could make me see the number they wanted. After a quick check on the government website I saw that the number was the same and I believed them. I was 20 yo and living in London on my own. I gave them 1000£ and never felt so stupid in my life.
The Download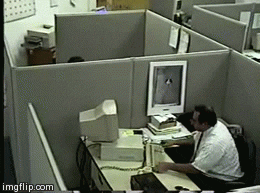 angry man GIF
Giphy
I downloaded all the cool new mouse cursors and my parent's computer was never the same again.
Edit: To those asking/lending a helping hand, this was before even the word "iPod" existed.
Losing Pennies
Not too bad I lost 35 bucks. I fell for those stores on Instagram.
I was just getting on it so I didn't know most were scam stores. Because I followed some small retailers that I already bought from.
I thought it was the same thing. Website was or looked legit but I never got my boots.
Smart too because I got it from them because they were 15 bucks cheaper. Not some crazy amount that made you question it.
Luckily I paid with PayPal. It could've been worse if they had my credit card information.
Yeah see, we all have to be a bit smarter when shelling out our coins. Think longer and harder. And don't get me started on the scam that is student loans in general...
The Who's Who Debacle
When I was in high school (early '70s), my English teacher announced that a publisher was having a poetry contest, and the best entries would appear in a poetry journal. Several of us in class submitted our work and anxiously awaited the results.
Surprise! ALL our entries were accepted -- the good ones and the really bad ones. At first we were ecstatic. Then we found out that each of us had to pay to get a copy of the journal. What a scam. Even our English teacher got snookered.
The Who's Who publications worked the same way.
In Yen
I wouldn't say I fell for it but while walking around Tokyo I was stopped by this monk who explained that he was traveling the country on foot and asked for a monetary donation. When it was clear I'd help him out, he pulls out a money book and shows me what people generally give him and to write my name down next to them along with the money amount. It was full of big numbers clearly going into the hundreds and thousands of dollars. It's implied that I should match those donations otherwise I'm clearly not a good person.
Realized it was an immediate scam, and a very obvious one.
He then waits for me to pay up and I gave him the equivalent of $5. 500 yen. He kinda looked at me like I just insulted him and I walked away. I checked google later that night and apparently he was a well known scammer in the area. Made a topic about it at the time and seems I'm not the only person
https://www.japan-guide.com/forum/quereadisplay.html?0+118849.
Backstabber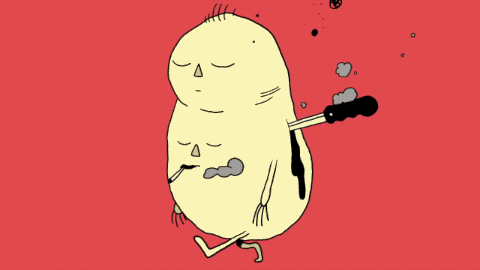 Mom And Pop Music Smoking GIF by DMA'S
Giphy
My former best friend and his dad cheated me out of my money to invest in their company. When I asked for a contract, his dad said, "Between true friends, words aren't necessary."
When they started making money, I asked for my money back, and they said they didn't owe me a thing.
After Dad
Right after my dad died I got a call from a number I didn't know. They left a voice mail saying they needed my social security number so they could pay out a life insurance policy to me. I was 21 and super inexperienced with stuff like this. So I did what any real adult would do.
I asked my mom for advice.
She told me it was legit and to give them my SS number. I had a weird feeling about it but if my mom said it was ok then it must be ok. I did it. I called back and gave the guy that answered my SS number.
I never got a check but my mom suddenly did from a policy my dad "forgot" to take her off of even though they had been divorced years before. She did give my 10k but I'm 100% positive it was worth way more and she had something to do with it all. We don't talk anymore for various reasons including this one.
Thanks for Listening...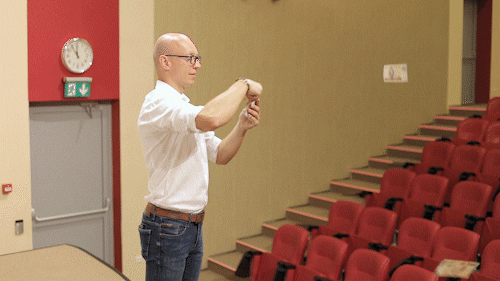 Money Win GIF by InternetBeta
Giphy
I went to buy a Rolling Stones ticket from a scalper years ago (i know, i know) and he talked me into a VIP Backstage Pass. He said that's all I need! Free food, booze, all the perks. He insisted the sticker was all I needed to get in, no paper ticket necessary.
So a few hours later I go to the show, obviously can't get in - it was a VIP pass from the night before. There was no date on it, just a different shape.
I try every single gate hoping someone won't notice/not care and finally try the media entrance. The nice lady ushered me right in, I took an elevator up to the main concourse and I was free as a bird. I didn't have a seat obviously but I snuck down to the floor and ended up having a great show.
Still feel burned by the stupid idiot to this day tho. I've seen him at other shows (nice neck tattoo of a fish, you freakin' jerk) and I always mess with him.
Thanks for listening.
What have we learned? Trust nothing and no one. Ok, that's dramatic, but definitely trust a little bit less. And if someone can help me get my robes I'd be eternally grateful.
Want to "know" more? Never miss another big, odd, funny, or heartbreaking moment again. Sign up for the Knowable newsletter here.

Keep reading...
Show less
It is just a truth about life that money is an essential for survival. So we try to hoard and save as much as we can. That's why it can be stroke inducing when funds are depleted, especially because we trusted the wrong people to help us with growing our prosperity.
Redditor
u/Miserable-Tea-1836
wanted to hear about what NOT to do when it comes to controlling wealth by asking.....
What's the worst piece of financial advice somebody has given you?
Want to "know" more? Never miss another big, odd, funny, or heartbreaking moment again. Sign up for the Knowable newsletter here.

Keep reading...
Show less