It's well-known that the brain of a teenager is a half-formed thing. But that doesn't stop us from getting down ourselves for those old mistakes even years later, as full-blown adults.
Injuries, social falling outs, bad habits started and good habits stopped--all are ripe for putting a knot in our stomachs a decade or more later.
Truly, a big part of adulthood is learning to accept and live with yourself, warts and all.
And many of those warts are composed of mistakes that you can never undo.
Redditor zepher_goose asked:
"Which mistake did you make as a teenager that is still biting you in the a**?"
Many Redditors talked about the things they did that left them with a very direct, long-lasting physical difficulties. Often, the mistake was a single moment, but its consequences go on for years.
PSA
"Not wearing my seatbelt. At least my wheelchair is fast." -- CrippleOverlord
"So sorry buddy. I hate that you had to learn that lesson in that way. Best of luck to you." -- ai_test_run
Choose Your Object Wisely
"Punching a wall. Hit the stud. The fracture in my hand didn't properly heal as well as losing the use of two of my tendons which makes opening my hand a nuisance. As you could imagine it was my dominant hand. My life isn't hell from it but boy If I could go back in time to my teenage years, that's when I'd go."
"Please please please!!!! If you ever feel like you need to hit something for whatever reason please hit something soft and not living, like a pillow. Your delicate hands will thank you down the road."
Decades of Healing
"Sharing needles with other people (when I was 16)."
"Spent the next 40 years with Hepatitis C and did two unsuccessful Interferon treatments that lasted a total of 22 months. Fortunately, got cured in 2015 with a 90 day treatment of Harvoni, but still, I spent a lot of time effort during some very important years trying to get well."
That Faint Hissing
"Listened to music way too loud and now i have tinnitus forever. Still hate myself for that one..." -- elgherkin
"Tinnitus is one of those things that before you have it you're like, 'How bad can it be?' But once you have it...." -- Aradne
Others discussed the awful habits they started as teenagers without much forethought for how difficult it was going to be to stop later on.
How They Get Ya
"Nicotine. Smoked a pack a day for almost 15 years, started when I was 16-17 Finally quit 100% about a year ago when my wife and I found out we were expecting."
"I've been really good, and haven't had a single smoke, but I'm not gonna lie, at least once a day I think 'damn a cigarette would be good right now' "
-- jreindel1
What Is and What Could Have Been
"Gambling excessively, that sh** is dangerous man, just don't do it." -- Hazzmeister72
"Man, had I not been gambling (sports gambling mostly) since 2001 I'd have had a house since 2012 at the latest. Finally got the strength to quit Feb 2020, right before Covid. My bank account has never been so healthy. Fu** gambling" -- lawdhavmercee
Fleeting and Cheap
"Developing a drug habit. So much wasted time and money on short lived experiences." -- Glittering_Cup9438
"I feel you my friend....and a lot of memories you don't even remember." -- TouchDaPhishy
911 Operators Break Down The Strangest Call They've Ever Received | George Takei's Oh Myyy
Finally, some zeroed in on the decisions they made, be it socially or professionally, that have had intangible impacts on their well-being and lifestyles.
Find Your Niche
"Not asking my parents for help with finding things I really enjoyed doing. I think maybe if I'd joined a chess club or something like that, I'd actually have had a lot more fun and made some friends."
"I was really lonely for a long time and it wasn't easy to make up for the lack of social development during those important years."
-- Dagusiu
Footprints
"I said a lot of stupid sh** with my actual name as the username on social media. Thankfully I have a common name but it will be in the back of my head for the rest of my life."
The Harder Way
"Dropping out of college to get married. Going back in my 30s with adult responsibilities and a full time job was the most chaotic time of my life." -- dogandbutterfly1978
"I'll be 31 with 2 kids (a 2 year old and a one year old) when I get be BS next May...I fu**in feel ya on that one." -- SCViper
This list illustrates the first step in getting over it: naming the monkey on your back. Then comes the harder part: letting it go.

Want to "know" more? Never miss another big, odd, funny, or heartbreaking moment again. Sign up for the Knowable newsletter here.
Keep reading...
Show less
In theory, threesomes sound like a good idea and a grand ole time.
And every once and awhile, yes they can be. But eight times out of ten (I'm not admitting to that being my actual number) they all deteriorate into a mess.
The biggest issues stem from the most important rule when engaging in this kind of activity.
Rule #1 - EVERYBODY HAS TO BE ON THE SAME PAGE!
This is should be obvious, especially if two of the participants are in a relationship. I'll never understand why that rule is so overlooked.
If you're not into it, speak up now, or forever hold your peace.
Redditor u/PsghettiToes wanted to hear all the saucy deets about those times we've dabbled in the adventures of sex, by asking:
Those who've participated in a threesome gone wrong, what happened?
***WARNING THE FOLLOWING IS FOR 17 AND UP ONLY!! YOUNG EYES NEED NOT CONTINUE!!***
I've lost track of the number of tales I've been told horror stories about sexual escapades gone wrong. Threesomes are particularly dramatic. There are always lies, jealousy, and underlying deceit. It's all too juicy.
Inches and Inches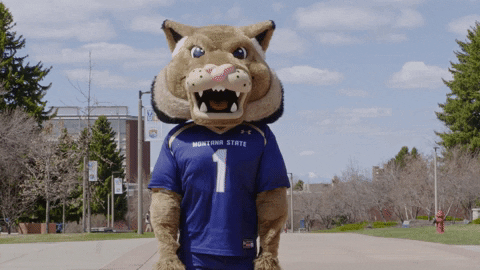 Shame Reaction GIF by Montana State University
Giphy
"A co-worker invited me to join him and his gf. He pulls out his monster member. I whip out my 4-inch Vienna sausage. It was awkward for me. She wasn't impressed either."
The Knockout!
"He stormed out of the shower because he wasn't getting enough attention. She got out and they talked in the living room. I slipped and gave myself a concussion banging my head on the tub, they had no idea. I came to after a few minutes and we had a very foggy conversation about boundaries."
Anger Issues
"MMF. The other guy and girl were exes, and the threesome was just a roundabout way to get together with each other one last time. I sat on the edge of their bed for 20 minutes while they hate-doing each other. The other guy drove, so I had to wait for them to be done. Eventually I just got my clothes back on and sat in the living room."
Whoops...
"Someone slipped and I ended up getting kneed in the face. Got a massive black eye and a concussion. Doctor wrote in my chart "sex accident?"
"I work in a family medical practice. There are always stories. Funny because any notes become part of your legal medical file and cannot be removed. So if you change physicians, do not ask for the contents of your file when you transfer records. Well, I guess you could. Up to you. 😳".
Best Wishes?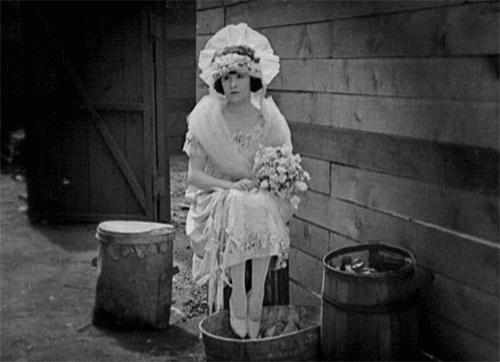 buster keaton bride GIF by Maudit
Giphy
"He (my then boyfriend) married the other girl. They started dating a few weeks after we broke up and married after college."
See now I forget about the danger aspect. Sex can lead to tons of injury and we are never fully prepared. And honesty seems to be an afterthought. How common...
Rude!
"Me (M) with couple (MF). Partway through, other M runs out of bedroom crying. F calls him a "whiny b**ch", refuses to follow him out to console him and wants to keep going. Awkward all the way around."
- Reddit
"Dude! There are some things you just don't talk about in public."
"Similar experience with my ex and another couple. We were game, she was game, but he ran out crying. She wanted to carry on with us. Until he started screaming in the street."
"it's not what it looks like"
"Actually posted this in the "it's not what it looks like" thread but, was having a threesome with one of my buddies and a girl. For some reason she said she had to get something. When she came back, she turned on the lights, pulled all the covers off, and took a Polaroid of me and my buddy naked on the bed with condoms on, lol."
Three's Company Too
"Was fine during the act. Great fun but the shame the next day was too much for us all. We are still good friends now but no threesomes and it was shaky for a while. Was about five years ago. I lived with two women (the dream for a guy, I know) and we had been friends for years and years. Since high school so about 25 years now."
"Two of us were single and the other housemate split with her bf a day before so we decided that drinks and a good night with some board games would be a good idea. So the drinks were flowing and the game ultimately turned into a game of spin the bottle (cliche, I know). Clothes came off, people kissed and before we realised it I was doing it with my housemate that had just split with her bf."
"Other housemate joined in on the sofa. We moved to the bedroom. We did it for what seemed like hours and then went to sleep as the sun was coming up. Next morning we were all very hungover and a bit mortified. We went about out day but we didn't really mention it for a few days."
"Eventually we agreed it was a silly mistake and never to speak of it again. One of the housemates moved out and we were a bit distant for a year or so. All good friends again now though, two of us are married to other people."
Why Me?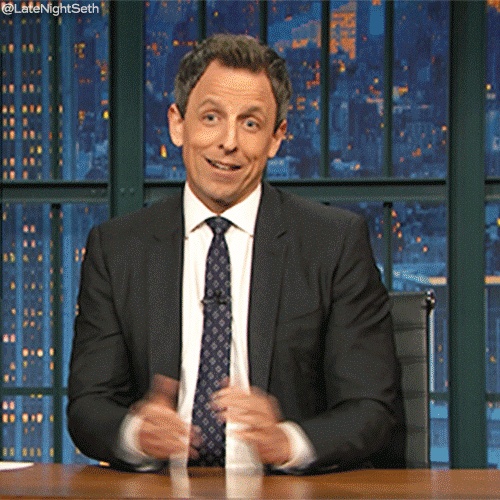 Seth Meyers Whatever GIF by Late Night with Seth Meyers
Giphy
"I've been in FFM and MMF. Both times the other two were more into each other and pretty much left me all by myself. Stuff is rough, yo."
Life lesson... be adventurous and try it all. But be smart and emotionally prepared. Sex is fun but it's not a game, unless you agree to play some games. Then be game.
Want to "know" more? Never miss another big, odd, funny, or heartbreaking moment again. Sign up for the Knowable newsletter here.

Keep reading...
Show less
Though many may try to live life flawlessly, navigating through all the ups and downs as gracefully as possible, we still sometimes bang around like bulls in china shops.
We misread important instructions and do the wrong thing for way too long. We make split decisions that, in hindsight, were absurdly ill-advised.
We even think things through and botch it in the end.
Sometimes, however, the consequences of those mistakes end up surprising us. The fruits of our screw-ups are unforeseen, but can make all the difference.
Redditor HypnoViber asked:
"What is a mistake you've made that actually made something better?"
Many people shared stories about the mistakes they made while performing in front of an audience. It seemed like the most embarrassing possible time for a mixup, but it all turned out fine.
Throwing Them a Bone
"At a public event, I was accompanying the National Anthem on the organ and inadvertently played it in a lower key than the original score."
"Doing so made the higher notes much easier to sing for the assembled crowd."
"Later, people thanked me for playing 'The Star-Spangled Banner' in a comfortable key - the first time they'd ever been able to "hit the high notes" without straining!"

-- Back2Bach
Catapulting Careers
"I work in television. A few years ago I was a background PA (I help set Extras in a TV show and give them their actions). Anyways the scene taking place was that the main character was being checked by a doctor in an office with the door open (weird but I don't make those decisions)."
"I sent an extra down that hallway and told him to go inside the office to the right - the one across from where the scene was happening."
"I guess this guy didn't hear me correctly but during the scene he went into the office where the scene was happening, upon realizing his mistake he played along as if he were part of the scene and gave them an: Oops! And the actors reacted to him, making the scene funnier."

"My boss was quick to yell at me but the director came out and asked who made the decision because it was awesome! Of course, my boss stopped yelling."
"They decided to upgrade the extra and add his line. The man went from getting paid $125 a day to making a bit more than $1k for saying the word Oops!"
"The guy thanked me profusely because he was in desperate need of money and this was going to help him with rent. All throughout the day, he thanked me. My mistake made someone so happy. It made my day."
Stage Presence
"In a mandatory college speech class I accidentally left my note cards in my sleeves when it was my turn to talk and I quickly took them out. The rest of the class thought it was a magic trick or something and some even clapped."
"I was stunned for a few seconds not knowing what just happened"
-- zjanus89
Other Redditors remembered the times cooking a recipe got a whole lot better thanks to a misread.
Cut Out the Middle Man
"Made the wrong burger for an order at work. Turns out the server rung it in wrong and that's what it was supposed to be."
A Mistake Made Permanent
"I misread a chili recipe that called for tamari (a type of soy sauce) and put tahini (sesame seed paste). It was creamy and delicious! I realized my mistake the next time I made it, but to this day I still put tahini in it."
Double It
"We were making lasagna with my great grandmother. She made it in an assembly line type fashion because she would freeze a ton and then once a week, pull it out, and toss it in the oven."
"One day we were doing this and we had to take a quick break to help great-grandpa bring in groceries. Five lasagnas got double the garlic, and we already put tons in in the first place."
"Those five lasagnas were like a fun game a Russian roulette. You could smell when one of the double lasagnas were in the oven. Great grandma doubled the garlic forever after that."
-- ElChupaTata
The End of a Nasty Habit
"I ashed a cigarette in a glass that had a drink in it (don't ask me why). I accidentally picked it up and took the biggest swig of what I thought was my scotch- I projectile vomited, and never touched another cigarette"
-- Muriana_of
And of course, there were stories of romance. When love and relationships often come down to right place and right time, the mistakes that lead us there can seem like amazing luck.
The Wrong (Right) Dude
"I approached a dude in high school thinking he was someone else I met the other day. (I was new to this school and still learning who people were). I didn't realize this until days later when he told me. However we became best friends."
"He eventually introduced me to my future wife who I now have a family with. A simple case of mistaken identity shaped my whole life."
-- Actuaryba
Against Expectations
"A friend asked me on a date and I panicked and said yes even though I had no interest in him romantically. I spent the next day freaking out about going on the date and feeling like it was a mistake, that I didn't want to lead him on or ruin our friendship."
"We've been together for 5 months and it's the best relationship I've ever been in. I love him so much and he's so good to me."
Destiny via Bureaucracy
"I forgot to register for college in the fall after high school, then didn't fill out the right paperwork for the spring, and ended up starting a year late at the community college."
"It ended up working out, though. I met my wife that first semester in a freshman math class. If I didn't fu** up my registration, I never would have met her, nor would our kids be born."
"So you could say it worked out."
-- Pl0xnoban
Perhaps these stories offer an apt reminder to keep yourself open to what may come, even when it feels like you screwed up royally.
Want to "know" more? Never miss another big, odd, funny, or heartbreaking moment again. Sign up for the Knowable newsletter here.
Keep reading...
Show less
Finance and financial management really needs to be a part of all school curriculums. Seriously, who needs PE every single year?
And what in the world is the point of a free period? Also, trigonometry... just no. Learning about how to make and properly handle money would change the outlook for everyone.
Learning that it doesn't grow on trees or that one day we'll have to make our own and turn on into survival... that seems like a more dire and useful life lesson.
Too many people make far too many stupid mistakes that keep them in debt and unhappy, and that can be avoided.
Redditor u/viKiKing0 wanted everyone to own to some mistakes involving money by asking:
What was the stupidest financial decision you ever made?
Talk about hindsight, I cry when I think about my past financial mistakes. And it all started with those damn CD deals... I hate you Columbia House!! Also, I believe several libraries have me on a watchlist, should I ever dare to rent another book without settling my debts.
No Thanks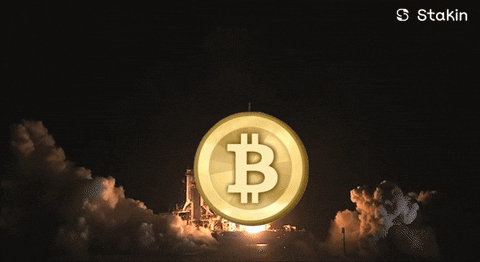 Lift Off Moon GIF by Stakin
Giphy
"My friend: hey you should buy these bitcoin things, they're only 20 cents each and it's sort of an interesting idea."
"Me: oh, yeah, sounds interesting... I'll look into it."
"Never looked into it."
- dedokta
Tasmania
"My now wife and I were renting a terrace house for $50 a week. The landlord who was a very strange cat offered to sell us the house if we paid the weekly rent for 10 years. Rent per year was about $2600 so for $26000 we would have owned a house. We were 20 years old and ten years was forever so we said no. That was my BIG mistake."
"To people who have asked: The house was in Tasmania. About 40 years ago. At that stage I was earning about $250 per week. It was double story, 2 bedroom terrace house. We bought a house about 6 years later for about $75000. We knew the landlord, he was divesting a lot of properties he owned."
Peanuts
"Was a 10-99 day trader out of college. Didn't pay taxes for a year or two. Making peanuts, IRS won't notice, right? The penalties were more than the original amount owed. Had to put $6,500 on a credit card (bad choice #2). Sent me on a 20 year whirlwind of credit card crappiness. Should have paid my taxes. Should have set up a payment plan with the IRS."
"Turning down the only 6-figure salary I've ever been offered because the job required travel for 6 months of the year. I could've spent a year or two there and then gone on to bigger and better things, seems like a reasonable sacrifice in retrospect."
- libra00
Be Smarter at 22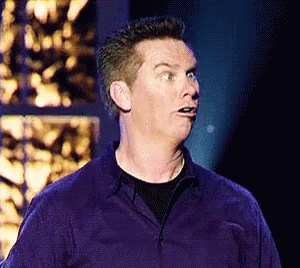 Dummy Feeling Dumb GIF
Giphy
"Getting a payday loan when I was 22. It was small and I got out of it, but I can get definitely understand how someone can get caught up it it and not get out."
These Are The Worst Job Interviews Ever | George Takei's Oh Myyy
I'm so confused about this Bitcoin. Yay or Nay? Someone let me know. And lesson one for the youth, read all the fine print when signing off on loans. You'll never escape them.
Kim K Coin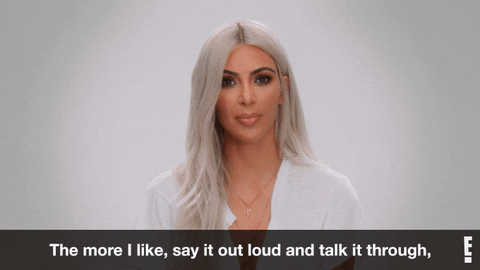 Kim Kardashian GIF by KUWTK
Giphy
"Gotta be the Kim Kardashian app. I quickly established the need to delete it. As I was spending actual money. For fake clothes."
Years Later
"My ex and I moved in together. Paid half each for deposits and all the bills etc. I took out a 4k loan in my name and bought furniture with it, I also bought us a 1.5k bed on finance. My mistake was not getting it in writing that as I was paying the loans anything purchased with that would be mine. I walked away with an £800 telly and nothing else and was still paying the loan off for 1.5 years after I moved out. In the future, I will be keeping receipts and written agreements!"
Mismanagement
"Taking the advice of a financial advisor in 1996 to invest $5000 into a labor-sponsored mutual fund rather than buying Apple stocks like I wanted. Current value of mutual fund: $200 and in litigation for mismanagement Calculated value of Apple: $5,800,000."
- milesmac
Maxed Out
"I took out the max on my grad school loans because it was important that my ex was able to stay home to take care of our 2 year old daughter. It was a great decision for my kid, don't get me wrong, but I now have a mountain of loans that I thought we would use both our incomes to pay off. Instead she left me for a dude with more money."
- timp_t
Bad Baby
"A friend convinced me that Beanie Babies will continue to rise in value. I've lost over 25 thousand dollars I had "invested". Plus, I still pay every month for a storage unit to keep these toys."
Deep Cuts
"Joining Cutco. I only ever sold a few of the damn knives. However, I will admit that I like their products. I still use one on a regular basis and it's held up well."
Life lesson? Be smart. Enjoy your money but don't outspend your means. You're not a Kardashian. And be thankful for that. Also, money is never free. There is always a catch. Be aware!
Want to "know" more? Never miss another big, odd, funny, or heartbreaking moment again. Sign up for the Knowable newsletter here.

Keep reading...
Show less
Oftentimes when we make mistakes as a kid, it's because we truly do not know better in that situation. Everything is a learning experience, whether we ask for it or not. But as an adult, there are some things we think about in our childhoods that make us cringe.
The mistakes we make as a child can be regrettable. Tiny222 asked:
What is the worst thing you did as a kid, and still feel guilty about?

​It's best to not beat yourself up about things you did in the past, but sometimes it's hard not to.
​Thank goodness he recovered.
"My friend and I discovered that a lighter and spray paint creates a flame thrower.
Anyway, I accidentally burned the side of my friend's face. He's recovered just fine but I'll never forget how loud my dad yelled at me when his mom came knocking on the door."
​She definitely knew.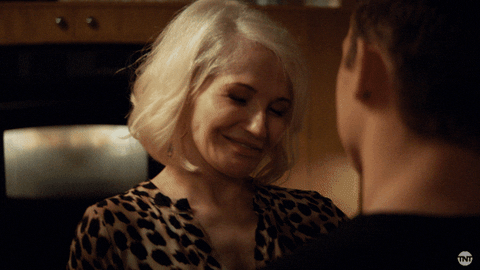 season 3 hug GIF by Animal Kingdom on TNT
Giphy
"Stole a quartz rock from my grandmother. I had one very similar and was convinced it was mine and that I had left it there. She told me it wasn't mine, gave me a hug and a kiss. And, as a six year old, I just fixated that it was mine. And I'm 99% sure it wasn't. Nothing is ever 100% but yeah. My grandmother, who did nothing but love me and shower me with love, affection, and attention, did not deserve to get her knickknack stolen by me.
By the time I was a teenager, it totally ate me up. I never confessed and I wished I had. After she died, I had a dream where she came back to see me and the first thing I did was cry and apologize."
​I'm sure the pigeon forgives you. 
"I once threw a rock at a pigeon. I didn't mean to hit him - I just wanted to see him fly off. He was pretty.
I hit the pigeon. I still feel bad about that."
We don't always understand as a kid.
"I have a mentally ill family member and as a kid I could never make sense of it or why my parents weren't doing more. It was difficult to deal with and I remember one day when I was like 7/8 years old I blamed my mom for it, raised my voice at her and everything.
Almost 15 years down the line I still feel very guilty about it. I don't remember exactly what I said but I can very clearly remember the look on my moms face."
​We all make mistakes when we're young, and sometimes we think they are unforgivable.
​Pickle head will be avenged.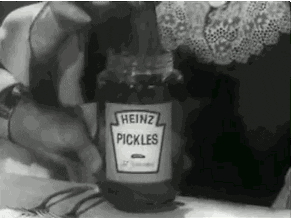 pickle GIF
Giphy
​​"My siblings and I called the only other kid at our bus stop "pickle head" because he always wore a green beanie. We were relentless, too, and teased the f*ck out of him. One day he tried wearing a different beanie (red one) and we ramped things up calling him "tomato head".
It's been almost 2 decades and I still don't know what the poor kid's actual name was."
​This is heartbreaking.
"Wrote sh*t like 'I hate you. You're the worst mummy ever and I hope you die. Have a terrible day' etc. all over my birthday card to my mum because she said I couldn't go out to play on my bike before we went out for dinner. She died a month later from a sudden brain aneurysm.
8 year old me knew it wasn't my fault and I hadn't meant what I'd said in a temper but I felt bad for wishing it on her all the same and cursed the horrible timing. I feel sad that we never got the chance to talk about it as adults and laugh about it together."
​At least they learned their lesson.
"I shot a bird when I was 5. My mom forced me to watch it die. That had a lasting impression and I became a huge animal lover."
"Reminds me of my cousin and I running around with a BB gun and we finally hit a bird and ran over excited to find it. It just suffocated slowly and we stood there bawling. Now he's killed humans so I guess it had a different effect on each of us."

​Luckily, usually when we mess up as a child, we almost immediately learn our lesson. Sometimes being an impressionable kid is a good thing.
​At least it didn't have money in it.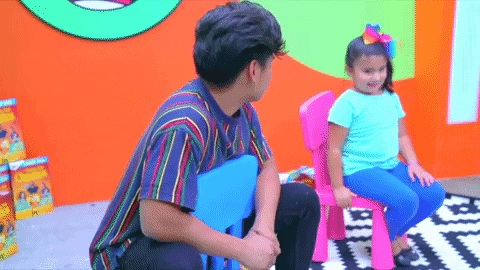 youtube kids GIF by Guava Juice
Giphy
"I stole from a friend of mine.
A while back Burger King had a line of toys with its meals and one of the "toys" was a wallet. I do not remember what the branding was, but I remember it being really really cool.
So one day I'm visiting a friend of mine and I see in his room that he has the wallet. I was insanely jealous so when he wasn't looking I took everything out of it, hid the contents around his room, and pocketed the wallet. I then spent the rest of the day hanging out and playing and at the end of the day left with my new prize."
Poor Knight Rider.
​"A poor large Irish family on my street gave one of their sons a black trans-am model car as his only present at Xmas. They told him it was from Knight Rider, his favourite show. It wasn't, but it was a cool model. Not a small one, but a decent sized effort with opening doors and the like. A good present basically.
We, although mainly me, then told him (on Xmas day) it wasn't Knight Rider. He was really young, like 7, while we were about 12. He got upset and insisted it was Knight Rider. We then told him to prove it. By throwing it, a lot, at the floor, wall etc. Knight Rider was bullet proof so it shouldn't get damaged...
In the end the model was scratched, dented, and doors and wheels were either hanging on by a thread or had fallen off. He was dead upset, and his family gave him hell. Always cringe and feel terrible for being a git at the time. I wasnt really a nasty kid but that was one time I deeply regretted being a bit of a sh*t just to get giggles from my friends."
It's kind of Lego's fault, tbh.
'When I was 8 I studiously watched how my dad filled out checks. So, when the moment struck, I Stole a check from my parents check book, crossed off their names and wrote mine, wrote it out for 80 dollars to Lego, signed my name, and fired it off in the mail with a order form for a giant Lego semi complete with warthog fighter plane.
I forgot all about it until a few weeks later it actually showed up.
What's astounding is that they not only accepted this TOTALLY fraudulent check, but mailed the item off.
Of course my parents were furious. My mom found out when the bank called, laughing. So what did she do? She contacted the police and staged things, took me down there and scared the sh*t out of me. They talked to me about stuff like JV, theft. Then my mom took me to meet the bank manager and I learned about fraud and how it could put me in prison.
What's killer is that Lego customer service tried to laugh it off, but they refunded my mom obviously. But holy hell, the worst part was my dad and mom, for the next for months, to years, would frisk me in check out lines. It was pretty extreme but we'll, I'm no thief and I now work in the fraud department at a bank!"
​If you're like these people and have a memory from something you did as a child that makes you cringe, do your best to forgive yourself. Kids are dumb, and you were dumb too.
Luckily, as we grow up, we learn from our mistakes. That's the beauty of becoming an adult.