People who aren't necessarily daredevils like to say they like to live life by throwing caution to the wind.

While their fortitude is admirable on a conceptual level, being overly confident and physically engaging in something perceived as bold can make them vulnerable to the one time something goes horribly wrong.
Curious to hear examples of potentially dangerous scenarios, Redditor The_Lollygagger1 asked:
"What is a very easy mistake that can get you injured or killed?"
Not only are your endangering your life by doing, or not doing these things, you're putting others you at risk.
Dangerous Distraction
"Messing/texting on your phone while driving."
– azakd
Gauging Fatigue
"Underestimating how tired you are and then getting behind the wheel."
– ---Spitfire----
Beware Of A Delayed Response
"The risk here isn't just that you might fall asleep at the wheel, by the way. When you're drowsy, your reaction time is impaired, very much as it is if you've had a few drinks. Drowsy driving is bad for the very same reasons drunk driving is bad; while one of these is that you might become unconscious and completely unresponsive, another is that your reactions are impaired even while you're still awake."
– fubo

Assess The Situation
"There would have to be certain extreme circumstances, but I've heard that after a serious car accident, people have died by turning their heads too quickly. When the adrenaline takes over and you can't really feel the pain, some people don't realize that they have serious injuries in their necks and they break them quite easily after trauma like that."
– domoronnoc1

Even the most innocent circumstances can be subject to great harm.
Remove Loose Articles And Accessories

"Wearing jewelry while working with heavy machinery. My Dad saw a guy get his arm ripped off because he wore a wedding ring that cause his hand to get caught in the machine."
– Nacho_eating_Zombie

Don't Underestimate Slipping
"Especially elderly people. My grandmother's legs are paralyzed and she has to use an electric scooter to get around. She fell one day and broke her wrist, doing much better now though."
– gabesnightmare
Slippery When Wet
"Slipping in the shower."
– AndresDickFingers

Taking time for inspection can potentially save your life.
Final Checks Before Operating Heavy Machinery
"Long hair or loose clothes around rotating tools or machinery. Second, not making sure you have the breakers turned off before doing electrical work."
– ShortPlains

Rinse For Your Life

"Not washing food properly."
"Food poisoning is really dangerous."
– Rule34ofAntartica

Before Shooting
"Handling a firearm without checking to see if it's empty."
– CorollaBeachBum

Food Prep
"Not washing food properly."
"Food poisoning is really dangerous."
– Rule34ofAntartica
Having common sense is extremely beneficial.
Exercise Awareness
"It's a bit of a general thing, but not being mindful of your physical limitations. A few particular variants that come to mind is people who get stuck in narrow spaces, or who fuck around at water parks. Just... don't. Especially if alone. If you're going to have to maneuver yourself to grab something from a tight, enclosed space, go get a broom or something. Etc."
"It's a complicated and general thing, but young people especially tend to overestimate their immortality and dexterity. Stop and think."
– xatrue

There's No Competition
"Trying to beat a train."
– lightonahill

Bad Chemistry
"Trying to put out a grease fire with water."
– lovelynutz

If You're Stabbed
"Pulling out the object thats impaled you."
– WillowIsKindaFruity

When theme park operators tell you to keep your hands and arms inside the moving vehicle at all times, it's for a reason, and probably because a tragic incident in the past led to the warning.
I don't have to be reminded to keep my arms and legs inside my rocket whenever I ride Space Mountain at Disneyland.
With all those metal beams seemingly inches from my head as I whizz by, I dare not even think about raising my hands in the air as most people on roller coasters do.
If you don't want your hands severed, I strongly advise you heed the warning.

Keep reading...
Show less
As with any language, English has a wide variety of dialects.
Pronunciations in one region—even within a single country—can vary.
But then there are those creative pronunciations that are just wrong—no matter the region or country.
Redditor nichtwarum asked:
"Which word have you proudly mispronounced for the longest time?"
Like Water?
"My husband pronounces condescending as 'condensending' and it drives me crazy."
"I've told him how it's pronounced a couple of times, but he still keeps saying it."
"I feel like I'm being condescending if I keep correcting him..."

- truryufhvcgdtre
Oh myyy...
"Armadildo."
- Back2Bach
"Armored dildo."
- blamethepunx
"I pronounce it this way the first time just to make the person question what I said. Then I say 'armadillo, what did you think I said?'."
"The follow up has yet to not be extremely satisfying. I hold those precious moments of embarrassed confusion and kinky realization in memory for when I really need a laugh."
- Fallacy_Spotted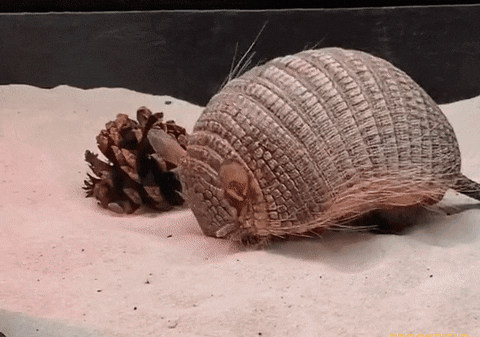 ​

Giphy
Saucy
"Worcestershire."
"This word is physically painful attempting to say."
- Microscopiccheese
"I heard someone call it 'wash your sister' sauce, and I haven't attempted any other pronunciation since."
- BoofingPalcohol
Chickens?
"Military coup."
"Pronounced it as 'coop' several times during a national debate competition, then got corrected in the middle of the debate by the judge."
"Opposing team laughed at me lol, but we still won."
- Substantial-Chef-198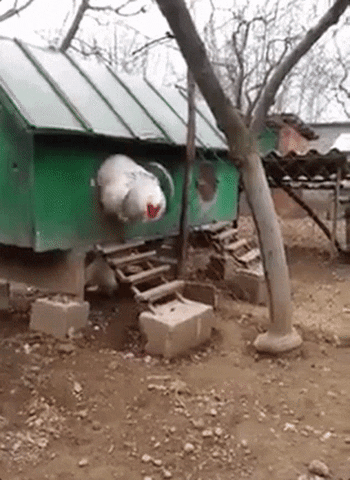 Giphy
Don't get us started on gif.
"Meme, pronouncing it me-me."
- batangtaft
"Had a manager who called any gif or anything sent to the group chat a 'me-me'."
"Loved him, best boss I've ever had, and I didn't have it in me to correct him."
- geoffissiffoeg
Just say weiner dog.
"Dachshund."
"Always thought it was dash-hound until college. Not sure how I missed that lesson in german class."
- sonicaxura
"We had Dachshunds (Jake and Elwood). All the time, people would come up and say 'oh I love dash-hounds' and we would 'yes Dax-unds are great'."
"We would go back and forth discussing dash-hounds and dax-unds as if both sides were not pronouncing it differently."
- stuck_in_traffic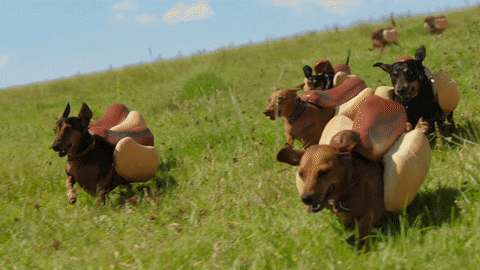 Giphy
Week...
"I used to say the phrase 'Play it by year' but in reality it was 'Play it by ear' which makes a lot more sense."
- Garden_of_Pillows
No, Vyvyan.
"For years, my family has pronounced those things you use to look at far-off objects as 'binoc-a-lears'."
"That's all very well as a family joke, but when you actually say the word out in public by mistake, it's excruciating."
"It has to be said in a whiney voice as per Ade Edmondson in The Young Ones, when he wants to know why he can't use some 'real binoc-a-lears'."
- Rsoles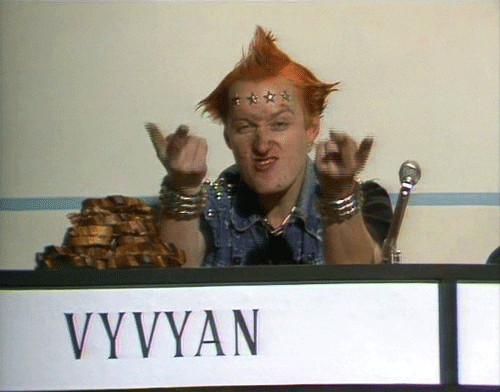 Giphy
And potpourri?
"Sachet, I always said it satch-it."
"Even now I feel like I'm just saying sashay and the world is trying to trick me."
- Pale-Procedure895
Rhymes with Pampers.
"For my whole life I thought diaper had an M in it, diamper."
"I still call it a diamper."
"Side note, was playing a party steam game you play with your phones and I realized I'd been wrong forever when my answer 'diamper' got made fun of horrendously..."
- feistiestmango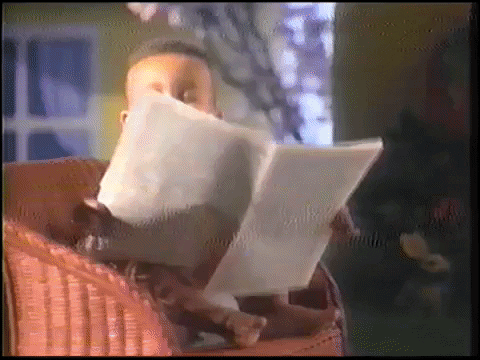 Giphy
Apt error
"It took me way too long to realize it's Alzheimer's and not Old Timers."
- feistiestmango
Hooked on phonics
"Horse doovers [for hors d'oeuvres]. Yes I am an animal."
- txarbuilder
"I'm only slightly more sophisticated than you, I knew it was fancy and called them oars-du-vores."
- zandyman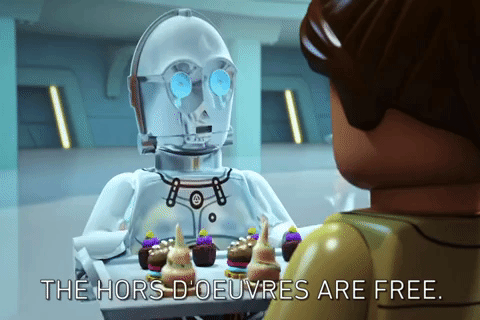 Giphy
Actually...
"I pronounced 'quinoa' as 'kin-oh-ah' for the longest time...in public."
- atltop5150
"If it makes you feel any better, in South America, where quinoa mostly comes from, we pronounce it like you used to!"
"The emphasis is on the O, as in ki-nO-ah."
- whiskercheeks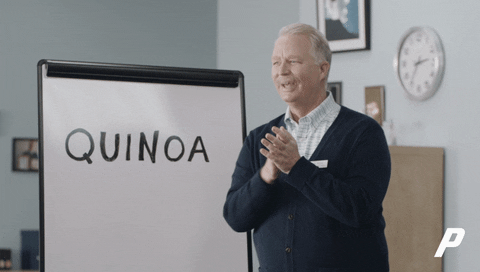 Giphy
Here's the T
"Often. I didn't know you should actually pronounce the 't'."
"I said offen for an awfully long time, well I was taught that way, I still mispronounce it very often."
- raemi134
Zapped
"Champagne. In honour of Zapp Brannigan."
- TomCBC
"Good old sham-pag-nee."
- That_Cosmic_Chealien
"I started doing this with guacamole for the same reason, but have done it so often that I forget to un-butcher it when not with my friends…"
"I have embarrassed myself a couple times at restaurants haha."
- El_Frencho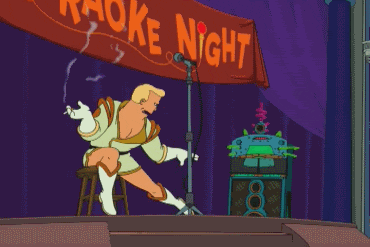 Giphy
Horrifying
"Macabre."
"I pronounced it 'mah-cuh-bee' forever like an idiot."
"I thought it was one of two ways to pronounce it, depending on the sentence. I was wrong."
- snarlyelder
Café
"I did say Expresso for far too long."
- chica771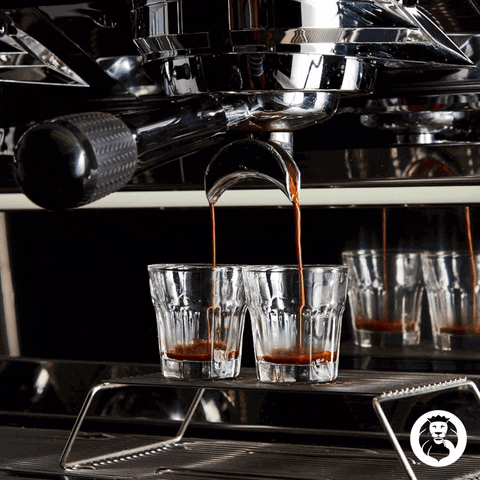 GIF by Royal Cup Coffee & Tea
Giphy
A bit of mischief
"I used to say 'mischievious' instead of 'mischievous' (misCHivəs)."
- kikiiie
"The incorrect pronunciation of that one is so common that it's almost become an acceptable alternate pronunciation, in my opinion."
- ToBeReadOutLoud
Chop, chop
"I don't know but when I was a kid, 'helicopters' were 'hopter-copters'."
- ApollosOwl
"I called them 'helichopters'."
- yoiliketopramen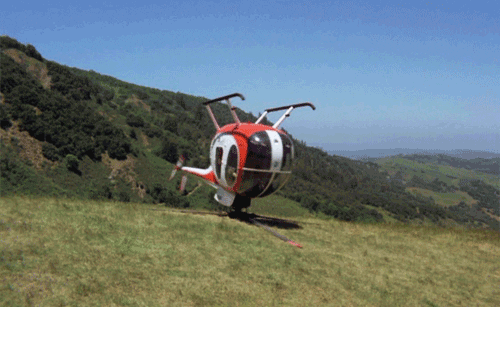 upside down spinning GIF
Giphy
Isn't it ironic?
"Ironically 'mispronunciation'."
"I used to say 'mis-pro-NOUN-ciation'."
- AerobaticDiamond
So, do you or someone you know have any words you proudly mispronounce?
Share them in the comments.
Keep reading...
Show less
Don't pee in a pool.
Like... who did that so that it had to become a rule?
Who was that dumb?
Rules are rules, and there are many good rules.
But so many rules are just arbitrary because some idiot chose to be... well, an idiot.
Redditor Googunk wanted to hear about the times we've all been hindered because someone else was a mess. They asked:
"What stupid rule did your work have to make because one idiot ruined it for everyone?"
I've always hated rules implemented because of other's nonsense.
No Kissing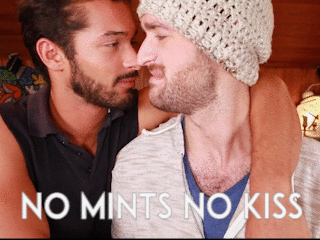 Giphy
"Not at a workplace but at a summer camp (YMCA). Only children under the age of 9 were allowed on the playground due to the fact that 2 older kids (don't know how old they were) were caught kissing on the playground."
Puppet007
Yes, creepy dolls...
"Only one personal item in your office. This was a financial institution so customers came into our offices. This was put in place because of one lady who had her office packed with trinkets including a handful of dolls. Yes, creepy dolls. Come and get your auto loan also don't worry we have some dolls here to witness your transaction."
luminescentbluedot
That went nowhere...
"A video game company I worked for provided free snacks and sodas. One Friday HR had just done a shopping run and was bringing in a truck load of junk food. One employee was caught sneaking a case of soda out of the parking lot. He wasn't fired or disciplined, it was just made public why the perk was ended. He quit shortly afterward and attempted to sue for a hostile work environment. That went nowhere."
DarrenEdwards
Pringles Please
"No popcorn. I work at a financial company and not once, but twice, someone burned microwave popcorn during end of day processing and caused the building evac. Every once in a while a new person is cooking some up and I just imagine the talking to they're about to get."
katrascythe
"We had this, but with microwave ramen. Someone managed to try to microwave it without putting water in. Twice."
_MaddAddam
Fun Over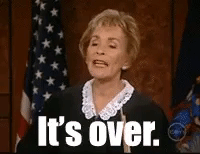 Its Over GIF
Giphy
"We used to get a free beer after our shifts at a pizza restaurant I worked at, until the manager's little brother got in a car accident after work (he ran a red light or something). That was fun while it lasted."
boi-juice
I thought rules were designed to make sense.
Ask First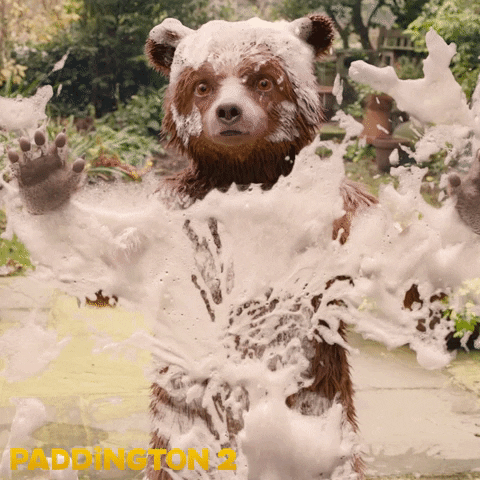 Giphy
"Well, I went to the Dr office the other day. At the bathroom there was a sign. It said 'Due to misuse of hand soap, you will have to request soap from front desk.' I'm weirded the f**k out. What the hell are they doing with the soap?! At the doctor's office?? I was just too afraid to ask."
Ok-Reporter-2688
Get a Manager...
"At a restaurant I worked at needed a manager override to make any price adjustments, remove items, or process certain cash transactions. This was done because another service found a way to discount their own meals or something. Anyways, this was a huge problem for everyone because there were only two managers in the whole restaurant, and often only one was on shift at a time."
"So when it would get really busy, which happened almost every night, it was next impossible to get a manager to help you out. Often times they'd scream at you for asking for help, meanwhile your tables are getting pissy because they've been sitting there for 15 minutes waiting for me to cash them out, and I can't do anything about it."
"So between my managers yelling at me and getting stiffed, the job because insanely stressful. I quickly put in my two weeks and got the f**k out."
14thCluelessbird
Confrontations
"We used to be able to pop in an ear bud at work with the offset being that we couldn't spend more than a few seconds here or there to switch podcasts or something. Naturally, some people took a mile and spent minutes on their phones. Since everyone was afraid of confronting these people, phones and earbuds were banned in work spaces altogether."
DYGTD
"OOPSIE"
"If you derail a train you have to get drug tested. In my time at that company members of my team caused 3 derailments. After the second one, the employee's official statement was 'oops, no further comment.' It was operator error and the guy owned up to it."
"After the third one, the guy driving hops out and screams 'OOPSIE.' He was being a real prick about the problem he just caused. So we ended up rewriting the drug testing policy to drug test the guy, and sure enough he failed. So then he was gone."
thedankbank1021
Damn Bob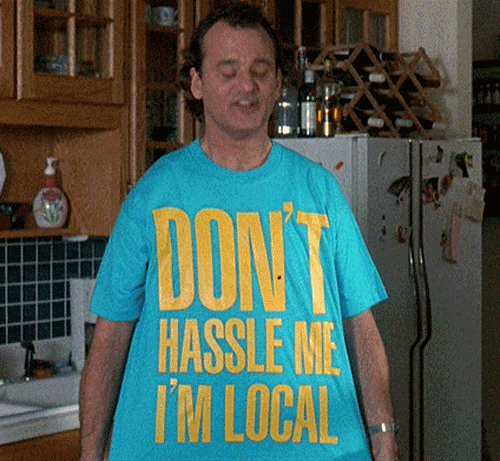 Bill Murray Movie GIF
Giphy
"Former boss here. My total pet peeve was company wide memos about 'behavioral' problems that were really about a single employee. Not on my watch! Supervisor has a problem with "Bob"? F**king talk to Bob. That draft memo is not going out. I feel your pain y'all."
Rules are made to be broken. Especially stupid ones.
Want to "know" more?
Sign up for the Knowable newsletter here.
Never miss another big, odd, funny or heartbreaking moment again.
Keep reading...
Show less
Reddit is one if those internet things that either you totally get, or you absolutely don't.
To some, it's a ridiculous echo chamber of people who live to egg one another on.
To others, it's a supportive community with its own sort of rules, culture, superlatives, and even language.
Whichever camp you fall into, there's some stuff you need to know if you're gonna survive.
Like it truly doesn't matter if you're in the woods to cut it down or to enjoy the splendor - you should still know that bears will eat your face off and they don't necessarily kill you first.
Reddit user ihavethebestmarriage asked:
"What are some reddit rookie mistakes?"
So here's how to avoid getting your proverbial face eaten off by an e-bear on Reddit.
"Reliable Source"
"Thinking consensus on Reddit represents widely accepted views in outside world."
-Wkwkbr453
"I used to secretly make fun of people who quoted Reddit as a credible source before I joined. Now I increasingly find myself starting sentences with, 'I read on Reddit…'."
-Laleena_
"That's your mistake. You just have to say 'I read that…..' and never mention that your source is a random Reddit comment."
-outofdate70shouse
"Yes. To avoid the shame."
-foxsimile
The Nothing Awards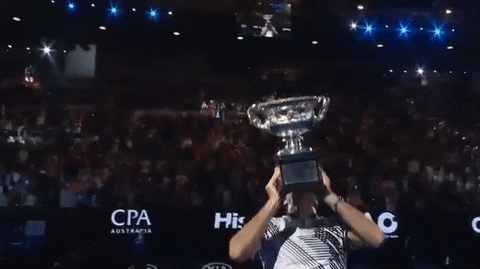 GIF by Australian Open
Giphy
"Unnecessary award speech edits"
-User Deleted
"Also: following up with a 'what do I do with this gold' question."
"Nothing sir. The answer is nothing."
-BaconReceptacle
"Also: What do I do with all this karma."
"Nothing sir. The answer is nothing."
-Zarniwoooop
Advertisements
"My mom joined reddit and was posting in subreddits related to her work."
"She wasn't constantly shilling, but would if the person was in her service area, mention her business explicitly."
"Her username even included her business name in it."
"I had to explain that Reddit wasn't really supposed to be a marketing tool in the same way Twitter or Facebook were."
-deqb
"It is, though, you just have to frame it in a cutesy way so that people can pretend you aren't marketing: "
" 'I just started my business! Here's a cupcake I made!' "
"Predictable redditor or sock puppet account: 'I would buy one of those!! Where are you located??'."
-angrymonkey
"No, it's better to say 'I just found this business, they look like they could really use support'."
"A LOT of those posts are self-advertising, as reddit generally is against that, along with it being against the rules in a lot of subreddits."
"Know someone who used to help smaller businesses do that, basically advertise their stuff pretending to be a 'genuine' person who just happened to discover and post about their stuff."
"Happens a lot more than people think, even on a large scale. Businesses have been hiring actors and people to pretend to like their products for ages now."
-asdaaaaaaaa
Social Standing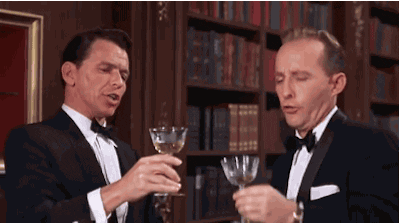 Giphy
"I had no idea my low social status could keep my posts from going live."
" 🥺 That explains a lot"
-Intelligent-Snow-138
"This is to prevent new accounts bots from polluting the place, your karma will rack up quickly as you interact with people, give and get awards, etc."
-Duuuuuuuuuuh
"I just gave you a my gifted silver award… now it's prompting me to buy more awards."
"I didn't realize people were paying to give awards and now I went from wondering 'how' to wondering 'why'…"
-BlondeBimbo123456789
A/S/L
"It irritates me to no end when people treat Reddit like it's a 90s forum used by 37 people."
" 'I'm new here, first time poster' "
-UnusualGenePool
"a/s/l ?"
-Tokugawa
"My first reply to a question like that was '14/not yet/home'."
"I was a dumb kid in the 90s."
-jazzmester
"I like to say: I don't really know American Sign Language, but I am trying to learn"
-TheAres1999
In The First Place

george w bush door GIF
Giphy
"Joining reddit in the first place"
-UselessAndUnlovable
"You can check out any time you like, but you can never leave."
-RoboTurbo2
" 'Relax, ' said the night man, 'We are programmed to receive'."
-Glock1Omm
"Exactly. Leaving is the easy part. It's staying away that's tough."
-CobaltHeadHunter
"Reddit is like Runescape. You never stop once you start. You just take breaks"
-Merry_Dankmas
Lurk Hard, Play Hard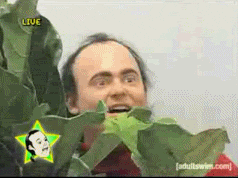 Tim And Eric Reaction GIF
Giphy
"LURK MORE."
"Spend some time in a subreddit before commenting."
"Read the rules, read the FAQ, read the top-voted posts. Spend a week and see what topics come up often. Search prior posts which discuss the same topic you want to post about."
-whomp1970
"I browsed comments for like a year before I even made an account."
-Gsusruls
"I wish that I could remember what comment I needed to make so badly that I created an account after more than a year of lurking."
-lotus_eater123
This.
"When you comment 'This.' under someone else's comment."
"Just give them your upvote and move on, no need to comment if you aren't adding anything meaningful to the topic"
-Crewso
"underrated comment"
-milesmac
"Louder for the people in the back!"
-the_amazing_lee01
"THIS"
-Demonic321_zse
Believe
"Believing everything you read and at the same time disbelieving everything you read that goes against your personal opinion/narrative."
"Having a healthy dose of skepticism without being a jerk about it is a good life skill in general."
-CobaltHeadHunter
"Yup but that's not just reddit rookies, that's 80% of the global population."
-mini-mum-wage
"A good habit I'm working to build is whenever I have a question about anything, even if I'm thinking to myself, I google it."
"It helps build a strong knowledge base."
-CobaltHeadHunter
Shh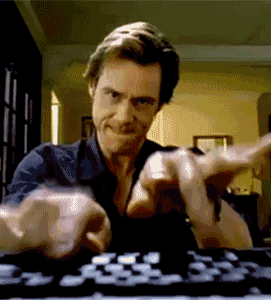 jim carey comedy GIF
Giphy
"Responding to every reply to your AskReddit post."
"Just shhhh"
-ZsaFreigh
"I do this LOL. I like doing it because I asked a question and people have responded, so I respond back because I want them to know that I read it and found what they said interesting."
-mini-mum-wage
"I do it because I have nothing else to do."
-Cheap_Ad_69
"Every comment boosts the likelihood that the post will survive more than an hour."
"Askreddit new is brutal. Unless you get a bunch of comments or karma within 30 minutes or so, your post will die a quiet death."
"Then its really just shh"
-lotus_eater123
And there you have it - a survival manual for the wildest place I'm the universe.
Reddit.
Want to "know" more?

Sign up for the Knowable newsletter here.

Never miss another big, odd, funny or heartbreaking moment again.
Keep reading...
Show less
I think as humans we can't help but make life hard.
There are lessons and signs and ways that show us an easier route, but we have to learn the hard way.
Why is that?
Maybe it's just life.
Learning the hard way makes the lesson more rewarding, or some such nonsense.
I'll take easy from now on please.
Redditor Xpertshinobi334 wanted to hear about the times many of us made life more difficult.
They asked:
"What did you learn the hard way?"
I stay up too late. Every night. It's a bad cycle. It makes the days so hard. You?
Cruel
"Some people will happily use you, and feel no sense of sorrow."
Euphoric_nite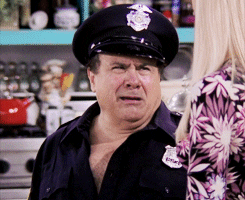 offended danny devito GIF
Giphy
Cray
"Everyone is the hero of their own story, even to the point of being delusional. I learned that the hard way. Sometimes they have a completely fictional narrative in their heads. They may also have no concept of you at all, main character syndrome. Ppl be cray-cray."
MysteryWrecked
It's a mutual thing...
"The difference between liking someone a lot and loving them romantically."
Daidy_Blue
"Personal opinion. It's a mutual thing. Both people in a relationship should want to listen to their partner because inevitably issues will arise and disagreements will occur. If it's only one sided in the sense that compromise can't be made, maybe its not love, only one person liking their spouse more than they like them.""
"At the same time a relationship 1 year in vs a relationship 5 years in is vastly different. I'm sure there are plenty of relationships where one spouse does everything they can to improve without reciprocation. There are always the what if variables which makes the entire idea of relationships a huge mind f**k."
fateless115
You First
"You cannot rely on others for self love... no matter how much you try to argue it.'
Alphablaze98
"On a similar note, I always found 'you have to love yourself first' bullsh*t advice but after I fell ill with burnout I did find meaning in it. Although I say 'You have to love yourself first to accept that others can love you.'"
DaPino
"Well I'm screwed because I hate everything about who I am and I do not want others to love me because I know who I am and they deserve better."
753951321654987
War Ready
"Not letting my guard down around family."
Ok-Personality-6635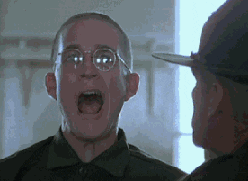 War Face GIF
Giphy
How have we survived this long? We're a mess.
SOS
"To ask for help when you start to struggle. Ignoring your problems doesn't make them go away, only increases the long term damage they can do."
ofsquire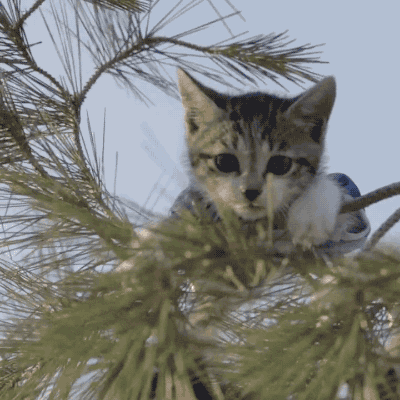 Cat GIF
Giphy
Tossed Aside
"You can devote yourself to a job, give it your all, do every extra shift, task and be known for having a good worth ethic. Sacrifice your mental and physical health to make others happy. But the day something happens to you, they will toss you and replace you in a heartbeat."
catsandalcohol13
"It takes 20 years to build a good reputation but only one smirk to ruin it. I was that that good at a job, after 5 years, that I was the one that management got to show all the new hires around. One Monday morning I showed a new girl around and then she went to management and said I made a move on her (I didn't). By Friday I was fired and she was promoted to my job."
Captain_Coco_Koala
They Don't Know
"That my parents are not always right. I know it sounds dumb but seriously I used to think that all I gotta do is follow what my parents want me to do until that got me into the darkest phase of my life it took me 3 years to get my life back together and now I have realized the hard way that even your parents aren't always correct. Their one wrong decision sabotaged me too intensely but things are finally coming back to normal."
Blaze_989
Victims
"Not everyone will own up to their mistakes and will still blame you and manipulate you despite the fact that they're in the wrong."
sashaa-xx
"The funny thing is that some of these people also view themselves as people with integrity. Blows my mind tbh. There's nothing wrong with admitting your mistakes, doesn't make you less of a human either."
Ok_Giraffe_1488
No Secrets
"When a guy says they are not interested in a long term relationship, you will not secretly get them to love you and change their mind. Either be ok with a casual thing or move on to someone with similar goals."
ksgar77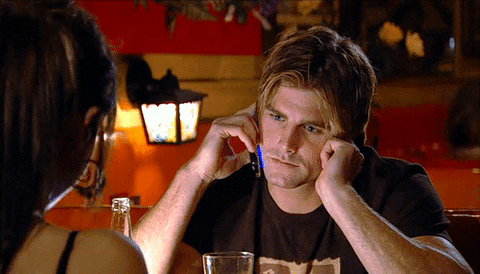 dating date GIF by The Hills
Giphy
Let' s make life a little easier. Just be kind. Especially to yourself.
Want to "know" more?
Sign up for the Knowable newsletter here.
Never miss another big, odd, funny or heartbreaking moment again.
Keep reading...
Show less