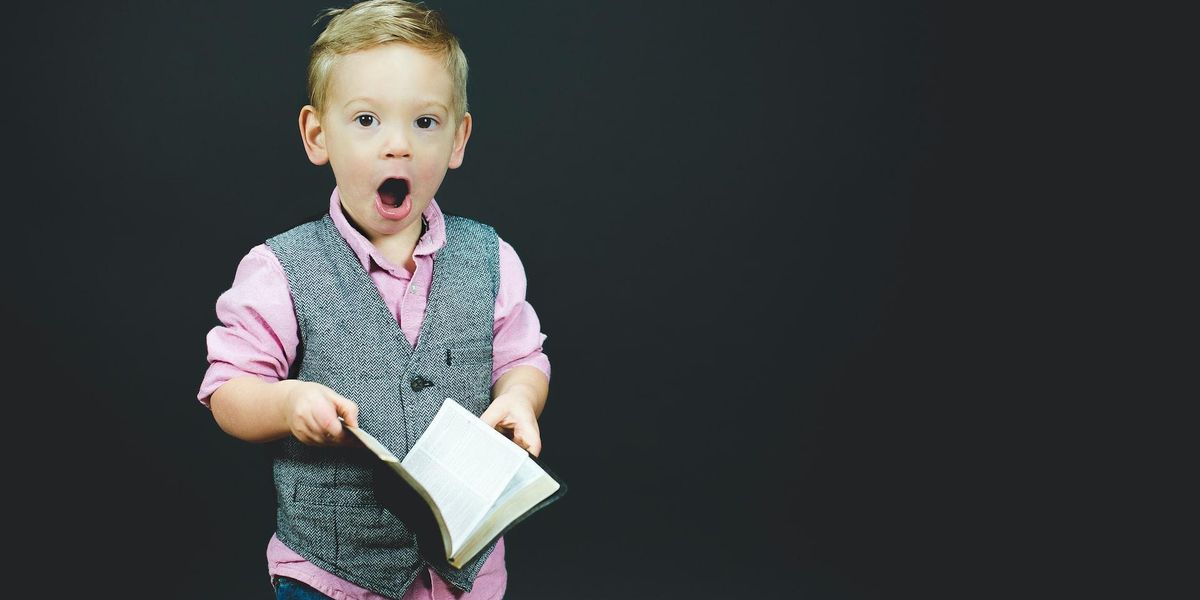 Every family has a past.
Try as we might to hide, bury and whitewash, the mess is there.
Secrets and lies may be hidden, but only for so long.
---
Redditor fuzzyloulouasked:
"What family secret do you know, that you're not supposed to know?"
I have a small family. Not much to report.
Or so I've been told...
The Extra
"I have another sibling that is unknown except to me and my father."
Mac_nocheeze
Evil Granny
"My paternal grandmother hated my mother. One day she called my mom and asked her to come over and pick up a casserole my grandma had made for us."
"When she got there, my grandmother had shot herself and left a note saying (among other things) that she wanted my mom to find her that way. She was, shall we say, a f**ked up lady and one of the meanest people I've ever known."
"My mom didn't want people to know b/c she didn't want that kind of attention. My dad didn't want people to know b/c he didn't want to give my grandma any level of satisfaction."
"So, it's just me, them and maybe one other person who knows. Everyone else thinks she was just an old lady who was depressed about her recently deceased husband."
haroldtitus425
Forgiveness
"My mom lied to a man and told him I was his son and frequently extorted money from him by telling him she needed it to raise me."
"I found out when he showed up with gifts shortly after I had moved out on my own. He had hired a PI after my mom refused to give him my contact info."
"He apologized for not being in my life and cried while telling me he was dying of pancreatic cancer and he didn't want to go without meeting me."
"I asked my mom about it and she told me she told him that so she could get money for drugs after she left my dad."
"DNA tests confirmed he was not my dad. (tested myself against the man I was always told was my bio dad) I only ever met him the one time."
"I took the gifts because it was such a surreal experience I didn't know how to tell him anything other than that I forgave him. My mom is the only other person that knows this happened."
Brilliant_Succotash1
1912
"My welsh great-grandmother had passage booked on the Titanic in 1912. She ended up not going because she 'fell ill'."
"Turns out it was actually an out-of-wedlock pregnancy that gave her such bad morning sickness, she couldn't go. She lost the baby."
"She came the following year in 1913 and met my great-grandfather. She only told my mom (who she helped raise during the summers) who then told me."
"Great-grandma getting knocked up saved an entire branch of our family tree!"
sassy_steph_
Animosity
"My Great grandmother had a stepson the same age as her. He was the biological father of one of my great uncles.
"My cousins don't know. Always heard my Great uncle knew and had animosity towards my grandad because of it."
Secure-Particular286
The family tree of mess is big.
The Blow Up
"My mother had an affair on my father that he doesn't know about way before he had an affair on her that blew up the family."
Alternative_Shame_73
The Lost
"My grandma was raised in a Catholic orphanage under the pretext that she lost both her parents and siblings during the Spanish Influenza."
"Turns out her and her dad survived, but her dad didn't want to take care of her so he left her at an orphanage in Brooklyn and moved to Europe and started a new family."
Human_Commercial_406
The Others
"I had an uncle who was a railroad engineer and worked the Terre Haute, Indiana to Danville, Illinois line. Never took a day off from his one day there, one day back route."
"At his funeral, (I was a kid and didn't go) a strange woman came into the funeral home with some older children. No one knew who she was and finally my grandma introduced herself to the woman and asked who she was."
"The woman said, 'I'm Mrs.so and so I'm here for my husband's funeral.' Turns out my uncle had two families, one in Terre Haute and one in Danville."
"I didn't find out about this until I was an adult. My mom, grandma, aunt and sister kept this a secret for decades."
mildlysceptical22
Broken Heart
"My great grandma told my grandpa that the jewish girl he liked was taken to a concentration camp when in truth they fled (it is said she knew they were safe)."
"Grandpa meets my Grandma shortly after, they get married but apparently he still talked about the other girl from time to time and that she was the one who got away and how awful it all was."
"Many years go by, my aunt and dad are born."
"Grandpa walks around town and meets the girl from back then, is totally shocked and finds out he has been lied to all this time."
"Grandpa got sick pretty soon after that and died when my dad was only 5 years old. My grandma later once said she believes he died of a broken heart."
Aur3lya_175
So, there goes that...
"My great grandparents were high school sweethearts and the only role models I'd ever had for a relationship since my grandparents and parents are divorced and hate each other."
"Then my mom tells me that my great grandma had an affair and that's why one of my grandma's sisters isn't like the others. So, there goes that."
Symnestra
Wow. Some families really need deep therapy.