Major props should always be given to casting directors who have nailed it with their choice of actors to portray specific roles.

Regardless of whether or not a movie was a commercial success, the perfect performance of a dedicated actor or actress really elevates the films they're featured in.
One example of such an actor or performance that comes to mind is Jack Nicholson in The Shining.
Now, Stephen King, who wrote the original novel on which the movie is based, was not impressed with director Stanley Kubrick's vision for the loose interpretation of King's masterpiece.
But what horror movie aficionados will always talk about is Nicholson's incomparable performance of Jack Torrance, the tormented, recovering alcoholic father who has a penchant for chopping through the doors of occupied bathrooms with an ax.

Curious to hear of such iconic Hollywood performances, Redditor JasonXP2000 asked:

"Which actor did such a kick-a** job in a certain role that you could never imagine anyone else playing it?"
These distinguished British actors completely inhabited the characters from within.
A Succession Of Pirates
"Carey Elwes as Wesley/Dread Pirate Roberts."
– Shadowfaxx71

Evil In Pink
"Imelda Staunton as Dolores Umbridge."
"A lot of people here are going to talk protagonists, or hot antagonists."
"Dolores Umbridge was a generally disliked character in the books, but Imelda Staunton's portrayal of the character brought such a life and liveliness to the evil pink suited b*tch that they are an inseparable pairing. It was, truly, a perfect casting backed by excellent support and direction."
– Taolan13

Maggie In Anything
"Maggie Smith as Professor McGonagall."
– highlandcow75

When it comes to epic blockbusters, it's hard to imagine changing any of these perfect casting choices.
He Slayed
"Bruce Campbell in Army Of Darkness."
– ctennessen
"Soooo many one liners. I think my favorite: 'Wellllll hello Mr fancy pants, I've got news for you pal, you ain't leading but two things right now...'"
– faintlyupsetmartigan

She Slayed
"Sigourney Weaver as Ripley in the Alien franchise."
– insert_name_here925
"I love the fact that all the characters in the Alien script were written without gender in mind. Their gender was determined upon casting."
"Edit: The original script states 'The crew is unisex and all parts are interchangeable for men or women.'"
– awesome404

He Always Came Baaaack
"Arnold Schwarzenegger as the Terminator."
– 00-H

Traveling Outatime
"Michael J Fox as Marty McFly."
– trauerspieI
Who Donned The Cape Best
"Christian Bale as Patrick Bateman. In an alternate universe, it's Leonardo De Caprio. I cannot imagine that."
– E_-_R_-_I_-_C
There's a reason why these actors have an Oscar on their shelves.
Unsettling And Masterful Performance

"Javier Bardem in No Country for Old Men."
– blurplethenurple

Inglorious Antagonist
"Christoph Waltz as Hans Landa in Inglorius Basterds."
– SpectreOperator
Inglorious Protagonist​
"Brad Pitt as Lt Aldo Raine is hard to imagine anyone else pulling off. I crack up at all of his scenes to this day because he's such a smart @ss, and the accent was great."
– madhaxor

Characters on TV are equally as, if not more, complex as the actors embody the mindset of their characters for extended periods of time.
There's No "Parks & Rec" Without Him
"Nick Offerman as Ron Swanson."
– izatrap2

Speaking Of "Parks & Rec"
"Let's be honest here, the entire cast of parks and rec was really well cast, I cant imagine a different Andy, April, Donna, Leslie, Ben, Tom, Ann or Larry / Gary / Gerry / Jerry , or Chris. hell even Craig."
– madhaxor

Rest In Peace, James
"James Gandolfini as Tony Soprano."
– MyBestDisguise
"One of the greatest acting performances ever - and it had to be. The character of Tony is so complex, so idiosyncratic… his true nature is often hidden even from himself. Gandolfini had to pull it all together. You have to believe the charisma in one scene and the oafishness in the next. The tender father, the murderer. Fat, balding, and insecure in one scene, suave and seductive the next. He cries about ducks and he's a badass. More than anything, you recognize he is deeply evil to his core - probably beyond redemption even as he occasionally reaches for the light - and you love him anyways."
"What an incredible talent."
– bjankles

It's Always Sunny With Danny Around
"Danny DeVito as Frank Reynolds. I'd seen him in a bunch of stuff before, but Frank is the perfect role for him."
– JayGold

Another actress who had me convinced I was watching a real person was Kathy Bates in her Oscar-winning portrayal of Annie Wilkes in Stephen King's Misery. (What is it with impressionable Stephen King characters?)
She redefined cuckoo-crazy for me in that performance, I couldn't shake off mental images of Annie hobbling James Caan's leg when I saw Bates playing a completely different character in the heartwarming Fried Green Tomatoes and as the "Unsinkable" Molly Brown in Titanic.

Keep reading...
Show less
I can't stand Adam Sandler films most of the time. They're a little juvenile for me to be honest, not that he hasn't made some comedies I enjoyed (The Wedding Singer and 50 First Dates come to mind).
But Sandler can also turn in an excellent dramatic performance from time to time. Check out Punch-Drunk Love some time. He and Emily Watson have some startling chemistry. More recently, Uncut Gems demonstrated how Sandler can thrive in a film of an even darker nature.
He won significant acclaim for both and is a perfect example of an actor best known for comedies who showed that they also happen to be an excellent dramatic actor.
There are others, of course. We heard more about them after Redditor 40oz2_freedom asked the online community,
"Who is a good comedic actor that ended up being a great dramatic actor?"
John Goodman
"John Goodman. His performance in 10 Cloverfield Lane was nothing short of perfection. The look of pure evil in his eyes when he killed that guy was horror at it's finest."
toothfixingfiend
John Goodman is on fire in this film. An unnerving film and probably the sleeper hit of 2016.
Bob Odenkirk
"Bob Odenkirk. He seems kinda surprised about it, watching his interviews. But damn he does both well in the same role."
Dangercakes13
He is magnificent. The universe of Breaking Bad and Better Call Saul is magical for his talents.
Olivia Colman
"Olivia Colman. Loved her in Hot Fuzz but was pleasantly surprised by her in The Favourite."
[deleted]
A wonderful and versatile actor. If you really want to see her in one of the most harrowing dramas of the last decade, check her out in Tyrannosaur.
Kurt Russell
"Kurt Russell was a Disney comedy actor for about 10 years until he did a TV movie about a mass shooter then hooked up with John Carpenter."
efs120
He has quite the legacy behind him. It's easy to forget how big of a name he's been for four decades now.
Hugh Laurie
"Hugh Laurie. Went from A bit of Fry and Laurie to Blackadder and then out of nowhere, House MD and then again with Night Manager."
[deleted]
Hugh Laurie is a wonderful actor. How he doesn't have at least a few Emmy Awards is beyond me.
"Woody Harrelson. Great on Cheers and now has had several Oscar nominations."
[deleted]
The People v. Larry Flynt is true art. What a role! His others, including The Messenger and Three Billboards Outside Ebbing, Missouri truly show what he can do.
Tom Hanks
"Tom Hanks, if you remember him from his early career in the early 1980s, he was a talented comedy actor... but no way would I have imagined him doing dramas, let alone starring in them, let alone a string of hits."
[deleted]
Tom Hanks in The Money Pit and Big and Tom Hanks in Philadelphia and Cast Away might as well be two different people!
Jon Hamm
"I gotta go for Jon Hamm on that one. I don't think he has even one line of comic relief in the entirety of Mad Men, but then he's over the top hilarious in stuff like Kimmy Schmidt."
[deleted]
Jon Hamm is a riot. Comparing his work in Bridesmaids to his work in Mad Men shows how dynamic he is a performer.
Robin Williams
"Robin Williams. His performance in One Hour Photo is creepy as hell. Dude was absolutely a phenomenal actor no matter the genre. Insomnia has another great performance of his as well."
[deleted]
Probably the best example. His work in The Fisher King is a masterclass of dramatic acting, to say nothing of One Hour Photo and Good Will Hunting, among others.
Joseph Gordon-Levitt
"Joseph Gordon-Levitt has come a long way from his "3rd Rock from the Sun" days."
macaronsforeveryone
He really has! The same guy who did 3rd Rock from the Sun went on to star in some hard-hitting dramatic films like Manic and Mysterious Skin.
If you haven't seen any of these, you might as well get on them. Trust–you're in for a treat and it's great to see actors show just how far they can take their talents!
Have some suggestions of your own? Tell us more in the comments below!
Want to "know" more?
Sign up for the Knowable newsletter here.
Never miss another big, odd, funny, or heartbreaking moment again.
Keep reading...
Show less
Why do we love the Devil?
We can't help ourselves.
He's one of the most ancient and cryptic characters of all time.
And when he's on screen... you can't not watch.
Currently on my soap opera "Days of Our Lives" one of the main characters is possessed.
It's so much fun.
Now who needs the Devil on their acting resume?
Redditor 70701 wanted to debate some casting choices. They asked:
"Morgan Freeman was well accepted as the actor to play god, which actor would you nominate to play the devil in all future depictions?"
This is difficult. The Devil is one of my ALL TIME FAVS!! So many have done him well.
True Evil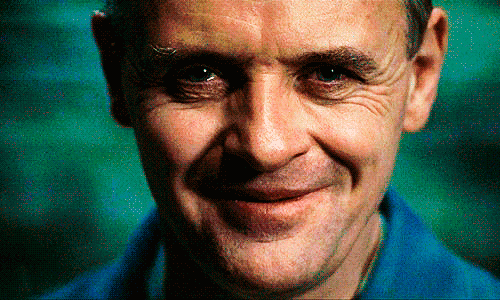 hannibal lecter smile GIF by 20th Century Fox Home Entertainment
Giphy
"Anthony Hopkins."
SuvenPan
"Hopkins just does evil so beautifully."
bortbort8
Peter
"Peter Stormare."
JacobPlaster
"Other than knowing him from Armageddon and Constantine I felt I never saw as much of him as I should. Amazing as the creepy freaking doctor in Until Dawn."
"But hands down his performance as Chance Gilbert in Longmire is my favorite. He was just downright unsettling to the bone. I felt like he was almost acting through the screen because it really was unsettling like I was uncomfortable."
PretendThisIsMyName
The Best Men
"Also Morgan Freeman."
fluffymuffcakes
"I'd like to see Morgan Freeman as God juxtaposed with Denzel as the Devil."
overmonk
"Or Samuel L Jackson as people confuse him w/ Morgan Freeman all the time. And he'd be a fantastic Devil."
TwiceOnThursdays
He's the Best
"Christoph Waltz."
1ndomitablespirit
"Seriously. This man managed play the most evil character in a movie that included HITLER."
mrtyman
"But he was so insanely good at it that I think part of you actually ends up liking him in some f**ked up way?"
"Like I know he's literally a nazi colonel and is incredibly evil for most of the movie (either because he's wholly evil, or smart enough to know that he needs to pretend) but he's so cunning and smooth that I feel like most people kind of weirdly end up liking him in a love to hate him way."
Furaskjoldr
Alex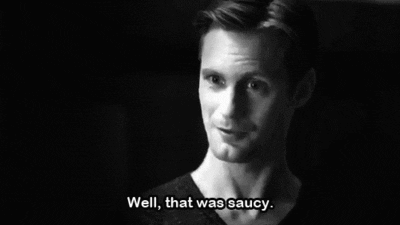 sexy true blood GIF
Giphy
"Alexander Skarsgård."
iluvvivapuffs
"I think Bill Skarsgard could really nail playing Satan, especially if you wanted a more Lestat-type Satan."

No_External6156
So far I am very happy. Nice taste people...
So Good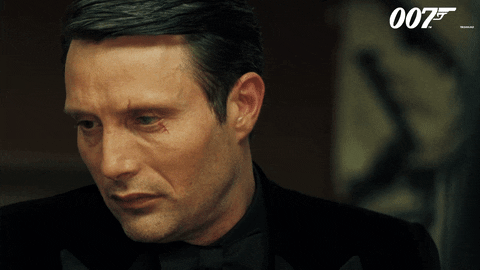 Mads Mikkelsen Oops GIF by James Bond 007
Giphy
"Mads Milkkelsen."
FattyFattyMcFatPants
"Oh Lord... you're right."
WrenchEagle07
I Love Her
"Tilda Swinton."
PaulinLA23
"This was my very first thought too. There are a lot of different depictions of the devil - alien and aloof, angry and monstrous, coy and tempting, etc."
"And I feel like Swinton has played villainous roles that touch on most of them, many blending different aspects together or even dramatically switching between them as part of the role. There are other actors I can imagine who could better embody one particular 'kind' of devil, but Swinton is the only one I can think of that feels like she could be basically all of them."
M0dusPwnens
The Manipulator
"Charles Dance."
puckit
"Charles Dance was perfect in Game of Thrones. I was hanging on every word he delivered on screen. This is a great choice."
mattbakerrr
"No one does manipulative, powerful, clever villains like Dance. Great pick."
Dodo0708
Scar
"Jeremy Irons."
TheTrinhsanity
"Scar took care of that for me. Don't think he can ever top that performance."
Strong_Comedian_3578
"Would anybody be prepared for that epic performance?"
Pablo_Eskabear
The Charmer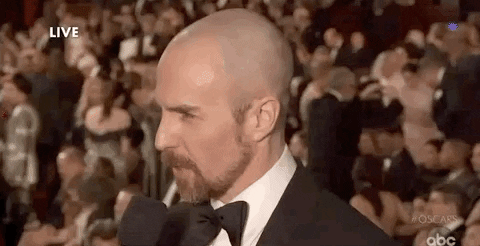 Red Carpet Oscars GIF by The Academy Awards
Giphy
"I think Sam Rockwell would be a charming devil, and that's the most entertaining kind."
f**ktheroses
"100%. The devil needs to be charming and unapologetically sleazy. Rockwell would nail it."
maverick1ba
I am here for everyone on this list. And please add Cate Blanchett!! And Queen Viola Davis!
Want to "know" more?
Sign up for the Knowable newsletter here.
Never miss another big, odd, funny or heartbreaking moment again.

Keep reading...
Show less
Hollywood remakes are to be expected, with directors given an opportunity to revive an impactful story for a new generation of audiences.

As bold as remakes are, they aren't always as exceptional as their predecessors, no matter how many mind-blowing special effects and unnecessary narrative deviations are thrown in.
That is mostly due to an actor's performance that just can't be duplicated by another actor of equal or similar caliber.

Curious to hear from the audience, Redditor Prof_XdR asked:

"Which actor crushed a role so hard that no other actor can live up to it?"
When it comes to making us laugh, these comedians really nailed their roles.

"Robin Williams with Mrs.Doughtfire."
– Gibby_the_loser
"Robin Williams in nearly every role he ever played…"
– Squirrel_Inner
Iconic Actor

"Tim Curry as Frank n Furter."– MPB_1972

That Funny Bloke
"Rowan Atkinson as Mr Bean."
– AngeloThePuppet
These blockbuster films wouldn't be the same without these fine actors' respective performances.
It's Not LOTR Without Him
"Nobody can replace Ian Mckellen as Gandalf."
– SneakyRoots

"Get To Work"
"J.K. Simmons was meant to play J. Jonah Jameson. He does it so well nobody else can do it. That's why he was in every Spider-Man movie playing the same role."
– SnooTigers1491
"Christoph Waltz in Inglorious Bastards."
– nyarlathotep2

Dark Side Of The Ministry Of Magic
"Imelda Staunton as Dolores Umbridge. I know she was only in one of the movies, but is there anyone out there who didn't end up absolutely hating Umbridge after watching it? Would be hard for anyone to live up to the roll whenever Hollywood gets desperate enough to remake them in a few decades.​"
– Draconis381
Can't Replace His Swagger
"Harrison Ford as Indiana Jones. I like Chris Pratt, but the chatter of him maybe taking over the role is sacrilege."
– Fanabala3

Yo-Ho, Matey
"Johnny Depp as Jack Sparrow."
– International-Ebb369
"He absolutely made the POTC franchise. No one can copy his mannerisms because Johnny Depp improvised his mannerisms for Captain Jack Sparrow."
– RaineMist

The world of TV had plenty of memorable characters. We can't imagine anyone else playing their roles but the originators.
She Was The Character
"Nobody could play Moira Rose better than O'Hara in my opinion. Her little subtle movements and weird accent are perfection."
– houseofreturn

That Prickly Genius
"Hugh Laurie as House."
– TSmario53

Whodunit? He Did, Expertly
"Peter Falk as Columbo."
– bigforknspoon
"I love that he almost always mentions his wife, in passing, but if I recall in the show we never did meet her. Right? Was that a trope of some kind? Either way, even if he was really just a bachelor, he sorta disarmed the perp. 'Aww, this guy's a harmless family man,' they thought…"
"Columbo's a Genius!"
– thebroward

Federation Star
"Patrick Stewart as Jean Luc Picard."
– DickySchmidt33
"Jean Luc Picard in the first place! When that show first aired, Star Trek fans were like 'As if there could ever be a better captain than Kirk!' The fact that Stewart could carve himself a spot in that lineage was testament to his skills. Heck, there've been multiple Kirks and Spocks now, but there still hasn't been another Picard."
– Empty-Masterpiece242

For me, it's Kathy Bates in Stephen King's adaptation of Misery.
There's a reason why her performance nabbed her an Oscar for best actress.
She was absolutely terrifying, and I couldn't erase the image of Annie Wilkes from my mind when I saw Bates play Molly Brown in Titanic.

Want to "know" more?
Sign up for the Knowable newsletter here.

Never miss another big, odd, funny or heartbreaking moment again.
Keep reading...
Show less
I was recently thinking about Winona Ryder, an actress I've always loved, who was crucified by the media because of her shoplifting arrest. Ryder dealt with emotional problems for several years and she was treated terribly at trial. The media circus cost her acting work and she took a long break before re-emerging as a character actress and slipping back into more substantial roles.
It was grossly unfair, and an example of the power the tabloid press can wield. Ryder is fortunate to have a successful career and has for the last few years starred on Netflix's Stranger Things. But she is sadly not the only person to be crucified by the media.
People shared their thoughts after Redditor Mush_Committee_9335 asked the online committee,
"Who was someone done dirty by the media?"
Christopher Jefferies
"Christopher Jefferies who had the bad luck to be a bit strange-looking and eccentric and be the close neighbour of a murdered woman. Originally questioned over the murder and released, he was hounded by Britain's tabloid papers right up to the point where it was proved that someone else was the murderer."
jwelshuk
The Lost Honour of Christopher Jeffries is such a good miniseries.
Lindy Chamberlain
"Lindy Chamberlain was charged with her baby's murder and jailed for several years. It wasn't until someone found the baby's bloodied jacket beside a dingo den that she was released. The trauma of that is unimaginable. You lose your baby AND get thrown in jail for her murder."
llamaunepredo
Perhaps the most well known miscarriage of justice on the part of the Australian justice system.
Richard Jewell
"Richard Jewell. He was a hero that likely saved dozens of lives. Instead of praising for the hero he was, the FBI and the media rushed to judgement and labeled him a terrorist."
Thatguy755
Too bad the film about his story didn't seem to do him much justice.
Brendan Fraser
"Brendan Fraser. Was shamed and blacklisted for admitting to being sexually assaulted in the industry. Wow."
[deleted]
And he's enjoying quite the comeback! The Whale looks amazing.
Britney Spears
"Britney Spears. They loved her mental breakdown."
TraditionalLiving
And she's free now! Thankfully!
Lindsay Lohan
"Lindsay Lohan. David Letterman made fun of her for going to rehab on national television, to the point where she began to cry. She had her demons, but was treated disgustingly."
Catwymyn
I remember that. It was terrible. No wonder she was on a downward spiral for such a long time.
Stella Liebeck
"Stella Liebeck. Nearly died from 3rd degree burns courtesy of McDonald's coffee, gets them to stop serving coffee at a hazardous temperature, and what does she get? Her name synonymous with stupid lawsuits and even Darwin-esque awards for stupidest lawsuits."
LegalAssassin13
All she wanted was for them to cover her medical expenses and they refused. She had no option but to sue or go bankrupt.
Monica Lewinsky
"Monica Lewinsky. There's a huge issue of power going on here and it was mostly ignored like she was the temptress who lured poor innocent Bill into her den of iniquity."
eddyathome
Thankfully opinions on her have changed as culture has changed. Sadly, we probably don't know the worst examples because we'll never hear their side of the story.
Jake Lloyd
"Jake Lloyd. Not his fault much of Phantom Menace was cringe, especially the dialogue. Personally, I think Anakin should've been introduced and played by a teenager. Would've made his relationship with Padme less creepy. But that was all Lucas. Kid didn't need to crapped on by fans and the media."
MurkyConflict3737
He was later diagnosed with schizophrenia. He's had a sad life since that film exposed him to so much mockery.
Janet Jackson
Janet Jackson. Also why did people care so much; it's a breast. I've never understood America's obsession with nudity. Put as much violence on the screen for my kid as possible, but god help you if you show the little boob for half a second."
HairyTesticleMonster
The public freakout over this was RIDICULOUS. It absolutely hurt her career and should not have.
Consider: Would you want to be treated the way these people were treated? Think before you pass judgment. You don't always know the whole story.
Have some observations of your own? Feel free to tell us more in the comments below!
Want to "know" more?

Sign up for the Knowable newsletter here.
Never miss another big, odd, funny, or heartbreaking moment again.
Keep reading...
Show less