"Reddit user rayray1010 asked: 'What single plot decision ruined a good television series?'"
Who doesn't love a great television show?
Truly great storytelling has come from that little home entertainment box.
But there is something to be said about staying too long at the party.
Too many fabulous shows have had their legacies tainted by not bowing out sooner.
Staying on the air too long tends to lead to ludicrous plots that ruin everything.
And so many shows have tanked by ludicrous plot twists that just ruin everything.
Maddie and David shagging on 'Moonlighting.'
Bobby Ewing's death a dream on 'Dallas.'
All of 'ER' after Clooney's departure.
The list of grievances is endless.
Redditor rayray1010 wanted to hear about the ways TV has been destroyed, so they asked:
"What single plot decision ruined a good television series?"
Break Out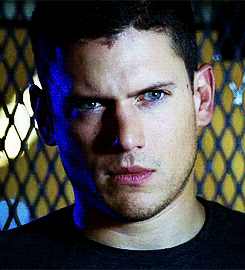 prison break GIF
Giphy
"Prison Break was a great concept for a show. But then once they broke out of prison they kept making the show."
Se7enLC
"Fox doesn't know when to cancel a show. They either go for a season or two too long or they get canceled too early."
bangbangracer
Too Weird
"Deb being in love with Dexter. I don't know what they were thinking."
wilmontcm
"It was kind of pointless. If they brought it up in the first place, they should've run with it. Then, on their wedding day, Debra finds Dexter's slides."
"I can hear her now 'I was getting ready to marry my brother, but now I find out he's a f**king serial killer!!'"
GrandUnhappy9211
"Came looking for this. Weirdest plot choice ever."
RateNXS
Grievances
"We could fill this entire comment section with GoT grievances :/ "
DIWhy-not
"Season eight singlehandedly took one of, if not the most talked about shows at the time and made collapse into pop culture oblivion! Not a single person I knew or interacted with wasn't watching 'Game of Thrones,' I swear every other conversation looped back to that show eventually, but after S8 no one gave a sh*t about it."
Enganeer09
"There were so many, and this is so unpopular opinion, but Dany and Jon falling in love was just boring. I hope GRRM avoids it but I guess the chance for that is low. I mean, the chance he ever finishes another book for the series is low."
sharksarenotreal
Over It
"The Blacklist writers almost cruelly withholding answers from the audience year after year after year."
zsal830
"I gave up when Liz died and Dembe became an FBI agent, and the show was already dying before that for me. I loved watching James Spader's acting, but it got to the point that even that wasn't enough to keep me involved. I've heard it's in the final season now, so once it's over I'll just Google the ending and that's good enough for me."
Bobisburnsred
Bad Changes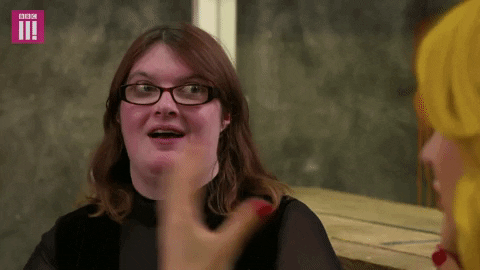 Episode 3 GIF by BBC Three
Giphy
"Misfits when they started getting rid of the main characters from season 1."
discostud1515
"The second the group changed the show lost what made it great."
legend_forge
That show was delightfully strange and certainly fit its title.
Cast shake-ups can really zap a show of its magic... especially when the show itself is about super powers.
Oh Luke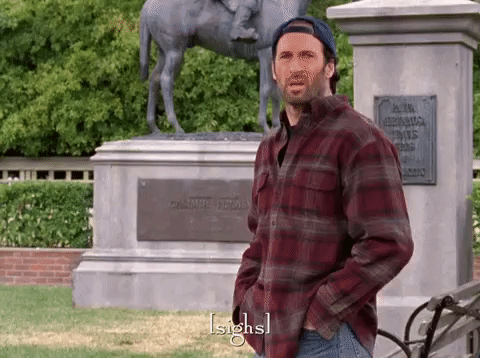 season 4 netflix GIF by Gilmore Girls
Giphy
"When they revealed Luke had a child he didn't know about in Gilmore Girls."
writtenrain
"Like I feel bad because she's a kid, but I hate April. Such a terrible plot device. There was plenty going on without her coming into the picture."
helloitstessa
Stop at the beginning
"When they left the park in Westworld."
Indian_Bob
"Unfortunately the writers were very keen to write a commentary on AI in society, and thus drove it in a direction, which as a show in itself is interesting, but went a lot further than the source material in this regard. There were two shows there and neither was done justice."
IHaveHivesWithBees
"I think Season 1 is one of the best shows ever made. It has everything: characters, story ark, riddle, and its closure and very good (just a bit open) ending. Other seasons are just an attempt of producers to milk the story and Id rather pretend they don't exist."
techlogger
Too Soon
"Sherlock f**ked up by killing Moriarty too early."
"Andrew Scott's performance was so great that they then had to keep trying to shoehorn the already dead Moriarty into later plots or end up with the travesty that was the last series with Sherlock's even smarter sister, who secretly cooked up everything with Mortiarty, just so they could have more Moriarty scenes."
"The whole show went from top-class Peak TV to absolute dogs**t in a slow decline that started with the poor Doylist decision to kill Jimbo."
Histary_Studentary
A Re-Work
"The overall seventh season of Once Upon a Time. It should have been reworked in its entirety."
StillAnIntrovert
"I agree with that. Another bad point was when they made Emma the Dark One when they literally just introduced Lilly, who had the saviors' darkest potential."
"That could have been an epic villain as 'The Dark Savior.'" Also, them constantly having Rumple and Belle get back together. He was power-driven and would always put her second. I loved it in season 4 when she finally realized that and banished him from Storybrooke."
Electrowhatt19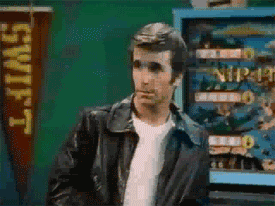 sexy happy days GIF
Giphy
Many of these franchises jumped the shark, as they say.
Do you have anything to add? Let us know in the comments
People tend to gravitate toward various celebrities based on the work they do without really knowing who they are in real life.

For example, actors who play nefarious characters may have a legion of fans who love the rebellious persona but can be let down after discovering their personality is actually quite loveable.
We often tend to forget celebrities are people too, and their real-life persona may be contradictory to the type of characters they play in movies.
Curious to hear from those who were in for a pleasant surprise after meeting a star, Redditor BEEPY_BO1 asked:

"Who is the kindest/rudest celebrities you've met IRL?"
These positive chance meetings stayed with Redditors forever.
Not Forgotten
"My sibling has a terminal illness in the 80s and Make A Wish sent our family to the set of Knight Rider to meet David Hasselhoff. Was cool, but that's not what matters."
"Fast forward 30 years and I'm at Heathrow picking up a family member when I see the Hoff standing there on his phone. I approach him and wait for him to end his call. He looks at me and says hello. I tell him that we met. He looks at me and say, 'Was their name ...?' He remembered their name after 30 years."
"That will always stay with me."
– AnsweringLiterally

The Sweet Canadian
"I used to serve Rachel McAdams at a restaurant fairly regularly. She was always super sweet. Very lowkey and soft spoken in person. She and her husband would come in late and keep to themselves."
– overintoxikatied
"I was at a pub in Toronto years ago and we were watching the Blue Jays home opener on the TV. The bar had a long booth seat with a series of tables strung along so you sat pretty close to the next patron."
"Had no idea that Rachel McAdams was sitting next to me the whole time. My friend and I watched the game and chatted with them throughout as they were right next to us. Just regular pub chatter and comments about the game."
"The Jays ended up coming back to win, and Rachel and I high-fived at the conclusion. She and her friend left, and my friend smacked me after they got up and said "that was Rachel f'kin' McAdams!" So yes, she seemingly has the ability to just be low-key and fit right in despite being a beautiful Hollywood actress!"
– skipfairweather
Satisfying His Sweet Tooth
"Ian McKellen came to the spa I worked at and was absolutely lovely. We didn't sell ice cream but there was a farm shop across the road and I mentioned it and he asked me if I'd take him there."
"My friend who worked in the farm shop had his mouth open the whole time seeing me buying ice cream with Gandalf."
– ClydeinLimbo
They are professionals but are also good with people. A winning combo.
Pure Magic
"Penn and Teller hang out in the lobby after their show in Vegas to chat and sign autographs. Very friendly and yes Teller can talk."
– vandalia
"Teller was really sweet to my brother who is handicapped and in a wheelchair. That meant a lot to me."
– VeryBestMentalHealth

The Perfectionists
"I have worked with Steve Martin and Martin Short, they're both super nice, respectful, and incredibly dedicated to their craft. They'll spend hours finessing a couple lines in a show they do every night just to get it right for that evening's performance."
– snakefest

The Conversationalists
"I was an extra on The Last of Us and met Pedro Pascal. He was super nice. We technically weren't allowed to talk to the 'talent' and they'd usually ignore us but he and Gabriel Luna talked to us anyway."
– _PlaZma

Talent Recognizes Talent
'Giancarlo Esposito was incredibly warm and also told me I should try and get into voice acting. I have never and will never attempt to do so but it was such a nice compliment for no reason.'
– dronecypher

These Redditors have bragging rights for the best celeb encounter anecdotes.
Congrats Are In Order
"I proposed to my wife at a restaurant in Kauai. Afterwards, Michael Keaton leaned over from his table with his family and enthusiastically congratulated us. Very kind and friendly."
– Warren_Puffitt

Deadpanned By Deadpool
"Ryan Reynolds & Blake Lively live relatively close to my hometown and show up to this Christmas event every now and again that our town puts on. Walked out of the ice cream parlor downtown and sitting on the bench right outside is Ryan Reynolds eating an ice cream cone. I looked up at him as I was walking out and made eye contact, and I looked away, then I looked back to make sure it was him, and he looks me dead in the face and goes 'I know right, isn't it crazy?' And then he gets up and walks away. 10/10"
– Euuphoriaa
Inspired And Encouraged
"I met Weird Al at a con once. While he was signing the photo I bought, I told him about how he inspired me to write my own parody songs. He seemed genuinely interested and asked if I had a YouTube channel, but I told him I just write them, not record them. Super nice dude (at least for the brief time we spoke)."
– Avandra
A Birthday To Remember

"Jeff Goldblum, after a matinee of 'The Pillowman.' Autographs, photos, asking people where they were from, what else they had seen/were going to see. One girl mentioned they were in the city for her birthday as she was taking a photo of him with her friends, he stopped and said "How can you not be in your own birthday picture," took her camera and grabbed someone from the crowd to take a picture of the group. Would not leave until he was sure everyone got what they wanted (despite his assistant or handler trying to move him along for dinner before the evening performance)"
– alter_ego19456

I met Keri Russell at one of my favorite restaurants. She was dining alone and reading a book.
I'm not usually not one for invading a celebrity's personal space, but because I was a HUGE Felicity fan, I had to say hi.
I told her she was even more gorgeous in person and that I wanted to tell her I admired her work. She blushed and simply said, "Oh, stawwwp!" and laughed.
She then asked about me, what I thought of the food at this particular establishment, etc. She had such a great, laid-back vibe. Not wanting to take up any more of her time, I excused myself.
When she eventually got up to leave, she came over to where I was sitting with my significant other at the time, and she told us with a wink, "You boys, have a good night."
I almost died.

Anyone who loves watching movies or television shows undoubtedly has a favorite actor and film.
Most will also be able to answer a very important question: which performance was so good that it's truly irreplaceable?
A Redditor, who has since deleted their account, asked:
"Which actor or actress nailed their role so well that no one else will be able to live up to their performance?"
That's 'Captain'... Jack Sparrow.
"Johnny Depp as Captain Jack Sparrow."
- Civil-Ad-6365
"Especially since, if I remember correctly, Depp himself just up and decided to make Jack Sparrow so... Jack Sparrow. None of that flair was written into the character. Or so I've heard..."
- Equality-Slifer
"This is true, and in fact, the director had to defend him from Disney's attempts at studio interference and firing."
- Iwasthewalrus
1 Actress, 17 Roles
"Tatiana Maslany in 'Orphan Black.'"
"She played 17 different characters and nailed them all."
- cashew996
The Legends of 'Harry Potter'
"Alan Rickman as Severus Snape and Robbie Coltrane as Rubeus Hagrid. No one will ever bring those characters to life as they could."
"RIP, Alan and Robbie."
- poposhaker
The Addams Family
"Christina Ricci as Wednesday Addams (1991)… I've loved Jenna Ortega since 'You,' but nothing can beat the sheer feral nature of Ricci!!"
- jeanie-us
"Angelica Huston as Morticia Addams."
"I mean, CZJ did fine, but it's just no comparison."
- Beholder_V
"The entire cast of 'Addams Family' is just absolutely pitch perfect:"
"Christopher Lloyd as Uncle Fester."
"Anjelica Huston as Morticia."
"Raul Julia as Gomez."
"Carel Struycken as Lurch."
- munificent
"Every Gomez ever will always be put against Raul's. It's nearly impossible to outperform."
- MNcuriosity
The Antics
"Literally no one else in the world could play Mr. Bean except Rowan Atkinson."
- TheZestyJester09
Love You 3000
"Robert Downey Jr. as 'Iron Man.'"
- benwkakkn
"When your life pretty much, in its own way, parallels the character you're playing, with the fall from grace, reinvention/rebirth, and then the second act… yeah, I don't think anyone can ever take the place of RDJ as Stark."
"Also, I had to scroll down waaay too far to find his name."
- rubicon_duck
"Kevin!"
"Catherine O'Hara as Moira Rose."
- leebeemi
"Catherine O'Hara in everything, frankly. She's the best."
- BranWafr
The Epitome of the Super Fan
"Kathy Bates as Annie Wilkes in 'Misery.'"
- karma_dumpster
"I don't think I've ever not felt a minor shudder whenever that role comes up. That's how good/perfect she was."
- tacknosaddle
The Undeniable Villain
"Maggie Smith as Professor McGonagall and Imelda Staunton as Umbridge."
- highlandcow75
"Anyone else having problems watching 'The Crown' since Imelda Staunton took over? I keep expecting her to torture Princess Diana into saying, 'I must not tell lies...'"
- Evil_Athena
Tim Curry for Everyone!
"Tim Curry as Dr. Frank-N-Furter."
- Active_Policy_957
"Tim Curry as Primeminister Chardenko in Command and Conquer: Red Alert 3."
"You can see him trying to not laugh when he delivers his most memorable line from that game too."
"'I'm going to the one place not touched by Capitalism... SPACE!'"
- RolyPoly1320
"Tim Curry in ANY of his roles if we're being honest."
"Even when I was young, I recognized how stand-out he was as Long John Silver in 'Muppet Treasure Island'!"
- astermorii
"An entire Tim Curry thread and no mention of the 90s "It"? He was downright unsettling as Pennywise and was absolutely the best part of that movie."
- chrobbin
"Nigel Thorneberry."
- Tiny_Parfait
"Had to scroll wayyyyy too far to see Nigel Thornberry on here, my god."
"Tim Curry is iconic."
- SnoozleEnthusiast10
Robin Williams in Anything, Everything
"Robin Williams as the genie in 'Aladdin.'"
- Badit_911
"Robin Williams in just about every role he ever played."
- idrinkandsleepate
"Still miss the joy he brings to every movie."
- arootdesign
"Make It So."
"Sir Patrick Stewart as Captain Picard."
- Striving_Stoic
"Or Charles Xavier, for that matter."
- Brvcx
So Justified
"Sigourney Weaver as Ellen Ripley."
- SuvenPan
"Smart cat lady no one listens to. Everyone dies because no one listens to the smart lady. She survives with her cat."
- darthlorgas
"I love her so much in 'Aliens.' She's so mad and she's godd**n right to be!"
- Iirima
Breaking... Compliments?
"Bryan Cranston as Walter White."
- DDKLondon
"After 'Breaking Bad' ended, Anthony Hopkins sent a message to Bryan Cranston, telling him that his portrayal as Walter White was some of the finest acting he had ever seen in his life."
"Coming from Anthony Hopkins, that is one h**luva compliment."
- 2donuts4elephants
An Unforgettable 'Cast Away' Performance
"The Wilson volleyball as Wilson."
- 9penguin9
While there are surely countless performances anyone could name as good, there are only some out there that could be deemed as irreplaceable.
How fortunate we are to live in an era when so many of those performances are available to watch at the same time.
We all have our favorite movie stars, whose presence alone is what leads us to see certain films.
However, even the greatest actors aren't immune to delivering some sub-par performances.
Particularly, when they found themselves in roles for which they were less than ideally suited.
Indeed, Kevin Coster is anything but authentically English in Robin Hood: Prince Of Thieves, nor do Leonardo DiCaprio or Cameron Diaz sound convincingly Irish in Gangs of New York.
Mickey Rooney playing a Japanese man in full yellow-face, hitting every racist stereotype possible in Breakfast at Tiffany's being among the most infamous examples of miscasting.
Redditor Upstairs-Paper-2079 was eager to hear cases of actors finding themself in a role for which they were not at all suited, leading them to ask:
"Which actor was truly miscast in a particular role?"
Who Says Wizards Can't Be From New York?
"Ray Liotta in the 'Dungeon Siege' movie."
"He plays an evil wizard and he literally just looks like he walked off the set of a gangster movie like 'Goodfellas'."
"It's pretty hilarious."- nvaughan81
Yellow Face Is Never OK...

"John Wayne as Genghis Khan."- Spodson
"Mickey Rooney as Yunioshi in 'Breakfast at Tiffany's'."- nobodysbestfriendd
Sadly Not At All The Worst Thing About This Movie...

"Gary Oldman as a dwarf in 'Tiptoes', also starring Peter Dinklage."- B0BA_F33TT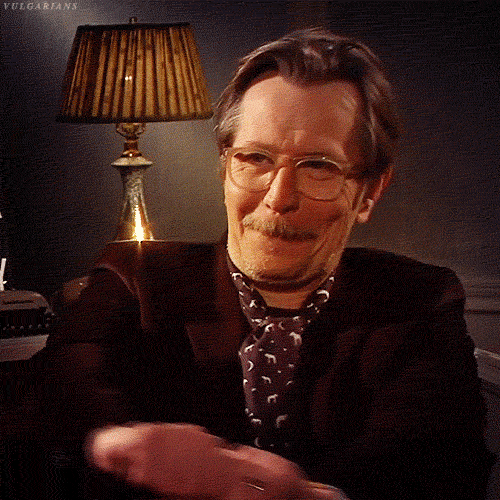 Giphy
Even Fictional Actors Can Be Miscast...
"Vincent Chase [from Entourage] as 'Pablo Escobar'."- snailwitch11
"Tugg Speedman [from Tropic Thunder] as Simple Jack."- Anal_Punisher69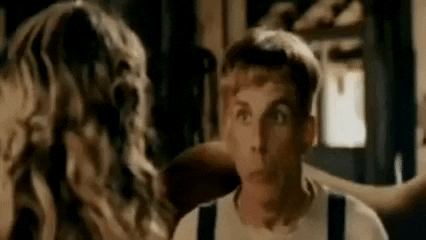 Animated GIF
Giphy
Someone Needs To Choose Their Roles More Carefully
"Mark Wahlberg as Sully in the 'Uncharted' movie."- solarShep
"Mark Wahlberg in 'Transformers'."
"The buff guy from Mass is an inventor in Texas?"- DrugsRBadMan
Making The Villain As Good Or Better Looking Than The Hero Is A Choice...


"I think of Marwan Kenzari as Jafar in the new 'Aladdin'."
"Jafar was a creepy, old man and they cast a handsome younger man."
"He was not at all intimidating, I don't feel they gave him very good lines."
"Someone early on had made a joke that the poster for the movie looked like a porn parody and I couldn't get that out of my head whenever I saw Jafar."- jorbal4256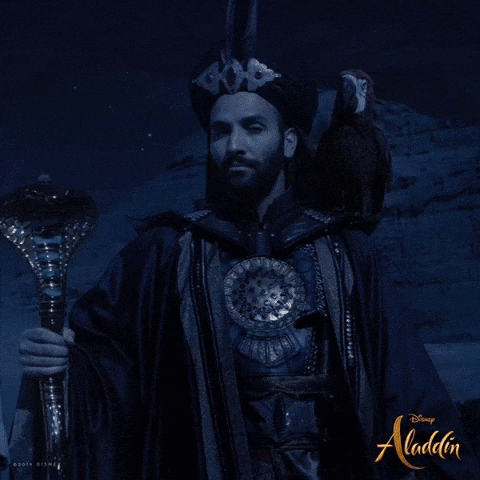 Giphy
But How Do You Really Feel?
"Steven Seagal as an action star."- sealox
Didn't Have Much More Luck As Batman...
"Ben Affleck as 'Daredevil'."
"The script was bad and that can take a lot of the blame."
"However Affleck still moves around like his spine is fused, while trying to portray one of the more nimble characters in marvel."- apandarelic
Best Left Forgotten
"Almost the entire cast of the 'The Last Airbender' movie."
"I agree that it could've made a decent movie if it wasn't for M.N.Shyamalan as director, but Idk."
"I found the whole bending and the effects were actually not bad (except fire bending that looked awful to me) and I also liked the soundtrack."
"But compared to the nickelodeon show it's..well..can't be compared."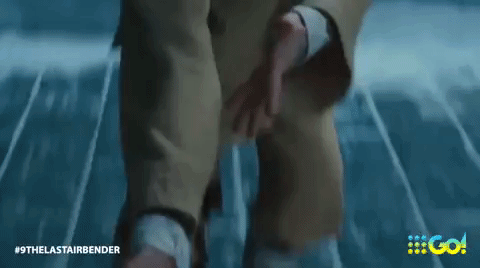 Giphy
The World Was Definitely Not Enough To Justify This Casting...
"Denise Richards, the nuclear scientist in that James Bond movie."- jomarthecat
"Paul Rudd as the a**hole husband in Night at The Museum."
"If you watch that movie while imagining that Ben Stiller and Paul Rudd's roles were reversed, it would be so much better."
"'Night at The Museum' is secretly a Paul Rudd movie."- rh3toricalanswer
Impossible Shoes To Fill... But Someone Could Have Filled Them Better...

"Vince Vaughn as Norman Bates."
"But only a complete nutter would remake Psycho in the first place."- TaxApprehensive3051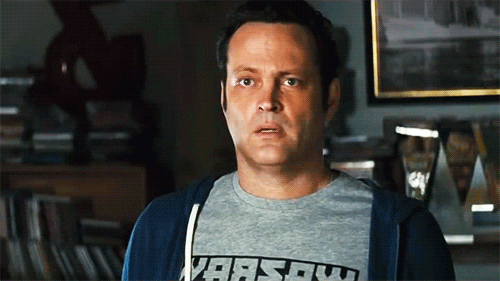 Giphy
Sometimes, a script is just so good, that an actor simply isn't able to say no.
Despite knowing how wrong they are for the role.
But it's a sign of integrity when any actor knows their limitations, or what's right, and passes on a role knowing there must be someone better suited for the part.
...Seriously though, were there really NO English actors available to play Robin Hood?....
Some of the best comedians of all time have passed through the doors of Saturday Night Live over at New York's Rockefeller Plaza, and many of them have gone on to achieve superstardom.
Some of the comic legends of the 1970s include Dan Aykroyd, John Belushi, Gilda Radner, and Chevy Chase, while the 80s saw Julia Louis-Dreyfus and Eddie Murphy.

Cast members making star turns today include Kate McKinnon, Pete Davidson, and recently exited actress, Cecily Strong.

With so many greats that have made millions laugh over the years, people have their wide-ranging favorites.

Curious to hear from fans online, Redditor Nickster1619 asked:

"Who is the best SNL cast member of all time?"
Repertory cast members from earlier seasons get a shout-out.
Known For Eugene–The Anal Retentive Chef
"Quite possible! It's Phil Hartman."
– Jaoxpax
The Larry King And Burt Reynolds Impersonator
"Idk about the best, but Norm McDonald was always my favorite."
– Burgerpocolypse

Memorable Sketch
"Norm did a skit where he played a police sketch artist who wasn't any good at eyes or hair so everybody had a giant hat and sunglasses. It was a rip on the Unabomber sketch with the hood, bandana and glasses. It was so dry and hilarious."
– tuenthe463

Best Weekend Update Host
"Norm was by far the best weekend update. No question. Seth Meyers and Tina Fey were second. I'm a big fan of Michael Che because I've been following him since he was doing stand-up. Who else? Dennis Miller, meh. Collin Quinn, I like the guy but he wasn't my favorite weekend update by a long shot. Norm was the perfect person for that gig."
– arcaneresistance
The "Beverly Hills Cop" Star
"Eddie Murphy. He carried the show when he was on it, and it probably would have been cancelled if he wasn't there to do so."
– ovid10

Iconic Characters
"Seconding! Murphy was at a career peak during his time with the show, and his characters - Gumby, Mr. Robinson, Buckwheat - were iconic."
– Brilliant_Tourist400

The Church Lady
"Dana Carvey was incredible in his time."
– Iwannascream2

The 2000s boasted these greats.
Now Starring In "Barry"
"Bill Hader"
"I dont really watch a lot of SNL so my knowledge is limited. He just always appeared to be having a really good time on the show and he's one of the ones who could make me laugh sometimes."
– adios-b*tchachos

The Giggles
"I loved it when he'd get the giggles at something he was going to say and he couldn't deliver it because of his laughter. That was as good as the joke."
– opossumonmyporch
Love To The Ladies
"Gotta send love to my ladies, it's Tina Fey for me. Amy Poehler is also a goddess but I don't remember her as much until Parks and Rec. Also Kenan Thompson? He had such a long run!"
– __nothankyou__

Kiss Me, Kate
"Kate McKinnon. She is the most versatile cast member of modern times."
– Guest8782
Longtime Cast Member
"Gotta give some love to Kenan. He is often the center and driver of the sketches. So consistent and has been there so long now."
– Naes422

No one made me crack up harder than the great comedy legend, Gilda Radner.
In 1975, the SNL alum was one of the original "Not Ready for Prime Time Players"–the freshman cast of the show's first season.
A character of hers I'll never forget was the know-it-all Weekend Update advice expert, Roseanne Roseannadanna. YouTube clips of her hilarious turn as the wacky consumer affairs reporter show her comedic timing and delivery brilliance.
Unfortunately, Radner left us too soon in 1989 having died from ovarian cancer. She was 42.