After we've watched a movie, it can be difficult to imagine the film as a project that took months or years to finally culminate into the product we see at the theater or on our television.
But it was built and hacked together, piece by piece.
​First, it was an idea, then maybe a sketch in a journal, then some dialogue made it to paper. Eventually, it was written, money was raised from a production studio, and a crew was hired.
And of course, actors were cast to portray the role.
Often, we leave the film unable to imagine anybody else playing the characters we just witnessed. What once only existed as a script, stuck in the world of words, has become forever connected to flesh and blood people.
Sometimes, though, those flesh and blood human actors feel so misaligned for the characters they're meant to play that we can conceive of the film before it was acted and shot.
And frankly, we can see where they went wrong.
666Fu**ThEwOrLd666 asked, "What actor/actress was completely 100% wrong for the role?"
Sometimes it comes down to physical or personal essence. Especially when the film adapts source material like a book or well-known story, audiences have a very clear image of characters in their heads.
Upending those images can be a disappointing shock.
Leadership Evaluation
"Colin Farrell as Alexander The Great. As one of my old University professors once said, 'I wouldn't follow that guy to the end of my DRIVEWAY.' " -- thecyberbard

"You can't talk about Oliver Stone's Alexander without mentioning that the mad man has 4 different directors cuts of the film" -- Preparation_Asleep
Too Cool 
"Joel McHale as Roy in the ill-fated US remake of The IT Crowd."
"We want a scruffy and misanthropic IT nerd, so let's get an actor known foorrr... charisma and confidence? OK."
-- lucklater
Lean, Yes, All the Others? Not At All
"Why the fu** was Jessie Isenberg cast as Lex Luthor of all fu**ing things"
"All depictions of him are of a tall, bald, and lean businessman"
"No disrespect for the actor, I'd take such a high paying job too, but whoever thought of casting him is a clown"
-- Iperovic
What Could Have Been 
"Two that come to mind but weren't cast were in Lord of the Rings. Sean Connery was offered the role of Gandalf but turned it down because he couldn't understand the script."
"Could you imagine how bad of a casting decision that would have been now that we've seen Sir Ian McKellen in the role? Or Nicolas Cage as Aragorn?"
-- joshuabeebe
Shrunken Jack 
"Tom Cruise as Jack Reacher. Reacher's supposed to be 6+ feet tall, 240+ pounds, basically a brick sh**house of a man. And someone pulling the strings said yeah, that totally sounds like Tom Cruise to me!" -- sandrodi
"Tom Cruise as Jack Reacher. If you've read the book he is the exact physical opposite of the character as written." -- gardengnome15
Other casting decisions verge on the problematic. White people are cast to play non-White characters and figures.
The result feels ethically icky and just plain bewildering.
How Was That Necessary 
"Jon Voight as a snake hunter in Anaconda is fine......but him as a PARAGUAYAN snake hunter?.....just......why lol" -- birdperson_012
"Because he learned his accent from his maid. Who was probably not even from Paraguay."
"Fun movie, but he was ridiculous in it" -- shaft6969
Not the Face I Picture 
"John Wayne as Genghis Khan (The Conqueror). That is just wrong on so many levels, I don't know where to start." -- ceallaig
" 'Hello TARTAR WOMAN. I AM TIMOGEN...pilgrim' " -- Skrivus
Others not only criticized a casting decision as it happened, but proposed their own alternative. These fans had full confidence in their grasp of the character.
Just a Tease 
"Jafar in the new Aladdin. He wasn't believable or menacing and way too young."
"Plus for much of his screen time he's standing next to Navid Neghaban, who would have been a MUCH better choice."
-- Larrik
A Clear Alternative 
"Kevin Hart as Roland in the upcoming Borderlands movie. Everyone who knows anything about Borderlands will agree with me."
"Terry Crews should be playing Roland. He's big, has comedic chops, and can play the no-nonsense straight shooter BADA** when everything else is wild."
-- Dekklin
Missed Opportunity 
"The actress who played Jene Grey in the new X-Men movies. She couldn't carry the role at all and it really dulled the Dark Phoenix storyline."
"It's a damn shame because they had Jessica Chastain in the movie and she would have been excellent cast as Grey/Phoenix."
-- mkjones
Unfortunately, we'll be dealing with poor casting decisions like this for as long as movies continue to be made.
The confluence of the big name actors of the day and the films produced in that same moment can tend to stick square pegs into circular holes.
Want to "know" more? Never miss another big, odd, funny, or heartbreaking moment again. Sign up for the Knowable newsletter here.
Keep reading...
Show less
Be it a novel, play, television show, or movie, it has a protagonist.
Because, frankly, it needs one. The main character provides the lens through which we watch the action, and their emotional journey through some conflict is what drives the whole plot.
But let's face it, the main plot isn't automatically the audience's favorite part of the story. Humans being humans, we love animated people full of relatable quirks and entertaining outbursts--true characters.
And sometimes, the creator of the story has far more freedom with side characters whose every experience won't chaotically veer the plot off into different directions every second.
Nonetheless, we often walk away most thrilled by those side characters above all else.
Necessary-Spinach 182 asked, "What side character deserved more spotlight than the main character?"
Think back to your favorite movies and shows. Can you recall a character that really stole the show for you? For me, it's without a doubt Cameron from Ferris Bueller's Day Off.
His relentless anxious fidgeting is the closest I have to a spirit animal.
Want to "know" more? Never miss another big, odd, funny, or heartbreaking moment again. Sign up for the Knowable newsletter here.

Keep reading...
Show less
Art is subjective. We all don't agree on what is a superlative and what is not. So when it comes to judging acting and thespians it can be difficult. Some people are decent and entertaining because we enjoy their same old shtick. But you can't all that range. Some actors make a brand and a fortune playing the same part on repeat. It's not a sin but it's also not... "Oscarworthy."
Redditor
u/HotfoxK
wanted to discuss the thespians that seem to repeat performance by asking....
What actor is the most guilty of playing the same exact character every film?
Same Ole Chuck
Charlie Sheen could only play characters named Charlie or he wouldn't respond on set when called upon.
He basically plays the role of charlie sheen, the drunken son of an actor.
Woody
Seems to me Woody Allen is always the same person in every movie, himself.
Even when Woody Allen himself isn't cast in one of his own movie, there's still a "Woody Allen" character with his exact same mannerisms portrayed by another actor or actress.
The Hart
Kevin Hart.

The Rock and Kevin Hart always play themselves, which is why I actually kinda enjoyed the "Jumanji" remake because they were actually forced to play a role and it made the comedy land more than their normal stuff.
Jason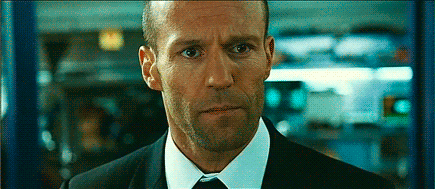 jason statham GIF by 20th Century Fox Home Entertainment
Giphy
"You know what you're getting with a Jason Statham film. He will beat people up. He will crash cars. He will do an unconvincing American accent." - The Guardian (2015).
Jeff
I love watching the dude, but Jeff Goldblum is Jeff Goldblum in every role I've ever seen him in. From Jurassic Park to apartment hunting commercials.
He was asked in a recent interview about this - about always playing "Jeff Goldblum," and whether that bothered him as an actor.
He said, "No, and every year I get better and better at it."
Angst Girl
Michelle Rodriguez has never been anything other than an angsty tomboy.
The only time Michelle Rodriguez has changed was in the Resident Evil movie where she played a suburban, environmentally conscious pseudo-hippie.
Though she also played another character in the same movie which was basically Michelle Rodriguez.
The Norris Way
Years ago, I said Chuck Norris was the absolute worst. He could have the exact same facial expression if you told him his wife died or he won the presidential election. The man cannot emote to save his life.
He's from a time when people wanted serious cowboy types, weaning off westerns.
Tim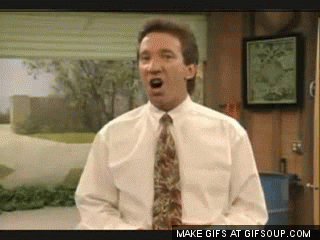 Tim Allen GIF
Giphy
Tim Allen is basically just playing himself in every thing. Only role that's a little different is Buzz Lightyear.
Steven Then and Now
90's Steven Segal: "Hey, imyourzer0, I heard you were running your mouth about me. Think you're a tough guy, huh? Oooh, big tough guy here in front of your internet buddies. Is that it, huh? Let me tell you something: You're just a big wussy. You're some wannabe tough guy who's actually a little b**ch. So why don't you put on your little dress and sing us a song? You know what? Let me help you hit those high notes."
Breaks imyourzer0's wrist.
2020 Steven Segal, from his living room easy chair: "Mumble, mumble, wheeze, imyourzer0, mumble, tough guy?"
In an entirely different place (probably Romania), a slimmer, younger stunt double with his back turned to the camera breaks imyourzer0's wrist.
Just Izzy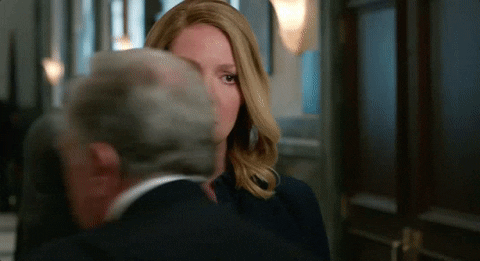 katherine heigl eyeroll GIF by CBS
Giphy
Katherine Heigl. Frazzled, neurotic, hot girl who has life thrown at her in a way that causes her to take a step back and calm the hell down.
Want to "know" more? Never miss another big, odd, funny, or heartbreaking moment again. Sign up for the Knowable newsletter here.

Keep reading...
Show less
Meeting your idols and favorite artists is a slippery slope. We always seem to forget that they are just normal people, who just happen to live fabulous and glorious lives; through the lens of the media machine of course. We don't know them personally, we just think we do. So it can be the greatest moment ever, or a soul crushing disaster when we finally come face to face with them.
Redditor
u/TheBreadMan42069
wanted to hear about the famous faces they've encountered by asking....
What celebrity have you met that was surprisingly nice/rude?
"no it's okay my darling"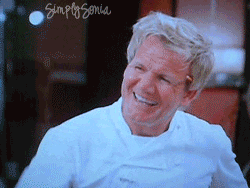 gordon ramsay masterchef GIF
Giphy
A lot of redditors mention Gordon Ramsay being lovely.
My godsister can confirm. She worked at a hotel restaurant in Cornwall where Ramsay vacations at regularly. She was so nervous she spilt something but he just gave her a really fatherly warm smile and went "no it's okay my darling" and continued on with his conversation.
When I was a kid, my family took a trip to London and we were shopping in Harrod's. Being the kid I was, I was running around while my parents shopped. I ran up to this man, looked up and said "you look REAAAAAAAALLY familiar. Have we met?" And he flashes a smile and says "no, but I get that a lot" and then he walks off. My dad came right over and went "... you do realize that was mr bean you just spoke to right?"
Good Ole Louie....
Lewis Black is freaking awesome. I was in Vegas with some buddies Veterans Day weekend and we spotted him playing craps. I stood near him and watched because a) it's Lewis friggin Black and b) I've never played craps so I had no idea what was going on. He noticed me, asked if I knew how to play. I said I didn't and he immediately spent $200 teaching me how to play craps and wouldn't let me put any of my own money down since I was learning.
We chatted, he asked what we were doing in Vegas and we mentioned celebrating the Marine Corps birthday and Veterans Day. He thanked us profusely for our service and asked if we wanted tickets to his show the following night. I'm a bigger fan than my friends were so I said yes I'd love to come see his show. He said he would leave tickets for me at will call. My sister met up with me the next day and we were super pumped about the show, but joked that it was too good to be true and there wouldn't actually be tickets waiting for us.
Sure enough, Lewis Black is a man of his word and left me four free tickets at will call, and not only that but they were good tickets, like third row center. He put on a great show and I will forever enthusiastically support him. He made great conversation, was patient and kind teaching me to gamble on his own dime, and kept his promise of tickets for me. A+ guy, despite his angry ranting comedic style.
Opposites....
I met Leonard Nemoy at different times. Leonard was incredibly cool. He was giving a talk at the place where I work and we all knew he was coming so we sat at a table outside near the entrance so we could see when he arrived. His security people led him from the car to the building and we said hello as he passed.
They took him inside to a private green room to relax before he went on. To our surprise, after the handlers dropped him off at the green room he came back outside, sat down with us and just hung out, we talked about food and cool places to see nearby. We just chatted like he was one of the crew. Class act guy. One of the neatest celebrity encounters I've had.
Oh course he is....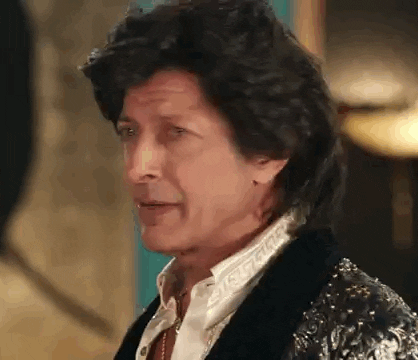 sexy jeff goldblum GIF
Giphy
I don't think anyone one would be surprised that Jeff Goldblum is nice, but I can attest to it.
I was an extra in a movie with him. When he arrived on the scene, some nasty film crew woman was screaming at us not to bother him or ask for his autograph (which none of us had done). He must have heard her, because he turned right around and came over to talk to us.
Movie Marathon
Back when they were filming Lord of the Rings all the hobbits: Elijah Wood (Frodo Baggins), Sean Astin (Samwise Gamgee), Billy Boyd (Peregrin Took), and Dominic Monaghan (Meriadoc Brandybuck), came into my mom's video store and wanted to rent all of Peter Jacksons movies. They were so excited to have a movie marathon I thought it was super cute.
Edit: They were nice. :)
Hey Girl....
Paris Hilton - I didn't meet her in person. But I worked for an airline answering phones as a supervisor. She called in to change her itinerary on New year's Day years ago when she was very much in the public eye. It would have been about 3:00 a.m. where she was, and I could hear the party going on in the background. She was my very first call of the morning where I was on the east coast. 7:00 a.m.
I was hungover as hell, and in no mood to be at work. She was absolutely the nicest person to deal with. She was really sweet and patient, she made small talk while I changed her reservation and seemed genuinely kind. I was pleasantly surprised.
Hey Hugh
Its pretty well established that he's nice, but Hugh Jackman is one of the nicest human beings I've ever encountered.
A friend of mine went to the premiere of X-Men Origins Wolverine and they camped out by the theater, he said he woke up and he was told that Hugh Jackman had bought everyone who camped breakfast. It was a little breakfast sandwich and an orange juice I believe, he also said there was at least 100 people there.
Staying Fresh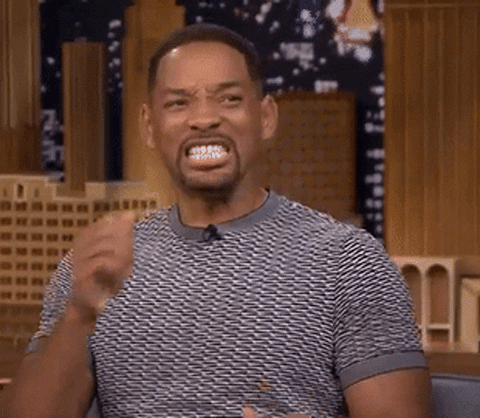 Will Smith Applause GIF
Giphy
Will Smith
I worked a private event for him a couple years back. He made sure to thank each and every employee when he arrived and before he left. He had the best manners and was in such a jovial mood, joking around with the staff. Great guy.
Wicked Nice
Met Vincent Price when I was a kid. He was speaking at the college where my parents worked and since our house was next to the auditorium we usually hosted the meet and greets. I was only supposed to be allowed in with the grownups long enough to say hello but when I blurted out how much I liked scary movies he stopped to talk. He was extraordinarily patient and kind to a nine year old kid who just wanted to talk monster movies and show off his monster dioramas.
Good AL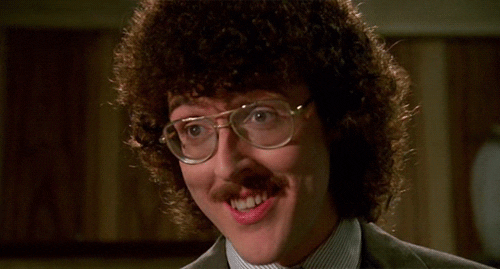 weird al yankovic stare GIF
Giphy
I work in the film industry.
Weird Al is insanely freaking nice. Like, you ask him for a photo and he'll make a 10 second video for your dad nice.
Want to "know" more? Never miss another big, odd, funny, or heartbreaking moment again. Sign up for the Knowable newsletter here.

Keep reading...
Show less
What do you think it would be like to be the child of a celebrity?
How about the cousin or the parent? It's almost weird to think of actors as anchored to the world by family since they bounce from project to project and from person to person so easily.
Still, their families exist. And they must feel some kind way seeing them everywhere.
u/Flightwhite09 asked:
Here were some of those stories.
Keep reading...
Show less