Don't do it.
After reading this, you're going to consider calling up your mom or grandfather and ask them if any of the stuff that's happened to the people in the following stories has happened in your family. You'll feel it, gnawing in the back of your mind, to find out the truth, so you can "feel better."
You won't. Don't do it. Otherwise, you might find out your ancestors were capable of some horrific acts.

Reddit user, _Mitnix_, wanted to know what your family is hiding when they asked:
"What's your family's darkest secret?"
Deathbed confessions seem like a good idea to the person on the way out of this world, but they definitely leave behind a devastating crater of emotions and bad thoughts.
Can't Wait For The Body To Get Cold
"My dad's dating the boss of a nursing service who was at my mum's deathbed. They had an affair beforehand. She's still married and wants to wait at least three years more to break the news."
miletastar
Lotta Deathbed Confessions...
"On my father's deathbed, he revealed that his best friend since kindergarten had actually been his half brother. His father had an affair with the housekeeper after his mother became disabled."
Tremolat
"Omg that is so crazy. When did he find out?"
Silly-Tourist7703
"I had been disowned, so he didn't want me to visit in the end; I got the revelation second hand. He mentioned it to my son (among other confessions), but follow up questions weren't asked. Dad was the last survivor of his generation, so there wasn't anyone else who could corroborate. I never met my paternal grandparents nor have any pictures of them or of my dad when he and "friend" were young. I remember dad's friend visiting many times while I was growing up (he lived at the other end of the state) and they were really close. My mother remains dubious, but it would be one of the lesser oddities of dad's past."
Tremolat
Are You Who You Really Say You Are?
"When I was just a little baby, a tsunami hit my home country, which messed with the sh*tty third-world government data system (or so I was told) and deleted the "real me" from existence. It wasn't until my mom decided to raise my @ss in the U.S. that I finally got a legal name and birthday, both of which were changed in the process of moving."
"I was 7 at the time and have since been living under this makeshift identity, but the fact that I was hidden from the government that long amazes me. If you ask me, though, she missed her chance to raise an undercover and very personal hitman."
Ok_Bad_8328
Wait For It...
"My Great, Great Uncle allegedly ran an illegal abortion clinic in the early 1900's out of a barn on the property my parents now own."
"Supposedly he would perform operations in the barn (which still stands today) using crude tools and coathangars, then toss the remains in a seasonal spring so the bodies would disappear underground at the end of the rainy season."
"To be fair, i've never seen any actual evidence this is true, just rumors in my family and the occasional mumblings around the older folks in the town I grew up in. The spring where the remains were apparently dumped was blasted with dynamite in the 30s and used as the town garbage dump for the next 40 years, and the barn was abandoned and left to deteriorate a long time ago, so any remaining evidence is long gone."
"Also, my Great, Great Grandad probably murdered my Great, Great Grandma. She mysteriously disappeared while they were out on a walk together after he had spent the day beating her in front of my Great Grandad. Her body was never found."
SugoiBakaMatt
Do any of us really know our families?
Because with family like this, you'd probably choose anyone but them to spend birthdays with.
When Your Grandad Is The Literal Worst
"My grandad has 7 kids with 3 different mistress while married to my nan. My cousin is actually ualy my mom's half brother. He would hit her if she spoke up or said anything. My grandad told my family hen my nan fainted in the kitchen he watched TV for around 20 minutes before she woke up, when she woke up she begged him to take her to the hospital but didn't want to waste fuel so he called his friend who took around 20 minutes to get to their home so the could drive to the hospital. My nan died on the way to the hospital."

"We don't know which friend drove them to the hospital nor which hospital they drove to and her cause of death is still unknown. This happened around 6 months ago and it still hurts. He lied about how my nan died before her funeral and told his kids including my mother to get over it. He stole part of the money for her funeral and spent it on his mistress. No one talks to him he is an absolute piece of sh*t. He was so flippant at the funeral. His wife of 40 years died and he doesn't care. My nan refused to leave him as she loved him even though he cheated. He is a despicable piece of sh-t."
Tintedboy
So Crazy It Had To Be Publicized
"My 11 year old cousin got pregnant, then was in Dr.Phil's trash tv show. Her aunt adopted the baby, and 12ish years later they haven't told her any of this. She's seen pics of her mom from when she was a kid and said she doesn't remember taking that picture. They look identical."
ambsdorf825
"What happened to your cousin?"
Its_0ver
"She's got a job and is doing ok as far as I know. She doesn't have any more kids. She wants to see her daughter, but can't. I'm not very close with that side of the family though."
ambsdorf825
Maybe next family party, when mom and auntie ask if anyone wants to open up the wine, tell them only so long as the secrets stay just that.
Secret.

Want to "know" more?
Sign up for the Knowable newsletter here.
Never miss another big, odd, funny, or heartbreaking moment again.
Keep reading...
Show less
We don't talk about Bruno... and all of the other crazies in the family.
Maybe that is why that song struck such a chord... we can all relate to family secrets and family crazy.
Even though every generation has gotten a little more open and willing to discuss trauma, we still have a long way to go.
There is something to be said for not airing out all of the dirty laundry.
Everybody doesn't have to know private business.
Redditor istrx13 was wondering things families don't talk about...
They asked:
"What is the 'we don't talk about that' in your family?"
I'm not getting into my family. You'll have to wait for the play.
The 30s...
"My great aunt was a nurse supervisor at a mental hospital back in the 1930s. She fell in love with a patient who was being evaluated to stand trial for murder. She helped him escape and they went to Florida to hide out. But they were eventually found and the guy was put on trial and got the chair. My aunt got off easy, but she moved far away and rarely came home."
p38-lightning
he didn't make it...
"The brother that was born between me and my first sister. It was my mothers second child. Apparently he only lived about 3 days. Neither my mom nor my dad ever wanted to talk about it much. My sisters and I both have seen the birth certificate, which my parents kept."
"We also know there were about 3 years where they waited before my mom became pregnant with my sister afterward. Both of my parents are deceased now and to be frank, I think I only got about a paragraph of conversation about it, ever, from either of my parents. Just a, 'he didn't make it.'"
"It's not creepy or some strange thing, it's just sad. You can tell it affected them both very powerfully, especially to go the rest of their lives and not really share it with current and future children they had. It must have been horrible."
suddenlyreddit
Now that she's dead...
"My mother's cult-induced severe mental illness, which caused her to viciously abuse her two oldest children verbally and physically, and forced my dad to have her committed to a mental hospital several times. Now that she's dead, we still don't talk about her much, lest she "come back from beyond the grave" and continue her lunatic ways..."
LusciousLennyStone
"drama"
"That I have been in contact with my birth family. My older brother and I are both adopted, but he has publicly stated that he has no intention to contact his own birth family, because, he feels that it would be disrespectful to the parents that have raised us, like, why mess with a good thing?"
"So, I've never told him that I did it. My husband also didn't think I should contact them, he was concerned that there would be 'drama.' I keep in touch with some of my birth family mostly online and so far there's been no drama."
Relevant_Proposal_63
Hey Stud
"That my late uncle was a gigolo. Only my father and I know the truth."
KazumaWillKiryu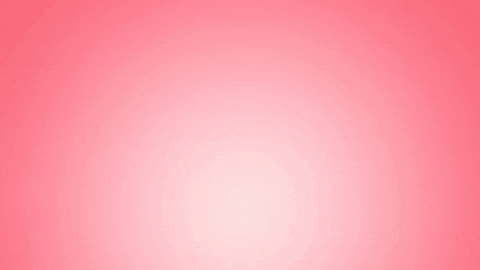 rose love GIF
Giphy
Now being a gigolo has got to be a great story. Tell us more...
"always is right"
"My 'always right' aunty got proven wrong for once and rather than just accept it, she ghosted the whole family except for her immediate. Sometimes I talk to my cousins and always ask how wrong Wendi is doing?"
-AntiVegan-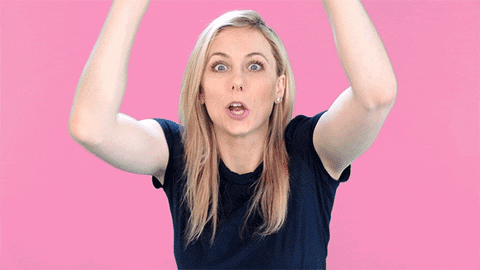 Iliza Shlesinger Ghost GIF by Iliza
Giphy
"silver fox"
"How my uncle, whom is a single, 'silver fox' (so my grandma calls him), multimillionaire, executive of one of the big 3 car companies is secretly gay. We ALL know except grandma, that's why we don't talk about it. He also has no idea that the whole family knows."
laurmichele
All the Feels
"Sex, love, anorexia, emotions in general."
Constant-Memory-1069
"Mate, literally same. My parents are the most emotionally unavailable people I have ever met. It's not really their fault bc my entire family is cooked mental health wise, but damn."
"I'm convinced it was a huge contributing factor to my anorexia diagnosis. Lots of emotional turmoil but I wasn't taught how to talk about emotions, wasn't even really exposed to emotions, and no one to talk with about them anyway. Only way I could signal to the outside world I was not OK was starving myself, I guess. I'm ok now. Hope you are also ok."
Soggy_Biscuit_
Crazy Woman
"My cousin who is absolutely crazy. Got an abortion because she hated the guy, got married to him a few months later and started a family (they have 3 kids who are demons)… they moved out of state but she started coming back home once every few months to drop off the kids at her parents and then go on a bender and basically live in a motel for a few days."
"Then the divorce came, she married one of the guys she was banging on the side, got divorced again after cheating on him with husband number 1… now she's dating her drug dealer. Again she still has custody of her 3 kids."
Old-Air1062
Whoops...
"I was a complete accident. They found out at the wedding and I'm pretty sure my Christian grandparents weren't happy. They've only talked about it a few times."
AHorrorFreak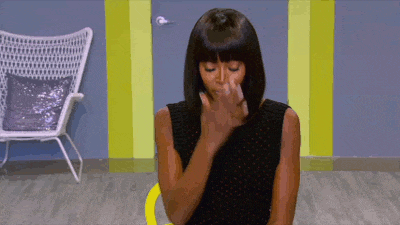 Pray I Hope GIF
Giphy
Oh my Granny...
"My grandmother had a secret divorce 3 years before my mother was born and a year before she married my grandfather. She never told anyone about it, we are even unsure whether my grandfather knows, but my mother only found out after doing family research and finding her maiden name on a divorce court document. The files are still sealed as well so unless we apply for access we won't know why the divorce occurred. And no, we have never once bought this up to my grandmother."
DryIntern1
32 Now
"My dad's horrible rage. He has huge blow ups, and the next day acts like nothing ever happened, a trait he passed down to two of my sisters. It's been like that as long as I can remember. And I am 32 now. That, and my parent's addiction to gambling that kept us below the poverty line my entire childhood, despite them both making good money."
"I can literally remember days after my mom would get paid, asking if we could get some groceries, and her having no money at all. I always just thought we were super poor when we were younger, but when I was in high school, and started making my own money, I caught onto it."
SprinklesRevenge
"Baby I can't help you."
"How I was forced to marry my second cousin at 16, and when I finally couldn't take it anymore when I was 23. I called my Mother begging her please let me come home he is gonna kill me, actively beating me as we are on the phone, all she could say was 'Baby I can't help you.' Then she hung up on me. Thankfully I made it out alive, nearly a decade later living a completely different life as a new wife and Mother."
Its_Mayor_Lilith
extensions...
"Me and my adoption. I'm not considered a part of the family because I'm adopted. My dad accepts me, But not my extended family and definitely not my siblings."
elanrach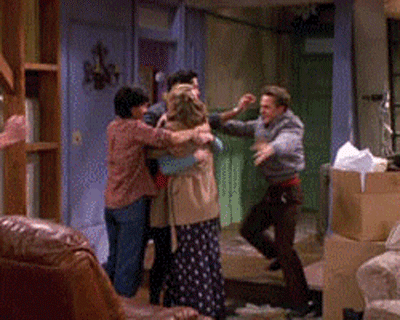 family GIF
Giphy
we don't talk about that...
"My mom consistently refused to come with me to therapy to talk through our past together. Dad died when I was 7, she got too comfy with a bottle and turned abusive and neglectful. She wants a happy family now that she's remarried. I'm left physically disabled, with CPTSD."
"Our constant tension was so distressing that it lead to my health declining to a dangerous point multiple times. I cut off contact 2 years ago. She pretends like i never existed now, same way she did with my dad. So, the 'we don't talk about that' is...me."
berripluscream
Scrubs
"When my grandmother was in her 30s she tried scrubbing off a tattoo of her ex with Drano and iron wool. The only reason she stopped was because my aunt called the cops and she passed out from the pain. If you're wondering, no the tattoo isn't there anymore. She died 6 years ago."
crypt00l
"this night is over"
"My autistic uncle once let loose after a few drinks that he killed someone once with a gun. We all laughed. I saw his father's face go white. Then others did as well. Finally everyone did. He said 'this night is over' and we haven't talked about it since."
SubwayMan5638
Struggles
"Doing good. Changing your life to not struggle and live in poverty. I made changes to better myself and since been excluded."
bearded_chubbyman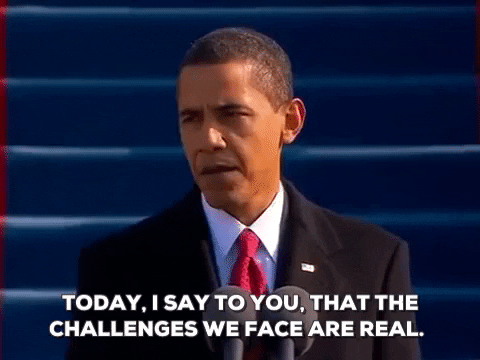 barack obama challenges GIF by Obama
Giphy
Goodbye
"My dad went kinda crazy when I was a teenager. Cheated on my mom, beat the crap out of me, drank constantly. This lasted for about a year. By the time that I was grown and out on my own, it had stopped. He was back to the dad I knew as a little kid. Better even. We don't talk about it. He passed away in January. Despite all of what he did then, he was the best man I've ever known."
saintjimmy6661
Some secrets are meant to stay in the family and meant to go to the grave.
Want to "know" more?
Sign up for the Knowable newsletter here.
Never miss another big, odd, funny or heartbreaking moment again.
Keep reading...
Show less
*The following article contains discussion of suicide.
You know what the internet is really good at? Keeping secrets.
We super duper promise it's safe with us. No worries about it being screenshotted and shared around for randos to poke and prod at it.
No sir. Not at all...
Just in case, let's give these people the kudos they deserve for being brave enough to offer up their deepest, darkest secrets even their families don't know about.
Reddit user, Throwaway001937, wanted to know what no one else knows when they asked:
"What's the most disturbing secret you are keeping from your friends and family?"
Before we get too serious, let's have a teeny bit of fun.
The Mystery Will Live On For Forever

"Not so much disturbing, but I absolutely never want them to find out that I am the one in the family who draws little smiley faces in random spots for everyone to find."
"Everyone always accuses each other and of course I play along, but I am the one who does it lol"- Revolutionary-Mess21
She's Got It Going On
"I banged one of my mom's friends after mowing her yard."- SD-Caller
Snitches Get Stitches
"Mom believes my dad hired a private investigator and that that's who caught her cheating on him."
"It wasn't a P.I..."
"in reality, I was the one who caught her ON video and completely by chance"
"She'd come for blood if she was ever told the truth"- litken_chitle
Life is hard. Sometimes, it's harder for others. And sometimes it's so hard and situations so difficult you can't help but emotionally check out.
Don't Look. Don't Look.
"My second tour in Iraq we were in a nasty firefight when I felt something wet hit the side of my face."
"I knew the guy next to me had been killed but I was a little too busy to do anything about it."
"After it was done the corpsman came running over making sure I was ok, and I thought it was because I was covered in the guy's blood."
"Turns out one of the guy's eyes was basically dangling on the side of my helmet."- GlobeAnchor2004
Just So Very Tired
"My friends and family don't use reddit, so no throwaway necessary."
"Sometimes, I am passively suicidal."
"I am so f-cking tired of being alive, but I don't want to kill myself."
"1). I'm afraid of what happens or doesn't happen after you die."
"2). I don't want to hurt them like that, even if I am in a lot of pain."
"3). There's still some things I want to do, even though I do feel f-cking worthless/ugly/exhausted."
"As you can imagine I don't really have anyone to talk about it with, and I don't want to worry the people I love."
"It's a battle sometimes."- Darth_Titty-ous
Nothing Beyond Tomorrow
"I can't imagine the future."
"People ask me what my plans are and I just don't know."
"I have no chance of making plans."
"There's just no vision or hope or amount of wishing hard enough to try and plan or predict my own future."-Firestar-
Whatever your reasons are for not telling your family, we give you all the credit in the world for being honest here today.
Wishing For The End
"I have stage 4 breast cancer and a prognosis of stable."
"I could be here for years and years, doing my treatment and living my life."
"Not secret."
"I don't want to be a cancer patient for years and years."
"My treatment sucks and it makes me feel sick every day."
"My brain sucks due to chemo."
"There are some real cognitive difficulties."
" I had to give up a career I loved."
"I'm entry level call center from home now."
"I've been home, not going out to fun places, since March of 2020, because my immune system sucks."
"It's worth the risk to go to the doctor or my son's parent teacher conference, but not the bar."
"My secret is that every time I make a wish, I wish for the cancer to kill me faster."
"This existence, feeling like garbage and doing my call center thing so I can afford to feel like garbage, is disheartening and it sucks."
"I'm in therapy and an exercise program and I have hobbies, I'm doing what I can to keep slogging along, but damn."
"The 'I don't wanna' is strong sometimes."- insertcaffeine
Acting Out From A Past Experience
"When i was around 9-10 i did really bad things to my younger brother and i can't remember much of it but it was sexual, nothing below the waist."
"I still feel bad and I'm pretty sure me then thought it was okay because the same thing happened to me with someone older but it wasn't and I always feel guilty anytime I remember."
"I don't know if my brother remembers or not, but the trauma I caused makes me want to kms because I can't comprehend how i could do anything like that now."
"I just needed to let it out."- Avacado_toast23
When he refuses to let me go.

"I hope my ex gets what he f*cking deserves."
"I've moved on from his abused years ago, and engaged to someone who's literally the guy of my dreams."
"But there are days when I hope my ex's present girl would know that he keeps on stalking me."
"Or better yet, I hope someone hurt him as much as he hurted me."
"Because, he doesn't deserve the peace he's experiencing now."- LaLunaChan
An illicit discovery
"When I was 7, my family and my cousins, he was 6, she was 5, went on a vacation to this cool house by the lake."
"It was pretty big and we found out there was a locked basement, so naturally the curiosity led us to finding a bunch of keys in a drawer."
"Tried like 20 or 30 of them and suddenly one worked."
"We were looking through some boxes and found kamasutra books."
"We were intrigued by pictures in there and decided to try and 'pose' in the same way."
"I am 22 now, never spoke to them about that, I hope they don't remember."- yachuuuuuu
I just can't fight the urge
"I have been vaping constantly for about a year and a half and I am currently trying to quit."
"No body else other then the people I used to vape with know."- emjaveee
A dark childhood
"There are a few."
"When I was a kid there were 3 kids that lived in the same neighborhood as me."
"I had a crush on one of them and the other 2 weren't friends."
"I decided to write down what I hated about each of them and said things like 'jimmy thinks he is cool but he isn't he is actually stupid' and just scrawl you'd expect from a 4th grade kid."
"I randomly took the dog for a walk, which I rarely did being the lazy little sh*t I was, and dropped the notes in the letterboxes of these kids houses, I have no idea if they ever read them."
"But I can only hope their parents got to them first."
"At that age i used to do a lot of drawing and it usually involved violence and death, for example alien invasions where people were dead or aliens were dead too."
"It was all 2D and not that detailed."
"I didn't possess the talent required."
My teacher said '<name> should start drawing nicer things, but they are very detailed'."
"I also wrote sarcastic comments underneath her grades she gave me on homework."
"I used to call her names and say 'why isn't this good enough?'"
" When I got caught I was silent."
"My mum told me it was bad."
"I used to talk a religious teacher at my school and talk to him about porn and masturbation."
"He never abused me."
"But he was a manipulative old man because rather than do the honest thing and say 'This is too much' and tell my parents, he went along with it thinking he was doing gods work."
"Even one time, I ratted out on my mum who said I was acting like a d*ckhead and he rang her up and told her not to do that."
"Religion poisons everything."- jo_concerned
Groominng
"That a cousin, that is at least 7 years older than I (27 M[ale]) am, got me to touch her inappropriately when I was probably around the ages of 5-6."
"To be fair, for years I thought I had just had a dream where my cousin had me go upstairs to her room and 'play doctor', where she made me touch her."
"After telling my wife and roommate they told me I probably thought it was a dream cause I couldn't fully comprehend all that at that age."
"I still like that cousin and that's part of the reason I haven't told my family."
"I do think though that may be the reason I have some mental issues including an issue with being overly sexual from a young age until now."
"I'm also afraid that it was all a dream that my f*cked up brain came up with and that I would look like the biggest creepy big I brought it up."- AshamedLoan836
DIdn't cry at their funeral
"When my school bully died a few months ago, I was happy."
"People always say I'm kind, bubbly, smart, honest, hardworking."
"But I'm ashamed to say it."
"I even had intrusive thoughts about after and to be honest, it was the one time I wasn't bothered by them."- kiwimadi
Saved by a truly great friend.

"That after my dad went to prison for molesting and beating me, and my mom kicked me out of the house because she 'didn't want to be a mom anymore', I lived under a bridge while trying to finish high school."
"My mom's side of the family (affluent) disowned me because the situation was 'trailer trash', and my Dad's side disowned me because they believed my dad was thrown into prison for my 'lies'."
"I decided to commit suicide, and set aside a plan to OD and go into the woods by the bridge, and bury myself before I'd lose consciousness."
"I chose that because I knew my mom would be angry about shelling out money for my funeral, it wouldn't bother her about me not being here anymore."
"So I wanted to just take that financial burden from her."
"I'd already be buried so no point in a casket."
"I really didn't have anything to keep me here anymore."
"My short life had been full of so much pain, and I didn't want to see if there was any more waiting for me."
"What stopped me was I confided in my best friend about my living conditions, after it became obvious that I hadn't eaten in days, she shared her school lunch with me every day without making me feel bad about it."
"Later that day, my best friend came to the bridge I was at, with her Mom, and they took me home with them."
"I lived with them 'til I finished high school and got my own apartment."
"Life got better after that."
"I now am married with 2 children of my own, and am really happy I stayed in this world.
"I will forever be grateful for my best friend's family, and still see them til this day as the only real family I've ever had."- smeaglebeagle39
Hiding literal pain

"I started cutting again."
"They might notice from the scars, but didn't say anything."
"But honestly, the urge is so bad that I keep on feeling like I did not cut deep enough."
"I have no intent to kill myself, but lately I'm questioning whether or not I have the intent."
"Because how I'm functioning, is as if I do have it, but my brain says no."- SpicedDick
Cardinal Sin
"I am having a relationship with a Catholic priest for almost a year now."- grabtheapplepie
If you or someone you know is struggling, you can contact the National Suicide Prevention Lifeline at 1-800-273-TALK (8255).
To find help outside the United States, the International Association for Suicide Prevention has resources available at https://www.iasp.info/resources/Crisis_Centres/
Keep reading...
Show less
Secrets, lies, and betrayal. That is often the foundation of a family. We can go through life thinking our families are perfect and everyone loves one another, that's the training that keeps us from searching for the skeletons in the closets.
But our secrets will always find a way to break free. We may not even be alive to see the outcome, which is anti-climactic, but they will be out of the dark eventually. And once we learn what some loved ones are hiding, life as we know it can be obliterated.
Some secrets may best be buried. So be really sure you want to know everything.
Redditor u/mykirto wanted to hear about all the family drama they've been uncovered, by asking:
What is the most f**ked up thing you found about your family?
Want to "know" more? Never miss another big, odd, funny, or heartbreaking moment again. Sign up for the Knowable newsletter here.
Keep reading...
Show less
Parenting was just never going to be my thing. I just never had a yearning for. And that was just based on the basics of parenting.

Now when I hear tales about children and their disturbing behavior, I'm even more appreciative of my decision.
I've watched enough Dateline NBC to spot the red flags of a budding serial killer. No thank you, I already spend a fair share of time dodging adult psychos running around the streets.
I don't to sleep with one eye open because of a three year old.
Redditor u/Jayhawk_00 wanted to hear about the kids that maybe are just a little less perfect and little more creepy by asking:
Parents of Reddit, what is the most disturbing thing your child has done?
Want to "know" more? Never miss another big, odd, funny, or heartbreaking moment again. Sign up for the Knowable newsletter here.

Keep reading...
Show less