Secrets, lies, and betrayal. That is often the foundation of a family. We can go through life thinking our families are perfect and everyone loves one another, that's the training that keeps us from searching for the skeletons in the closets.
But our secrets will always find a way to break free. We may not even be alive to see the outcome, which is anti-climactic, but they will be out of the dark eventually. And once we learn what some loved ones are hiding, life as we know it can be obliterated.
Some secrets may best be buried. So be really sure you want to know everything.
Redditor u/mykirto wanted to hear about all the family drama they've been uncovered, by asking:
What is the most f**ked up thing you found about your family?
Want to "know" more? Never miss another big, odd, funny, or heartbreaking moment again. Sign up for the Knowable newsletter here.
Keep reading...
Show less
Parenting was just never going to be my thing. I just never had a yearning for. And that was just based on the basics of parenting.

Now when I hear tales about children and their disturbing behavior, I'm even more appreciative of my decision.
I've watched enough Dateline NBC to spot the red flags of a budding serial killer. No thank you, I already spend a fair share of time dodging adult psychos running around the streets.
I don't to sleep with one eye open because of a three year old.
Redditor u/Jayhawk_00 wanted to hear about the kids that maybe are just a little less perfect and little more creepy by asking:
Parents of Reddit, what is the most disturbing thing your child has done?
Want to "know" more? Never miss another big, odd, funny, or heartbreaking moment again. Sign up for the Knowable newsletter here.

Keep reading...
Show less
Siblings can be problematic to say the least. And as much as we love our family, they can be the most aggravating people any of us know.
The history of the bond and twisted relationships between sibs is long, complicated and chuck full of family fun.
I know by brother and I alone could fill an anthology. Imagine if we all put our stories together?
That's all anybody would talk about.
Redditor u/lew939 wanted all the siblings out there to share a tale or two by asking:
Siblings of Reddit, What does your sibling do that irritates you the most?
Keep reading...
Show less
Witt so many generations and people living entire, difficult lives, it's hardly surprising when a family's history includes a few shocking details.
Still, it can be quite mind-blowing when the juicy information first comes out. These sudden truths have a tendency to re-cast a once accepted element or family dynamic as a much darker, problematic reality stemming from an immoral event.
But at arms length, they're wildly fascinating tales.
Redditor AbsoluteHavoc asked:
"What family secret was finally spilled in your family?"
Many people shared family secrets that had everything to do with romantic relationships, affairs, and the parenting of children.
Often, kids get passed off to people besides their biological parents. And it stays hidden for as long as possible, but it always seems to come out.
Nowhere to Go With the Info
"My mother is kid #7 of 10. My aunt (kid #4) who was born in 1945 did her DNA and found out that she has a different father from everyone else. She was devastated. There was always rumor that there was an affair but nobody talked about it."
"She has so many questions but nobody's alive to answer her."
-- I_see_farts
A Long Journey Home
"Found out my grandma had a baby as a teenager and was forced to give him up for adoption by my great grandparents."
"40 years later he found us"
Shocking, But Not So Bad
"My cousin is actually my sister. Apparently my mom got pregnant really young and her much older sister adopted my sister and raised her as her own. It was actually an amazing moment when we found out."
"My cousin (sister) and the sister I was raised with and I are really really close. Just happened last year. We're all old now (I'm 50 and my cousin/sister is 58) so it's just a really neat thing that makes us all happy."
A Welcome Bombshell
"About a month ago, my mother-in-law's 88 year old sister revealed on her death bed that her husband's best friend was actually the father of all 4 of her children."
"Her husband was an abusive grade A jerk by all accounts. While everyone was shocked, no one was saddened by this news."
-- roo1ster
Christmas Blowup
"We went to my grandmother's for Christmas dinner like we did every year and my uncle drank too much, and kind of hinted that he had an affair with my mother. A couple of months and two dna tests later we found out my sister is actually his daughter."
"My dad never spoke to his brother again. And of course, my parents got divorced. And I needed a lot of therapy... and chocolate."
Other people discussed the ancestors who've engaged in some kind of criminal act. We'd all prefer to assume killers and thieves wouldn't be in our own family.
But they certainly can be.
A Strange Alibi
"My uncles are infamous criminals who killed multiple people."
"I thought they bred dogs."
-- keavyseancy
An Ongoing Shadow
"My grandparents are first cousin's... an uncle on the same side of the family is in prison for the assassination of a presidential candidate (family still says he was framed and is innocent)"
-- Cervesaz
What a Way to Go
"My great great grandfather was exiled and banned from Missouri for being a sheep thief" -- ksromo
"Does your family suffer a curse because of your no-good, dirty, rotten, sheep stealing great great grandfather?" -- perkcherp
A Fuzzy Past
"My great grandfather didn't die of cancer."
"He died from complications after being shot when one of his businesses was being robbed. Maybe. He also spent a lot of time in Atlantic City. He also had a lot of partners in the Teamsters and other unions in coal country. Also, everyone called him "smiling Tony' but his name wasn't Tony."
"He died in the 60s, long before my time, but when my great grandmother died 20 years ago, a very old guy showed up to the funeral in a white suit and all of the oldest people in my family kisses his hand. When I asked, no one knew who he was."
"My grandfather moved his family away from central PA in the late 60s and disconnected from all of this but, there it is."
-- Amenra7
So the next time you decide to put the time and effort into learning the stories of the ancestors who came before you, be prepared for the possibility that some shocking news comes along with all the quaint moments.
Want to "know" more? Never miss another big, odd, funny, or heartbreaking moment again. Sign up for the Knowable newsletter here.
Keep reading...
Show less
Remember when you were a kid, and you had that one top secret thing that you never told your parents? Well trust me, they knew what was up. Like, I may have told my dad that I was going out for a "midnight walk" when I was 17, but I was actually going out to hook up with someone from my drama class. He found out the truth really quick.
Parents always know, my friends. They may act like they don't to avoid your embarrassment, but they see everything. Keep that in mind next time you think you've successfully covered up that hickey with concealer.
U/BinaryPeach asked: Parents of reddit, what secret do your kids think they've kept hidden from you for years, but you actually know the truth?

When you're a little kid, sometimes covering up the truth can be a cute attempt at being a good kid. That changes real quick when you get older.
​Imaginary friends are real!
My poor sweet kindergartener confessed with tears in his eyes that his imaginary friend wasn't real. That he'd never been real. That he'd been lying.
I had a hard time keeping a straight face as he poured his heart out about the guilt that had been eating him alive for being a "lying liar who lied to his mom." Then I hugged him and fessed up that I knew.
We talked about his friend's baby brother who was almost 3 and had an imaginary friend Mickey Mouse.
Did he really think this baby was playing with Mickey Mouse when he had to go grocery shopping with his dad while his big brother played on the trampoline with my son? Did he think this little guy was a bad person for saying he and Mickey Mouse had ice cream and played games in his magic house just because he was jealous about not being able to stay and play?
We talked about how he created his imaginary friend when he was only 2. How he uses his imaginary friend to talk about things that were bothering him. Like when his dad went out of town for 3 weeks and he was scared he wasn't coming back and afraid his dad left because he broke some stuff while playing.
Oh how he squirmed to realize I knew he had been talkimg about himself and not his imaginary friend's family!
Anyways, it was a good talk. He seemed to realize it was okay to talk about uncomfortable or scary things using an imaginary friend and that I wasn't deceived or mad about it.
Since then, the imaginary friend has shown up a few times. Like when it got a love letter from a girl at school the same age and didn't love her back. Or when the "purple cat" saw another kid eat a bug on the playground and wasn't sure if he wanted to still be friends anymore.
Definitely didn't know that at all.​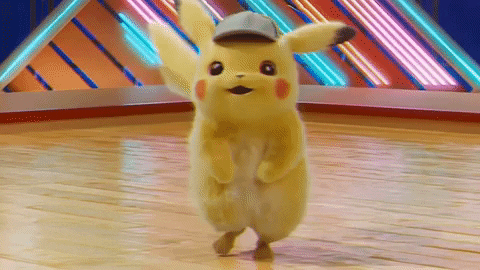 Detective Pikachu Reaction GIF
Giphy
Good to see my mum didn't know about me playing Pokemon when I was supposed to be asleep.
How else are we gonna catch those night-only Pokémon like Hoothoot?!
Three year olds, man.
My three year old tells me she washed her hands after going to the bathroom... She can't reach the faucet on her stool.
Right? My 3 year old clearly thinks I know nothing. My favorite is when he poops his pants and then denies it....

I think every person who has ever been a teenager has lied about something at some point. And typically they aren't so lucky in getting away with it.
​At least he confessed....eight years later.
Our son stole money from our wallets when he was 14. We had two other kids old enough to be able to do that, but we knew it was him. He's 22 now and asked him recently. He confessed and was shocked that we knew.
Nana stayed quiet.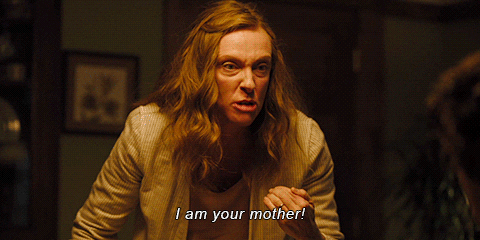 Mothers Day Mom GIF by A24
Giphy
When my mom was 16, she had a night job and a boyfriend. She would sometimes say she was going to work when she'd actually go to her boyfriends house. Her mom knew. Nana sat on that for 40 years.
My grandmother still enjoys pulling stuff like this on my mom and her siblings.

It's always fun to watch a 60 something do the "MOM!" with the shocked-teenage face on.
Every teen has snuck out.​
Not a parent but I am one of 10 kids. My younger brother got busted for sneaking out of the house. And hard core (by my parents standard) punished. Mom made him check in with location tags every hour and he wasn't allowed out past a certain time. He was 17 or so.
I had to sit my parents down and tell them that all 6 of us older siblings had also snuck out and they were being completely unreasonable. They'd had no idea.
​This ended up being wholesome.
When I started dating my now wife. We were not at the age to legally drink, I worked at a liquor store and my friends older brothers may have accidentally left some liquor around. Well my GF had never had anything other than a small dixie cup of champagne at new years ago I happened to have a half bottle of Burnett's grape vodka that I "snuck" into her house when we thought her parents were sleeping. Like 10 years later we find out they happened to look out the window to see if it was snowing and saw me grab it out of my trunk. We thought we got away with it 100% and just became a good laugh.
Ironically though, both of my wife's siblings had their first alcoholic drink because of me and my wife, mainly because they trusted us to not let them go over board when they were going to college age.
​There are those special, well thought out lies that are so creative, that sometimes parents will just go along with it due to being impressed. I hope my kids are this smart.
​I would do it too for a cute cat.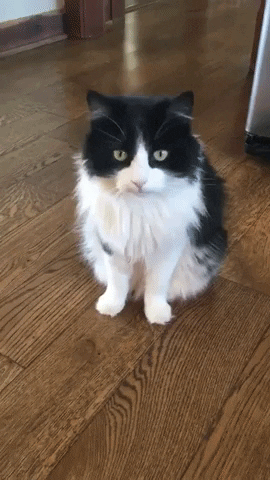 sitting close up GIF by Real Food RN
Giphy
I was the kid. I have always loved cats, and couldn't stand to see unloved cats. I brought home a lot of kittens and cats over time, to the point that my mom told me I wasn't allowed to bring any more home, no joking.
So one day, many moons ago, I at about 10 yo went to the Pike Place Market in Seattle and was wandering around when I came across a guy with a box of kittens. I knew I couldn't bring home a kitten, but I fell HARD for this little black and white kitten. I think I spent an hour trying to figure out how to convince my mom I HAD to have this kitten, and came up with... as I was walking home from the bus stop, a car drove by and someone tossed a box out in front of me. I of course checked it out, and lo and behold, a helpless kitten! Obviously I couldn't leave it on the side of this busy road, so I had to bring her home!
Mom let me keep her after interrogating me for a while, and I loved my Bootsie so much while she was with us ( she had a seizure disorder and didn't live long).
About 15 years later, my mom told me she knew I was lying the whole time, but it was such a creative lie, she felt I should be rewarded for.
Well, not all of them can be as clever....
When I was a kid I used to keep a pretty elegant glass bong on my night stand and I would place fake flowers in it to make it just look like a vase because I just underestimated my parents that much. It's crazy how great you think you are as a teenager. lol. But my parents totally knew and just thought I was an idiot for thinking I was so clever.
That sounds really tasty actually.
My son thinks he is slick and got away with drinking some of my salted caramel moonshine. I know he snuck a shot or three. I'm okay with it. He's 17 and responsible, smart and an amazing kid. A smidge of moonshine isn't a huge deal.
Remember kids, if you think you're getting away with something, nine times out of ten, your parents are twelve steps ahead of you. Just a heads-up, thank me later.
But thank goodness for the parents who love us anyway, no matter what stupid hijinks we get into.