This hilarious video shows the moment a "show-off" dog owner attempted to leap across a flooded path - only to slip and fall flat on his back in the mud.
---
Harry Way, 19, was out for a walk with his girlfriend Abi Chamberlain, 20, and their nine-month-old golden Labrador puppy Milo on Sunday, in the wake of Storm Dennis.
When the couple came across fast-flowing flood water blocking their usual path, Abi cautiously tiptoed through the current to the other side - but Harry was feeling a bit more daring.
Egged on by excitable Milo - who was clearly keen to leap across to the other side - Harry took a leap of faith across the flood water, and ended up skidding onto his back in the wet mud.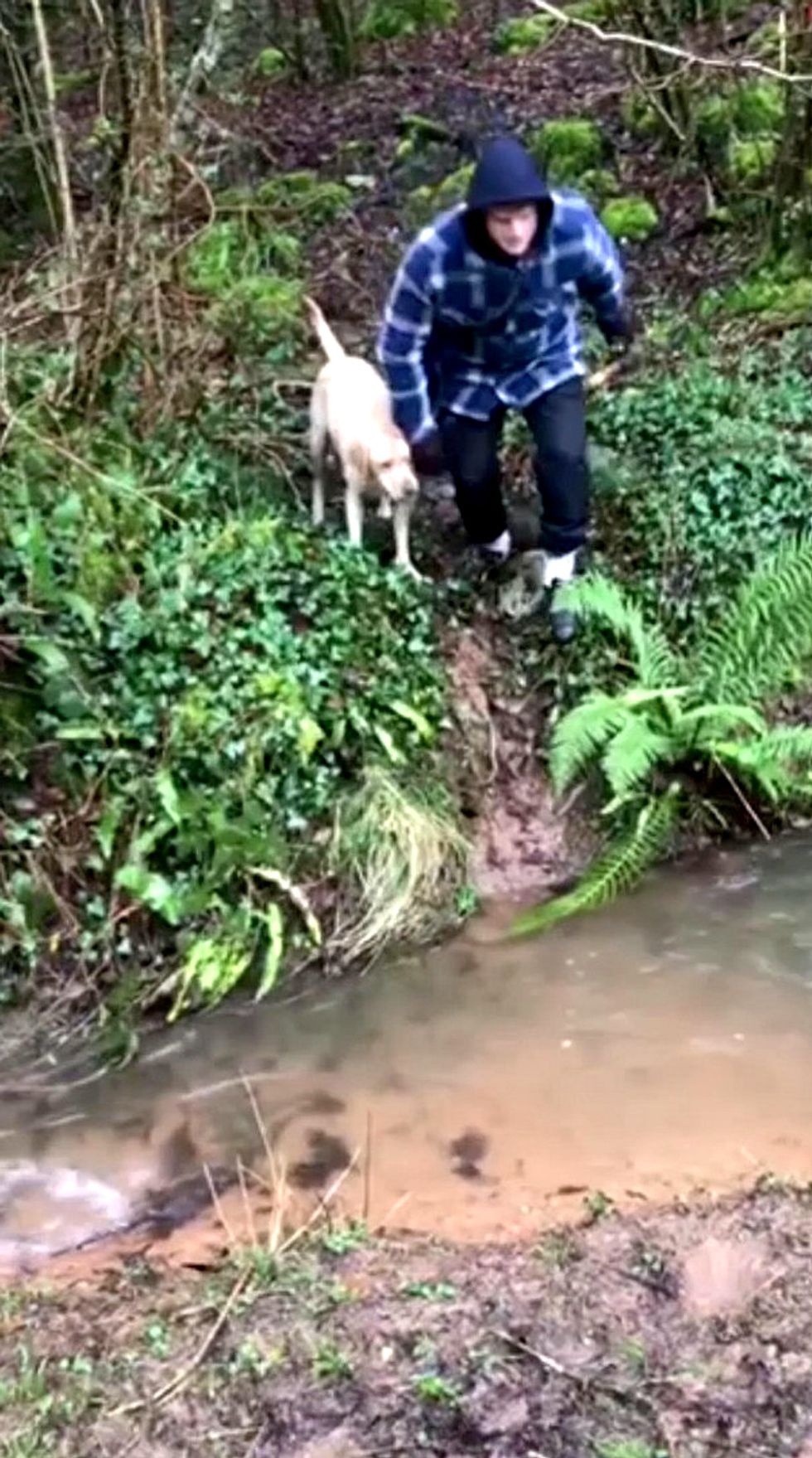 Abigail Chamberlain /SWNS.COM
Abi can be heard bursting out into laughter as her hapless boyfriend lies in the mud - while Milo bounds across the water and playfully leaps on his fallen owner.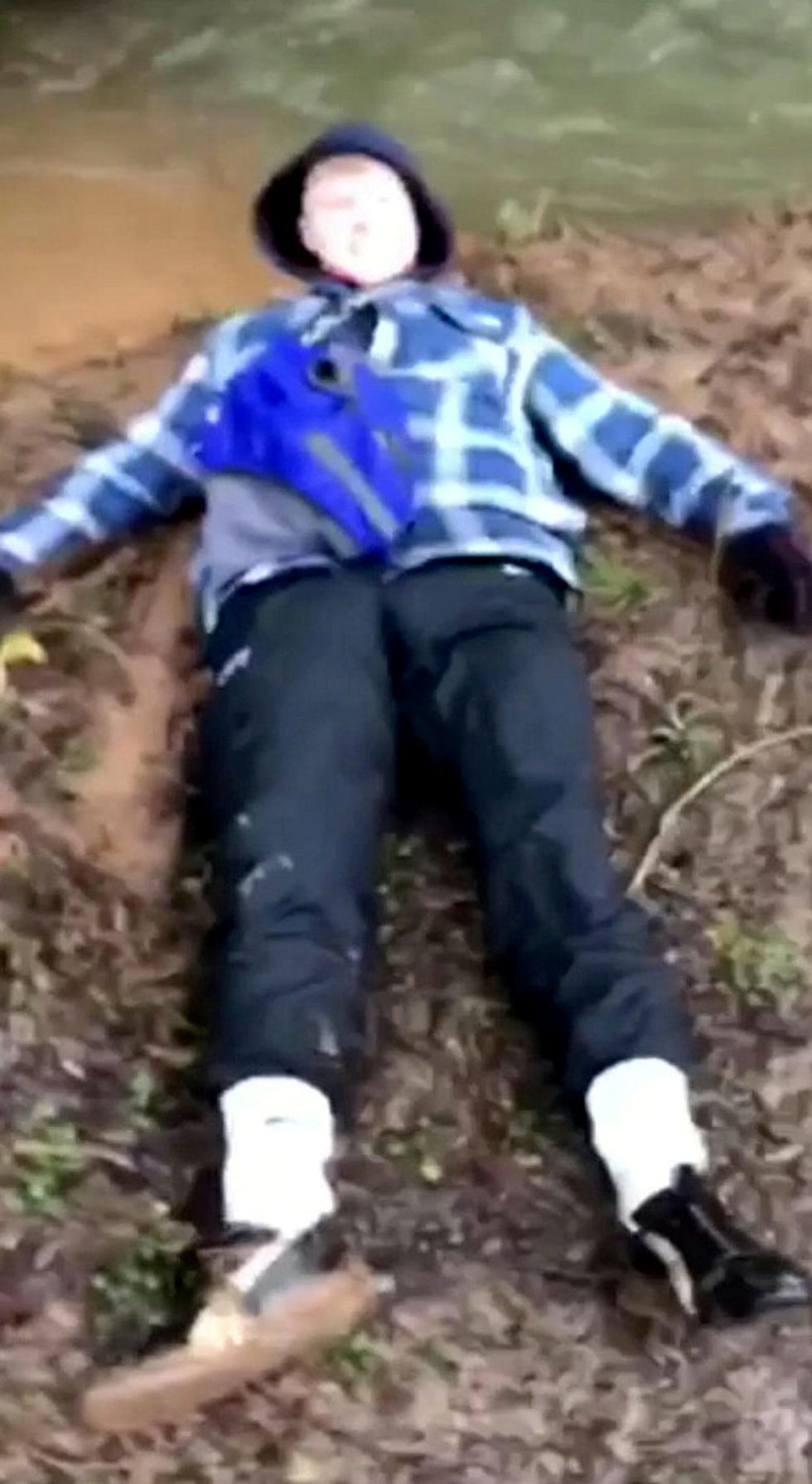 Abigail Chamberlain /SWNS.COM
The video was captured in Chepstow, on the border between Monmouthshire in Wales, and Gloucestershire.

Abi, who runs her own luxury hampers business, said:
"I found it so funny. He's always trying to one-up me on everything and he obviously thought, 'I can show off here.'"
"He's really annoyed today because I won't stop teasing him about it."
She added that the flooding in Chepstow has only got progressively worse since Saturday, leaving her and fitness instructor Harry working from home.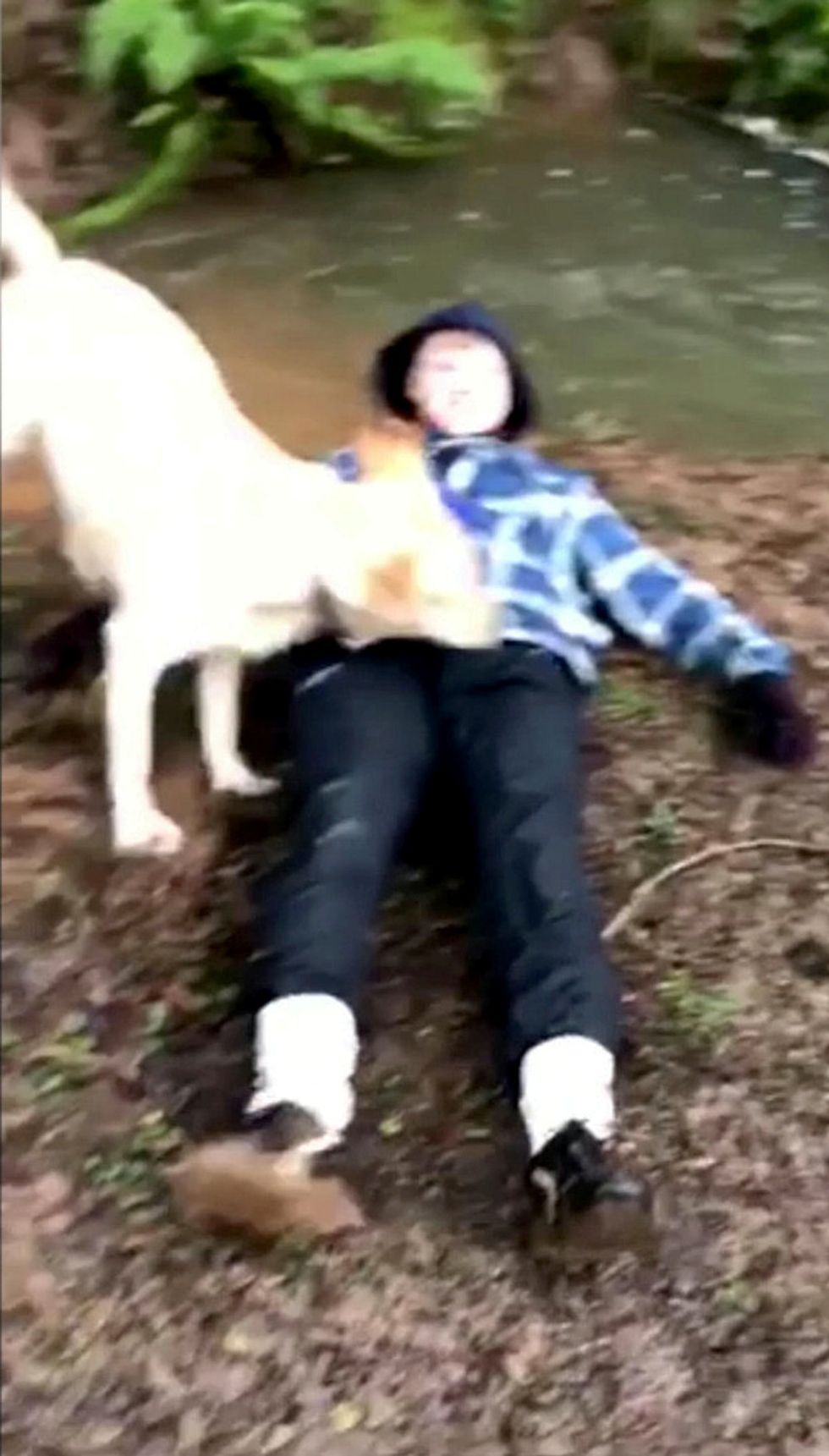 Abigail Chamberlain /SWNS.COM
Speaking about the dog walk on Sunday, Abi said:

"Everything was flooded, including the footpath we usually take the dog along. Milo loved it, though. It's his favorite walk ever."
"We had to shove him in the shower when we got home - all our carpets are cream, so it was a bit of a disaster getting him through the house into the shower."