Four roommates from Bristol, England were somewhat heartbroken when they discovered their new landlord didn't allow pets.
All four had grown up with dogs and not being able to have one was just plain sad.
Not to worry, though... these blokes hatched a plan that went down adorably and is now making rounds on the internet thanks to peak level cuteness.
---
During the course of their move and their time living in their new place, they noticed a very special neighbor.
Namely, this sassy lass who is clearly cooler than all of us:
The gentlemen spotted her looking out the window of a neighbor's home.
Knowing they couldn't have a dog themselves, they decided to reach out to the dog's owner in a letter and offer their services should the owner ever need any dog help. It pretty clearly translated to "hey can we hang out with your dog?" though.

The letter read:
"Dear neighbour,"
"We are four engineers that have recently moved into the area in the past 3-4 months. Our house is comprised of an Englishman, two Scotts, and a Welshman. Diversity."
"The other day, we noticed a four-legged friend looking at us out the window when we arrived home from work. He or she looked like the good-est boy/girl there is."
"If you ever need someone to walk him/her, we will gladly do so. If you ever get bored (we know you never will, but we can dream) we are more than happy to look after him/her."
"If you want to come over and bring him/her to brighten our day, you are more than welcome. If you want to walk past our balcony windows so we can see him/her, please do."
"We hope this doesn't come too strong, but our landlord won't allow pets and we've all grown up with animals. The adult life is a struggle without one."
We read it and needed to take a moment to process the cuteness.
All of us over here just sort of looked like: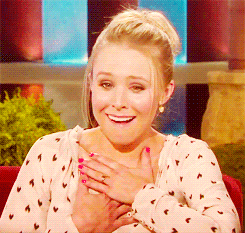 Giphy
The gentlemen sent the letter off to their neighbor kind of expecting to never hear back, but what happened next has all of the internet swooning.
Believe it or not, they got a response!
Not from the neighbor, though.
From the dog, Stevie Ticks!
Yes that's her name and yes, it's amazing.

Stevie's response arrived in an envelope with her paw print on the back. In it, Stevie outlined the kind of dog she is (part Lab, part German Shepherd) and acknowledged that yes, she IS the good-est and would be happy to be friends. The sky-high cost of her friendship is a few ball tosses and some belly scratches which, let's be honest, the boys would have given her anyway.
Success!
One of the guys shared the update on Twitter...
Been saying we'd love a dog about the house but our landlord doesn't allow pets, so my housemate posted a letter to… https://t.co/0TgbCFGODE

— Jack McCrossan (@Jack McCrossan)1576007354.0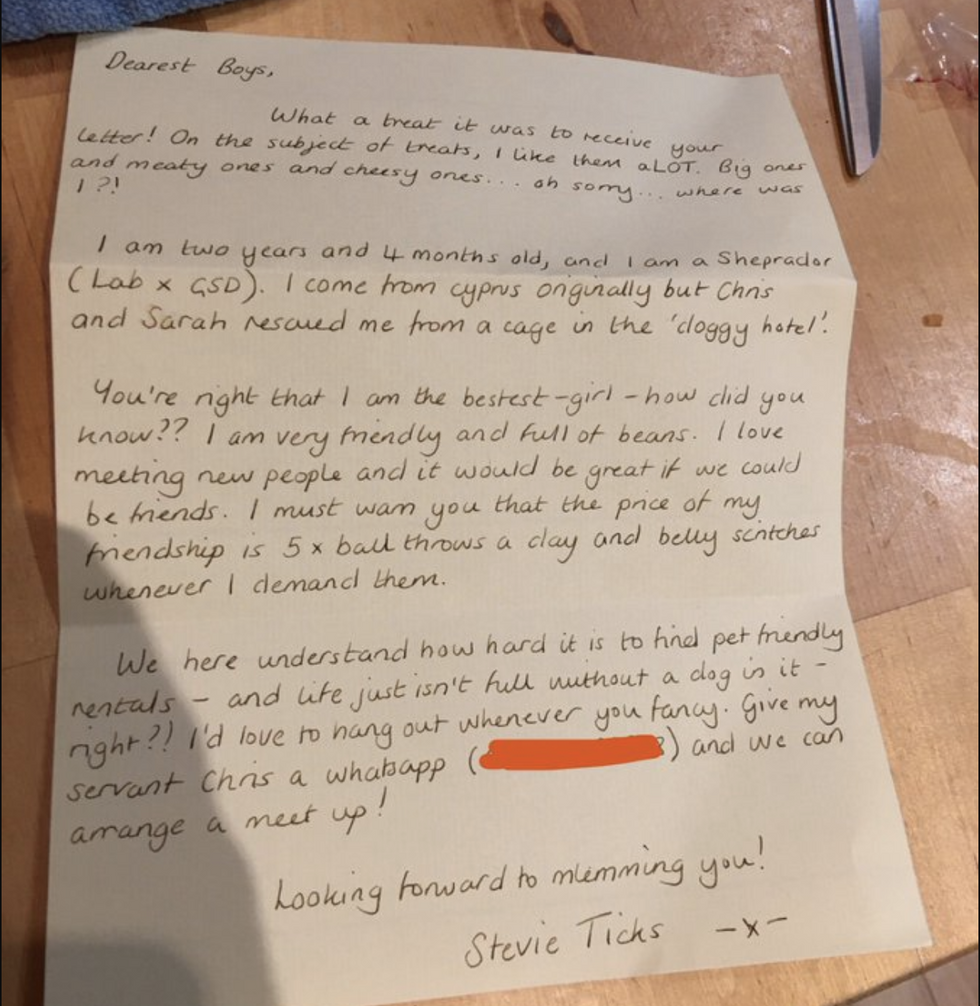 @Jack_McCrossan/Twitter
Update: The boys from 23 just met Stevie, looks like the start of a beautiful friendship (Give Stevie a follow on I… https://t.co/Mv3JEszKhB

— Jack McCrossan (@Jack McCrossan)1576421437.0
...and people are in love.

@Jack_McCrossan This is the greatest thing. Objectively.

— Weltschmerz, The Musical (@Weltschmerz, The Musical)1576361685.0
@Jack_McCrossan @dog_rates You boys are making this Gma cry. What an innovative way to have canine companionship. T… https://t.co/Rzyx1adYOX

— Kathleen Zurcher (@Kathleen Zurcher)1576342186.0
@marr_mite @Jack_McCrossan i felt this in my soul dude 😭😭😭😂😂😂

— greta bee (◕,,,◕) 👽🍭🌸🦄🧁 (@greta bee (◕,,,◕) 👽🍭🌸🦄🧁)1576337624.0
@Jack_McCrossan @dog_rates This is adorable but I'm still crying over "Stevie Ticks" lmao

— James (trying to stay on hiatus and failing) Stark (@James (trying to stay on hiatus and failing) Stark)1576341829.0
@BGibbles @Jack_McCrossan @gankstrr Twitter needs more of this!

— Samantha🐾 (@Samantha🐾)1576385329.0
@Jack_McCrossan Is number 25 free? Maybe number 22? I need to move to this wholesome neighbourhood ASAP

— LYD 🎠 (@LYD 🎠)1576339101.0
@imaginaryerika @Jack_McCrossan So damn cute right??

— Bruce Willis Stan account (@Bruce Willis Stan account)1576362405.0
@Jack_McCrossan @FHoulahan This is the best real life stuff I want daily in my twitter feed ❤️

— Kate Goodrich 💭🏇 (@Kate Goodrich 💭🏇)1576377362.0
@Jack_McCrossan @br_tal_ty Neighbour Dogs are the best breed ever. Not only do they do everything regular dogs do,… https://t.co/7GFcOk6ZEP

— Matthew Cole 👨🏻‍💻 (@Matthew Cole 👨🏻‍💻)1576335186.0
If you're in the mood for pet pics, feel free to browse through the comments. It's a buffet of beautiful in there ... which we guess is one more thing we should be thanking Stevie and her new friends for.

Anyway, listen folks... follow your dreams. Shoot your shot. Try and befriend that adorable fur-baby you see every now and then. You never know how it might turn out.
It seems to have worked out well for Stevie Ticks and the lads.
And if all else fails, there's always adorable doggos of the stuffy variety, like this Tri-Colored Corgi Plush available here.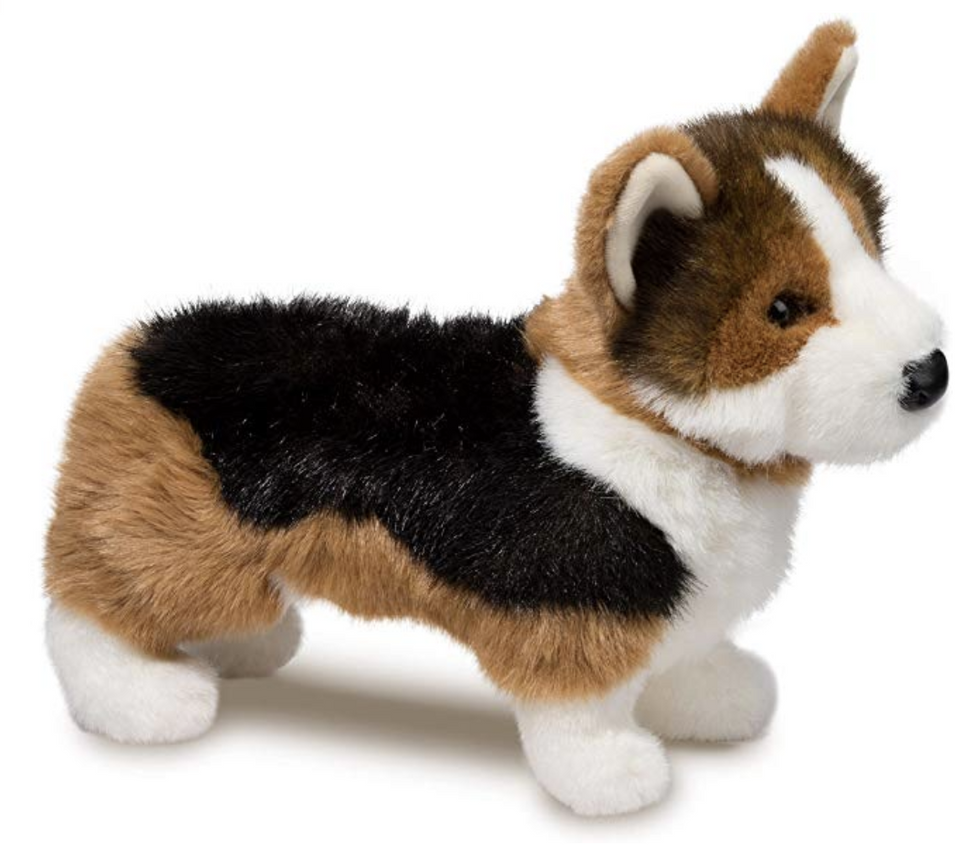 Amazon