Most of the wild kingdom is far more ingenious and kind than us.

And when they do get "snippy," it's usually in reaction to humans.
They share food, build one another home, and will adopt lost creatures from another family.
We have a lot to learn from them.
Redditor pancakebunny15 wanted to discuss the best knowledge that can be shared about animal kingdom. They asked:
"What is a wholesome animal fact you know?"
I have two dogs. They make me feel better. That's my wholesome take.
Dam It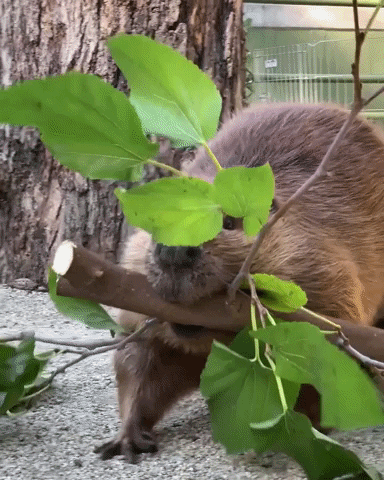 Working On My Way GIF by San Diego Zoo
Giphy
"When they hear running water, beavers will automatically start to build a dam. We know this because people put a speaker playing sounds of running water next to beavers, and the first thing they did was start building a dam on the speaker."
OkLack6837
"burial"
"There are reports of elephants finding humans sleeping under trees and the elephants think they're dead. People have woken up with elephants gently stroking them with their trunk and in some cases they try to cover them with branches and sticks as a 'burial.' Elephants are one of the few animals who mourn their dead and have rituals."
Zonerdrone
Poe's Pet
"I saw a video not too long ago of some research ravens given small toys to play with. When the researchers came to collect the toys the ravens hid the toys and tried to trick the researchers into looking in fake hiding spots so they wouldn't find and take the toys away."
HumpieDouglas
"Ravens are crazy smart. They can use tools to solve problems, remember human faces especially ones they have a grudge or connection with, and will sometimes bring trinkets for people who give them food and such."
SquanchMcSquanchFace
Complexity
"Orcas have incredibly complex social structures. They have different languages and regional dialects. They have names. They sing and dance. Pods that are close and speak the same language will mourn deaths and celebrate births together, even from other pods, other families."
"Their young are largely taught by the matriarch(s) of the pod, and they're able to teach verbally, rather than by showing. This means they have culture. Traditions, not just instinct or patterns. One of the only animals in the world that has that."
Anrikay
Group Effort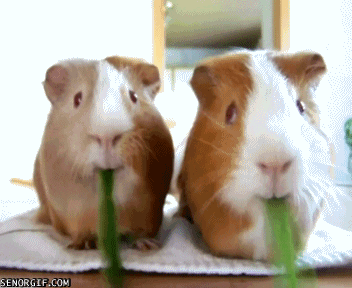 guinea pig eating GIF
Giphy
"In Switzerland it is illegal to own only one Guinea Pig as they get lonely."
ExponentSoda811
Two of every pet is always best.
Colors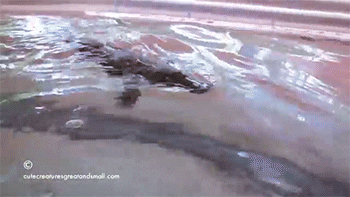 Video Platypus GIF
Giphy
"Despite all the weirdness that is the Platypus, they are still discovering weird things about it. Within the past two years it was discovered that platypus fur glows blue-green when exposed to ultraviolet light."
the_spurring_platty
Packs
"Wild wolf packs and murders of crows form bonds over time. The crows help lead the wolves to live prey and in return and crows get the scraps after the wolf pack has eaten their fill. Crows have been seen playing with wolf pups and bringing them sticks and feathers as gifts."
"These same crows and wolf pups reunite as adults and do the deal time and time again. Sometimes the birds and carnivores just hang out together, supposedly just to enjoy each other's time. Like Hood Nature (Casual Geographic) once said, 'There's a Disney movie in here, I just know it.'"
StorytellerEclipse
Sharing is Caring
"Vampire bats will share food with other vampire bats who haven't fed in the last day or two (their metabolism means they die if they don't eat roughly every three days). This helps support members of the colony, even though it puts the sharer at risk. It is considered one of the few forms of altruism observed in non-human animals."
Chiropteran_Coffee57
"My father in law worked for a commercial plumbing company. They got a job putting in all the water related stuff for the primate enclosures at the local zoo. While working near orangutans, they had to not leave their tools unattended, and take inventory when they left. The orangutans would try to use the tools to take their enclosure apart."
"Bonus Wholesome: Years later, my son got a book on animals at the book fair. Reading it together, when we got to the part about orangutans it said, 'orangutans are so smart, plumbers working on their enclosures at the (Hometown) Zoo had to be careful not to get their tools taken when working on their enclosure.'"
"I said, 'Holy crap, they are talking about your grandpa!!'"
middleagethreat
Slumber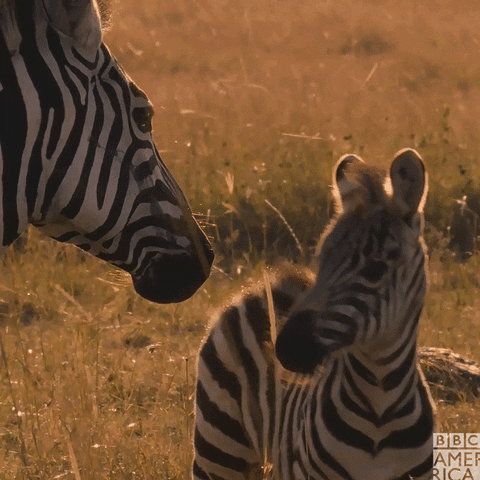 Wildlife Zebra GIF by BBC America
Giphy
"Zebras can't sleep alone which leads to my theory Marty spent like 80% of the Madagascar movies as a raging insomniac hence explaining his erratic personality at times."
winoozie
I love animals. They're so much better than us humans.
Keep reading...
Show less
We all love our pets. Which makes it all the more frustrating when a business or location doesn't allow us to bring them in with us. Frustrating as this is, it is also understandable, as these places are considering people who might be allergic. While other places might be considering the health and safety of […]
More
For the most part, our pets get treated extremely well. They are fed, bathed, played with, cooed over, and are treated like part of the family.
Some pets get even more comforts awarded to them, such as luxurious beds, copious amounts of toys, and amazing food. My best friend rents a three-bedroom apartment just so her dog and cat can have their own rooms!
However, sometimes we're not always the best caretakers. Most of us don't intend to neglect our pets or any part of their care. However, a combination of unfounded internet advice, our pet's favorable reactions, and sometimes even plain old hubris, lead us to make decisions that aren't in the best interest of our furry friends.
Luckily, veterinarians are here to tell us the proper way to care for our pets.
This is all thanks to Redditor Feeling2Leafy who asked:

"Veterinarians of Reddit, what do pet owners ignore the most?"
Feed Them Right
"Husbandry advice, but dietary advice in general. I see a lot of animals being fed inappropriate diets, which owners will refuse to stop feeding because "the animal likes it.""
– Moctor_Drignall
"My neighbours used to feed their dogs bread with butter and meat. Over the past 15 years they killed 3 dogs like that and dont want to admit that their way of feeding is the problem"
– MaxRptz
"Yup this annoys me especially since even Google will tell them what they are feeding them is wrong or just plan bad."
– Valuable-Currency-36
Start Young, Start Early
"I believe that the finest thing you can do for your new pet, particularly a puppy or kitten, is to handle it frequently when it is young. Getting them used to having their feet handled, nails trimmed, mouths opened (even more benefit if you get them used to brushing their teeth daily - gold standard for at-home dental care), ears touched (especially breeds prone to ear infections - huge benefit in the future if you have to administer topical ear medication)... Restraint is also crucial. I constantly advise my clients to train their animals to be restrained. Because it hasn't learned to be okay with restraint, that wriggly puppy that is cute when it nips when you hold it grows up to be a massive dog that can't be properly examined."
– Relevant_Home_810
"Thank you for mentioning restraint. Restraint's very important in making sure pets can coincide with their environments!"
– Feeling2Leafy

And Don't End At Old
"Teeth and quality of life in older senior animals."
– Campfire77
"I can definitely agree that senior animals need more care than some people realize."
– Feeling2Leafy
Dogs Are Not Accessories
""People who carry their toy breeds everywhere and feed them human food instead of dog food... they are killing their pets slowly.""
"My vet said this to me as we were as we were walking our dogs on the beach. Apparently lots of small breeds get very little exercise and are extremely overweight."
– Nobody_Wins_13
Of Course It Hurts!
"Obesity and sadly, pain. I have met many owners who have had lame dogs for weeks and didn't think the animal was in pain. Sometimes we have even discovered after X-rays that the animal has a fracture."
– Safe_Ad4328
"My favourite is when clients come in to get the stitches removed from their dogs spey and hand back the pain meds (that they paid for???) for us to dispose of because "I didn't need to give any, she wasn't in any pain""
"Like I'm sure having your guts cut open and an organ ripped out is just a walk in the park for you, but I think fluffy would have appreciated some pain relief"
– Elliespaghetti669
Greens Aren't Always Good
"Look up what plants are toxic to your pet! You'd be surprised what common house plants are incredibly deadly to your fuzzball."
"An example is lilies for cats, getting some pollen on their fur and licking it up or drinking water out of the vase is enough to cause deadly kidney failure in a few days. Check the plants you have and deal with the toxic ones. I got rid of my peace lilies before I got my cat. You could also place them somewhere your pet can't get at them (off limits room, behind glass, hang it out of reach, etc.) Though that carries a risk of accidents."
– raininmywindow
Sometimes The Best Thing Is The Hardest Thing
"This might not be the most ignored, but it's the one that if ignored cause the most suffering.
"Deciding the time to put your pet to sleep. Some people tell us that "they aren't ready", which is sad, and I know it's going to be the hardest choice you'll ever need to make regarding your little one."
"But the hard truth is, it's not about you."
"If your pet is crying all night, not eating without you force feeding one bit at a time, and can't even walk on it's own, it's time. Most of the time our animals tell us when they're ready, and they trust that you'll do what's best for them."
"We have an amazing opportunity with animals, which is to let them go when their quality of life just isn't there anymore, and selfish owners that refuse just because they "can't handle it yet" is half the reason why working in the industry will not be long term for me."
– Elliespaghetti669
Be Willing To Do The Work
"The top one for me (and I'm sure it's been mentioned somewhere) is a rabbits general needs. Dietary, husbandry, and housing. Rabbits have so many needs that need to be met- they are not easy animals! They have burrowing needs, hay and straw are necessary, so many vegetables they cannot be fed or shouldn't be in high amounts that people ignore, and the majority of hutches they are kept in do not meet their needs!"
"My friend specialises in rabbits and the stories I've heard from her are just terrible. Please do genuine research into rabbits before you buy them or ask a vet advice."
– h0n3yst
Vaccinate, Vaccinate, Vaccinate
"Not a vet, but worked at a clinic. vaccine schedules. You want to go as soon as your pet is due, don't wait a few months or even a few weeks. We had a clients dog die of lepto because they were behind in the vaccine. Preventatives are another. You need them year round, bc fleas and ticks still come out and heart worm is not something to f**k with"
– roccotheraccoon
Rehome, Don't Dump And Run
"Please give your unwanted pets up for adoption, or at least put a little effort into giving your pets a future home. Summer is season for abandoning pets in the wild, even though many wont survive in nature, let alone the cold climate in some countries."
"You have responsibilities ffs... Just because the poor pet suddenly doesn't fit into your lives, it doesn't mean it has to suffer."
– MrPundick
"It's one of the few things that I just cannot empathize with is dumping a pet. Needing to rehome a pet, absolutely, we all end up in situations that we couldn't have foreseen and my heart breaks for anyone faced with that decision, but then take it to a rescue. There is NEVER an excuse to dump an animal in the wild for any reason."
– KaleidoscopeInside
Okay, so those people are deliberately evil, and we don't need a vet to tell us not to abandon a pet.
However, a lot of this advice is really useful. We all love our pets, and now we know how to take care of them better!
Keep reading...
Show less
Fast fashion is terrible for the environment, one of the largest polluters of clean water globally because of its all too common use of cheap, toxic textile dyes.
It also places producers under more and more pressure to manufacture more and more clothes on masse–the people working in the factories that make this stuff are being paid a pittance, contributing to much of the wealth inequality in less developed nations.
Additionally, it's estimated that the textiles industry produces 1.2 billion tonnes of CO2 per year and that just two percent of all fast fashion emissions can be reduced through recycling. Ouch. Time to change habits, right?
People shared their thoughts on this and other topics after Redditor urmomsucked asked the online community:
"What should people seriously stop buying?"
"Pets..."
"Pets they can't take care of."

WonderfulShop888
I have known several people who got puppies, decided they couldn't handle them, and dumped them. It's rage-inducing.
"Nestle products."
"Nestle products. Literally the most evil company currently in business. Unfortunately it's really hard to tell what brands they own."
I_used_to_be_hip
Nestle is responsible for the deaths of babies in undeveloped nations. It's sick.
"Designer clothes..."
"Designer clothes and accessories with logos slapped all over them. It wastes your money and makes you look idiotic."
Botryoild2000
The funny thing is, the designer clothes/accessories with logos slapped all over them are typically the cheapest options from said designer.
"Simple syrup."
"Simple syrup. It's sugar water with an $8 price tag."
providentialchief
It's easy enough to make your own. Your iced tea will never be the same again.
"Cheap belts."
"Cheap belts. A quality leather belt will last you decades."
[deleted]
I have a few (quality leather belts, that is) and they've lasted for years and years. Can confirm.
"Cigarettes."
"Cigarettes. To anyone reading this, please just don't start even if it's out of curiosity. I'm 20 years deep into this and it's hell."
SeaSwimmer5386
Smoking is a brutal addiction to break. The Food and Drug Administration (FDA) recently proposed rules prohibiting menthol cigarettes and flavored cigars to stop young people from picking up the habit.
"Garment workers..."
"Fast fashion. Garment workers get paid s*it, the environment suffers and you look like everybody else on the street with no personality or sense of individualism."
SenoritaBrownRecluse
This should be up at the top. The environmental impact is terrible.
"Unnecessarily large vehicles..."
"Unnecessarily large vehicles, which they'll then inevitably complain cost too much to fill the gas tank."
[deleted]
Gas guzzlers need to go. It's far past time that they be phased out.
"Anything advertised..."
"Anything advertised on Instagram. It's a scam and those influencers are just making it look cheap AF."
megapintt
Or just avoid Instagram in general. That would solve a lot.
"New phones..."
"New phones when their current is just as good."
[deleted]
You've got that right. People buy a new one for the hell of it without even thinking about it.
It's pretty clear that many of us need to change our habits now. Our wallets will thank us later.
Have some suggestions of your own? Feel free to tell us more in the comments below!
Keep reading...
Show less
Cats are fascinating creatures.
Obligate carnivores, it's a tiny predator in your home.
But cats aren't for everyone.
People should make an informed decision before inviting one of these tiny tigers into their home.
Redditor lostinlovely asked:
"What should someone know before getting a cat?"
Oh, Snap(shot)
"Make sure you have a lot of room on your phone for photos."
- Kregerm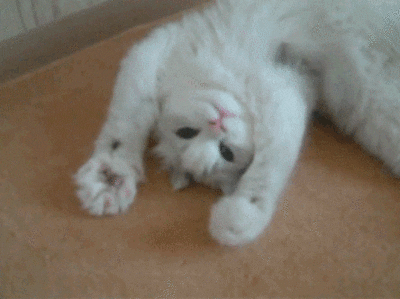 Giphy
Wild Child
"Most kittens are wild! No matter what."
"If you want a docile cat, adopt an older one."
"They calm down but you can't expect a baby to be that way."

- Head_Dull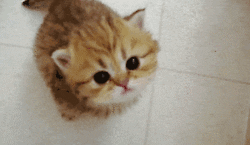 Giphy
Longevity
"It's not uncommon for a cat to live to 20 years."

- theoptionexplicit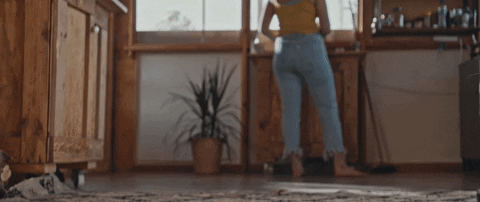 Giphy
Sleep Deprivation
"Be ready to wake up frantic, thinking someone broke in to find out it's only your cat having a spaz attack."
"Also, get ready to have its butthole in your face. My cat likes to try and sit on our chest with his rear end in our face."

- JUG9209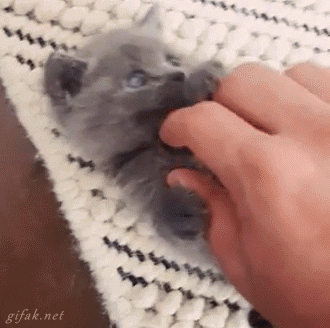 Giphy
"Bed? Theirs."
"Your keyboard? Theirs."
"Any empty cardboard boxes? Theirs."
"Shelves? Theirs."
"Your will? Theirs."
- yParticle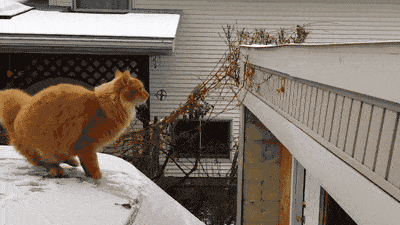 Giphy
Play
"One mistake I see inexperienced new cat owners make is they try to 'play' with the cat like with a dog. Tease it, get in their faces with toys, overstimulate it."

"Cats are wonderful companions. You just have to let them choose when and how they will interact with you."
"Be a little gentle with them. Talk sweet. Get to know them and what they like."
- cicalino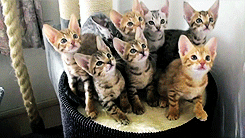 Giphy
Petty
"Cats like their litter box to be cleaned out often otherwise they'll be petty and pee on any clothes you have laying around, shoes, blankets, etc..."
"Keep their litter box clean or you'll pay!!"
"It'll keep your house from smelling like a litter box in the long run anyway."

- AnnieBanannie1004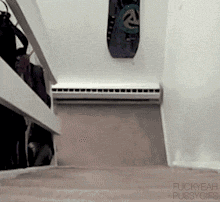 Giphy
A for Effort
"They respond to effort. They won't love you unconditionally like a dog will."
"A cat that is given time, patience, good care, and socializing will almost always warm up to their people and become affectionate.
"It just requires more work to earn that affection than a dog. You get out of a pet cat what you put into it."

- HicSuntStulti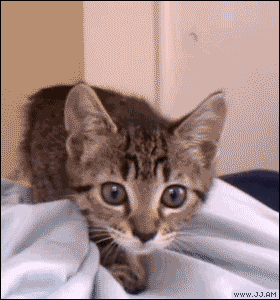 Giphy
Play Time
"They need way more activity then a lot of people think."
"Sure they mostly lay around, but they need activity and play everyday to be happy!"

- Fritzkreig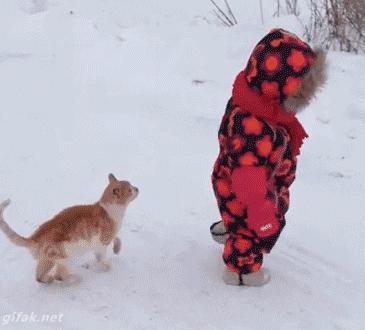 Giphy
Owned
"You need to ask yourself if you're ready to be owned by a cat."

- bootsandmittens11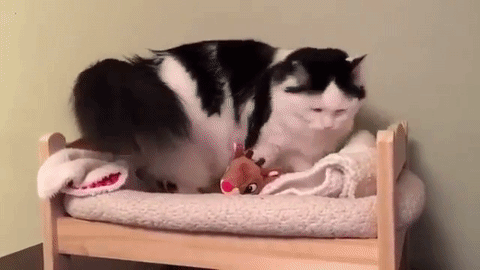 Giphy
Being owned by a cat can be the best decision you've ever made, as long as you go in prepared.
Cats are not fluffy dogs.
But if that aloof, smart, independent energy suits you, adopt yourself out to a cat.
Keep reading...
Show less