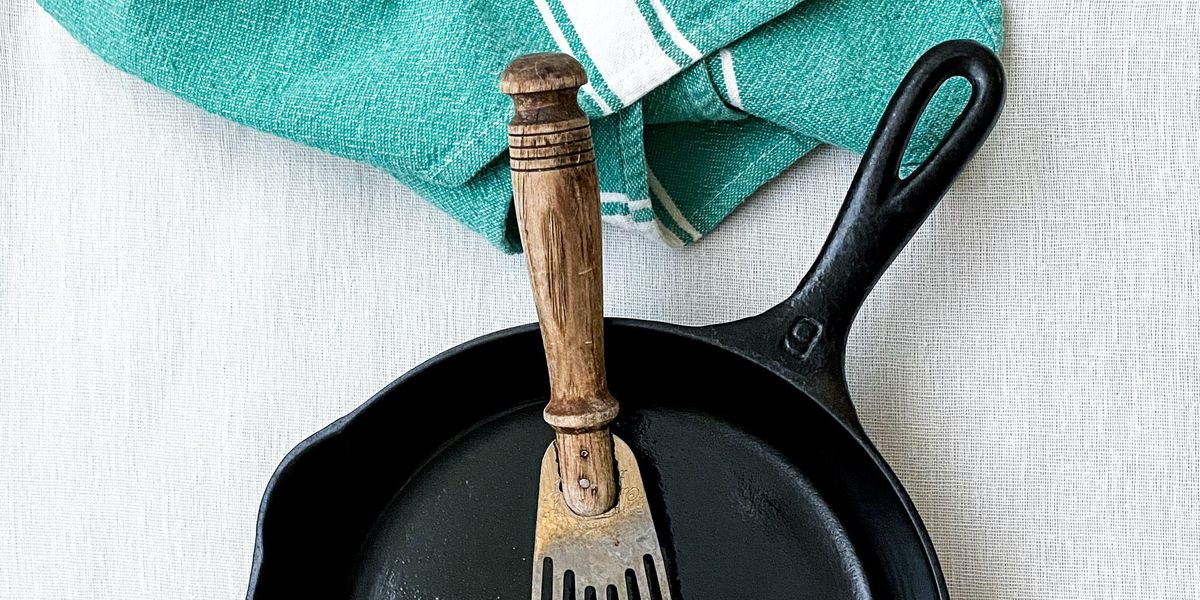 Don't be alarmed: There are some terrible corporations out there (looking at you, Nestle) but there are also some great brands that are selling decent products.
I know, surprising, right? Maybe we've all just gotten used to brands selling things of questionable quality that when we stumble across something worthwhile it stuns us.
Hold on tight when you find a brand deserving of your loyalty!
People shared their thoughts with us after Redditor spwf asked the online community,
"What brand(s) do you swear by and why?"
---
"Their cast iron pans..."
"Lodge. Their cast iron pans are super durable and can last a lifetime."
StillForest989
Not just a lifetime. Your Lodge cast iron will outlive you, if (and even if you don't) take care of it. Even if they get rusty they can be resurfaced. And damn is it satisfying to resurface a forgotten cast iron pan.
Asics, specifically the Gel-Nimbus series. I've suffered from joint pain and unbearable plantar fasciitis from a relatively young age... These shoes are life savers. Very pricey and I don't love the look of tennis shoes of any type but nevertheless I will praise these shoes to the end of days. Hopefully, I will always be able to afford them once a year.
Glad to hear you've found some much-needed relief!
"Warranty and service..."
"Victorinox. Excellent pocket knives, multi tools and their kitchen knives are probably the best ones you can get under 100 USD. Warranty and service is top notch."
CharacterComb3039
Anyone who cooks, but can't afford or doesn't want to invest in a professional-grade chef's knife should get a Victorinox. They aren't nearly as good as a top tier professional chef's knife, but they are night and day compared with everything else in their price range.
"This one brand..."
"This one brand of granola bars called Sunbelt Bakery. Every other granola bar brand is so dry I can't eat them anymore."
[deleted]
Yes, these are so good! An excellent choice.
"Very comfortable."
"Dickies. High quality pants. They're meant to be work pants so they're pretty durable and breathe well. Very comfortable."
GargantuanCake
"High quality" is right. Those pants last forever.
"It helps clean..."
"Dawn dishsoap. It helps clean dishes and it's great when one of my kids has an accident and I have to wash their clothes. Sometimes leaves a small stain but no smell. It has saved so many outfits."
[deleted]
Fantastic – it sounds like you should be their salesperson.
"They don't use..."
"New Balance. They don't use slave labor to make shoes."
Tink2013
They are comfortable and fit well.
I personally still don't like the aesthetics of many of their shoes, but still recommend them to people who want a good shoe.
"They are a retailer..."
"REI. Stand behind everything in their store. They are a retailer but you can beat something up they sell and they give you a full refund."
bigturkey1738
Many people use them for shoes, for camping gear... all kinds of stuff. They're very reliable.
"I wear my Timberland boots..."
"I wear my Timberland boots almost every day, I've had them for almost ten years, and they're still just about as sturdy as they were the day I bought them."
RedWestern
These shoes tend to last forever. "Durable" is the perfect word.
"One large bottle..."
"Dr. Bronner's Castile soap. One large bottle lasts me about a year and I use it for everything. No toxic BS in them like pretty much every other soap and they smell fantastic."
"Also when I say everything I really mean it. All purpose cleaner, dish soap, body wash, shampoo, carpet extractor wash, dog shampoo, it's called 18 in 1 for a reason."
drumkid74
If you're interested in the story behind the company, the documentary Dr. Bronner's Magic Soapbox might be right up your alley.
See? Not all brands are terrible. After reading about some of these, it might be time to change of your buying habits.
Have some suggestions of your own? Tell us more in the comments below!