Nobody is better than anybody else. Why is that such a difficult concept for so many people? One person doesn't get a pass for certain things that another person would be scolded for "just because."
Even in family dynamics, double standards are at play. Why should sons get a later curfew than daughters? Why can't a man vacuum? HOW are we still having these conversations?
It's time to break down the constructed hierarchies that have been imposed upon society. Let's get it all out there, so that we're all aware, so we can do better.
Redditor u/WistfulNightSky wanted to discuss the most unfair issues we all face on the daily, by asking:
What double standard are you tired of?
One of the worst places where double standards are constant is in the hospitality industry.
Take my time...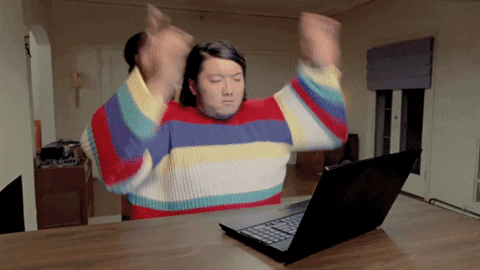 email GIF
Giphy
"My principal taking days to read and reply to my emails, if ever, VS me being told at 8 in the morning that I should have known something because he sent me an email at 10 in the evening the night before."
- mljb81
"bend"
"Politicians who come up with dumb to asinine laws, and vigorously enforce them upon all of the regular citizens, but somehow find ways to exempt themselves from being subject to the same obligations to keep and follow them, as we are."
"Easy. Big corporations and the rich, using legal bribing through lobbying to "bend" the rules in their favor more and more as time passes."
Bullies
"Defending yourself. The fact that someone can punished for defending themselves when no one else would, in my experience worse, is bullsh*t to me. Example a former bullied kid that punched back and got screwed."
"In my case, I got beaten up, didn't retaliate at all. Bully had rich parents who supported the school. So I was the one who got in trouble as I allegedly swore and instigated it, meaning him beating the crap out of me was apparently self-defense."
Speed Racer
"Speed limit laws bother me the most on this. You're telling me, on a road on which there are no cyclists or pedestrians, that I have to drive 25mph, but the mayor can drive 40mph to a press conference that he's late to and abuse the privilege of a police escort. See: NYC Vision Zero.
"They also use this law to increase red light cameras. For further context: in NYC a yellow light means "slam your brakes now"/"stop now" more than it does "slow down"/prepare to stop as it does in other parts of the country. Meanwhile a counter study (I will try to find he source later) showed that increasing the length of a yellow light by something absurd like one or two seconds would decrease the amount of red light violations significantly more effectively because people would have adequate time to stop while still allowing for a flow of traffic."
"Obviously, it's all a money grab. Meanwhile the mayor regularly is caught on camera flaunting this traffic regulation when he finds it inconvenient. It's infuriating. NYC has enough congestion as it is, so knee-capping people when they can finally move is just insulting."
Finding the Best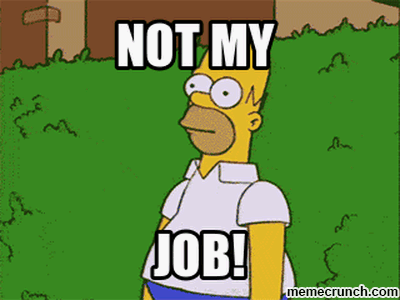 Job GIF
Giphy
"Entry level jobs" that require experience."
- Arctinii
"They think it weeds out the ones with no experience, but it just gives them candidates who are prepared to exaggerate or lie."
How does one acquire experience without being given a chance to earn it? Quite the conundrum.
Check the Clock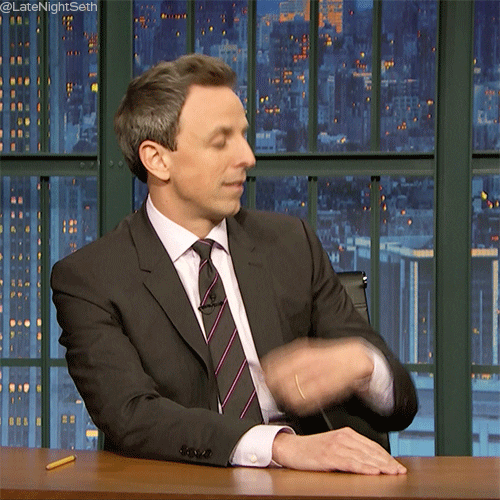 Seth Meyers Time GIF by Late Night with Seth Meyers
Giphy
"Your boss getting angry if you're a couple minutes late but then expects you to have no problem regularly staying on 2+ hours after your shift is meant to end."
Liars
"To borrow from Matt Haig: people being ok with mental illness until someone shows symptoms of one."
"100%. People like to talk about being cool with it, act all understanding, and then get super hostile if someone with untreated mental illness shows up. They don't mind it when they can't see it, but can't handle it when they actually see it in action."
All out Assault
"Customers being able to verbally and sometimes physically assault workers while the worker just has to stand there and take it or they'll be fired."
- lydiaj02
Nurse here. Almost every single one of my colleagues has been physically assaulted at some point in their career. We are often discouraged by upper management not to press charges or contact the police. We're also often asked what we could have done differently."
- tbaymama
In my Mouth
"Why is dental insurance different from "health insurance" aren't teeth part of my overall health wth!!"
- talwen69
"The dentist lobby game is strong. They've pushed for decades to not be considered part of the health industry and they've banked because of it. Sure I understand it's a specialty, but my teeth are attached to my skull."
The Bad Dipper
"My boss dipping out on a Thursday afternoon to go get messed up at the golf course, but i ask for one Friday off every few months and he's like AAHHH CMON MAN I NEED YOU TO BE A TEAM PLAYER!!"
Nows we know better. I hope. Be a better boss and a better person. So we can be a better society.
Want to "know" more? Never miss another big, odd, funny, or heartbreaking moment again. Sign up for the Knowable newsletter here.
Keep reading...
Show less
Double standards are something we all live with and, quite likely, find extremely annoying. Things like men being expected to hide their emotions—or not have them at all—or women being expected to stay home and support a couple's children, everyone is generally harmed by double standards.
This is especially true when the double standard isn't clear until someone violates it and then has to deal with anger, ridicule, or sometimes even violence as a result.
Content Note: this article mentions suicide and sexual assault, reader discretion advised.
Reddit user RichPesaventoum asked folks on AskReddit:
"What double standard needs to end NOW?"
Politicians aren't perfect, even the ones you like.
"Ignoring character flaws in politicians you support while demonizing ones you disagree with over the same thing and similar flaws."
"I hate when people assume that because you are in support of a certain party that you blindly agree with every policy, every speech, everything they do. It shouldn't be that way. We're allowed to be displeased or hate things and yet still support the majority of what they do, or at least see them as the better candidate."
It's normal for guys to like kids too.
"That guys that like kids are pervs but women can love kids. I am a dad to a 3 year old girl and think kids are a ton of fun, but society thinks if I like kids I am a perv or something."
"I had trouble with this when mine were young. Some parents would totally trust me with their kids for a play date when my wife was somewhere, so I assumed other parents would too and got answered with awkward silence."
"Kind of nice to have high schoolers now instead."

So should I care, or...?
"Parents: You need to stop what caring what other people think about you!"
"Parents: Look at you! Imagine what other people must think about you!"

"'why don't you come out of your room and talk to people?'"
"'Look who finally decided to show up!' Tells another embarrassing and degrading story about you"

Everyone deserves rest.
"That poor people are basically not allowed leisure. The scion of some billionaire industrialist can lounge around all day, throw parties and wreck fancy cars and everyone is just sort of okay with that. A poor person wants to sit down for a second, and out everyone comes, pitchforks and torches in hand, demanding they surrender the right to free food for their children or whatever."
"The upper-class advice for struggling people is always 'just give up everything that keeps you from blowing your brains out, and work harder for me'."
"At some point, even luxuries can be a necessity."

Assault is assault, regardless of gender or sex.
"Celebrating teenage boys being sexually abused by an attractive older woman. It's statutory rape, but there will always be scores of men saying things like 'wish that happened to me when I was his age' or similar statements."
"I'd go further, that double standard is part of a larger more inherent double standard."
"Male sexual assault, rape, and victimization being treated as a joke (often times literally if you watch enough tv or movies) if the aggressor is a woman. Underage boys being victimized is terrible don't misunderstand but it's a fundamental part of the wider double standards that enable it."
Girls need armor too.
"Games with male characters in practical armor and female characters in armor-colored lingerie."
"Yes, yes, I know, oversized bosoms draw a lot of male attention. But it's a huge red flag that women aren't part of the target audience."
Just don't hit people.
"'No man should ever hit a woman but if a woman hits a man then obviously he must have done something to deserve it'. Abuse is abuse and nobody deserves it."
It's irritating when you do it, too.
"Hating certain behaviors in someone else but making excuses for the same or similar behavior in yourself."
Greed is always a character flaw, no matter how much money you have.
"Being greedy is seen as a character flaw, but being a billionaire is seen as a great accomplishment."
"Such is the great contradiction of a society that is obviously built to reward selfishness but shames people for being selfish. It's almost like that messaging exists to keep the poors in their place."
"The right people get to be selfish, you don't."

Everyone has emotions.
"Probably that it is okay for a woman to be emotional, but if a man does it he needs to 'man up'. Drives me slightly insane."
"Unless that emotion is anger, then it's reversed."
Double standards hurt everyone. It can be hard to notice them if you're on the side that benefits from them, though. If you take a look at your own life, you might be surprised to see how many double standards we're all affected by every day.
Keep reading...
Show less
I hate hypocrites. They are the bane of my existence. All you have to do is stand behind your words. How hard is that? You said them. I especially get peeved when people bloviate on a topic and condemn and holler but then when it comes to them doing it... silence.
Redditor
u/ErrForceOnes
wanted to know about the moments people chose to curiously
"pay no mind"
by asking...
What is a GIANT hypocrisy that no one seems to mind?
Hypocrisy is everywhere; it's like a disease. And sadly everyone does it. Some of us indulge in smaller doses than others. But some people live their life by it. Like how can you support civil servants, like police, firefighters, etc... yet try to find ways to hide money in order to not pay taxes? Tell me... I'll wait.
Manga...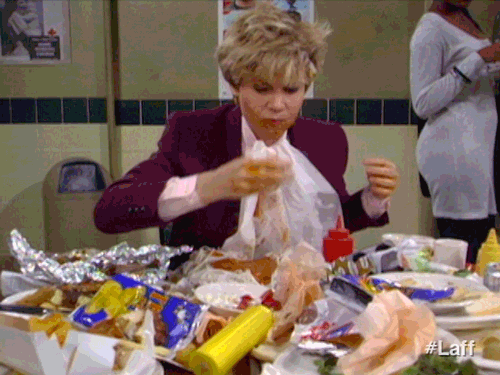 Hungry Night Court GIF by Laff
Giphy
Italian moms that say you're too fat then say I'm making grandma cry by not finishing my pasta.
Asian moms too! Not only that if you try to not eat, they make to go containers for you. Oh, sorry I have to leave, RUNS AT LEAST HAVE SOME FRUIT.
Phonies...
Celebrities positioning themselves as champions for social justice while launching a clothing line with no comment on the labor conditions their garments are made in.
Sexy Times...
The Porn Industry
Why is prostitution considered a crime, but it becomes perfectly legal once a camera is put beside them?
I think the first amendment helps with that one. There's been many a supreme-court case about whether porn is protected speech.
Mirror, Mirror on the Wall...
You can get away with WAY more crap, in general, when you're attractive.
But we all kind of aspire to attractiveness and it's not like it's attractive people's fault, exactly. So what is there to be done?
So true. Money and beauty are treated like virtues and they aren't. They're luck of the draw. It probably helps you to be a better person if people assume that you are gentle and clever just by looking at your face or wallet.
Pretty sure that's a double standard rather than hypocrisy.
KIDS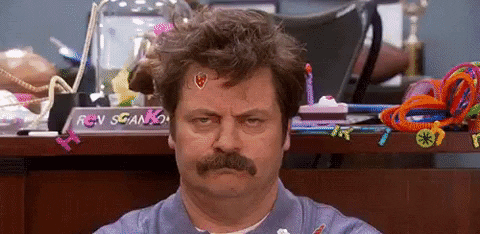 GIF by MOODMAN
Giphy
People screaming at you if you don't want Kids and Kids are the greatest thing in the World and then turn around and whine how expensive they are and how annoying yadda yadda.
Yeah see... humans are a mess. And too often then not, personal conviction and dignity are just a myth, or a punchline. Double standards have always been a way of life. And many of us have begrudgingly learned to navigate.
Fashion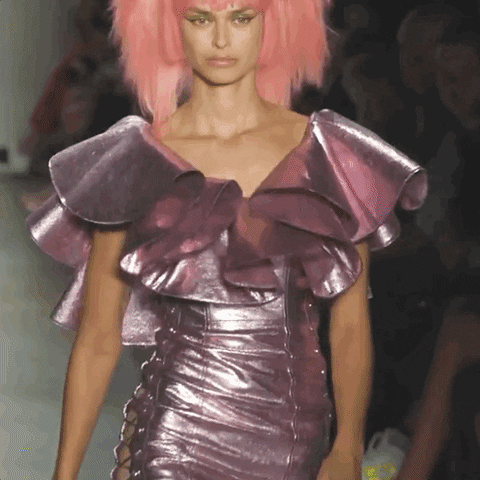 Fashion Model GIF by NYFW: The Shows
Giphy
If a skinny person wears something out of the ordinary, it's a fashion statement and awesome. It can even just be something like a crop top or overalls.
But God forbid a fat person wear the same thing.
Distractions
The hypocrisy hypocrisy. People love to call it out but rarely notice it on themselves and if they notice it then it's something completely different or a distraction.
That's the worst. I hate that I have to hate that. But if I don't hate it, then the hate will just continue. So, really, my hate comes from my love of an end to hate. So anyone who hates my hate hates love. And we must hate anyone who hates love!
Big ol' "/s". Y'all got that, right?
My Morality
My own personal hypocrisy; When I was a lot less well off financially, delivering pizzas trying to get through college, I kept a cup of coins in my car. When a homeless person would approach me for spare change, I gave them the cup. Most of the time it was nearly full, so there was probably 20-30 dollars in there.
Now that I have a good salaried job, even if I've got a few bucks in my wallet, I tend to not even make eye contact anymore. I know it's awful, I know it makes me crappy, but the last 4-5 years have made me a jaded craphead towards people in general. I used to be so hopeful and I wanted to help everyone, and tried to live a life that reflected that.
Now, while my general and political morality is pretty much the same, my personal morality has gotten more grey. I'd jaded, I hate people, I assume the worst of people I used to assume the best of. I don't really care about the strangers around me like I used to, but I still expect everyone else to.
Placing Blame
Victim mentality.
It's so freaking frustrating when it becomes entrenched. "You did this, it's your fault" "you should've known to do x, its your fault" Yeah bro your problems aren't my problems and if all you do is make excuses and blame me for them, it's not going to be my fault when you don't develop as a person and accomplish your dreams. I'm sure they'll find someone to blame though.
In D.C.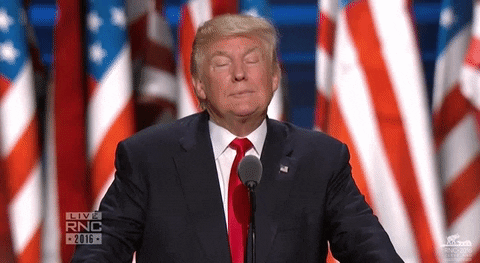 Donald Trump Reaction GIF by Election 2016
Giphy
Politicians work part time, are given free housing, education, and health care, and exempt from the everyday violence we experience, but refuse to lift a finger to help us.
At this points most people running for a position in the government are only in it for the benefits of being a politician and the amount of money they can embezzle. Well in my country at least.
Just speak a truth and live it. Yes, it maybe hard. But what part of life isn't? Hypocrisy is just lying. Plain and simple. And it's a sin to lie.
Want to "know" more? Never miss another big, odd, funny, or heartbreaking moment again. Sign up for the Knowable newsletter here.

Keep reading...
Show less
Just because double standards proliferate our everyday lives does not make it okay.
People see examples where men and women are treated or judged accordingly. But a glaring disparity becomes evident when the gender roles swap.

When males fly, they are "Superman" whereas, when females fly they are a witch.
But doubles standards aren't limited to sexism.

People shared their examples of the phenomena when Redditor piano_043 asked:

"What double standards annoy the sh*t out of you?"
Keep reading...
Show less
We don't have to look very far to spot hypocricy.
It seems that everywhere we go, there is a bizarre hierarchy of rules and expectations.
Want to "know" more? Never miss another big, odd, funny, or heartbreaking moment again. Sign up for the Knowable newsletter here.
Keep reading...
Show less