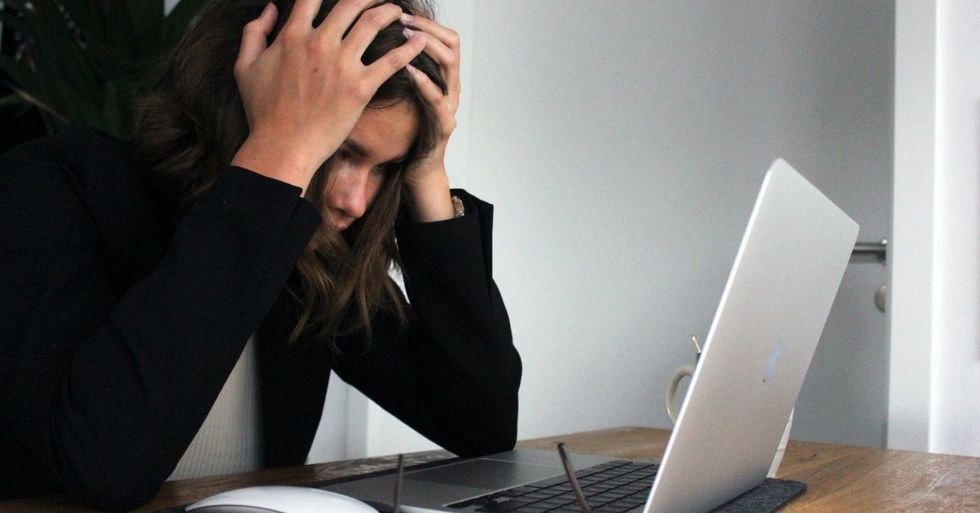 It's 2022 and the culture shift is still well underway. People are getting back to the office now. And everything we went through is being worked into the new normal. Clearly getting it all right is going to take some time. Case in point… Redditor throwAIT4353 wanted to discuss their story for some feedback. So […]
More
What's fair is fair.
That is a bold faced LIE!
What's unfair is fair. That moniker seems to define life more accurately.
Everyday we all face them... the double standard.
It's all crap. So let's vent...
Redditor FlameBoySWE wanted to vent about the unfairness of life. They asked:
"What is the most infuriating case of double standards you've come across?"
Will double standards ever end? Probably not, but we should at least be aware. So we can do better...
Wasted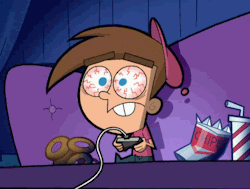 Video Games Reaction GIF
Giphy
"I can't believe you waste your time playing video games!"
"...proceeds to binge 8 hours of Netflix."
shifty_coder
Pay Up
"My cousin has been in court for 10 years because of child support problems with his ex wife. If genders were swapped he would be in jail for these same issues. She does not pay child support, adhere to court ordered child visitation, ignores court ordered restrictions on stalking him and family members, files false suits using Facebook posts as evidence against the order, does not feed the children properly, they come home usually in the same clothing they left in because she's too cheap to wash them and sees it as his responsibility."
"She owes over $100k in fines and is still facing no real consequences other than mail notices about nonpayment. My SO's father missed ONE payment years ago, they suspended his business license and threatened a lean on his house. Her mother still owes $10k+ for drinking away the college fund and nonpayment of child support with again, no consequences."
"Fathers have NO rights in Massachusetts, the mother is always right, even as a documented drug addict. Which is yet another story along the same lines."
Blazer323
I'm a man
"When I worked for a supermarket in the UK that rhymes with Baitrose, I bleached my hair. I'm a man. They ordered me to cut it all off then changed my shift to be an outdoor trolley collector. And I had to wear a hat. The person who told me to do this had bleached blonde hair. They were not a man."
Kalesche
"I applied for Baitrose when I was 16 for a Sunday job and they wouldn't hire me because my hair was too short. It was a grade 2 all over. They must have a thing about men's hair."
unholy_plesiosaur
Sushi Dangers
"My daughter and I have some things that have become tradition. We always go to Starbucks before school on Fridays, we like to go eat sushi for lunch on Tuesdays when she gets out of school early and we usually go just the two of us. I get all kinds of dirty looks, because people assume that a 45 year old guy who's out with a beautiful young woman (16 going on 25) is some sort of lecherous monster. It sucks, but I've been learning to brush it off."
beeedeee
Only the Bad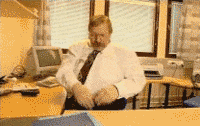 Fed Up Reaction GIF
Giphy
"In work, if I am 5 mins late they will certainly let me know about it. But if I stay behind 15 mins later than my finish, not even a mention."
BleMaeBen
Oh that last one burns me. Employers love to be nasty but never kind. Great for morale!
'Oh he can't be alone!'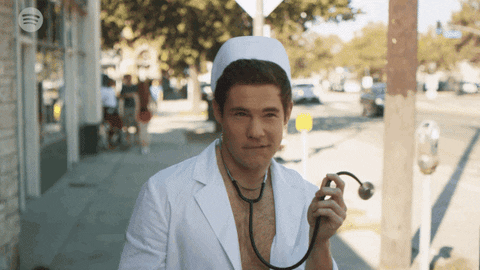 Adam Devine Swag GIF by blink-182
Giphy
"When I was a school nurse I was always alone with whatever children needed assistance, even after I would ask for help."
"New male school nurse started, all the sudden three other people are available just to watch him. I felt terrible for the guy, but literally no one trusted him with the diabetic kid or the kid with the trach alone. 'Oh he can't be alone!' But me a woman was never questioned, double standards abound."
pretendthisisironic
"That's different"
"35 years ago and it still pisses me off. I got detention in high school, no biggie... I did the crime. However I was scheduled to work so I asked for detention to be delayed for one day. Request denied. I pointed out that football players routinely had theirs rescheduled to accommodate games and practice. Only answer I got was 'That's different.'"
pants_overrated
perils...
"When I was about 16, My dad (a baptist missionary pastor) once preached a 2 hour sermon on 'the perils of pornography' and how absolutely evil it was, gotta save yourself for marriage, etc... that same night when we got home from church, he asked me to bring him his phone that he'd left in the car. I opened it to find months of daily porn-watching in his internet history LMAO."
elchefeh69420
Stop/Go...
"One of the Regional Managers goes to State Prison for over a year for DWI. If you know anything about Texas DWI laws, that means he got caught multiple times. Comes out of of Prison, immediately transferred to Corporate and made a Director. Brand new employee is rear-ended in Stop/Go traffic on the highway. No injuries, but forced to take a drug test. Fails for weed, immediately fired."
shadow247
No Dads Please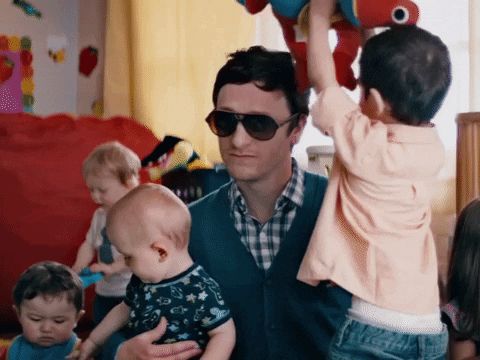 Andy Samberg Ugh GIF by The Lonely Island
Giphy
"If there's any issue big or small at day care or school, they call the mom first."
mmmmmmmmmmmmmmfarts
Why can't everything and everyone be treated equal? It's 2022! Let's work on this please.
Want to "know" more?
Sign up for the Knowable newsletter here.

Never miss another big, odd, funny or heartbreaking moment again.
Keep reading...
Show less
The notion that it is socially unacceptable for one gender to engage in behavior typically reserved for another gender is outdated and ridiculous.

Curious to hear examples of double standards applied to men, Redditor ENTPain asked:

"What is a double standard that you have experienced as a guy but is seen as okay if you were a girl?"
Men discuss the double standards they've faced as it pertains to children.
Child Affection
"Kissing children. Got a rude awakening when I was in public with my nephew. He was being cute (as always) so I gave him a kiss on his forehead and cheeks."
"Someone 'politely' told me that it was weird that I was giving him affection like that and I was just shocked. I felt like if it was a girl they wouldn't be told off about this."
"I don't care what the public thinks though, my nephew and my new niece are getting all the hugs and kisses from me, the cooler uncle."
– UnwitheredKing
Custody Battle
"Somehow when it comes to kids the mom is more important, one of my good friends is having a rough breakup after his girlfriend of 10+ years went on a retreat with her friends from college. She f'ked 10+ guys, got pregnant and did not know who, got aggressive when my friend tried to reason with her because of the kids (they have 2, 4-year-old and a 2-year-old) and hit him hard enough in the face to chip a tooth."
"When they separated he filed for custody since, the judge called in favor of her, even after blaming the sex vacation on the copious amounts of drugs she did while she was at the retreat. She seemed a better parent to have sole custody over a boring dude that has a stable job, loves his kids more than anything, and even after this whole ordeal did not want to destroy the ex for ruining his life."
– Amelsander
Helping The Kid
"Interacting with children in public."
"I.E. a lost child, if a man tries to help, he is perceived as creepy at best, predatory at worst. While a female is just seen as caring and compassionate."
– ELPwork

Pretty In Pink
"Hetero dude here, went shopping with the kids today and saw a gorgeous pink pearl new Accord, and had to park next to it to get a closer look. Woman was getting into it and just had a confused look when I told her how incredibly awesome I thought it looked."
– wrencherspinner

Big Brother's Experience
"Taking my bro (16 ys difference) to a pool or an amusement park ... even if my stepmom is there , weird looks"
"Edit (i cant answer to all under here). I am european, and yes being an adult taking my younger bro out, i get lots of weird looks, i look too young to be his father , but too old to be his brother, if his mother is with us then suddenly she is the creep for having a younger boyfriend tho."
– SnooOpinions2673

Dad Skips, Gets Praised
"Not quite what the question is asking, but it iritates me as a father."
"When I take care of my daughter, doing simple things like feeding her or just skipping down the sidewalk or talking nonsense, people feel a need to tell me I'm 'such a great father' and 'wish there was men like you' like.... okay, you obviously have shitty people in your life, I'm doing my job, and it iritates my wife because she does the same thing and everyone just thinks it's normal."
– velikost-commander

The Ultimate Decision
"Fathers often don't get custody of their kids in court."
– Burrito_Loyalist

Relationship issues were discussed.
Reaction To Rejection
"My highschool girlfriend physically attacked me the day I broke up with her. In retrospect there were red flags but at the time it was completely unexpected."
"She clawed at my face and sank her teeth into the inside of my thigh next to the groin. It was horrible."
"With the exception of my mom, no one I told gave the slightest sh*t about what had happened. In fact, I had to spend weeks concerned she would tell someone I'd victimized her."
"She left threatening voicemails and stalked me at work for a couple of months afterward. I also got a series of mysterious flat tires."
"Again, no one cares. You're a man and you need to look after yourself."
– lordorwell7

Assuming Position
"This one is much more lighthearted than some of the other comments on here, but omg I want to be the little spoon, idc that I'm 6'2" I just wanna be cuddled from behind like I'm in a little cocoon of happiness."
– KingOf_Anarchy
Feeling Violated
"Sexual assault. Specifically when it's unwarranted touching/groping from girls on a night out or 'just having fun.'"
"If a guy does it it's justifiably vilified, but the guy is usually told/asked if they're gay to not want to be touched by a girl even if it's unwanted."
– Leeono

The Risk
"Girls would grab my ass all the time in high school, even a girl that was underage, when I was 18 lol. If I grabbed her a** I'd risk jail time."
– SteeztheSleaze

Being inconvenienced is not exclusive to women.
Toilet Swap

"Last Christmas I went to waddesdon in Oxfordshire (UK) with my family to see the Christmas lights. When we got to the toilets I found that they had changed both male and female toilets to be female and moved men to plastic construction site style portaloos. These had no lights or running water. I was looking to change my infant sons nappy but couldn't because baby changing facilities were in the toilets."
"When I complained I was told that one of the portaloos had a plastic shelf I could have used and that it was a 'practical solution to reducing queuing for the female toilets' because they tried adding the toilets for everyone but the women would rather queue up for the real toilets, so their solution was to force men to use them. Just imagine if they had done this the other way around?! I feel sorry for single dads and gay couples with children."
– Sharpax

Vertically Challenged
"Being short."
– JazzyPhotoMac

Taste For Cute
"Liking cute things."
– MKQueasy
"Definitely liking cute things is a right for everyone for God's sake 😤"
– The Original Poster (OP)

Good Company
"Taking my bro (16 ys difference) to a pool or an amusement park ... even if my stepmom is there , weird looks."
"Edit (i cant answer to all under here). I am european, and yes being an adult taking my younger bro out, i get lots of weird looks, i look too young to be his father , but too old to be his brother, if his mother is with us then suddenly she is the creep for having a younger boyfriend tho."
– SnooOpinions2673
Being Stalky
"Stalking or being 'creepy' in general seems to be fine if you are a girl, but not if you are a guy."
"I have a girl friend who openly admits to having folders on her phone filled with photoes of random people like her teachers from univerity (male ones) and I have never heard anybody saying its inappropriate."
– Threeth_

Do any of these examples shared by male Redditors sound familiar to you?
If you or someone you know experienced sexual assault, help is out there. You can reach the RAINN National Sexual Assault Hotline by calling 1-800-656-4673, use their Live Chat tool: https://www.rainn.org/get-help, or visit the National Sexual Violence Resource Center's website.

In Canada, help is available through the Ending Violence Association of Canada website.
International resources can be found through the Rape Crisis Network Europe website.
Want to "know" more?
Sign up for the Knowable newsletter here.

Never miss another big, odd, funny or heartbreaking moment again.
Keep reading...
Show less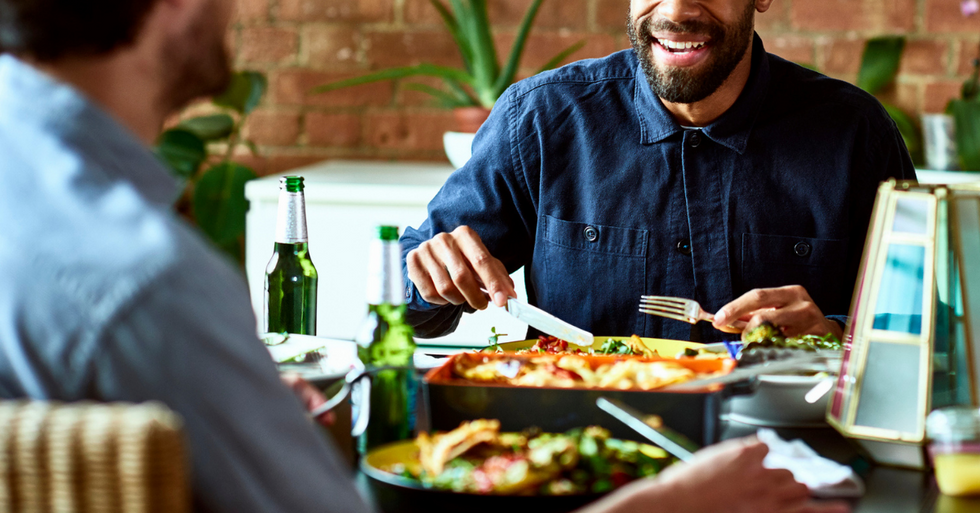 As adults, we all know there are going to be instances where plans have to change or be canceled entirely, even with our very best friends or life partners. But there should rarely be a reason to miss your spouse's birthday, pointed out the "Am I the A**hole?" (AITA) subReddit. Redditor Level-Sky8422 was surprised when […]
More
Some time ago, I revisited an interview the actress Kathleen Turner gave to Vulture wherein she spoke about her life and career, focusing in particular on how her career trajectory changed following her rheumatoid arthritis diagnosis in the early 1990s.
She kept the disease a secret for years and suffered in silence. Living with chronic pain exhausted her and made her irritable which, in turn, gave her a reputation for being "difficult" in the industry.
And you know what? That interview reminded me that women are thrown away without a care in the world while men are given chance after chance... When was the last time you saw her headline a film, especially as an "older" actress?
The world is full of double standards that complicate the lives of men and women alike but the ones that don't explicitly rely on gender expectations are equally annoying.
People told us all about the double standards they're sick and tired of after Redditor SecretSquirrel224 asked the online community,
"What is a double standard that really bothers you?"
"Management..."
"Management enforcing rules they break all the time."
fantastictangent
"If you're two minutes late..."
"If you're two minutes late on your break you're reprimanded harshly, yet you get stuck behind at work for an hour because it's busy? Just part of the job.
"Some businesses don't even pay you."
Pattoe89
This is true and so frustrating. I do not miss retail.
"I have lots of experience..."
"I have lots of experience (like they are asking) but the employer thinks I'm too old for the job."
sonia72quebec
Ageism is a very serious problem. So sad.
"But God forbid..."
"You get in ahead of everyone else, and no one notices or cares. But God forbid you depart before everyone else and are a slug. No, I worked the same number of hours (if not more) than you."
"You weren't here to see it, but that doesn't mean I wasn't there."
ElwandaPurnell
I worked a job like this once. Guess what? It's now my former job. I was more than happy to leave it–and on short notice.
"Can you imagine..."
"The government owes me about $5,000 in benefits, and they are five months late to pay up."
"When I managed to get someone on the phone about it, they told me there is nothing I can do besides wait and hope that they'll pay me the money they owe me at some point."
"Can you imagine what would happen if I was half a year late to pay my taxes? Police would literally be kicking down my door and I would be carted off to jail."
BoobingandBang
The Strangest Superstitions People Actually Observe | George Takei's Oh Myyy
The world can be a superstitious place. If you've ever knocked on wood or thrown salt over your shoulder then you've run into one or two throughout your life...

This is remarkably frustrating but it is a pretty accurate example of how torturous and hypocritical the bureaucracy can be.
"My parents say..."
"My parents say that our generation only does stuff so that we can take a picture and post it, and then whenever we go do something, my parents take a ton of pictures so that they can post them."
SupremeLeaderTang
Your parents might want to look in the mirror. But take their phones away first in the event they decide they want to take another photo.
"Some people comply..."
"Cities and states telling us to conserve water by watering less. Some people comply and they end up getting fined by their city for having a dead or dying lawn."
"City and state buildings have the greenest lawns around because they water round the clock. Early morning, high noon, and in the evening. Half the sprinklers are usually over spraying in the middle of the road."
sauerpatchkid
"As a man..."
"As a man, being felt up/sexually assaulted in bars, work, other places and having it not be taken seriously, even being seen as comical."
LaughingJAY
"Women taking care of children..."
"Women taking care of the children is seen as natural and responsible, but a dad taking care of children is 'babysitting' or seen as creepy and problematic."
KingofCranes
"You have to leave..."
"You have to leave a letter of resignation for most jobs a couple of weeks in advance, but they can let you go without notice."
EpicWizardGuy2771
Well, well, well... annoyed yet?
Have some frustrations of your own? Feel free to vent in the comments below!

Want to "know" more?
Sign up for the Knowable newsletter here.
Never miss another big, odd, funny, or heartbreaking moment again.
Keep reading...
Show less