Not all secrets are taken to the grave. In fact most secrets always find a way to be heard. Usually guilt is the key to unearthing confessions, it's often too much to bare.
I think it's because nobody wants to die guilty, just in case there is whole afterlife situation. It's best to start the next journey with a clean slate. That's why we hear so many tales about sudden deathbed confessions. Nurses, doctors, cops, witnesses have a plethora of memories and secrets they've been told. And I am here for all the tea.
People are scandalous! Shall we listen?
Redditor u/alyssaoftheeast wanted to hear all the dish health care workers have to serve, by asking:
Nurses of Reddit, what are some of the most memorable death bed confessions you've had a patient give?
Want to "know" more? Never miss another big, odd, funny, or heartbreaking moment again. Sign up for the Knowable newsletter here.

Keep reading...
Show less
Secrets can be good with intentions of keeping others from experiencing the pain of knowing. Sometimes they can be more devious or damaging nature. This writer certainly doesn't like being kept in the dark.

A big part of secret-keeping though is knowing that often, it's something just plain embarrassing or super private. Like the time that boy from school wet the bed during a sleepover and blamed the poor dog instead…Chad will probably take that to his grave…well he would have if we hadn't said anything.
Keep reading...
Show less
Life is full of uncomfortable, crappy moments. It's how we get through those moments that defines the way we build character.
And at this rate, I should have the greatest, most dignified, full character ever created. I can't remember all the times I've been left with uneasy and just plain yuck feelings.
A lot of those feelings can be self inflicted due to the dramas of life. But we've all been there. Sometimes, well, a lot of times, we hit low spots. You learn quickly that just about anything can drag you down low.
Redditor u/marcz52 wanted everyone to open up about the things in life that have left us with feelings of unease, by asking:
What is the worst feeling ever?
Guilt. That is a big one for me. I hate guilt, mostly because I wish I could avoid it. And guilt finds a way to pile on quickly with age. I'm starting to feel it.
Screw Ups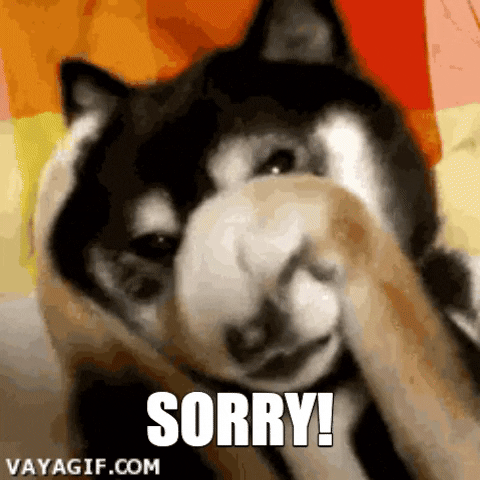 Sorry Dog GIF by swerk
Giphy
"When you screw up and a bunch of people were impacted. You're ashamed and have apologised but everyone's still pissed and too polite to mention it but you know they're all still steamed."
- qw-rty
"this isn't too bad"
"Broke my back during an accident a few years ago. Made a full recovery, but the night after they put chapstick sized screws in my back to hold it all together remains the most painful and miserable experience of my entire life. Woke up from surgery thinking "this isn't too bad," then entered the depths of hell a few hours later when the anesthesia faded."
"Fun fact: There's a limit to how many painkillers they can give you right after you've been under complete anesthesia. They increased the dosage the next day and i was alright, but that first night was something I wouldn't wish on my worst enemy."
Upchuck!
"The feeling before you throw up really warm saliva, stomach hurting and heart moving."
"Oh man. Finally deciding to throw up at 11 PM after an all day hangover with nothing in your stomach. I've done it quite a few times. It's so brutal in those first few moments. Eventually you do feel better than before though. Don't be like me. Make the choice to throw up early. THROW UP LIKE A MAN!!"
Anxiety Issues
"Dealing with post partum anxiety. During a little family drive all was well until I looked at the dash. I had a panic attack over the gas gauge being close to E, despite us near a gas station and fine for money etc all of that. Absolutely bonkers panic attack. It was completely unwarranted yet it happened. I'm currently working on it with CB Therapy and it's been helpful."
Oh No!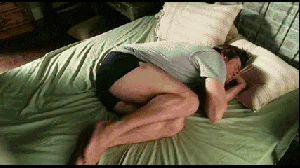 waking up no GIF
Giphy
"Suddenly remembering something very important you were supposed to do at work at about 10 at night."
How are you feeling so far? I've had more comfortable reads. Some of this is giving me anxiety. And that is the last thing I need. But alas, here we are. I suppose we should continue.
Unease!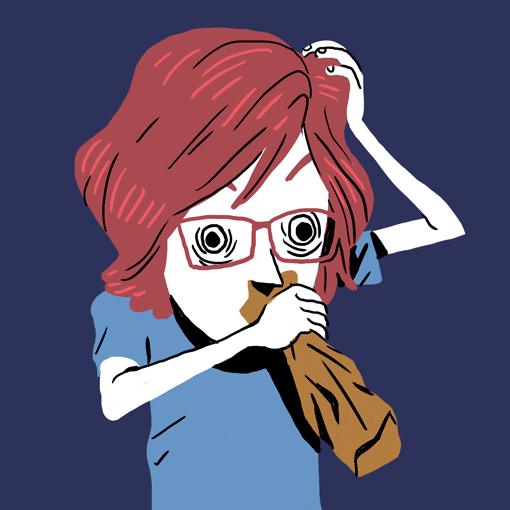 Scared Breaking Bad GIF by davidsaracino
Giphy
"That dread in the pit of your stomach when you don't know if someone you love is alive or dead. I wouldn't wish that on anyone."
Silence
"Looking around and realizing there is no one you can really talk to anymore."
"Had COVID in March and had to isolate, when I was having a really hard time and believe to be COVID induced panic attacks... had no one to call just felt like a bother... not a good feeling."
- Amasse24
"I'm forced to be alone because my family wants me to come back home. I just wish they weren't trying to isolate me and force me to please a bunch of rich designers because honestly I'm heartbroken miserable and sad all the time. I just don't feel like I can connect with anyone anymore because everyone is constantly in their head imagining things about me instead of just talking to me."
Farewell...
"The death of a loved one."
- Deckham
"Especially if it's sudden, even if they're older. I lost my grandmother a few months ago to an accident, she always seemed so strong, like she'd live forever. It feels the same as when I lost my aunt, almost 13 years ago, to a brain aneurysm. She was only in her 40s. Losing both of them hurts in a different way than when someone passes after a long illness."
One Sided
"When you love someone, not only just care for them and appreciate their presence, but truly love them. You can't imagine a moment without them, a future that doesn't include them or a lifetime that isn't besides them. they are your muse, your motivation, and everything in between, without them, you feel less. they make you the person you want to be. Well when the feeling isn't reciprocated, that can suck majorly."
- chey5
PROOF!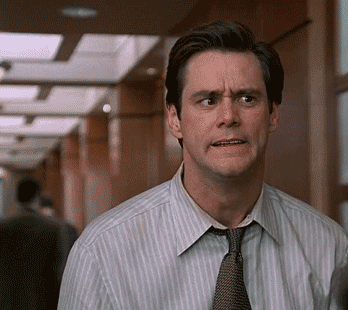 Jim Carrey Reaction GIF
Giphy
"Everyone accusing you of lying when you're not actually lying and no way to proof it."
Death, lies and despair. At least they don't last forever, just until the next round. Next time you feel this yuck, try to breathe and smile. I don't know, It can't hurt.
Want to "know" more? Never miss another big, odd, funny, or heartbreaking moment again. Sign up for the Knowable newsletter here.
Keep reading...
Show less
Learning about a juicy family secret can typically go one of two ways.
Sometimes it's purely fascinating and fills us with the same excited interest as faraway gossip. Other times, however, it involves us personally, and the truth is hard to bear.
People all over the internet are loaded with stories of both varieties, and a recent Reddit thread asked folks to come forward with theirs.
Redditor skadarski asked:
"Did your parents reveal a secret to you once you reached adulthood? If so, what was it?"
For many, the deep secrets involved the hidden, true relationships between family members. Soap operas are not as fictional as we may have hoped.
A Holiday Reveal
"That I had a much older half-sister. Apparently my father had got some girl knocked up in high school, her parents didn't like him and thought they were too young to raise a kid, so they just packed up and moved. He knew she existed, but never tried to locate her and just moved on with his life."
"After I was in college, the sister had contacted him and they got together. Well nobody bothered to mention this fact to me until I come home from college for Thanksgiving and this strange women is sitting at the table and my dad says, 'Meet your sister.' "
-- Dervrak
Kept Far Away
"When I turned 18 I got a letter from a distant Aunt and Uncle wishing me a happy birthday."
"I hadn't seen them since I was a a baby, but there's hundreds of pictures of them and me together when I was a baby. They used to babysit me a lot and take me on vacations with them."
"My Mom told me they used me to smuggle things. I guess they said it was super easy to smuggle just about anything with a baby. At one point literally hiding cocaine in my diaper."
Found Out
"When I was 18 my mom told me how my dad cheated on her with this woman named Kathy. I actually remembered Kathy when I was kid because my dad would take my brother and I to her house. She would buy us computer games and stuff so we loved her at the time. I never understood why my mom hated her until I was older."
"Kathy ended up marrying my dad's best friend. As an adult I was never nice to her and my dad would give me sh** about it. I finally told him that I knew about her and that mom had told me everything. He just said "Oh, alright then." He never gave me sh** again."
-- Jessibeeb
An Italian Coverup
"Kind of. My sister decided to take a DNA test to get some insight into her ancestry. She got her results back and had zero percent Italian, while our dad is 100% Italian. She didn't confront them right away and instead decided to wait until I took the test and get my results."
"Four weeks later I got my results back and sure enough, I also had zero percent Italian, and it actually identified my biological father, who isn't my dad. They revealed the secret when my sister intentionally let it slip that she was and I were waiting for our DNA results."
"I'm 38 and it never once came up. It wasn't even really for a bad reason, they had fertility issues and went to a sperm bank. I'm honestly not sure they ever would have said anything"
-- 3rd_eye
For others, the secret was all about the source--or absence--of cold hard cash.
A Deep, Deep Hole
"Most of my college was paid by someone named Tony (random dude to me). I know you're all thinking that it was some sort of lovechild thing, but it turns out my grandfather was a bookie and Tony was always just a bad gambler."
"So instead of My grandpa having his knees capped, he made a deal Tony would pay for college."
-- stickpoker
People Share The Craziest Lies They've Told That Came True | George Takei's Oh Myyy
Provided For
"My great-uncle (dad's uncle) left me a large sum of money in trust that I was to receive at either age 25, graduated from college, or was honorably discharged from military service (he retired from military), whichever came first. I had no idea and I'm glad I didn't."
"I joined the military right out of high school and when I had my DD-214 in hand, my parents took me to a lawyer who laid it all out. Wow. Because of the enhanced GI Bill, I didn't have to touch a cent of it for tuition. I did use it to buy a house though."
"I miss my great-uncle as much for his wisdom as his company."
More Generous Than Any Knew
"My grandfather was a small business owner who everyone always thought of as extremely frugal due to growing up poor. Later we found out he spent a significant amount of money on charitable causes and helped a lot of his employees with financial and in one case legal trouble."
"Positive secret, but it was definitely a secret."
And some shared truly bizarre stories from the years they were too young to know what the heck was actually going on.
A Secret Prolonged
"Not yet, but when I was in college and my parents got divorced, my dad gave me all the information on what to do if he passes. Told me where things are, and had me go to his bank to sign a document for access to his account after he dies."
"When we were leaving the bank, he told me, 'your mother is not who you think she is. Everything you need to know is in my deposit box.' "
"I have no clue what he could be talking about—he never elaborated, and my mom laughed it off when I told her about it."
"Guess I'll find out one day."
-- root-bound
Not Just A Saying
"When I was a kid, my dad accidentally killed a raccoon with his car. It had a young one with it that wasn't hit, so we adopted the baby raccoon."
"We adored it, but we were not at all equipped to care for it. There was no lock or cage that could stop this thing. It was very clever, strong and curious. It got into cupboards and ate food and trash, and we'd find its sh** in the most random places."
"One day my dad sat me down and told me that my raccoon had 'gone to live on a farm.' I was old enough to know what that meant, and I was heartbroken."
"Just a few years ago I was telling this story to my husband and my dad interrupted me and said that he literally, actually gave my raccoon away to a work acquaintance of his that had a farm and a lot of wooded property. It had become so accustomed to humans it constantly broke into the man's house and ate his food, and got enormously fat and lived a long ornery raccoon life."
-- scurvy_knave
Hightailing It
"There was story growing up about how a local prince wanted to marry me and offered things like cows for my hand in marriage."
"When my father passed away I went to my home country and met cousins I had not met before."
"Turned out the prince was the president's son and it wasn't an offer, it was a demand. We snuck out of the country because he was going to make me his wife - bear in mind, I was a toddler."
"My mom filled in the back story. The company my dad worked for had to smuggle us out of the country. My life was so exciting when I was 6."
Perhaps these stories have you feeling like your life could be more exciting. But before you start thinking that way, perhaps there are secrets you simply haven't heard yet.
Want to "know" more? Never miss another big, odd, funny, or heartbreaking moment again. Sign up for the Knowable newsletter here.
Keep reading...
Show less
We are all dying to know the juicy secrets behind something as controversial as a non-disclosure agreement. An entire world of information that we don't know--and, as humans are extremely curious creatures, we are simply absolutely on board with learning all of the juicy secrets behind an NDA.
The trouble is, NDAs are used on a lot of things. Sometimes they're just to prevent corporate espionage. Sometimes it's because you've booked a job onboard a major film/tv-series and the creators want to keep it under wraps.
Sometimes it is juicy though, and those times...well. Those are the ones we tell everybody.
"People no longer bound by their NDA, what can you now disclose?"

Here were some of the juiciest answers.
The Cola Wars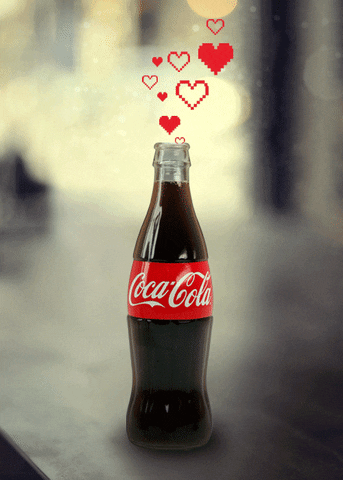 coca cola GIF
Giphy
"Not my own but from a family friend. Coca Cola and Pepsi regularily settle disputes behind closed doors on things like employees trying to quit and join the competitor."
"Their employment contracts have entire clauses stating you cannot be employed by the competing companies even after you quit so to protect company intel and confidentiality."
"For example, a Coca Cola employee feels like he is being mistreated by the company so he quits and tries to work for Pepsi."
"So Pepsi's legal team will inform Coca Cola as soon as they find out and Coca Cola will sue the guy for breach of contract and in return Pepsi will pay them."
"This is done so Pepsi and Coca Cola don't sue each others into bankruptcy for breach of laws regarding industrial competition and market regulations. Basically a peace treaty of sorts."-JazzPhobic
Behind The Mask, Who Are They?
"I was part of the beta testing for DC universe online. I remember a few missions that were voiced probably just by developers, before they hired the voice actors to do it."
"I wish I had saved footage of it but there was one where Supergirl was clearly voiced by a man doing a high-pitched falsetto voice. One of the funniest things I've ever seen."-DrumBxyThing
Hollywood For An Evening
"Not sure if I'm no longer bound or not or how common knowledge it is, but living in NYC I was paid to be a fan at a major red carpet movie premiere for a popular film franchise."
"100% of the people there were paid to act excited as famous actors and a VERY famous director walked out and said hello and did interviews. We were under strict instructions not to let anyone know we were hired."-LearnedToUnicycle
See? We told you--sometimes, it's just corporate America. But sometimes it's test runs of (now well-known or defunct) products:
A Good Idea In Theory
"Cheetos Clean Paws. I worked in market research and Frito-Lay tested these back in 2007, I think. The concept was Cheetos that didn't leave orange dust on your fingers."
"What that translates to is Cheetos with an edible lacquer sprayed on them. But they tested very poorly because they tasted like they had edible lacquer sprayed on them."
"My coworkers and I referred to them as semi-gloss Cheetos."-darkisright
No More Drama
"I signed an NDA for a predominant American show where they take a certain type of business on the brink of failure and 'transform it' to save the business."
"When the producers of the show found out my wife and I both worked there, they tried to fish through our relationship for tv drama."
"When they found out we have a solid relationship, they tried to convince us to fake our drama with scripted conflict. Long story short, we got fed up and quit during shooting. We were cut from the show. Oh well."-unholyXwater
Hollywood Conspiracy Come To Life
"I used to work for a company that tracked ticket sales for theaters across the US. By contractual agreement with Hollywood studios, we collected information for approximately 80% of theaters, but we were not allowed to collect that last 20%. Why?"
"You may have heard of Hollywood accounting. Hollywood studios work very, very hard to ensure their accounting is as beneficial to the studios as possible. No surprise; all businesses do this."
"But Hollywood has unusually high amounts of money in very narrow products, creating a distorted market. And the industry is rife with films grossing obscene amounts of money but not reporting a profit."
"Because our company couldn't collect that last 20% of theater data, it wasn't possible to absolutely say that a movie made X number of dollars."
"So, I can't prove it, but ...On Friday, June 21st, 2002, the movies "Minority Report" and "Lilo and Stitch" were both released to great fanfare."
And They Say American Industry's Dead
"Used to work in a warehouse where we made feminine hygiene products. The pads came out of one machine into several different branded boxes. Both the nickel gas station pads and the 10 dollar a box pads."
"Also we had one product of pads where we imported them from china, then repackaged them into our own boxes. I didn't have a problem with that. The problem I had was the box had an emblem saying 'made in America.'"

"Would've been ok if it said assembled in America. But no."-GGATHELMIL
Studio deals, scripted drama, and failed products? What else can fall under an NDA? Let's find out:
Duck Soup
"Used to work for Disney. They only used Disney employees for the test screenings of Marvel movies so I got to see Guardians of the Galaxy 2 (already great) and an early version of Doctor Strange that needed A LOT of work."
"When we were giving feedback to the moderator the writers were sitting in the back with their heads in their hands looking very defeated."
"It was a confusing mess but they fleshed out the characters more so it was better by the time it was released. Oh also they used to kill a lot of ducks with pyro at Disney World when they did the IllumiNations show at Epcot. Shhhhh."-meany_beany
Doggos Deserving Better
"Adogo is a doggy daycare in Minnesota that made me sign an NDA for two years saying I was not allowed to talk about the company mainly, sadly, because they treat the workers and dogs like sh*t."
"No care for how many dogs were packed into a room, which is both unsafe for the dogs and the dog attendant. Often I'd be alone in a small room with up to 25+ dogs, most who only had the most minor of behavioral tests done to see if they would play well in daycare."
"Owner also tried to get around not paying my worker's comp when I did get injured on the job, and whenever anybody put in their two weeks after realizing what a toxic work environment it was (which was often) he would punish them with scheduling them all week or make them open to close 12 hours for all their shifts."
"If you're in Minnesota and looking for a reputable dog daycare: STAY AWAY FROM ADOGO. If in the Twin Cities I would recommend Dog Days, not perfect, but they actually seem to care."-Gday613
The Bee Problem
"I used to work in a call center that had Bayer Advanced (yes, THAT Bayer) as a client. Bayer knew/knows full well that their neonicotinoid based pesticide/gardening products killed bees and were responsible for colony collapse."
"We were instructed to bold face deny and/or lie to the customer or caller if we were ever asked about it. We were also instructed to lie about the spray nozzles on the bottles."
"Bayer knew they sucked and were almost always completely DOA defective, but they refused to admit it and decided it was cheaper to just keep mailing replacement nozzles."-wizardswrath00
Everything from a doggy day-care to an evil corporate overlord who knew full well their product was harming the earth can be covered under an NDA. The lack of specificity of what an NDA can be used for, in part, is responsible for this; the other part is the human beings can really be a little scummy.
In the instances where the NDA protects the integrity of a working project, we see the (likely) original intended use. Are you under any NDAs right now? And when they're up, will you go on and spill all those secrets?
Keep reading...
Show less