Serving in the military is not for the faint of heart.
There are so many dangerous aspects to the job.
When people discuss it, we think about war and the sacrifice people make with their lives.
But there is a ton of scandal involved with the military.
Over the years, so much information has leaked about bad behavior and just everyday nonsense.
Just because a person becomes a soldier doesn't mean they're perfect.
Redditor AdRealistic03 wanted to discuss the shocking things we've all learned about our armed forces, so they asked:
"What are some NSFW secrets about the military?"
The military is littered with secrets, and I love secrets. Tell me more...
Hey Girl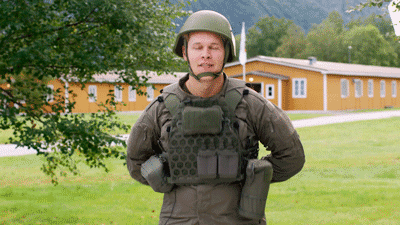 Fight Dance GIF by tv2norge
Giphy
"Been in for a long while now, the most apt descriptor I've heard:"
"'Gayest bunch of straight dudes you'll ever meet.'"
Tak_Jaehon
Baby Guards
"Our Air Force's most critical asset, nuclear weapons, are primarily guarded by a bunch of really bored teenagers."
it_helper
"Navy is the same. The guy that Naruto runs to the galley is the same one that stands watch over the nuclear reactor."
satanyourdarklord
"Lowest ranks pull guard duties more often."
"Who's the lowest rank? That baby faced 18 year old who just joined up."
"Guard duties are up there as one of the most bone taskings going."
Daewoo40
The Side Hustle
"Sometimes the guy that administers the drug test is the same one that you get the drugs from."
Lazy-Plum-19
"I was our unit's drug test guy. I smoked weed every day because I obviously would not drug test myself. I was also really good at it so they wouldn't give the job to someone else. I could get our tests done and completed without mistakes in like 1/5 of the time of my predecessor. Didn't sell drugs, but I've given plenty away."
Changnesia_survivor
Oh My
"Swingers exist on every single base in the world, in Sigonella, they would use different boxes of detergent in the windows to show what they were into and what age range they were looking for. Patrolling the housing area became much more interesting when you see who lives in the houses and what they're into."
catfartzz
Multi-Purpose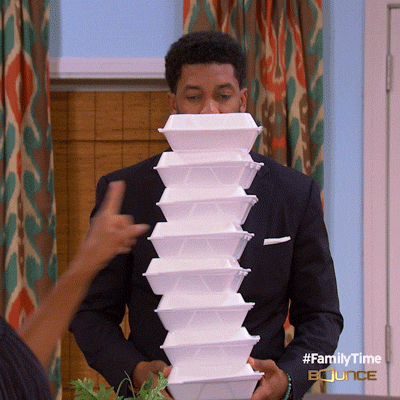 Hungry Labor Day GIF by Bounce
Giphy
"The food boxes that come in literally say 'For prison and military use only.'"
BlackLotus8888
"My husband was watching a documentary with people in prison and was like hey we have the same blankets on the ship."
PricklyPix
No matter who eats it, it's been said nobody thinks any of that food tastes good.
How many?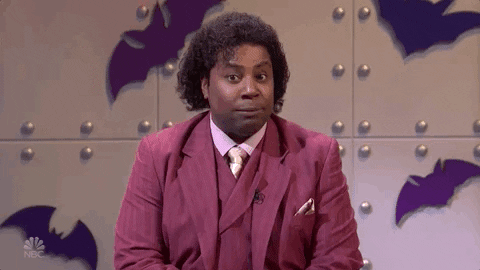 Oh My Reaction GIF by Saturday Night Live
Giphy
"I was selected 6 times in a row to be a urinalysis checker. Have seen over 2000 penises involuntarily."
Jarhead-Coffee
Bad Intentions
"The number of people who get sick and tired of being in the service who will go out and do some drug or another to get kicked out. During our Iraq/Afghanistan years, you wouldn't believe how many people would purposely pee hot or, females would intentionally get pregnant to get out of going."
Blackhawk-388
Not Sexy
"A friend of mine in the special forces told me since they are out in the field a lot, they get plenty of ticks. And while you can inspect yourself fairly well, you can't inspect everything, so they pair up and spread their cheeks, and your mate has to stare into your anus to check you for ticks in there. Not very glamorous."
Litenpes
Health Issues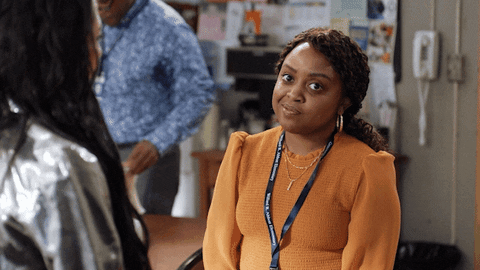 Okaay What GIF by ABC Network
Giphy
"Looooooottttts of chlamydia."
Triatomine
"My unit in Okinawa had the highest STD rate for the island. I was so glad I wasn't a part of any of that."
FightingNymph
Trashed
"Our oceans are loaded with garbage. LOADED."
"I would watch the long trail of garbage follow my ship, in the wake, as crew dumped the s**t off the fantail. Every single day. Miles and miles of trash. And this was just one ship. This was just one nation. Our oceans are full of garbage that will take centuries to erode. Our waters are littered with sh*t that fish are eating and dying on."
eyehate
Sounds like there is A LOT of fraternization in our Armed services.
Be careful out there.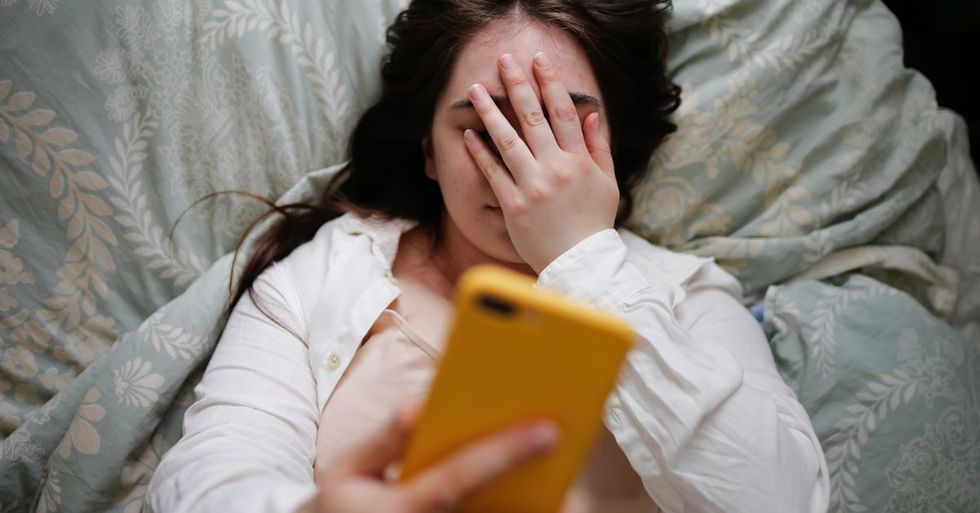 Having roommates can be a difficult living arrangement. With so many personalities in one confined space, drama is destined to thrive. And certain requests can cause an uproar. While others feel like they shouldn't have to be made at all… Case in point… Redditor sn1pehunt wanted to discuss her experience and get some feedback. So […]
More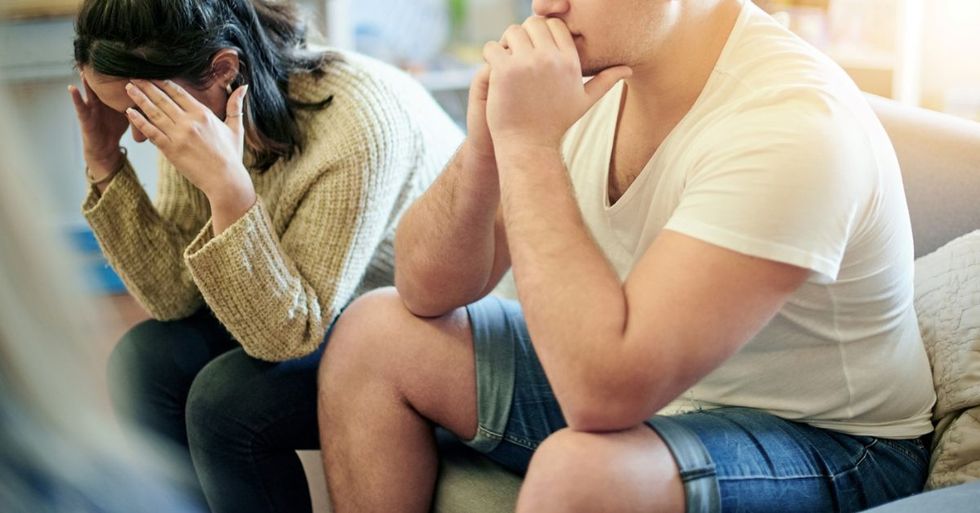 Money is such an issue. It's a necessity of life but creates so much strife. As much as everyone tries to downplay its importance, there is no escaping its DNA on the daily. That's why when people steal it, there tend to be repercussions. Particularly if that person shares your DNA. Case in point… Redditor […]
More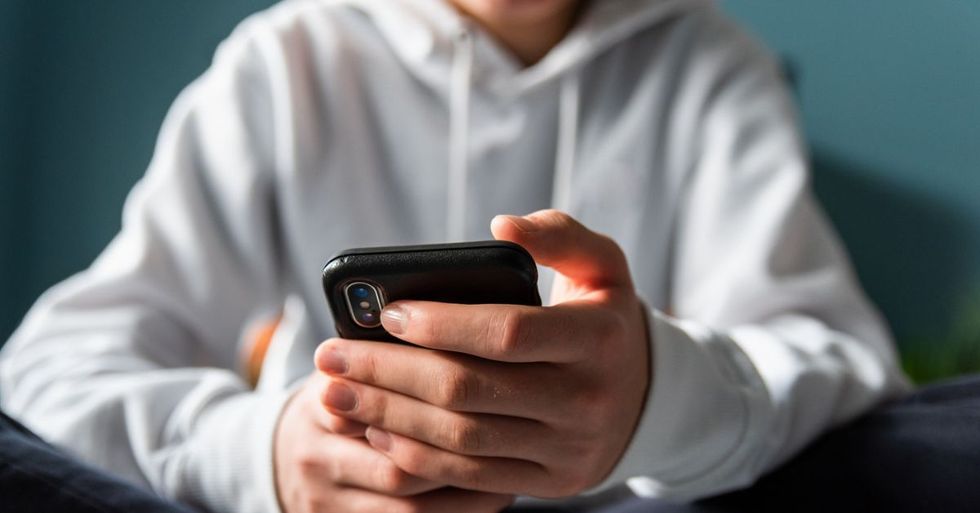 Life is hectic. People have problems with memory and organization. That combination leads to tons of stress and hurt feelings professionally and personally. So what can be done? Maybe getting technology involved can help. Maybe… Case in point… Redditor Maleficent-Outside23 wanted to discuss their experience and get some feedback. So naturally, they came to visit […]
More
Shocking as it may seem, there are still countless people all over the world who still don't follow the most basic rules of hygiene.
Up to and including covering your mouth when coughing, not double dipping amongst company, and washing your hands after using the bathroom (or just in general!)
However, those who scoff at people who don't follow certain hygiene protocols might want to think twice before scolding.
The truth is, all of us could do a little better when it comes to taking care of ourselves and others.
Particularly as we're still slowly emerging from a global pandemic.
Redditor Admirable_Self_883 was curious to hear hygiene tips that everyone should follow, but go largely unnoticed, leading them to ask:
"What are some hygiene tips you wish more people knew?"
Keep Those Supplies Clean

"Clean your hairbrushes, especially if you have oily hair/scalp."
"'Clean your glasses' includes the frames and nose pads."- PM_ME_BREAD_PICS_
Wash Your Waterbottle!
"PLEASE wash your reusable water bottle!"
"i know i know refilling your water bottle is super eco friendly but you gotta make sure you're washing it regularly to avoid any gross bacteria buildup."- linlindindin
As Do Your Sheets

"Pillows cases need to be washed often."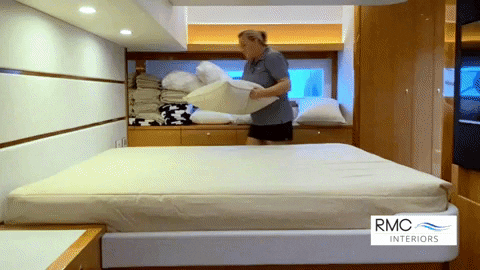 Design Pillows GIF by R Marine Crawley
Giphy
One Door To Always Leave Open...
"Maybe this is hygiene-adjacent but to stop that old laundry smell you have to leave your washing machine open to dry out."
"Every time!"- plantsplantsplaaants
It Can't Disguise Filth
"Perfume is not a substitute for washing and deoderant."- ReplicatedSun
Wiping Doesn't Always Suffice

"Washing your a**."- Professor_Lowbrow
"Washing your a** in the shower."
"Crack and hole my friends."
"Crack. And. Hole."- Watch-The-Time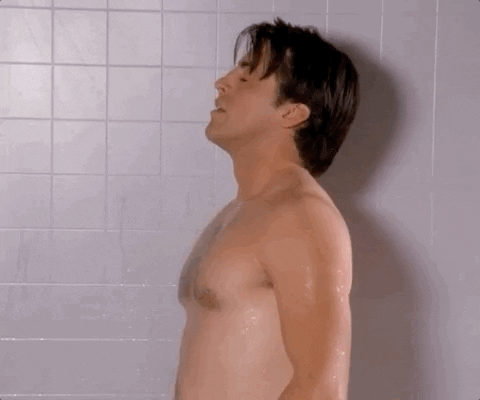 season 1 friends GIF
Giphy
Think Of Every Place You Used It...

"Cleaning/ disinfecting your phone."
"It has so much bacteria and I hate when someone shows me to look at their phone and that shits crusty."- Permission_Beginning
Learn Something New Every Day
"I wish I had known that the natural Ph of vaginal secretions was acidic enough to stain clothing and such."
"It would've saved me a lot of anxiety of wondering what was wrong with me."
"Yes, it IS NORMAL for this to happen."- Ok-Consideration2676
Remember Every Crevice

"Wash behind your ears and inside deep of your belly button."- WarSlow5450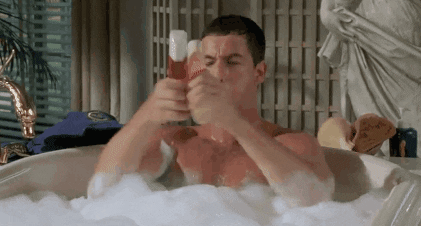 Adam Sandler Bath GIF
Giphy
Not Just For The Armpits
"Deodorant works on under boob and cleavage."- PresentationNice7043
Not The Aroma People Are Looking For
"If you can smell you, we all could smell you two days ago."- Lord_Cabbage_64
WHY DO PEOPLE NEED REMINDING?!?!?!
"Nobody realizes the amt of pee, blood and feces are on the stall latch."
"Wash your hands."- coreysgal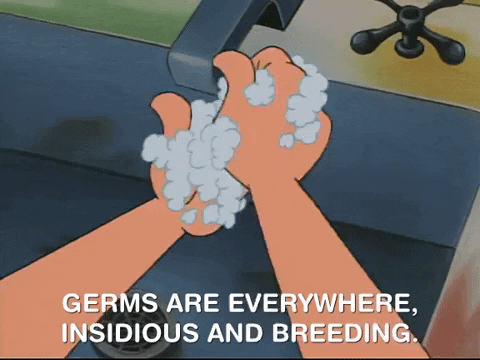 Wash Hands Nicksplat GIF by Hey Arnold
Giphy
It Doesn't KEEP Things clean...

"If you leave your washing in the machine for over a day, please wash it again before you dry it."
"There is few things worse than being stuck in a room with someone who smells like a sewer dog."- krumpettrumpet
The Deserve Extra Care
"Wash your feet, including the bottoms."
"I had a pedicure once where the nail technician remarked that he could tell I washed my feet well."
"I said, 'doesn't everyone wash their feet?'"
"He said 'no' and that he can definitely tell when people don't."
"I guess people assume the soap running down is sufficient, but it really isn't."- theithe916
If there's anything worth putting in even the tiniest amount of extra effort for, it's hygiene and cleanliness.
And no, using hand sanitizer is NOT the same thing as washing your hands!!!