Adventurous People Reveal Which Experiences You Have To Try In Your Lifetime
Did you know that most people have never left their own country, let alone their own state? That aside, there are a host of different life experiences that people miss out on with the potential to shift their perceptions about their lives––and even their place in the universe.
Redditor decisivevinyl asked the online community "What life-altering things should every human ideally get to experience at least once in their lives?" the answers were both rich and invaluable.
---
A sudden bang in the boiler room. A hospital patient gone wild. A run-in with a wanted fugitive. Sometimes, the craziest things happen at work. Whether the following people love their jobs or not, they can at least say there was never a dull moment. Here are some of the worst moments that have happened on the job.
New York City is great. As someone who has worked there for the last decade, I love it.
And it truly lives up to it's nickname: it is the city that never sleeps. There's always something cool going on or something fun to do.
Of course, in a city as populous as New York, where things are open for all hours of the night, you're bound to see some strange things as well.
If you've lived or worked in the city for a long time, you may be able to brush off certain weird sights or occurrences. However, even New Yorkers have seen some really weird things.
For me, it was six years ago. I had just started my first full-time job (and my third job in NYC) and was waiting for the subway. A guy runs down the stairs looking completely freaked out, crashes into a couple, knocks them down, gets up without waiting to see if they're alright or even apologizing, runs to the other set of stairs, screams bloody murder at what he saw (there was nothing to actually see, of course), and before anyone could realize what was happening and stop him, jumps down onto the subway tracks.
Then he sees two mice that were on the tracks, screams bloody murder again, and runs away.
He was going in the direction the subway was supposed to come from. The subway took five more minutes before it arrived, so it's possible the guy climbed back up at some other station or something, but if honestly, I have no idea what happened to him.
Some of the other people waiting for the subway looked as freaked out as I felt, but most people just went back to scrolling on their phones or talking to their friends, waiting for their train. To this day, that was the weirdest thing I've ever seen in New York City.
Redditors have seen some extremely strange things in New York City as well, and are eager to share their stories.
It all started when Redditor real_beary asked:
"People who say "not the weirdest thing I've seen in New York City", what is THE weirdest thing you've seen in New York City?"
Hold It
"Not as insane as some but one of the most heroic things I've ever seen. New Years I'm on the 6 going back to my place at like 2am. Train is pretty full. This girl across from me looks awful. Completely wasted, and she knows it and feels it. Suddenly she flinched and puffs her cheeks out. She stays that way for the next 10 minutes, with her boyfriend rubbing her back."
"They get out at the same station as me, and I see her walk to a trash can and spit out a TON of vomit. She held it all in her mouth the whole subway ride like a goddamned superhero."
– Carols_Boss
Circus Act
"While on the C train headed uptown one morning, a man stood up, reached into his pockets and pulled out three mice, and started juggling them. But once he missed a catch and the mouse fell to the floor, he totally gave up and dropped the other two. The mice ran around until we reached the next stop and they managed to scurry off the train to the platform. The guy had just sat back down like he wasn't just juggling mice he pulled out of his pocket."
– GravyBoatShipwreck
We're The Best
"More a weird but awesome experience."

"Back in the 90s, trip to NYC. Buddy and I wanted to go to the Intrepid museum, no idea what bus to take or anything."

"So, we ask the next bus driver for directions. First - dude looked and sounded just like Jackie Gleason. Nice pair of driving gloves."
"He listens, looks at the 3 other passengers, and says "These boys want to see the Intrepid! Mind if I go off route to get them there?!"
"People are fine with it, and off we go. As he's dropping us at the gate, he says "Can't be having tourists go home and saying New Yorkers suck, boys!""
– Squigglepig52
"This reminds me of being in Times Square for new years back in high school. The cops didn't want to let us in because there were so many people there already, and then one asks, "where ya from?" I said california, and we were on a school trip. He opened the gate and said "here's proof new york is better.""
"Awesome dude."
– Kahzgul
Street Safari
"I was walking over the bridge from Long Island City to Greenpoint and I looked down at the tunnels that lead into Manhattan and suddenly saw an animal come out of the tunnel and it realized it was a zebra. Then another one came out. Then a whole bunch of horses, then an elephant... it turns out when the circus performs in Manhattan all the animal transport vehicles are kept in Queens and they walk through the tunnel to get there an back. So Surreal."
– bakerton
Only With My Parents
"Lived there for 15 years. Almost never saw wild sh*t unless my parents came to visit. One night my dad and I were walking home and we got bumped into by a HUGE bodybuilder looking dude decked out in women's lingerie with his family jewels flopping about. My Dad couldn't stop laughing, like a heard him laughing that night in the other room when I was trying to sleep."
"Then my mom and I were in a pizza joint on the upper west side, and there were 2 little old Jewish ladies (like 90s) having a terrible argument. One of them had what I assume to be her son (60s?) With her and he yelled at the top of his lungs "you should have died in the holocaust!!!" It took a while to convince my mom this was not an everyday occurrence."
– jetjordan
Birdnapped?
"My friend's mom swears she saw a well-dressed business woman throw a jacket over a street pigeon and stuff it in her purse, then just walk away like nothing happened."
"I choose to believe."
– Kin2monkey
"She was probably going to sell it. It's called "flippin' the bird", I think."
– floutsch
Burger To Go
"I have was on the subway in Brooklyn. Guy gets on and starts walking back and forth through the car giving a speech about how he's hungry and would really like some food. After a while, the general ask for food becomes him talking specifically about how nice it would be to have a cheeseburger. After a couple minutes, a woman sitting across from me, digs into the bottom of her giant purse, pulls out a wrapped McDonald's CHEESEBURGER and hands it to the guy. He thanks her without missing a bit or any noticable suprise. Still not sure wtf I witnessed that day."
– cleo42
"What, you don't carry your emergency cheeseburger on you at all times? I thought this was like, NYC 101 dude."
"/s"
– geckosean
...Holy Sh*t!
"In a cab on 9th ave stuck in traffic and at a red light. Hear some commotion and a guy jumps in the back of the cab with me and yells "Go! Go! They're chasing me!" The driver is unfazed and just gestures to the traffic in front of us and says "Go where?""
"3 deli workers come running up to the cab holding various makeshift weapons that they grabbed from their kitchen. I open my door and hop out while they dive in to the backseat and pull this guy out. They throw him onto the hood of the car behind us. I dove back into the backseat and yanked the door closed. The light turned green, and we got the hell out of there. Cab driver and I had a good laugh about the whole thing."
– Reddit
Talking To Myself
"When I was like 13 I was in McDonalds having lunch with my friends and this lady walks in and gets napkins and ketchup and sits at the table across from us. She lays the stuff out in front and across the table from her, we assume she is waiting on a friend. She starts talking and gets up and walks to the other side of the table and sits down and answers herself. She went back and forth in this conversation for at least 10 minutes when we finished and left."
– marcus_frisbee
Not All Heroes Wear Capes
"The weirdest thing I've ever experienced in NYC was not the typical "people sh*tting in the middle of the street" you may expect to hear (which I have also seen lol)."
"The ACTUAL weirdest experience I had was the time some random guy chased me for about 12 blocks as I dodged between traffic and groups of tourists. I was walking to work and at first I didn't notice him, since I obviously was wearing headphones and actively avoiding making eye contact with strangers. Once I realized he was yelling at me and trying to catch up with me, I naturally began walking faster and trying to ignore him."
"When I was finally forced to stop at a busy intersection, he taps me on the shoulder and starts yelling at me. Turns out he was trying desperately to return my (untouched!) wallet that had fallen out of my pocket! And as he's doing this hugely kind gesture, he's simultaneously berating me for being so careless with my possessions (which, I mean is fair)."

"I also once had someone find me on LinkedIn of all places to tell me I had left a credit card behind at a bar and offer to return it."
"People love to sh*t on New Yorkers, and sure we can be massive a**holes. But New Yorkers can also be some of the kindest a**holes out there. So suck on that, California."
– hellakitchen
Spare Some Cash?
"I was at a McDonald's at like 2am with a friend, and no more than maybe 2 or 3 minutes after walking in, this dude barges into the restaurant tweaking real hard. Spots us and walks right over, spends like 5 minutes telling us something like it's his birthday but he's short on cash and needed $20 to go buy shawarma for his annual birthday celebration. It's so long winded and rapid fire that other people in line with us have stopped their own conversations to look."
"When he is finally done, my friend just says something like "sorry bro but I need this cash to buy a big mac" and this guy immediately loses it. Screams for a few seconds, goes into a squat and slaps the floor a couple times. He runs a lap around the restaurant, jumping up and onto some of the tables, and runs out the door into the night. Couple seconds pass with nobody saying anything. Someone quietly says out loud "Damn, must be some pretty good shawarma""
– chickenyogurt
Pants On Fire
"Guy got on the subway with his pants smoldering. Smoke drifting around him and he's slapping at his thigh area. Naturally everyone turned to look at him. He was like, what you all lookin at?"
– whosevelt
"Lol, happened to my brother once running to catch the train. Two books of open matches rubbing against each other in his pocket. Flames coming out the pocket as he's slapping that sh*t down!"
– Realistic-Drummer565
Costumed
"When things started opening back up in 2021, my friends and I were chilling in Washington Square Park and we saw a man dressed as a rat climb on top of a garbage can."
– Revolutionary-Tiger
"Are you positive that wasn't just a New York rat?"
– Zogamizer
Get the image of a human sized rat out of my mind, please!
Do you have any "only in NYC" stories? Let us know in the comments below.
How is it possible that certain people keep their jobs?
That is a question I have long been dying to answer.
Sometimes it feels like some folks get a pass just because they have a good smile.
Or because they know how to have a few wild nights with the higher-ups.
And then the higher-ups wonder why things are a mess!
Granted, employees need protection.
Too many people have been fired for petty, ridiculous reasons.
But some people have literally burned down the building and only walked away with a slap on the wrist.
Redditor Virtual-Bunch-9131 wanted to hear about the times we all thought someone would get fired but then didn't, so they asked:
"What is the most fireable thing you have seen someone do at work that didn't get them fired?"
I've been left gobsmacked by the things I've seen co-workers get away with.
Whoops!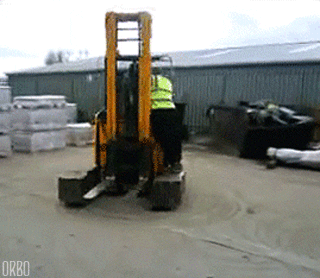 truck forklift GIF
Giphy
"He hit the OSHA inspector with a forklift."
ScarnAndMacklinFBI
"I'm sorry I laughed out loud at this."
solojones1138
"Work drunk. This was in car sales. The dude showed up drunk or heavy hangover constantly. But he sold a lot of cars, somehow, so they didn't care."
MurtZero1134
"I did this for six months. Couldn't even remember half the people I sold to but my numbers were great. Eventually, I got sent home for two weeks and told that they'd have to fire me if I drank on the job because the liability was too high. Sadly my sales dropped by about 25% selling sober."
proleterising
Info Drop
"Accidentally send out the entire company's (3,000+ employees) headcount to the company distro. The file contained everyone's salary, birthday, government numbers, etc."
Yead1971
"Ohh this reminds me of when the registrar for my graduate program accidentally sent out an Excel doc with ALL info about the students in the program. They're GPAs, GRE scores, recruitment priority, disability status, affirmative action status, various notes about them, and a bunch of other stuff."
marmosetohmarmoset
"My boss did this once, on purpose to about 15 folks. He emailed different versions of an unlocked Excel file that had everyone else's information hidden. Right click, unhide, boom, had everyone's salary. Lol. The sad thing is that I was probably the only one that noticed."
jonjon737
Let's Pretend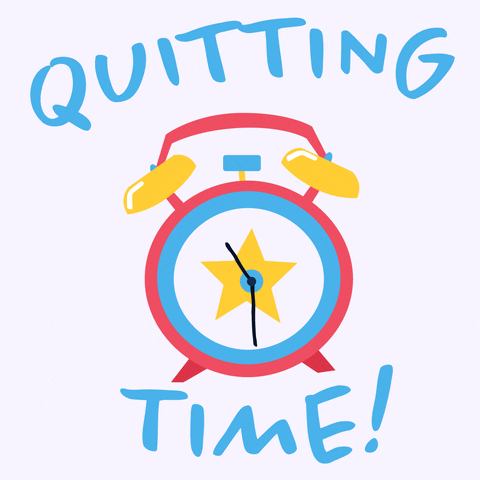 Working Work From Home GIF by Bare Tree Media
Giphy
"The supervisor freaked the f**k out on the sales guy and just clocked out. It was a super busy shipping day and he was just done. He got to the end of the driveway and turned around and clocked back in and they just acted like he didn't tell them to f**k off lol."
GuySaysStuff
I love when supervisor's freak out.
They reap what they sow.
Peace Out
When I worked retail, I once challenged a customer to step outside and fight. The customer - I'll never forget this - said, 'Dude, you're at work,' and walked out, shaking his head. Sometimes the customer is right!"
Brand_Ex2001
"My brother did this to a customer who was verbally berating him. The moment the customer realize this staff member didn't value their minimum wage job nor was gonna let some idiot insult him, made the decision to calm down and apologize."
sketchysketchist
Just a Joke
"It was me, but I faked a coworker's death by putting a makeshift memorial up in his assigned parking spot on April 1st. It had his picture, flowers, a handful of candles, the whole deal. The head of HR was not amused. Everyone else loved it, though. To make matters worse, this was during peak covid. I had just returned from a small vacation and had no idea my friend I did this to had been out for 3 days due to suspected Covid."
dlebs83
It's a Boy
"In a hospital, the person went out to get a patient and called out in the waiting room, 'Where's my little (insert name of disease the infant had) baby?' Basically just told all the people in the room what disease the baby had and the mother's jaw dropped and was furious. Nothing happened. She ended up quitting on her own 3-4 years later."
Candersx
"They're incredibly lucky. My roommate in college was nearly kicked out of nursing school because after a birth she told the grandparents sitting in the lobby, 'It's a boy' for others around to hear. She was a stand-up, grade-A student with no issues in school aside from this. HIPPA violations are some serious stuff."
curious_24
Excess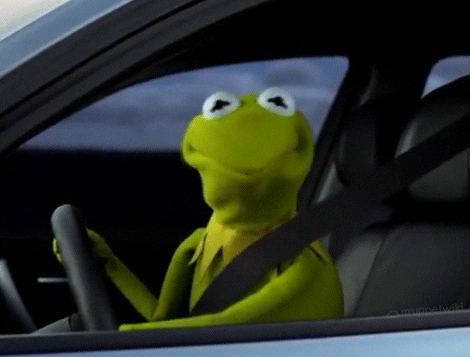 Kermit The Frog Reaction GIF by Muppet Wiki
Giphy
"Watched a coworker rent an entire big box retail store parking lot to a BMW dealership for cash on the side so they could park excess inventory. Corporate didn't know. He pocketed all the money."
OopsNiceTry
People can really be brazen.
How do you NOT get fired for theft? LOL.
Every country has its own cultures, beliefs, and practices. We know this, and yet, when we hear how a country does something differently than our own, we remain surprised.
Americans, in particular, seem to be endlessly surprised about European practices.
Redditor TREE__FROG asked:
"What is something that is normalized in Europe yet is a completely unknown concept in the US?"
Nudity
"Nudeness."
"No, we don't all walk around naked all day."
"Yes, we have nude beaches. Yes, on most regular lakes where people go swimming, you most likely see their little kids running around nekkid. Yes, most saunas are "nude only". Yes, you see boobs, a**, and p**is on TV (like, if there's a movie and the situation 'demands' it). Yes, we have sex education where they use books with images of naked humans in school."
"It's just a body. And no, nude doesn't mean 'sex!'"
- kant0r
French Fries Without Ketchup
"Mayo with french fries."
"I'm in the US but have cousins in Holland. They introduced me to to this years ago and it's pretty awesome."
- Robhow
"The irony of Americans putting mayo on everything EXCEPT french fries.
- TheMightyMustachio
Maternity Leave
"Maternity and paternity leave."
- misterbondpt
"I think California has the most progressive parental leave policies in the nation. But it's not as good as what my friends in Europe have."
- TheOsider
Affordable Healthcare
"Providing healthcare to sick people without bankrupting them."
- EXXPat
Walkable Cities
"Walkable cities."
- TenNinetyThree
"More specifically - not just cities but basically every single town having walkable areas."
"I knew coming to Europe that the cities would be like that, but living here has shown me that it's everywhere where people live."
"We're pretty aware of terrible diets leading to obesity in America, but not having the ability to walk anywhere doesn't get talked about nearly enough as a contributing factor."
- BradDaddyStevens
Refrigerated Eggs
"Not putting eggs in the refrigerator."
- blacksystembbq
"It depends on which country you're talking about. Here in Denmark, all eggs are refrigerated, simply because they'll last longer that way."
- MBAdk
Vacation Days vs. Sick Days
"I'm a project manager in the US, and it baffles me that my European team gets an entire month off in the summer."
"I'm over here saving my vacation days in case I get sick."
- smileysarah267
Metric System
"Using the metric system."
- RosmarinSalbeiTee
"Nah, that's EVERYWHERE except the US."
- ThongsGoOnUrFeet
The Presence of Wildlife
"Not worrying about wild animals when you're going out hiking. In most of Western Europe, at least, needing to carry bear spray or whatever is just not a thing. Our 'wildlife' such as it is is pretty tame and sadly, any wilderness we have isn't really... wilderness on the scale of North America."
- palishkoto
Rights to Online Privacy
"Legally enshrined right to online privacy."
- Quegyboe
"Not just privacy but the constitutional right to informational self-determination. This means you have the right to decide what happens to your information including your likeness and who is allowed to have it. Even if you've given it before, you have the right to demand to have the information about you be erased."
"That's why Facebook has huge issues in Germany because German judges don't f**k around when it comes to the right to informational self-determination."
- not_ya_wifey
Access to Alcohol
"More people are day drinking in Europe than I have ever seen in America."
- CamilaHelena
"I mean it's a whole different culture around alcohol you guys even have a separate verb of 'day drinking' because apparently that's different than just drinking."
- baddolphin3
"This was going to be my answer. Completely different cultures and outlooks on alcohol. I believe in The States it's viewed as an addiction to alcohol rather than a regular daylight hours thing to see. In addition, the drinking ages we have are lower or far more relaxed depending on the country."
"Same situation with nudity and sex. Not all nudity is sexual inherently. In my country, we are not ashamed of nudity nor immediately correlate it with sex. It's not unusual to see nudity in public parks, in newspapers, on TV, shared public showering nude after swimming nude, advertising. There are too many examples, I can't even think of them all, as it's normal to us... and highly shocking to Americans to the point of outrage."
- That_Babe_Anethesia
Tipping Culture
"Here in Europe, you don't have to tip people for doing their job."
- xxGURIxx
"Yes, because we pay them a living wage by law. Including health care!"
- 077u-5jP6ZO1
​Reusable Shopping Bags
"Taking your own shopping bag(s) to the supermarket."
"Totally normalized in all European countries as far as I know. Or buy a (firm) shopping bag at the store if you don't have one with you."
"All those plastic bags in US stores, so small that it can only hold two cans of milk so you see customers with a dozen plastic bags for their groceries... unthinkable in Europe."
- Shrooma11
No Gaps Needed
​"Bathroom doors with no gaps."
- P1nk_barbie
"Those are gaining a little bit of traction here in the States and I'm so glad."
- RockNRollTrollDoll_
Taxes Included
"Prices already include taxes."
- Bada**-19
"I've lived in Australia most of my life, but I spent a few years living in the US when I was young."
"I vividly remember having saved up for a Wii game I wanted, going down to the electronics store with my 50 dollar note, and trying to buy the game with a '$50' sticker on it, only to get to the counter and find out that it actually secretly cost more than that (and the guy at the checkout was pretty rude about it, too)."
"I had to go home empty-handed because I didn't know enough about US taxes when I was 12."
- mayanais
Every country is bound to be different, but instead of looking at the ways we're different as bad things, we could instead look at these differences as a source of inspiration. There's always room for improvement!