A resume is so much more than just a simple list of your work experience.
Indeed, your resume is the first step in getting your foot in the door to your dream job, highlighting not only your past experience but your skill set, as well as things about you that will make recruiters want to get to know you more.
On the flip side, sometimes there are things on your resume that will automatically send you to the reject pile.
Of course, this is bound to include common, careless mistakes such as spelling and grammar errors or missing vital information, such as a phone number or email.
However, no two hiring managers will have the same set of red flags they look for on a resume. This can make finding a format that will please everyone something of a fool's errand.
Redditor stereovictrola was curious to hear the things hiring managers find on resumes which will immediately land them in the garbage pile, leading them to ask:
"Hiring managers of Reddit: What makes you immediately throw out a résumé?"
Not In It For The Long Run

"I once received an application from a man in his 60s."
"Solid CV, lots of experience."
"In his cover letter he wrote 'I'm applying because the Job Centre asked me to'."
"Please note that I intend to retire in 6 months time'."
"We had a good laugh, then sent him a very polite rejection letter and wished him a great retirement."-BeerPoweredNonsense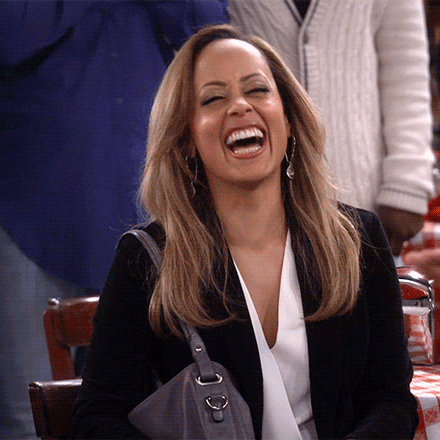 Season 1 Lol GIF by NBC
Giphy
Make Sure They Actually Get The Right Document...

"One time I had someone upload how to upload their resume from Dropbox instead of their resume."- rabidwhale
Always Proof Read!

"I'll usually still interview unless there is no relevant experience, but I've seen some atrocious resumes."
"I've seen people use crutch words like 'uh' in writing for a job description."
"I've also seen a sentence 4 lines long with zero punctuation."
"The same resume will have 'attention to detail' as a skill set."
"I've interviewed for one of those resumes, and the applicant said 'I dunno" to about 80% of my questions, and it turned out he didn't even know what job he applied for'."
"It's not that I'm overly picky, but if someone can't spend the 20 minutes or less that it takes to proof read their resume, are they going to put a lot of effort into their job?"
"Maybe, but it's hard to know."- ChristyM4ck
"'Very meticulous and attentive to detials'."- papparmane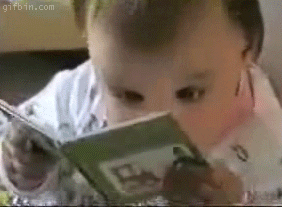 Read Book Club GIF
Giphy
Make Sure It's Legible
"The only time I have ever had to throw out a resume was because someone possibly had it in a bag with their lunch and the paper was soaking wet and dissolving as I tried to unfold it."
"It was just unacceptable to process."
"The application was left in a drop box so I don't know if it was a prank or an actual applicant."- 416unknown
Unprofessional Email Address

"Back in 98 I asked a new group of hires at GIECO to write their email addresses on a list that was passed around."
"Remember email was kinda new back then.. "
"One young female employee's email address included 'mybaldc**tchie'."- catjugglinpimp
"An email address like DankMeister420@."- Kibitznik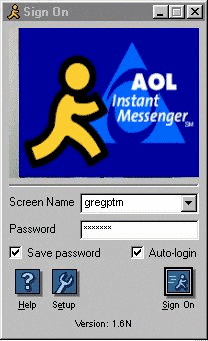 the messengers aol GIF
Giphy
Never Send Someone In Your Place
"It's been a long time but I used to do hiring for a cinema."
"Staff were often young, for many it was a first job, making popcorn and selling tickets type of gig."
"I would not pursue anything where parents came in with a CV for their teenager or if parents were contacting me on behalf of their teen."
"Big red flag."
"Either their kid didn't want he job in the first place or they're incapable of taking initiative and it doesn't bode well for how they'd be as an employee."- FigJamAndCitrus
"Having your parents submit your resume while you stand silently beside them."- krim2182
It's Pure, Dumb Luck!
"I remember a meme or maybe a tv skit from a while back."
"The hiring manager had a huge pile of resumes on his desk."
"Someone asked how he was going to sift through them all."
"He took 2/3rds of the pile, threw them in the trash, and remarked 'I don't hire unlucky people'."

"Lol."- SpecialSpite7115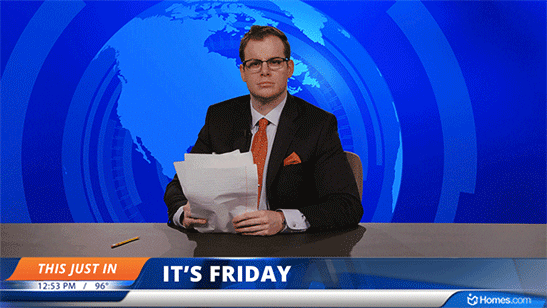 Im Out Breaking News GIF by Homes.com
Giphy
All About The Formatting
"This doesn't matter 100% of the time but bad formatting."
"If it's hard to read I probably won't read it."- Far-Gain-3081
Depends On The Job

"If it's a professional position, significant spelling errors will make me pass on a resume."
"If it's a warehouse job or something, I'm less concerned."- staffsargent
Don't Treat It Like A Text Message!
"Former hiring manager here."
"I tossed MULTIPLE resumes that used text message abbreviations throughout the resume and cover letter and one that included emojis."
"While you can do pretty much anything from your phone, it doesn't mean you should."- spectacularuhoh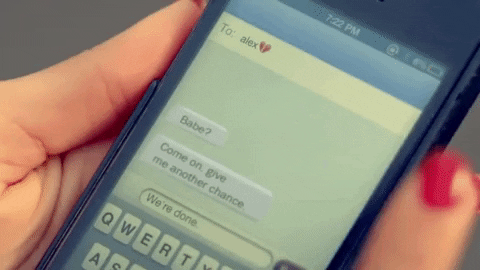 text texting GIF by Fifth Harmony
Giphy
Choose Your References Wisely

"Not me, but a friend who checks resumes/CVs had a belter."
"Candidate had a conviction and his reference was his friend 'Baz'."- LexiRae24
Make Sure You Have The Relevant Skills
"I know it's pretty specific but If your looking for a scheduling job make sure you know how to use Excel and clearly state it on your resume."
"It will probably get thrown out otherwise."- LoyalPlanets
As stated before, no two hiring departments will have exactly the same prerequisites and red flags, so no matter how hard you work, your resume is never going to please everyone.
That being said, multiple misspellings and a cheeky e-mail address are a surefire guarantee of not pleasing anyone.
Job interviews can be the worst.
You're already anxious.
You're hoping for the best.
And half the time you're on your break from the job you hate.
So time is of the essence.
That's why it can be so infuriating when the interview is a complete disaster.
Either the manager is a tool.
The job isn't what was advertised...
Or you bomb so colossally, you hate your own reflection.
Redditor AntonK777 wanted to discuss all the times the in person job search went seriously south. So they asked everyone to share:
"What was the worst job interview you've had?"
Steak knives. I tried a company selling steak knives.
It is a pyramid scheme.
Withdrawn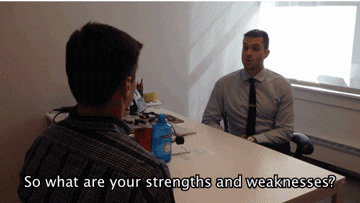 job interviews GIF
Giphy
"I drove 2 hrs for the interview."
"Got there and the interviewer was off sick and hadn't told anyone about me coming in."
"Got back in my car and drove the 2 hrs home."
"Withdrew my name from consideration."
lent12
Death
"The interviewer insisted on knowing why I'd left graduate school. Now, I had left graduate school because my advisor died in a car accident and the whole small department was thrown for a loop and no one seemed to know or care what was going to happen to me or my just started research project."
"The a**hole interviewer wouldn't even accept 'My advisor died suddenly' and dug into the gory details until I was almost in tears (even intimating that I must have had 'feelings' for my advisor.)"
"I couldn't wait to get out of there and in my haste to leave I knocked some solutions off a cart (which had no business being in his office BTW) on my way out. I'd never been so humiliated in my life."
"After that, I was sure I'd never get a job in science."
feliciates
"Otter"
"At an interview for a tech startup, they asked me 'If you could be any animal, what would you be?'
"I answered 'Otter' because you know, fun, active, work well with their hands and cute as f**k."
"They really debated whether or not to hire me because of that answer because, and I quote, 'We only hire predators, never prey.'"
"And they weren't sure how to quantify an Otter, because none of them had ever paid the least bit of attention to any sort of animal documentary or read biology or you know, visited a zoo recently."
"God that job sucked hard."
rileysweeney
"helper"
"Was invited for an IT 'helper' position when I was 17. Would help fix computers for people at a shoddy PC fix shop."
"They asked me 'What's the first thing you check if a customer calls and says their screen doesn't turn on?'"

"I said 'Well, you gotta check if they have it plugged into a socket.' They laughed and said thank you that will be it. Then led me to the door and gently pushed me out."
IgnasP
It's a No.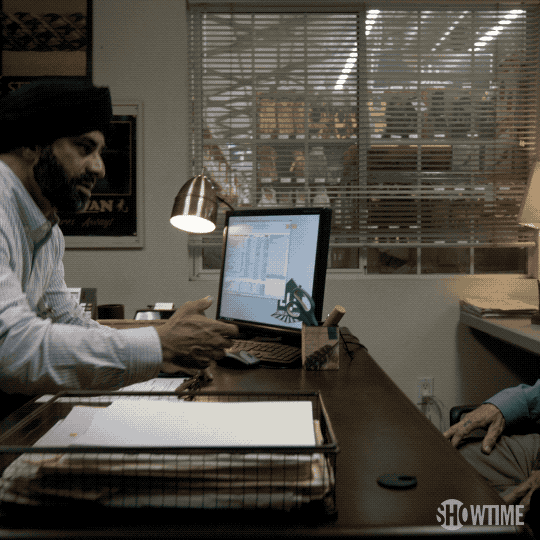 william h macy interview GIF by Showtime
Giphy
"In a group interview, the interviewer crossed a line through my name on the list he had after I told him what I graduated in. This was within the first 5 minutes of a 40 minute meeting."
Testosteroxin
How do some people get into management positions?
Are YOU Hiring?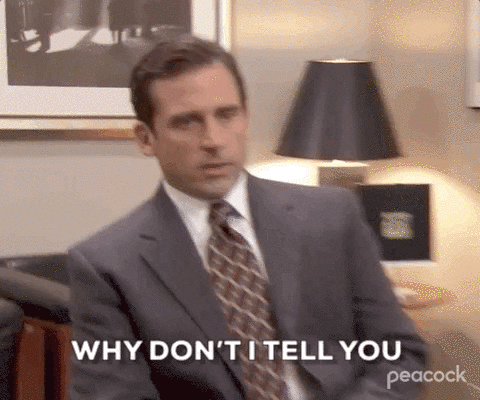 Season 3 Nbc GIF by The Office
Giphy
"In the middle of my interview, the manager asked me if my current workplace (that I was trying to leave) was hiring. When I said I didn't know, he asked if I'd be willing to drop off a resume for him anyway."
Errorboros
Real Tears
"Two: 1- the recruiter started to fold my cv into a paper plane during the interview. (Didn't get the job)."
"2- Was pawned off unsuspectingly to the CFO of a company five mins into my interview with the CEO. The CFO had no idea what to ask so he went the 'tell me your biggest flaws' way."
"I was so dejected that I said 'you'll have to hire me to find out.' Interview ended five mins later. I spent 30 mins crying at my hubris and stupidity in the parking lot. Got the job."
Cleverpseudonym4
Instead of...
"I drove an hour to be interviewed for a computer repair tech job at a rental company, and 3/4 of the way through the interview they told me I was perfect for the position, however they recently removed the position altogether. They then asked if I'd be willing to repair furniture instead until the position opened again."
DigitXer0
Bad Vibrations
"Job was for a vibration analysis engineer. I knew how to do the job well. I knew the pay should be around 95k, and they stated 55k (in the interview). When I tried to discuss my point, they said, 'don't worry, there's plenty of overtime.' They also mentioned since they weren't involved with many balances at the moment, I would assist the cleaning crew with a lot of the cleanings. I've never been so uninterested in a job in my life."
Bender3455
Whoops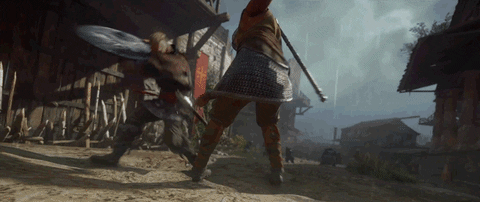 Shield Knock Over GIF by Assassin's Creed
Giphy
"My first Interview ever was at DQ and I accidentally knocked a 90 year old woman over."
REDDIT
Sometimes unemployment is the better option while you wait.
You're always on a mission to impress at a job interview.
As a result, you want to have a number of qualifications to share in your back pocket that might not otherwise be listed on your resume.
After all, showing off your strengths and skill sets is a surefire way to get the job.
But can one of your weaknesses be equally impressive?
Strange as it may seem, sometimes admitting where you don't excel, or where you might need to learn from those more experienced, might see you progress to another round of interviews more than showing off your strengths.
Redditor hussainhsn was curious to hear what professional weaknesses one should always bring up when at a job interview, leading them to ask:
"What is a good weakness to mention on a job interview?"
I Was Born Weak!

"'What is your greatest weakness?"'
"'Ummmm probably that I have no strengths'."- mmmspaghettios
Just Make Sure They Measure Up...

"'Why do you want to work he-'"
"'I'd say my greatest weakness is listening'."- lolwutalan
Show What You're Doing To Improve This Weakness
"When I was graduating college I got interview tips from my dad who was heavily involved in the hiring process at his company for his department."
"His advice on this one, which I've used ever since and has gone great, was:"
"The whole 'say a weakness that's actually a positive' has been done to death and is such common knowledge that it's no longer a clever 'trick' and is now seen as avoiding the question."
"People want to see some self awareness, obviously don't bring something absolutely terrible up, but mention a real flaw and most importantly what you've done to address or work with it."
"For example the one I tend to use is that I can be forgetful so I now keep multiple sets of calendars, reminders, notes, etc to cover as much as possible."- CinnamonSwisher
I'll Always Be First To Volunteer
"I have a hard time saying no."- somanysheep
Show That You're Willing To Learn
"If you are changing industries, your biggest weakness is not knowing the industry... yet."
"If you are younger, say inexperience."
"Anything to show your willingness to learn and develop."- JesseTBaker
Making Your Voice Be Heard
"For my current job, I said that I had a hard time sharing my ideas with new groups."- Hogger18
If Only It Were That Easy
"I'm terrible at interviews."- bloodstreamcity
Will Always Get Things Done

"Actual weakness."
"Taking on jobs by myself, not taking time to train other people to do them."
"In the end, I'm usually 'the guy' and find myself feeling burnt out."
"Probably could be worded better at an interview, but this could sound like you're a 'go-getter'."
"It might also encourage your employer to find opportunities for you to train other people to do things you particularly don't like doing."- robot_germs
Find Common Ground
"I work in healthcare and always say 'Not speaking Spanish' and odds are the interviewer is also not fluent in Spanish so it comes across as not really a weakness."
"WIN WIN."- CharlieChooper
Otherwise Indestructible

"Weak against fire and sharp objects."- zeroblackzx
It's easy to think that people only want to hire those who are seemingly perfect and without flaws.
Though being able to show one's vulnerabilities might be the biggest sign of strength anyone will ever notice.
Including recruiters and future bosses.
We all strive for presenting the perfect resume that would make us prime candidates to work for a company of our desire.
But as much as we'd like to think we have an impressive list of prior experiences, it's ultimately up to a hiring manager to see if we are the perfect fit.
So what are the things hiring managers flag as an undesirable applicant? And who are the lucky ones that get the job?
Curious to explore the kinds of resumes that make or break one's chances of getting hired, Redditor ThanosIsMyRealFather asked:

"Hiring managers of Reddit, what was something on someone's CV/resume that made you either immediately want to hire them or immediately reject them?"
Some resumes were not clear winners but they did have a uniqueness to them.
Reason For Leaving Prior Job

"I had a resume from a potential interview candidate that listed his reason for leaving his last job as: 'I found a body.' No further explanation. You bet your sweet patootie I called him in for an interview. (As a strategy to get an interview, it worked!)"
"The condensed story is that he found a body while walking the grounds at his job checking to make sure all gated areas were secure and clear of debris."
"When he found the body, he called the police. He was fired because he broke internal reporting protocol. He was supposed to notify his immediate supervisor and not outside authorities. It was the supervisor's responsibility to call the police."
– BexieB

The Occasional Humor
"I received a resume from an applicant that included a letter of recommendation from his cat. The letter was hilarious and signed with a clipart paw print. I thought it was great and wanted to bring him in, but the manager for the position wasn't as crazy about it. I guess the point is, humor in an application can work for you, but it really depends on the person."
– darthnut

A Show Of Strength
"A guy put his bench, squat and deadlift numbers in his personal skills section for a bar job."
"It spawned a long tradition of asking bartenders what they could bench when they applied for a job."
– MoveToStrike

A Ghost Writer
"Guy submitted a resume claiming to be a 'ghost writer' for a local college."
"In lieu of a college degree, he listed the units he wrote assignments for and the average grades his clients got."
– OkButHurry
A List
"Recruiter here. I have a few:"
Resume - 'hire me lol'
Video interview with another candidate, she was in a hospital bed and just gave birth to her son prior to her interview. HIRED
Another video interview, the guy was chugging a tall boy Coors Lights...
"Edit: Just to add little to the second story, she was looking for additional income for her move. It was a part-time, temporary job with very easy work. She was a very bubbly person."
– samsamich

Demonstrating Proof
"Not a hiring manager but I once wrote stuff like 'able to plug in USB on first try' and 'can do up to 10 push-up before going into sleep mode' in the Additional Skills section. They later told me I was invited because they wanted to see if I really can do the first one."
– Im_dad_serious

Conveying Status
"I know a guy who put that he had a black belt in full contact Origami."
– MyAntipodeanFriend

Obscure Opinions People Are Fully Committing To | George Takei's Oh Myyy
We all have a set of beliefs about even the smallest of topics. Like sandwiches should have structural integrity. That's something we can all agree on, right...

These are examples of what not to do to stand out from the rest.

A Bad Font
"Someone sent over their CV written entirely in the papyrus font from Microsoft word. May as well have gone all out and used windings."
– user deleted

Oopsy Daisy
"I had someone hand me a resume with the html code of a porn url mixed in mid-way through. I guess he was watching porn while updating his resume and somehow dragged in a link. Guess he didn't proof read it."
– ProbablyNotCorrect

A Bad Recommendation
"I had one application dropped off by the applicant's mother. She told me 'If you hire him, you probably shouldn't trust him with money.'"
"*update edit: I threw the application away after she turned around. I was hiring for a sales clerk position at my family bakery."
– Barzilla1911
No Factory
"'I would like to work at your factory' I don't have a factory. Read the f'king job description."
– Nichinungas

The Threat
"A guy was said we had to hire him because he had a disability and it would be discrimination if we didn't. He wasn't hired, he called the CEO a few times to complain. We went thru it at least 3 x over the course of multiple hirings."
– free112701

Mark Of A Man
"Not so much the content of the application, but what was on the application."
"A handprint."
"It was for a food handling position and he was grungy enough to leave a print from where he held down the paper to write on it. Instant no. Looking back, yeah, there was a chance he'd have been fine, we could have taught proper hand washing and all that, but at the time we declined to grant an interview."
– ReadWriteSign

Don't Plagiarize
"I was on a hiring committee for a college instructor. The candidate was asked to provide a statement of commitment to the college and its mission. An entire paragraph was plagiarized - copied and pasted from a website."
"I noticed that the writer's voice drastically changed, so I pasted a sentence into Google and immediately found the source. He did not get an interview."
– mizboring

The following examples impressed these hiring managers.
A Unique Attachment
"I was hiring for a very competitive IT role last year and one guy, who didn't have the best real world experience, added a single QR code at the bottom of his CV."
"I scanned it and it took me to an online portfolio, including a secure lab with simulations he'd ran, allowing ME to test scripts he'd written and also play around in his lab environment. Honestly, I'd never seen anything like it. The guy got the job and has continued to be a great fit."
– NothingBreaking
Well-Versed
"Hiring a software engineer. Among his impressive list of skills were Notepad and Wordpad."
– EatMoarToads

The Unqualified Applicant
"I got my first IT job because I put in additional skills modifying Fallout 3 using GECK. I just loaded custom packs and got them to work and they gave me the job miraculously even tho I was underqualified."
– Burner7788
Performers seeking work in the entertainment industry face their set of challenges that are not observed from a conventional resume.
While casting directors primarily focus on hopefuls auditioning in front of them, they may peruse over an actor's headshot, which typically lists an actor's theatrical credits on the other side.
When I auditioned for a stage show some years ago, a casting director was curious to hear me do a Scooby-Doo impersonation, as it was listed under the "special skills" section of my resume.
I was never asked to do this previously.
And although my perfect impersonation of the beloved canine detective had nothing to do with my qualifications for the show I was auditioning for, I impressed the panel.
Did I get the job? I sure did. Scooby-Dooby-Doo!

Want to "know" more?
Sign up for the Knowable newsletter here.
Never miss another big, odd, funny or heartbreaking moment again.
Look, we all want that coveted position at a new company. So how do we stay ahead of the competition and make a strong impression on job interviewers?
For starters, lying on a resume and exaggerating the details to appear more qualified is not the answer.
The truth will eventually expose you and you'll find yourself back in a familiar position – being jobless.

Curious to hear about the lengths job applicants have gone through to stand out from the rest, Redditor Indianfattie asked:

"Recruiters and HR : what red flags do you find in a resume which means the interviewee is not what they seem?"
Mistakes
Everyone makes mistakes. But while one missed out over an unfortunate misunderstanding, another was given the benefit of the doubt.
The Maybe Felon
"A finalist applicant for a senior software developer position checked the box for 'yes' next to 'have you ever been convicted of a felony?' Our workplace does not automatically count out felons so I looked him up, only to find out his charges were from 10 years prior and had been lowered to a misdemeanor. This guy had been checking 'yes' on those boxes for 10 years and had never actually been convicted of a felony."
Taking A Chance
"Five years worth of graphic design experience, but no portfolio because of a crashed hard drive. This was before cloud backups were much a thing."
"Rest of the story - I rolled the dice, gave them a chance because all of the other applicants were terrible, and they were one of my best hires."
Lies, All Lies
As these potential employees discovered, fibbing was just a waste of time.
Not Bilingual
"Had a buddy put that he could speak Japanese fluently on his resume and applied to a Japanese manufacturing company in the US. During the interview, the hiring manager asked him about it and he promptly responded 'hai, nihongo ga wakarimashita'. So they went and got one of the Japanese QE's and was like 'Ok Mr. Honda, have a conversation with this guy'. Needles to say all my buddy could say was 'hai' and it was very awkward for everyone involved. He is a dumba**"
Expired Certification
"Along the same lines: A candidate put 'SPHR 2007" on his resume. SPHR is Senior Professional in Human Resources, a well-recognized certification for HR-related positions. To be valid, it has to be recertified every three years. So I asked, 'You've had an SPHR since 2007?' He started to hem and haw, so I pressed him. He finally admitted that his SPHR credential had lapsed in 2010."
People Break Down The Best Loophole They've Ever Exploited
The "Lazy Liar"
"I had a resume once where a guy had obviously just copy and pasted job descriptions as his work history. It was blatantly obvious because everything was in third person, guy didn't even take the time to edit it. 'Candidate will be able to' type wording. I gave him an interview and asked him tough questions based off of his supposed work experience. I was morbidly curious if he was just bad at writing resumes or just a lazy liar. Turns out he was the latter. When I interview someone I usually try and ease up on questions when it's obvious the candidate doesn't have the required experience. I don't want someone leaving totally demoralized etc. I didn't let up on this guy though and when he couldn't answer a question I would comment that he had it listed in his resume... Hopefully he learned a lesson."
– Nothing_

Pages And Pages
Some applicants thought a lengthy resume or curriculum vitae would be their ticket in.
What's the "1" For?
"Dude put on his resume 'CCNA -1' under certifications. The CCNA is a Cisco network certification. During the interview I asked what the -1 meant. He said 'oh I missed the certification by only one question'. I asked how we could verify that, he sort of shrugged."
All About Length
"A NINE page long resume for someone who has 3 years of work experience."
"If it's more than 2 pages I'm becoming skeptical that they aren't capable of simplifying."
An Extensive CV
"A lady I know was looking for a job and asked me to see if my work had anything available. The hiring manager said I could send through their details to the lady and they would have a look."
"The woman sent them a 13 page CV listing every class she took in high school and college (and she had changed majors, so that was 6 years worth of college classes). She listed every job she had ever done, and apparently had a thing for dropping jobs after a few weeks. The hiring manager asked me to pass on a message to the lady about how a CV should be no more than 2 pages and to maybe give her some pointers. I send the lady a text and she replied 'Lol'."
Make 'Em Squirm

"I once read one of someone who claimed to have a Sicology degree from the university I had attended. Since it was several states away, this stuck out. Since he didn't know how to spell Psychology, I obviously knew he was lying but it was open panel interviews so I spoke with him face to face anyway. The look of shock and terror in his eyes when I said I was thrilled to see that we were alums from the same place and started discussing details of campus was kind of fun to witness."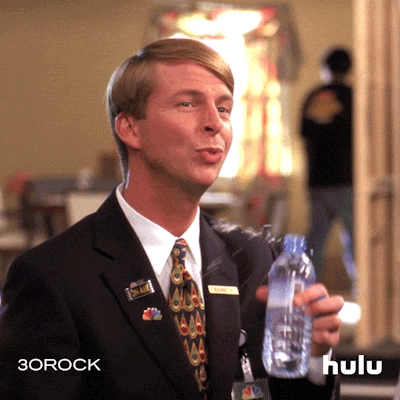 Scared 30 Rock GIF by HULU
Giphy
Keeping Up With Charades
"This is my nightmare when people have given me advice on 'fake it till you make it' and was told to put a skill on my resume that i did not have."
"Never put down a skill you don't know anything about, but you can exaggerate proficiency in a skill. That's kinda expected at this point."
​Irrelevant Websites
"I got a 6 page one for an internship, 9-10 point font, basically no spacing. It included 4 self-made websites. 2 were down, 1 was from when this person was like 14 (roughly 8-10 years prior to this application), and one was just an 'under construction' image. The internship had nothing to do with making websites, but why would you include those (as well as like 95% of the other nonsense included) if theyre just unused."
– Fadnn6

Redditor SewerSleuth74 mentioned that too many jobs on an applicant's resume within a short amount of time was a big red flag.
However, with the pandemic upending many workers' loves in the past year, job recruiters have changed their perspective.
The Redditor also noted:
"Red flag doesn't mean they're out or have no chance, it means I will dig deeper. Could be circumstances or it could be you. Depends on your qualifications and skills, not experience, that dictate my actions."

The bottom line is, think twice about faking your resume.