The best of traveling is getting to see the world, escape from the trappings of our everyday lives, and be exposed to different cultures.
No one talks about the worst part of traveling–which is the actual travel part.
Especially where flights are concerned, you could be sitting for hours, feeling claustrophobic, and discovering the nuissance that is having restless leg syndrome.
All of these can be exacerbated by the type of passenger you have sitting next to you. Because if you're not on a journey with a travel companion, the stranger beside you could completely ruin your long-anticipated trip.

Curious to hear from strangers online, Redditor Guava_ asked:

"Who is the worst kind of person to be sat next to on a long flight?"
These Redditors experienced tainted oxygen.
Olfactory Assault
"Smelly person. I mean I don't think there's anything you can do about it while on the plane."
– sweetgossip
"I'd take a big person over a smelly person, nothing is worse than someone who smells like @ss and you're trapped…. Total violation of the senses."
– marblepudding

Foul Stench
"I once sat next to a man who smelled terrible - like a zoo animal. He was wearing a suit and tie and was visibly nervous and had sweat dripping down his face. The only item he was carrying was a Bible that he kept occasionally looking at during the 4-5 hour flight."
"Then there was one time I was on a very hot plane on the tarmac, and the German woman next to me smelled horrible and lifted her arm to wipe her armpit with a napkin, and I just wanted to be removed from the planet."
– sloppy_biography

Nose-Hair Curler
"An older woman wearing the most foul smelling perfume my nose has smelled. It was a 9 hour flight. I felt like throwing up from my headache a few hours in."
– purplehotcheeto

Poor hygiene is one thing.
Foul emissions are another.

Gas Leak
"I sat next to a dude who farted the entire 5-hour flight. I almost vomited and it was absolutely vile. I needed a huge shower once I got home. It was bad."
– quemaspuess

The Silent Ones Are Deadliest
"Ha - I sat behind and across the aisle from a guy on a 2 hour flight, who kept farting the rankest farts. After several of them, I finally said out loud, 'What the f'k - nasty' just loud enough for him to hear and looking right at him. He stopped farting after that."
"They were silent but deadly, so I think he thought no one could tell who it was. But I had been upgraded to first class on this little regional jet and it was just the two of us up there."
– sloppy_biography
Diaper Change
"I once had the people behind me change their toddler's poopy diaper right there at the seat and oh god it was awful. We all turned the vents on to blow it away but it was pretty futile. People were gagging."
– mattbnet

Noticing certain behavior made these Redditors uneasy.
Nerves
"Lowkey if I saw a guy in a suit sweating profusely casually checking his bible id get kinda nervous."
– No1shades

"I had someone sitting in front of us with a toddler that had to have it's diaper changed twice during a 3 hour flight and that kid must have ate nothing but beans or something…seemed excessive for a short flight. I've had to change my daughter when we were in a flight when she was that old, but it was once…and took her to the restroom to do it. They did not."
– woundedbearhair

Poetry In Motion
"I was flying home from a college friends reunion. I was hungover and exhausted. All I wanted to do on that flight was sleep. I was seated next to a lady who was writing in a tablet. She kept looking over at me. I thought that she thought I was trying to read what she was writing. I settled back and closed my eyes. When I gave my drink request to the flight attendant, the woman next to me caught my eye. She said 'would you like to read my poetry?' I wasn't hardened enough to say no, so spent the rest of the miserable flight reading and talking about her poetry."
– Walway

Time To Chat
"I'm the furthest thing from a plane chatter oh my god, my anxiety about all of it can only be controlled by sinking into my own mental space and staying there. But one time I was seated next to an old dude who clearly wanted to talk, and in spite of myself I can't help being nice to people, so I let him talk to me for awhile hoping it would just be a brief chat. Well, it wasn't. But to be fair it was because I realized that this guy really wanted someone to talk to, and the more he talked the more I realized he deserved that. He was a widowed veteran doing his best to care for his troubled adult children and he had stories to tell. The story about getting startled by a monkey while on tour in the military was hilarious. And he didn't just talk, he asked about me. I ended up telling this total stranger that I was flying for cancer treatment and showing him my surgical scars. I will never forget that guy. I wish him well. But no, this didn't make me into a plane chatter. I'm grateful that I met him but I'm just as grateful that I haven't been seated next to someone who wants to talk since."
– CharlesMansnShowTune

Pist-Off
"The guy I sat next to on a 14 hour flight that whipped out a bag of shelled pistachios right when we got on and proceeded to crack and eat them for the whole flight. Between the noise of the cracking, the soft shell pieces flying everywhere, and him sucking the shells and licking his fingers, I'm surprised I didn't end up tackled by air Marshall and hauled off at the nearest stop."
– wayfaringlens

Armrest hoggers are the worst.
And I'm embarrassed to say I'm one of them.
Look, it's not my fault most armrests are poorly designed and aren't wide enough to accommodate the arms of both passengers on either side of them.
That being said, I try to be as respectful of the other person by giving them space to rest their arms as well. What I don't appreciate is when they casually shove my arm off entirely so they can have it all to themselves.
For anyone seeking an adventure or way to grow themselves as a person, traveling and learning about other cultures is a great tool.
But there are some places that really are not worth traveling to, and it's better to save money for other destinations.
Redditor SaggyT*tsSusan asked:
"Reddit, what is the worst city that you have ever been to (worldwide)?"
Johannesburg
"I've never been more terrified than when traveling into Johannesburg, South Africa. Our business partner drove us into town and she started removing her earrings, wedding band, etc."
"I asked her why and she said that the bandits would cut jewelry off of you if they stopped your car, so it's better to put it in the glove box."
"Our client was a major bank; to enter, you had to stand in a tiny plexiglass airlock where the guards (with machine guns) could inspect you before letting you inside. Once in, it was just like any other business anywhere, cubicle farms and conference rooms."
- gecampbell
N'Djamena
"N'Djamena, Chad. Where the human spirit goes to die."
- redditslim
"I watch this travel YouTuber who's been to tons of bad and impoverished places in the world, but he always manages to find something interesting and positive about the place. He went to South Sudan when they were in the middle of a civil War and still made a cool video hanging out with tribal leaders."
"He had absolutely nothing nice to nice to say about N'Djamena."
- CleanNDopeAsMethSoap
Cairo
"It's gotta be either Cairo, Egypt, or Cairo, Illinois."
- HutSutRawlson
"I drive through Cairo, IL., several times a month going from MO to TN. I've always referred to it as a Scooby-Doo ghost town. It feels as though another building has fallen down every few trips."
- Clyne
Port-au-Prince
"Port-au-Prince, Haiti. If you know, you know."
"I'll put it this way: I spent time in Afghanistan and it was nicer than Haiti by a long shot."
- UJMRider1961
"I have only passed through Port-au-Prince and it was ... sad. And a bit scary. We were there as part of a company relief effort after a hurricane that hit the island."
"We entered Labadee from a cruise ship (yes, I understand the optics of that but the passage was donated by a cruise line). Mostly we were there to hand out supplies and kept largely to the port areas."
"There's a hardness and desperation there that I have never experienced before. There were some military types around and though they were doing their best to put on their best show, I saw some brutality that I never expected so close to the US."
- frank-sarno
Haiti In General
"It's crazy that only two percent of Haiti's land is still forested. Farming cash crops during colonialism and then timber exports to pay off their 'debt' to France after the revolution."
- Occams_l2azor
"I will never forget, I was in the car which was heading towards the border. We drove through the green forest/jungle on the Dominican side, and then I started to spot the yellow hills. Just plain yellow because of deforestation."
"And the driver just said, 'Yes, here it is green, there it's yellow.' What also shocked me was how much the Dominicans hated the Haitians."
- Nightotter3
"You can easily see the border between Haiti and the Dominican Republic from outer space."
- Tom__mm
Pork Moresby
"Port Moresby, Papua New Guinea. I went there once to consult on building construction, and I wouldn't go there again even if they pay me the CEO's salary. I may not live to enjoy those salaries."
- flyden1
Sinhaloukville
"Sinhaloukville, Cambodia."
"I've been to third-world cities before, and this place wasn't the dirtiest or most dangerous. What it was, was horribly creepy."
"The place is filled with 'compounds' containing Chinese-owned casinos. What I saw was like a building site, with new compounds being built everywhere (the shiny newness of these places contrasted with the general grubbiness outside of them). The place is really two cities in one: the hidden parts owned by the casinos, and the rest."
"I knew nothing about the city. I was only there because it was the port for ferries going to the islands off the coast of Cambodia (the one I went to was lovely). However, these places gave me the creeps, even though I knew nothing about them. I just put that down to hating casinos."
"Only later did I learn that these places were centers of slavery and extortion rackets, run mostly by mainland Chinese gangsters. They entice people from elsewhere (many from China itself, Thailand, or Vietnam) with promises of good jobs, but once there they are enslaved and forced to work in various kinds of online rackets. If they complain or try to escape, they risk all sorts of nasty punishments."
"The local authorities are basically in the pay of the scammers… basically, China itself cracked down on criminal gangs engaged in such scams, so many of them moved here. The locals don't like it, but are powerless to prevent it; these 'compounds' essentially rule themselves, and their owners have enough cash to be immune from consequences."
- Malthus1
Doula
"Doula, Cameroon. The whole place seems ready to implode at any time."
- Tonysaiz
"Mossy, rainy, muddy. A town built on the edge of mangrove swamps by the colonial French. Seems likely to return to the swamps in a few more decades."
- thirdworldfever
Rio de Janeiro
"Controversially, Rio de Janeiro. I was there for four days, got robbed IN MY HOTEL, robbed on the street, got eaten by bed bugs, a few friends got robbed on the beach by the police, another robbed in the street at knifepoint, and a guy in the hotel got kidnapped in a car at gunpoint and then kicked out of the car as it was still driving."
"We got caught in a riot between police and football fans and got pinned against a wall while the police shot rubber bullets at us, and I nearly got beaten up by local girls who took offense at their men trying to dance with me."
"As somewhere that is apparently famous for its nightlife, we couldn't find a decent bar/club anywhere on three out of the four nights."
"For balance, I really enjoyed the lapa street party and football game, but it genuinely felt like the shadiest place I've ever been to (and I've been to San Pedro Sula, previously known as the murder capital of the world)."
"In case anyone thinks I'm just a rubbish traveler, the stuff in the hotel was locked in a locker, so it was the staff that robbed me. On the street, I made sure my money was stashed in my bra so they only got a few quid, and we didn't go anywhere dodgy, stuck to the tourist stuff, and traveled safely."
- StrategyKing4024
Ashgabat
"Ashgabat, Turkmenistan. So much money wasted on empty white marble building. So much poverty."
- kinda_alone
Baghdad
"Baghdad. The sad thing was you could tell that it used to be nice. I flew in by helicopter and saw that a lot of houses had swimming pools. They didn't use them for swimming anymore though, they filled them with their household garbage."
- blanchasaur
Manila
"Manila (capital of the Philippines)."
"A third of the population lives below the poverty level... and that's the Manila poverty level, which is pretty f**king poor. It's enough to give you nightmares if you leave the rich parts."
"You can insulate yourself from the rest of the city, by staying in the fancy parts, like the Makati, but you can't escape the air pollution or the trash."
"There was a storm last time I was there. Cubic miles of trash had washed out of the city, into the river, and into Manila Bay. Along the fancy hotels path at the edge of the bay, there were waves washing up against the wall... but the trash was floating a foot thick on the surface, and so the waves were TRASH WAVES."
"Well, maybe there are historic Asian things? Nope, sorry, the city was bombed to rubble and the end of World War 2. All that's left are the foundations of the Intramuros, which are interesting, but not worth the walk through the slums."
"Ugh."
- reggie_fink-noddle
Dubai
"Dubai."
"When I got back, a friend who had lived there for a few years asked me what I thought."
"I said, 'Well, I'll be honest, it lacked soul to me, it was depressing and materialistic and soulless to me. It genuinely made me a worse person somehow. But I'm a tourist, you lived there, surely you experienced the real Dubai.'"
"He said, 'No, you summed it up.'"
- bqzs
Las Vegas
"Las Vegas. Soul-less and empty."
"No one is actually FROM LV. Everyone moved there for the promise of service jobs, but most of them have crashed and burned. Most people who work there live in gated communities as far from the city as possible."
"If you go there as a tourist or for a convention, it seems all shiny and bright. Restaurants and casinos are all glittery."
"But if you step off the strip, it's a s**tty, gritty mess. Lots of poverty and drugs. S**tty motels where the semi-homeless live. Terrible bleak-looking houses. The fake soul-less of Jacksonville with the poverty of Detroit."
- wilburstiltskin
Though traveling can be amazing, there are some places that simply do not live up to the hype.
These Redditors may be able to cross these places off as locations they've visited, but it seems there isn't much else positive they can say about the experience.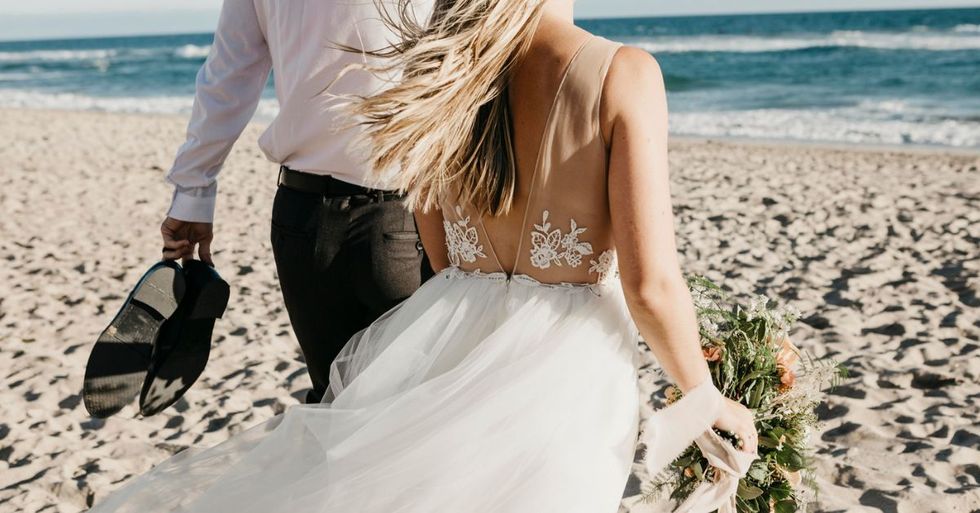 Spotlight sharing during a wedding is a HUGE no-no. Most couples do not want to share their day. They've put so much work into the event they want the focus. But how far does that rule go? Can people celebrate their own happiness in the time surrounding the wedding? Or does everything stop until the […]
More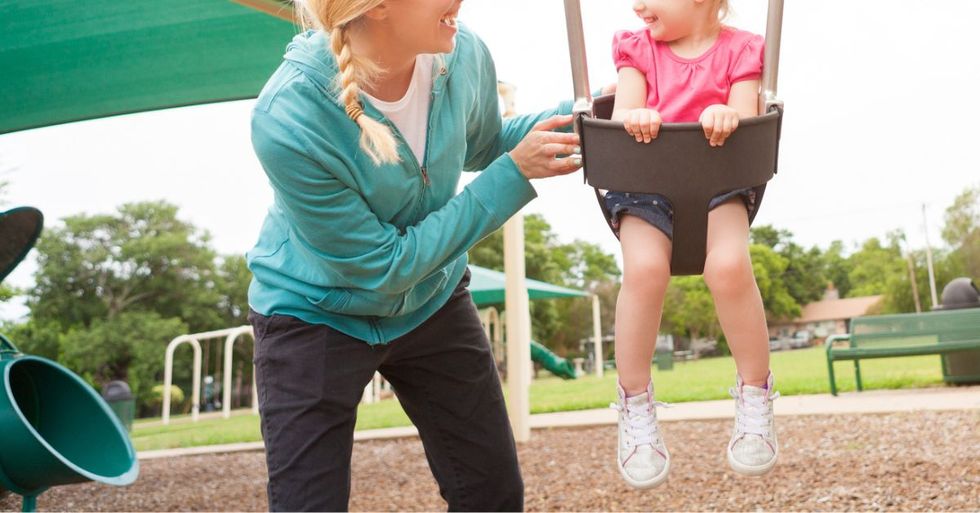 Making plans with more than one other person at a time can be a nightmare. Everyone is always busy. That's while the further in advance, the better. And just because one is planning with family doesn't automatically make it easier Case in point… Redditor happy_watermelon7228 wanted to discuss his experience and get some feedback. So […]
More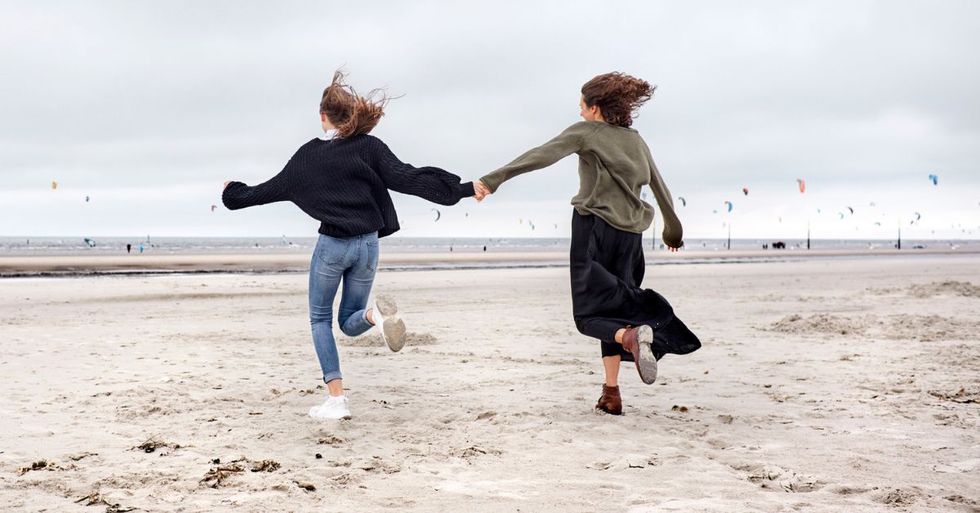 Children grow up and flee… well, leave the nest, that is. That is the circle of life, right? Even if it's true, that doesn't mean every parent has to be happy about it. There is always going to be some turmoil when kids start to build their own lives. Case in point… Redditor aitadaughtermoving wanted […]
More