Traveling is one of life's greatest pleasures. To see new places, meet new people, and witness different cultures in action can be both a thrilling and rewarding experience.
But travel can also feel intimidating, especially if you've only just started to get a feel for it. What do you pack? What if you forget something?
And when you get to your destination, how should you behave in order to blend in and to avoid making yourself an easy target for scams and the like?
People shared their best advice with us after Redditor swankyhank asked the online community:
"What travel tips do only the pros know?"
"Ignorance..."
"Know the rules/laws/currency exchange rates for the country you are going to. Ignorance is not a get out of jail free card."
CptSmarty
This is so important. You should know it and come prepared! It'll save you a big headache later.
"Do not entertain..."
"Do not entertain people asking questions in other countries."
CptSmarty
Similarly, know the common scams for wherever you're going. If you travel around it's inevitable that you'll be targeted at some point, probably more than once.
"My tip is to download..."
"My tip is to download the map of the towns you are visiting. You can do that easily in the Google Maps app. If you have the map downloaded on your phone you can easily find your way around town even if you don't have any internet connection."
"It won't show you the route you should walk from A to B, but through the magic of GPS you will still see where you currently are and if you are moving in the right direction."
Bassmeister
Google Translate as well. You can download an entire language onto your phone, and type back and forth.
Obviously don't physically hand your phone to someone else, unless it's like a hotel concierge, and not a random guy at the metro station who might just run off with it.
"If you are traveling in a group..."
"If you are traveling in a group, give yourself breaks from others. Some people want to do everything together, and that can lead to a lot of fighting."
HobbitFoot
Indeed. Getting some alone time to wander or nap or whatever can make or break a trip.
"Clean or at least..."
"Clean or at least leave your home in some state of clean prior to leaving on your trip. It feels terrible to come home to a mess when you're likely exhausted from a plane or long road trip. Especially if you have to work the next day."
Racthoh
Yes! It is such a relief and I always make sure to clean before I head out anywhere.
"You are allowed..."
"You are allowed to have your ID and boarding pass out and ready before your turn in the security line. You don't have to begin fumbling for these things only once it is your turn to go."
chicagotim1
I seriously don't get how people don't understand this. It's so frustrating.
"If you don't know..."
"If you don't know where you're going, walk and act like you do anyway."
Marquetan
Same goes for any busy location, metro, train station, bus station, busy park...
"If you're going on vacation..."
"If you're going on vacation and can swing one more day of time off, take it after you arrive home and give yourself an extra day to mentally prepare and get organized."
NuthingToHoldBack
A vacation from your vacation. This is the way.
"Navigate before going..."
"Navigate before going into a massive crowd. A simple mind map of 'right in three blocks, left in two' usually suffices for the walk, and makes you look like you're walking with purpose, instead of standing out immediately as a target."
UnoriginalUse
Excellent advice. The less you stand out, the better for you (and anyone in your party).
"It's worth it..."
"It's worth it to pay more for accommodations in the city center close to all the action rather than a cheaper place far away. It's less stress and you have to pay for transport back and forth anyway."
lakersforever21
Very important. I am generally quite frugal but spending the extra money to have a place close to the airport saves a lot of time and makes the trip relatively stress free.
Get out there, young traveler! There's so much to see! And watch out for pickpockets. They're always around.
Have some suggestions of your own? Feel free to tell us more in the comments below!
Want to "know" more?
Sign up for the Knowable newsletter here.
Never miss another big, odd, funny, or heartbreaking moment again.
Keep reading...
Show less
I love staying in hotels.
There is such a freedom to act in any foolish way you want.
We shouldn't. Just because we're in a hotel the rules of basic human decency still apply.
But we tend to ignore that fact.
No wonder hotel rooms are so expensive.
Redditor HarryHolmes68 wanted to hear some confessions about our behvior when not at home. They asked:

"What something you do in a hotel room you'd never do at home?"
As soon as I enter a hotel room, I put the air on basically 0. I have no electric bill there and I like it freezing.
Savages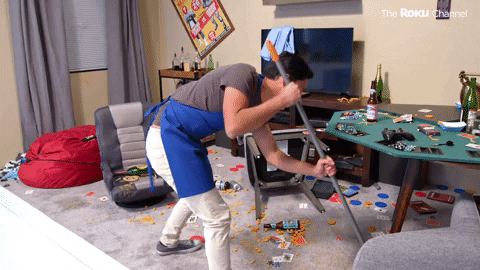 Clean House Cleaning GIF by The Roku Channel
Giphy
"As a former housekeeper at a resort hotel, I'm dying inside at some of you savages."
charizard_72
Sleepytime
"Inspect the sheets thoroughly."
killbillthereforme
"Last time I was in a hotel, I didn't do this and by the time I got into bed at midnight I started freaking out because thought I felt bugs crawling on me."
"Turned on the light, inspected the sheets. Nope. Pubic hairs and crumbs. Too tired to find a new hotel, I went downstairs and asked for a clean set of sheets, remade the bed, and slept like crap. Was gonna shower but the bathroom made me feel like I'd end up dirtier. I still don't like ya Indiana."
Raptoracct
Cloth Fun
"Use that white hand towel as a bath mat."
swamikrish
"I make a trail of towels from the door to the shower if I'm anywhere near a beach. I don't like tracking sand everywhere. Also the carpet is filthy."
jeeremyclarkson
"Usually there's a towel on the side of the tub or on a towel rack, specifically meant to be laid down as a shower rug. Even at the cheap hotels. I traveled for work, and wasn't given much for hotels. So I had to stretch them Pennies."
dubblehead
Plan Ahead
"Eat pizza in bed naked while watching cable tv."
"TIPS: when traveling solo, always pick a room with two beds. That way you have an eating bed and a sleeping bed. It's the closest we'll get to royalty, folks."
FlamingoDingus
"Your tip is also valid when traveling with a sexual partner. One bed for clean activities, one bed for dirty activities."
Pasqwali
The Basics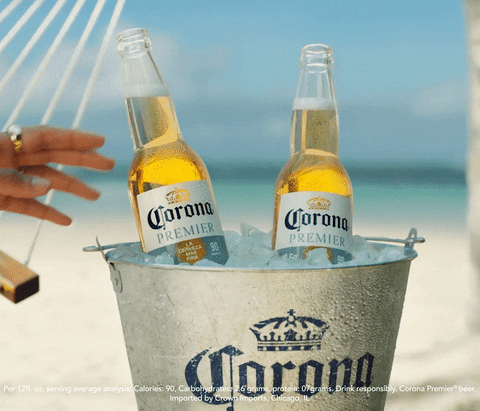 Corona Beer Beach GIF by Corona USA
Giphy
"Fill up the sink with ice and beers."
Swimming-Ad5561
"Fridge is never cold enough!"
GasAdministrative299
People really do live it up with the towels don't they? It's towelpalooza!
Fearless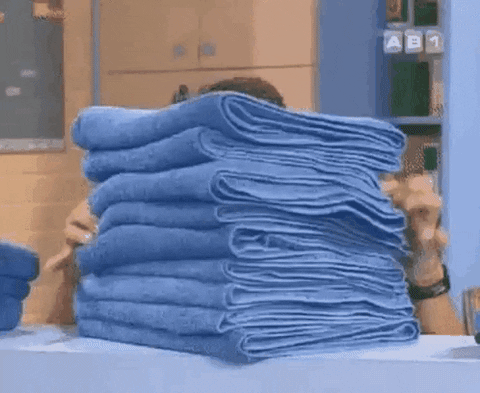 GIF by moodman
Giphy
"Throw my towels on the floor without fear of reprisal."
Pond-James-Pond
"You cover the entire bathroom floor with towels. It's great."
DomitianF
"shhhhh"
"Tolerate a bunch of loud strangers galloping down the halls at 3 am."
LadyAppleman
"God forbid there's a hockey tournament. The parents let their kids set up mini sticks and nets and play in the hallways. It's really nice when you're working nights. Hockey parents can go to hell."
LanikM
"It's me, the loud stranger. Had someone open their door once and do the loudest 'shhhhh' whisper I've ever heard in my life."
Khaleesi_Gibran
Bubbles
"I don't typically steal my own soap."
SteveMcQueef81
"I have a travel kit that has like a dozen different soaps and mini shampoos in it from hotels over the past decade. I never actually use them because every time I go somewhere they have stuff there, which I also steal."
madogvelkor
"The cost of the soaps are included in your rate. So technically when you check out, you're paying for them."
DrinkLogical182
Issues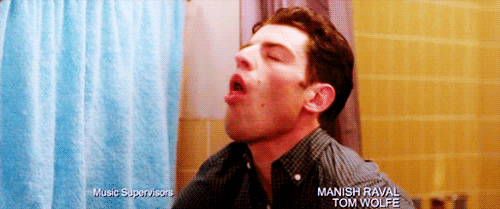 disgusted new girl GIF
Giphy
"Worry that someone peed in:"
"The coffee maker, The Iron, The Bed, The Refigerator... I have trust issues."
LazyLinuxAdmin
Sounds like we all love hotels. We certainly live it up.
Want to "know" more?
Sign up for the Knowable newsletter here.
Never miss another big, odd, funny or heartbreaking moment again.
Keep reading...
Show less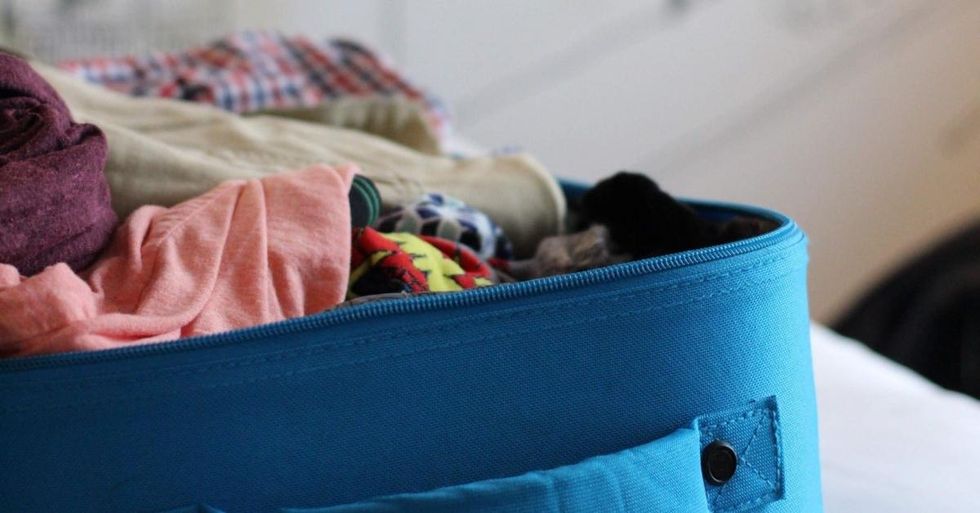 Marriage is a balancing act. The give and take between two people doesn't have to be perfectly even, but getting close enough can feel difficult for some people. That felt so true for Redditor Username-A1303, whose husband seems to put a lot on the stay-at-home mom (SAHM). The original poster (OP) got into a fight […]
More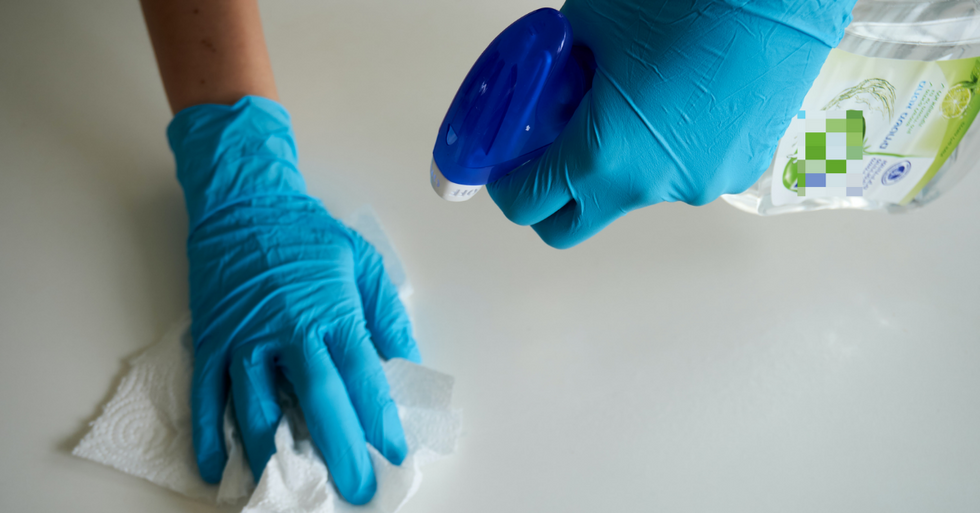 We've all been through an unfortunate situation where we've rented an AirBnB or hotel and were surprised to see the final bill because of the unexpected fees. It can be enough at times to ruin the entire trip, cringed the "Am I the A**hole?" (AITA) subReddit. Redditor experiment525 was furious when they arrived at their AirBnB […]
More
America the great.
Fifty states plus Puerto Rico.
There is definitely a lot to see.

You have to wonder what visitor's lists look like.
What are the most popular places to see?
I know in NYC it's the shopping sales tax.
But let's do a little traveling.

Redditor Cole-On-Cancer wanted to hear what American sites are on the agenda when visiting. So they asked:
"Non-Americans of Reddit, what state would you want to visit the most?"
I don't have a long list of places to see stateside. So entice me...
The Best Of...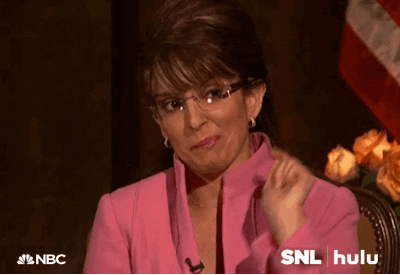 Saturday Night Live Finger Guns GIF by HULU
Giphy
"Alaska."
Odd_Cucumber_3149
"Particularly during the spring/fall, when the days are fairly 'normal' as far as the amount of daylight hours, but summer & winter in Alaska are definitely also an experience."
LaceyOkurrrt
Majestic
"I always wanted to see the Grand Canyon, so I guess Arizona."
Revolutionary_Oil897
"Grand Canyon is simply amazing. Keep in mind the north rim is closed in the winter."
AvonMustang
"I chose Arizona because I wanna see the saguaro's (kind of a cactus nerd here haha) but yeah the Grand Canyon might be worth checking out too lol."
Chromattix
The Beauty of it all...
"Wyoming - I would love to see the beauty of Yellowstone!"
Wtrpl14
"Wyoming is gorgeous, and Yellowstone is probably one of the most amazing and unique places on earth. I highly recommend everyone visit Yellowstone if they ever have the opportunity. The Grand Tetons right outside of Yellowstone are also breathtakingly beautiful. Wyoming is just all around a beautiful state. If you want to experience the American West, Wyoming is probably the best place to go."
Fred_Foreskin
Know the Difference...
"Washington. For the nature. Washington DC, for the museums."
Tropical_Geek1
"I was so excited to see my home state as the first comment! Washington is often forgotten about, which is a shame, because it really is beautiful. And it especially grinds our gears when people assume Washington is referring to DC, so thank you for knowing the difference!"
AnnofAvonlea
On the grill...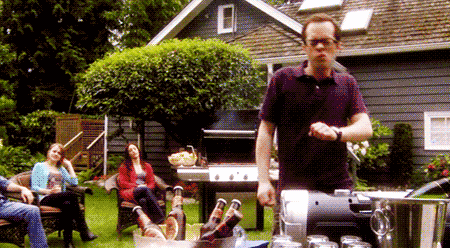 happy bbq GIF
Giphy
"The BBQ states of America. The ones that have their own variation on the cuisine."
Galloping_Scallop
"So, anywhere in Texas, Kansas City, Nashville, the Carolinas, and some random black dude in Mississippi."
Training-Seat-8991
I love me some BBQ. So much to eat. Like a several state buffet.
Superior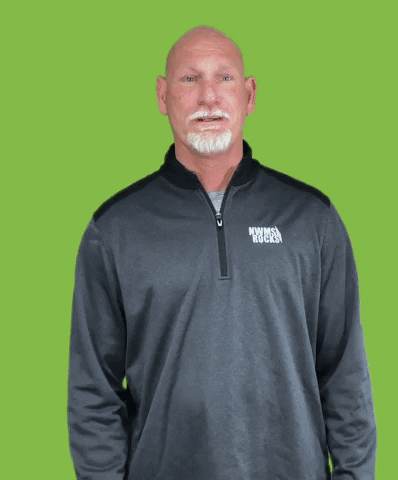 Reel It In Jay Buhner GIF by Northwest Motorsport
Giphy
"The boundary waters in Northern Minnesota is one of the most beautiful remote places I've ever been. World class fishing, trout are delicious and plentiful. Plus a chance to see moose. Really enormous wilderness area. Lake Superior is also it's own treat, really feels like an ocean, great sunsets."
seeeeya
Does It really exist?
"Nebraska, to see if it actually exists."
GangstaOctopus
"To really gain perspective on this question, drive the width of Nebraska along highway 80. You will be in Nebraska for hours, driving along the main interstate highway that runs through the state, and aside from Lincoln and Omaha you will not see anything else but flat plains covered in corn. Does Nebraska really exist? I don't know if I can accurately call that existing. It's a sort of limbo state or purgatory."
ToBePacific
Eye Popping
"I'm from Texas and my first trip to Lake Michigan was eye popping. It wasn't that it was so beautiful and... just perfect. It was that it was perfect and no one seems to know about it. White sand beaches. Nice waves. Highs in 80s mid summer. No salt or seaweed. No crowds. Cheap rentals. Dune rides. And no one knows."
wiinkme
The Natural Look
"Oregon seems like it has some really beautiful natural areas, and then maybe California because nice hot weather and beaches. Though honestly if i ever go to America i would love to just do a huge road trip tour with some friends. Apparently California is not that good for hot weather and beaches lmao."
whalezark
G'Day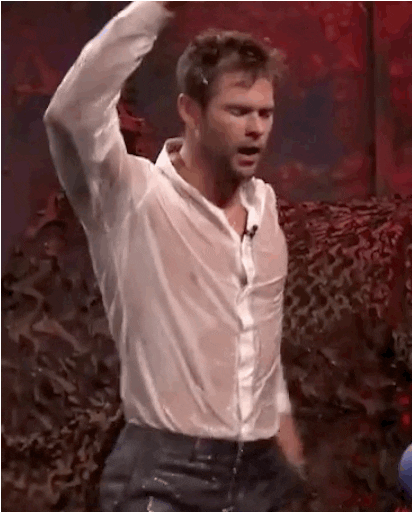 Jimmy Fallon Flirting GIF
Giphy
"Australian here - When I was in my teens I really wanted to live in a Redneck trailer Park in the deep South just to see if it really was like the movies portrayed. So whichever is the best state for that."
"Otherwise California to see a friend and Seattle, WA cos music. The Missus wants to go to Hawaii for our 10th anniversary and isn't sold on my response of 'its just Port Douglas with volcanoes. Just want to say, all of your replies have made my day! Cheers!"
theycallmeasloth
So many places to see and visit. Get to packing...
Want to "know" more?
Sign up for the Knowable newsletter here.
Never miss another big, odd, funny or heartbreaking moment again.
Keep reading...
Show less