34-year-old twins Jill Noe and Whitney Bliesner have been best friends their whole lives.
The pair are inseparable.
When Noe heard her sister was in need, it was second nature to offer help.
---
Whitney Bliesner has a rare genetic condition known as neurofibromatosis type 2, which causes noncancerous fibrous tumors to develop in her nervous system.
The hormonal changes that are a normal part of pregnancy stand a good chance of making this worse, so it isn't safe for Whitney to become pregnant. The tumors have already led to Bliesner's loss of sight in one eye and hearing in one ear.
Bliesner and Noe are fraternal twins, they do not share all of their DNA, so the genetic condition that affects Whitney isn't present in Jill.
When Whitney confided in Jill that she really wanted a baby, but surrogates and adoption were prohibitively expensive, Jill didn't hesitate before offering to act as a surrogate for her sister and her husband.
"I was like, yeah! Let's just do it! Let's just see where this goes and let's see if I can get my body to where it needs to be to have your kids."
Whitney spoke with The New York Post about her reaction to Jill's offer:
"I was speechless at first. She was giving up her life to do this for me."
Noe has always been very athletic, formerly playing basketball for Arizona State University. Bliesner told CNN that she was shocked her sister would give up that lifestyle for her.

"I was very happy and excited, but also shocked, because I know how active and fun and exciting her life is, and for her to want to actually stop that for me was just kind of like a shock."
Because of Whitney's medical concerns, they were unable to use her eggs, so the couple opted for a donor egg fertilized with Whitney's husband's sperm.
"We couldn't use my eggs because there's a 50/50 chance I could pass it on and I just don't think I would be able to live with myself if I knew I passed this condition to my kids."
Jill is currently in a relationship and said that things can get a bit awkward when meeting people for the first time. She told The Post:
"I tell people I'm a surrogate for my twin sister. As I see their wheels turning, I offer up the information that they used a donor egg and her husband's sperm — and no, I did not sleep with her husband!"
The ASU Alumni Association shared the news of Noe's act of love on Twitter.
From Sun Devil to surrogate, #ASUAlumni and former @SunDevilWBB player Jill Noe gives new meaning to the word team… https://t.co/gB1kumJHSD

— ASU Alumni (@ASU Alumni)1554772504.0
Noe also shared the story on Facebook, to many congratulations from both friends and family, and the general public.

Patti Buess/Facebook

Karen Hartzman/Facebook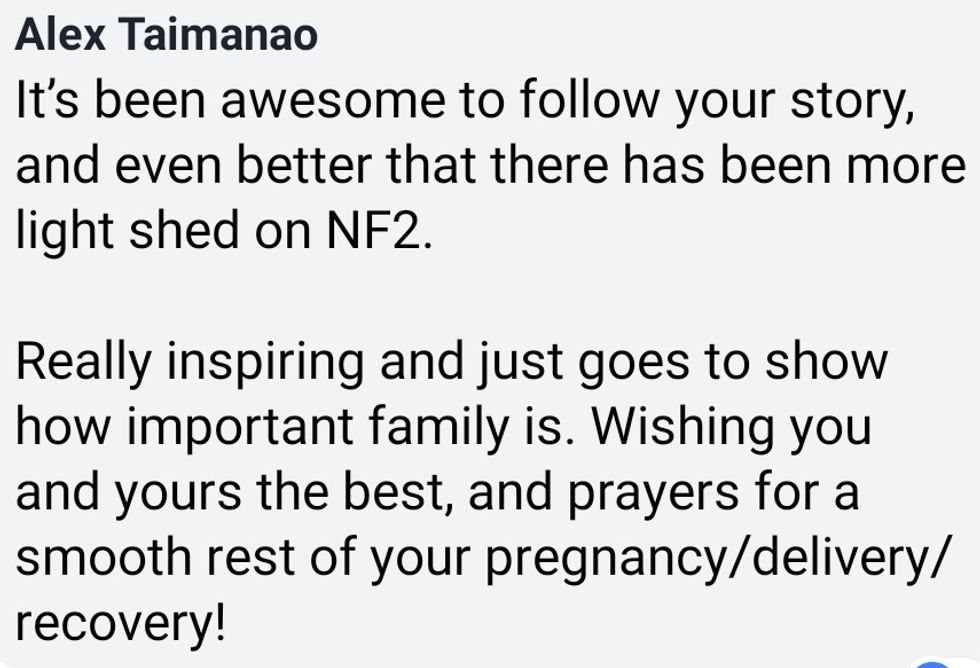 Alex Taimanao/Facebook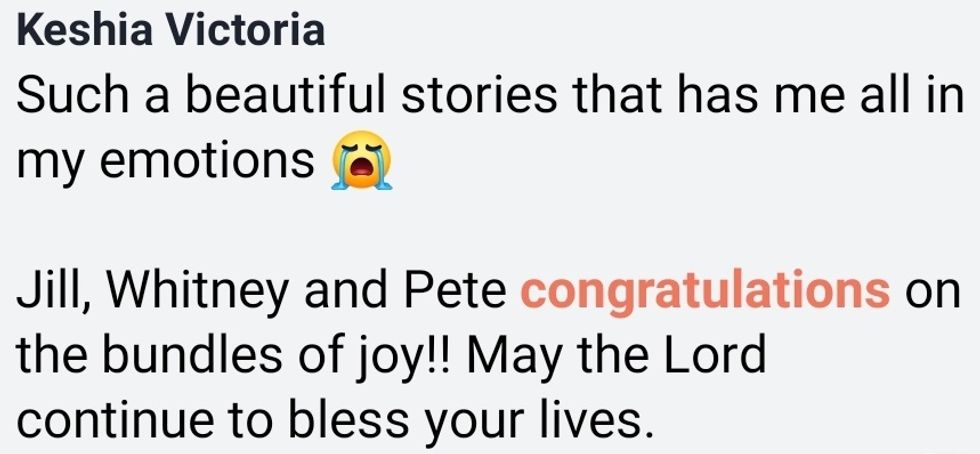 Keshia Victoria/Facebook
Family being there for family is nothing new, but the love that Noe has shared for her sister with this one act is remarkable.

She truly wants her sister to be happy.
"She's had so many things taken away from her. This is a way I can help provide her with two beautiful children."