Clever People Reveal How To Smoothly Exit Conversations With Crazy People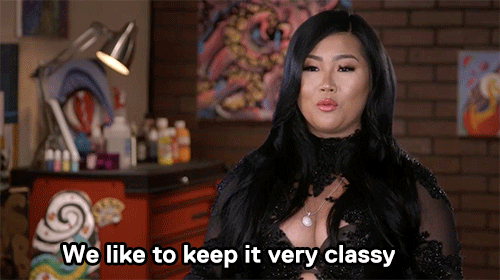 This thread is dedicated to the moments when out of nowhere, someone's crazy pops out. Ask yourself: could people tell a story about you being crazy?
cookbook54 asked, When did you realize someone was insane during a conversation, and how did you get yourself out of it?
Submissions have been edited for clarity, context, and profanity.
K is not fine...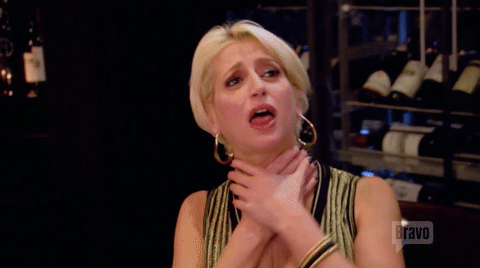 My first job was at Target. I was in the food avenue section which is where you would buy popcorn, nachos or soft pretzels (most have been converted to Starbucks by now.)
Anyways, there was this lady K who would come in quite often. She had a little cart with 2 wheels that she pulled behind her, full of stuff. She would wear baggy dresses and hacked the hair up front in jagged pieces to the scalp like a mangy Benjamin Franklin. K would wander around for awhile and then come to food ave and buy a sandwich.
Whenever we exchanged money she would ask me if she swallowed or was choking on any change. I would calmly look at her and say "Nope K, you're just fine," sometimes repeating myself 4 or 5 times.
One day she looked at me and said " Thank you for being so kind and not treating me like I'm crazy. Everyone else does. When I was a little girl I saw my Grandmother choke to death."
Can you F_CKING IMAGINE? This was 15 years ago. I hope K has found peace and contentment wherever she is.
I'd just as soon stay home.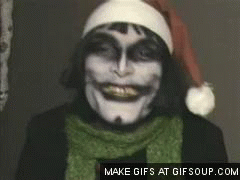 Back when my mom owned a bookstore there was a woman like this.
Serena was morbidly obese, smelled terrible, and always wore a dirty Santa hat. Normal enough woman just clearly had some maintenance issues. So for years she would come into the store and buy like 1000s of dollars on books. Customers complained every once in a while but the majority knew her pretty well.
One day my mother asks her about the hat. Apparently, when she was in 2nd or 3rd grade her class was being led to the auditorium by their teacher. It was around Christmas time so Santa hats abound. Her teacher wasn't so much in the spirit and was lacking a hat.
Her teacher tripped on the stairs, falling and just destroying her head on the way down. Apparently, an EMT was saying that she would have lived if she had just been wearing a little padding up top....like a Santa hat.
And so Serena refuses to remove her Santa hat, for fear she will trip and die for lack of padding.
Really sweet woman, wonder how she's doing.
When your farts are the special farts.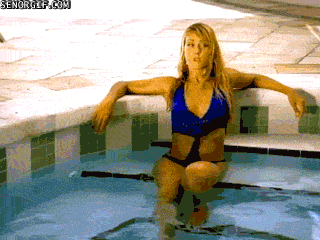 So I went into a McDonald's and this woman recognized me from some of the college classes we had together. I think. Well, at any rate, she seemed pretty certain, and she seemed like she might be familiar; two eyes, a nose, some hair, I might've seen her before.
She started telling me that her friend was psychic, could feel people's energy, and could read her mind. Now that's not the weirdest thing I've ever heard and I'd probably have been ok with that.
Then she started telling me about the radio DJ out of the next town over who was watching her in her house with video cameras hidden in her shower. She knew he was watching her because during his broadcasts he would play certain sound effects and tell jokes about her every time she farted.
I told her I had to get going, I was just there for a carry-out and there were some people waiting in the car.
Men who need to fully control women... why?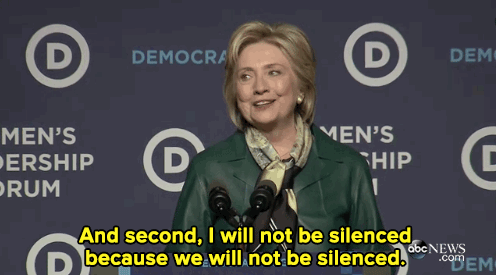 Went on two dates with a guy.
I saw some red flags but weren't sure they were red at first. We'd be texting and he'd say I was bad at little things. Basically negging, but sometimes the way it was said, I couldn't tell if he was serious or not.
It was all in my mind that it could be a red flag, but I decided on a second date.
He started saying how I needed to paint my nails, but only certain colors. He was serious. He also ordered a bunch of stuff for me that I told him I didn't like and then tried to get me to drink/eat it.
Basically, my wants were completely ignored and by the second date he had a list of little things he deemed me bad at - like he didn't like the way I hugged.
I decided to nope out. So I told him thanks, but I didn't see us working out.
He flipped shit. Said my insecurities and fear were showing, and he could see why I was single.
So I was like omgnohelpme.
I told him to stay away. I wasn't interested.
He told me I just needed some time to think it over. To calm down (????). Then the best part came: he said I was his girlfriend.
I told him I wasn't. He said no, I was.
He was attempting to force me to be his girlfriend.
So I got the out, blocked him on everything, and 8 months later he's still trying to contact me. Like wtf.
When you're in a manic state, but really good at making a show of it.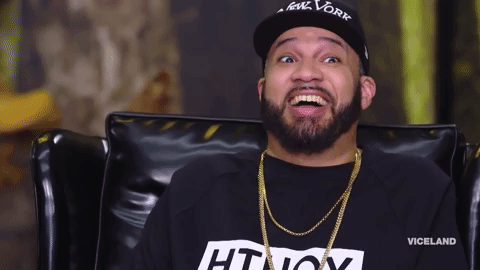 I was at a family wedding, and there was this guy I didn't know that was amazing on the dance floor. He had decent moves, but it was more than he was so dedicated to his dancing, so charismatic, that he really drew the eye. Anyway, my father in law got to talking to him and eventually drew me into the conversation. Dancer guy had been telling my father in law in great detail about a recent manic episode during which he'd emptied his bank account (shared with his wife) bought a boat and sailed it from the US to Denmark, and then stayed there in a drunken stupor for weeks before it finally occurred to him that he needed to tell his wife where he was, and also that they couldn't afford a boat. Partway through the conversation, it became obvious that he was currently in another manic state. But he was very engaging, so we didn't try to extricate ourselves from the conversation. Eventually, his wife dragged him away. We felt bad for her.
Where is she getting her news?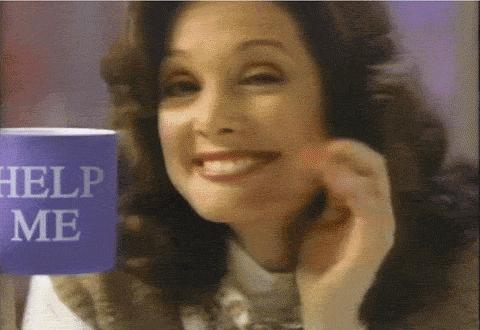 I have a coworker who's a real chatterbox. It starts innocuously enough; what she had for dinner, how her husband is doing after his car wreck, what happened at church this past Sunday. She'll ramble on and on and on about this for as long as you'll stand there, only barely giving you a chance to say you've got to go do something else and politely end the conversation.
The best way we at work have found to get away is to signal someone over and turn her attention on to the new victim. The funny thing is that no one, not even me, has caught on to this, and we'll always happily trot over to see what the conversation is about only to get caught in the "death chatter".
However, if she ever starts talking about the news, run for your sanity. I don't know what news channel she watches, but every day it seems she finds a new story about someone is murdering an infant. And it's not something she mentions once and moves away from. She dwells on such things, rambling on about them for as much as half an hour at a go if you stand there and let her mouth run.
This family sounds like a good time.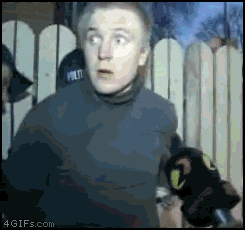 For a long time, I complained about my best friend's parents to mine. They never believed me and chalked it up to "teens hate parents, when teens are punished they think parents are evil but it's good for kids". Well, then they met her mom. Her mom tried to convince my dad she had cancer and her medical bills were piling up. She and the family were suffering because of the bills and needed money. The rest of the conversation went something like this "Oh what type of cancer do you have?" -my dad asking a genuine question out of curiosity to hopefully help her "Lung cancer it's specific type of cancer that's modestly rare" "Oh that's horrible, what's your doctor's name" my dad happened to be very very close friends with the only people that treat this type of cancer in the state. She responded with a made-up doctor's name. He knew she was crazy for sure after that.
Pretty sure Hurricane Sandy happened.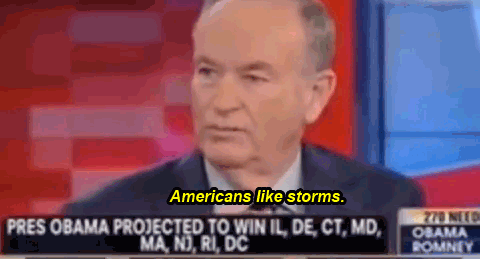 The plumber we called was nice enough, but he started explaining to my wife that Hurricane Sandy didn't really happen, and the storms are due to the government "shooting electrons" into the sky.
At some point, the stories stopped adding up.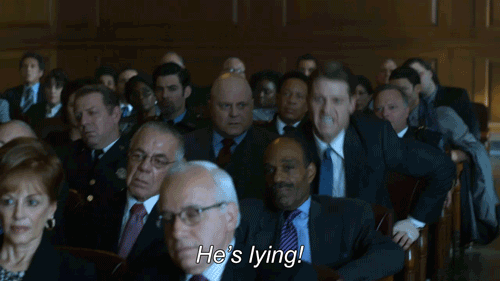 It took me an absurdly long time to find out my good friend was a pathological liar. I just didn't have any good reason not to believe him, and my other friends didn't catch on either. He wasn't malicious or anything. He just wanted people to think he knew interesting people. At some point, the good faith of friendship broke down in the face of the collective weight of his fake stories, and I just stopped talking to him. It did cost me some friends once when I repeated something he had said around a new group of people, and they thought I was the one making it up. What a goddamn mess that was.
It's crazy to think women were "created" to be inferior to men.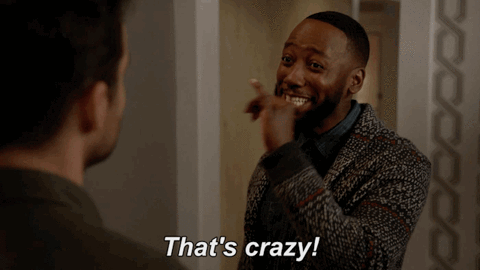 During our small talk since I was seated next to him at a dinner party everything seems cool, then the topic of marriage comes up, and he's flabbergasted I let my wife go to work, drive a car, and not be in my presence. He explains God created women to please and serve their men, and to be in the kitchen at all times, and to basically be a slave to their men. Literally went on for about 15 mins and I seriously thought he was just a chauvinist making a joke but he was dead serious. I excused myself and went to the restroom and thankfully someone took my spot at the table so I had to move to a different spot.
It's crazy to think that insurance is going to pay for a non-medical practitioner, especially without a license.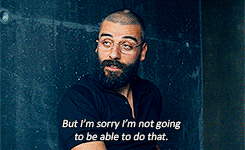 Everybody has met her: that loud, apprehensive person with a cracking voice possibly due to being in a constant state of self-inflicted crisis. She says more inappropriate things than appropriate things and her personal life somehow always finds itself leaking into her professional environment. The type of person who will leave mid-meeting with a client to go to Starbucks. Her.
Anyway, like two months after hiring her, she informs us she needs to see a person in Miami (we live in LA) due to some undisclosed arm pain issues. She didn't give us a time frame of return but said it may be months to recover. During this conversation, we found that this was not a doctor (or at least not a licensed medical practitioner) but somebody that her friend recommended. In Miami. For "months." Also, she threatened to sue our insurance company because it didn't cover whatever she was doing and she just assumed it would.
We never saw her again, but she seems to keep bouncing back on her feet in pretty solid positions based on Linkedin.
Who's the crazy one now? Jupiter is a real place!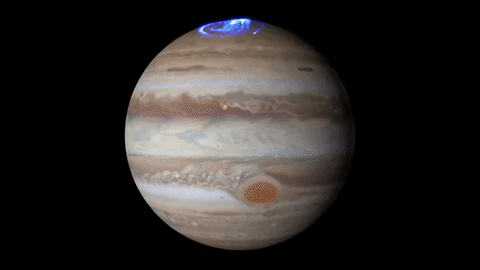 I was on my first cruise, a three day trip to the Bahamas and back to Florida. I was talking to a dude at the bar, and ask where he's from. "Jupiter!" is his response. Luckily my buddy came around and I just walked away.
Found out years later that Jupiter, FL is a real place and remembered this guy from the cruise that I thought was nuts.
I was hoping he'd guess the PIN tbh...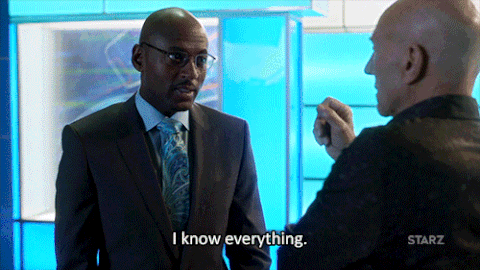 I was in line at the grocery store and this guy was talking to me, mostly a normal conversation and then he started saying he knew what everyone in the store was thinking and how he was from another dimension and I said "uhh ok" and he proceeded to continue on his tirade about knowing everything there is to know, he then proceeded to tell me he knew what I knew, so I said, "if you know everything, then enter my PIN number" (I had already inserted my card into the machine and was getting ready to pay). He stared at me blankly and reality came crashing back down on him. Felt bad for him, but I wasn't going to feed his delusions.
"God told me" is a big red flag...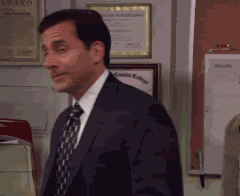 My, very sweet, elderly next-door neighbor explained to me how God gave her my house.
She casually told me, "Oh, you should have seen how beautiful it was the day we moved in. I touched your door, and I knew then and there that God wanted me to own your house. You may live in it now, but its only temporary."
It gave me the creeps, but I didn't say anything because her husband mows my lawn for free.
Is this crazy? Or amazing? It's amazing.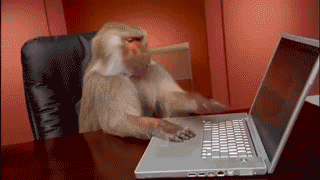 I was sent to a client's office overseas to help them get our product set up. At first, I thought I had a problem with our translator because he told me that their database server was "in the monkey room". I asked for clarification several times. Always "it's in 'the monkey room'." Decided to just ignore it, asked IT for their credentials, and figured I'd check out their server at the end of my week.
On my last day of support there, I went to configure their server. The CEO had a f_cking pet monkey that lived in the room with their database server.
I had to ask the guy I was working with why on Earth this was the case. Apparently, it's the only room with AC strong enough for the monkey to be comfortable, and the CEO didn't have A/C at his house, so, obviously.... stick it with your business-critical server.
I mean, I don't see the animal doing any damage to the server, but it was the single weirdest thing I've encountered in my life.
Let's hope the daycare is only a delusion...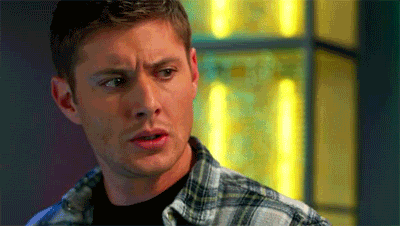 Started volunteering at a women's shelter, first night at the check-in desk for the clients. Talking with a very well-put-together lady who had traveled all over the world, we spoke of very specific site seeing we had both been to in Egypt, etc. She is obviously highly educated, wearing fine clothing so I finally ask how she came to be at a homeless shelter. She says "I left my CFO position at a huge company in Seattle to take care of my dad who had Alzheimer's. His care cost a lot, I got depressed after he passed away, and here I am. But don't worry, I have a daycare up the hill with 25 children who watch tv all Day in a storage shed. All I have to do is feed them one meal and one snack." My jaw hit the floor. Yeah, she had paranoid schizophrenia and she was delusional. Talk about a 180.
Hey, if calling Sarge helped and made her happy, what's the harm...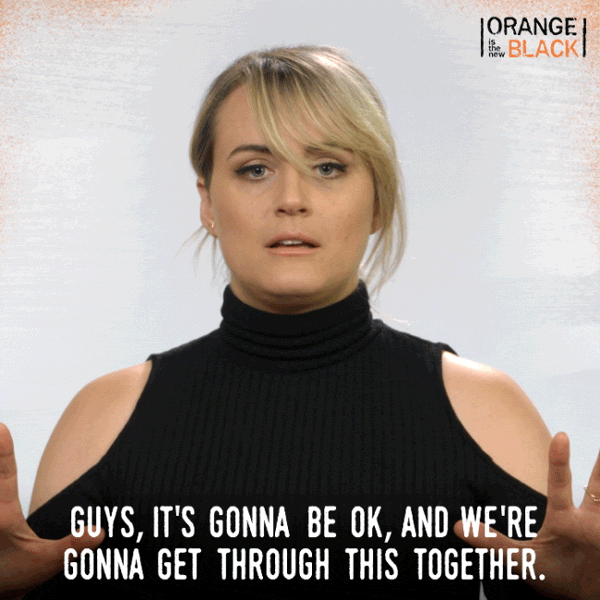 Got called to an old lady's condo about her hearing noises in her attic. I went up and looked and it was all good. Went back 3 more times. Finally, I told her that it might be an animal getting in from somewhere that I couldn't see, but that there was absolutely no one up there (It was a wide open, flat space.) Then she told me that she believed it was the government sending agents to spy on her because she had very valuable information inside her head. She was worried that they were planting mind-reading devices in her home. So after some amusement, I told her "Look, we're not really supposed to do this, but..." and then called my Sergeant. "Hey, Sarge, is Mrs. Larsen on the list? ...yes, yes, THE list.....Oh, really? That's a mistake, she's not supposed to be on it. Cancel the operation for her immediately please. Sure, I'll wait...oh really? That was fast. Great, I'll tell her, thanks!" and hung up. I told her "Ma'am, you WERE on the list, but it was obviously an accident. You've been removed, and I promise you nobody else will bother you. You're all good now. :) " Never heard from her again. The funny part, was that I called my Sergeant out of the blue, and while he knew I was on a call at this lady's place, he had NO idea what I was talking about because I was just talking over him. The whole time I'm spewing my script for this lady to hear, Sarge is on the other end of the phone "What the F_CK are you talking about? ...Are you having a stroke or something?.....I don't understand this at all...."
Toxic AND crazy, didn't Jesus have a female friend?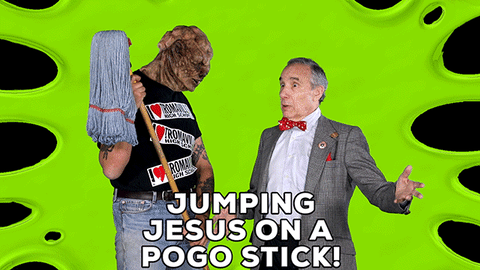 I met my friend's super Christian girlfriend for the first time. Out of the blue, she starts asking me questions like if I'm a virgin, who I dated before I started dating my SO, why I didn't have a crush on her boyfriend (he liked me in high school), who her boyfriend liked in high school, who her boyfriend liked in middle school.
It got even weirder after that. My friend and I used to game all the time. After meeting his girlfriend, she told me we can no longer game together. We can't Skype together (we were in different states at the time). We can no longer speak on the phone together. We can't be alone together. We can't even text.
She claims that he's a good, Christian guy, and he needs good, Christian guy friends. Since I'm a girl, she told me that Christian guys shouldn't have friends of the opposite gender.
Unfortunately, my friend is blindsided by his girlfriend, and he chose her over all his female friends. We don't talk anymore . . .
You identify as a crazy racist cat, sir...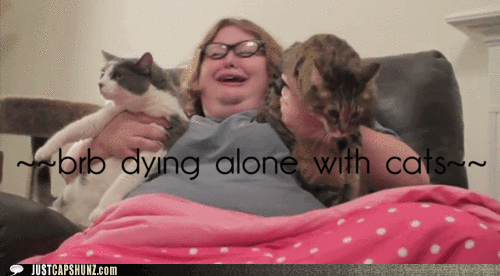 I work in customer service. This dude said he identified as a cat more than a human. He also claimed the police were trying to kill his cats. Eventually, the conversation became about how he was going to starve to death because he didn't know how to cook. He also said he couldn't dine out anymore because there were no places to get real food (hamburgers) in his neighborhood because of "all of the gentrification going on" to his neighborhood.