ZOOM is the new way of communication. This pandemic has forced us to figure out a new world way to communicate. How do we hold court from home? You ZOOM... and oh the things we learn about one another thanks to this new way to "see." We're not always meant to be in one another's homes. Lesson learned.
Redditor
u/lol4r4
waned to know how ZOOM was working our for everybody in these trying times by asking....
Students during the COVID outbreak, what is your most embarrassing Zoom story?
---
Training....
My friend was the admin on a zoom call. He switched my name to "big booty B." I then joined a work related zoom call, name was still "big booty B" had no idea how to change it so was "big booty B" for the duration of my summer job training that day. WhatIsRedditImConfus
Snuggle....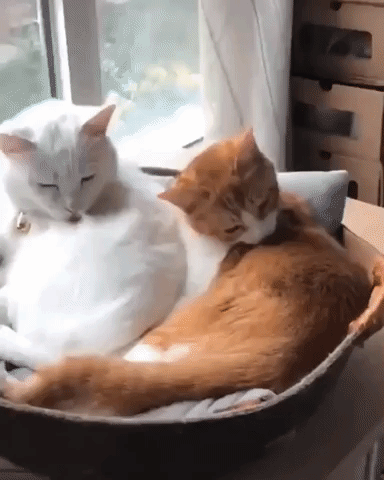 Giphy
I was giving a presentation and my cat jumped up on my lap. He then immediately turned around to show everyone his butt (he wanted snuggles, but you know… that put the other end right into the camera). drownednotgod
Stench...
I set my hair on fire in a Zoom call with all my students present.
I have homework help sessions over Zoom, so I wasn't doing any actual instruction. I was looking out my window to see what my neighbor was doing; there was a lot of yelling going on. Then I realized I smelled something weird.... then I realized I had forgotten to blow out the candle on my windowsill.
Next thing I know I'm sheepishly minus a chunk of hair, and the kids are dying of laughter after figuring out why I shrieked. suboccasumsolis
'get another tug out'
I entered a class and didn't realize that my mic was on. 20 people heard me baby-talking to my cat and I got laughed at.
In one of my friends' lectures, a guy had his camera off but his mic on without realizing, and was talking about how he'd picked that major because it was easy, he didn't know anything, and what he did know he'd learned off TikTok.
In another friend's class, a guy was talking in that chat about how he'd been masturbating and had to 'get another tug out', thinking that he was texting to someone else. The whole university got an email from the Dean about proper conduct after that one. gingerginger27
The Deepest Cut...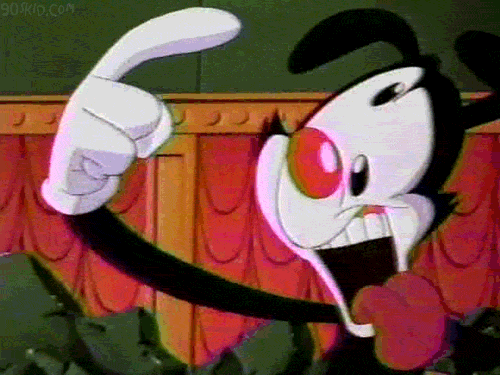 Giphy
My sister has serious anger issues. It is to the point that she was playing Murder Mystery on Roblox and screaming bloody murder when she died. I did not know she was playing and in the middle of me discussing my book my sister screams at the top of her lungs" Oh my god he stabbed me!" It was a really awkward situation to explain. WonkierCracker6
The Jerk. 
Oh, god. I don't know how to feel about this one.
So, my Spanish teacher has a horrible reputation. He's know for being inappropriate towards students, making fun of poor students, and being a jerk. Anyway, I was in class, muted- I thought, and my mom comes into my room and sees my screen, and we jump into a conversation about him.
I was saying how he "seems" nice, but here's all the bad things he did, and my mom was saying how she doesn't really trust him and how she wants me to know that it's never okay for a teacher to hit on a student, and I was like "I knoowwww mommmm". I come back to my screen and there is my class, sitting in silence, just hearing everything. lemon_bby
Oh Mochi....
Thankfully I'm careful about my mic but yesterday I was in a lesson with my math teacher and forgot I wasn't muted I called to my cat (mochi) and the exchange went as follows:
Me: mochiii. Moch moch! C'mere kitty! Proceeds to fall out of chair... damn that hurt
My teacher: holding back laughter did someone just fall out of their chair?
Me: yes that was me... I was trying to get my kitty immediately mutes my mic and sits there silently. Rocket-Tree
The Floof!
My cat walked into my room during my German class. I had forgotten to turn off my mic, and so everyone heard my "who's an adorable floof? You are! Yes, you are!" routine.
...my German prof reminded me it was a German class, and that I needed to baby talk my cat in German. So my cat got to hear that he was, in fact, "eine sehr nette Katze, die beste Katze in der Welt!" el_pobbster
I really like my legs!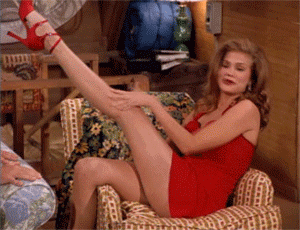 Giphy
I have my laptop hooked up to a monitor at my desk and I leave my laptop under my desk. I didn't realize my dad unplugged my webcam from my laptop to plug in the printer. When I turned my video on for my Poli Sci class everyone got a great view of my legs and fuzzy socks (not nsfw). Thankfully I really like my legs! Lizzybreath
STOP!!!!
My younger siblings were knocking on my window behind me and thinking I was muted I screamed "YO STOP THAT YOU LITTLE FOOLS!!" my entire class found it entertaining that a few minutes later I unmuted to calmly say "excuse me but I'll be right back" with the sound of loud arguing in the background and proceeded to mute and turn off my camera. my teachers want us to keep the cameras on to make sure we are in class and are really strict about it. the argument took me I kid you not the whole class period to detangle. ItSmEmArO
Do you have something to confess to George? Text "Secrets" or "
" to +1 (310) 299-9390 to talk to him about it.