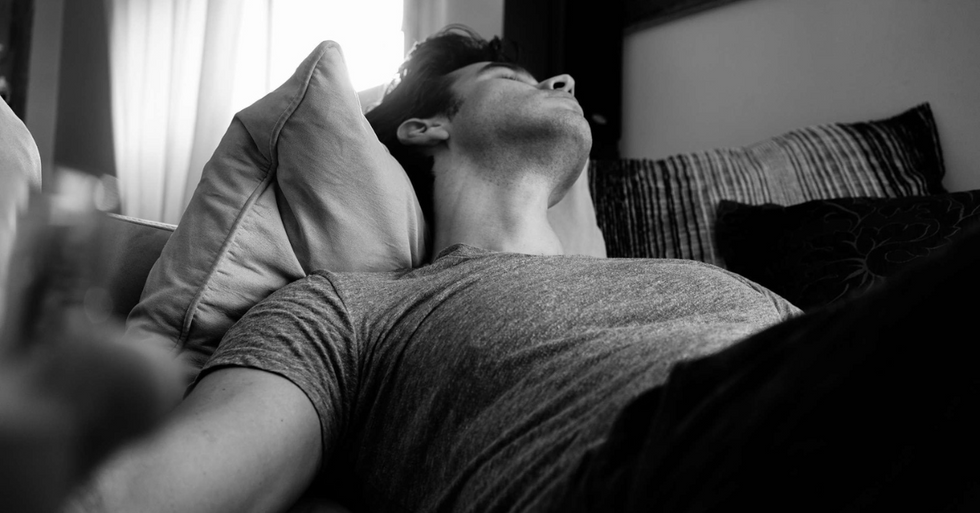 It's pretty normal to have a coworker who we become a little more familiar with, like a work friend who always has our back. But that doesn't include doing someone else's work for them, pointed out the "Am I the A**hole?" (AITA) subReddit. Redditor Ok-Appearance-866 was becoming frustrated with her husband, who worked from home alongside […]
More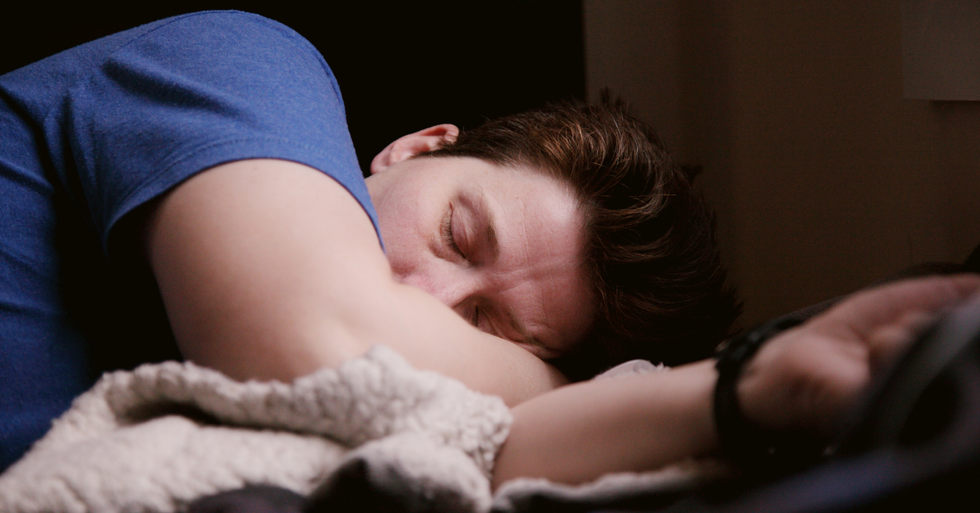 Particularly since 2020, we've all been challenged to figure out our personal work-life balances. Many of us have also had to figure out how to incorporate work into our homes, like Zoom calls, pointed out the "Am I the A**hole?" (AITA) subReddit, which doesn't always mesh well with our families. Redditor Throwaway_Husband0 struggled to compromise with […]
More
Before 2020 ZOOM almost seemed like a novelty way to work and play.

Now, it's the mainstay.
Wow, this has been a long two years.
And oh my goodness, the things we've seen because of it?!
ZOOM has given us a literal window into one another's worlds,
and some of those worlds are a "WTF is happening" situation.
Redditor yarakmansarak1 wanted to hear about all the ZOOM calls that have left many of us SHOOKETH! SO they asked:
"What is the most terrifying thing that happened during a Zoom Call?"
I was late to the ZOOM party. Still am. And my jobs allow me to be dark screened.
So you'll never know my drama. LOL...
Mute Please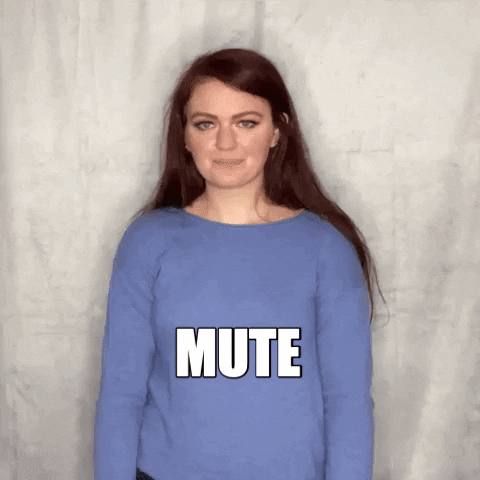 Be Quiet Go Away GIF by Ryn Dean
Giphy
"It was mandatory to keep our mics and cameras on and my parents were having a screaming match in the background. Maybe not terrifying but it was horrible."
mommyittickles
PING!
"Last time when I was having a discord call with my online friends (playing mc together), we saw fire in one of my friend's background. We were telling him that there was fire outside his window but he had deafened his discord and he couldn't hear us. Some guy spam pinged him in the no-mic and then he saw the message, turned around, and left the meeting The whole group freaked out because he didn't respond for a week, even after we spam pinged him again."
"At the end of that week he messaged in the chat and said that he freaked out a lot but his house was intact and no one was hurt but the small patch of trees behind his house. (I'm pretty sure the message saved his life)"
Ilias_2008
Mean Girls
"A personal social nightmare. During a discussion heavy class I was taking last year I had a question that turned into a 2-3 minute back and forth with the teacher as they expounded on my question. Just when they were redirecting the convo back to their PowerPoint slides one of the girls in the class wasn't on mute and someone in their room, I guess their roommate or something, said, 'that guy has such an annoying voice' and the girl responded, 'I hate hearing him talk, every time he opens his mouth I'm just waiting for him to shut up.'"
"Teacher reminded everyone to mute themselves and the girl got wide-eyed and muted herself. We could see her tell her roommate about it and then laughing, but they didn't apologize or anything. There was just a few moments of silence and then the teacher moved on. I stepped away from my computer for a bit and barely ever said anything the rest of the semester."
BK_Hazard
Speaking Up
"I attended a virtual networking zoom for work and during the main speaker event someone unmuted. They were clearly on the phone with someone and started going 'oh no I can talk now. It's cool I'm just on this stupid webinar. I'm not even going to listen to this.'"
overduedoughnut
"HAHAHA. That happened with my company too. My work leadership wanted to do 'spirit meetings' to 'boost morale' and one of the agents had a hot mic that picked up her saying, 'Hang on, I gotta go to this wack-a** meeting.' It was amazing. She was just saying what we were all thinking."
pandamomium824
Hide Dad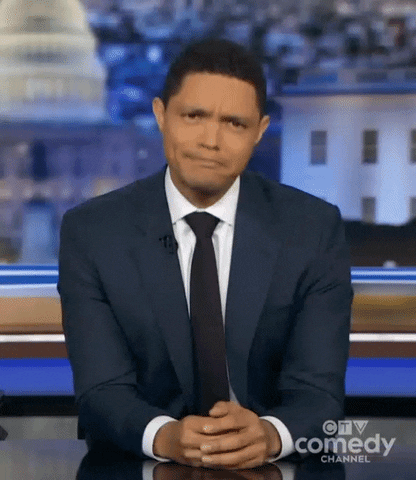 GIF by CTV Comedy Channel
Giphy
"I was giving a university lecture on zoom, i only require camera if it's an evaluation. One of my students were speaking, camera on, and her dad shows by only wearing a g-string. He realizes that the camera is on and makes a quick escape."
Mediocre-Doughnut637
How hard is it to mute? Although now I'm going to be super sensitive to make sure for myself.
Caught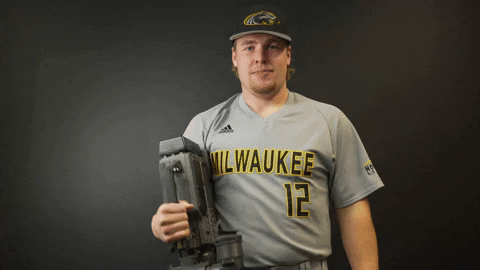 Lights Camera Action Thumbs Up GIF by Milwaukee Panthers
Giphy
"Saw a guy's wife beat him over the head with a purse. He was on mute and no one else on the call had noticed. I had to interrupt the call to ask if he was OK. Apparently, the wife had been abusing him for a while and this was the final straw that made him leave her."
fulthrottlejazzhands
Shots Fired
"Multiple shots being fired at the apartment across from me. I was on my weekly team call when it happened and I was asking a question so I was unmuted I went holy s**t those are gunshots and hit the floor. All my team saw was me throwing my headset off and frantically rolling off my couch. Supposedly my mic picked up me calling 911. Don't get involved with drugs everyone. There's a chance people will come and try to shoot you in the middle of the day."
nerdgirl37
'Hey IRL name.'
"Was on discord with friends and hopped in a work call early. I forgot I switched calls, and walked away from my desk with my headset on to go get a snack before the meeting. Someone said 'Hey IRL name.' Thinking it's a gaming friend, I blurt out 'the f**k? Since when do you call me IRL name.'"
"Was not a gaming friend. Was the CEO. (I work for a start up so I luckily have a decent relationship with him) I realized my mistake a second later and mentioned that I'd been sitting in a call with friends while working today and apologized. He luckily laughed it off with me and never brought it up again."
ChocoboToes
For TEN minutes...
"Last year during the Dixie Fire in California, CalFire set up a Zoom meeting to give a state of affairs for residents who were evacuated. It was a public meeting. Whomever hosted, didn't understand how to mute people. Some dudes came on and started saying utterly offensive and disgusting things. For TEN minutes."
"Every bad word, insult, vulgarity you could imagine. The CalFire team didn't seem to understand how to mute people, or how to read the comments telling them what was happening. My husband was a fireman deployed to that fire and I was pissed. Just wanted information."
LittleWhiteBoots
TP 911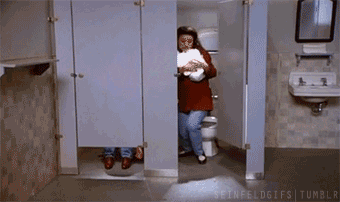 Toilet Paper Comedy GIF
Giphy
"Attended a zoom wedding and one old couple didn't know you had to self mute. Just prior to the wedding beginning the wife (offscreen) yelled 'Toilet paper, I need toilet paper quick!' Then just after the wedding ceremony finished same lady said 'That was the most boring wedding talk I've ever heard.'"
Nouveaucola
Clips
"My friend is a special ed teacher. A student recorded a brief clip of an inopportune moment and almost got him fired for inappropriate behavior - sexual harrasment. He was playing a harmonica and briefly had his back turned to the computer. The student turned down the volume on his computer and said my friend was simulating oral sex. There was an investigation and he was cleared, but it was pretty traumatic for him."
LeeSheltonsHat
So Helpful...
"Yeah, I teach, and I prefer cameras on for the younger classes so I can see if they're paying attention, but mics on only when it's your turn to talk and cameras optional for teenagers. I had a good student not responding to questions when usually she'd be full of ideas, and it turned out her grandmother was having a meltdown caused by dementia and the student was home alone with her trying to reach her parents and avoid calling the police to respond."
"One of her parents was in the room with me (we were team teaching from on campus) and was pulled aside to go deal with the crisis, which was how I found out. I was teaching a professional development workshop on best practices for online classes and shared the story as an example of exactly why cameras and microphones should be optional."
"You don't know what's happening in the background and why the student isn't responding."
NeonHairbrush
Trauma
"At the middle school I used to go to a teacher got assaulted by her boyfriend. Apparently he didn't know her entire class could hear it and it was recorded as well. They were not on camera but the threats and sounds were enough to arrest him."
"Edit: did a little research and it was actually filmed as well and a video of it circulated online for a while. The latest update is a month later and the guy was being charged for abuse and the teacher was still not working because of the trauma."
Joka96
Best Class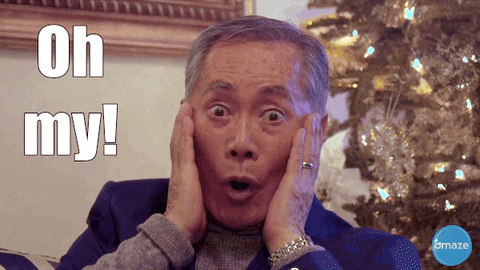 Oh My GIF by Omaze
Giphy
"Girl crap-talked our professor without turning off her mic. Someone recorded it and went viral on TikTok. Several million views. Funny thing is, best class I've ever taken."
_MilkBone_
Meow
"My cat once walked over the keyboard and I said, 'sure, why wouldn't you walk over there?! It's not a laptop. It's a modelling ramp your father built for you!!' Turns out she had unmuted my mic. The instructor politely asked everyone to mute their mics."
1ta_Agni
"I need to go"
"At the end of 2019 I was at the office in London, and on a Zoom with about a dozen other folks spread across the US. Got some pretty shocking news during the call, and felt a cold sweat come on, a lightheaded sensation, and then searing burning pain in my chest."
"I'd suffered a massive heart attack, and apparently managed to say 'I need to go' and then pushed my chair back from my desk and just collapsed. Thankfully it was still working hours and the office had people in it, so my team-mates got me into a safe place, grabbed my nitro spray, called an ambulance, etc, and all was eventually well."
"I ended up having a quadruple bypass not long after this. Had it been an hour or two later in the day I'd have probably died as the office would have been empty."
matdotcx
Poor Kid
"Blind kid in a zoom class at the end of last year during english, I see out of the corner of my eye he is the only one with a camera on, teacher was chill if we didn't want them on while online. Starts stroking his soldier in front of half the class and the teacher. Teacher kicked him from the class without saying anything and continued on with the lecture like nothing happened. Poor guy probably didn't even know, but yeah that was a very jarring English class."
Sparklebugsy
The Crawl
"My brother was on a zoom interview for a job in England early in the morning in my basement where we had our computers set up and I used to have my room. I crawled across behind him to avoid being seen in my underwear as I needed to get some clothes from my old wardrobe. My brother later told me he could clearly see me crawling across. I jokingly say his interviewer told him, 'your sex slave is escaping.' Funny enough he got the job."
imodea
Options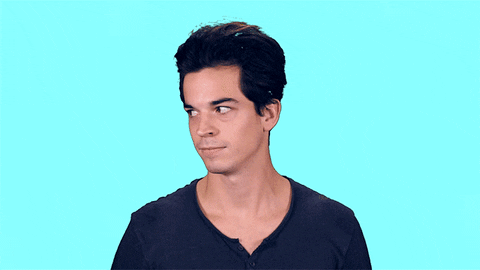 Hide Reaction GIF by flor
Giphy
"Had an optional zoom meeting with my boss and the head of a software company who's product we use. I was the only one who showed up. I wanted to die."
dont_tempt_me_frodo_
tabs
"This happened when I joined my company as a fresher and I was in training period. So one of the trainers started sharing his screen and it had porn tabs open. He stopped sharing instantly but everyone saw it. Then the other trainer (who was a lady btw) told him to leave the meeting saying she will take care of the rest."
angrybunny09
ZOOM is not the way. Be careful people.
Want to "know" more?
Sign up for the Knowable newsletter here.

Never miss another big, odd, funny or heartbreaking moment again.
Keep reading...
Show less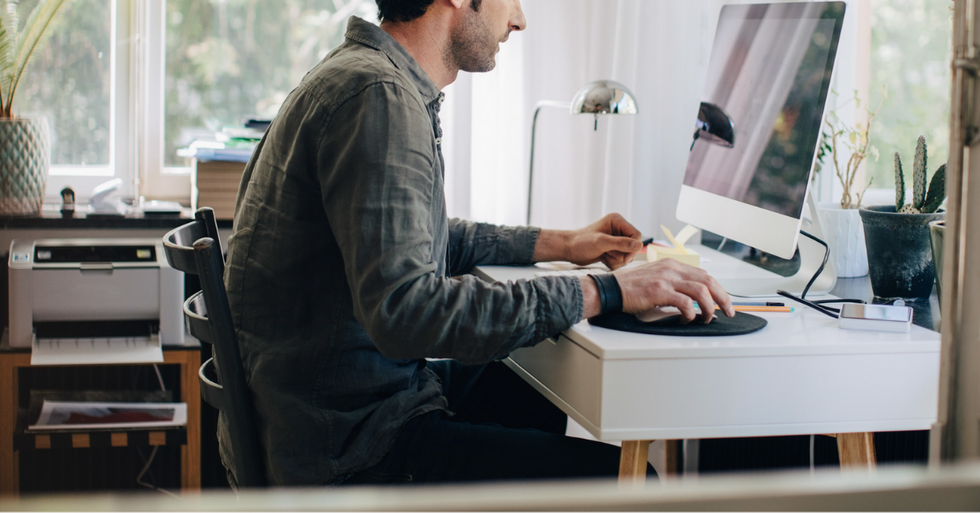 As a result of the global pandemic, more people are working from home than ever before. And while there are many advantages which come with working from home, there also come many challenges. The husband of Redditor Hitch-Hiker3467 discovered one such challenge after being promoted and thought he found an easy solution to it. But […]
More
The pandemic has forced us to bring videoconferencing into prominence, and it seems there is not turning back when it comes to the convenient way of communiation.

It's been an interesting and challenging year as many businesses have held meetings over apps like Zoom, classrooms of all education levels were held virtually.
After taking getting used to using Zoom, most of us have conditioned ourselves to check our surroundings before logging on.
While teachers and fellow students alike have seen potentially embarrassing things from inside a student's bedroom, not every aspect of a student's home life witnessed was a laughing matter.
Curious to hear of the experiences from strangers online, Redditor umbralion asked:

"Teachers with zoom classes, what's the most disturbing thing you've seen on a student's zoom?"
Teachers did not need to see the nudity in the background.
State Of Undress
"Not so much disturbing as much as a potentially gross situation: An uncle decided to undress on camera while his nephew was in class. I very quickly called for cameras off and heard the 12 year old kid say 'Uncle Dave, what the hell bro? I'm in class!'"
"It's mostly loud houses, a lot of swearing from parents, TVs blasting in the background, and the smoke alarms. THE SMOKE ALARMS!! The constant chirping drove me nuts."
The Roommate After A Shower
"I had to interrupt a student I was meeting with to let her know I could see her roommate, who was in a towel and about to start changing."
Naked Brother
"I am a teacher. We are supposed to require cameras remain on. At the beginning of all this nonsense I did. However its pretty obvious it makes some kids uncomfortable. One kid used to come to class without a shirt. Constantly. I told him he needed to wear one. Another time he changed his pants in front of the camera. Its been dealt with. Respectfully. Another kid (I teach high school) was doing his work and his adult brother walked in naked. Just sort of wandered around the room. Then he just stood there talking to his brother having no idea he was on camera. With 25 kids or more in the gallery it's difficult to hone in on one kid. When I noticed what was going on I just knocked him out of the meeting. I can mute but not shut off cameras. The guy wasn't doing anything nefarious. Just being a naked older brother. More common is hearing loud relatives arguing in the background. Just the intimacy of being in their homes with them freaks me out a bit. Even though we're remote. Also I can recognize most kids by their ceiling fans."
Grandma's Cameo And Inappropriate Language
"seen: Naked grandma slowly limping through the background. Fortunately since I was screen sharing I don't think anyone else noticed. Either that or these 10 year olds have the best poker face ever."
"heard: In the background at FULL volume; 'Well you tell that mother F'KER that the next time I see him I'm cutting his BALLS off!' I couldn't get the student muted in time. She sat there totally stoic about the whole thing (and her home life was already on our radar) but there was a second or two of silence and one kid just goes 'That wasn't school appropriate language at all'"
– ichigoli

Witnessing a glimpse of these students' home lives were sobering for these educators.

Lonely Kids
"Lots of arguing. Lots of lonely kids. Lots of kids taking care of younger siblings, all alone. Lots of kids who are in a different place every day."
– k1wyif

Loud Homes
"Nothing really disturbing, but very eye opening about how different lives can be. I'm continually surprised at how LOUD some of the houses are. TVs blaring, music on full volume, people screaming non stop, all while the student is sitting placidly (seemingly) paying attention to me."
– Zuzublue

Background Noise
"I taught first grade remotely all year at a high poverty school. Thankfully I'm going back in person in this fall. However it was very enlightening seeing each kids home life and all the obstacles they deal with on a daily basis and then seeing their awesome resilience. I've had dads walking around without their shirt, which is just funny, imo. It's insane the amount of terrible language parents use when kids turn their mics on. Like, really disturbing stuff. Had to call home on that one."
"One time, this kid couldn't hear anything I was saying and I couldn't hear him because parents were fighting in the background and it was really nasty. So, this sweet little guy, went to the bathroom, sat in the bathtub, and closed the curtain so he could keep learning. Love that kid."
Why Is Education Is Important
"Did one of my teaching practicums at a school in a low income side of town. Broke my heart how many students didn't have access to technology - luckily the school was able to help. But many of these kids also relied on the school for one or more meals in a day. Also, many of my students slept on mats either in their kitchens or what passed as a living room, often having to look after their many siblings while schooling."
"The pandemic really made apparent the lack of funding available for these kids, and why education - and schools - are so important. For many of those kids, school was the one reliable and safe place in their life."
Wasted Education
"I had a student sipping wine during a critique once and at one point was noticeably drunk. Things happen."
Why We Don't Cook During Civics Class
"Not disturbing but I did have a student almost burn down his house during one of my civics classes. A student was making eggs and a dish towel caught on fire. It was great to see who was actually paying attention because they were screaming FIRE. I gave extra credit to the kids who yelled and transitioned from the legislative branch to the basics of fire safety."
Zoom was a temporary solution for schools put on an indefinite pause.
And while students and teachers gradually begin resuming classes inside physical classrooms again, both parties are relived.
As educators were appreciative of the videoconferencing app, many would still prefer teaching the old school way – inside classrooms.
Not on a screen where they're likely to have images of naked grandmas burned into their retinas.

Keep reading...
Show less