The pandemic has forced us to bring videoconferencing into prominence, and it seems there is not turning back when it comes to the convenient way of communiation.

It's been an interesting and challenging year as many businesses have held meetings over apps like Zoom, classrooms of all education levels were held virtually.
After taking getting used to using Zoom, most of us have conditioned ourselves to check our surroundings before logging on.
While teachers and fellow students alike have seen potentially embarrassing things from inside a student's bedroom, not every aspect of a student's home life witnessed was a laughing matter.
Curious to hear of the experiences from strangers online, Redditor umbralion asked:

"Teachers with zoom classes, what's the most disturbing thing you've seen on a student's zoom?"
Teachers did not need to see the nudity in the background.
State Of Undress
"Not so much disturbing as much as a potentially gross situation: An uncle decided to undress on camera while his nephew was in class. I very quickly called for cameras off and heard the 12 year old kid say 'Uncle Dave, what the hell bro? I'm in class!'"
"It's mostly loud houses, a lot of swearing from parents, TVs blasting in the background, and the smoke alarms. THE SMOKE ALARMS!! The constant chirping drove me nuts."
The Roommate After A Shower
"I had to interrupt a student I was meeting with to let her know I could see her roommate, who was in a towel and about to start changing."
Naked Brother
"I am a teacher. We are supposed to require cameras remain on. At the beginning of all this nonsense I did. However its pretty obvious it makes some kids uncomfortable. One kid used to come to class without a shirt. Constantly. I told him he needed to wear one. Another time he changed his pants in front of the camera. Its been dealt with. Respectfully. Another kid (I teach high school) was doing his work and his adult brother walked in naked. Just sort of wandered around the room. Then he just stood there talking to his brother having no idea he was on camera. With 25 kids or more in the gallery it's difficult to hone in on one kid. When I noticed what was going on I just knocked him out of the meeting. I can mute but not shut off cameras. The guy wasn't doing anything nefarious. Just being a naked older brother. More common is hearing loud relatives arguing in the background. Just the intimacy of being in their homes with them freaks me out a bit. Even though we're remote. Also I can recognize most kids by their ceiling fans."
Grandma's Cameo And Inappropriate Language
"seen: Naked grandma slowly limping through the background. Fortunately since I was screen sharing I don't think anyone else noticed. Either that or these 10 year olds have the best poker face ever."
"heard: In the background at FULL volume; 'Well you tell that mother F'KER that the next time I see him I'm cutting his BALLS off!' I couldn't get the student muted in time. She sat there totally stoic about the whole thing (and her home life was already on our radar) but there was a second or two of silence and one kid just goes 'That wasn't school appropriate language at all'"
– ichigoli

Witnessing a glimpse of these students' home lives were sobering for these educators.

Lonely Kids
"Lots of arguing. Lots of lonely kids. Lots of kids taking care of younger siblings, all alone. Lots of kids who are in a different place every day."
– k1wyif

Loud Homes
"Nothing really disturbing, but very eye opening about how different lives can be. I'm continually surprised at how LOUD some of the houses are. TVs blaring, music on full volume, people screaming non stop, all while the student is sitting placidly (seemingly) paying attention to me."
– Zuzublue

Background Noise
"I taught first grade remotely all year at a high poverty school. Thankfully I'm going back in person in this fall. However it was very enlightening seeing each kids home life and all the obstacles they deal with on a daily basis and then seeing their awesome resilience. I've had dads walking around without their shirt, which is just funny, imo. It's insane the amount of terrible language parents use when kids turn their mics on. Like, really disturbing stuff. Had to call home on that one."
"One time, this kid couldn't hear anything I was saying and I couldn't hear him because parents were fighting in the background and it was really nasty. So, this sweet little guy, went to the bathroom, sat in the bathtub, and closed the curtain so he could keep learning. Love that kid."
Why Is Education Is Important
"Did one of my teaching practicums at a school in a low income side of town. Broke my heart how many students didn't have access to technology - luckily the school was able to help. But many of these kids also relied on the school for one or more meals in a day. Also, many of my students slept on mats either in their kitchens or what passed as a living room, often having to look after their many siblings while schooling."
"The pandemic really made apparent the lack of funding available for these kids, and why education - and schools - are so important. For many of those kids, school was the one reliable and safe place in their life."
Wasted Education
"I had a student sipping wine during a critique once and at one point was noticeably drunk. Things happen."
Why We Don't Cook During Civics Class
"Not disturbing but I did have a student almost burn down his house during one of my civics classes. A student was making eggs and a dish towel caught on fire. It was great to see who was actually paying attention because they were screaming FIRE. I gave extra credit to the kids who yelled and transitioned from the legislative branch to the basics of fire safety."
Zoom was a temporary solution for schools put on an indefinite pause.
And while students and teachers gradually begin resuming classes inside physical classrooms again, both parties are relived.
As educators were appreciative of the videoconferencing app, many would still prefer teaching the old school way – inside classrooms.
Not on a screen where they're likely to have images of naked grandmas burned into their retinas.

Keep reading...
Show less
If there were any moments of levity came out of the last year, it most surely was mic fails during Zoom calls.

With the rise of teleconferencing for business meetings or interacting with friends and family during a time many of us were forced to be in self-isolation, there was quite a learning curve to get used to.
One of the typical foibles of Zooming is forgetting to mute the mic when it matters most.

Curious to hear embarrassing anecdotes from strangers online, Redditor ElectroIsland asked:

"[Serious] What was your worst 'Oh sh*t I forgot to mute my mic' moment on any zoom meeting?"
We Don't Object
These are things one would never hear in a courtroom.
Oh, Expletive
"Attorney here - when I literally said 'sh*t' while getting off a court call."
"ETA: to be clear, this was audible to the judge and all other virtual hearing participants."
Judged
"I'm a public defender and for the past year I've been doing court over zoom from the jail. It's pretty chaotic because we have my guys, the people who are out of custody at court, people appearing by zoom from home, private attorneys, you name it. Makes for a long day."
"I was in front of a judge who is very slow and deliberate and it became apparent that several of my cases wouldn't be called until after lunch. I turned from the screen and HOLLERED across the module, 'sorry guys, you'll have to come back after lunch. This guy is slower than death!'"
"I was not muted."
"After lunch, I made a sincere and abject apology on the record - 'your Honor, prior to the break I made a comment that was inappropriate and I'd like to apologize to the Court...' The judge was lovely and assured me he hadn't heard a thing. Everyone heard it. Mortifying."
Game On
Gamers don't hold back in the heat of the moment. And we're here for it.
It's Your Move
"Was playing online Chess, since my teacher was idle. The opposite side in the Chess game was taking too long to move so I yelled 'Make a move you f*king bastard.' My mic wasn't muted."
One Bad Shot
"Was playing 8 Ball Pool and was in final round of a tournament during Calc, screamed 'holy f*k I blow' after missing a shot. Got about eight texts from classmates and a nice laugh from the teacher."
Class Dismissed
"While in the call, i was playing league with half my class. I flamed one of them for stealing my well deserved kill all while being unmuted... everyone heard me and laughed, then the teacher simply says 'since some of you seem to be playing popular games anyways, let's end the meeting here' and he laughed."
"Good man, miss him as a teacher."
– EchoRaze

When You Gotta Go
Urine trouble if you don't mute the mic on the way to the bathroom.
The Soothing Sounds Of Trickling
"I went to the washroom with my phone. I turned off the volume in my phone so i wouldnt listen to the class and mistakenly ended up unmuting as well. My entire class heard me peeing. 😥"
When You Gotta Go
"Not so much forgot to mute as I just didn't think they'd hear it....."
"While playing ESO we were all just talking and one dude says, 'I'm sorry, is somebody peeing?'"
Academics
People seem to learn a lot more about their teacher or fellow classmates during remote learning.
Being Cute
"My wife and I have been taking a technical writing course at our university together. One day she was making comments on the Zoom call before class started and one guy started making comments along the line of 'Dannnggg that girl is cute! Man, [first name] [last name] I'll have to remember her. Oh, wait a second, was she married? I can't remember.'"
"Our instructor cut him off by saying 'Hey um, [name] we can hear you. Yes she's very nice. Yes she is married, but don't worry, [my name] is a kind person.' He was horrified when he realized his mic was on."
"To make matters worse, I was having problems getting my Bluetooth headphones to connect. They failed a bunch of times so I couldn't hear a thing but I was ticked at them. My video was on and I was staring at my computer with an angry expression trying to mess with the settings."
– A_Hale

The Entertainer
"I was in the beginning of a zoom exam, and i didnt realize the mic turns of on immediately... So i was for about 5-8 mins singing sea shanties while i prepared all my setup, with about 350 people listening to me."
Belch It
"Teaching a class and I felt a burp coming on. Thought I could swallow it away or take a quick break and mute myself. Nope. Had to joke about it after while being embarrassed."
– djac13

Trigger Word
"For some reason my lecturer said the word 'boobies' and I laughed super loud (I'm 29 years old) only to realise my mic wasn't muted. He then proceeds to call out my name asking if I had a question 🤦♂️"
No matter how hard people try, even the most efficient of us will inevitably slip and invite us into their uncensored thoughts.
But mic fails have long been around even before Zoom.
I won't name the show or the performer, but a fellow actor talked about how badly they wanted to take a p*ss after exiting a scene....on Broadway. Hey, it wasn't his fault he didn't know the sound guy forgot to turn off his mic.
I remember hearing the audience howling after the semi-serious scene. And it was awesome.

Keep reading...
Show less
In the immortal words of Ms. Britney Spears... Oops I did it again. Well, who hasn't? In this time of Covid we've been forced to meet over computer screens and thrive in ZOOM meetings. This is not a conducive way to live. Maybe I'm an eight hundred year old man, but I can't figure it all out and I don't care. I can't get the video to work, let alone the audio. And I've lost track of the "groups" that I keep mixing up. Can you imagine sharing in your Zumba class the thoughts you had about plotting to kill your boss that only your therapist was meant to hear? Just me?
Redditor
u/SidneyRL
wanted to know who, besides us, has dialed into the wrong number while dealing with online discussions, especially this last year. They asked...
What's was your most embarrassing "oops wrong chat" moment?
Even in the best of times wires are always crossed. In this current time of the screen we have to be diligent to not send the wrong text to the wrong lover. It's all too confusing. But mishaps are inevitable. So the people on this list are clearly feeling the stress.
Baby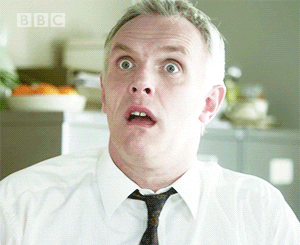 Shocked Bbc Three GIF by BBC
Giphy
Sent my teacher "hey baby u up?"
Let me Tell you about "Her"
A coworker kept screwing things up and I was the one who was fixing it. This particular instance wasn't too egregious, but she had a pattern of reading half a request doing the part she read and flagging it as complete despite having no response to the back half of it. It was resulting in complaints that were funnelling back to me. Our clients were frustrated and so I was frustrated.
So I went into our internal messaging system to vent to another coworker, saying it sure would be nice if she'd freaking read the full requests instead of half-assing crap all the time. My friend didn't respond. On the way out of the office the coworker who made the mistake apologized to me and I was left standing there thinking "but wait... I hadn't even talked to you about it yet." Well... yeah I had. I had messaged it directly to her instead of to my friend. She quit the next day.
Grandma Said...
Accidentally sent this meme to the group chat my grandma made to wish all the grandkids happy (insert holiday here).
I meant to send it to my brother. He (in the group chat) almost immediately replied with This one
I didn't realize it was the group chat, but he full well knew it was and began crap posting. The new group chat from my grandma made no longer includes me or my brother. She just texts us individually.
Hey Harry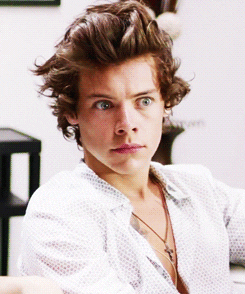 frustrated one direction GIF
Giphy
I thought I was typing in Spotify but instead I texted my boss "Harry Styles" out of nowhere.
How many whoops can you have before you realize you're not paying enough attention? Several and then some... that's how many. Because there are way too many apps to communicate and live on. I refuse to download one more system. How are we suppose to make communication easy when all the ways to do it is difficult. Everyone who responded to this thread gets me. Whatever happened to just picking up a phone. That's a direct line.
What are you doing??
A friend of mine was being extremely clingy for weeks and demanding my attention all the time. When I took time to answer, she even wrote "why don't you answer?? What are you doing??" I took a screenshot of the conversation and accidentally sent it to her, instead of another friend... Whatsapp delete message feature did not exist back then unfortunately.
Drunk Dave
Only a close call (thankfully) but was sending an "adult" message to a guy I was seeing called Dave. Dave and Dad are very similar when drunk...
Playing Games
My brother and I are up late playing video games online (so we're talking through a headset... he lived 7 hours away at the time), lots of drinking, catching up, talking about life. He's telling me about a girl he was seeing for a while but there were some cultural differences so their relationship fizzled out a few months ago and they haven't spoken since. I tell him to send me a picture of her and he says "okay, hold on."
A few seconds go by and he says "oh my god, nooooo." He sent the girl a picture of herself... at like 2am... when they haven't spoken for months. He was cringing so hard and I was laughing so hard. I told him to play it like he was trying to add photos to his contacts or something and messed up. She responded and was cool about it lol.
Whoops...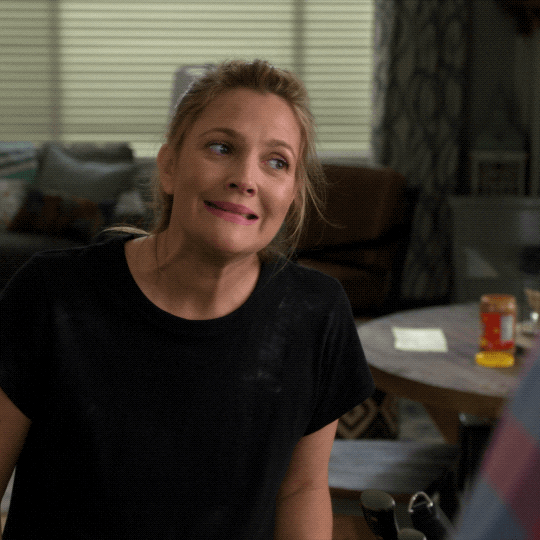 Drew Barrymore Oops GIF by NETFLIX
Giphy
I was posting a funny meme to a group chat but accidentally posted it to a more serious group chat, which would be ok, but someone told us about the passing of their father earlier that day so it was very awkward. This was like a year back don't really remember. If I'm not mistaken it might have been one about a very unenthusiastic car salesman, or overly enthusiastic. I really don't remember.
Dad Bod it is...
As an inside joke, one of my friends' names in my phone is "Dad Bod." His name is directly above my father's in my contact list. Some time ago, I called "Dad Bod" and left him a message saying I needed him to pick up my antidepressants on his way home from work, and asked if he wouldn't mind getting a box of tampons while he was at the pharmacy. I still think about it sometimes when I can't sleep.
When on Craigslist...
I was selling a dining table on Craigslist, and had the usual back and forth with tons of people. One of them texted me a couple days later of an uncouth meme about the town we live in by mistake and was really embarrassed.
I sent one back, and we talked crap about some of the stuff going on in our area for a couple days (big scandal). Seemed like we were budding into a real friendship! Alas, my inability to text people back in a timely manner to the kabbash on something that might have been wonderful.
I fear we're never going back to the old way of life; you know, when people met in person and not over technology. Group meetings are especially arduous to navigate. No matter how proficient one becomes, we're still gonna miss and mesh meetings. The world is juggling a new way of face to face and it has its bumps in the road, so we're all going to have to learn together. I hope my Zumba people enjoyed my catharsis. It can be good ammo for the burn.
Want to "know" more? Never miss another big, odd, funny, or heartbreaking moment again. Sign up for the Knowable newsletter here.
Keep reading...
Show less
The pandemic has changed the way we work, learn, and socialize.
And while getting acquainted with teleconferencing and remote learning during quarantine may have been challenging, it seems people have adapted well. For the most part.
The best part about connecting to colleagues is being witnessed to their snafus – whether it's having NSFW objects in the background, or a significant other inadvertently making their naked debut for all to see.
Curious to hear hilarious anecdotes, Redditor Riverascus asked:

"Students, what's the funniest thing that happened in Remote Learning?"
Check The Mic
"One time a girl in my english class accidentally spent a solid 10 minutes talking to her boyfriend with her mic and camera on. She went into personal life details at points but no one wanted to be the one to tell her. She eventually took out a bong, which was when another student quickly said 'uhhh... [name], your camera and mic are on.' She turned both off without a word. Easily most awkward case of forgetting about the mic."
It Was Such A Gas
"At the end of the class, the lecturer said thank you and good bye to everyone, but forgot to turn the screen and mic off, the did a massive fart and a huge audible sign of relief; paarrpp Ahhhh."
"My professor was an Old Italian man. Great teacher, and speaking English was rarely an issue as he spoke it almost perfectly, just with a heavy accent."
"That is until one day on a zoom he launches into a story about 'being fisted by [his] brother.' He was like '- for example like when I was a child. There was this one time when my brother was fisting me really hard,' and suddenly the whole class was just staring eyes glued to the screen."
Semantics
"He then continued (must read in heavy old man Italian accent) '-He was fisting me really hard and it was hurting-' (he is currently thrusting his fist back and forth through the air to the bemusement of the class) '-but he was my older brother so there was nothing I could do to stop his vigorous fisting. Until one day... One day I grow up big and strong enough to fist him back- ' (proceeds to thrust his other fist through the air in the opposite direction, miming 'fisting,' his brother back) '- and I fist him so hard that he become scared of my fisting! He never wanted to be fisted by my again, and so I never again had to be scared of his fisting.'"
"Everyone was silent and trying not to laugh until someone posted a link to the urban dictionary page for fisting in the chat. My prof started laughing so hard we thought he was going to die (he was pretty old) before playing a small game of charades and finally figuring out that he didn't know the English word for 'punching.'"
Class Is Over
"Professor started talking like he was giving a presentation. After like ten minutes, someone finally pointed out he wasn't sharing his screen. At that point he just gave up for the day and let us go super early."

Missing Undies
"Our teachers toddler wandered in saying that 'daddy wants to know where you hid his underwear'. We could not stop laughing. I think it turned out she hadn't hidden it and it was just in the wash."
Hilarious Forecast
"Professor's internet crashed. The class continued with one guy changing his Zoom background to a weather report of some random city. He proceeded to give a legit sounding news report of the weather. When the professor came back, he finished it off with 'Back to you, professor!' Had me in tears."
Post-Class Discussion
"Not a student but teacher. I completely embarrassed myself by forgetting to end the recording after a Google Meet lesson...so the last 5 minutes of the session is me talking to my cat. Our school doesn't have the premium software to edit the recordings so it had to go up on Google Classroom, cat chat and all. Kids were asking how 'fluffy butt' (my cat) is doing. Hilarious but mortified!!"
Free Dance Concert
"A couple weeks ago I'd lost track of time and didn't realize that zoom had started. My lovely daughter turned the camera toward me and unmuted herself....as the whole class watched me dance with and sing to my dogs. I didn't know until she pulled off her headphones and I heard a dozen kids laughing."
"Last semester, my son's class saw my husband set the kitchen on fire."
"Teachers hate my house. Lol"
Lesson In Poultry
"One of my friends screamed as loud as he could "OH FU*K" When my teacher asked him what was wrong he said, and I quote. 'Sorry i just got attacked by my rooster' my teacher was just like Will, show me your rooster, he then proceeded to go outside and show my teacher his 10 chickens out side. Literally wasted half a class and was an absolute legend."
Keep reading...
Show less
We live in the pandemic era. That is to say, we live in the era of Zoom video chatting.
For many, the change to remote communication took some getting used to. Wrapping one's head around work from home, college from home, or helping kids do school from home brought a bit of a learning curve.
And, apparently, folks are still figuring the whole thing out.
A recent Reddit thread asked users to recount the funniest moments they've experienced in a Zoom call. But the examples given were not low stakes calls with family or friends. The cringe-worthy bits from school and work calls were the real thrust of the discussion.
And nearly always it came down to one subtle but significant oversight: the mic was left unmuted. Let these stories be lessons for bringing some attention to detail before blurting out who knows what during a professional meeting.
LargeFella asked, "Students of reddit, has anyone in your online classes had an 'oh sh**' moment after realizing their mic/camera was still on? If so, what were they doing?"
Want to "know" more? Never miss another big, odd, funny, or heartbreaking moment again. Sign up for the Knowable newsletter here.
Keep reading...
Show less