Straight Men Confess How They'd React If A Gay Man Hit On Them
"Reddit user FregeanCoder asked: 'Straight men, how would you react if a man hit on you?'"
It can take a lot of courage to put yourself out there and let someone know you're interested.
As long as they're not creepy, aggressive, or crazy, it should be flattering, right?
If you're straight and a person of the same gender as you flirts with you, this should be easy to deal with.
In most cases, it took a lot more courage for them to ask than for you to hear.

The following question has been asked to many a straight guy over the years.
Let's see how the times and reactions have progressed.
---
Redditor FregeanCoder wanted the heteronormative gents out there to share with us, so they asked:
"Straight men, how would you react if a man hit on you?"
I've flirted with many a straight guy, and 99% of the time, it's all gone over well even if they turned me down.
Be Polite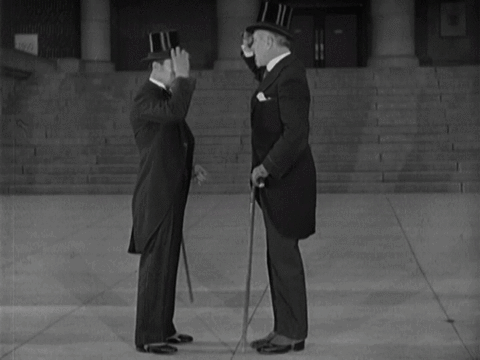 buster keaton GIF
Giphy
"I've told them thank you but not interested."
twinturboboosted
"Pretty much this for me as well, no need to get scared, but at the same time I did have one super creep, not a comfortable experience."
Empty_Jellyfish_1995
Happy Endings
"My response was, 'I'm flattered, but it's not my thing.' Guy insisted on buying me that drink anyway as an apology. Thirty years later, we're still friends. I was best man at his wedding, and now they're both like brothers to me."
ElectricTurtlez
"Wow, an 'apology' - for flattering you!? Maybe he felt that he made you uncomfortable. Sounds like a generous and humble person."
BoringBob84
"I wish men could do that when women reject them. For some reason, if a woman rejects a straight man he thinks 'being friends' is like a punishment."
Joygernaut
Aww Shucks
"My wife and I were at a gay bar with some friends and one time while alone a young man offered to buy me a drink… it was the most flattering feeling, which I of course told him as I politely declined. He must have been having a rough patch since he was very attractive and had no business hitting on a guy like me. Or maybe it was late and he was drunk."
corona-lime-us
"You could have been his type. Never know."
twinturboboosted
"Haha. Perhaps. I'll cling to the possibility. I'm just grateful my wife agreed to marry me before I discovered IPA's and how to smoke meat!!!"
corona-lime-us
Keeping it
"I had a man I thought was hitting on my girlfriend and telling us both multiple times he was into threesomes tell me in a forceful way at the end of the night was gay. I said ah, that's cool man good for you! He walked away looking kind of sad and defeated. It wasn't until the next day that we realized he was hitting on me and we all had a chuckle at my obliviousness."
Gettinrekt1
No Harm
"Well normally at first I'm polite and say no thanks in some way or straight out. If it ends there it's amusing no harm done. But just like with women if they are overly aggressive after then it's a lot different. Ashamed of how common that type of stuff is. It has nothing to do with people's sex life. People are capable of all kinds of things. We know this but seem to act like it doesn't happen."
_Dirty_Deedz_
OHHHHHH!!!!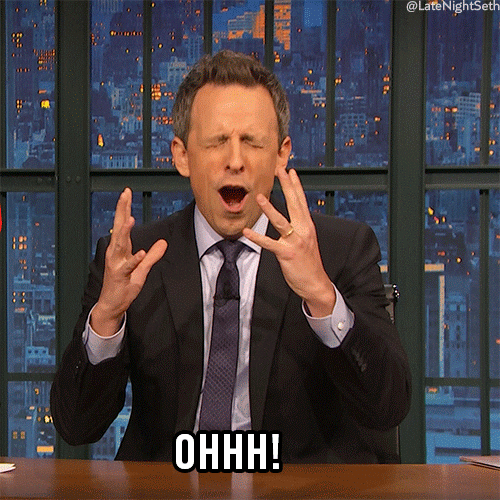 Seth Meyers Pain GIF by Late Night with Seth Meyers
Giphy
"Probably the same way as when a woman hits on me - be oblivious to it until weeks later when it suddenly dawns on me."
Eccentric_Fixation
I always hate that A-HA moment.
Like, where was my mind at in the moment.
SEE MEEE!!!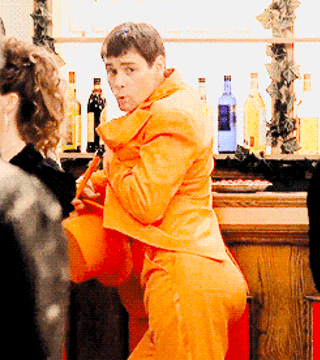 Jim Carrey Flirting GIF
Giphy
"I'm gay, my oldest friend is straight. Took him to a gay bar once. He got very offended that no one tried to hit on him."
J8766557
Why not?
"I'm a straight, bearded, short but pretty muscular guy living in (very liberal) Berlin. Apparently, that's attractive for a lot of gay men so I'm getting hit on by men pretty regularly, a lot more than by women. I usually just tell them I'm not gay and then it depends on their reaction."
"Keep talking, do more drinking, keep dancing... Why not? I've been on the opposite side after a rejection by a woman and it's nice to just keep having a good time instead of an awkward exit that you'll cringe about 10 years later randomly."
Magnetobama
Back when we danced
"Not sure how it works nowadays with apps like Grindr but in the late 90s/2000s, we had a gay club in our city (no longer exists and there's not another one unless you drive 30 min to a town over). Anyway, I was the straight friend in a group of gay guys because I loved EDM and I think by association, other gay men thought I was gay."
Always flattered, politely said no and they would turn to the next guy waiting in line for a drink and hit on them. Rinse and repeat. I think what I learned is that men regardless of sexual preference are all horny and will try again and again until they find someone down to clown."
irn
Thanks, Corey
"I was at a house party and he started hitting on me. I kind of panicked and said I was dating one of the girls at the party. Went over to her after and asked her to play along because he was hitting on me and I didn't want to start a fuss. Ended up hooking up with her later that night and 16 years later were married with 2 kids. At our wedding speech, I thanked him even though he wasn't there. Corey wherever you are, thanks bud."
reload88
Beautiful Hair
"Happened to me by a coworker. I very politely explained I wasn't gay but it never changed my opinion of him. He eventually thanked me for dealing with it the way I did and I explained it wasn't necessary to say thanks. I asked him why me though. He replied, 'You've got one hell of a head of beautiful hair!' And he was right."
Particular-Paper-558
Be Fair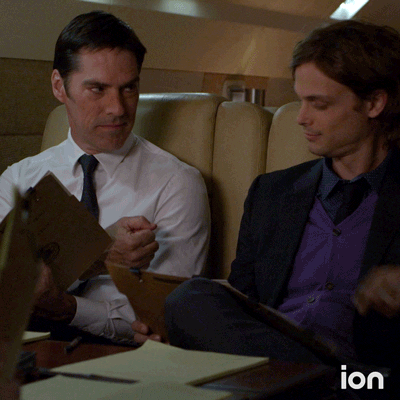 Criminal Minds Fist Bump GIF by ION
Giphy
"I flirt a little but make sure he knows I'm straight and there is no opportunity for us to be anything but friends. Gay dudes are some of the best friends a straight guy can have and I don't give a f**k what anyone thinks about that. Just don't lead them on, it's not fair to them."
somedoofyouwontlike
Well it does sound like we've come a long way.
It's nice to know.
Let's flirt.
Reddit user tjeast asked: 'What did you find out after a first date that was a deal-breaker?'
As much as we would love to be able to date one person, for that to be the right person for us, and for the two of us to get on with our life together, we all know it's going to take at least a few tries to find the perfect match.
But some of these matches make us want to throw in the towel.
You've got to listen to your gut (and your eyes) when you sense a red flag.
Redditor tjeast asked:
"What did you find out after a first date that was a deal-breaker?"
Just... A Couple... Of Red Flags
"I found out that he had restraining orders against him from not one, but two exes. He also asked if he could move in with me on the first date."
- lalalabeeee
An Ex Collector
"On the surface, he was a lawyer with an Ivy League degree. Then just one layer deep, he had six kids with five different women."
"One of his exes hated him so much that she took their kids to Germany to get away from him."
"And the kicker (yes, more than the Germany ex)? His youngest was six months old and he was sleeping on his latest ex's couch."
- Banjo-Becky
Questionable Connections
"I met up for drinks with a woman, and she started telling me about how she thought I'd get along with her brother. After a couple of drinks, we ended up at the bar where her brother worked. He's a h**l of a guy."
"We kept playing hair metal on the jukebox and drinking beers. She went from saying I would get along with her brother to I remind her of her brother. The more she drank, the more she said it."
"We ended up making out, and she started repeating the s**t about her brother while trying to get something going with me."
"I made sure she got home safe, but that s**t creeped me out so much that I never spoke to her again."
- weeew87
Secret Babies
"Prior to our first date, he said he didn't have any kids."
"While he was driving me home after our first date, he mentioned that he hated letting his baby mama use his car because she always messed with the radio stations and that it took forever to get his seat adjusted back to how he liked it."
"I was just out of high school and wasn't looking to date anyone with kids. With how disrespectful he was during our date, finding out that he had a kid was an automatic deal breaker for me."
"He then kept calling and texting me and after I blocked his number he kept creating new social media accounts to get a hold of me because he wanted to go for a second date and kept bringing up that he was making good money so I'd be an idiot to say no to him."
- 2baverage
Specific Looks Wanted
"My date kept trying to braid my hair, lol (laughing out loud). At first, it seemed weird, but not like a deal-breaker, but then he KEPT asking."
"The first time he asked, we were walking through the park, and I was telling a story, but he interrupted me, asking, 'Can I please braid your hair?'"
"I laughed, politely said no, and continued talking, but he kept interrupting, asking to braid my hair."
"I asked why, but all he said was, 'I just want to braid it,' and kept reaching for my head. I swatted his hand away a few times, and when that didn't work, I told him I was ready to go home."
"It was so creepy!"
- TheDahliaXO
Her Body, Not His Plans
"He told me that he couldn't wait to have kids with me and that he had picked out our kids' names."
"When I told him that this was our first date and that I wasn't sure about kids and that this was a super creepy thing to say to me, he insisted it was my duty as a woman and that it would make me very happy."
"Yeah, there was no second date."
- NymeriasWrath
Just Practicing for Thanksgiving!
"He was a felon. He had a really unbelievable story about being locked out of his ex's house and he broke in while JUST HAPPENING to be holding a rifle from Turkey hunting. Terrifying."
- _lmmk_
Very Different Interests
"She got off on watching the guys she was with get in fights. She gave some dude the come-f**k-me eyes and then expected me to brawl when he came up to hit on her. F**k no, girl, maybe you can catch a ride home with him."
- discussatron
No Third Wheels
"Her other guy showed up in the middle of our date. She said, 'Can I talk with him for a minute?'"
"I said, 'Sure,' and then walked out the door and never looked back."
- New2ThisThrowaway
Not a Good Morning
"She was married. We met at a bar and left together. We went and had dinner, saw a movie, and she spent the night."
"The next morning she said, 'I wonder if my husband figured out I didn't come home.'"
"Then she asked me for a ride to work, and I got a ticket because she didn't wear her seatbelt."
- PM_ME_THEM_TACOS_GURL
Totally Wrong
​"He asked me to pay for his court fees, that was my turn-off, so I wanted to leave to end the date."
"I said my goodbyes, and then he threatened to tell the whole restaurant I was having an affair and cheated on him if I left."
"I stayed in fear of embarrassment."
"Later, I excused myself to the restroom where I made my escape to the door. He saw me from the window."
"I saw him coming out, so I ran a bit, and when I looked back, he was chasing me. (I got away, but wow.)"
- Ok-Ambassador-8982
Supporting the Arts
"He was a really bad magician. He brought cards and everything, but he couldn't land a trick."
"I felt bad and took him up on a second date, but that was it."
- Durdengrl322
Financial Investments
"He lost a pile of money in crypto and NFTs. But he still tried to convince me to get my money into it."
- hanginwithyuka
"Some people cannot be saved from themselves."
- Creative_Recover
Unrealized Love
"I think she was in love with her best friend and didn't realize it."
"She told me she and her long-time best friend she called her 'wifey' lived together in a single room with the friend's baby. She said that this friend always comes first and they're inseparable. They also have gotten kicked out like three times from house to house."
"She left the date early because whoever they were renting from was threatening to kick them out."
"We never really talked again but I wanted to tell her she shouldn't be dating because she's already in a relationship."
- PupEDog
We've all heard of first date fails, terrible dates in general, and big relationship deal-breakers, but just the same, we can completely understand how these were such major deal-breakers.
From lying about their real life to trying to involve us in something we're not interested in, there are some people who are simply not meant for us because their lives are just too different from ours. And that's okay!
All of us have surprising or unusual things people do that turn us on.
These can be simple things, like washing dishes, reaching for something on a high shelf, or pouring a drink which, whether it's the person doing it or the act itself, turns out to be surprisingly sexy.
Rather more interesting, however, are the things people do that draw us to them that aren't remotely sexy at all, but in fact completely wholesome.
Even so, seeing people do these things, or behave in this manner still has the same power to make us fall completely weak at the knees and melt our hearts.
Redditor levoyageursansbagage was curious to hear all of the innocent things that people find utterly alluring, leading them to ask:
"What is the most wholesome behavior you find really attractive?"
Excitement Can Be Infectious

"When people get really excited over something they enjoy."- BoiledCabbage
"Being genuinely excited about something."
"I love me a nerd."- Howdydobe
Loving All Living Things
"It was really hot and little rain for a couple of weeks and we have backyard critters roaming around typical of the suburbs."
"So my wife puts a big Tupperware bowl of water out that she changes daily in case an animal gets thirsty."
"I was looking at it one day and a stick had fallen in the bowl so I went to remove it."
"My wife yells at me, 'No! Don't take the stick out, that's so bees can crawl out if they fall in'."
"I thought it was adorable."- yakfsh1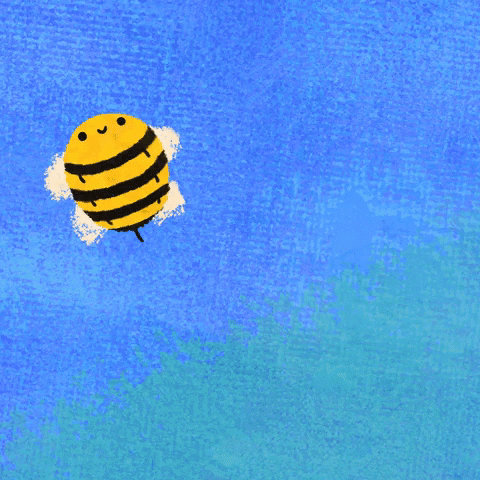 Honey Bee Loop GIF by Kev Lavery
Giphy
Truly Unforgettable
"When someone remembers a really random small detail I've only mentioned once."- Starriyer
Compassion Over Convenience
"Doing the right thing even when it's inconvenient."
"I was on a date and he took a call from a friend in crisis."
"They worked the problem out and he said 'I love you' to his friend (who said it back)."
"He explained he needed to take the call and apologized that it happened during the date."
"No apology necessary!"
"He demonstrated loyalty and vulnerability and it was incredibly sexy."
"Even better that it's just who he is; none of it was for show."- Hiberniae
"When someone helps old people."
"Maybe getting up to give their seat to them in a public bus or in general, helping them carry their heavy bags, or something."- itsMat_hi_ka
"When a person knows the right time to simply listen to someone in distress and the right time to offer advice."- Old_Army90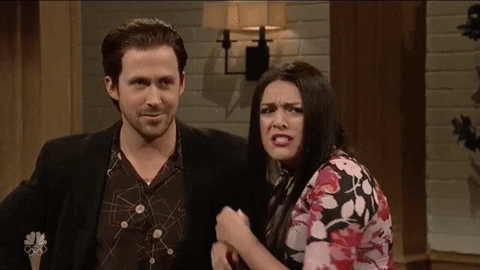 Giphy
The Greatest Love Of All...
"My husband will run around playing games with our son in the playground and will fully commit to whatever game that is.'
"There's no standing around talking to the adults, he will get fully involved in the make-believe world."

"10/10, fully present parenting."- Ambivertigo
The Gift Of Laughter

"People that make themselves crack up."
"People with their particular and weird little sense of humor that unashamedly laugh at what they think is so funny."
"Extra points if they're laughing because of a joke they're telling themselves."
"It's my favorite thing to see someone do."
"As long as the joke doesn't seriously hurt other people."
"I love good dark humor."
"If someone's genuinely trying to be hateful, it loses appeal completely."- tresjoliesuzanne
"When I'm with my wife at a restaurant and the baby in the next booth is staring at her, she will wave to the baby and make funny faces to get the kid to smile/giggle."
"That."- SadConsequence8476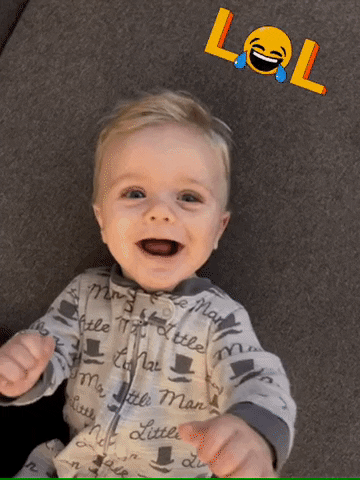 happy baby lol GIF by TheMacnabs
Giphy
Heal The World...
"I went backpacking with my boyfriend for the first time recently and I noticed that anytime we came across a little piece of trash on the trail, he would pick it up and put it in his pocket to throw away properly at the first opportunity."
"It just highlighted to me that he was conscientious and kind even when it came to things a lot of people would overlook, and I found that incredibly attractive."- snickerdoodle--
Happiness Comes In Many Forms

"Seeing a man be genuinely happy for someone else, I recently discovered this about myself."- West_Cherry3944
Literal Food For Thought
"A friend of mine has this habit of making sure that everyone around her has eaten on time."
"'A well fed tummy makes the brain think properly'."
"That's her exact words."- in_out_in_out_·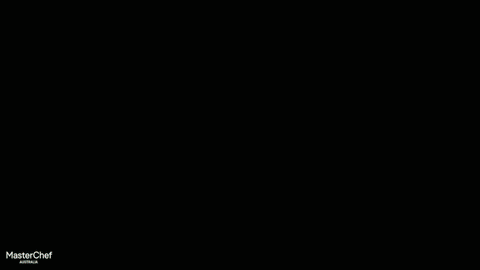 Food Cooking GIF by MasterChefAU
Giphy
No One Should Take Themselves Too Seriously
"Silliness, the sillier the hotter."- Fearless-Finish9724·
The Epitome Of Selfless

"My husband grew up extremely poor."
"Not homeless but close."
"Whenever we're out and we see someone asking for food, he will quietly walk over and take them to whatever restaurant they want."
"He will then order them whatever they want."
"When we met, he was in grad school and had no money."
"He still did this."
"It made me swoon."- curryp4n
Reading these heartwarming and touching affirmations, it does give one pause that kindness and compassion are considered so unusual.
Even so, no doubt that's what makes selfless, and kind-hearted people so attractive.
With so many couples walking up the aisle—and then sprinting to the courthouse—there's no shortage of wacky divorce stories. No one knows that better than these divorce lawyers. From hidden fortunes to stuffed animal collections, divorce lawyers have seen it all. Attorney-client privilege or not, these stories are just too insane not to share…

Human beings have five senses, sure—but we all know about the sixth sense. The one that tells us when something isn't right, even if there's no logical reason for it. Don't believe us? Well, just ask these people. They listened to that sinking feeling and ended up thanking their lucky stars that they did. From the bizarre to the disturbing, these stories gave us all the proof we needed to listen to our gut.