I love money, and I love to spend it. But I also love to be frugal and economic in my spending choices. I am always shocked to see how some people will just throw money about like it's water. (And we shouldn't be wasteful with that either!) Whether you have an abundance of it or not, you might want to rethink a couple of choices. Like ten grand for socks? Really?
Redditor u/Bxtweentheligxts wanted to hear about the most outrageous ways people throw around money by asking... What's the most overpriced item you seen someone actually buy?
In New York City there is a restaurant, I believe it's "Serendipity." It's a city must see and a lifestyle staple. They're famous for their desserts and a special hot cocoa but they also have what is said to be one of the world's "best" ice cream sundaes, that goes for a measly... $1000. Sounds like a steal. From your pocket! And anyone who buys it really should reflect on their life choices.
Chips Away...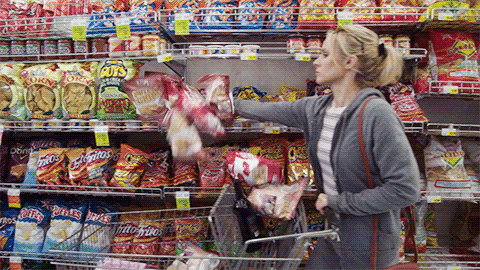 GIF by The Good Place
Giphy
I once sold a classmate a bag of chips for $20. I was working a snack sale at school where we sold cups full of chips.
We figured we could get about 20 cups for $1 each out of a bag, so we charged $20 for the bag and she actually bought it. The bag of chips itself couldn't have been worth more than maybe $3 or $4 dollars.
Gamer Way
Gencon is a big board gaming convention in Indianapolis every year. "The 4 best days in gaming!"
One of the booths sell mystery boxes. The most expensive one was like $200, so my friend bought it. It was filled with junk. A crappy Pikachu mug, a couple of anime pictures, a blanket, and a couple of other small decorative statues of characters that we didn't recognize.
Then, he had to carry that huge box all the way around the con for the next 4-5 hours until we went back to the car.
That's been 5-6 years ago and we still give him crap for that.
Speak Up
When I was in 8th grade, I needed a microphone to play with friends online and the school art show was coming up. Parents can bid on certain pieces they like but usually only the best of the best get bids. I put a crappy looking clay mug for a starting bid of $25. Turns out someone bought it... my mom did. Was nice microphone.
Pop!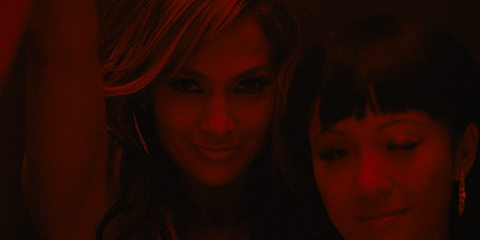 Feelin Myself Jennifer Lopez GIF by Hustlers
Giphy
A bottle of champagne at a strip club.
OMG Me Too! 
A lady in front of me in line at Kohl's once paid full price for a shirt.
Last time I bought something at Kohl's they aggressively talked me into buying it on a store credit card for 15% off which I then had to go home and cancel. Now I'm too embarrassed to go back to kohl's because I'm scared they'll just make me get another one.
Yeah see, no. All of those things can be bought on sale or at a bargain store. And champagne at a strip club? How can be just be so willing to spend? It's like an addiction. Let's continue...
You mean Diapers?
Designer underwear for toddlers, i mean really they fit them what 4 weeks? Sure they need 60 bucks a piece panties why not.
There is so much waste and overspending in the market for clothes and accessories for babies and young kids, it's crazy. I got nearly everything for my kid second-hand at a fraction of the price.
Just keep an eye on local classifieds, or family and friends with older kids. My brother has two sons that are older than my kid and my sister-in-law always wanted her kids to have "the best", so my kid has more high-quality hand-me-down clothes than he knows what to do with.
I'll Take a Bud
A $15 Coors light at a festival.
Bwahaha.
I will raise your beer at the ball game with wine at the opera.
I once ordered a glass for now and a glass at intermission with a couple of snacks.
The cashier said $15. I was a little surprised it was that low. Because I am not a fool who would let some student take the fall for an honest mistake, I asked if he was sure. Yep, completely rang it up wrong. $46 dollars later I declare that this is properly inflated prices I was expecting.
Light Catcher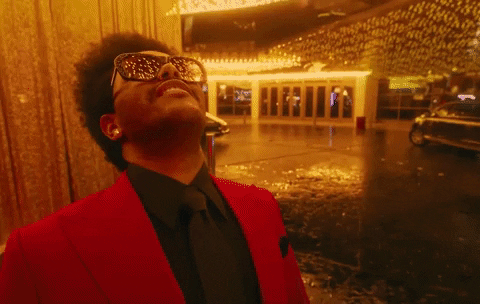 Happy Joy GIF by The Weeknd
Giphy
A $15,000 triangular crystal, "sculpture," that would capture light and cast a rainbow on the room.
For Me
My own painting.
One foot square, made in 10 minutes with a palette knife. It started as simply a place to scrape leftover paint off my knife Then I squished a couple blobs of color on it and spread it around improv style. Seriously, 10 minutes tops. When I turned it upside down, it happened to resemble an object/scene.
Apparently it really struck a nerve with someone I know, a visceral response each time he views it. I tried to gift it to him twice, but he insisted on paying $500 for it. It's the highest per-hour income, and highest priced artwork, I've ever made.
It's all so random.
Hammer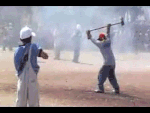 surprised hammer GIF
Giphy
In fourth grade, while visiting the local museum, my friend paid $15 for a piece of sandstone with the word "hammer" written on it in marker. It was supposed to be a Native American hammer, but of course it'd just crumble if actually hit against anything.
What have we learned? No matter how much money you have... there is always ways to have more, through thrifty deal making. So much waste on this thread. And never NEVER buy drinks at entertainment venues. Unless you're gonna skip rent that month. LOL
Want to "know" more? Never miss another big, odd, funny, or heartbreaking moment again. Sign up for the Knowable newsletter here.

Keep reading...
Show less
I understand capitalism and more often than not, I am a fan. I understand that nothing in life is free and you get what you pay for, also, everyone's time is worth something. And I fully comprehend that taxes are necessary to fund our cities and our basic ways of life. I am clear on a ton of that. However, there are just certain, basic, obvious things in life that shouldn't have a price tag. There is enough money to go around for a few free things. And I'm not alone in this opinion.
Redditor
u/starep
wanted everyone to share about what things in life should be available to all without a monetary value attached by asking...
What should be free?
Want to "know" more? Never miss another big, odd, funny, or heartbreaking moment again. Sign up for the Knowable newsletter here.

Keep reading...
Show less
As much as I'd love to sit here and paint a picture of a world populated by 100% honest people who would never take advantage of others, I simply can't do that.
The unfortunate truth is that you need to have you head on a swivel out there.
Muggings, scams, crooked cops, and exploitation of the vulnerable are happening all over the place all the time. And if you prefer to stay out of the cross-hairs, you'll need to know how to protect yourself.
Lucky for us, some Redditors offered their best tips to help prevent yourself from becoming the victim.
[deleted] asked, "What are the best 'street smart' tips you can give?"
Mugging was a popular area of commentary in the thread. There are so many minute behaviors you can incorporate into your night walk home that could really save your butt someday.
Keep Those Eyes Moving 
"Situational awareness. Look up the OODA loop and learn it. Notice who stands out, who looks out of place."
"If you get a bad feeling about a situation or person DO NOT ignore it. Know your exits. Even if you have a weapon yourself, getting out without having to fight is best."
-- TheBklynGuy
A List of Tips 
"Windows are mirrors, use them to see who's behind you. Act like you know where you're going. Swing wide around corners. Don't show off anything you're not willing to lose."
"The nicer you look, the bigger of a mark you become - look like you've got nothing and people will assume you've got nothing. Stay focused on the sound of your footsteps and you'll hear nearby footsteps too."
"I lived in an area where people get mugged regularly."
Eliminating one of Your Senses
"DO NOT WEAR HEADPHONES!!!"
"You make yourself an easy target by making it so even the most clod footed mugger can sneak up on you."
-- LinuxPariah
Be Prepared 
"Don't fumble through your pockets."
"If you think your being followed go into a store calmly and chat with the workers."
"Carry a loose dollar bill or two if your someone that likes to give money to people. Less likely to target the dude that handed a single dollar than the guy who pulled a dollar out of a wallet full of 20's"
-- Spawn95
Others offered tips regarding more communal environments than the lonely, defenseless walk home. These tips had a lot to do with nights out, bar behavior, and a general skepticism of other people's motivations.
The Bait and Switch
"Be weary of women who approach you at a bar and immediately try and get you to go to another bar."
"Those people are called 'pullers' and they are paid to do it."
All About Context 
"Surround yourself with people who make you feel safe. There's a difference between feeling comfortable and feeling safe. You could be comfortable with strangers— maybe you just met them and they're nice."
"You might not be safe around those people, i.e. would those people help you if someone had a gun to your head, or run for their own safety? Find the people who you know would take a punch to keep you safe."
You Know 
"Trust your gut. Your subconscious can notice details your conscious mind doesn't."
"Don't be afraid of making a scene to keep yourself safe."
-- Choko_Emiko
Finally, some imparted wisdom that might be helpful if you find yourself brushing against law and order. The overarching theme? Don't shoot yourself in the foot.
Pipe Down 
"If you get arrested, shut the fu** up. Ask for a lawyer and then shut the fu** up. And when a lawyer shows up, shut the fu** up." -- inkseep1
"Listen to this guy here, he knows what he's doin." -- IAMAZNGI
Keep It Cool 
"Cops will take the side of anyone that speaks calmly every time no matter the circumstances." -- NicNac_PattyMac
"Yes, officer. You see.. I am quite aware there is blood all over me and a knife in my hand. It may look like I murdered this young gentleman and my wife sleeping in our bed, but on the contrary, I very much just arrived to find them butchered by some stranger...it is quite the pickle we are in, but I assure you that I had nothing to do with this" -- seuche23
Don't Stack 
"Never break two laws at the same time."
"If you got illegal stuff on you in the car, don't speed. And so on."
Hopefully you'll note these tips--if you haven't already--and someday prevent a true calamity from ever striking.
Want to "know" more? Never miss another big, odd, funny, or heartbreaking moment again. Sign up for the Knowable newsletter here.
There are few things more satisfying than a crisp $20 bill. Well, maybe a crisp $100 bill.
But twenty big ones can get you pretty far nonetheless.
Whether it's tucked firmly in a birthday card, passing from hand to hand after a knee-jerk sports bet, or going toward a useful tool, the old twenty dollar bill has been used for countless purposes.
A recent Reddit thread asked folks to share their best uses of that timeless institution.
theotherhalfof2 asked, "What's the best $20 you ever spent?"
So next time you have a single $20 left in your wallet, maybe take a moment to think about using that thing intentionally. You never know what memorable moment might come of it.
Want to "know" more? Never miss another big, odd, funny, or heartbreaking moment again. Sign up for the Knowable newsletter here.
Keep reading...
Show less
I have to admit. I was not fond of being poor. I was ten when I realized my family had some financial issues. My mother sat me down to explain that she needed to go to the food drive to get somethings. It had been a hard year and she wanted me to be prepared in case someone we knew saw us. It was heartbreaking.
My mother has always been a hard worker and she hates asking for help. So that's why it infuriates me when people try to say that being poor is just a mentality and the poor should just try not to be poor. My mother did make it out of several financial holes but it was always an uphill battle, because the truth is... being poor only makes you more poor. The system is designed that way.
Redditor u/26point2PipeDream wanted everyone to start realizing that the game is rigged, often by the system keeping the poor, poor. They asked everyone to explain by inquiring... In what way is it expensive to be poor?
Want to "know" more? Never miss another big, odd, funny, or heartbreaking moment again. Sign up for the Knowable newsletter here.
Keep reading...
Show less