"Reddit user Hackedfaith asked: 'What is the worst lie you caught your parents telling?'"
Parents lie.
But the older we get, the more we realize parents are not just humans telling little white lies.
They can be villains with malicious intent.
Catching a parent in a lie can be soul-crushing.
But it's a part of growing up.
Hopefully we learn how to be better.
Redditor Hackedfaith wanted to hear about the times people realized their parents were hard-fibbing, so they asked:
"What is the worst lie you caught your parents telling?"
My mom told me anything in life was possible.
And cheaters never win.
Yeah sure. Sell me an igloo an Iceland too.
​Expelled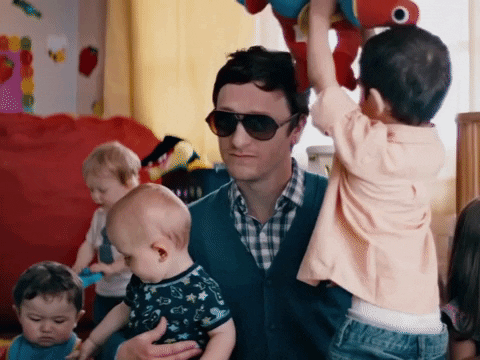 Andy Samberg Ugh GIF by The Lonely Island
Giphy
"My Dad used to tell me that he learned all of his cool tricks and skills in 'Daddy School.' I'm now 28, married and still have not been enrolled."
AdLive7065
Thief
"That the 2K I earned at my summer job would be safe in my mom's savings account until I wanted to withdraw it later. Never saw that money again."
drillgorg
"I lost money to my mom too. I was a kid, told her I had $50 in change (I don't know where it all came from), and she said I didn't. She counted it and it was gone."
"She stole a good deal of my babysitting money. Hundreds of dollars. She filed my first tax return (without telling me) and kept whatever money I would have got. She told me that the fee to get it done was about as much as I would have gotten back."
Sarhii
A Second Family
"That my mother was schizophrenic. I was 15 and knew she had been battling depression for years. Schizophrenia runs in our family and as an angsty teenager, it was very easy for me to believe... She was completely convinced that my father had a secret second family. She was diagnosed and medicated for years. He did have a second family."
Thationdeas76
"He did have a second family??? That had to have been devastating. 'Just because you're paranoid, doesn't mean they aren't after you.'"
TwoLittleNeedleMarks
2008
"That they couldn't afford to pay for college. So I took a job during the day and paid my way through night and weekend school. Turns out I had a decent trust fund from my grandfather. I could have graduated and started working for a higher wage 4 years earlier. I tell myself that graduating in 2008 wouldn't have been a good idea anyway."
RandomRavenclaw87
Weekends Only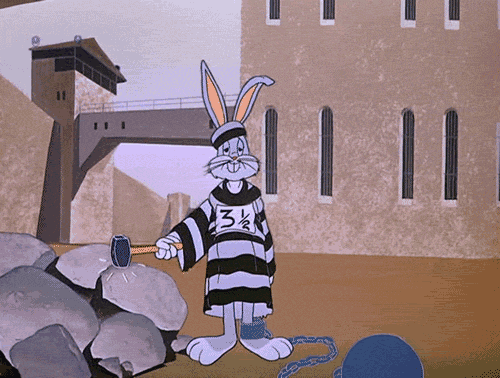 Looney Tunes Rabbit GIF
Giphy
"Up until I was 8 years old, they told me that daddy was away at college. We would go see him on weekends. Found out later that he was in prison. I wondered why we could only talk to him behind glass on a telephone."
hhairy
The truth about parents can often to difficult to accept.
That's why there is therapy.
Scandal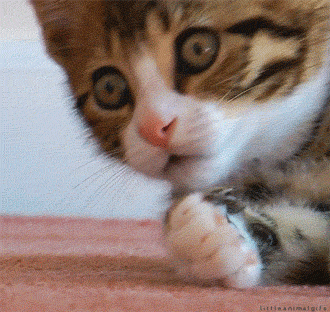 Shocked Oh No GIF by Yêu Lu
Giphy
"Found out when I was 25 I have a sister one year older than me that they gave up for adoption, I'm 37 and have been searching for her for the past 10 years."
Even_Future2580
'Mom! Mom!'
"One night I went downstairs to ask my mother something. My dad was a light sleeper and would get really pissed if anyone woke him up, so I whispered, 'Mom! Mom!' All of a sudden my dad sat up and yelled at me to get lost. They told me I should never sneak up on them because they had a gun and my dad thought I was an intruder and almost shot me."
"They scared the bejeezus out of me. Sometimes when I tried to get to sleep I'd remember how my dad almost shot me. For years. Even after I moved out. Decades later, I mentioned it to my mom. She started laughing and told me they were having sex. There was no gun."
Sapphyrre
Internal Affairs
"My dad went into the ER with stroke-like symptoms. He ended up having a severe brain bleed that required immediate and major surgery. While he was laying in the ICU, my mother, who opened their computer to get insurance info, found messages on his linked-in page, that he'd left open earlier that morning before I took him to the ER, from a woman he was engaged to in college. They had been having an affair for over a year."
ParanrmlGrl
Still Works
"They told me if I was lying there would be bubbles on my tongue. So when they asked me something and they thought I was lying they'd tell me to stick out my tongue. If I knew I was telling the truth, I'd open my mouth confidently and show off my bubble-free tongue. If I was lying, I'd try to scrape the bubbles off with my teeth. I now use it on my son. Still works."
Obst1994
Tilly
"When I was 4 We had a dog called Tilly, my mom said that she gave her away to a boy who couldn't speak and she died while saving him from drowning in a river Years later when I was around 13, my mom was on the phone with her friends and they were talking about their pets that passed away, turns out that tilly died because my mom was drunk and let her out of the house, she ended up getting hit by a car."
Yogurt2022
Bad Bunny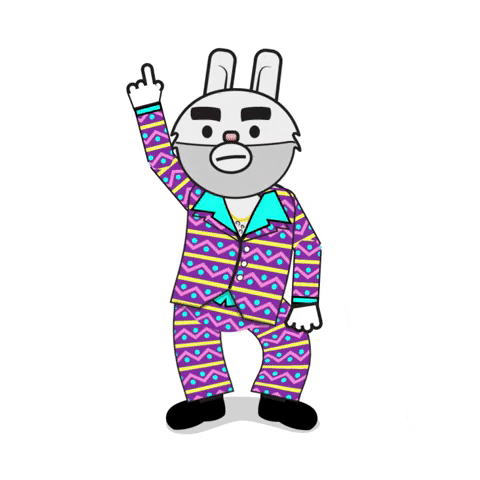 Easter Bunny Dance GIF by SportsManias
Giphy
"When my sibling and I were young, we were tossing toys around that the Easter Bunny had left for us. My mom started yelling at us, 'I did not buy those for you to treat them like that.'"
ExMoIsMyPersonality
Easter Bunny, Santa Claus, Tooth Fairy... the lies are enormous.
Reddit user lugulaga asked: 'What is your most expensive mistake?'
When COVID first got bad, and my job became WFH, I didn't know the extent of it and thought we'd only be out for a few weeks, so even though I moved home because there were fewer cases in my hometown, I didn't give up my apartment, thinking I'd be back soon.
At the same time, I decided to go back to school, so I was paying both tuition and rent for a place I wasn't living in. It took about six months for me to realize COVID wasn't short-lived, and I let my apartment go. I wish I had known that before.
It definitely could've been worse, but I still did lose a lot of money for no reason.
To date, this is the most expensive mistake I have ever made, and hopefully, it always will be.
Redditors are no stranger to expensive mistakes, and they are ready to share their own.
It all started when Redditor lugulaga asked:
"What is your most expensive mistake?"
Locked Out
"I moved in with the wrong people and lost 95% of my posessions. It's a long f**ked up story but basically they changed the locks while I was at work and I couldn't get to anything that proved I lived there and then they moved everything in a day with a moving service. I can't even track them down because they were using false names and were apparently subletting instead of owning and they used false names when they rented the property. It was the most f**ked I've ever been in my life."
"I haven't found hide nor hair of them since...I suspect they hauled off across the country..."
– nmeofst8
Buy For The Future
"Not buying a house when I was in the 3rd grade."
– LittleAmiDrummer
"Same. I saved my money for Ninja Turtles and Transformers. I should have be looking at the big picture."
– Smooth_Riker
"No joke, I had passed on buying a house a $45k because I thought "It will be fine I'll buy a house later." The same house is worth $200k+ now. It would be paid off by now if I had just gone through with it 😭"
– Looptydude
Didn't Last
"Selling my condo 8 years ago to move in with my now ex gf."
– Schumi_jr05
"I hear ya on that one"
– Ari2079
​Unnecessary?
"Student loans"
– skinnipig
"This is it. I, among many I'm guessing, got my job without the need of my degree. It might've helped. But it didn't help worth the amount of debt I'm in."
– CDawgbmmrgr2
"I was working for over 15 years in ten different jobs before an employer went and verified my degree."
– IrateGuy
Hurricane Wife
"Marrying my wife."
"She's like tropical storm - came wild and wet, and when she left, she took the house and the car."
"I wish that was a joke, but wasn't."
– spenalzo666
"Same here. My ex was horrible with finances, ended up being in 5-digit credit card debt, filed for bankruptcy, etc.. She almost had her car repossessed after she spent $2,000 to get it fixed and had two payments left on it (seriously???)."
"After the divorce, I ended up with about 1/4 of my 401K, I (voluntarily) gave up the house (I was moving back home anyway). She continued to rack up charges on my credit card (it had a low limit anyway) even though she was no longer authorized."
"Luckily, here I am 10 years later and much better off financially."
– draggar
Throwing Away Money
"In 2009 (or so, can't remember the date, but sometime between 2008-2011) my buddy got really into Bitcoin."
"It was back when bitcoin cost like, $5 per coin."
"I didn't understand it, I still don't really understand it. But back then, I had no desire to learn about this thing that seemed like a fad/scam."
"He did, however, convince me to invest, if only to shut him up."
"So I threw $50 his way and told him to get me 9-10, and he set me up with the bitcoins, and put them on a USB for me. Which, again, is another thing I didn't really understand or care about."
"So I tossed that usb in a box and didn't give a sh*t about it."
"When I later moved, I was packing things, and came across the usb I had labeled with something stupid. I still didn't care about bitcoin, and offered it to the guys I was living with."
"I remember one of them saying "dude, are you sure, bitcoin is at 10$.""
"I truly didn't care enough to learn about bitcoin, or even what to do with the usb to get the bitcoins off of it (or whatever you do with it) to bother figuring out how to recoup my $50 so I shrugged, tossed it at him, and moved out."
"Queue... the years that followed when I learned that my apathy and laziness had me give away what could have been today, something like $350,000cad, or closer to $850,000 at it's peak."
"So, yeah."
"My biggest financial mistake was giving away that $50. Could have really used that $50 over the years."
– Clay_Puppington
Lost Keys
"I was a head housekeeper at a small but very popular niche hotel. And expensive. I lost the master set of keys that could access every room in the place. My boss was on a 2 week trip in Africa and couldn't be reached. I had to use the company card to get a locksmith to replace all the locks on the doors quickly, because at that point, I didn't know if the keys had been swiped or if I had left them somewhere by accident..can't really f**k around with that though. I'm not gonna be responsible for someone getting murdered because I was too cheap to fix my mistake. It cost a ton of money. Boss was irate, but didn't fire me."
"Two days later I cleaned out my purse to switch it. Found the keys had slipped into a hole I didn't know was there in the liner.... never told a f**kin soul till just now."
– Friendly_Afternoon19
That Company Sure Grew
"I'm in Finance. I bought 100 shares of a little company because it pissed me off that Blockbuster charged me $88 in late fees. With this I could watch them whenever I wanted for a flat fee each month and as a bonus, they actually mailed the DVD's to you in the mail...you didn't have to drive to town and go inside and rent them. I thought it was a cool idea. We didn't really have much money back then so when we budgeted poorly I sold them for a $2000 profit. Was kinda happy about too lol."
"Damn, Netflix....I sure could use that $700,000 I missed out on 🥲"
– Dad_Is_Mad
We'll Make You A Star!
"I don't know if this is still a thing, but back when I was a kid, there were these "talent agents" that would "hire you" because you had the looks/talent to be a star. This was just a scam for you to pay them a bunch of money ( i think it ended up costing my parents around a grand) for acting classes that weren't real classes and other random fees."
– Crazy_Stable1731
"I knew someone that did this. I was there when someone said, "if they think your kid is so talented why arent they paying you?""
"Obviously real celebrities need to have an agent, and pay them, but the look on the woman's face when that was asked was pretty telling that she hadn't realized she was being conned."
– PumpkinPieIsGreat
"I would have these people walk up to me and hand me a card literally every time I went to Astroworld when I was a teenager. In my head I was always like "sweet! Easy gig, free money!" But my dad always shot it down and said it was all just a scam and wouldn't let me pursue it. Stupid parents always being right..."
– SweetCosmicPope
Time To Move To Canada
"As a newly wed, my wife felt very strongly that we get adequate health insurance. We had some from my work but it wasn't enough. We got a $4k check for a tax return and started shopping.. we found an agent, asked for a good year policy and paid him $4k. We paid for a year in full."
"The moment the check clears, the new policy sends us a letter saying that everything we thought we were paying for was no longer covered because we had another (primary) policy and would only cover certain events when my other crappy policy reached the out-of-pocket maximum of like $10k.. I paid $4k extra and still didn't have affordable access to regular Dr visits or preventive care."
"This was American Family Insurance. Absolute scam artists."
– Firebolt164
Pretty Packaging
"Renovating my house before selling it. In the end, the renovations didn't increase the selling price a bit. Now the new owners have an amazing house and I don't have the money I was going to use to renovate my own."
"Renovate a house for yourself, not someone else."
– capilot
That Tracks
"I don't feel comfortable telling you the names of my kids"
– flaming_poop_chute
Yeah, there are few things less expensive than a child. Luckily, they're also a blessing, so it should even out!
No two people have the same relationship with money.
There are those who grew up learning the true value of money, saving every penny whenever possible, and spending as little as they possibly can and need to.
Then there are those who see money as no object and spend large amounts without a second thought... even if they aren't nearly as good at making money as they are at spending it.
As a result, these people often find themselves looking back at some past, ill-thought financial decisions with nothing but regret, wishing they listened to the warnings of their concerned friends and family members.
Redditor BasalTripod9684 was eager to hear the most ill-advised financial decisions the Reddit community ever witnessed someone else do, leading them to ask:
"What's the worst financial decision you've seen someone make?"
Did The Wedding Even Happen?
"I knew someone who got a loan for their wedding, but decided to blow it all at a casino."
"Now they have a loan for 20k to pay off and nothing to show for it."- armbar222
Has He Ever Head Of Brita?
"A friend of mine who is very bad with money and his girlfriend bought some sort of water filtration system from a door to door salesman."
"He has to pay something like $300/month for this filtration system."
"He was all stoked because it came with a free set of pots and pans."
'Fast forward a year and his girlfriend has broken up with him, moved out of the house, and he's had to sell his home because he can't afford to live there."
"The water filtration system is now sitting in a storage unit where he still pays $300/month for it because he's on a 2 or 3 year contract (sorry the details are fuzzy)."

"We have great water quality in my area."- Anin1987
Overtime and Salary Are Two Different Things...
"A coworker I used to have worked every second of overtime he could for several years to save up for a house."
"When he applied for the house loan, he based his mortgage payment on all of the overtime he had been working."
"I tried to tell him that wasn't a good idea but he didn't want to hear it."
"He ended up divorced a few years later because his wife got tired of him always working."- rubysundance
No One Is Invincible, Even The Yankees...
"A guy in my fraternity got 30k for an undisclosed reason, I'm guessing a family death or something and he bet it all on the Yankees winning one game."
"They lost."- bulbipicg
Collecting Dust, Right Next To Their Pogs and Tamagotchis...
"A dude who owned a small convenience store in our town spent like $20,000 on fidget spinners."
"He was posting for like a year begging people to buy them as he would lose his business and his marriage was falling apart due to it."- Solid_Internal_9079
Kind Of Amazing This Loan Was Approved...
"My supervisor took out a loan against their 401k to pay their rent because 'their credit cards were maxed'."
"Two weeks later, they bought a brand new 60k Lincoln with basically nothing down because 'her daughter just had a baby and I need a bigger car for that'."- ErraticA09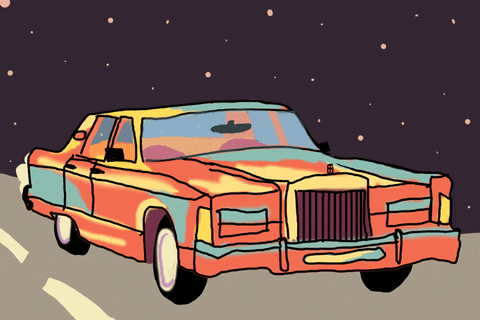 GIF by Matea Radic
Giphy
Jealousy Isn't A Good Color On Anyone...
"My maternal grandmother bought an 8-plex to avoid capital gains when she sold her large house."
"The apartment complex was in the red and needed a lot of repairs."
"She hired my father to do them and be on-site manager."
"The place started making money."
"My mom (divorced from my dad) was mad that my grandma bought it in the first place, then hired my dad, then was proved wrong because it was making money."
"My grandma was in her 90s and my mom pressured her for years so my grandma finally sold it."
"That place is in a high market area and is now worth millions."
"My mom made a poor financial decision based on petty spite."- Sensitive-Umpire2375
Shopaholics Are Real...
"Ran up credit card debt requiring bankruptcy."
"Once they were able to build credit again (7 years later) they proceeded to run up a massive amount of debt again, but couldn't go bankrupt again, so they used 'debt consolidation'."
"The debt didn't come from sudden expenses."
"They just needed to buy things to feel better."- Left-Star2240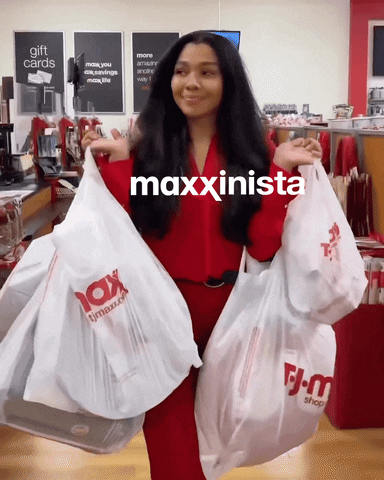 Fashion Shopping GIF by T.J.Maxx
Giphy
Those Who Keep Running Eventually Get Caught...

"Put everything in his gf's name to hide assets as he owed the IRS, the gf sold his business, cashed out his accounts and ran."- RavenBear2005·
One Can Only Hope He Was Happy...
"Had a co-worker with 5 kids who could all go to USC for free once he has worked there for 15 years (even if he quit)."
"He quit at 14.5 years for a job that barely paid more than he made at USC."
"Cost all 5 kids a free education at a top school since he couldn't wait 6 more months."- theangryburrito
Never Buy Something On Blind Faith...

"My brother's ex fell for a Craig's list scam."
"She found a motorcycle and the guy 'needed money up front to pay bills' before she even saw it."
"We told her don't do it, it's a scam."
"She said she already sent $1000."
"Of course, he was never available to show her the bike and we found out from my brother after they broke up she actually continued sending him money in hopes of getting the motorcycle."
"I think she was out $3,000 by the end."- XCCO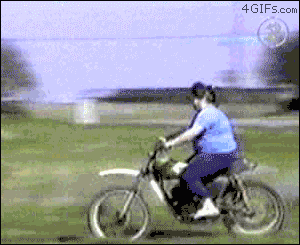 crash fail GIF
Giphy
We All Have Our Collections...
"My coworker has 25k in anime figurines."
"He is in mega debt right now."- tankurd
Where To Even Begin?

"My former sister-in-law had a thriving medical practice."
"She got so stressed that she joined the Scientologists and started taking their classes."
"She opened up five-six credit cards without telling my brother, maxed the cards out with hundreds of thousands in cash withdrawals, and gave it to that cult."- AnybodySeeMyKeys
Priorities People!

"My friend bought a used Hellcat Challenger yesterday at 10.5% APR and $380/mo insurance."

"He lives in my other friend's spare room."- chriss1111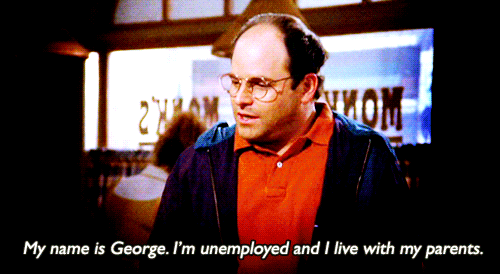 george costanza ladies GIF
Giphy
Have They Ever Heard Of Leftovers?
"My roommate buys doordash almost every day."
"They'll maybe cook for themselves once or twice a week but other than that they order food in 5-6 times a week."
"I know how much they make and I have not a clue how they can afford that."- TeHNyboR
It's no lie that life is much easier when you don't have to worry about money.
That being said, it's also possible not to worry about money while still being careful with it.
As one can worry about money a little less when you know you have money to worry about.
How is it possible that certain people keep their jobs?
That is a question I have long been dying to answer.
Sometimes it feels like some folks get a pass just because they have a good smile.
Or because they know how to have a few wild nights with the higher-ups.
And then the higher-ups wonder why things are a mess!
Granted, employees need protection.
Too many people have been fired for petty, ridiculous reasons.
But some people have literally burned down the building and only walked away with a slap on the wrist.
Redditor Virtual-Bunch-9131 wanted to hear about the times we all thought someone would get fired but then didn't, so they asked:
"What is the most fireable thing you have seen someone do at work that didn't get them fired?"
I've been left gobsmacked by the things I've seen co-workers get away with.
Whoops!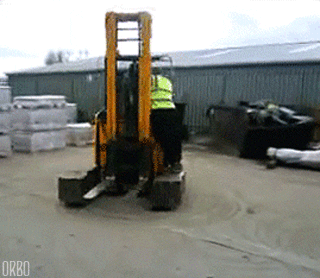 truck forklift GIF
Giphy
"He hit the OSHA inspector with a forklift."
ScarnAndMacklinFBI
"I'm sorry I laughed out loud at this."
solojones1138
"Work drunk. This was in car sales. The dude showed up drunk or heavy hangover constantly. But he sold a lot of cars, somehow, so they didn't care."
MurtZero1134
"I did this for six months. Couldn't even remember half the people I sold to but my numbers were great. Eventually, I got sent home for two weeks and told that they'd have to fire me if I drank on the job because the liability was too high. Sadly my sales dropped by about 25% selling sober."
proleterising
Info Drop
"Accidentally send out the entire company's (3,000+ employees) headcount to the company distro. The file contained everyone's salary, birthday, government numbers, etc."
Yead1971
"Ohh this reminds me of when the registrar for my graduate program accidentally sent out an Excel doc with ALL info about the students in the program. They're GPAs, GRE scores, recruitment priority, disability status, affirmative action status, various notes about them, and a bunch of other stuff."
marmosetohmarmoset
"My boss did this once, on purpose to about 15 folks. He emailed different versions of an unlocked Excel file that had everyone else's information hidden. Right click, unhide, boom, had everyone's salary. Lol. The sad thing is that I was probably the only one that noticed."
jonjon737
Let's Pretend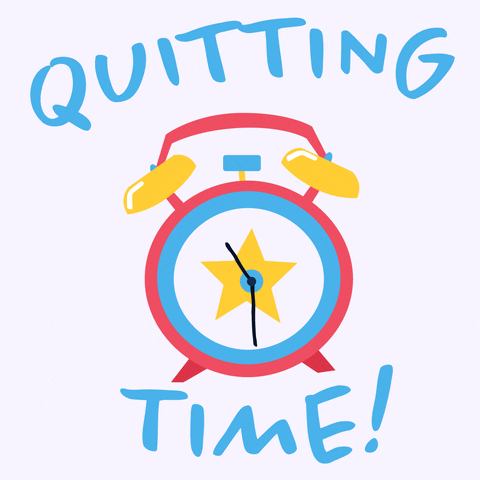 Working Work From Home GIF by Bare Tree Media
Giphy
"The supervisor freaked the f**k out on the sales guy and just clocked out. It was a super busy shipping day and he was just done. He got to the end of the driveway and turned around and clocked back in and they just acted like he didn't tell them to f**k off lol."
GuySaysStuff
I love when supervisor's freak out.
They reap what they sow.
Peace Out
When I worked retail, I once challenged a customer to step outside and fight. The customer - I'll never forget this - said, 'Dude, you're at work,' and walked out, shaking his head. Sometimes the customer is right!"
Brand_Ex2001
"My brother did this to a customer who was verbally berating him. The moment the customer realize this staff member didn't value their minimum wage job nor was gonna let some idiot insult him, made the decision to calm down and apologize."
sketchysketchist
Just a Joke
"It was me, but I faked a coworker's death by putting a makeshift memorial up in his assigned parking spot on April 1st. It had his picture, flowers, a handful of candles, the whole deal. The head of HR was not amused. Everyone else loved it, though. To make matters worse, this was during peak covid. I had just returned from a small vacation and had no idea my friend I did this to had been out for 3 days due to suspected Covid."
dlebs83
It's a Boy
"In a hospital, the person went out to get a patient and called out in the waiting room, 'Where's my little (insert name of disease the infant had) baby?' Basically just told all the people in the room what disease the baby had and the mother's jaw dropped and was furious. Nothing happened. She ended up quitting on her own 3-4 years later."
Candersx
"They're incredibly lucky. My roommate in college was nearly kicked out of nursing school because after a birth she told the grandparents sitting in the lobby, 'It's a boy' for others around to hear. She was a stand-up, grade-A student with no issues in school aside from this. HIPPA violations are some serious stuff."
curious_24
Excess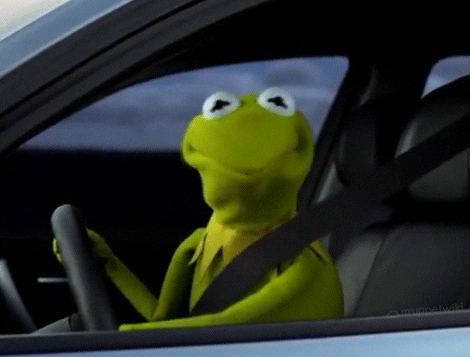 Kermit The Frog Reaction GIF by Muppet Wiki
Giphy
"Watched a coworker rent an entire big box retail store parking lot to a BMW dealership for cash on the side so they could park excess inventory. Corporate didn't know. He pocketed all the money."
OopsNiceTry
People can really be brazen.
How do you NOT get fired for theft? LOL.
Seeing people has become a real issue for many.
And by seeing, I mean like actually, physically seeing other humans.
That is why working from home and limited human contact altogether has become so popular.
We were heading that way already but the pandemic has only intensified the need.
So how do we work and make money without dealing with people?
There are ways to do it, lucrative ways even.
We just have to research and see what's out there.
Redditor YellowJellyCube wanted to hear about the jobs we can all do where the pay is good and the solitude is preferred, so they asked:
"What is the highest paying job that requires little to no interaction with other people?"
I write from home.
I avoid people constantly.
It certainly works for me.
Good Company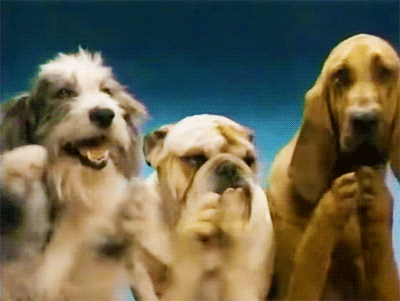 Well Done Applause GIF by MOODMAN
Giphy
"I'm a data analyst, I talk to my dog more than people most weeks."
random-bot-2
"Sounds like you have good company."
PA_Dietitian
Heavy Objects
"Crane operator. Quarter mill a year to sit by yourself all day, with occasional requests to relocate heavy objects at or near the Earth's surface. But mostly, you sit and contemplate the view from up there."
pullin2
"Guy I used to work with was a retired crane operator. He drove a forklift at a manufacturing facility and all his money went to pay for his grandkid's college. Nicest guy on earth, and just loved every day."
"When he signed his name in the Union book to retire he was the most qualified crane operator IN THE WORLD. His last job was installing new HVAC units on the Empire State Building. The dude was making $500+/hr. 12hr days. 7 days per week (when on a site). That's over $50k per week. He said it was all waiting and about 2-3 hours of work. Read tons of books. Sat alone all day."
Sometimes_Stutters
"Patent Examiner here. I go days without speaking to someone. And then it's usually only a 30min phone call."
AddendumDifferent719
"Hey, as a patent holder, I've interacted with you guys via my attorney. It's a really strange thing to stretch a debate about a couple of words in a claim over a few weeks but I respect what you do."
porcelainvacation
Pipelines
"My friend makes good money testing pressure for oil pipelines in Alberta. Every morning he gets an email with where to go and run the test. He drives 2-6 hrs each way and plugs a machine on his pickup for a couple of hours, then sends the readings and drives home."
jimbosdayoff
Graveyard Shift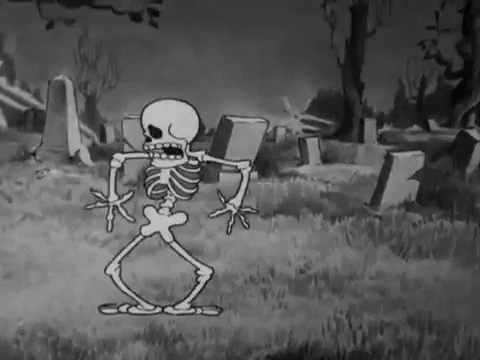 Halloween Skeleton GIF by Squirrel Monkey
Giphy
"Graveyard security guard, on the graveyard shift."
Borykua
"They get to talk to lots of people they're just all dead."
LF_redit
Why work in a graveyard?
At night?
Those are people who don't fear nightmares.
Road Rules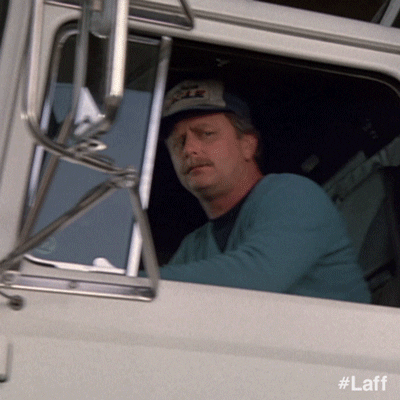 Double Take What GIF by Laff
Giphy
"Over the road truck driver can pay OK and is good for anti-social folk who want to avoid human contact most of the time."
woolash
"I've considered this option many times. Unfortunately, I have a low tolerance for stupid drivers."
Think_Profit4911
It Was Great
"My last job. Data Entry for a private aviation company. I worked in the basement with no windows. Typing. There was no need to talk to anybody. It was the worst, or so I thought at the time."
Squidstir
"I did a job like that. My dad worked for a company that supplied pipes and valves to oil refineries. When they switch a valve out, they had to record it on a paper form. Then someone had to take the papers and input them into Excel or something like that."
"So I used to get hired during my summer break to come in, sit in an empty office and input serial numbers and other info into an Excel spreadsheet. Was so incredibly boring, but I'd just listen to my headphones. It was great. I was also a night janitor at my college, so I'd work in the middle of the night and never had to talk to anyone. Glorious. Now I'm an elementary school teacher and I talk to people for 8 hours a day."
LittleWhiteBoots
3rd Shift
"Aerospace machine operator 3rd shift I see my boss on the last day of the month to discuss what work needs to be done for the following month. I don't have anyone else that works in my little closed-off department room on my shift. I only see people when I come in as they're leaving. I started the job 11 years ago at $57/hr I've moved up into a more serious department here and now I'm making $98.01/hr and there's double time for overtime on Sundays."
tatted_gamer_666
From Home
"I used to know a guy who worked for a hedge fund. His job was to review all the accounting laws and make sure the firm was complying with them, as the laws are constantly changing. Pretty sure he made mid-6-figures and didn't have to interact much except for normal office chit-chat. These days you could probably work from home."
PMMeUrHopesNDreams
Back to Woof
"A friend of mine is a full-time dog walker. Been doing it for so long that he has keys to the apartments of people too busy to walk their dogs. Aside from the occasional hello, he mostly talks to dogs and makes close to 80k."
beardcloset
I love dogs.
But dog walking is a lot.
The rest of this list I may try.
Do you have any positions to add to the list? Let us know in the comments below.