Though they might not always be easy to notice, being single has numerous advantages.
Primarily, that you are never beholden to anyone, and can live your life exactly as you so choose.
Of course, for some people, there is the cold comfort that being single means that you are out of a bad relationship.
However difficult ending that relationship may have been, returning to single life afterwards also allows you to re-evaluate what you want, or even what you deserve, in a partner.
Giving you the foundation to avoid some past mistakes.
---
Redditor Mega-Pimp was curious to hear from recently, or not-so recently, single folk the type of person they now know to avoid when searching for a partner, leading them to ask:
"What's one 'type' you'll never date again?"
Bring Me Up, Don't Take Me Down

"The type that makes you feel really bad about yourself."- Claralaraa
People Afraid Of Monogamy

"The type with a partner they didn't tell me about."- 69MILFdudes
People Who Refuse To Be Wrong!
"Those that invalidate your feelings and are never in the wrong, no matter what."- False_Stuff835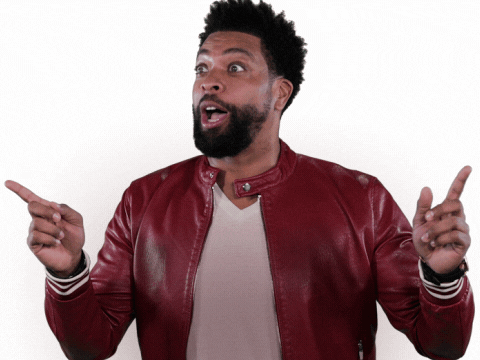 Im Right Told You So GIF by DeRay Davis
Giphy
What Are They Hoping To Accomplish?
"I also will not date girls who try to make me jealous."- funck93
But Enough About Me, What Do You Think About Me!
"One sided and pretty surface level conversation type."
"Never again."- WorkingFI
No One Likes A Know It All
"The 'smartest guy in the room' guy."
"He was a know it all and no one could tell him any different."
"It was insufferable."- Mean_Parsnip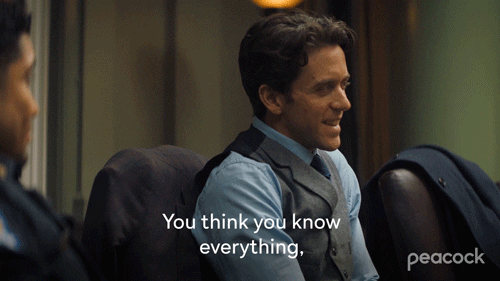 Know It All Adventure GIF by PeacockTV
Giphy
Talking To Everyone But Me

"Always-on-the-phone-type."- Pattt2602
Everyone Needs A Little Personal Space
"Clingy girls."
"Like for real she made me sit on calls with her for 5 hours at a time and she barely said sh*t."
"I wasn't allowed to hang up or she'd have a f*cking tantrum, and there's some extra things im not going to say here."- LoginPuppy
Always Be Your True Self
"Closeted."
"I don't want to be anyone's dirty little secret."- SallyHeap
People Who Refuse Help.
"Someone who seems like a victim in life."
"I wanted so badly to help my ex out."
"To get her out of her sh*tty living situation."
"Help her get her finances and medical needs in order."
"I really stuck my neck out."
"Gave it 150%."
"Exhausted myself regularly just so I could help her out."
"I just wanted to see her quality of life improve."
"I just wanted her to feel like life was going ok."
"It was never enough."
"Eventually she moved in with me, and spent almost a year doing nothing but playing PS4, eating, and sleeping."
"Didn't even start looking for a job."
"Eventually I ended it, and a few months later she moved back to her mom's place."
"The day after, I woke up to literally hundreds of messages from her begging me to take her back."
"Saying that she'll change."
"She'll do anything."
"She had forgotten how much worse her life was."
"I try to stay friends with her, but she's taken to making herself the victim in our relationship since we broke up."
"Maybe I wasn't perfect, I can admit that."
"But I willingly went to hell and back on multiple occasions just to try and make her smile."
"It crushes me that after everything, she trivializes everything I put into the relationship."
"This post was longer than I thought, but writing this out was therapeutic."- SinisterPixel
It's easy for people who have been single for a long time to run into the arms of the first person they can.
Though before doing so, it's always good to reflect on any past relationships and why they didn't work out.
Because when push comes to shove, being single is infinitely better than being in a relationship with someone who doesn't make you completely happy.