Reasons to be single #1... you avoid monkeypox, apparently.
#2... all your money is yours. And Uncle Sam's.
#3... more room in bed.
#4... the list is endless.

Not to be down on love, love is great.
But love doesn't have to be the full journey.
Redditor Inspire3110 wanted to share all the best reasons to not partner up.
"What's a benefit of being single?"
I'm single. I think I want to mingle. Convince me otherwise.
Just Me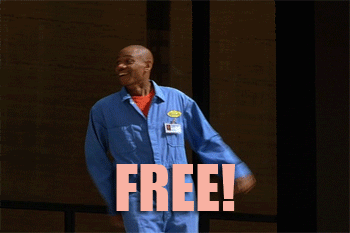 Dave Chappelle Freedom GIF
Giphy
"You only have to worry about yourself."
clayur
"I just started a casual relationship after about a year and a half of being single. Even though that previous one lasted 4.5 years, having to care about someone even a little bit is taking some adjustment. It was nice being free lol."
irishdude1212
Nobody Cares
"It's my day off. I have a bunch of projects to do around the house, but I'm laying on the couch reading Reddit. No one cares."
satanwon
"So true. I just wanna laze in bed all day on my day off sometimes. Bring in some snacks, watch a movie, read my books, take a nap or two. I don't need someone constantly asking 'are you getting up yet?'"
Zealousideal_End2330

Merry Peace
"Christmas is chill af. None of that 'Ok so we spend the eve at your parent's place, then Christmas day is split between my mom's and my dad's/his new girlfriend's place, and then we visit your brother's family to say hi to the newborn, plus uncle Jeremy invited us to his place since we are there anyway..."
foxmachine
Me Boss
"Not answering to anyone else. I've been single for a long time after my marriage ended. The temptation to just pick up with someone new was strong for the first few years, but once I got used to just being by myself, I came to really enjoy it. I'm free to do what I want, when I want. While I'm open to it, it will take someone very special to change my situation now."
ferox965
Places & Things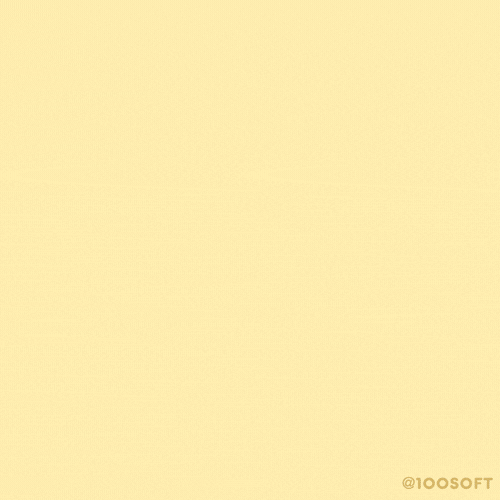 Heart Coffee GIF by 100% Soft
Giphy
"Everything is exactly where I left it."
Countryegg1
"Yeeessss. That little bit of milk you left for your morning coffee. It will be there in the morning."
sunflakie
These are all valid choices. I'm in.
Betrayal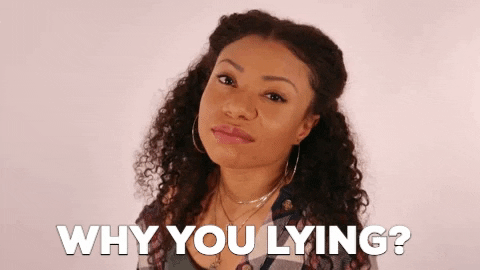 i see you no GIF by Shalita Grant
Giphy
"Don't have to worry about having your trust betrayed. Don't have anyone to lie to you. You have complete control over how peaceful things are for you (barring things out of control like traffic or construction work in the neighborhood)."
HelixDraxzonyx
Career Moves
"You have the opportunity to focus on your own needs and/or make giant strides in your career progression without having to factor in and address the needs of your companion."
Lyrick_
Control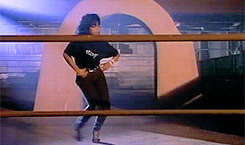 Janet Jackson Dancing GIF by Vevo
Giphy
"Don't have to worry about having your trust betrayed. Don't have anyone to lie to you. You have complete control over how peaceful things are for you (barring things out of control like traffic or construction work in the neighbourhood)."
HelixDraxzonyx
"I know someone who turned down a top-tier professional sports contract because his girl would break up if he would've accepted it, since she didn't want to move from Europe to America. He killed his hockey-career with that decision, and his girl is almost threatening to leave him if he gets out of shape. Can't believe he's still with her."
mr4ffe
I'm Out
"Don't have to answer to anyone about where you're going."
detective_kiara
"This. When I became single after almost 10 years, for a good few months every time I would walk out the door I would instinctively feel the urge to say where I was going. Weirdest feeling ever, kind of like the Altoids thing Jim did with Dwight."
smorsmores
"Unless you have a pet. I tell my cat where I'm going every time I leave the house, even if it's just outside to smoke a bowl. If I don't, she screams like a banshee until I open the door... then I get a low solid meow, like she's saying 'Really?'"
AnAngryJawa
Keep you warm...
"Getting a good night's sleep. I got so tired of being awakened by someone groping me or poking me in the lower back. The whining about 'why don't you sleep naked' coupled with the 'you don't need blankets - I'll keep you warm.' I can't spend 8 hours every night f**king. I need sleep."
VapoursAndSpleen
EAT IT!!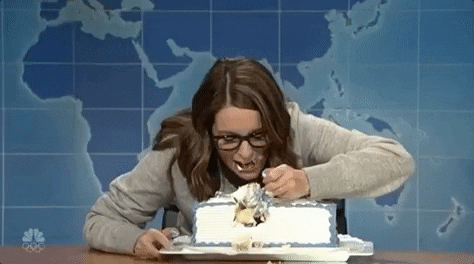 Tina Fey Nbc GIF by Saturday Night Live
Giphy
"You can take a complete cake home and eat all of it."
Both-Ad-3763
Who knew being single could be this fun?! Plenty of people apparently.
Keep reading...
Show less
If you're wondering why I'm single––which I guess you're not, because the average person doesn't look at bylines and assumes articles online spring directly from the void––it's because I'm enjoying my solitude. I also live alone and certainly enjoy it!
Everyone has their reasons; some are more complicated than others, as we saw once these people shared their stories.
People let us know what's up after Redditor SnorkelLord asked the online community,
"Why are you still single?"
"Severe..."
"Severe lack of even trying."
Argonum22
Honestly? People are exhausting. I get it.
"Have not looked..."
"Emotionally closed off, low self esteem, overweight, and work 80 hours / week. Have not looked for anyone and don't want to."
nokarmaforkittybear
Sorry to hear about your low self esteem. Even if you don't want to date anyone, getting to a place where you are happier with yourself can make all the difference.
"I don't have..."
"I don't have a wide enough social circle. I mostly only hang out with a small group of dudes in similar places in their lives to me. It's a situation I want to work on fixing, but it's been difficult through a pandemic."
Colyer
That would do it. Expanding your social circle is very important if you want to meet anyone regardless of whether you're dating or not.
"Married the love of my life..."
"Married the love of my life and he died... don't think I`ll ever find something that good again, so I dont even bother looking."
sphscl
Sorry for your loss. That is devastating.
"I'm socially awkward..."
"I'm socially awkward, boring, shy and my life isn't really the best to expect another person to enter my life so I just don't try anymore."
[deleted]
Give yourself a little more credit!
"I have no idea..."
"I have no idea how to express interest to any of the women I've ever been interested in, so I just end up becoming friends with them and the crush eventually goes away and I start over at square one."
[deleted]
Putting yourself out there is no small feat! It can be scary for many, in fact.
"I've never been invited..."
"Complete lack of self-confidence, I've never been invited to a social event of any type where it could happen there and past attempts to approach women have failed."
CDJernee
You've never been invited? I'll invite you!
"Because I hate myself..."
"Because I hate myself and people can tell."
cohonan
People can definitely spot when someone isn't particularly self assured.
"It's like giving up."
"I enjoy being single enough that I will not "settle" for somebody I'm not all that into, like I've seen most people in my life do, pairing up just out of fear they can't do any better, and going through the motions of marriage and kids together. That sort of life looks like a living hell. It's like giving up."
TopRoyal6249
Maintain those standards. Too many people make the mistake of getting married to the wrong person and pay for it dearly in the end.
"I'm worried..."
"I'm worried that cancer is too much to bring to any new relationship. Changes to my body such as losing my hair have truly affected my self confidence."
Lauren12269
Living with an illness as severe as cancer can hurt the self confidence of anyone.
Dating can be daunting. Pursuing a long term relationship? Even more so. Plenty of people have their reasons for not being coupled, and that's okay. It's important to remember that being in a relationship should not be the "be all end all."
Have a story of your own to share? Feel free to tell us more in the comments below!
Keep reading...
Show less
Love is so elusive these days isn't it?
Who knows what anyone is looking for in the relationship department anymore.
It's all too exhausting.
But people we keep trying.
Redditor ProblemNice5257 wanted to hear why so many people are still on the hunt for that perfect one. They asked:

"Why are you single right now?"
I'm single because I've given up. And I'm good. For now.
Peace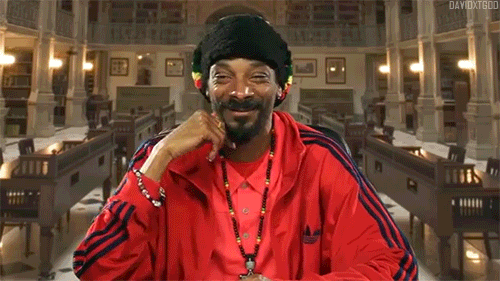 Snoop Dogg Reaction GIF
Giphy
"I put absolutely no effort into meeting someone."
grayestorm
"Same! Also it's extremely difficult when you feel so at peace being by yourself. The fact that I have to find someone whose presence outweighs my level of comfort being alone seems impossible."
cheezkurls
Staying Put
"Hard to meet people when you are a hermit."
EchoOfShadow
"Yeah, I describe myself as a shut-in, lol. I leave my apartment to work, I leave my apartment to buy food, and occasionally I'll bring out the trash, otherwise I just watch Hulu, play online chess, surf Reddit."
Tru-Queer
"Same. I've spent months trying to find an apartment I can afford without a roommate and finally settled on a small studio apartment for $1100 a month because I'd rather living in a tiny space and be left the hell alone than share a much nicer place even with a good friend."
ablondedude
Problems
"I have too many unsolved issues, i can't in good conscience bring someone else into them."
Zdos123
"Idk your issues but everyone's got some crap. Not sure how unique yours are but everyone's got some crap. It's good to share some of your struggles with other people. Just don't open with it haha."
dr-305
"Issues unresolved or not, (in my case) only makes it worse when you feel like you could open up to them, and they just take those to use it against yourself afterwards."
if_itsMolly
Isolated
"I hardly go out and expose myself to people. I'm uncomfortable with the notion of myself being in a relationship at this point. Also, I'm very dry in terms of personality."
Torturephile
"I spent a year entirely isolated due to covid and now I can't handle physical contact. It makes me really uncomfortable and a hug is enough to make my body shut down. I'm hopeless."
DinoHunter64
truth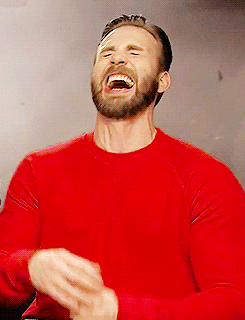 Captain America Lol GIF by mtv
Giphy
"Supply chain issue."
Insso
"Best answer here."
superdude311
That's funny. But it feels oddly true.
Ahhh...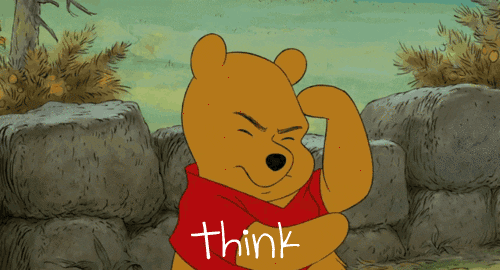 Think Winnie The Pooh GIF
Giphy
"I'm attracted to many, and unattractive to all."
shewstepper
Toxic
"Last relationship was so toxic, I've sworn off dating, at least for awhile. I haven't had this much free time in ages. It's nice."
"Edit: Hey, it's really great hearing from so many people with similar experiences. Like many of you, I've been taking it in stride and focusing on bettering myself, both physically and mentally. It's done wonders for my health and I feel a whole lot better. I wish y'all the very best. Stay excellent, my friends."
muchkoku
Alone Forever
"I'm 35yr old single father to a 5yr old and I work nights. It's hard to find free time to meet someone, especially in my area. If I do have free time to myself, I like staying home and ordering a pizza while drinking some beers and playing video games. I pretty much faced the fact that I will probably be alone for the rest of my life."
No_Leader_2711
taking space
"I was in an 8 year relationship (married for two) to my high school sweetheart. Exactly this same time last year, we got divorced because I found out he was cheating on me with my best friend. The best friend I had known LONGER than him and was friends with since fourth grade."
"She was living with us to try to get back on her feet. Yeah lol. So I lost my best friend and the man I had been with for 8 years within the same night. So I moved to another state, got an apartment by myself, and am now single and divorced all by 26. Not really looking unless the right person comes along."
"It's pretty happy and peaceful now that they're both out of my life though honestly. You realize people's toxicity and flaws the most once you get space away from them."
yodacat24
Bad Loop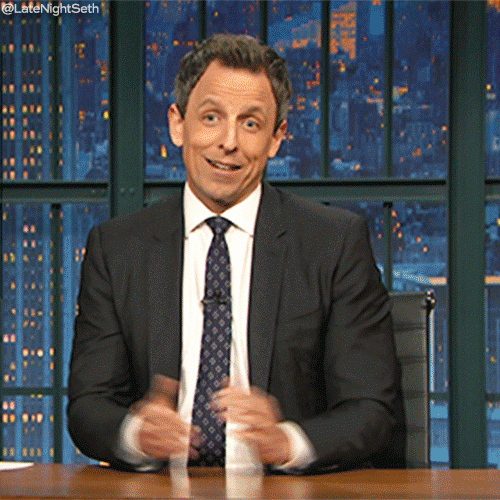 Seth Meyers Whatever GIF by Late Night with Seth Meyers
Giphy
"Because my relationships end before they even begin."
_uberwench_
"This is my story right here."
xxshole
Alright. Now that we've laid out all the excuses, let's get to matching with some people.
Keep reading...
Show less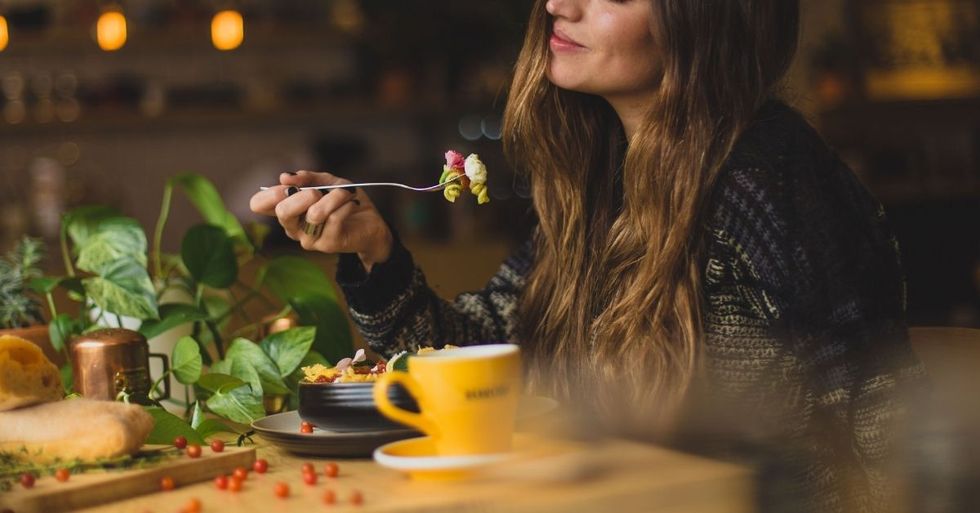 Dining alone is a perfectly normal thing to do, but some people seem to think it's not only strange, but downright rude. A woman on Reddit recently came face-to-face with this debate. When she went to dinner by herself, a couple came in demanding she move from the table they wanted, even though there were […]
More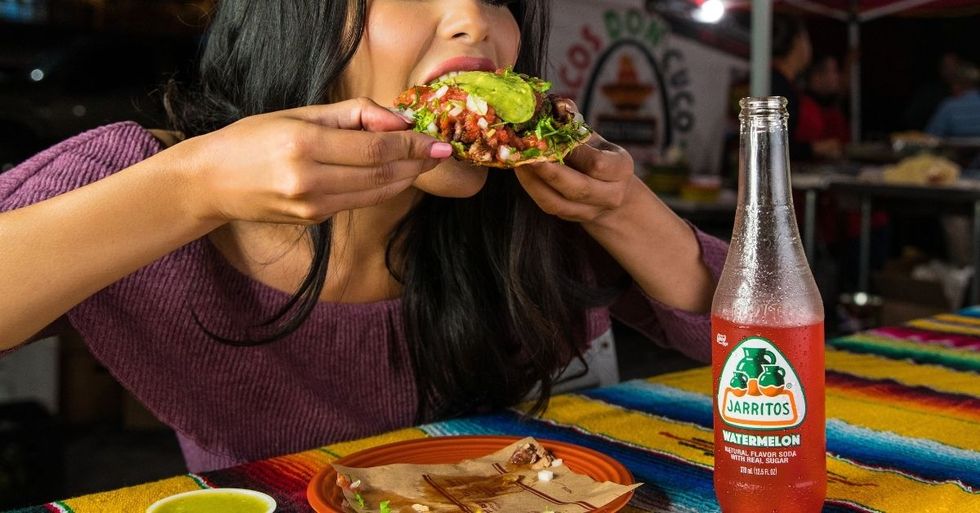 Redditor The_Death_Flower is a nineteen-year-old with whom her friend "Claire" has struggled to find a date. Claire has a theory as to why they are still single, but our Redditor had a contrasting point of view. When their discussion about dating problems reached a boiling point, our Redditor visited the "Am I the A**hole?" (AITA) […]
More